This is the morning Cara and Sophie were married.  The Gold Coast in the distance …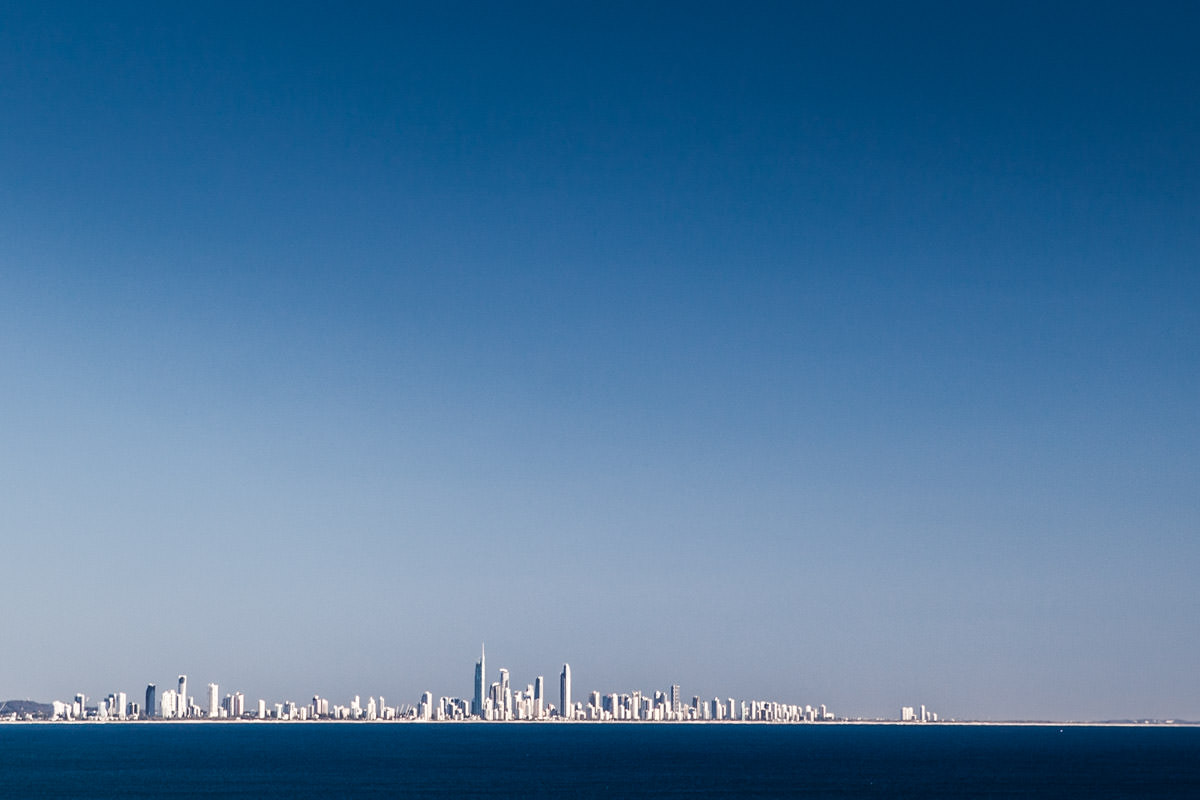 and Coolangatta Beach in front of me.  It was a beautiful day.
And it's here that Soph was getting ready.  I met Jess, the fabulous videographer from Wilde Visual here.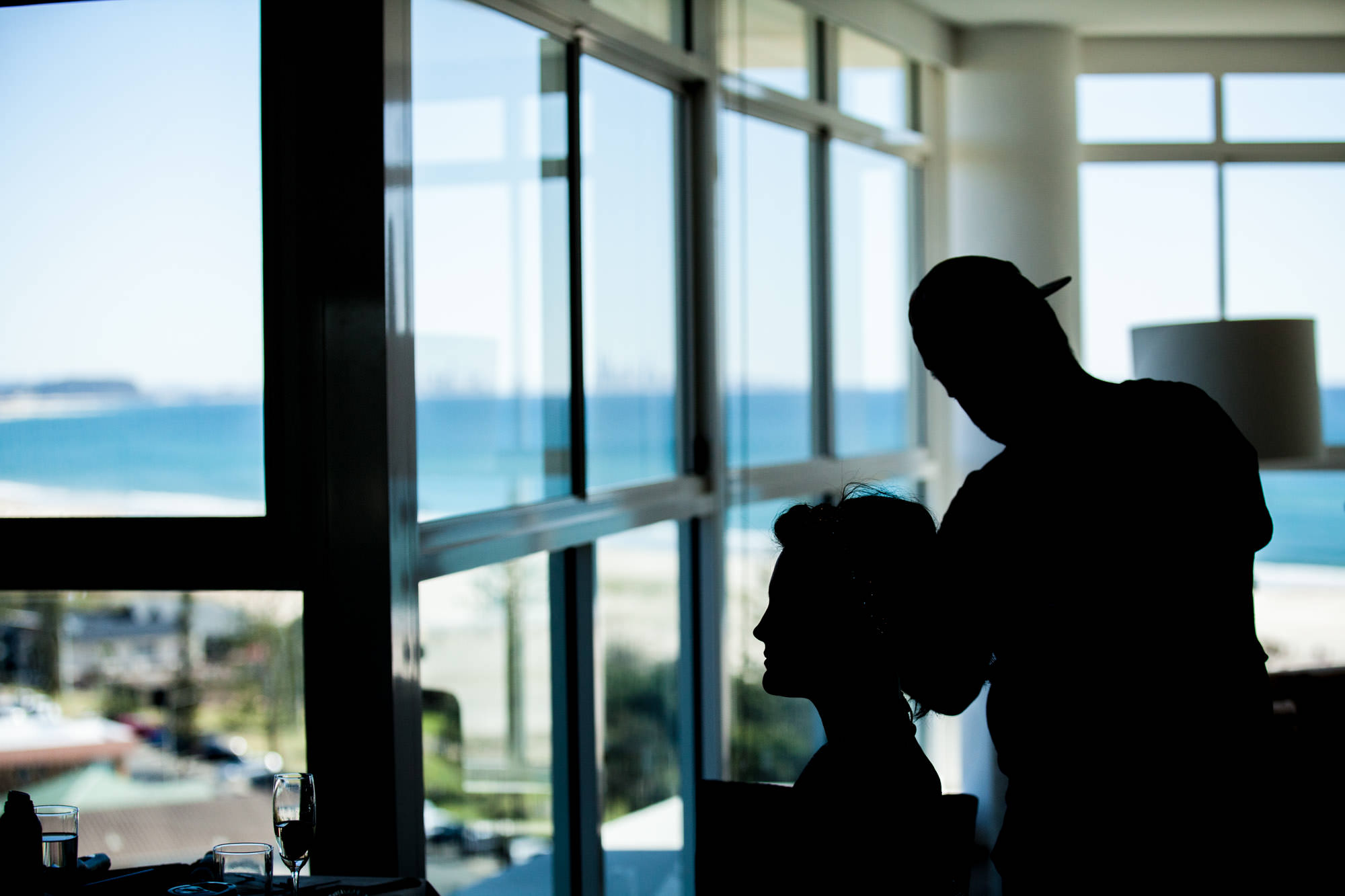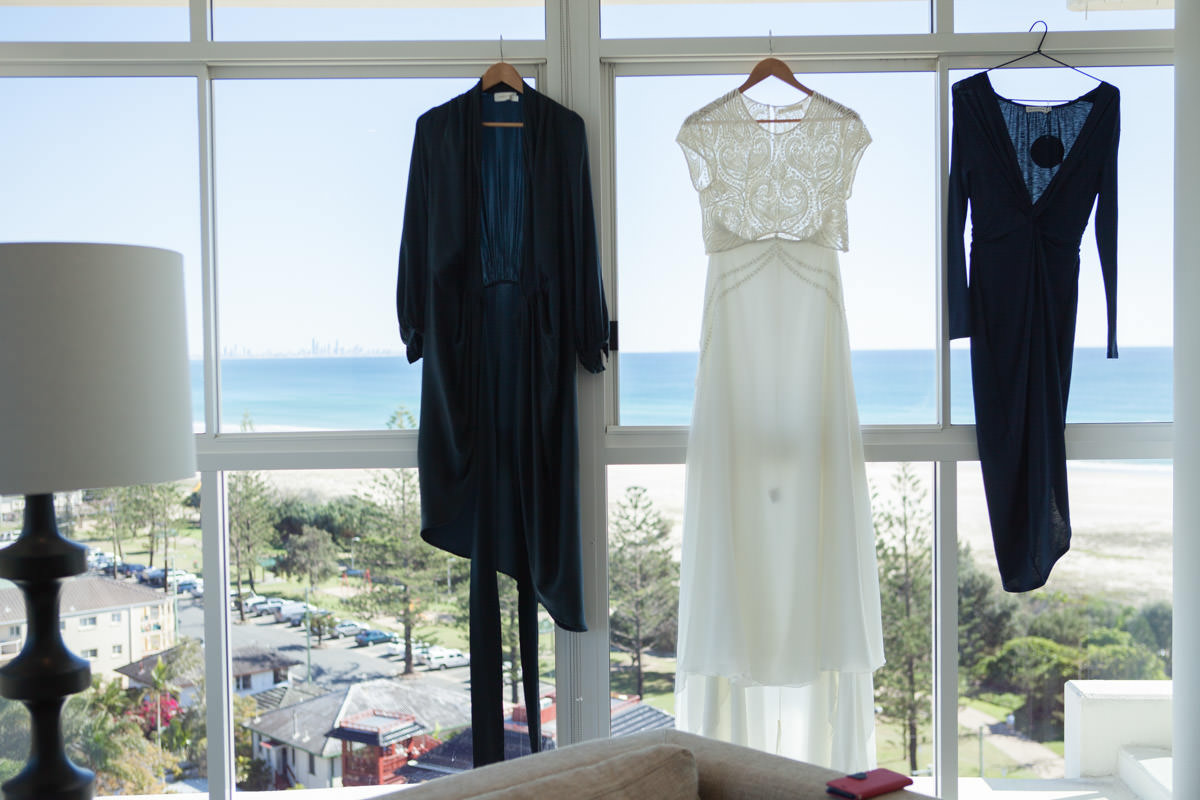 Soph's friend Jay did her hair,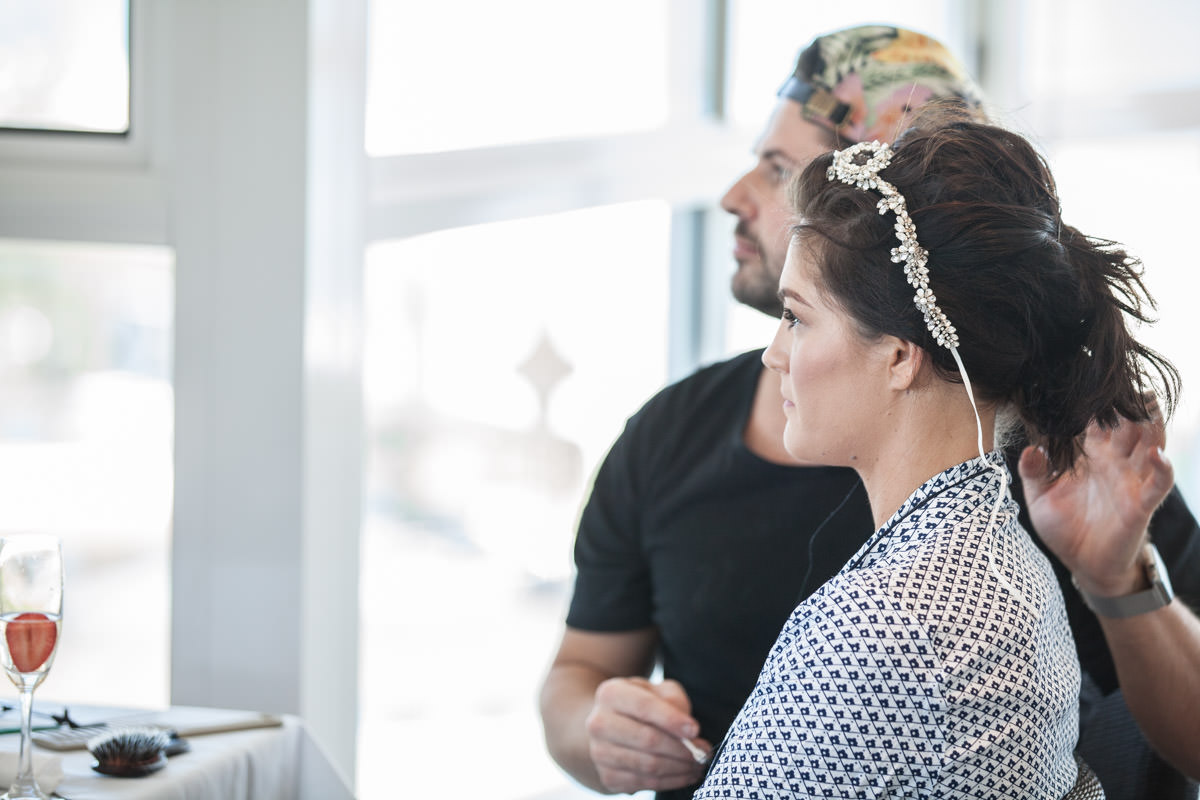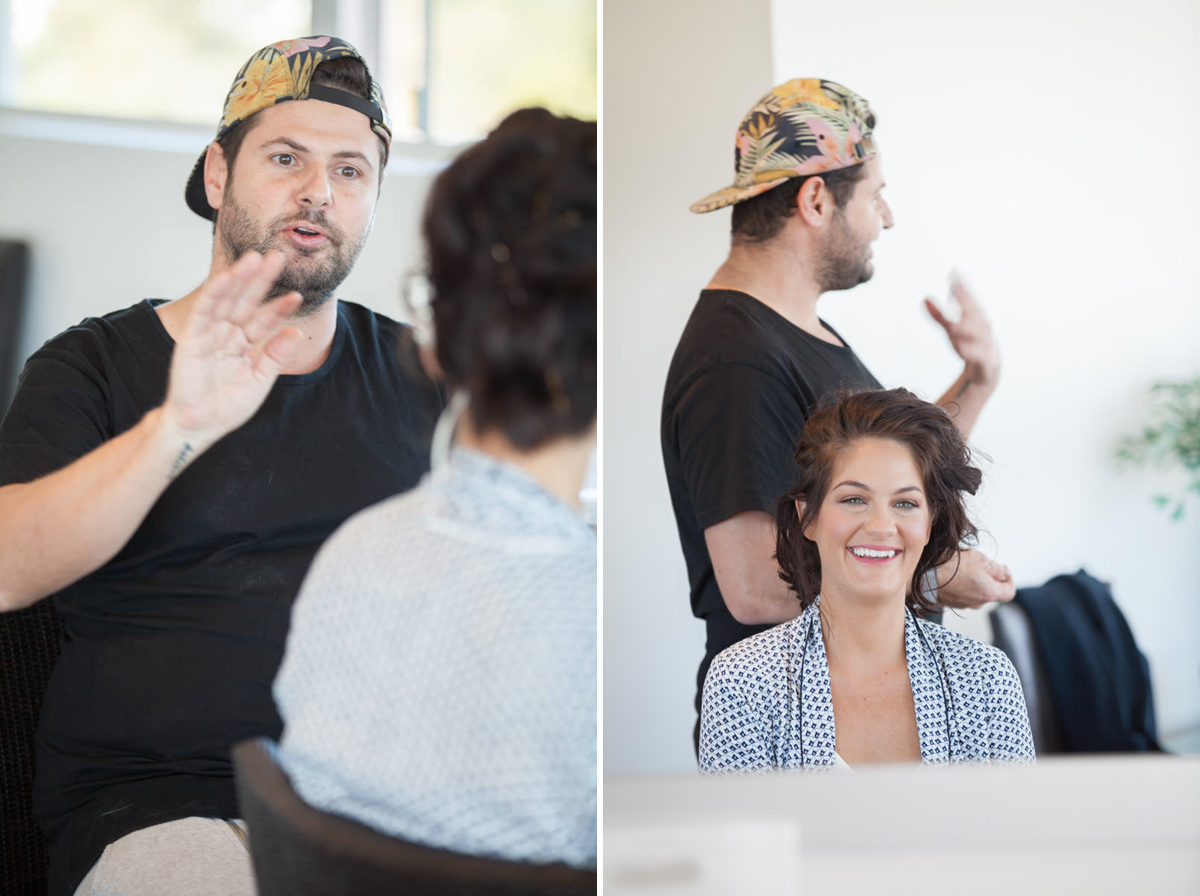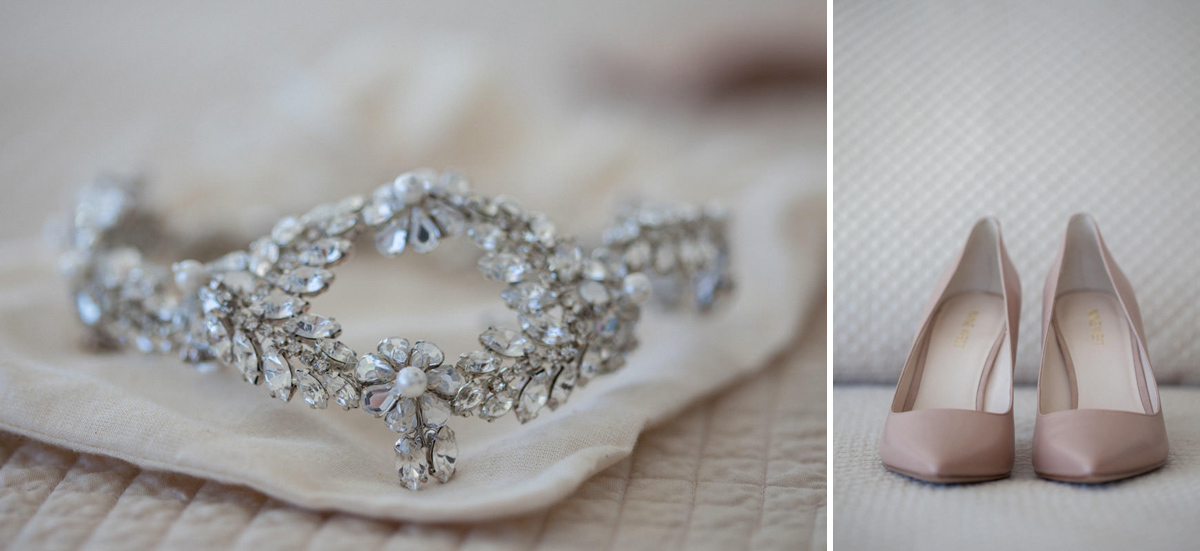 while Tatum opened the champagne…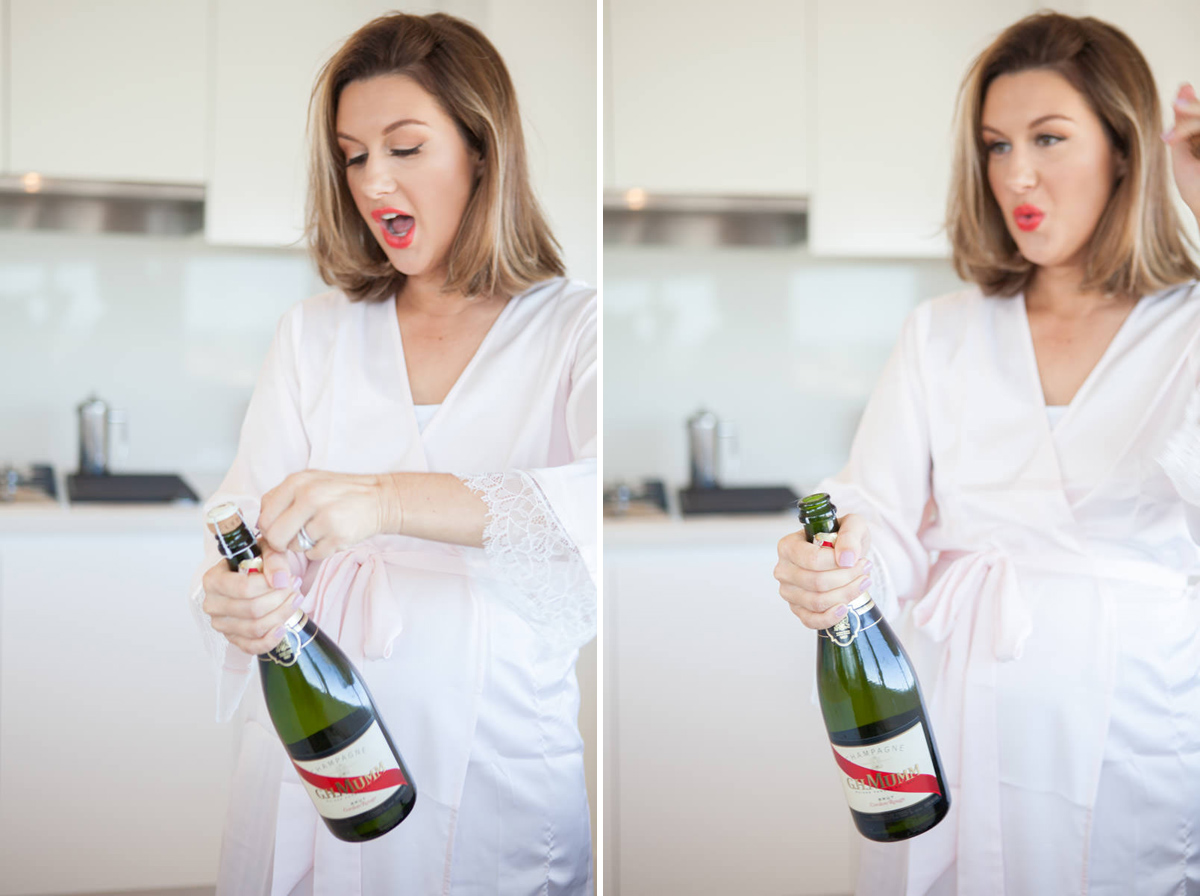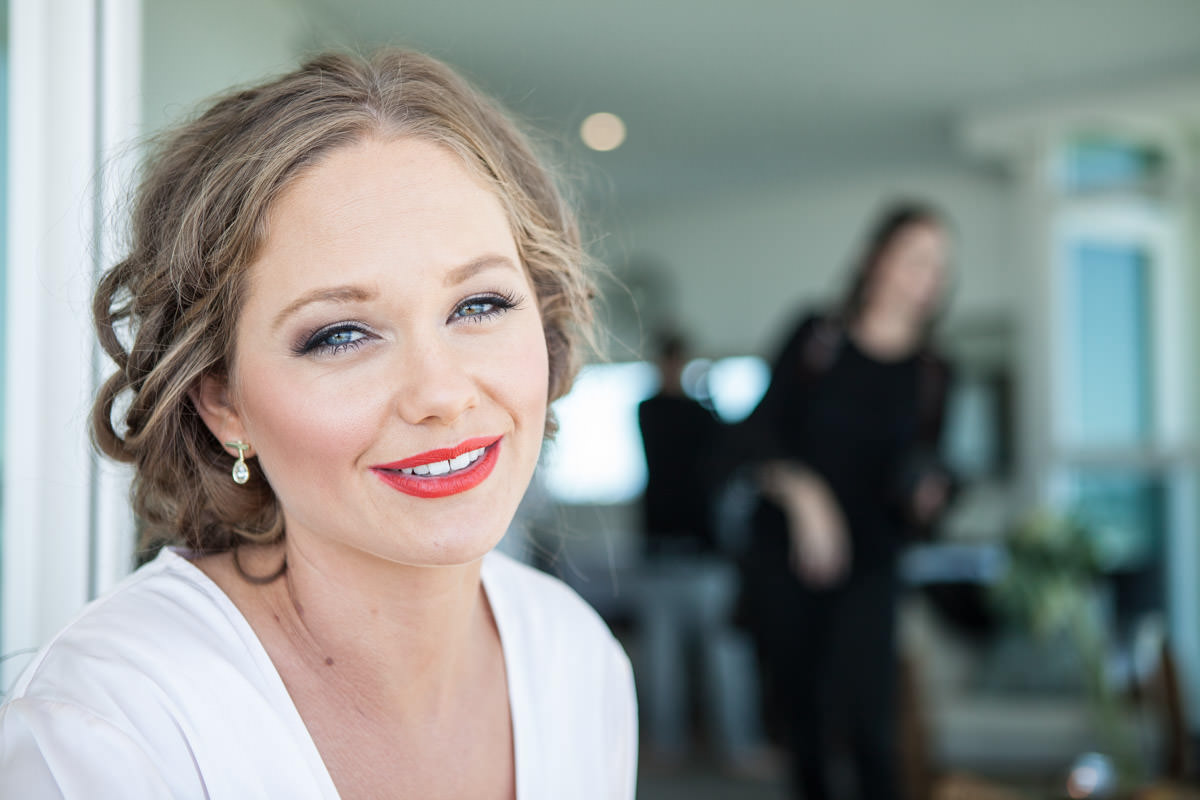 Soph had cards for her sister and best friend.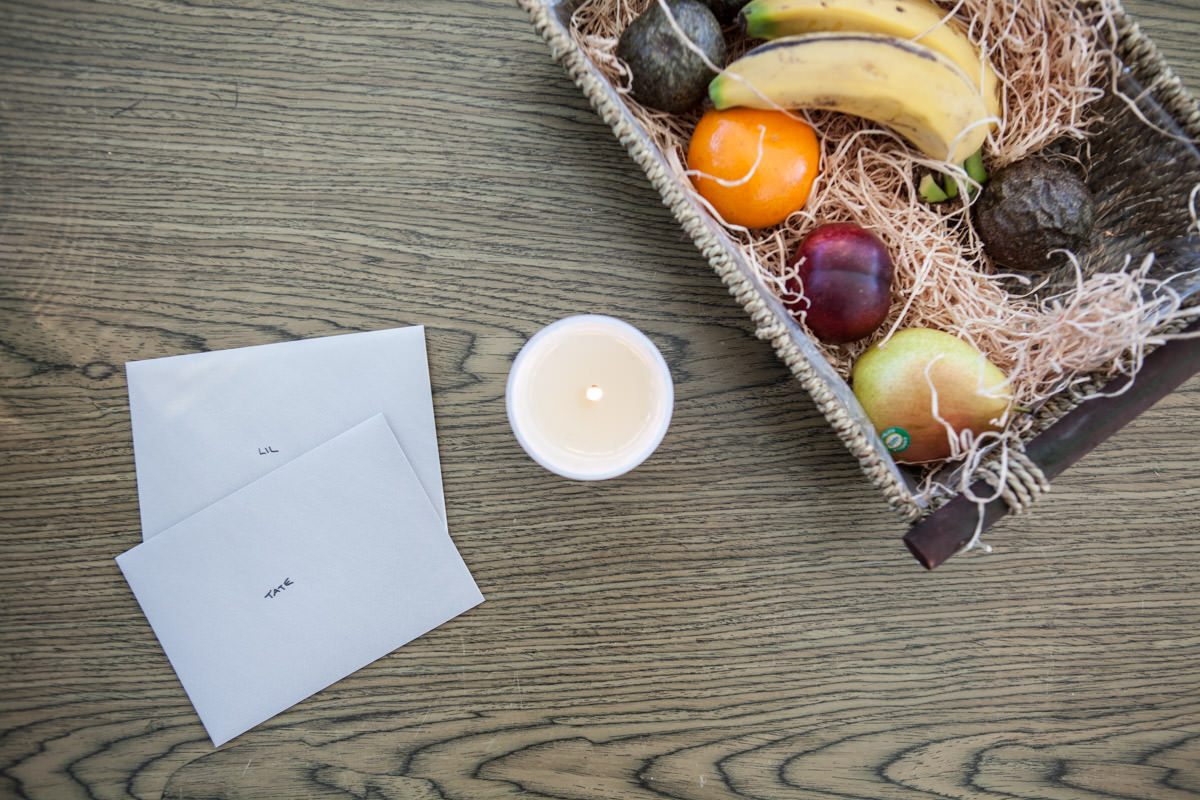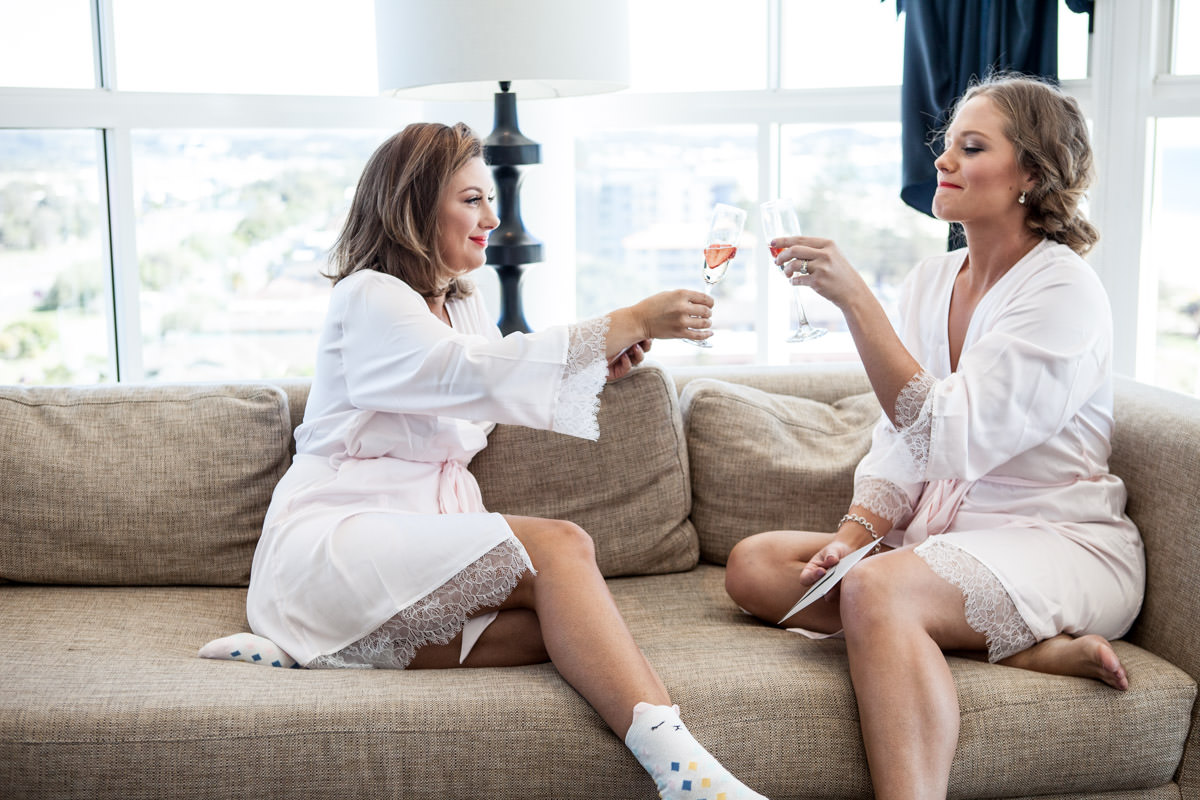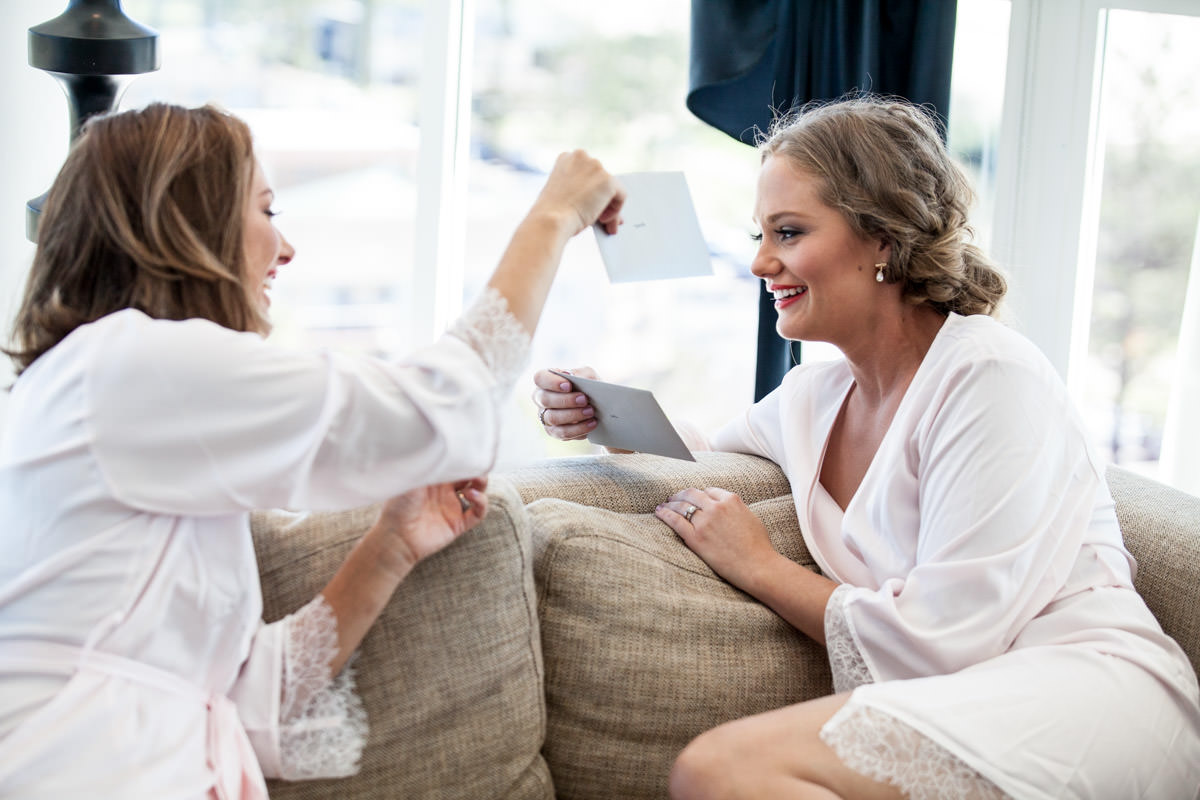 Then the girls helped her into her amazing dress by Bo & Luca.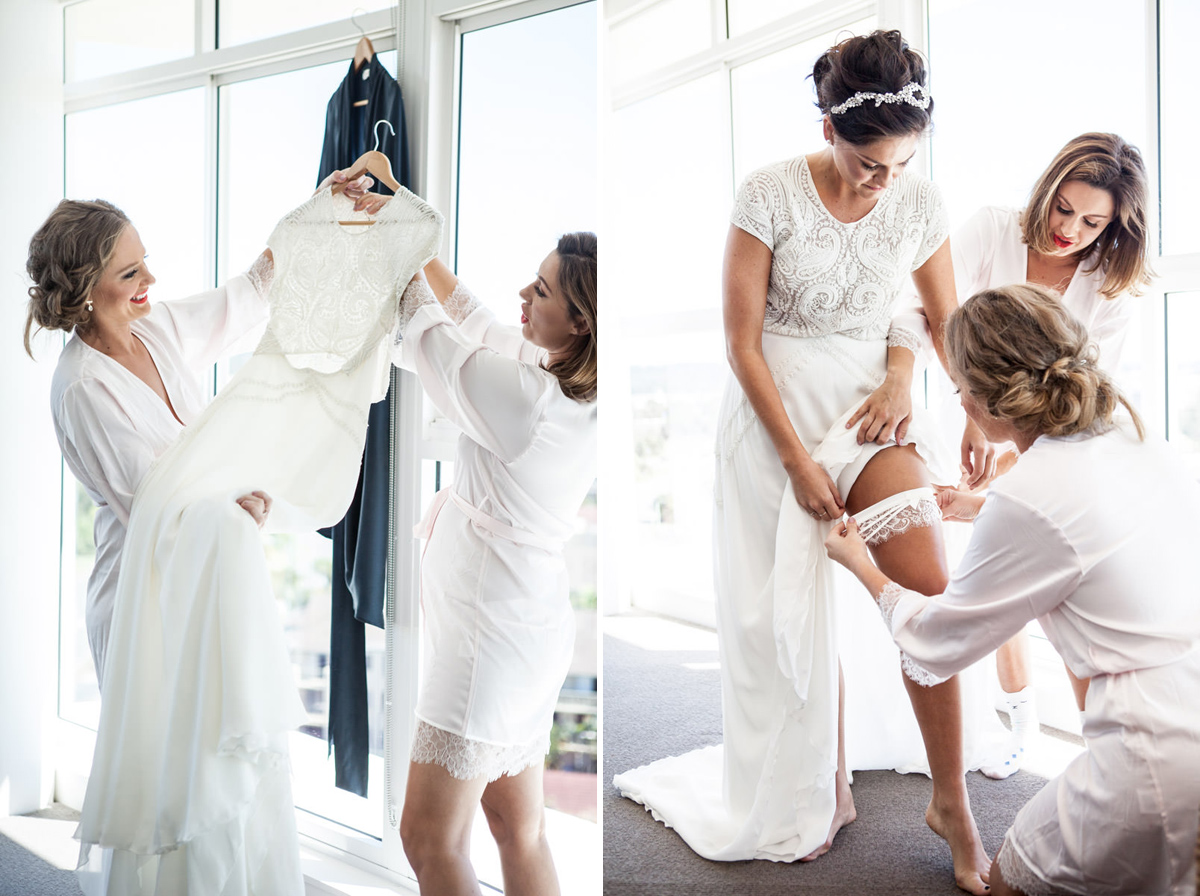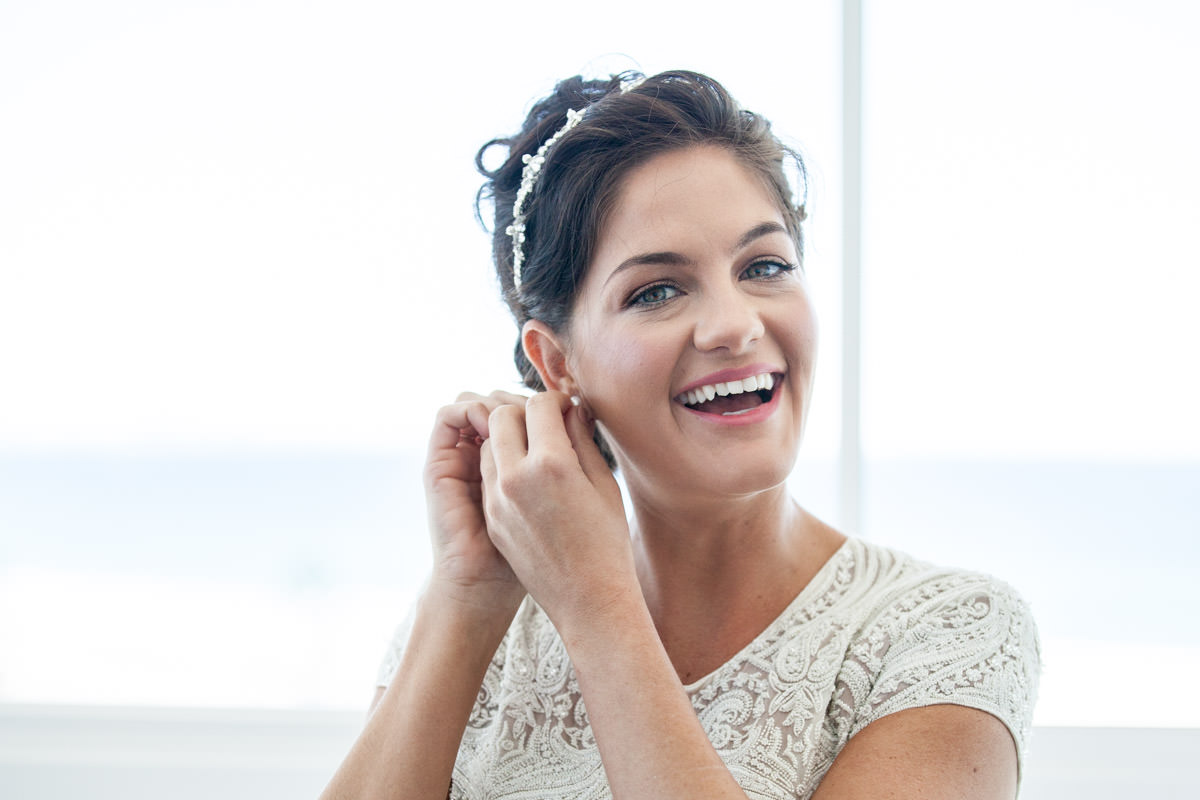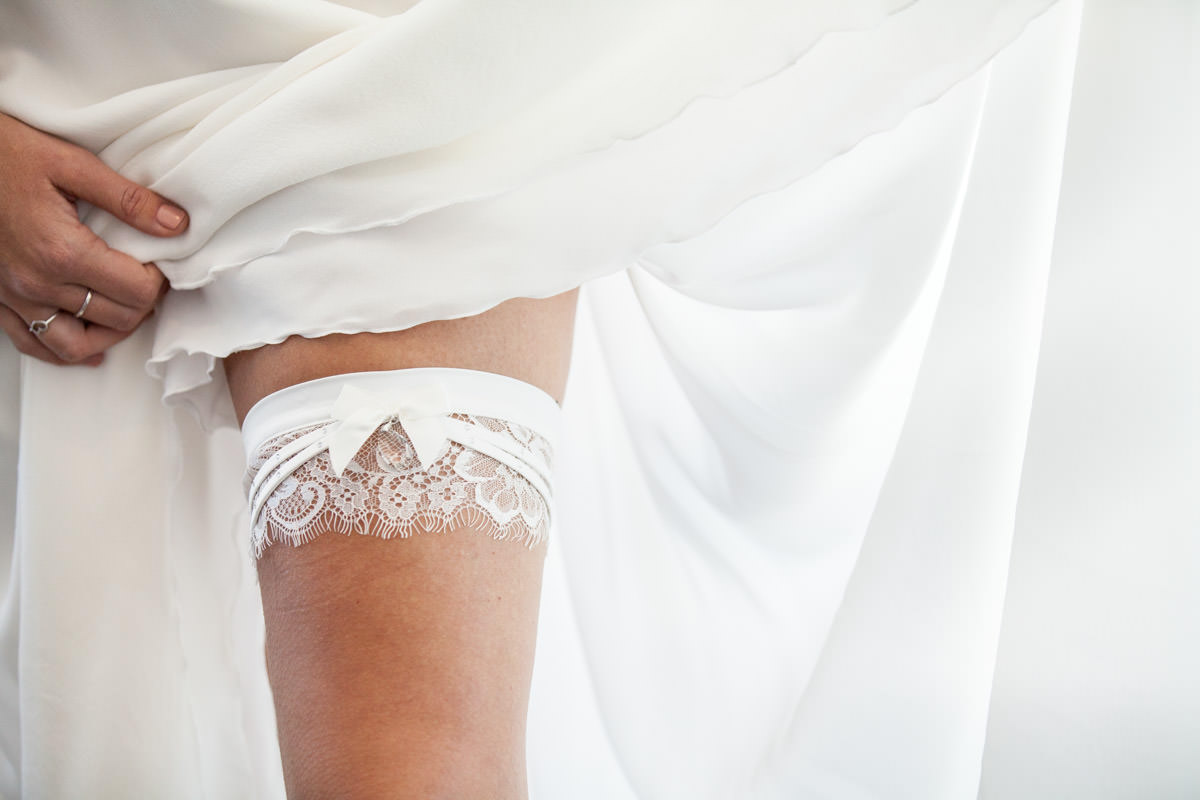 Meanwhile, 5 minutes away in the girls' apartment, Cara was also getting ready.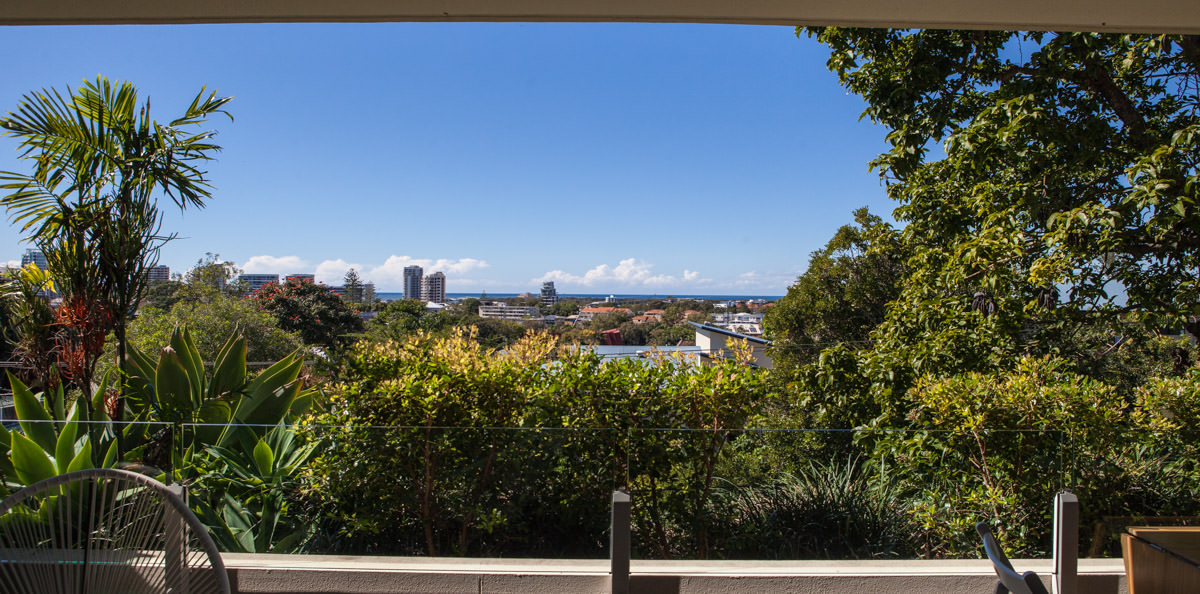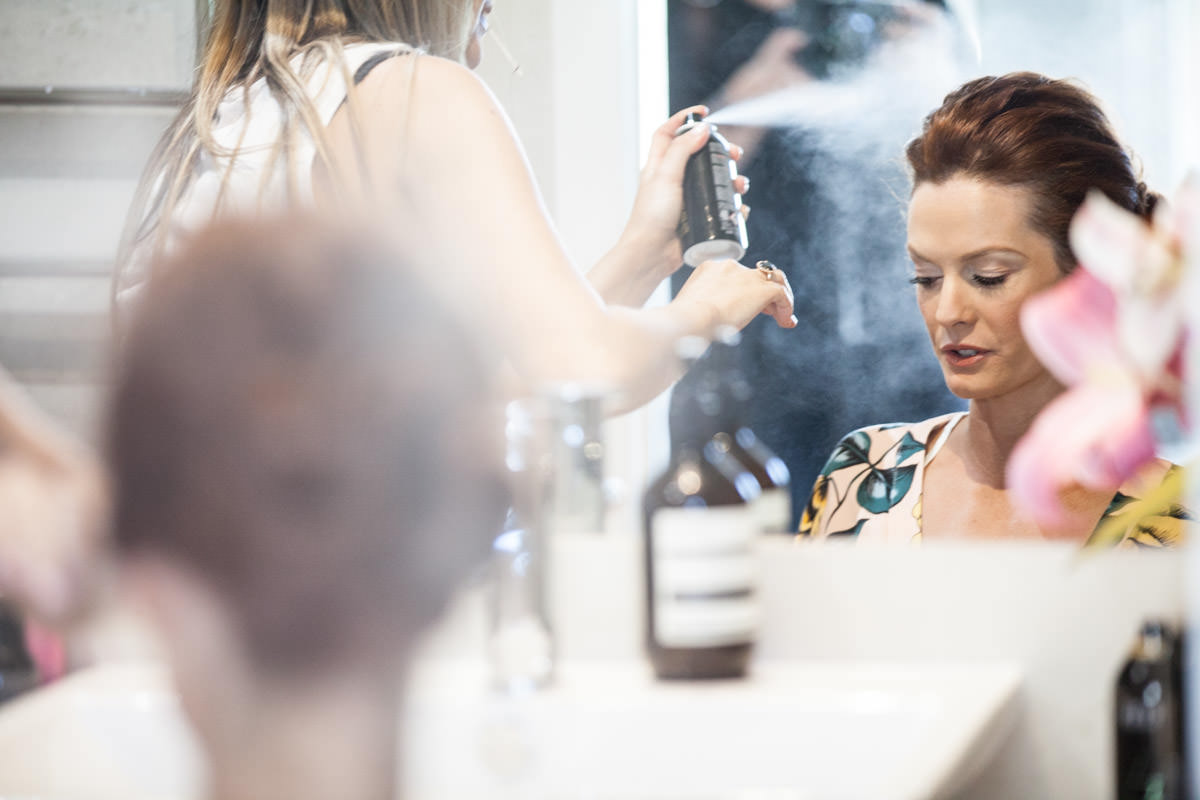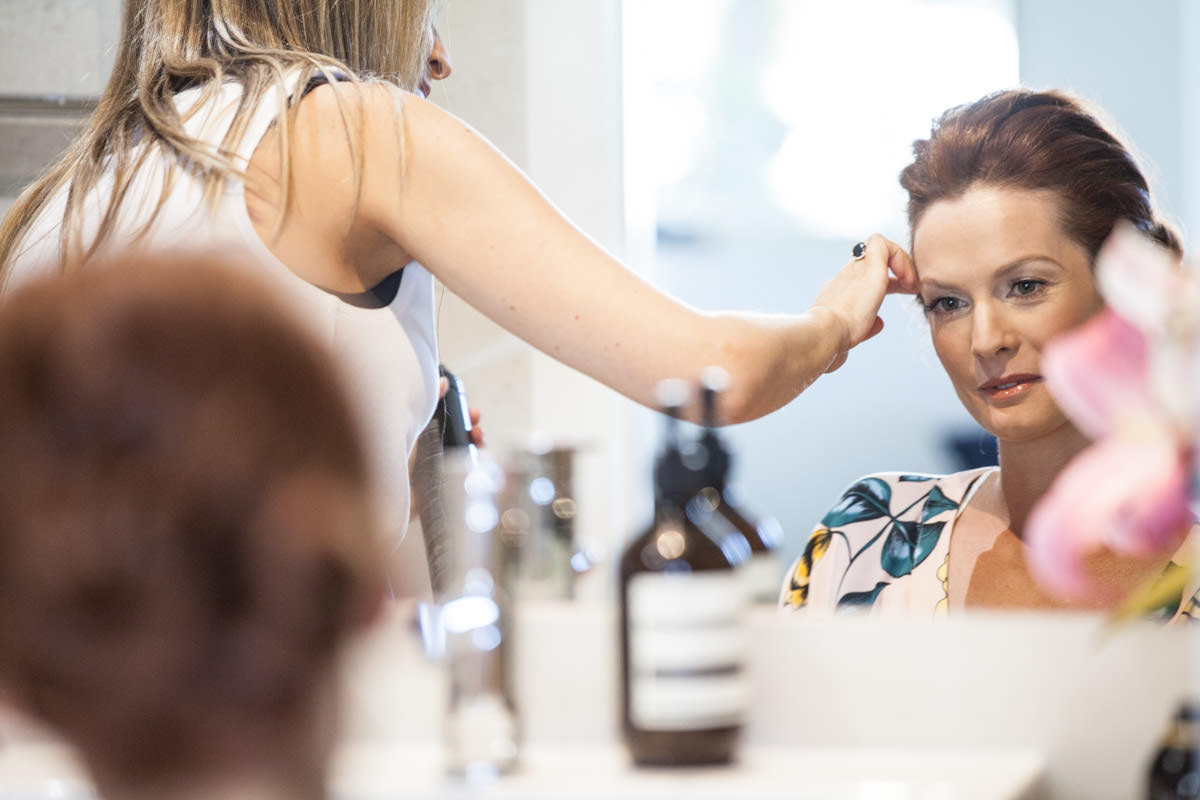 For anyone who knows the girls, you know who this is.  And if you don't you can check out his Instagram feed.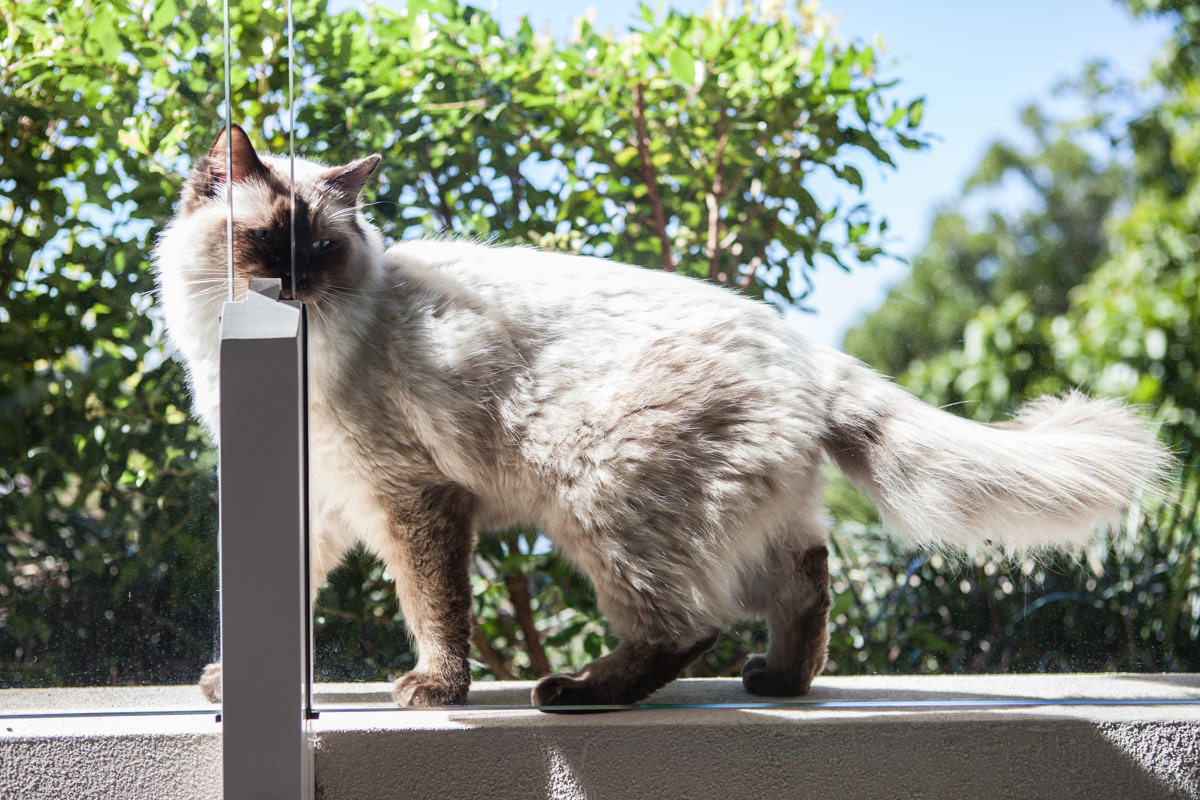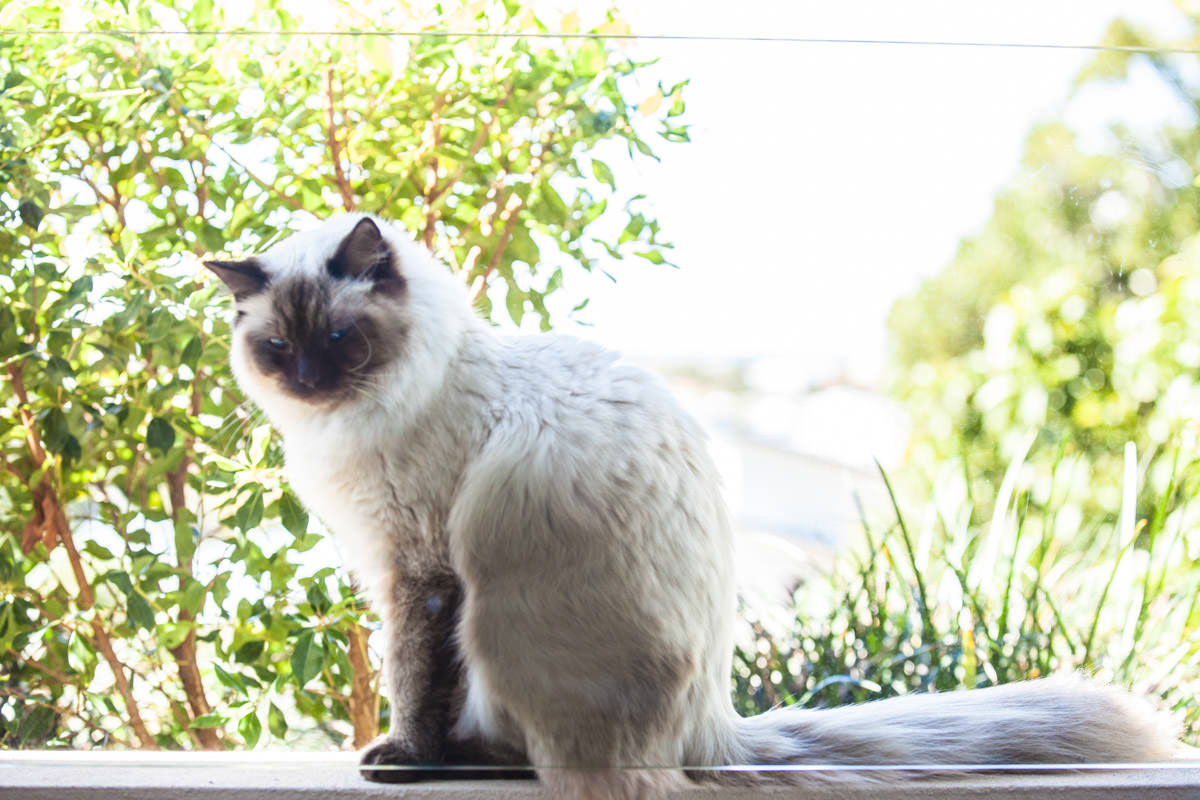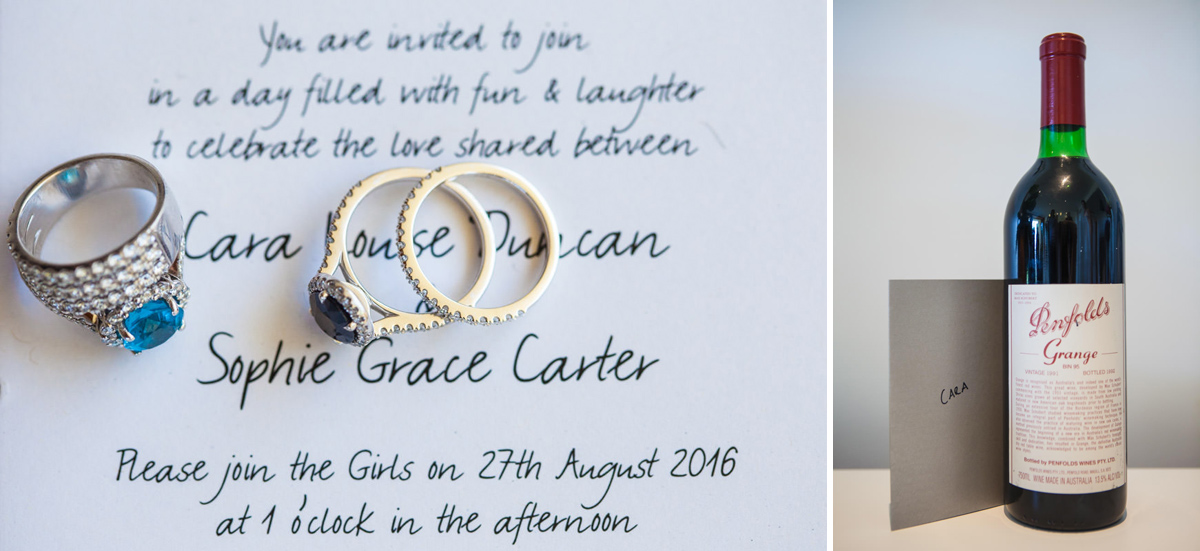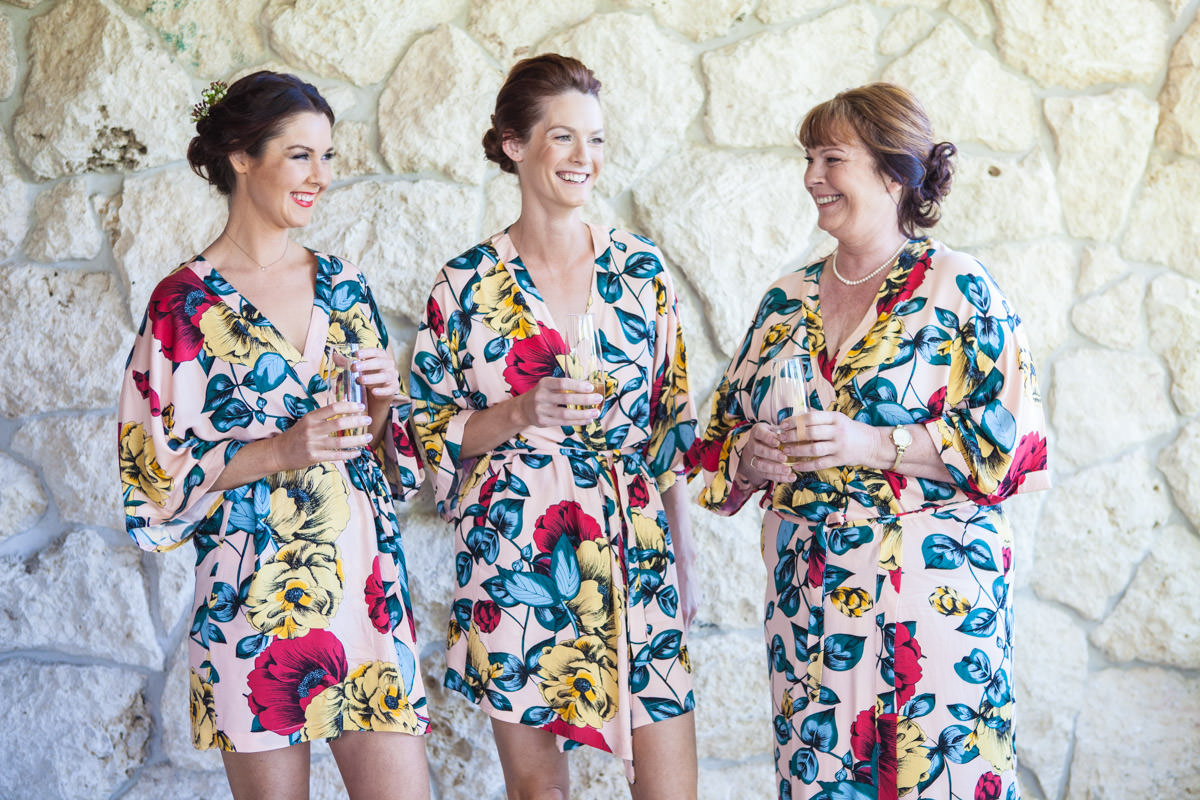 Bruce obviously loved his tuxedo.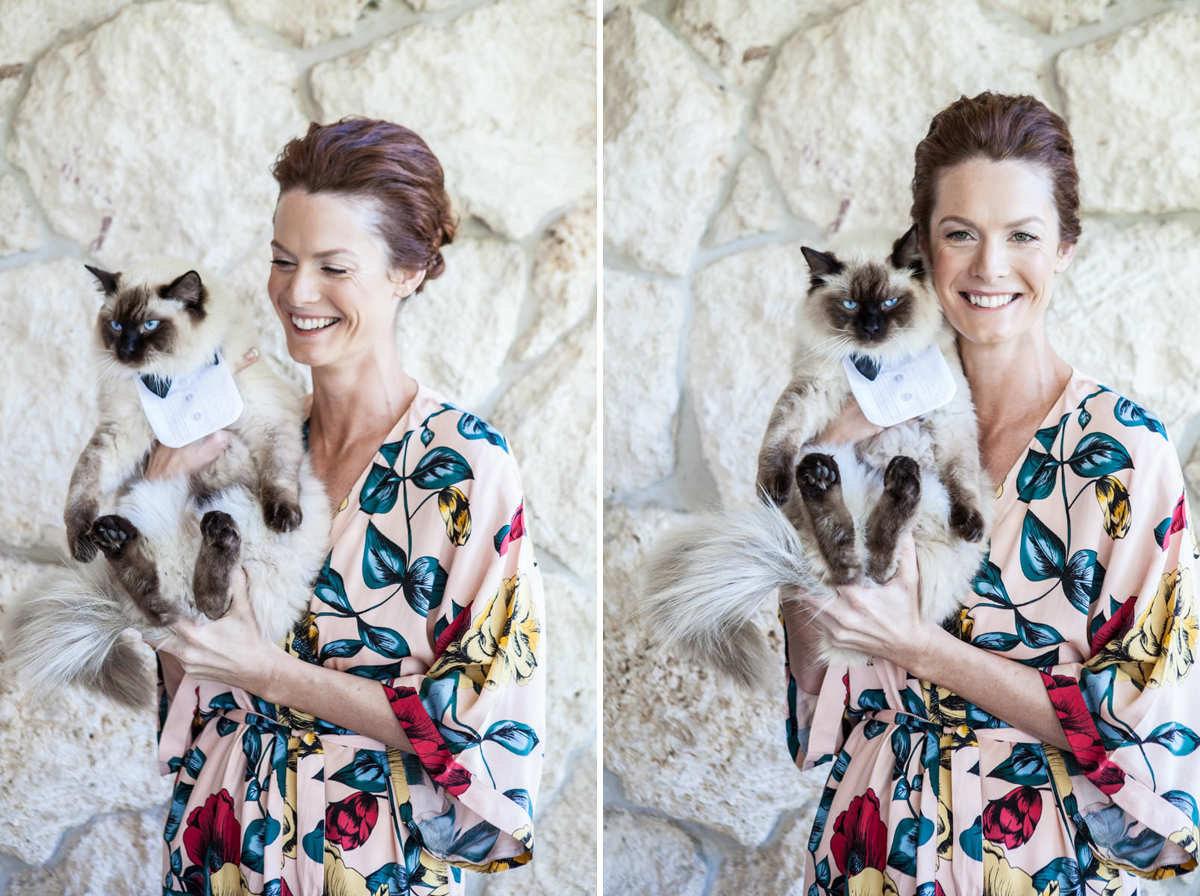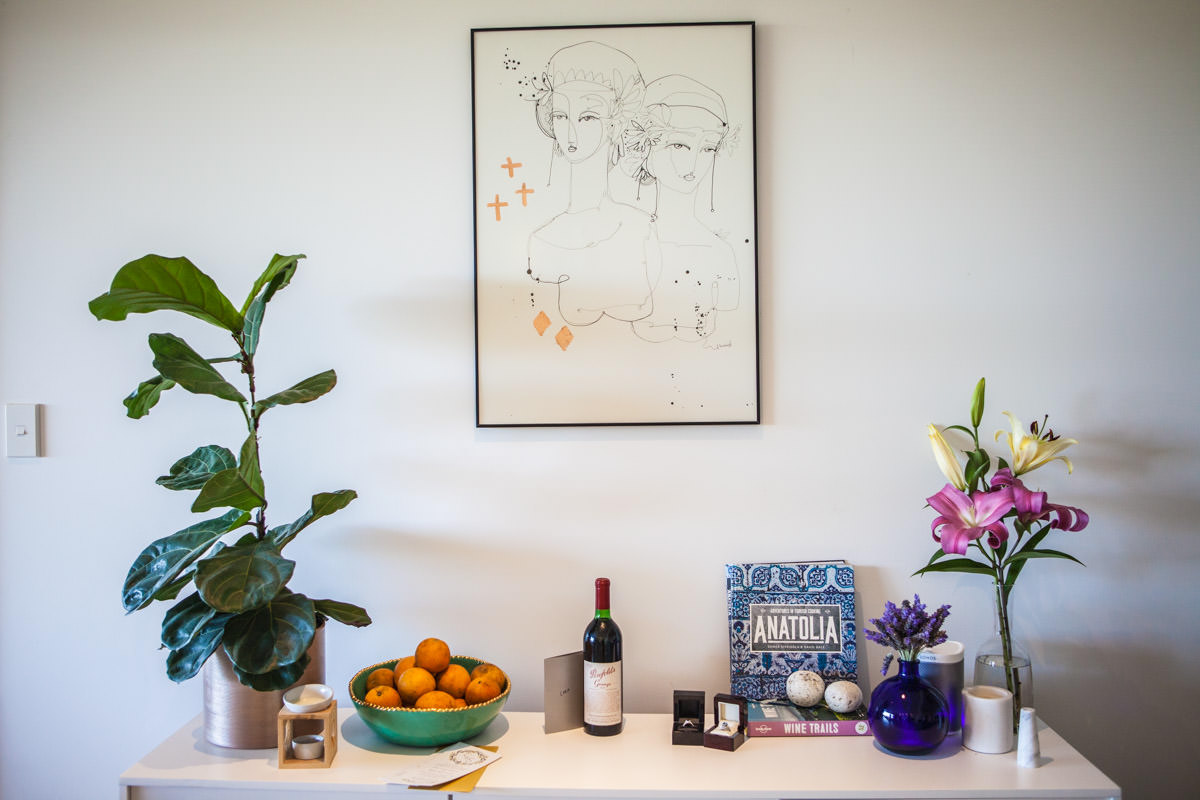 Amazing floral art, not just bouquets but all over the reception by Bower Botanicals.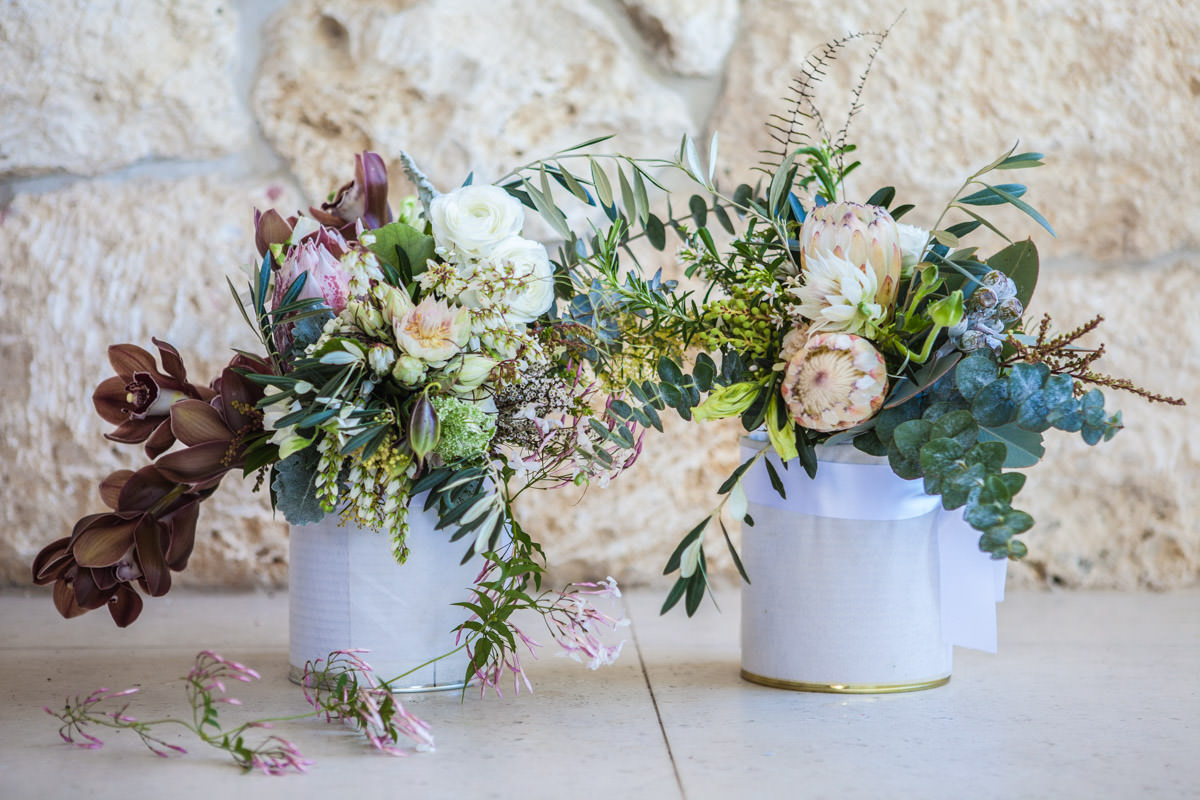 Cara's sister Sophie helped her into her stunning dress by Jennifer Gifford Designs.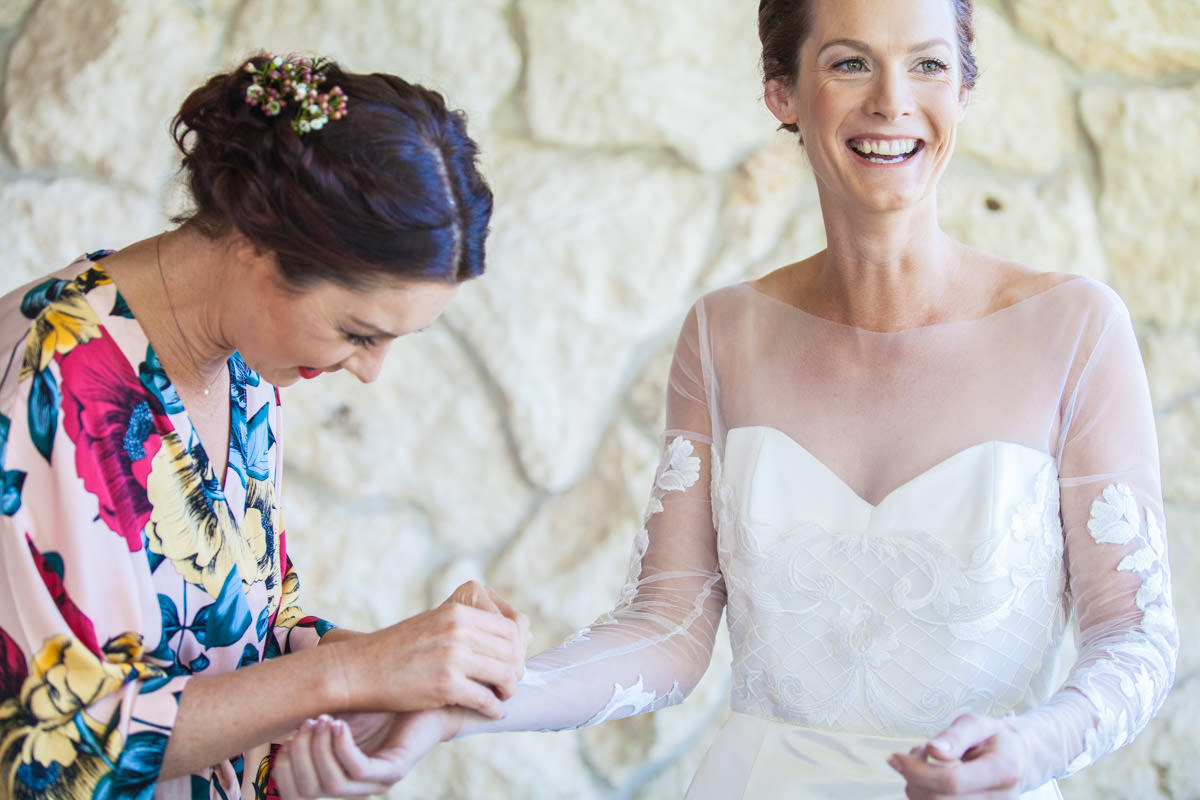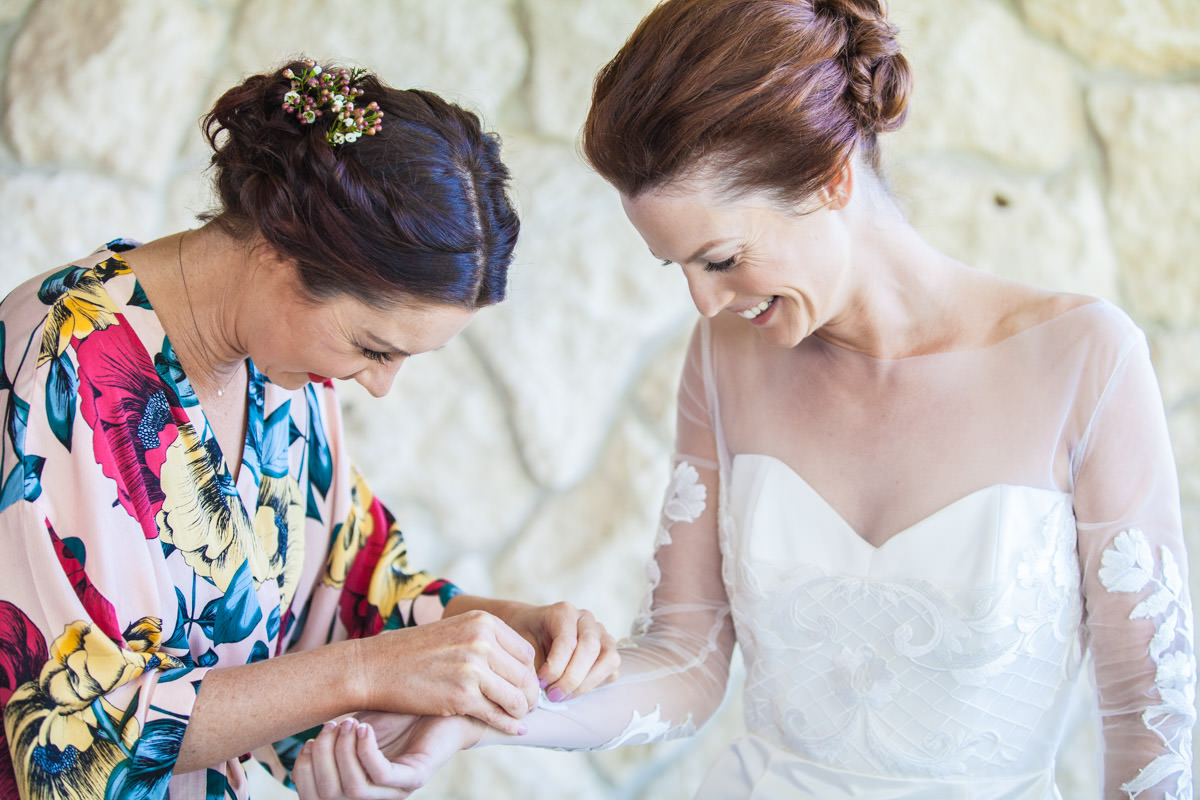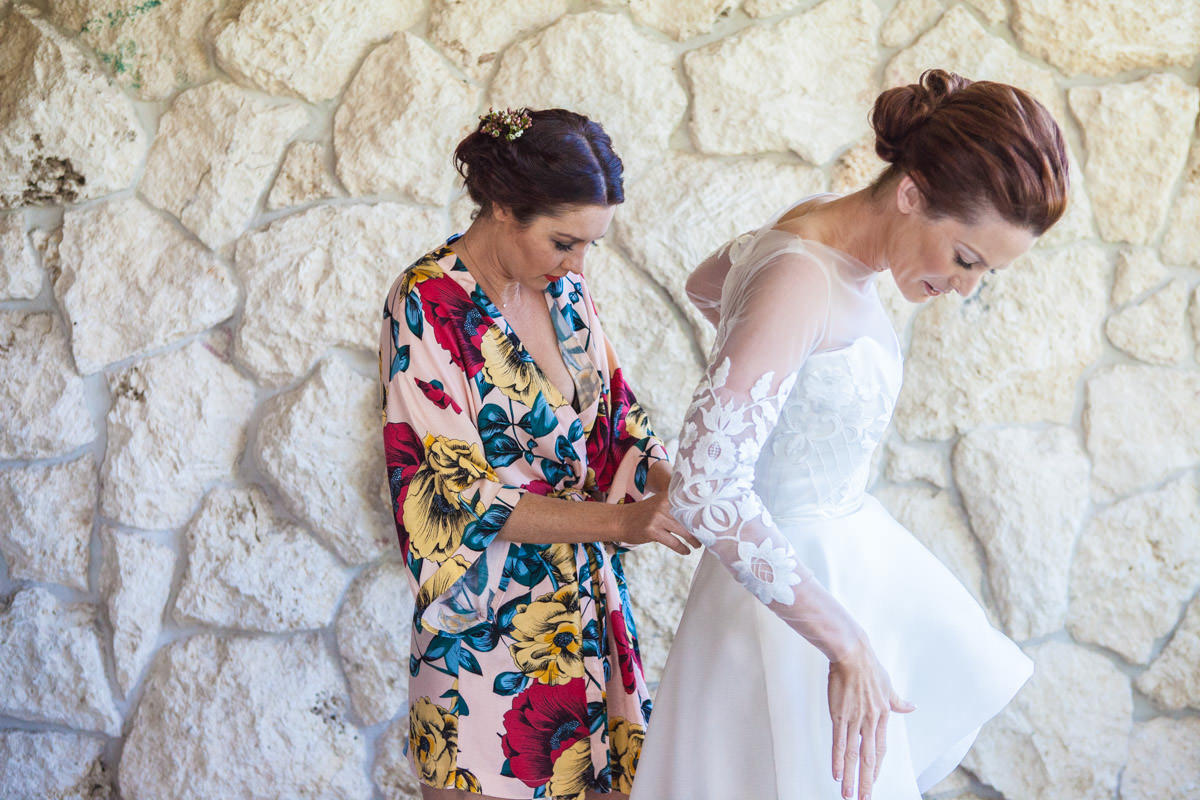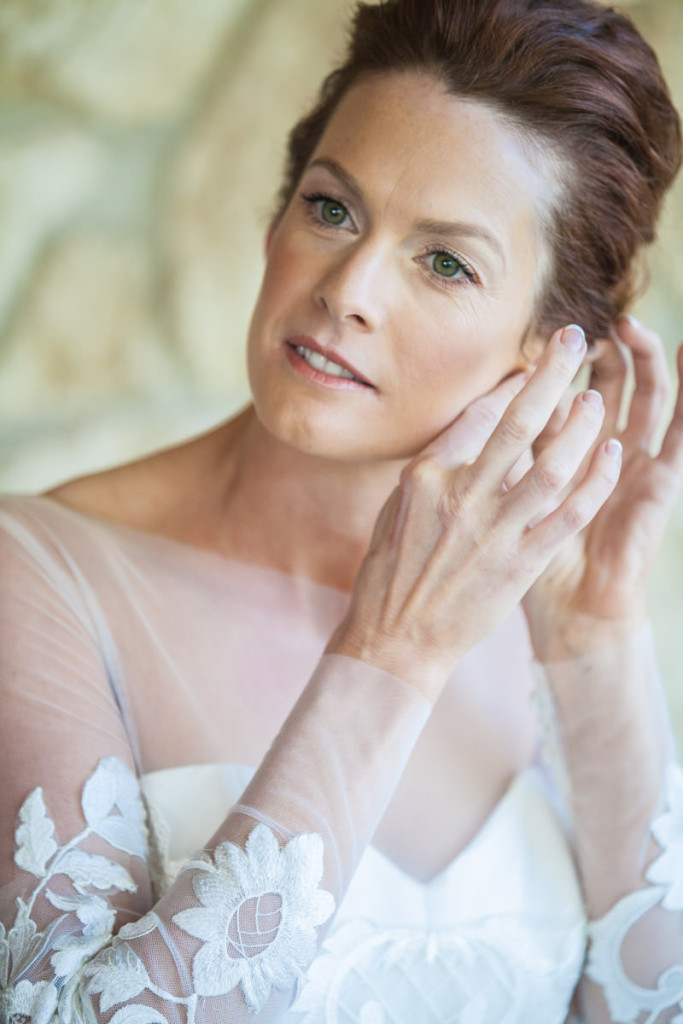 It suited her perfectly.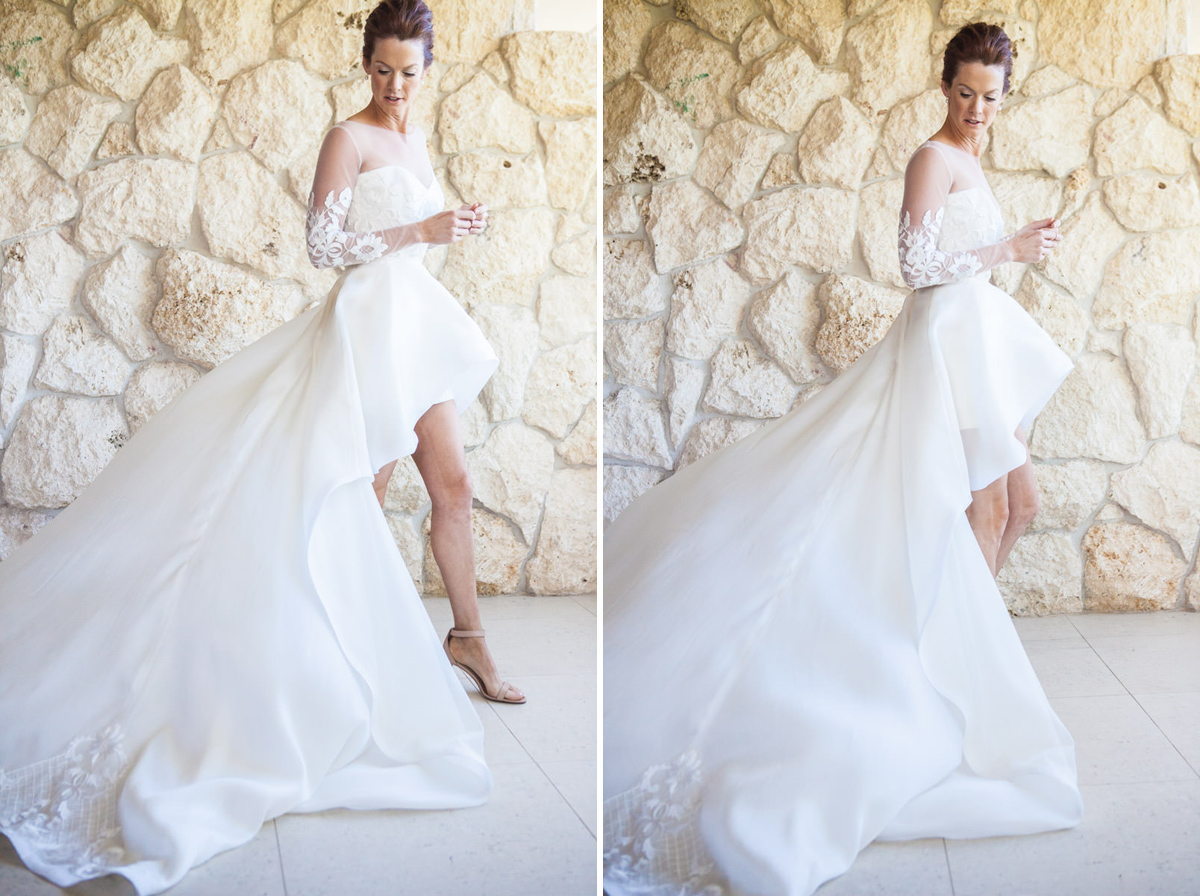 The only address I had for the wedding ceremony was "under our favourite tree".  So, up on a hill, above Coolangatta, Sophie and Cara were married.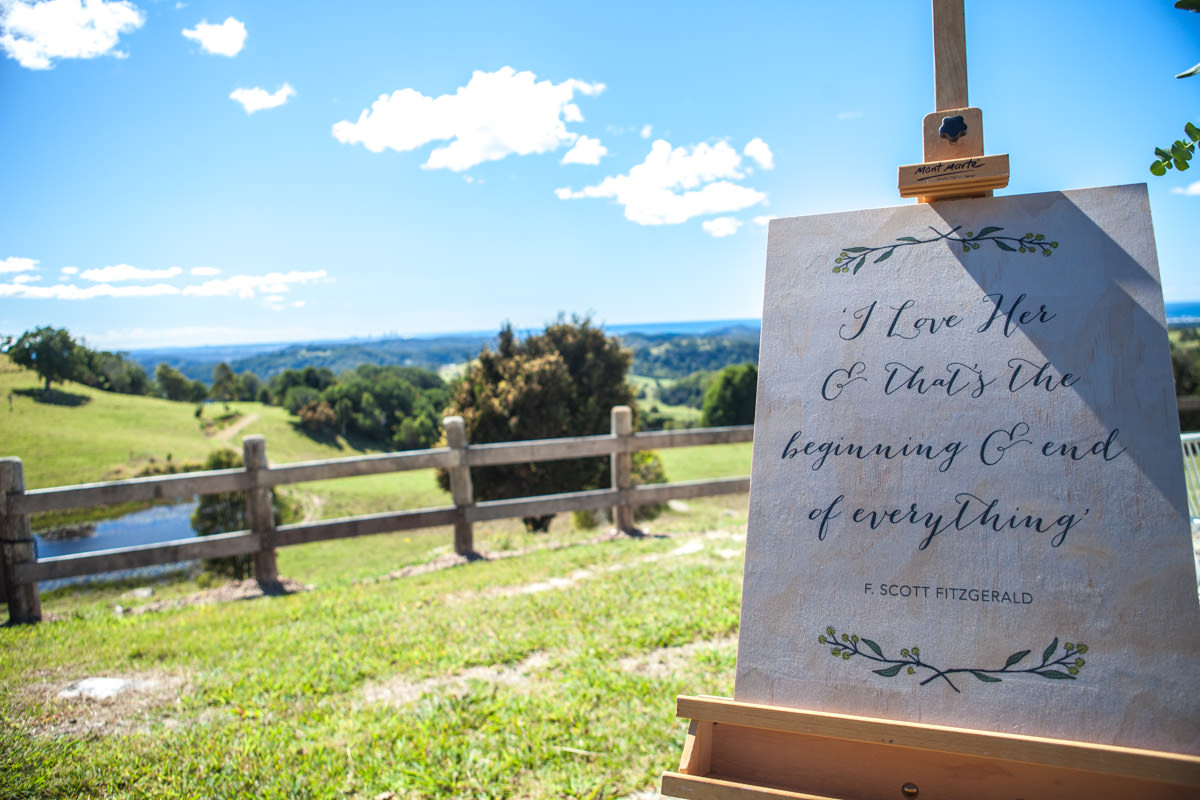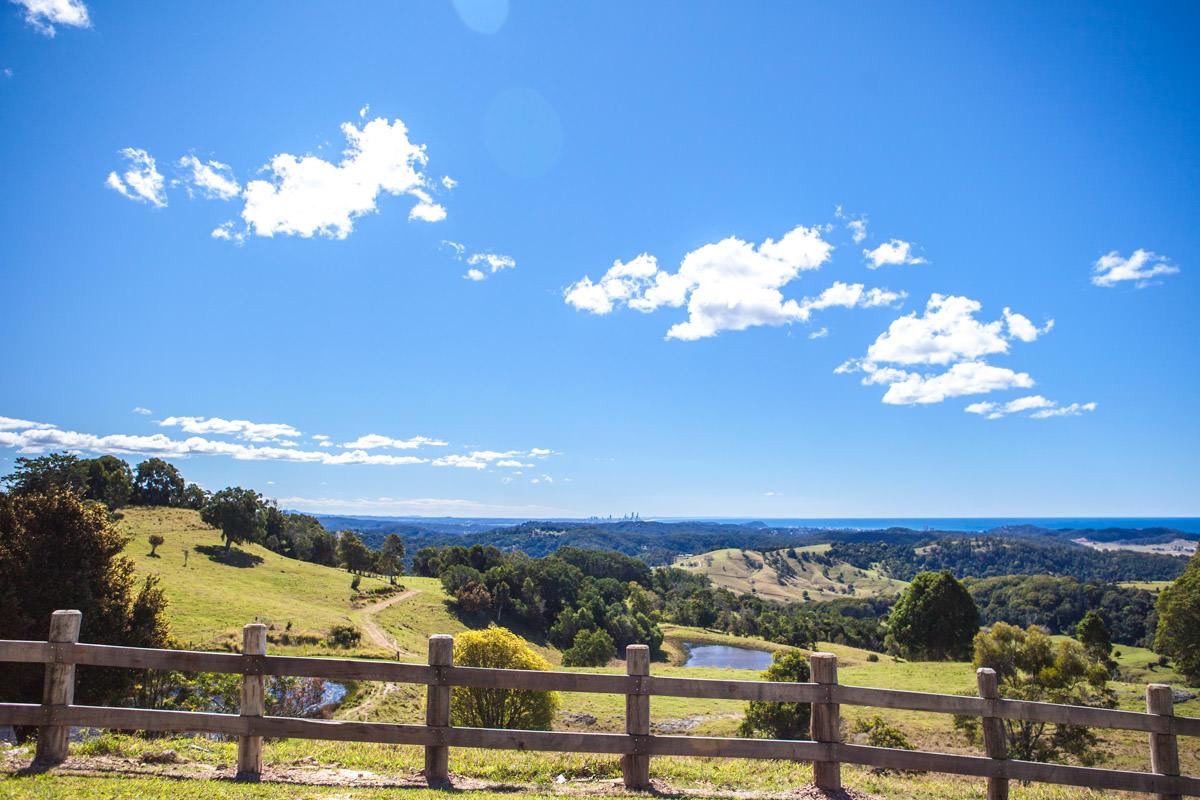 Here is the first time they saw each other, right before walking down the aisle.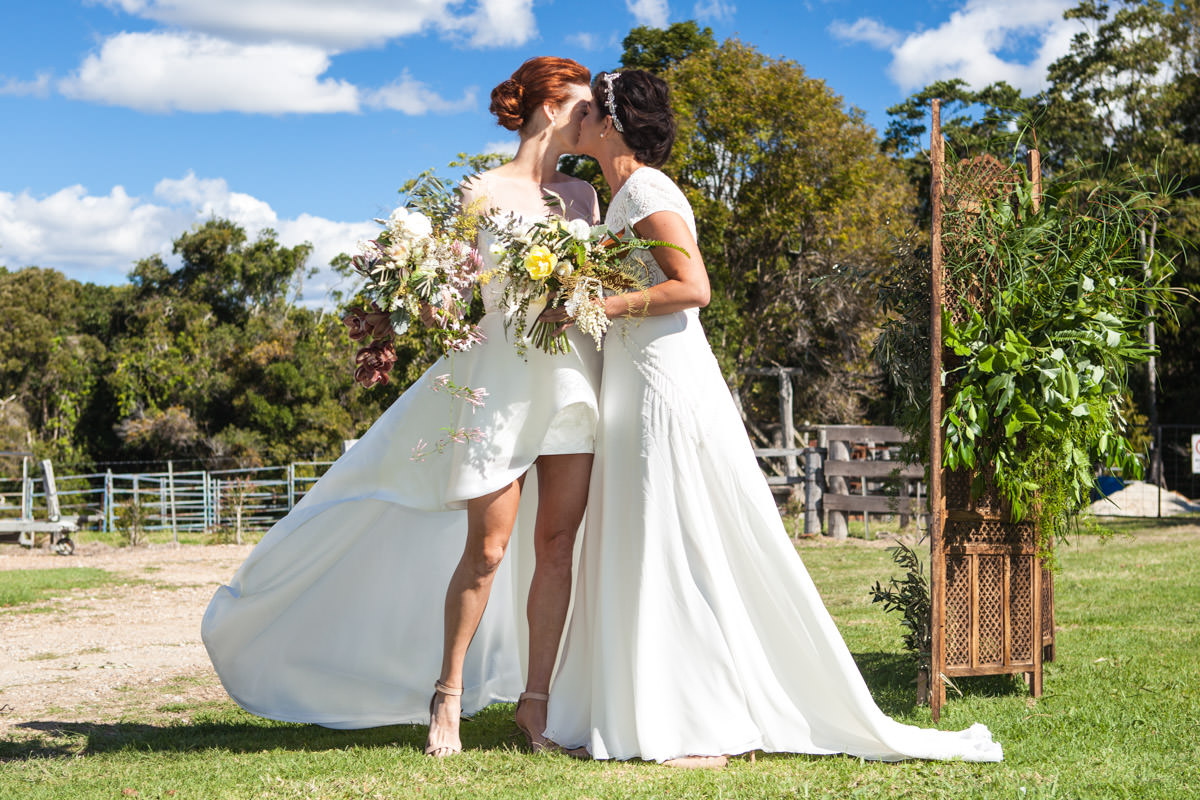 Their Mums walked them down the first half of the aisle, and their Dads the second half, all the way to …

their favourite tree.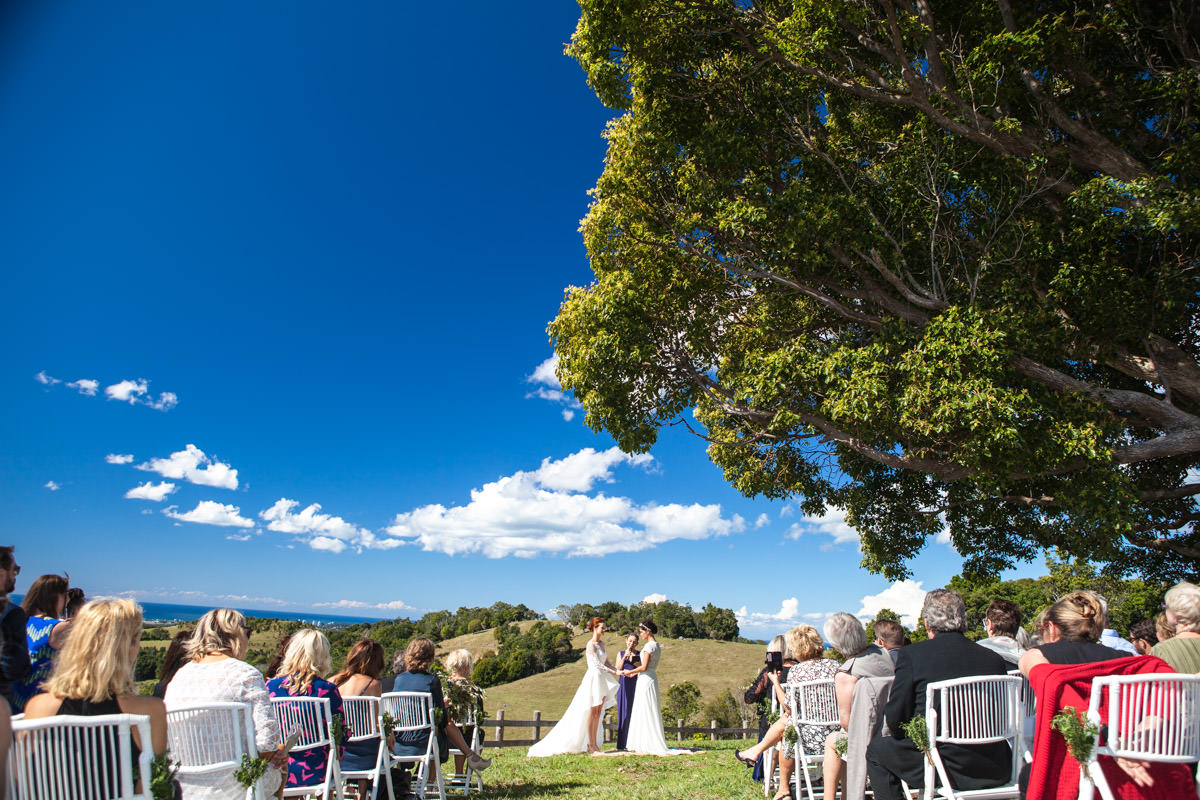 Celebrant Cara of Modern Love Ceremonies was just gorgeous.  Although she did slip a few times and say "marriage" and "married" which, as she reminded us, she's not allowed to say.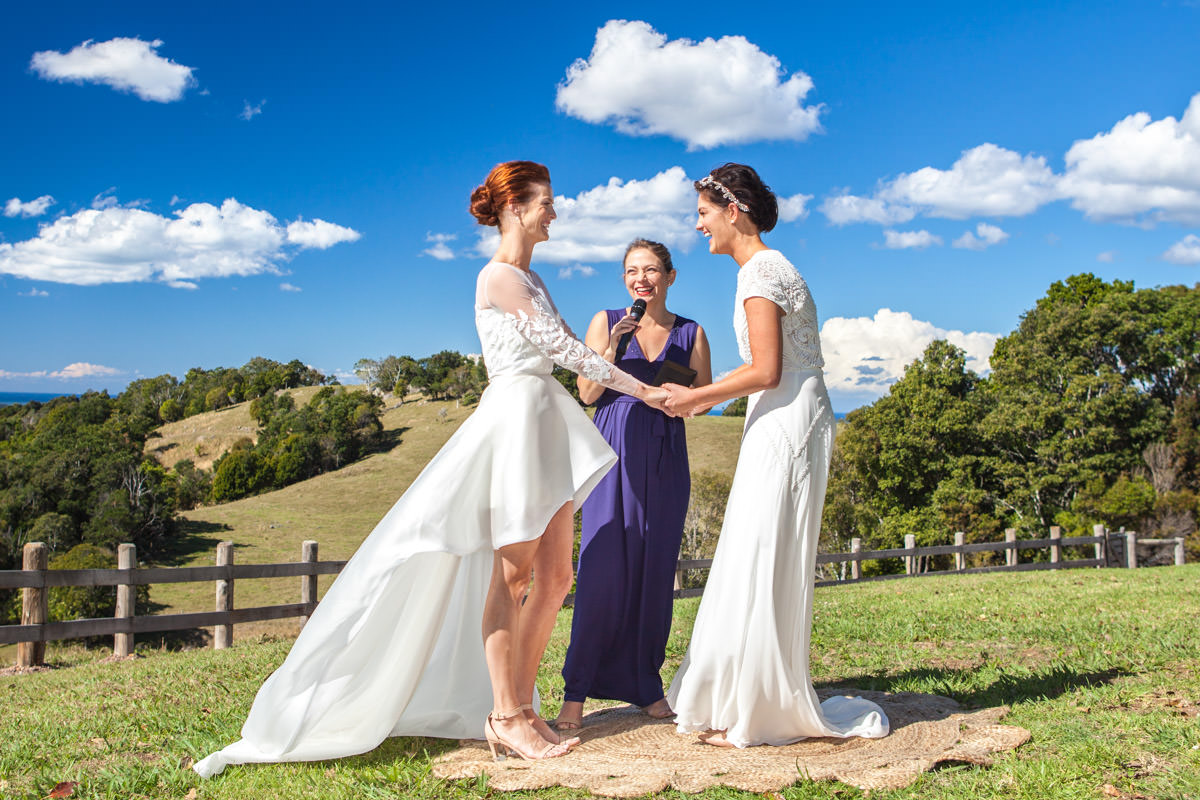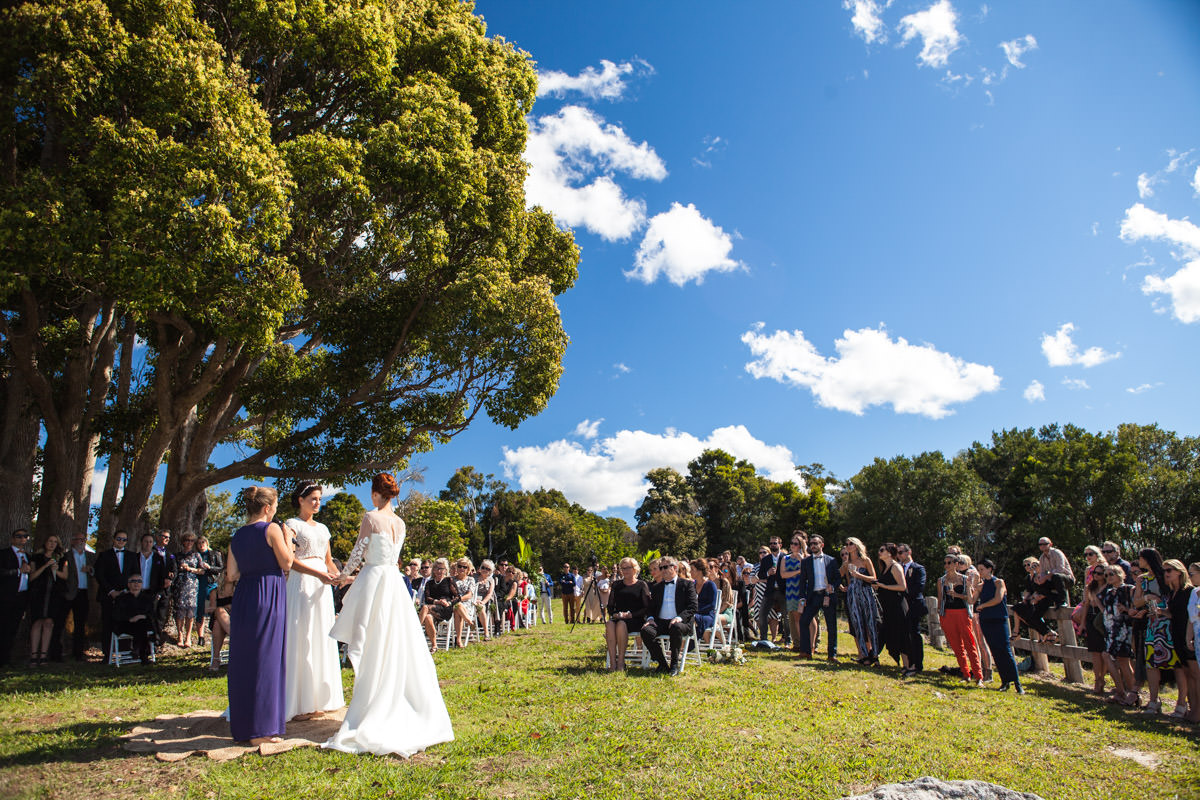 The ceremony was beautiful,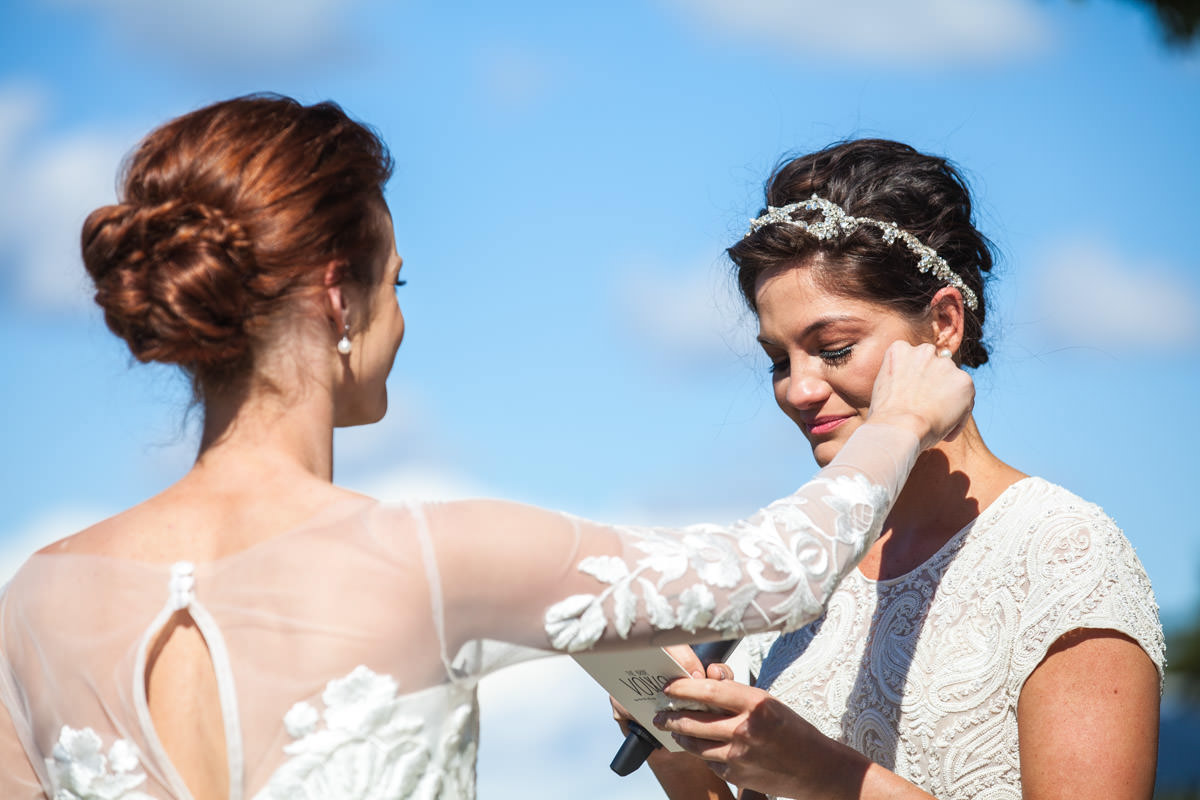 and funny.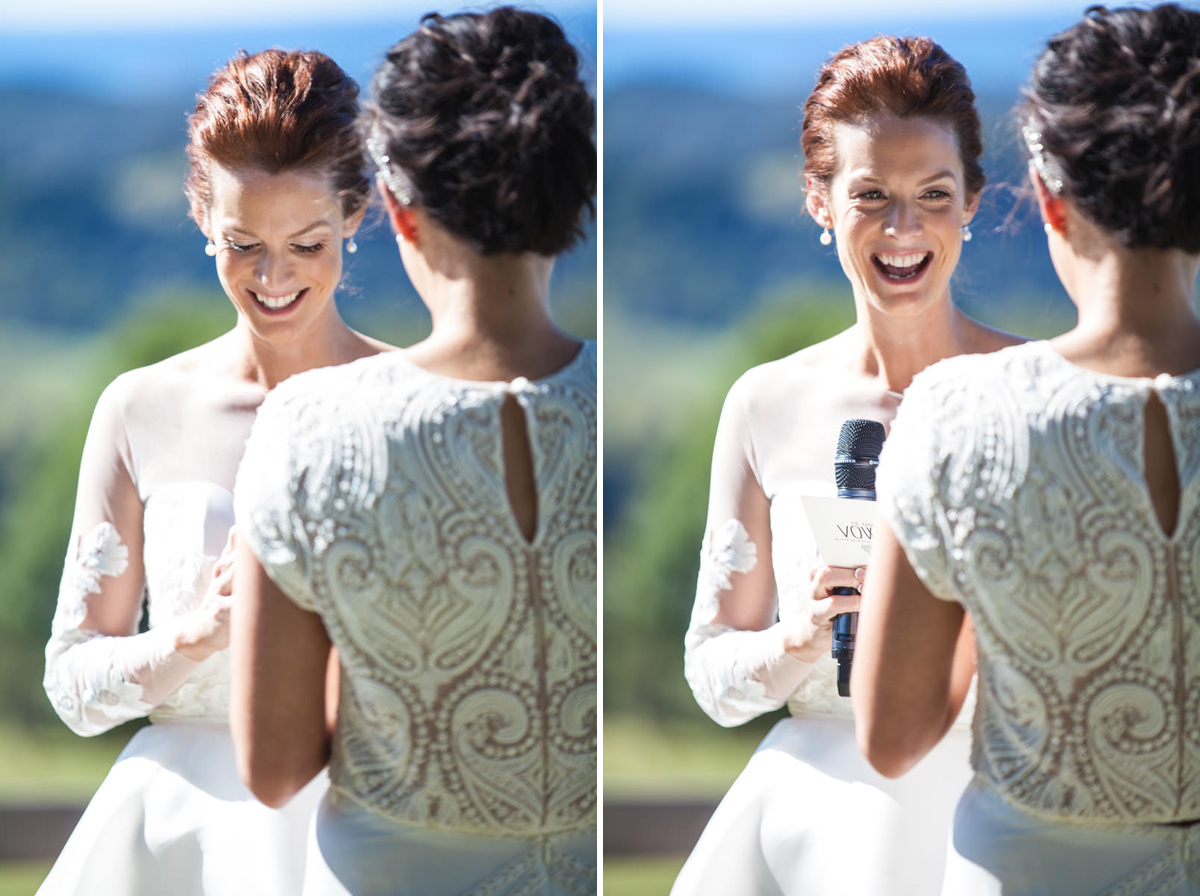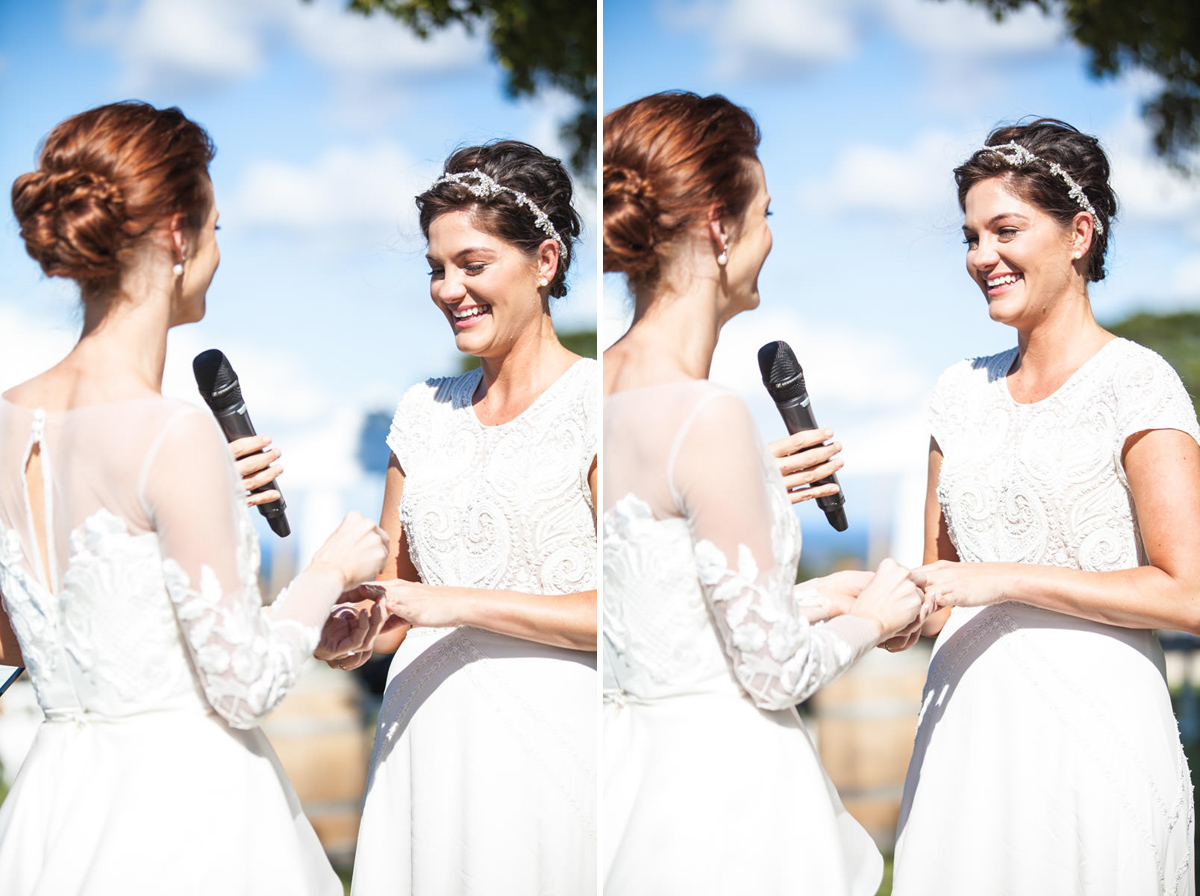 And amazing.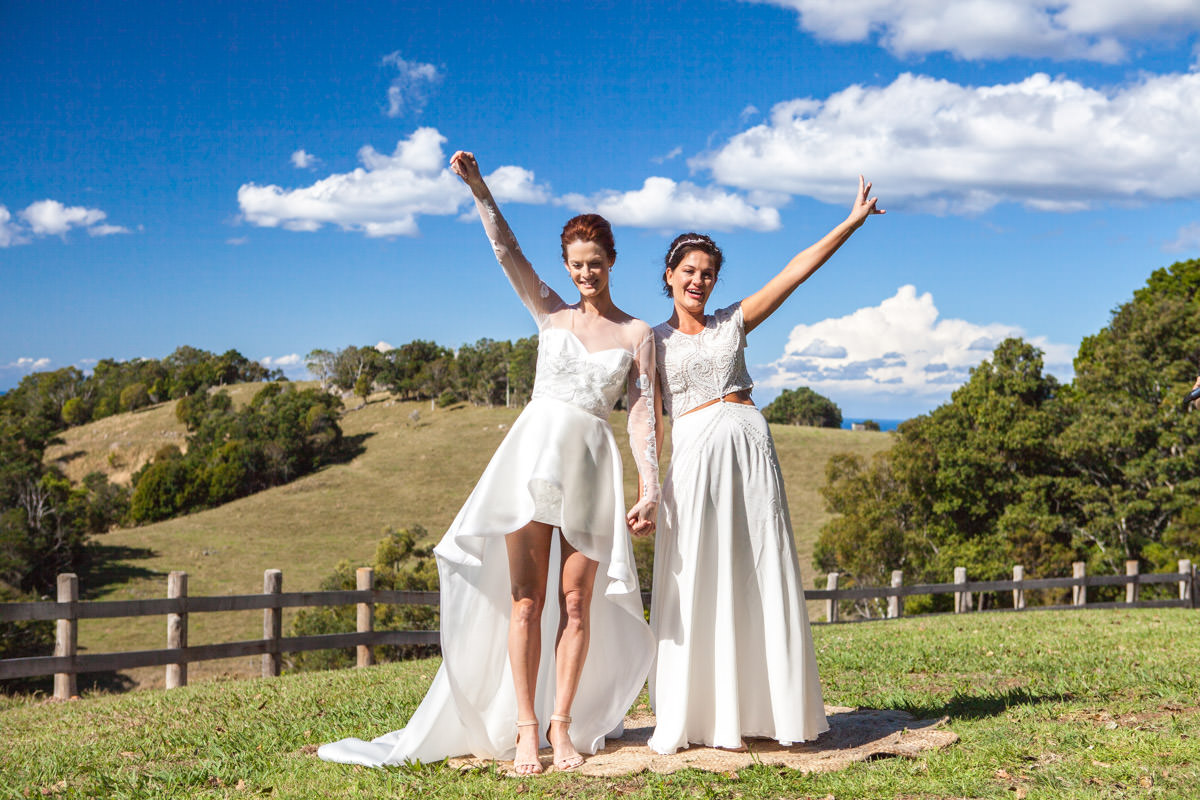 There was rainbow, eco-friendly, degradable, organic, biodynamic confetti.  Just a word people, you should throw it UP, not straight into the face.

After the ceremony we spent a little time out.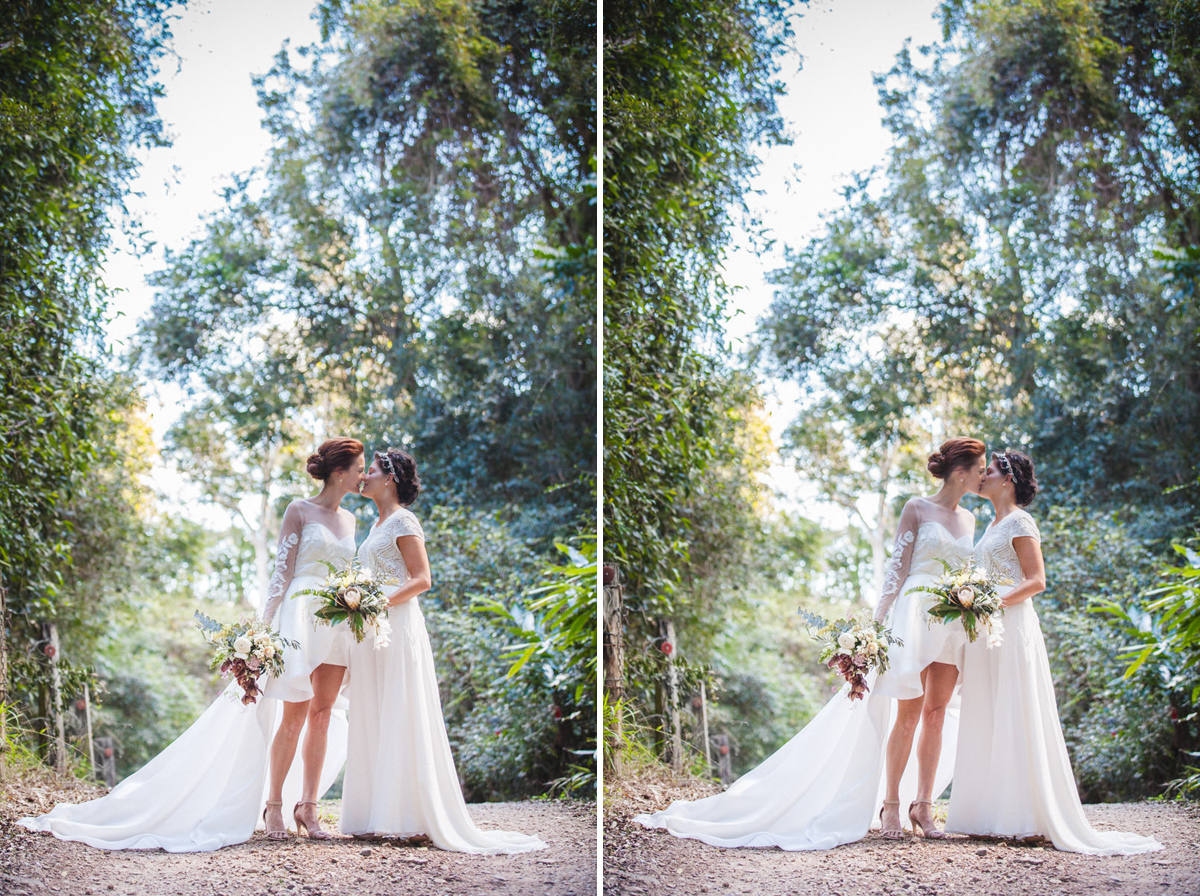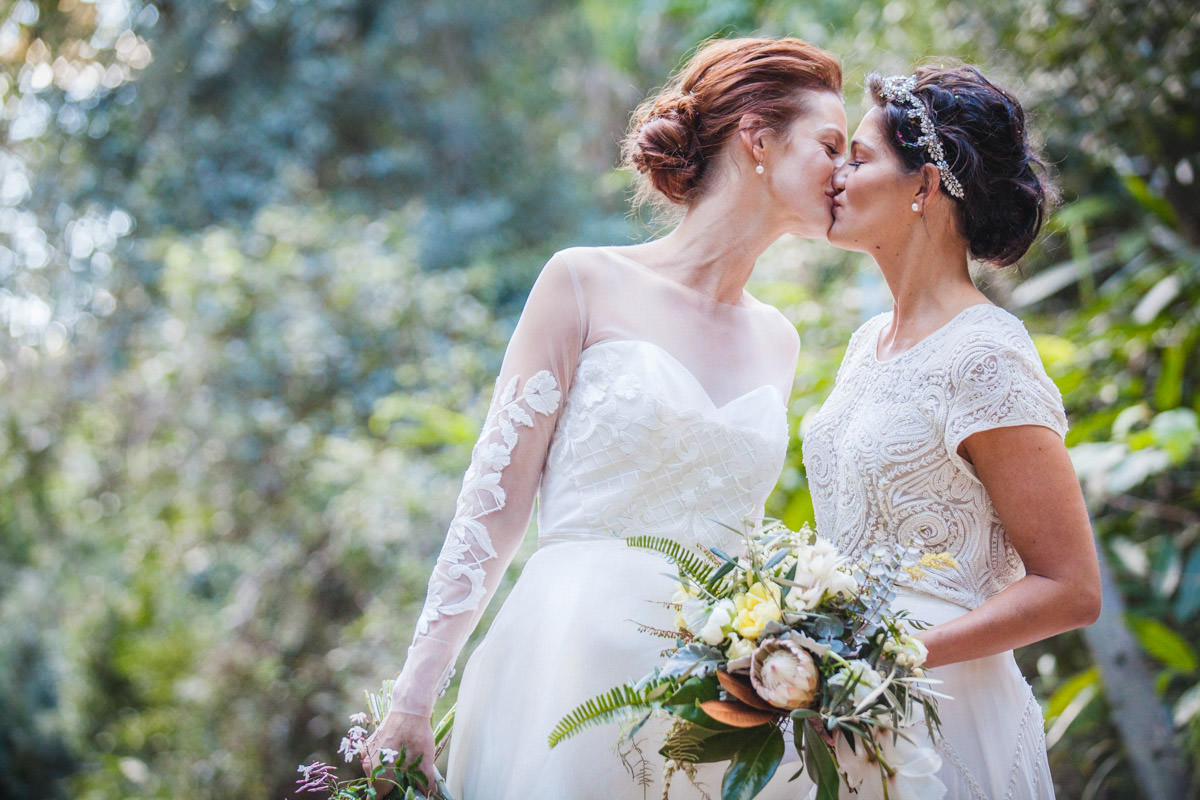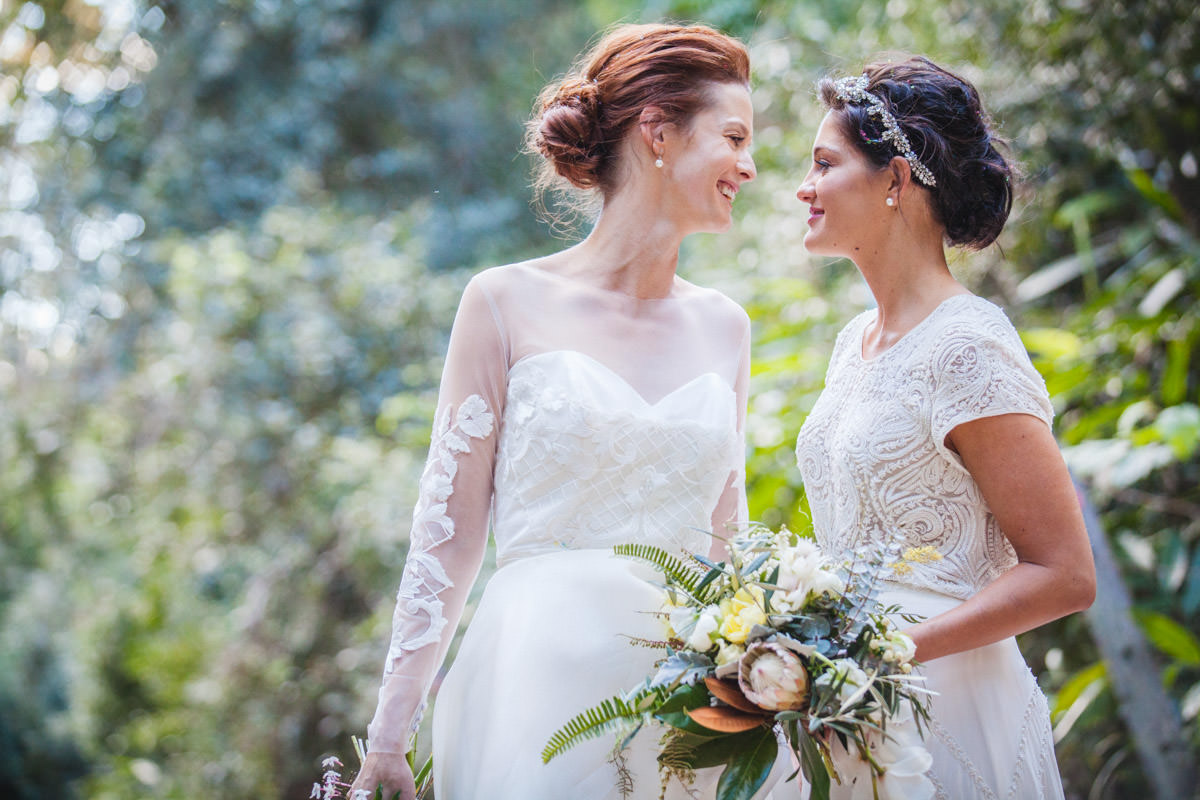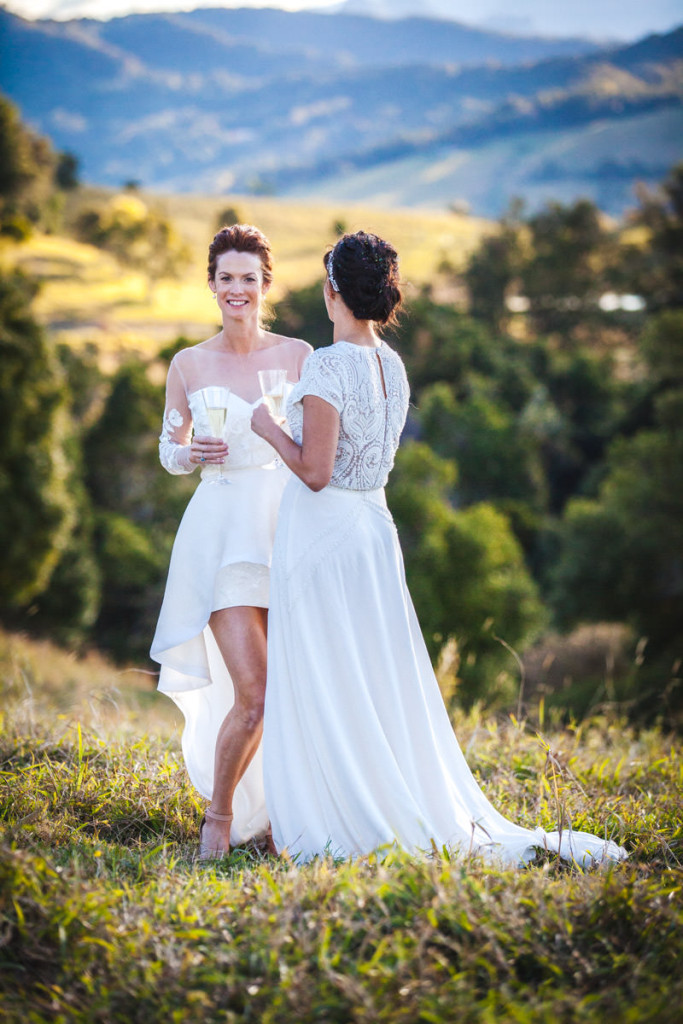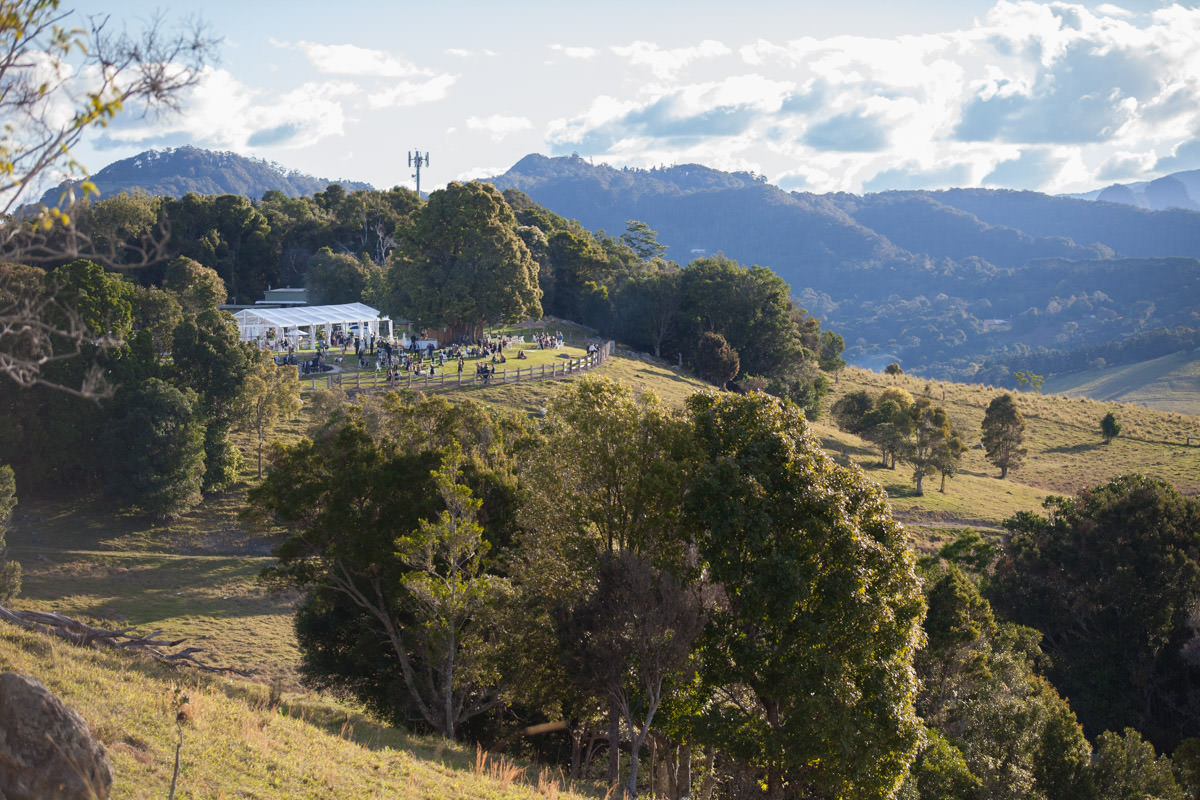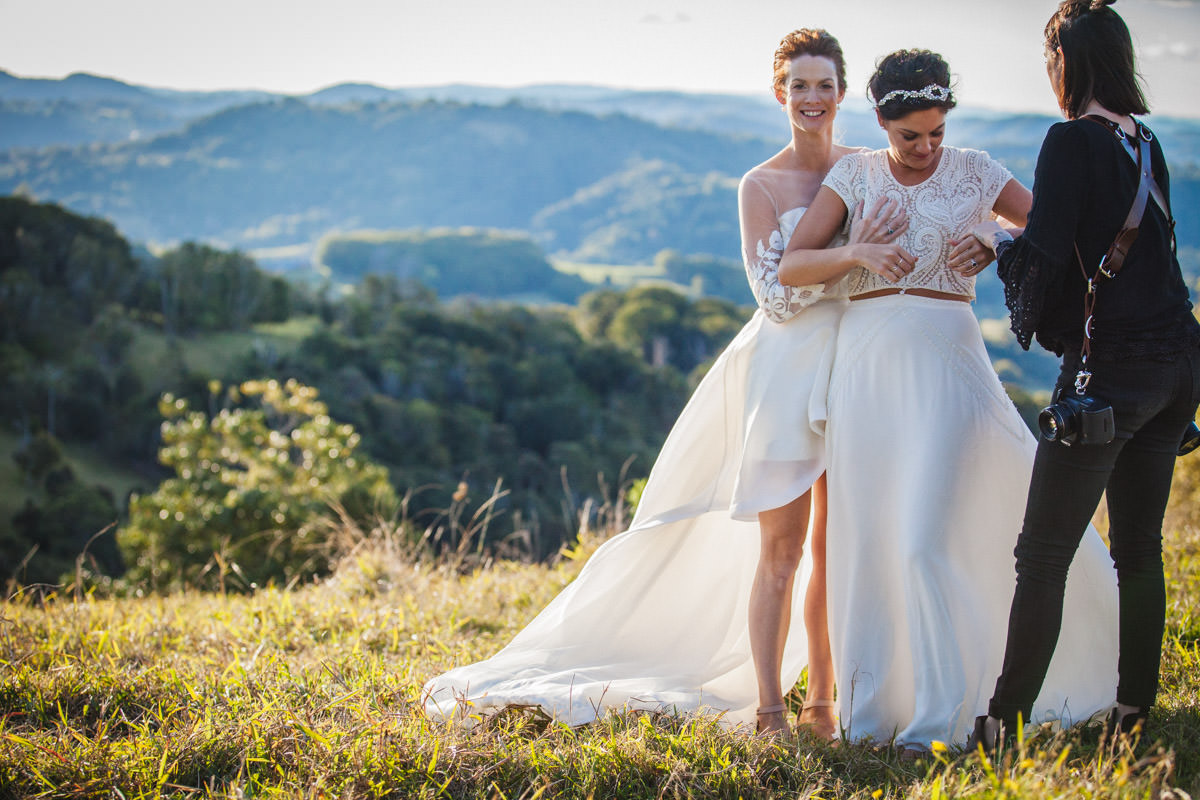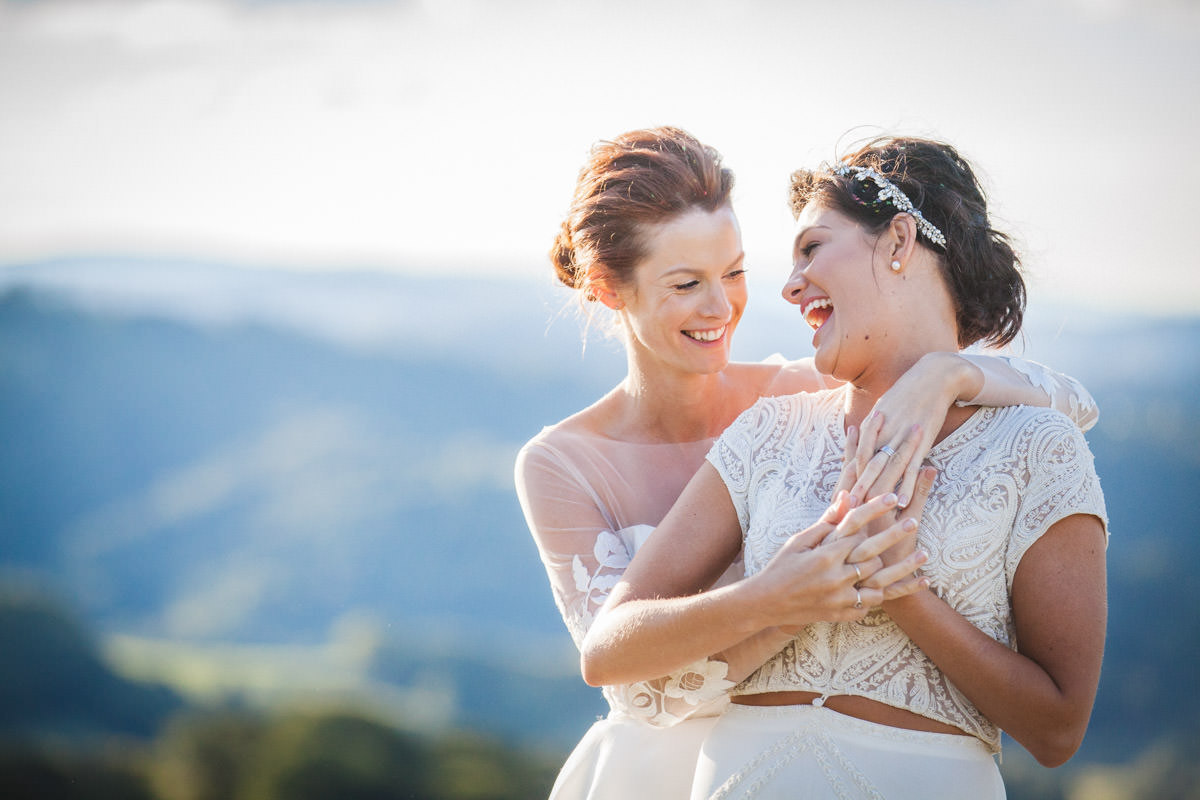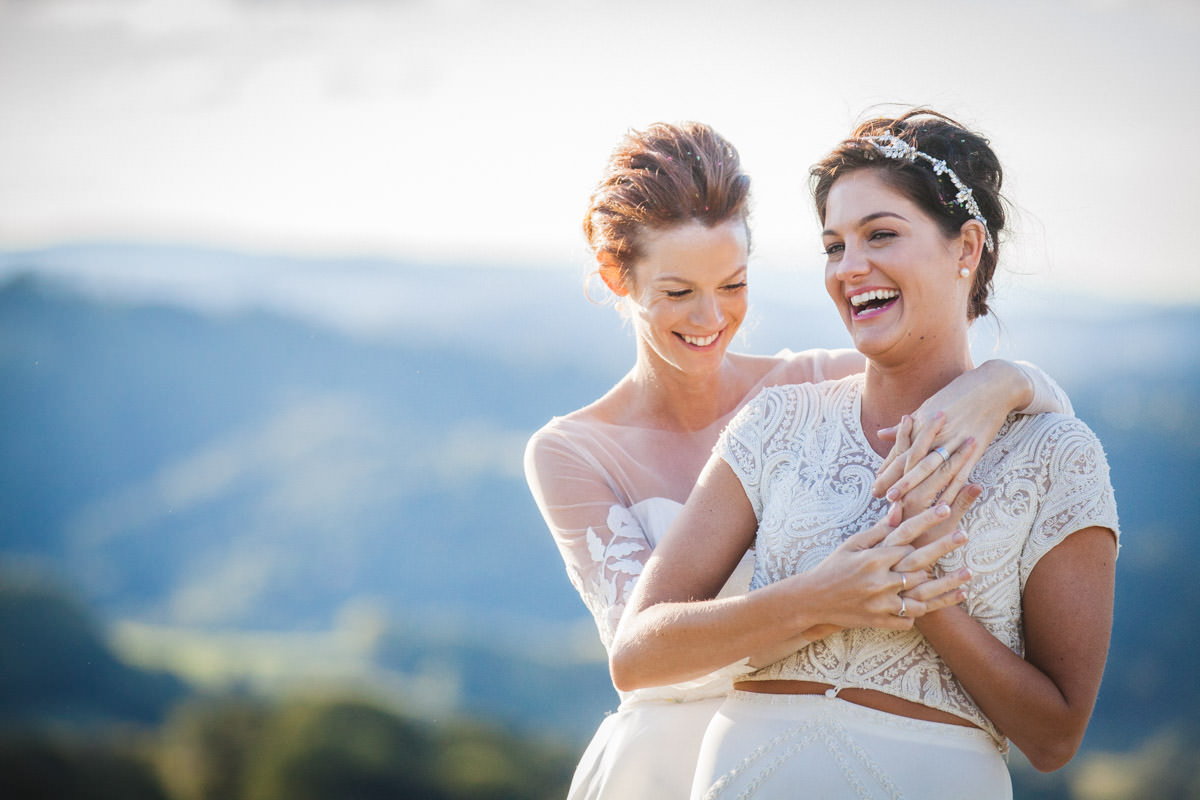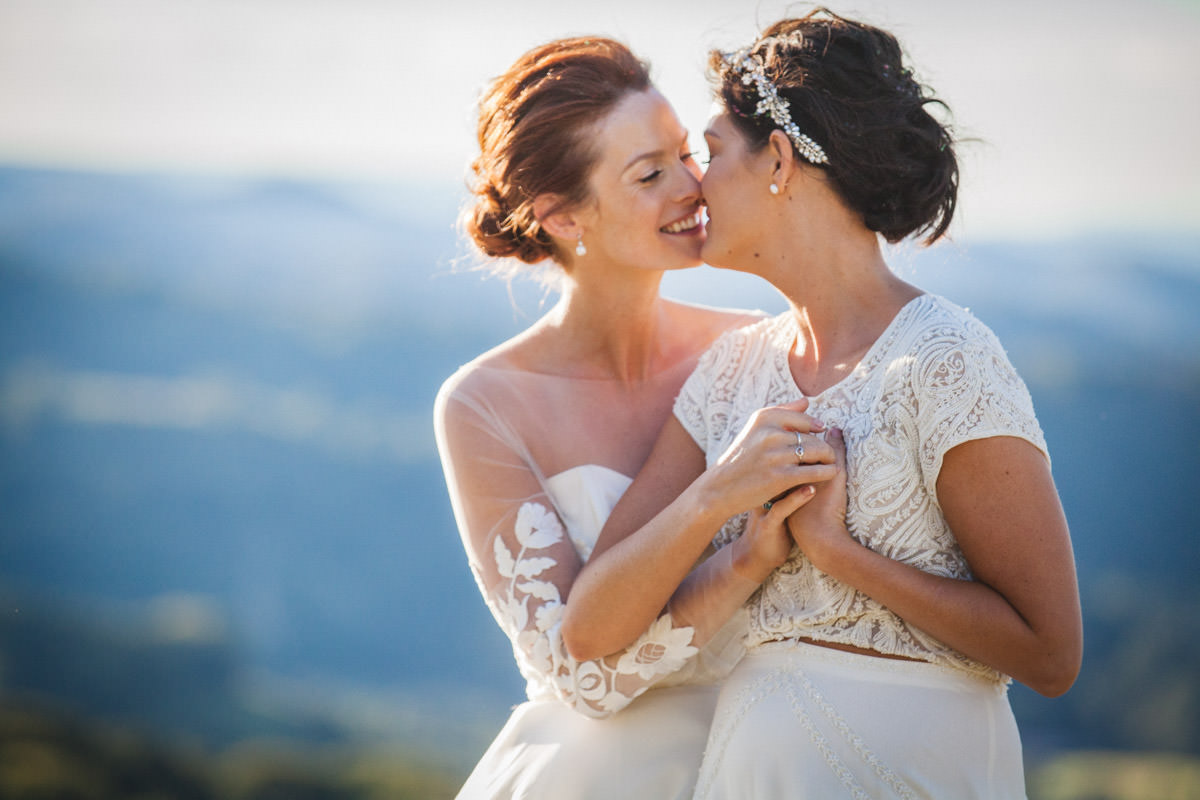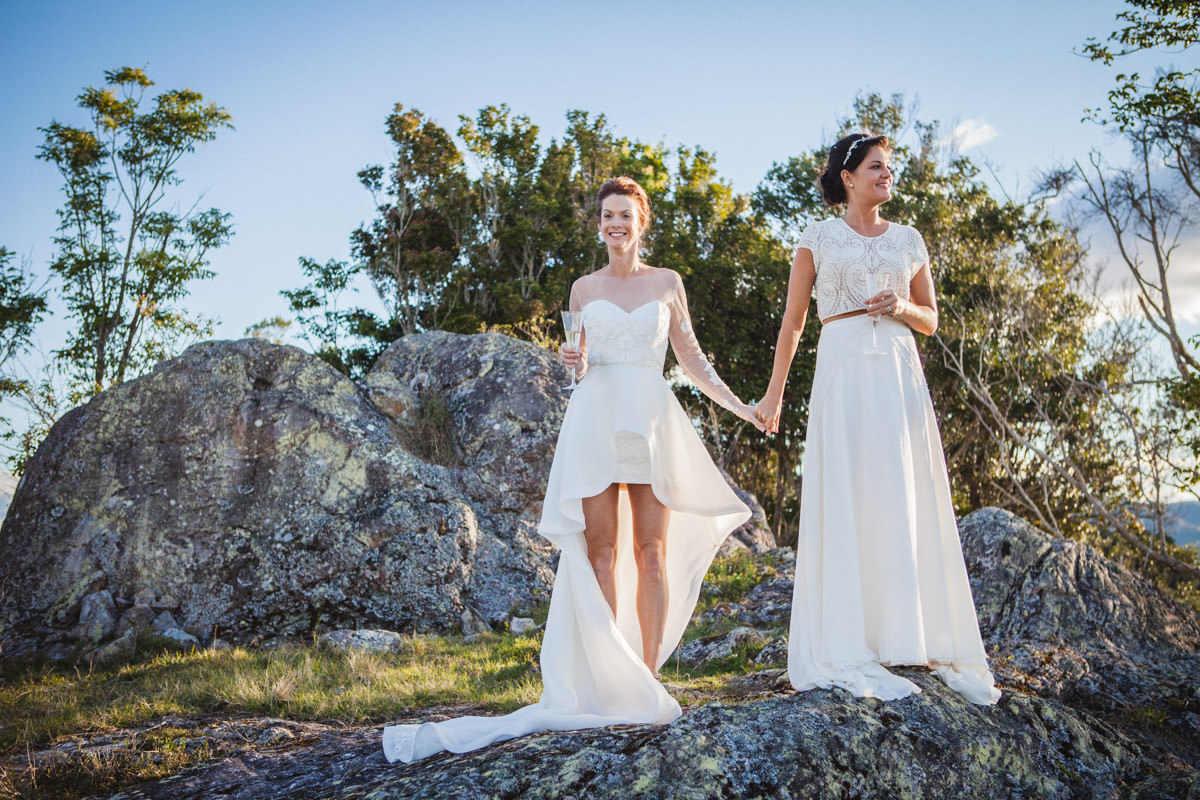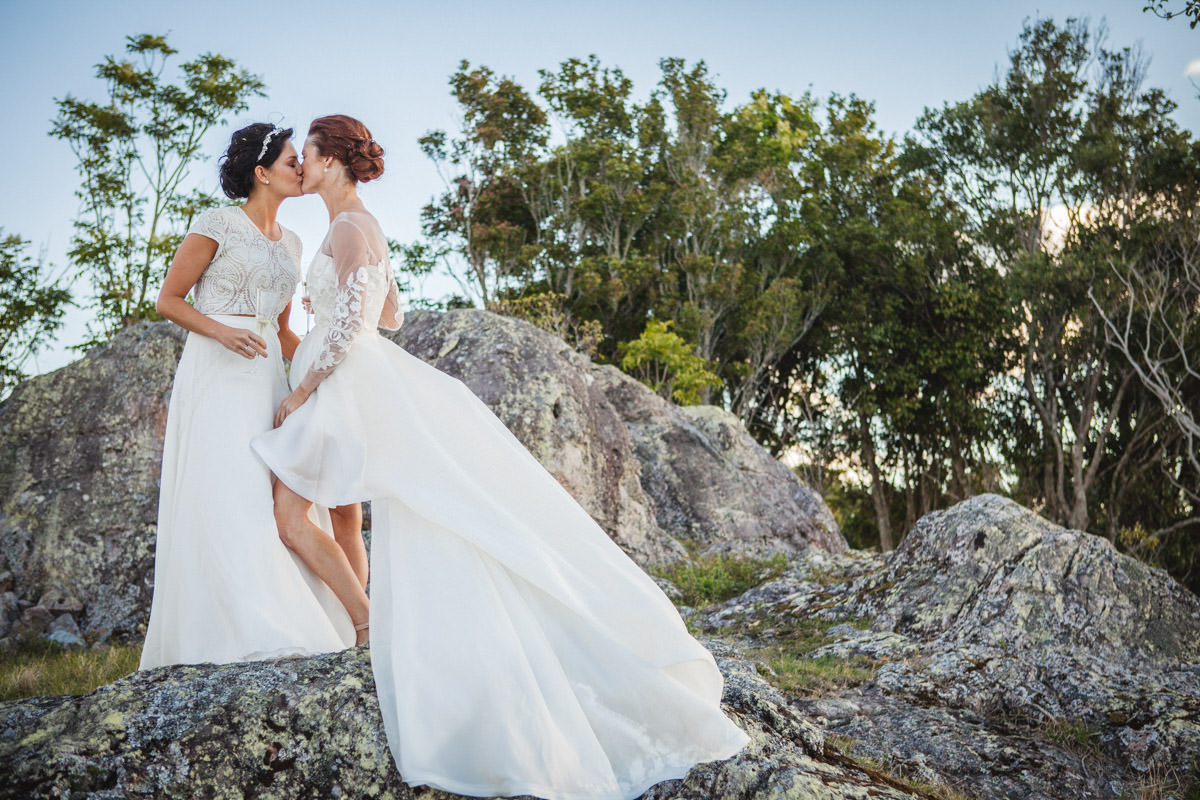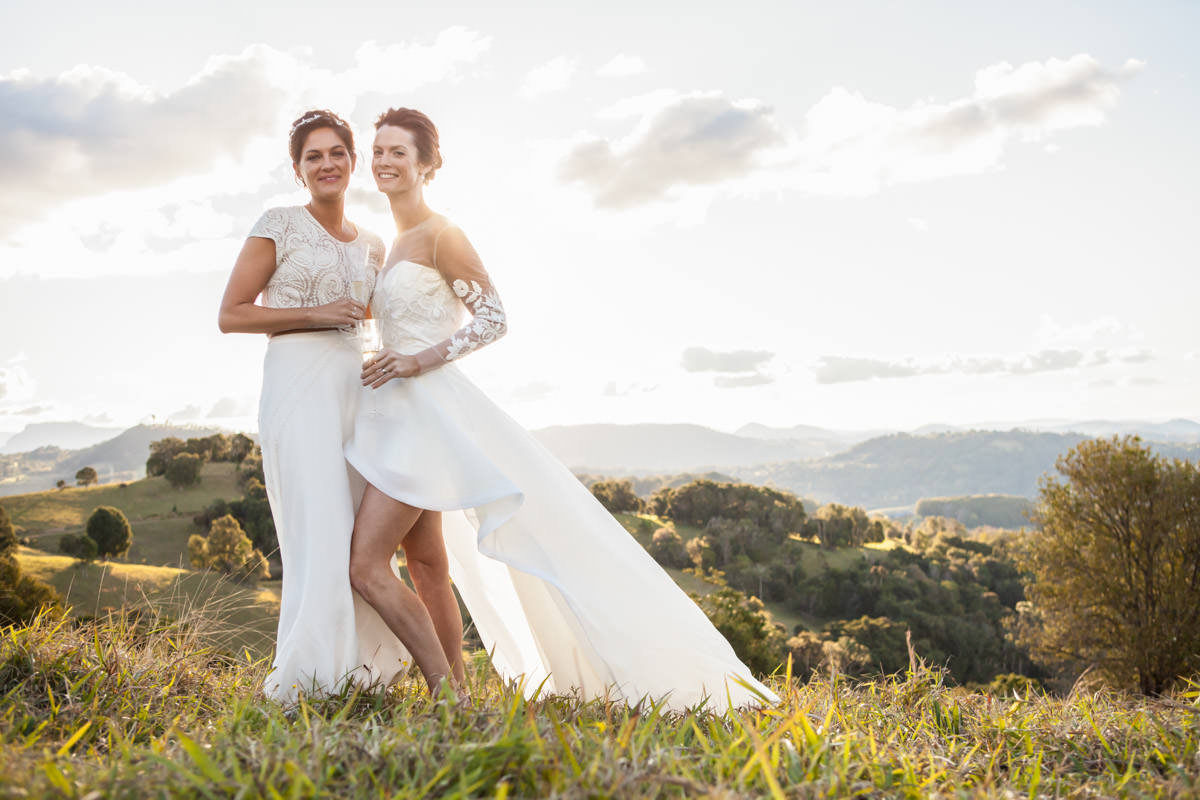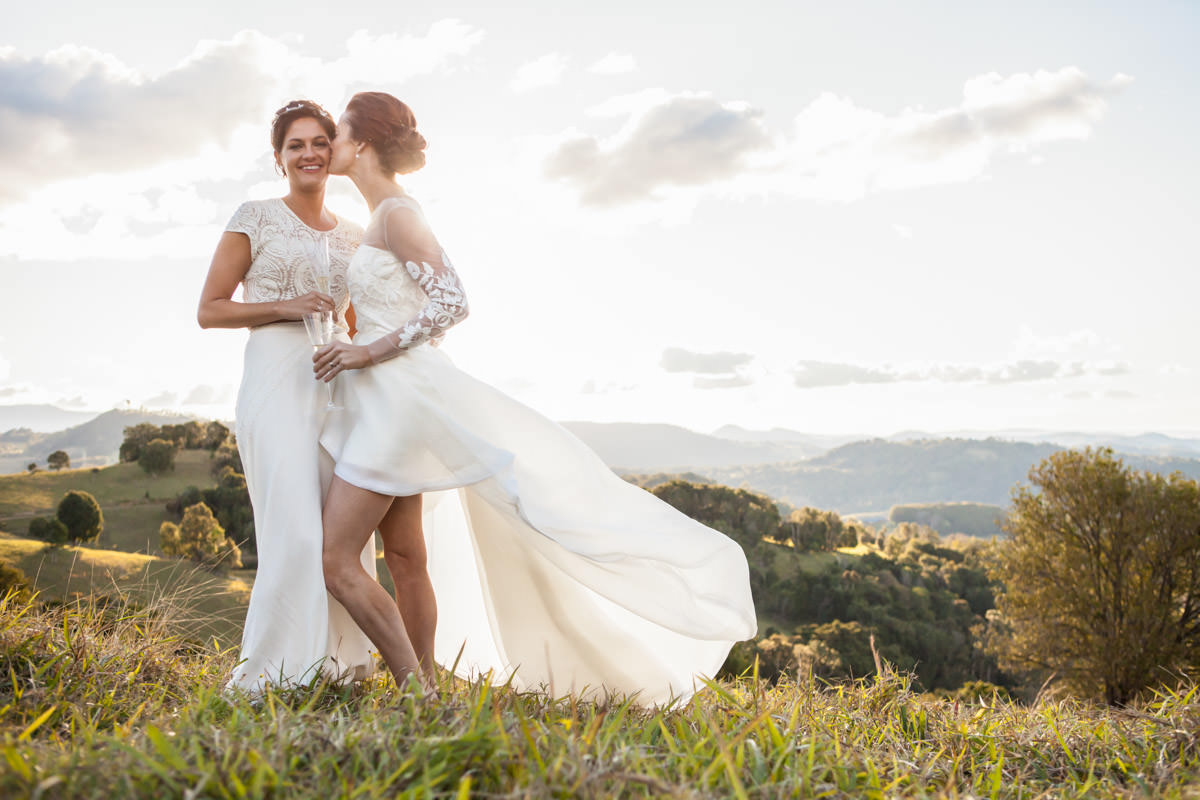 The girls danced back into the reception and went straight into speeches.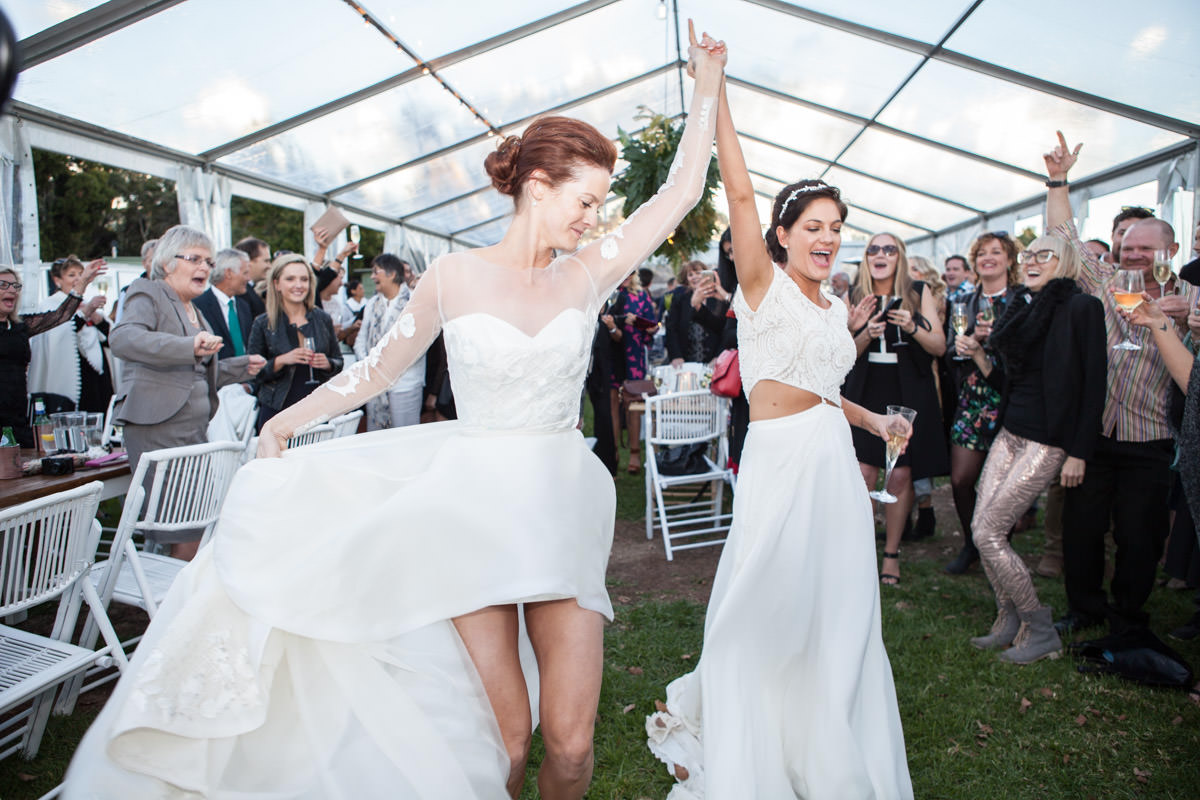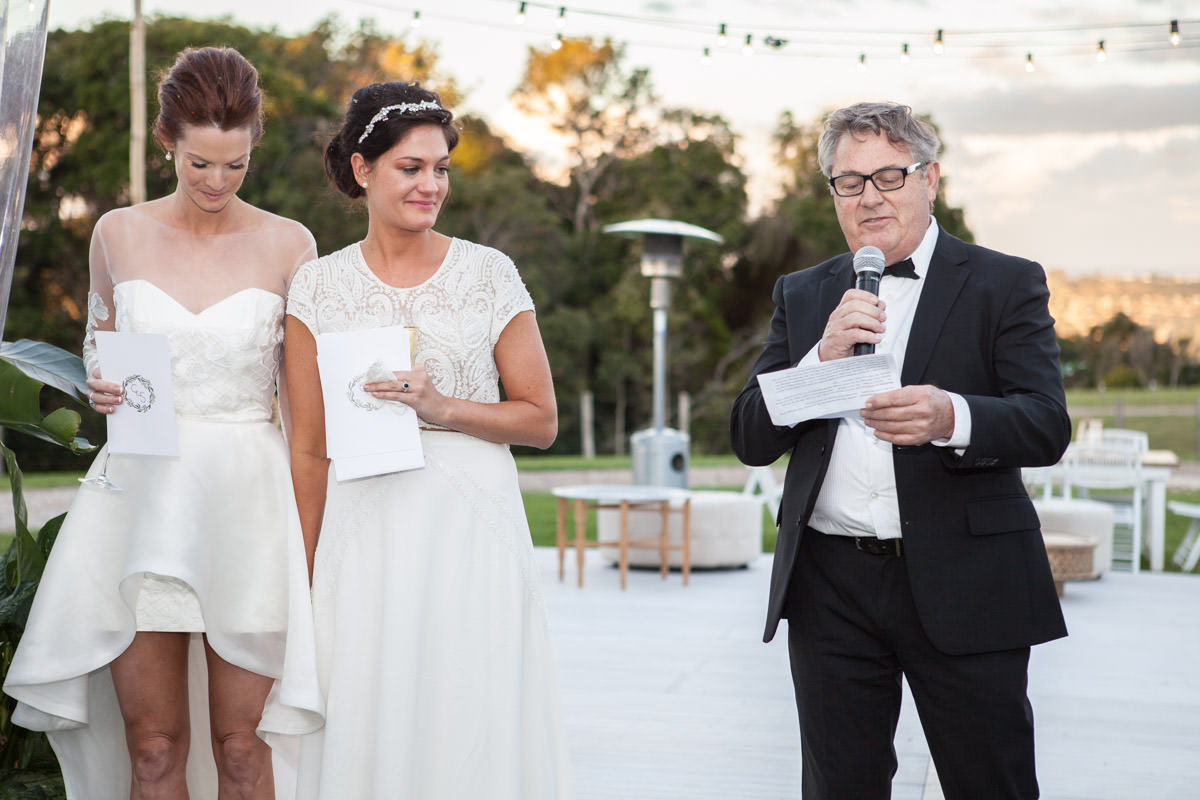 The speeches were funny, and so full of love and support that I think everyone was crying.  I had to be passed a tissue while I was trying to shoot.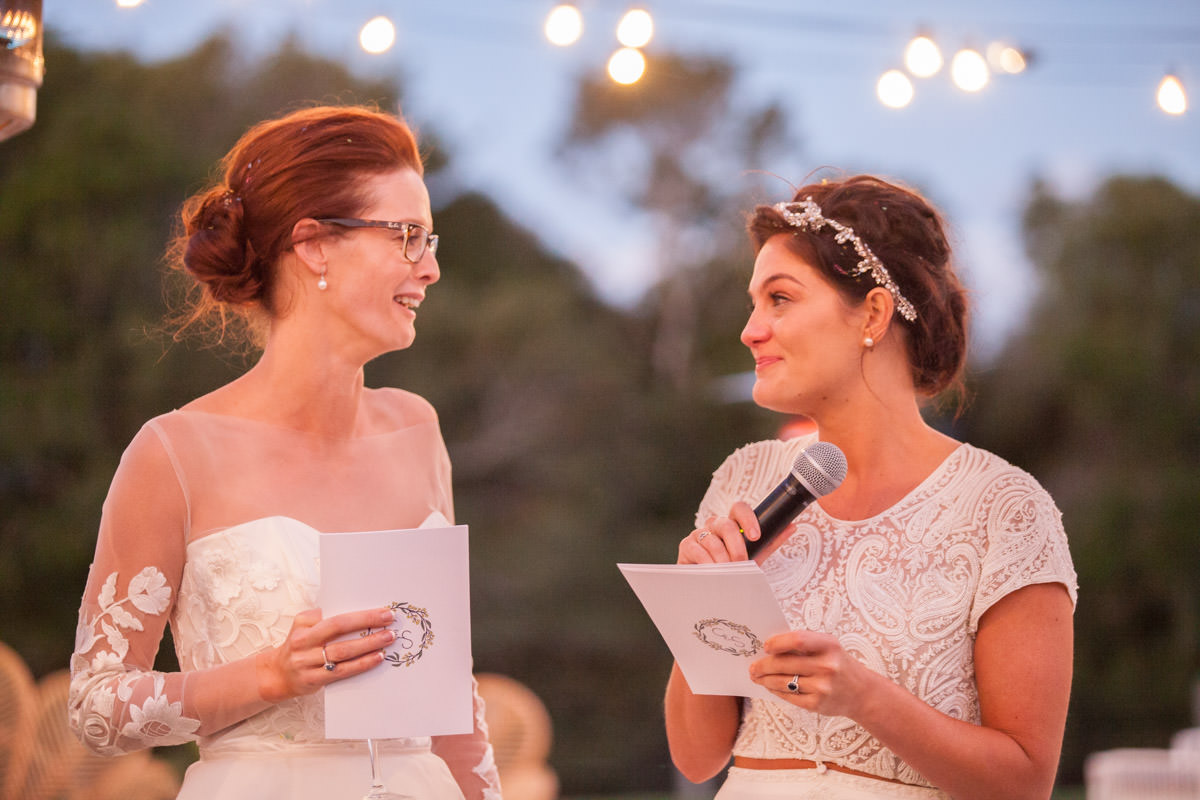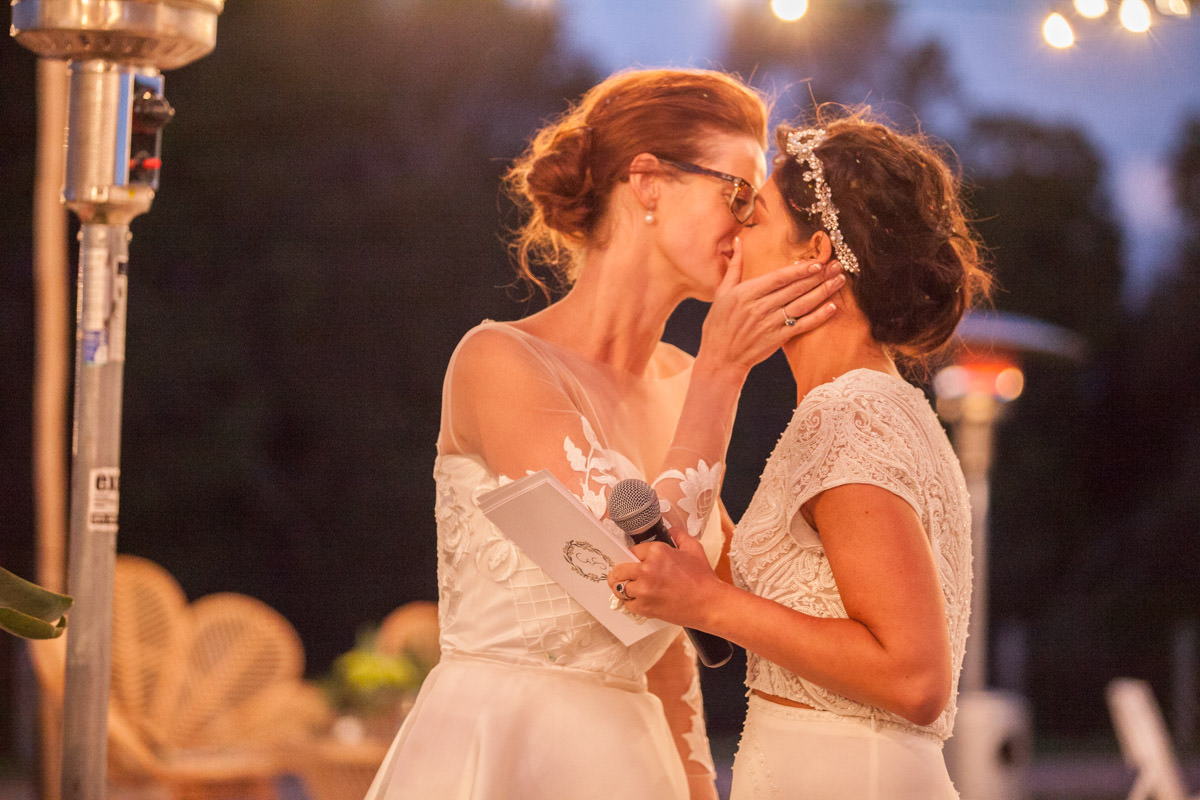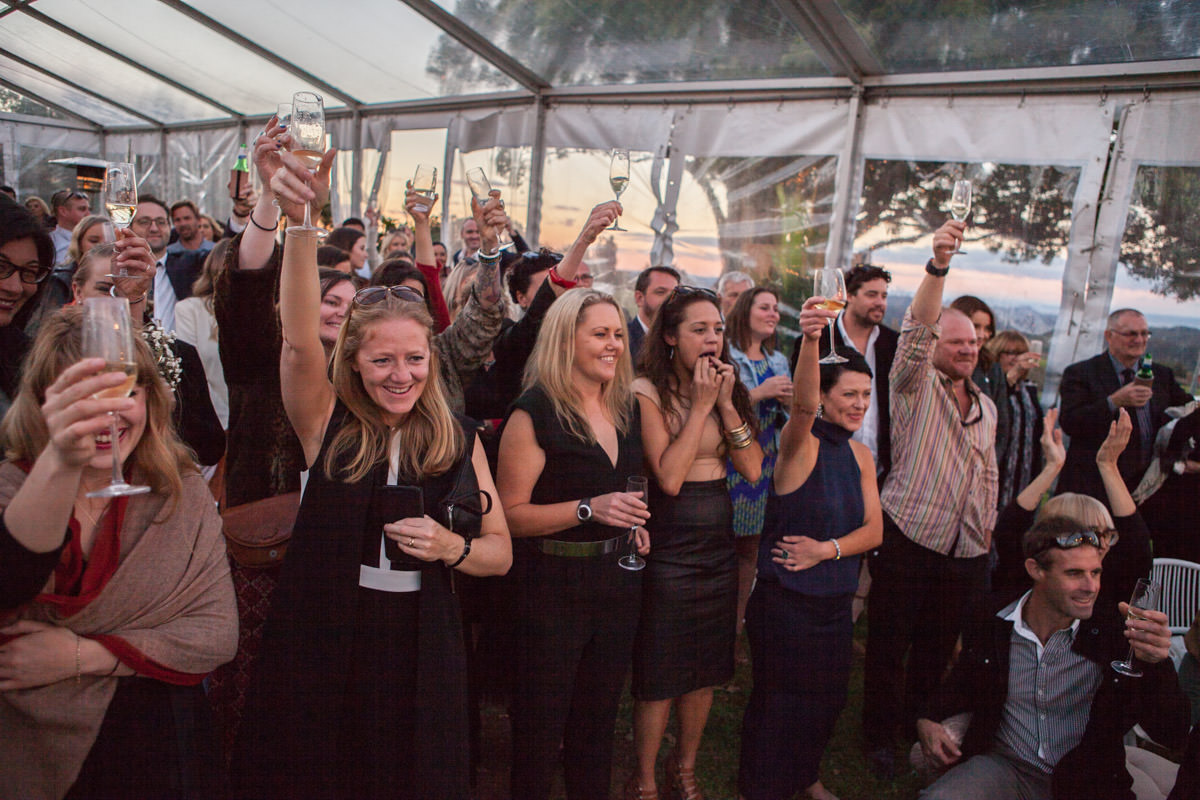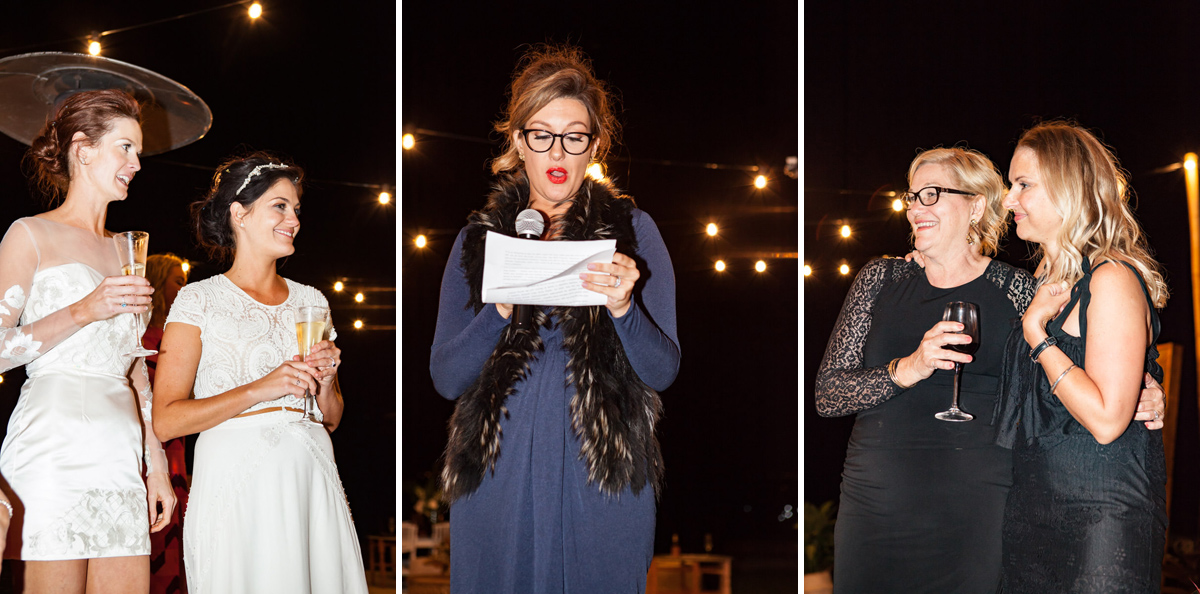 Then the dance floor resumed.  It had actually started about 5pm, but paused for speeches.  Best on dance floor without a doubt goes to the Wallish sisters.




Now, I can't tell you what is happening in next 3 images.  It's some "Adelaide thing" apparently.  For some reason, whenever "Eagle Rock" comes on, everyone from Adelaide drops their pants to dance. Yep, I know… haven't been there myself…
***Editor's note – 2 hours after posting, I have been corrected, it's not an "Adelaide thing"  it's a "Coolangatta thing".  Sorry Adelaide – you're all good.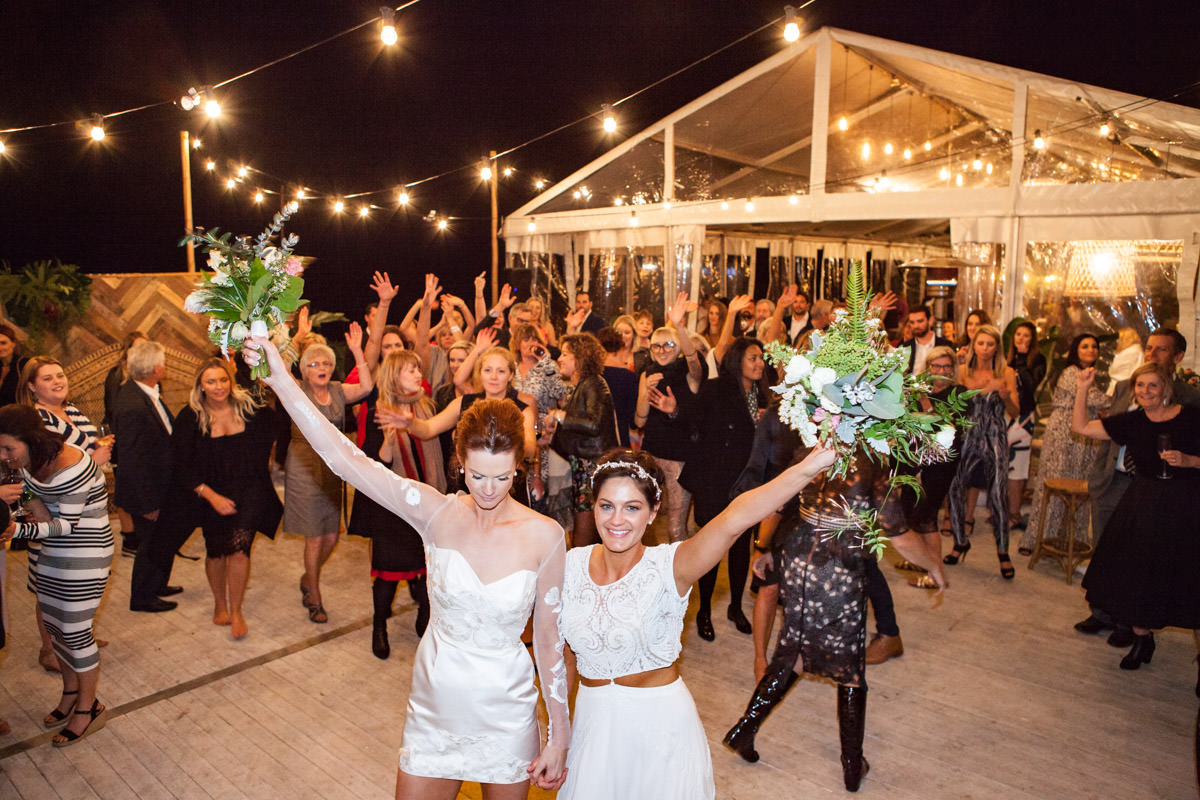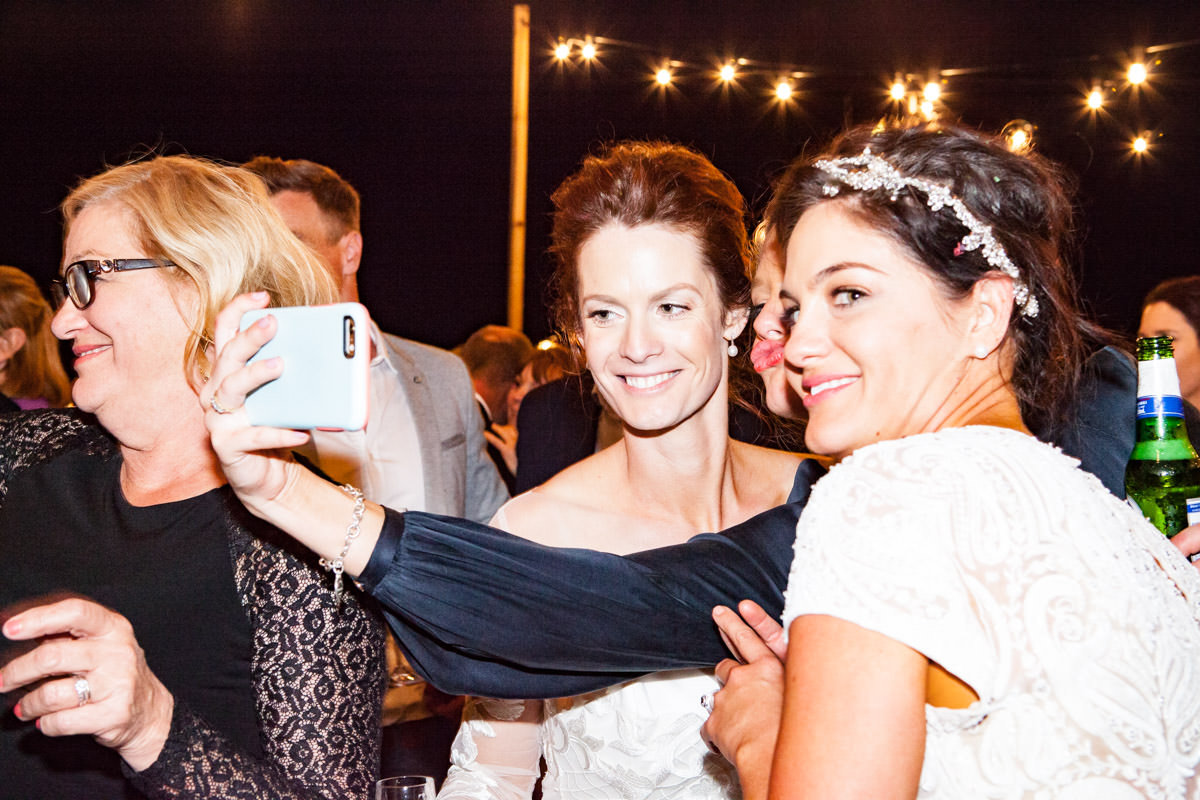 Now usually when there is an archway of guest's arms for the couple to walk down, it's all very civilised and lovely and nice.  This was like getting through a rugby scrum with the All Blacks.  But imagine 170 All Blacks, so the scrum is about 25 metres long.  They almost didn't make it.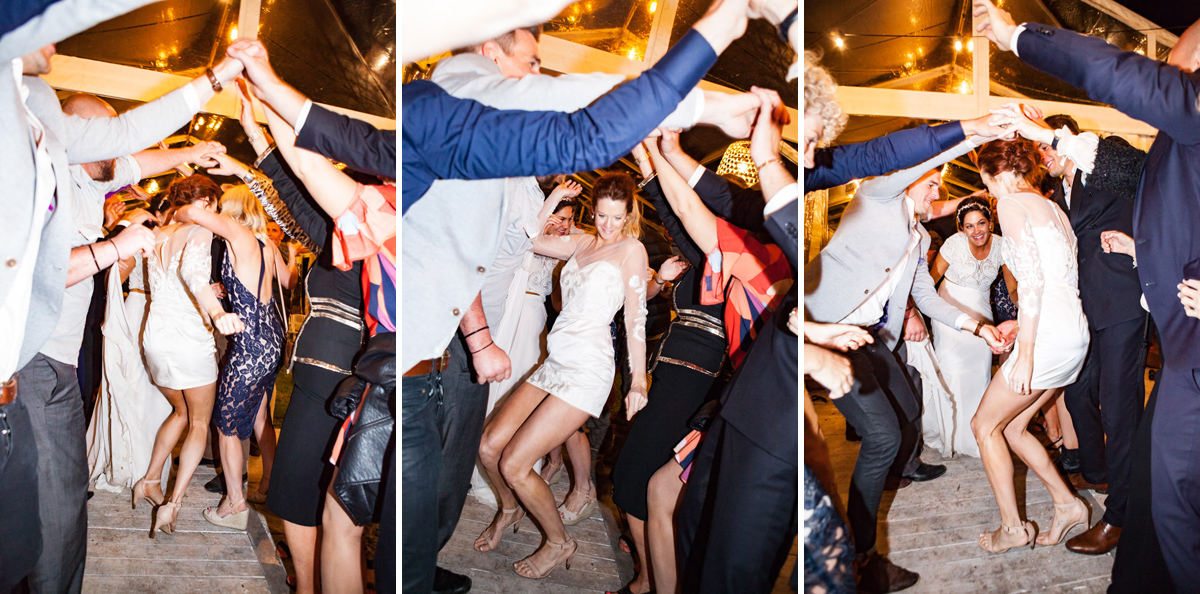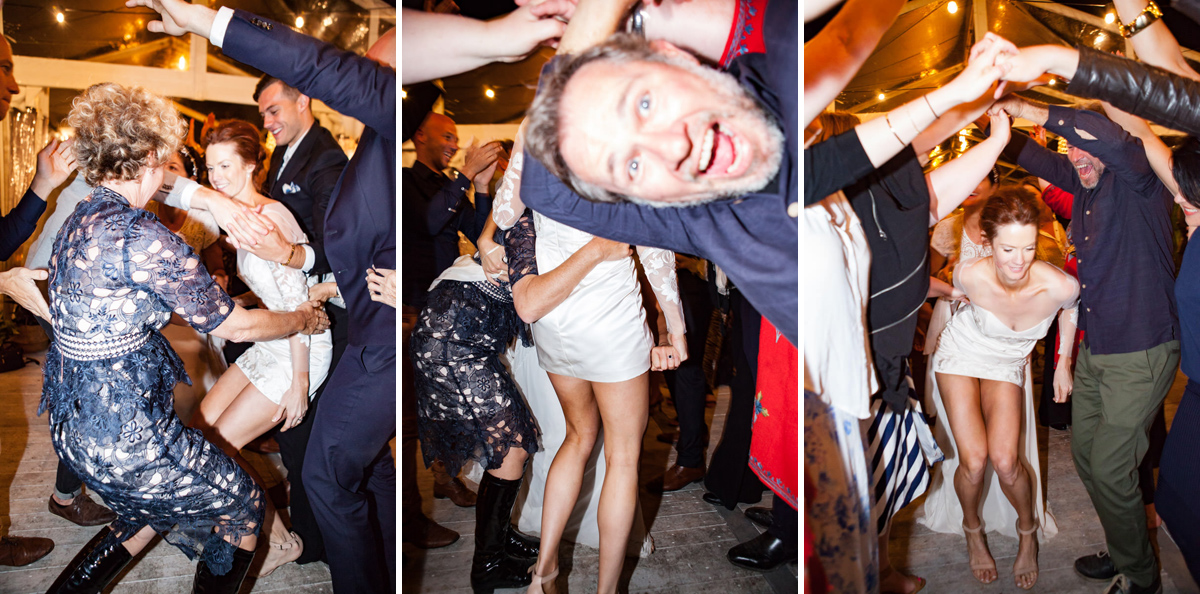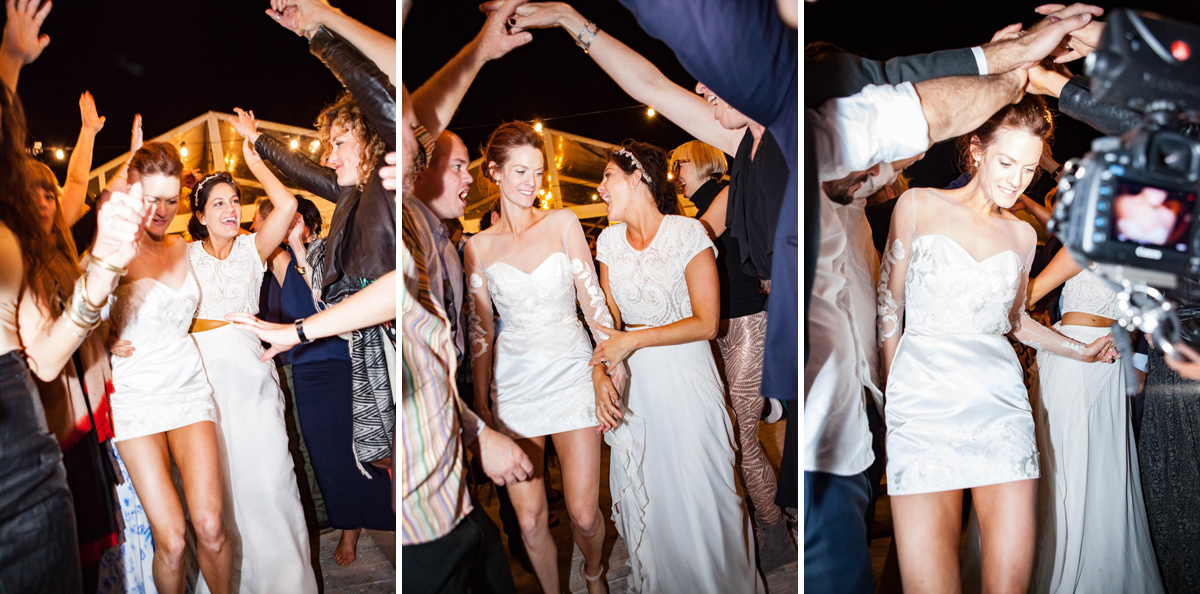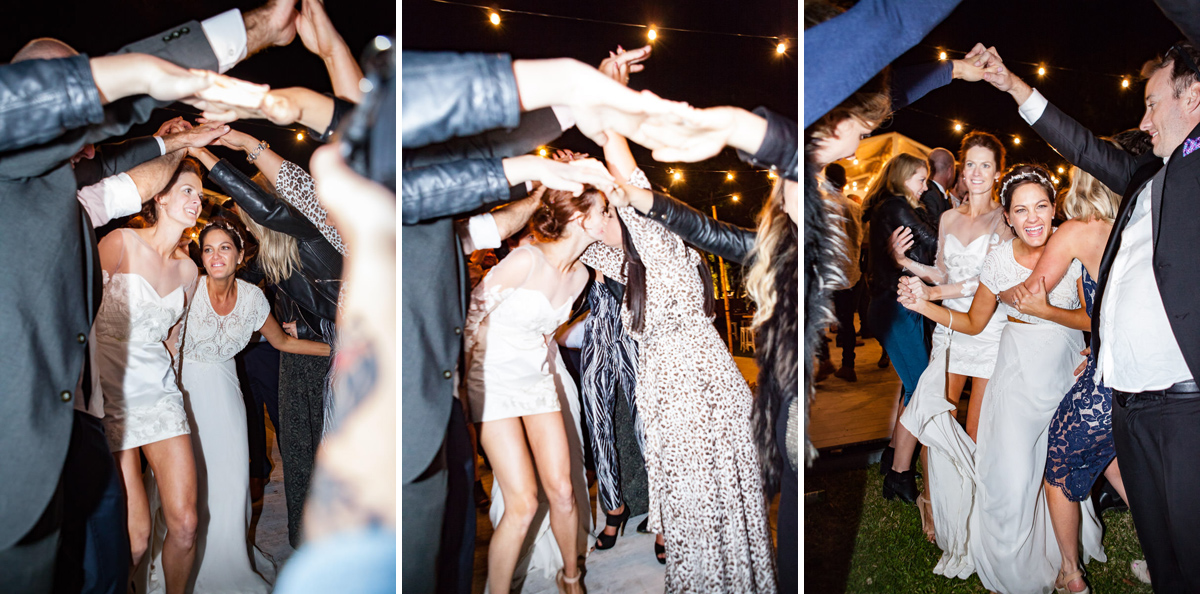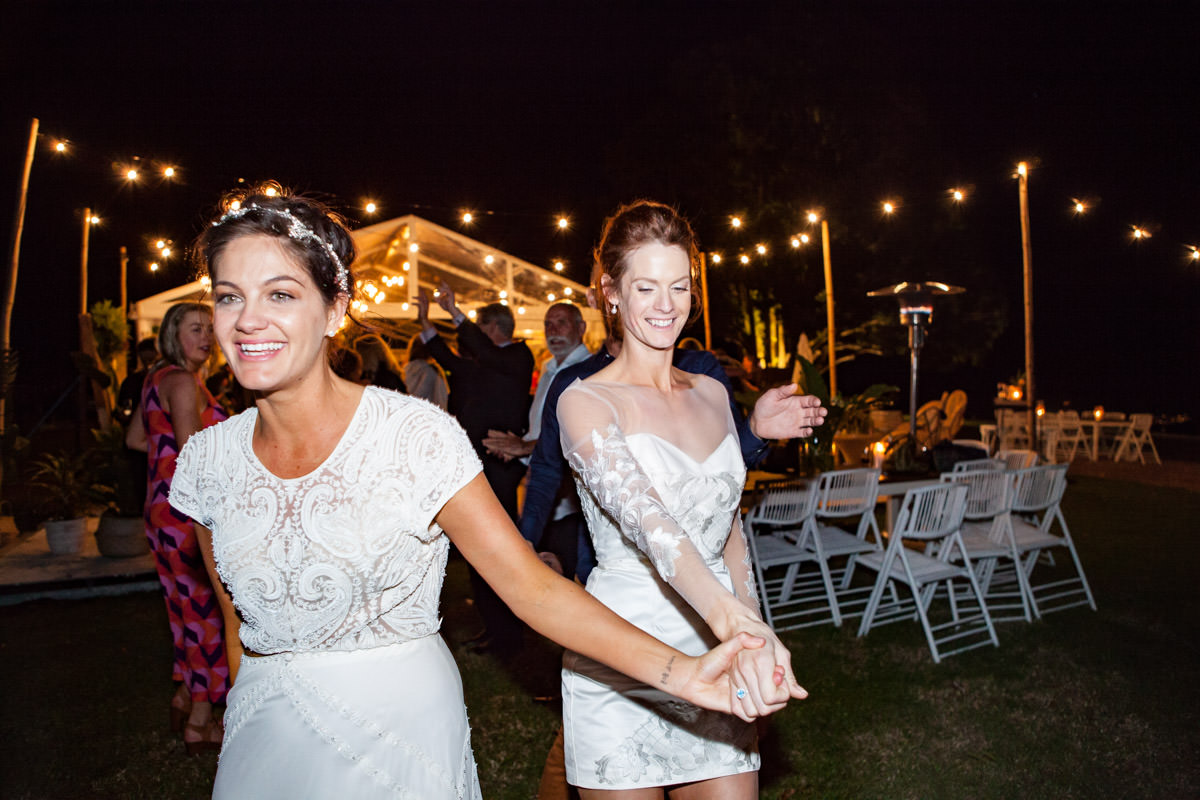 It was an absolutely amazing wedding for two very beautiful women. xx
For more photography click here to see my website, FaceBook, Instagram or Pinterest.