Sheena and I had been chatting via email about their wedding for a long time.  The plans for how it was going to happen changed a few times – Sheena and Chris are in Iowa, USA, so I was able to help out a lot with local knowledge.  They wanted to elope to Port Douglas because they love to travel and love the beach.  They wanted a very simple ceremony – Sheena just wanted to get married with her feet in the sand – but so long as she was marrying Chris, where, or how didn't matter too much.  They are also adventure lovers so we were looking at a lot of options – a helicopter to a sand cay, a boat to an island, but for one reason or another the plans fell through.
The boat/snorkelling/island plan had to be cancelled due to reasons out of anyone's control the day before the wedding.  Sheena and Chris took it all in their stride and the plans were changed again last minute.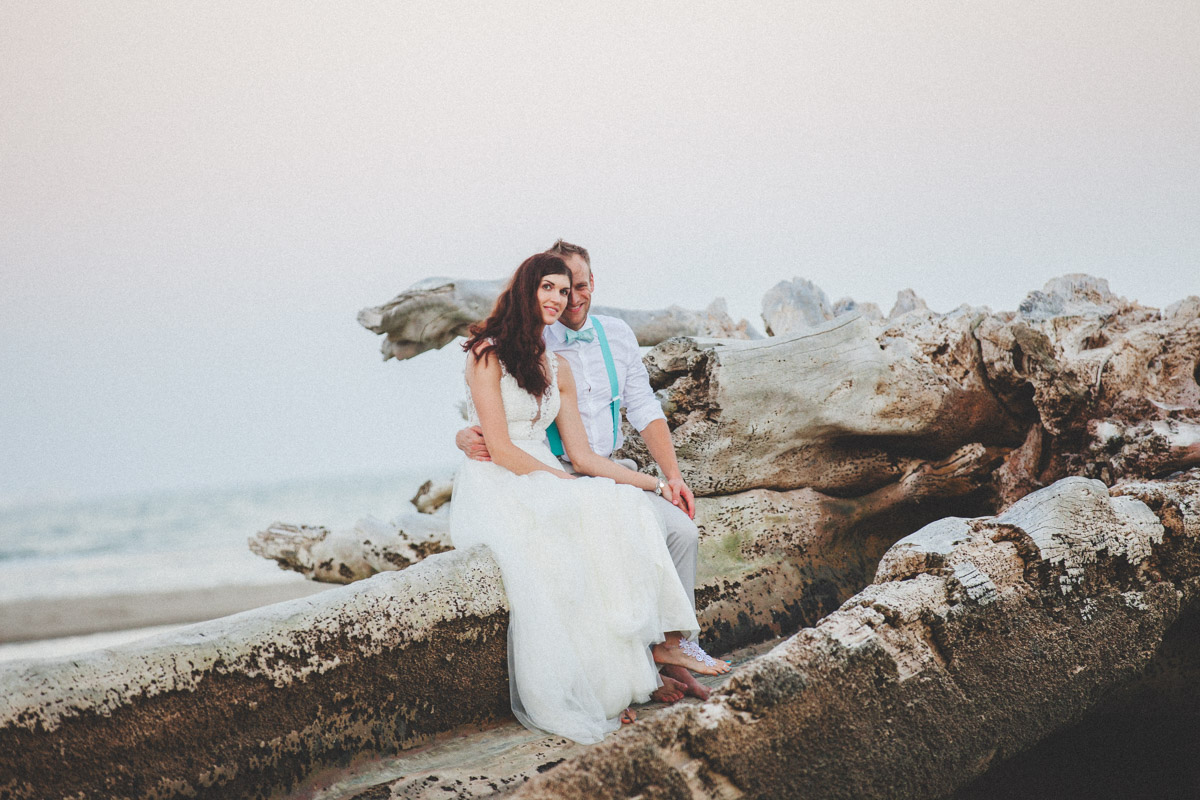 Sheena was still married with her toes in the sand, but it was the sand of the stunning Mossman river, in the rainforest.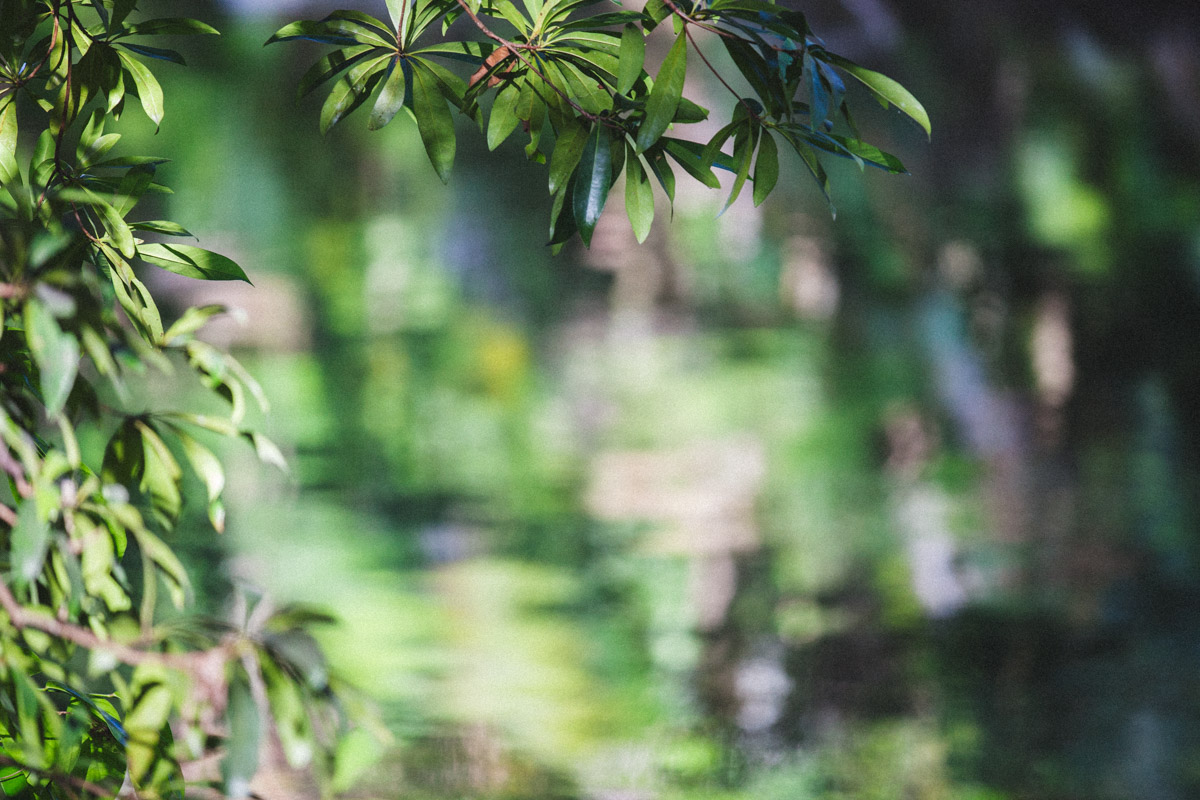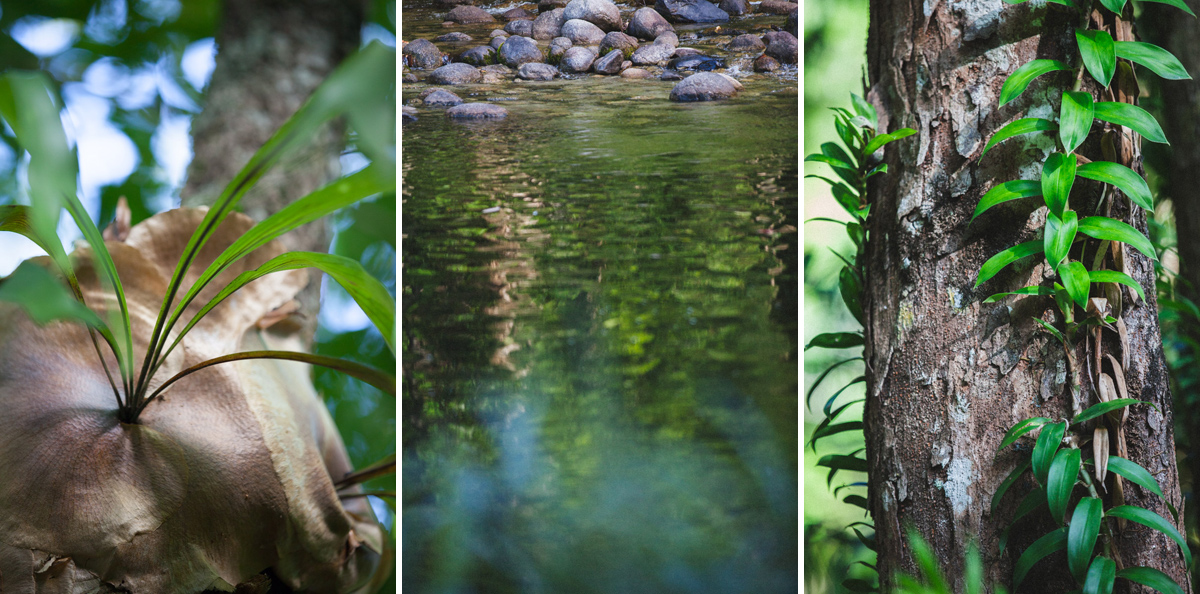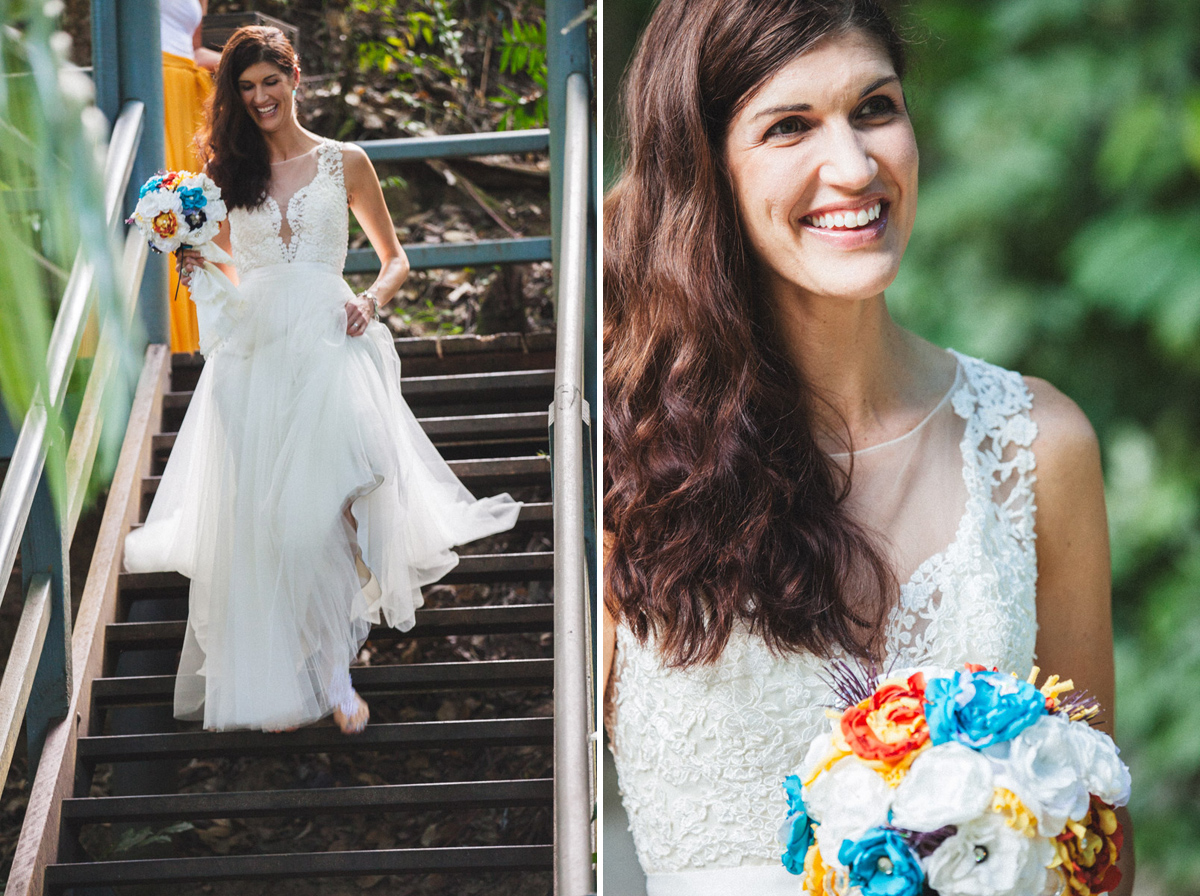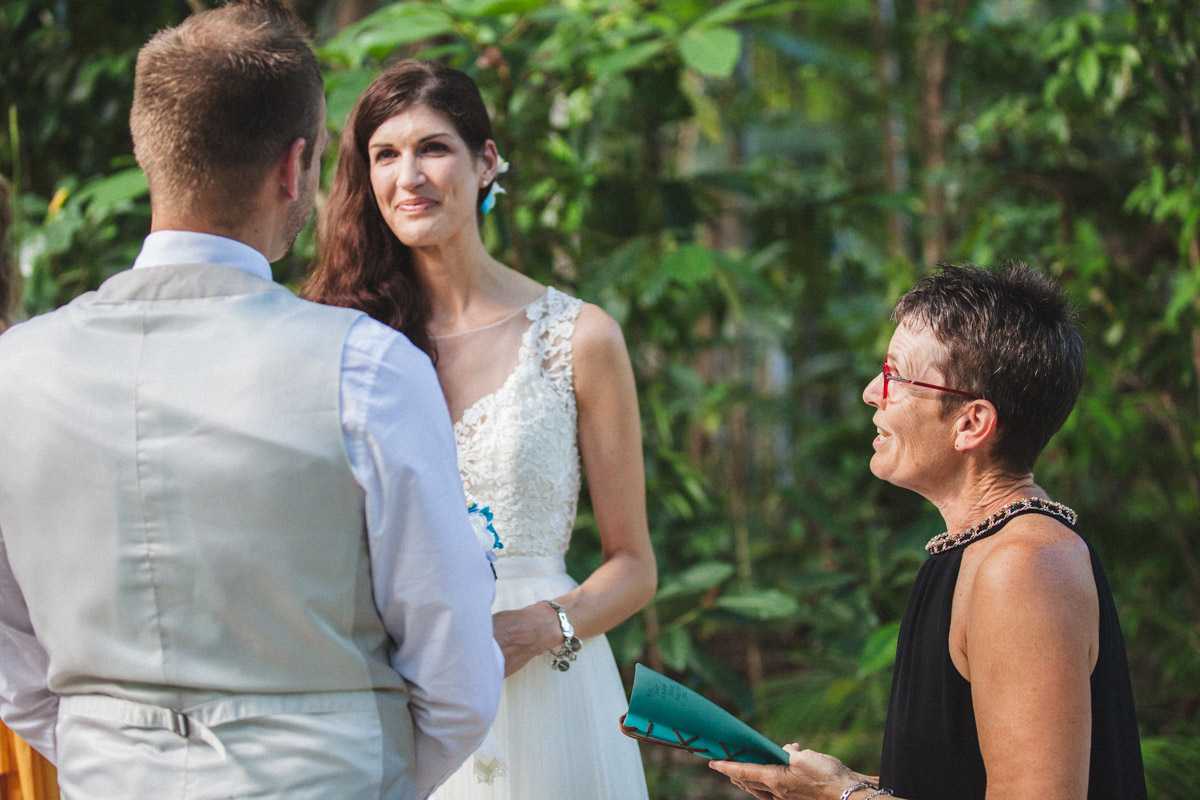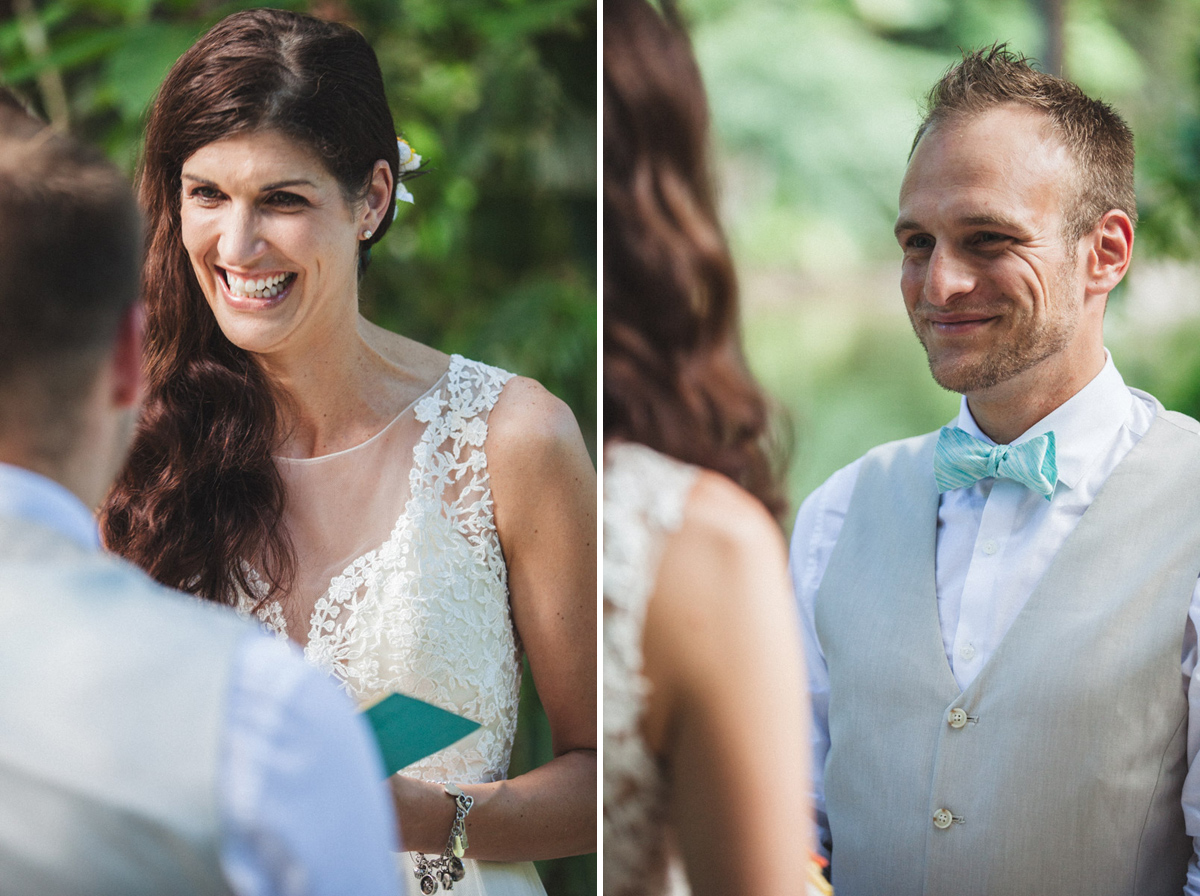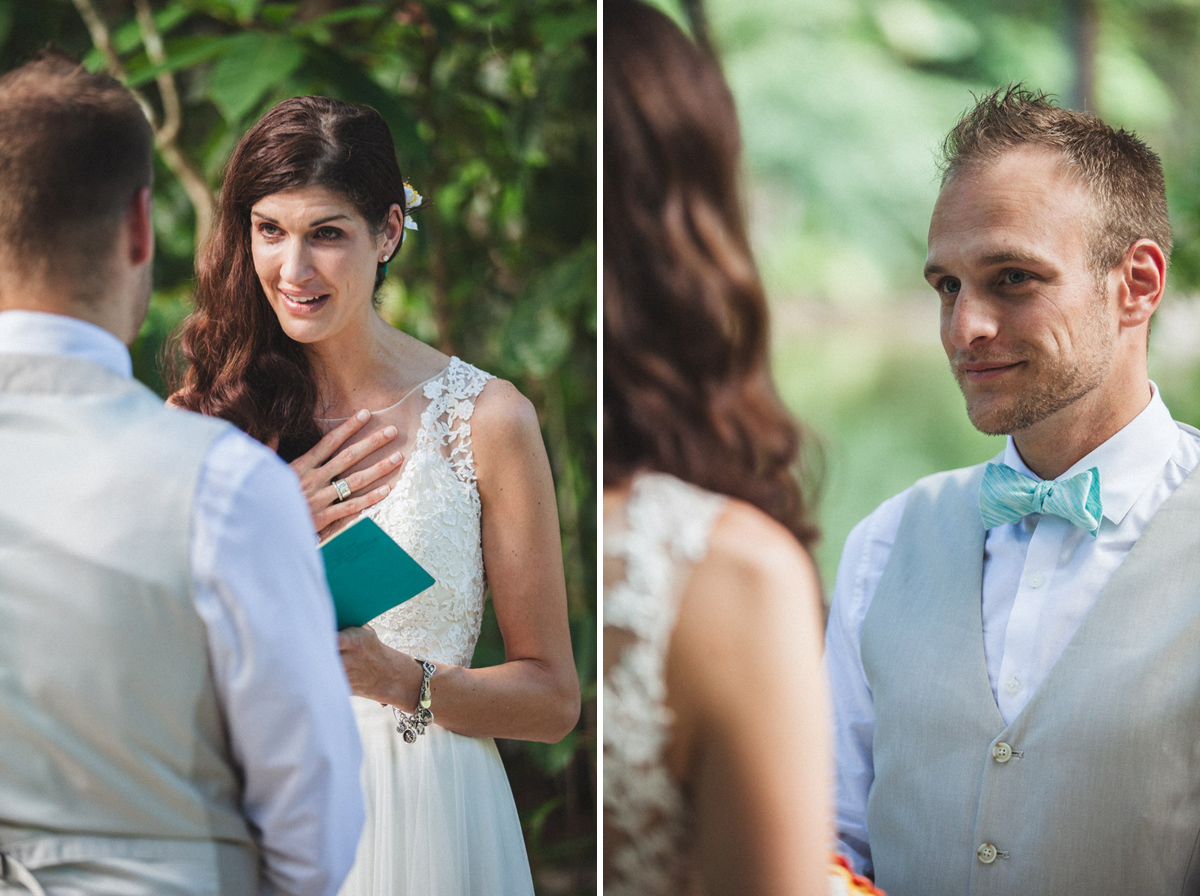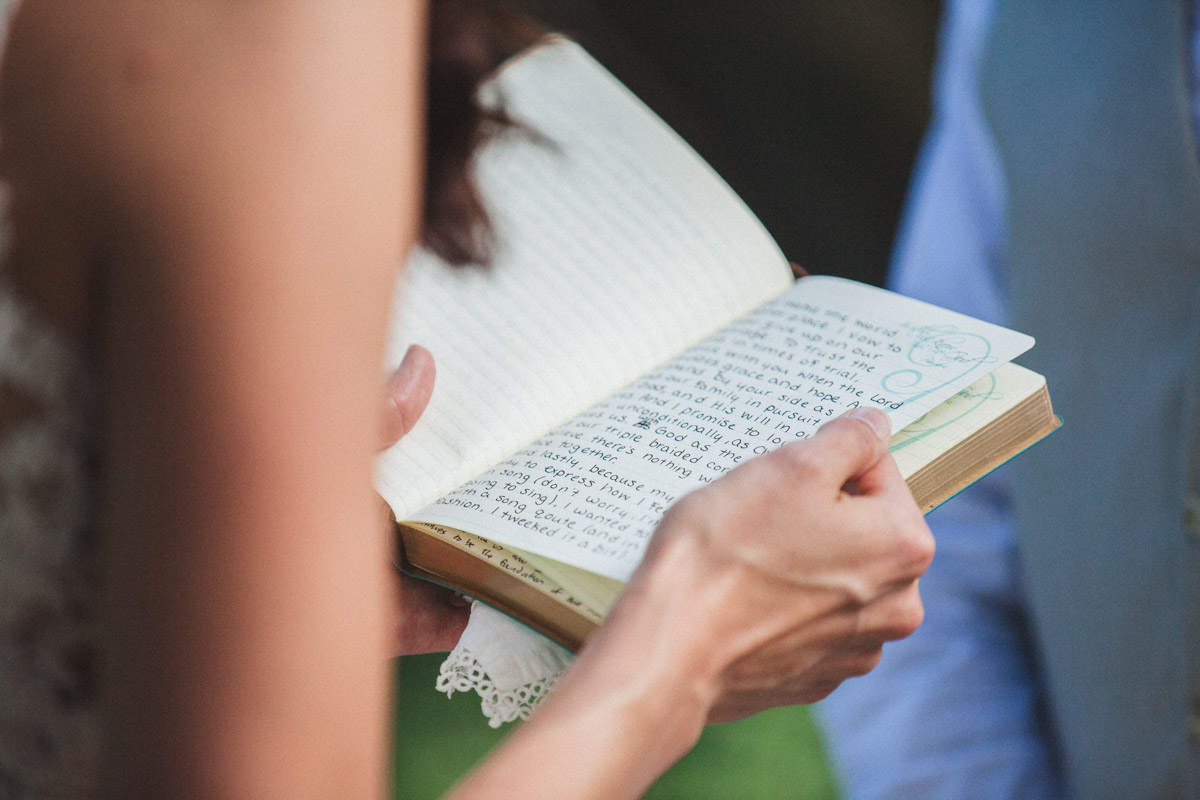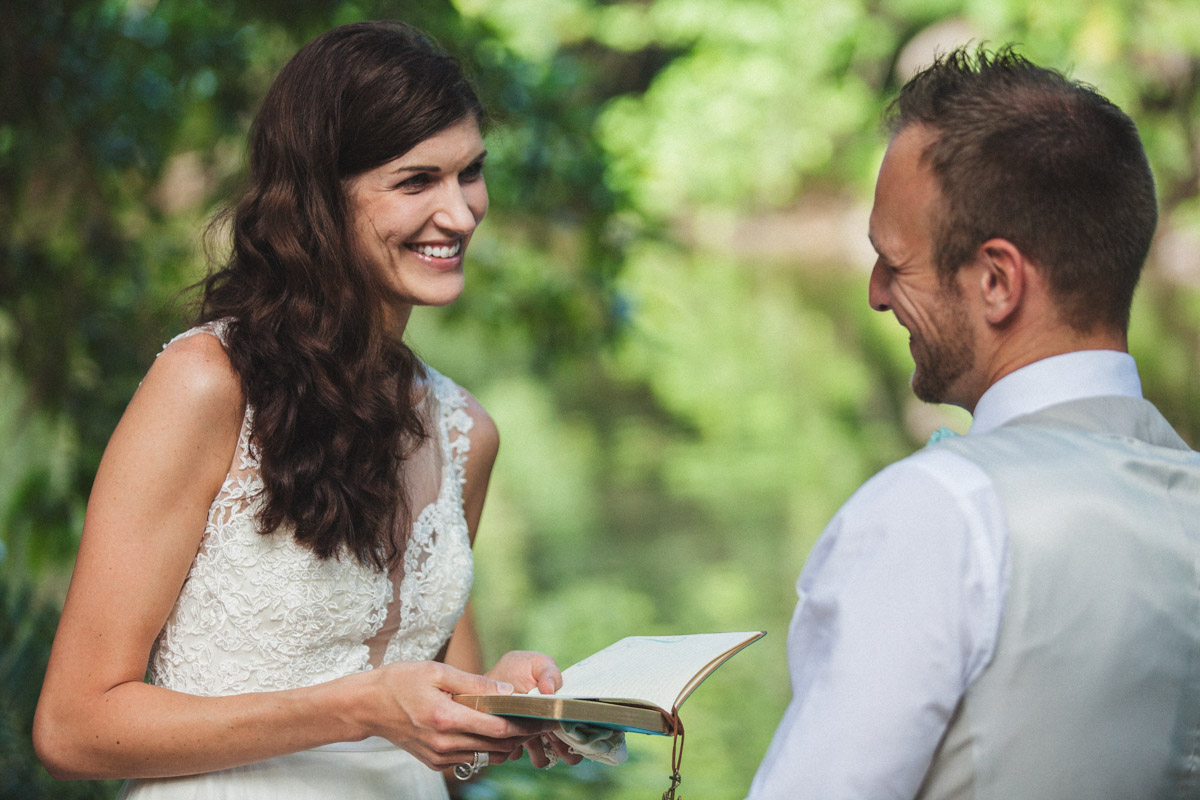 It was a very intimate wedding ceremony, with Chris' Mum (Mom) as the celebrant.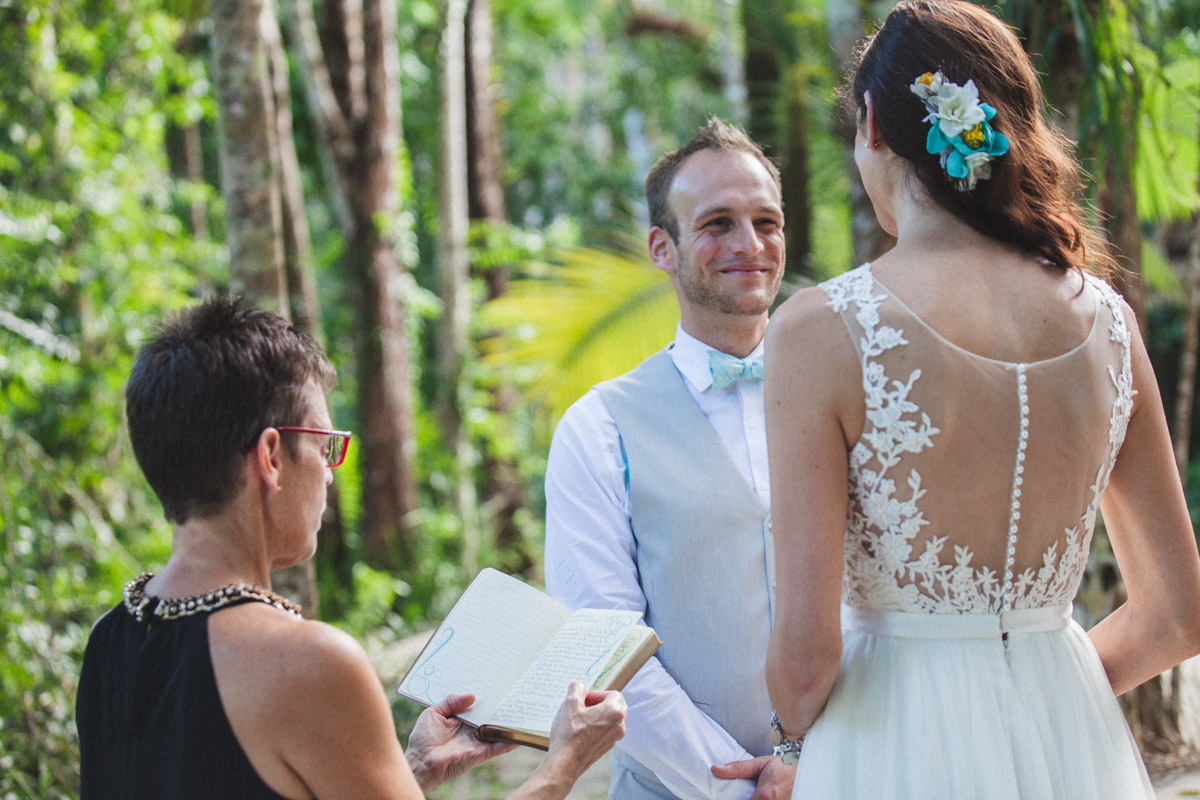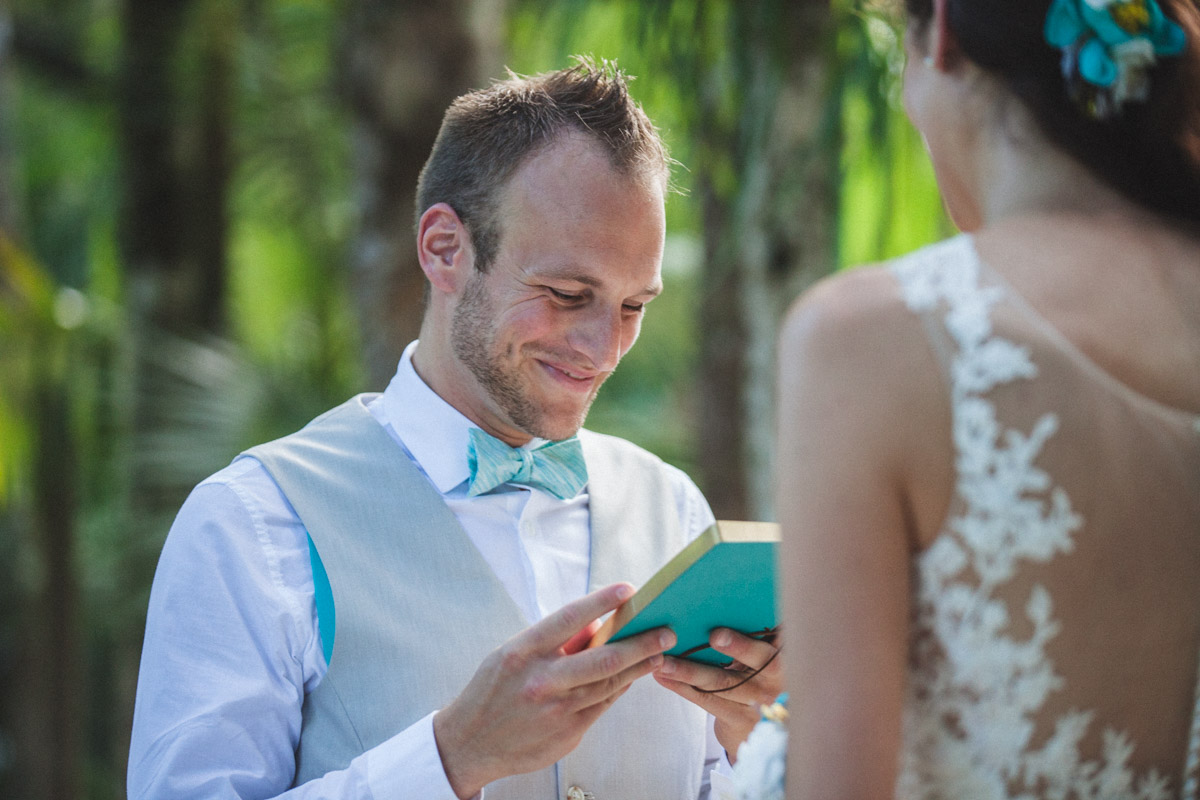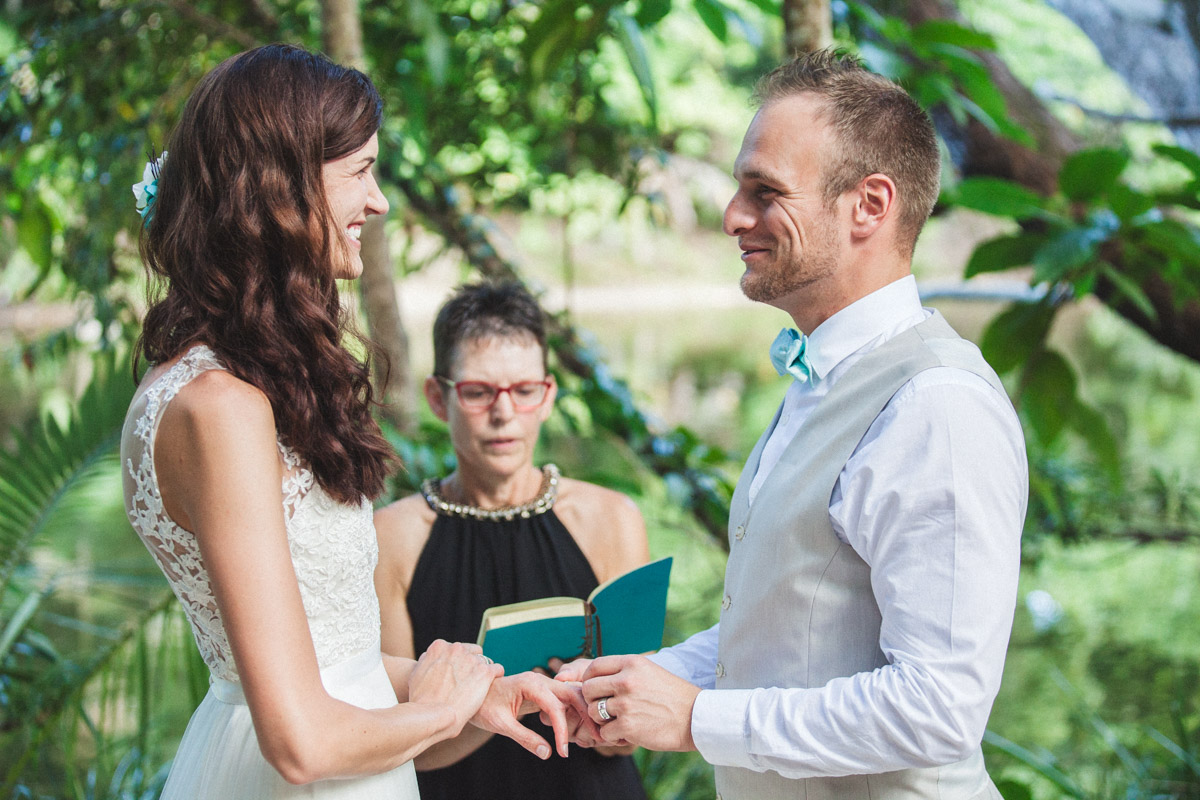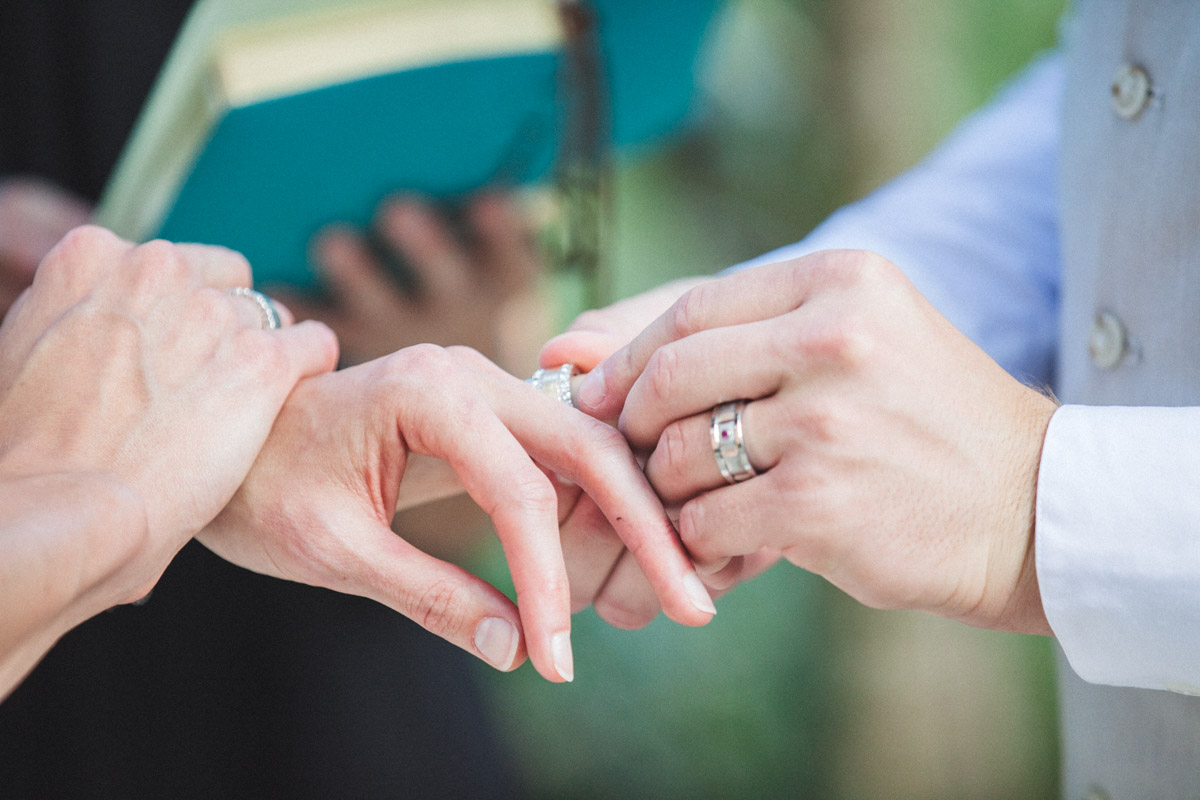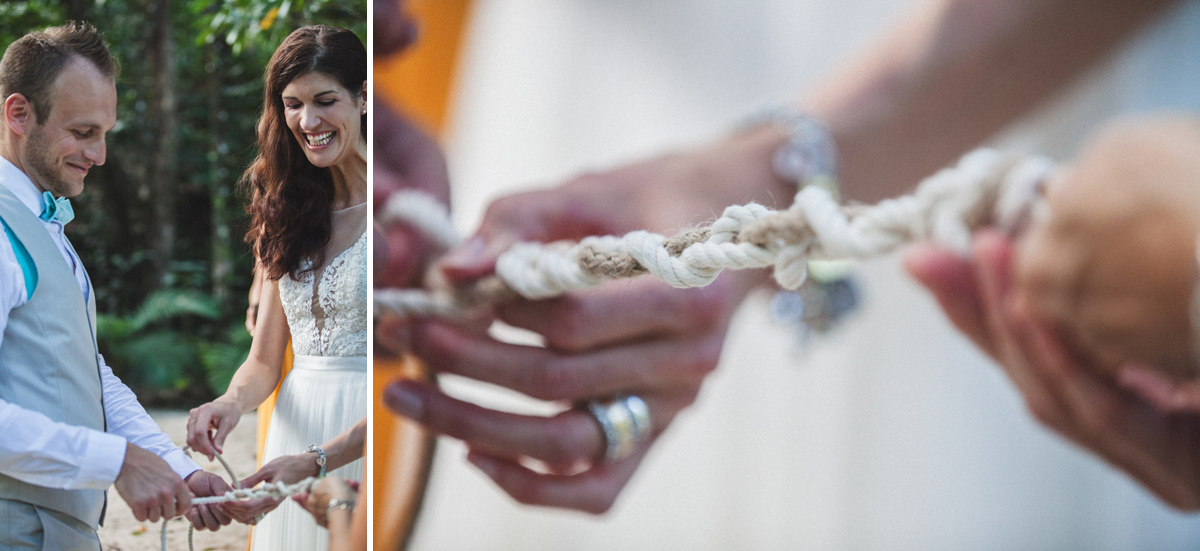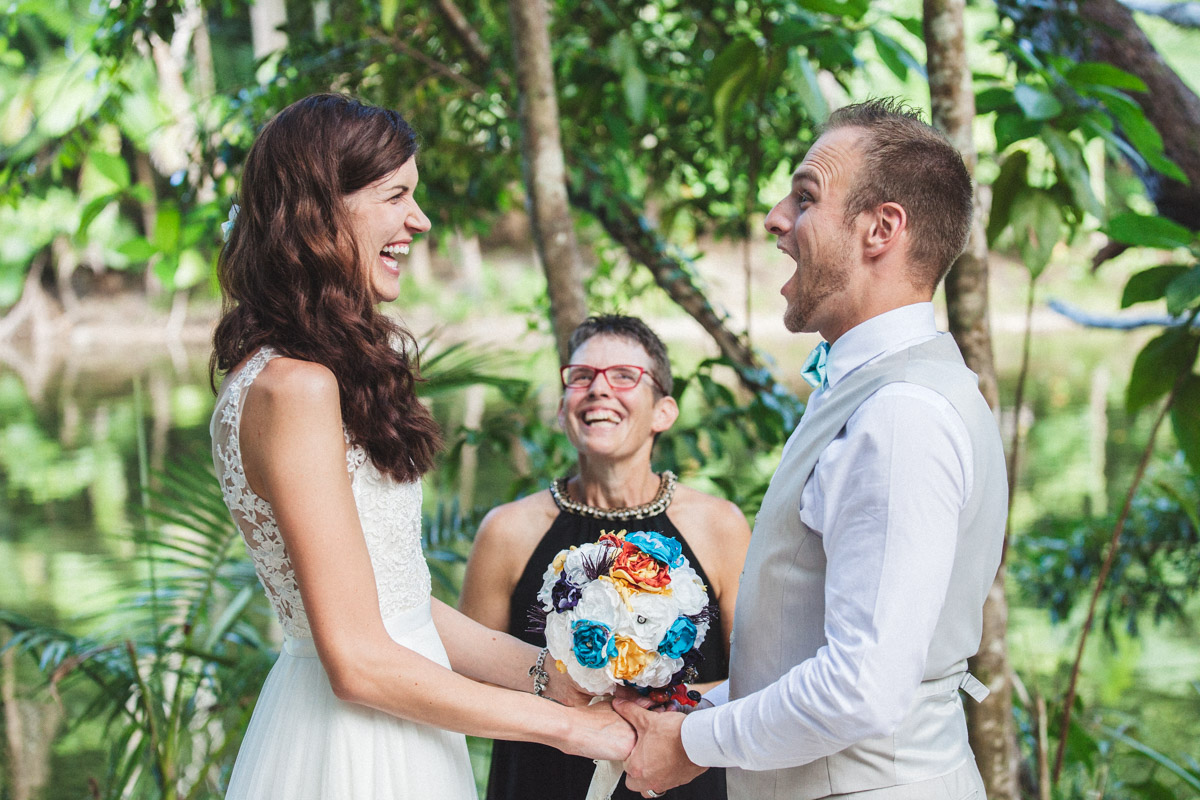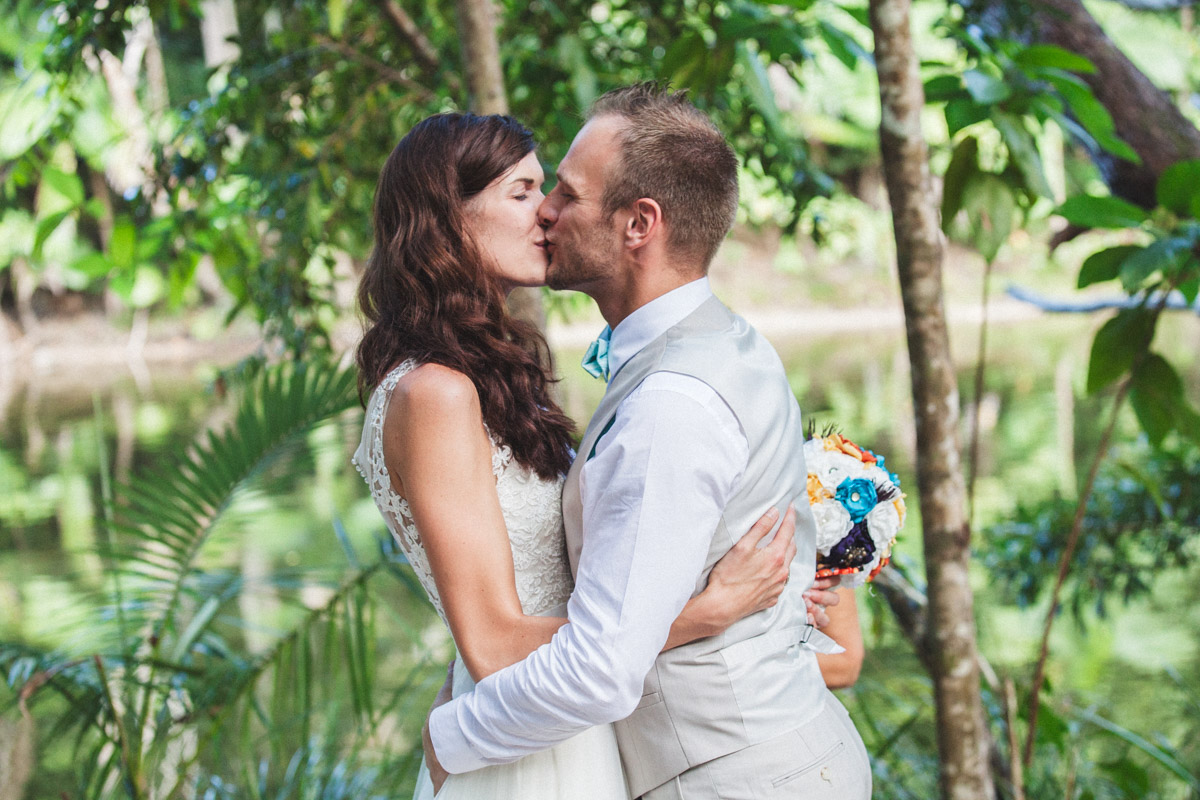 Afterwards, Chris collected some sand from the spot they were married.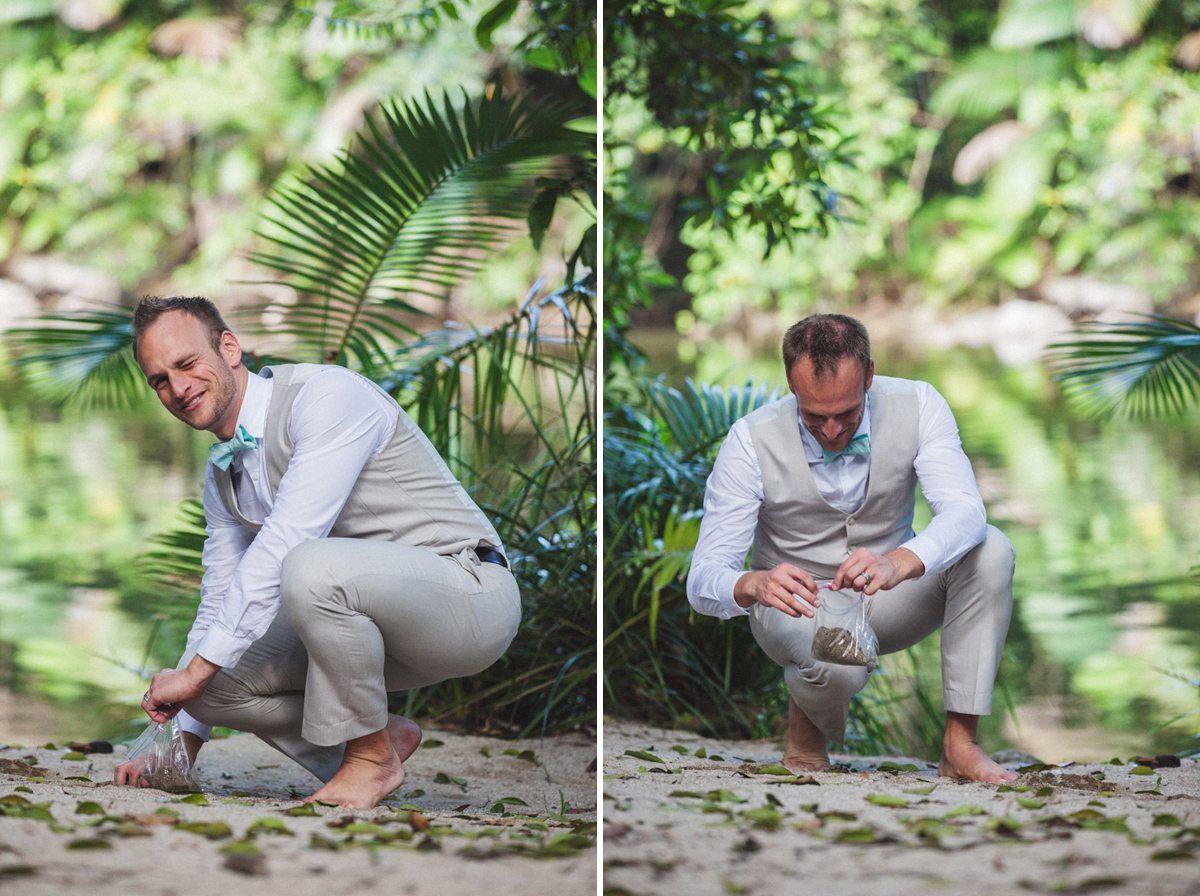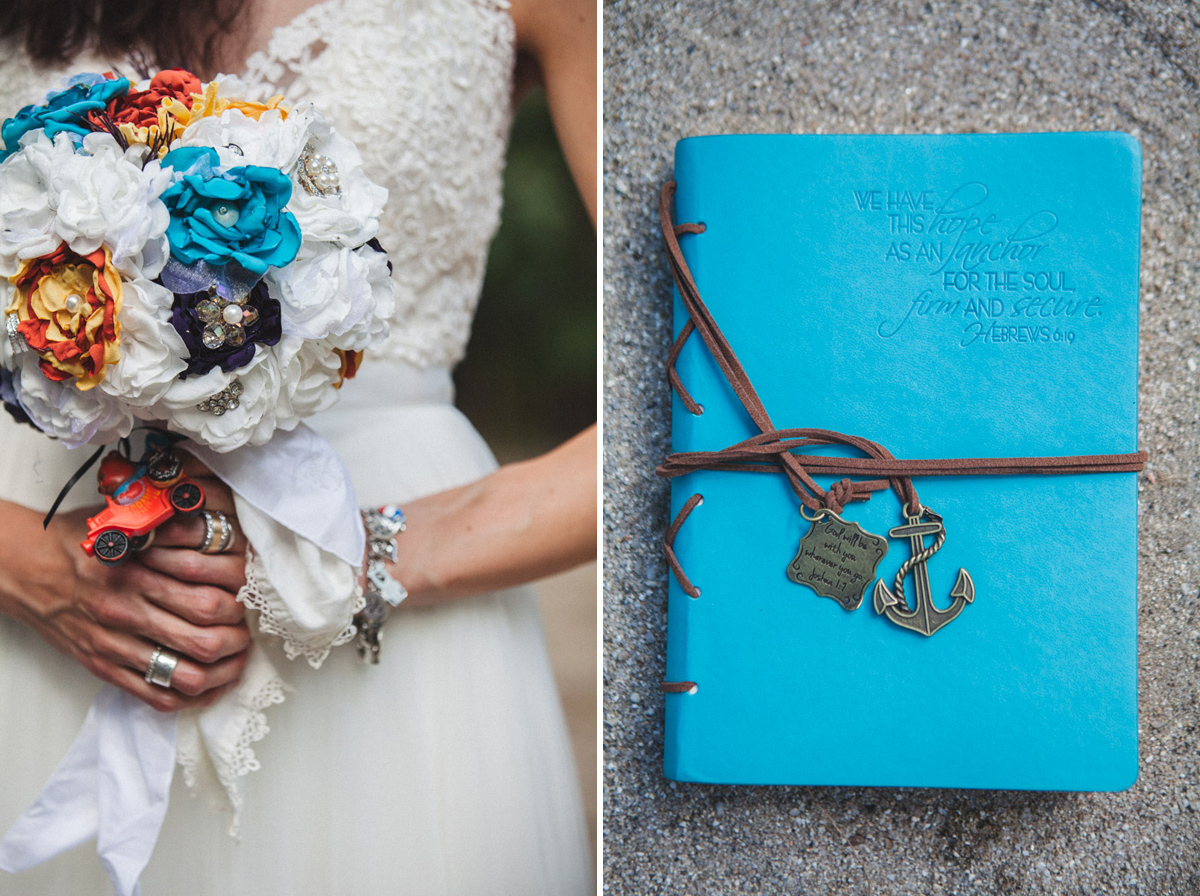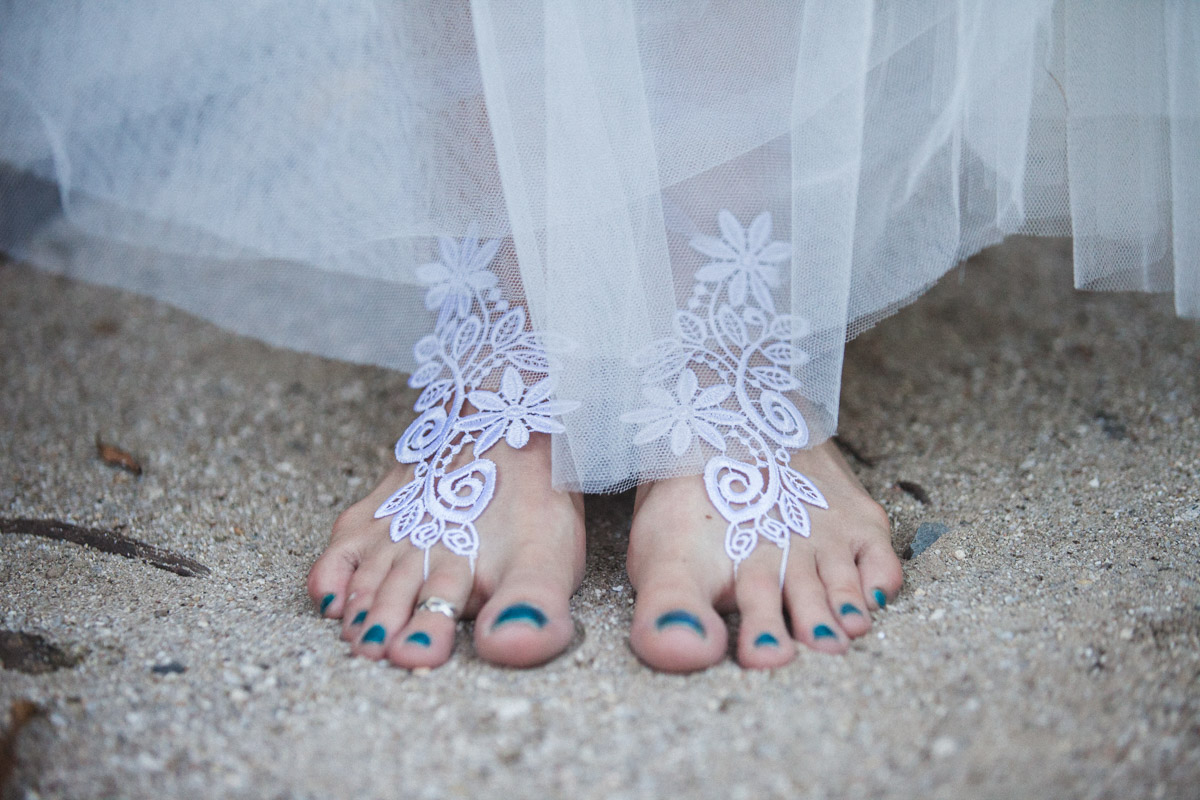 We wandered up the river a little way for a few bride and groom portraits in the rainforest.  Sheena and Chris are so happy and relaxed with each other – it was a delight to photograph their wedding.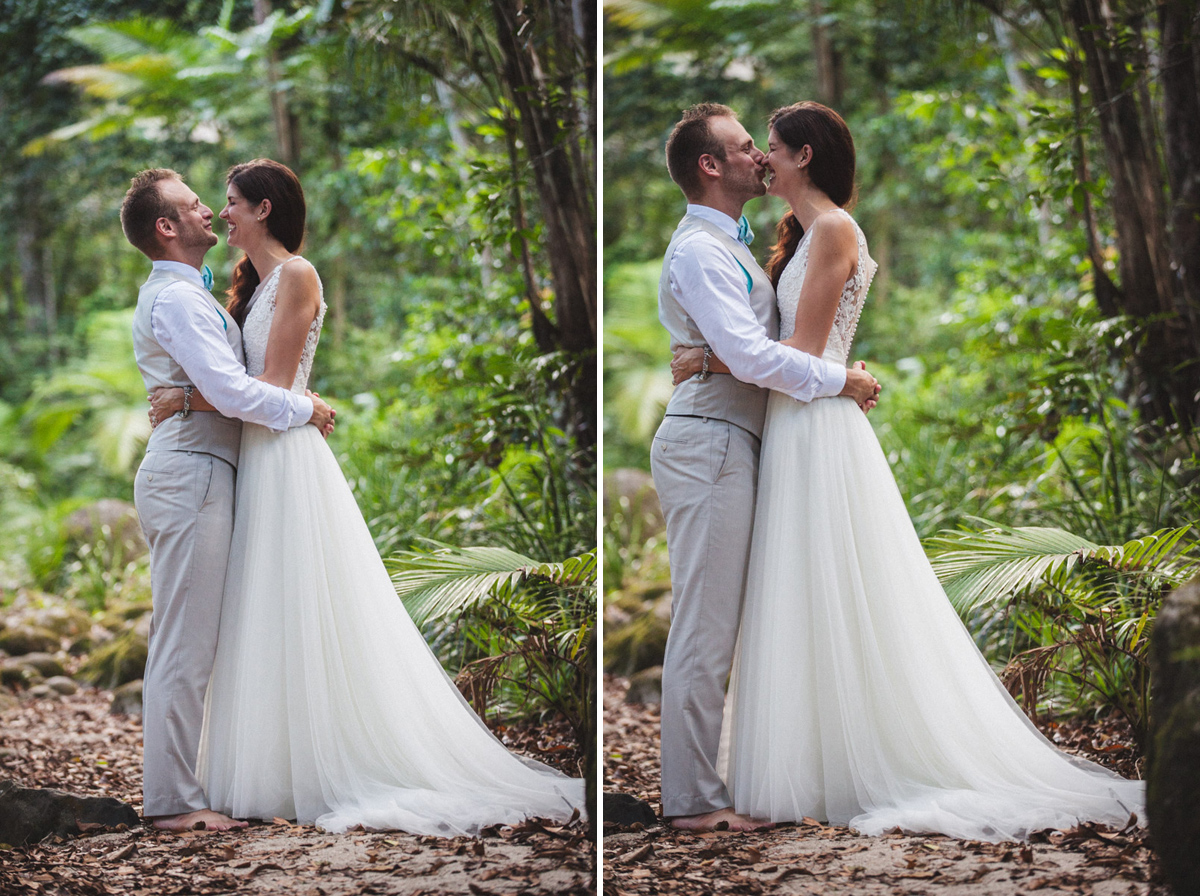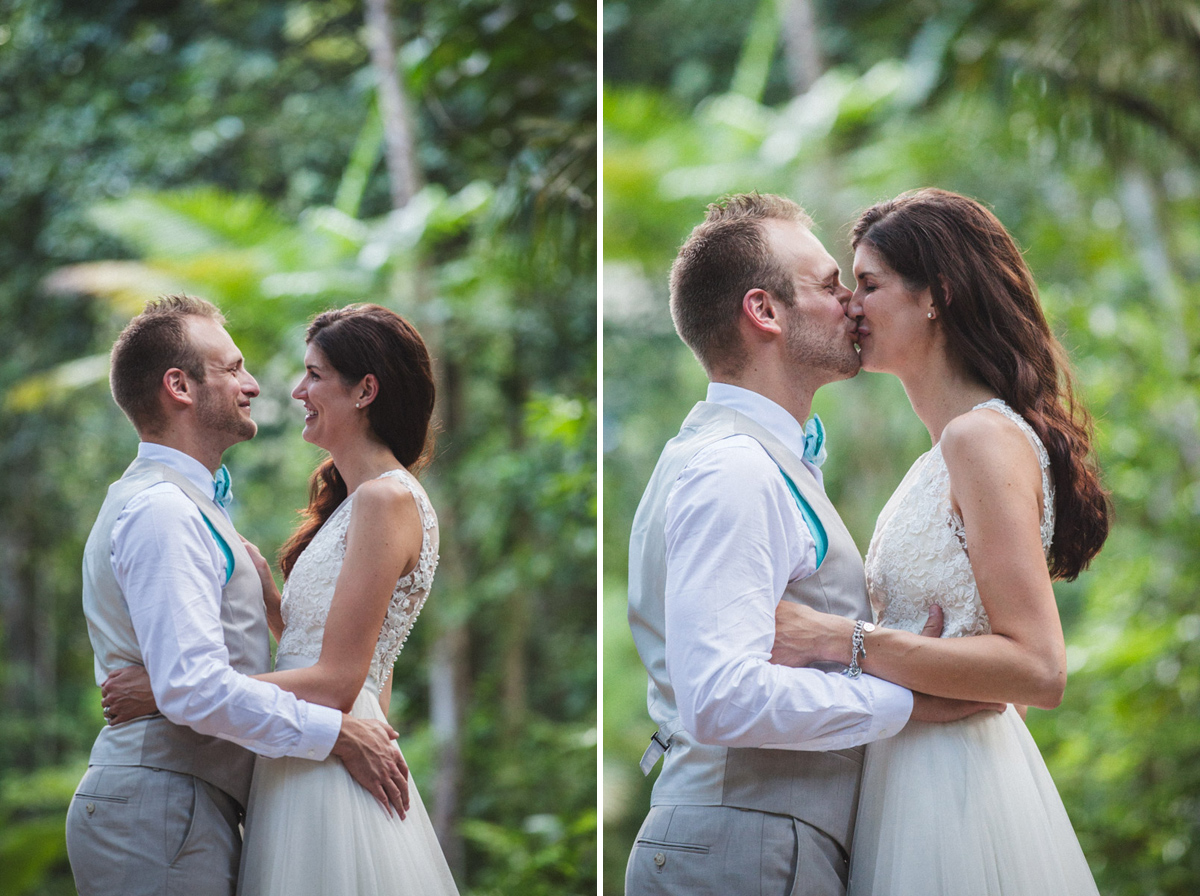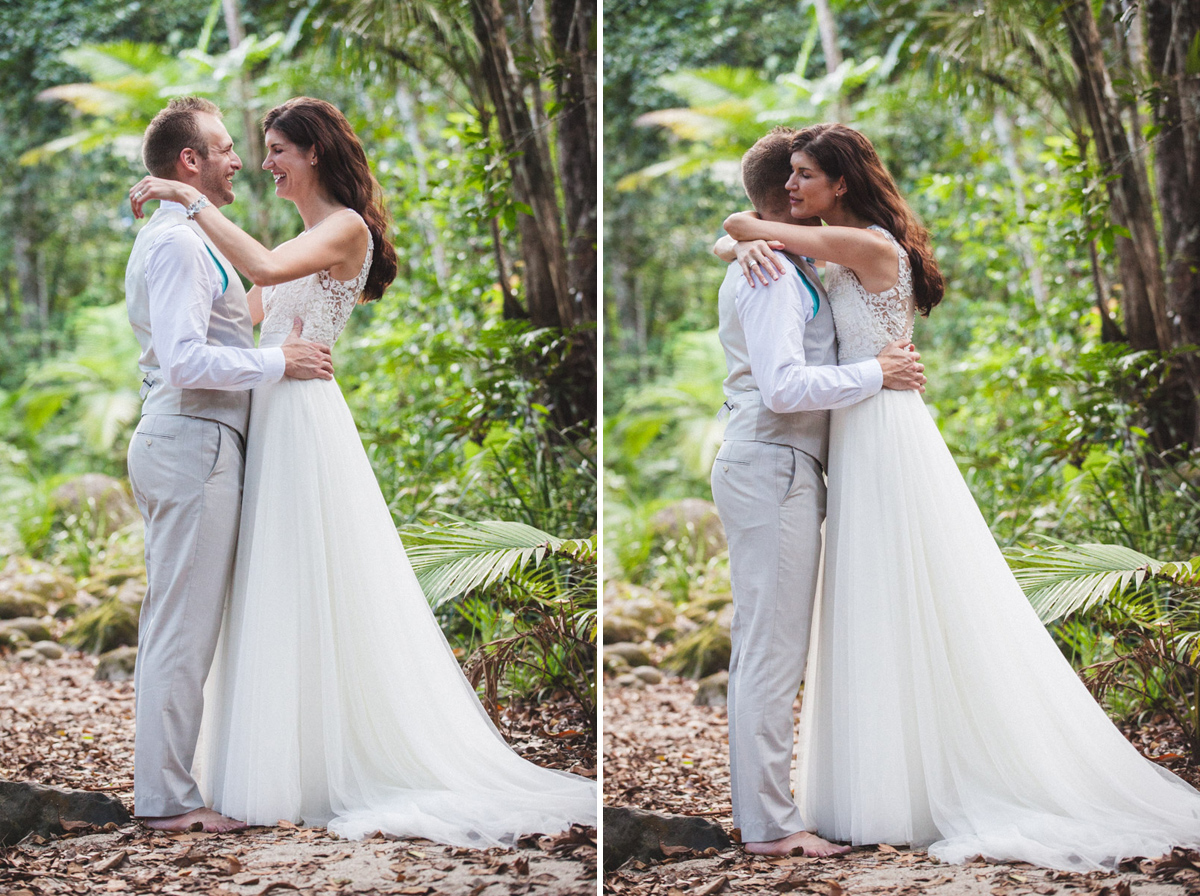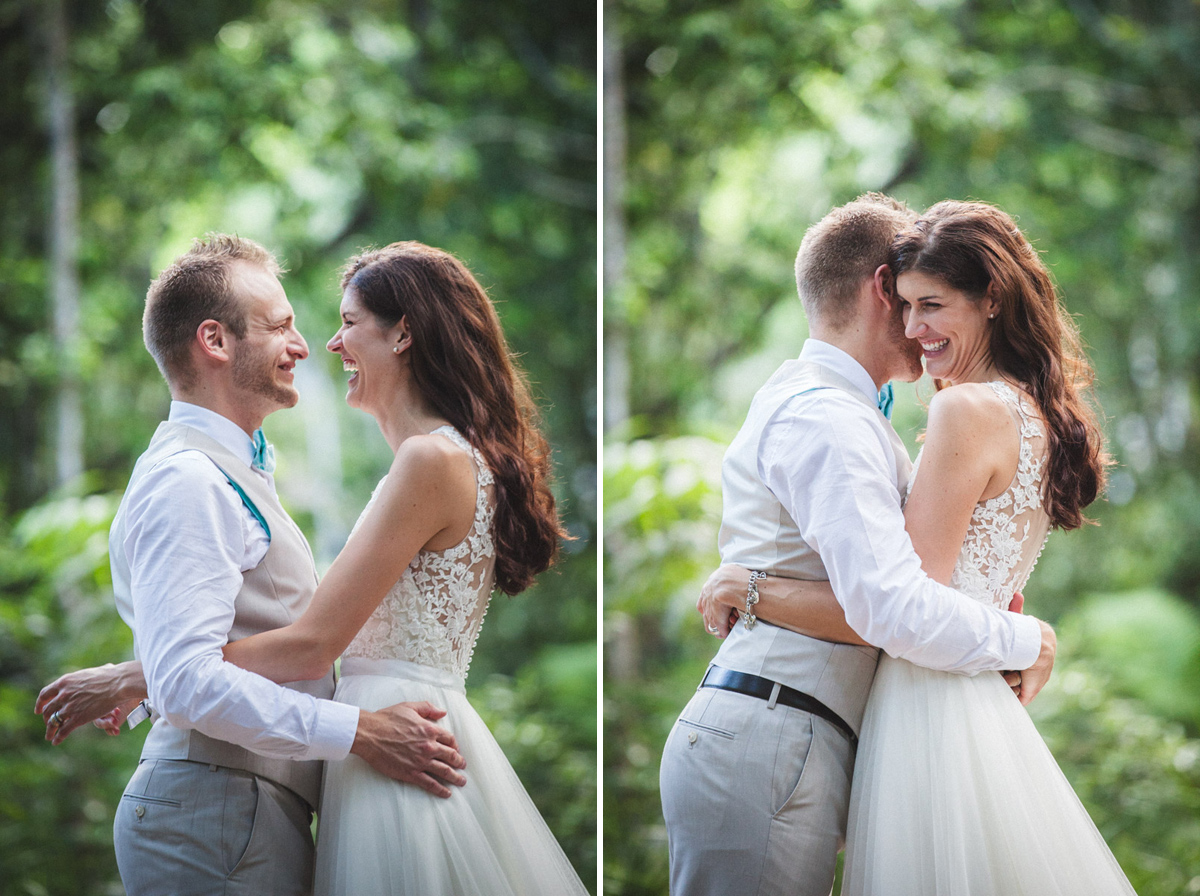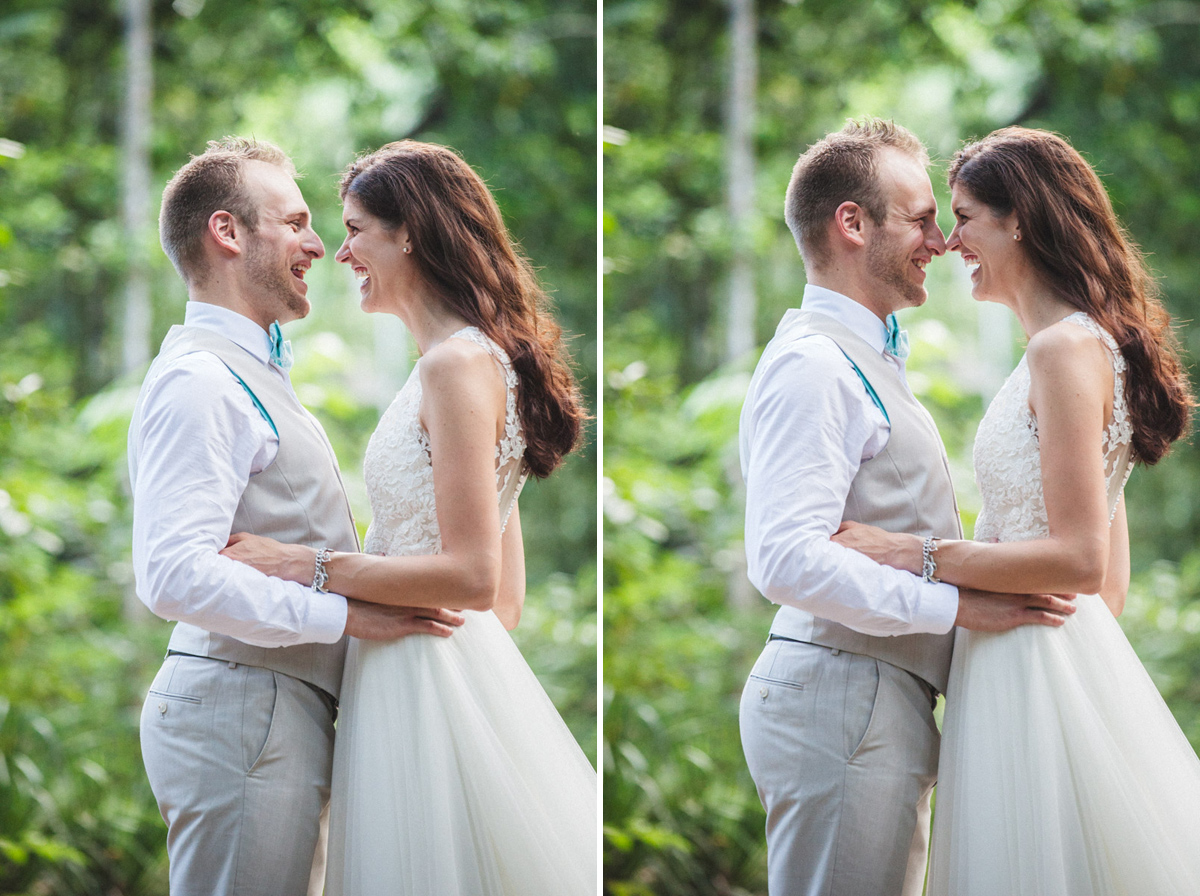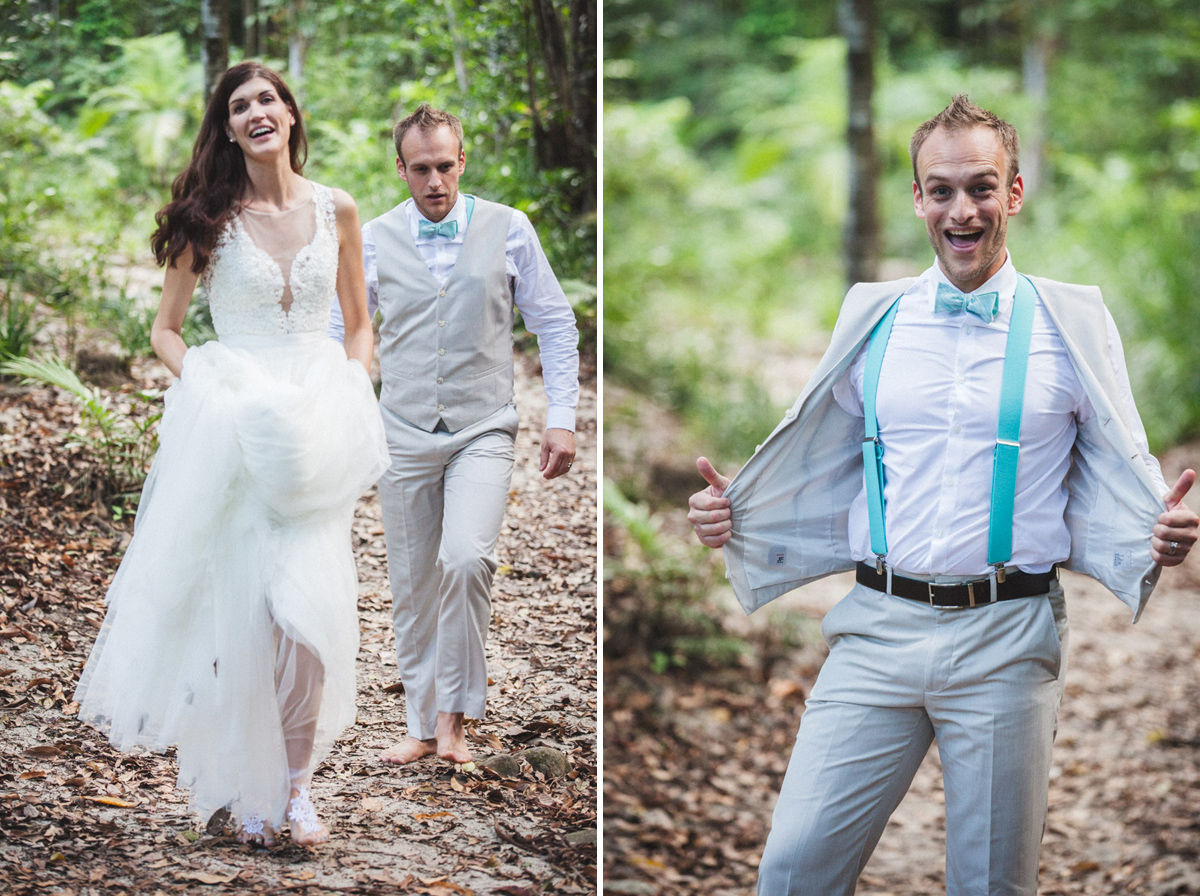 Then we headed over to the beach just on dusk…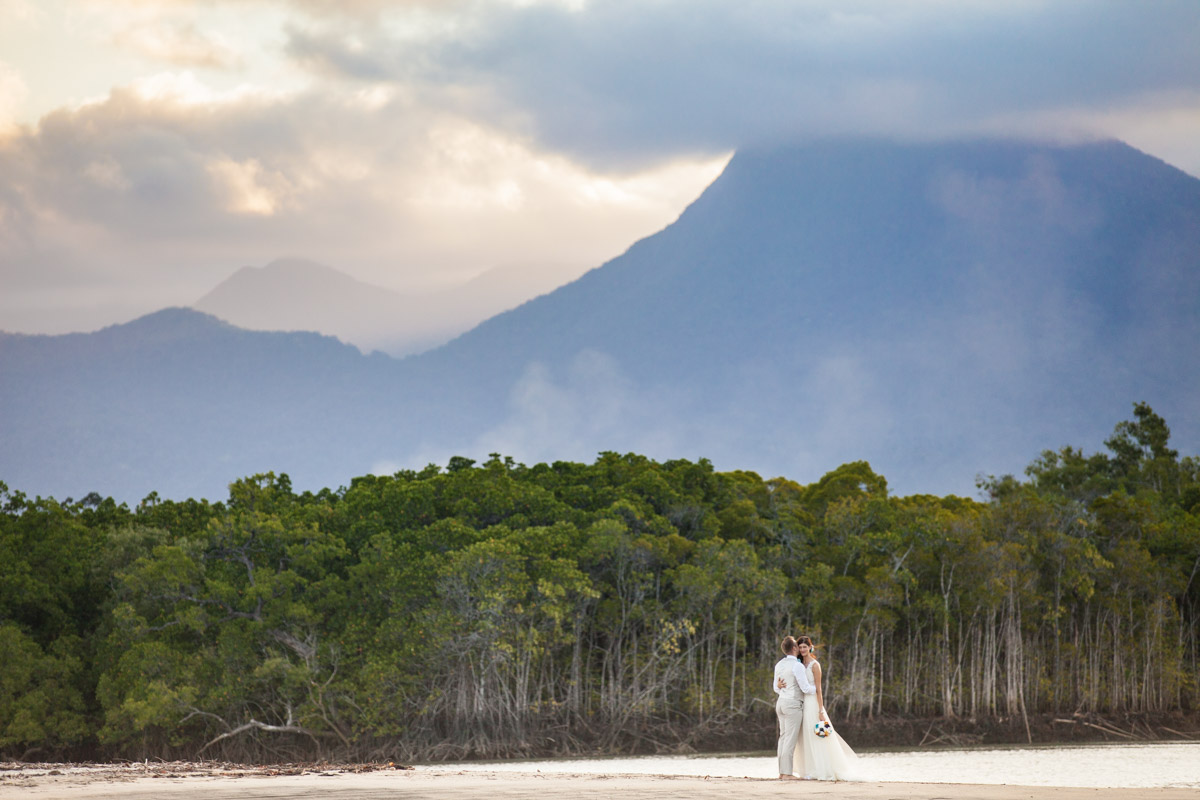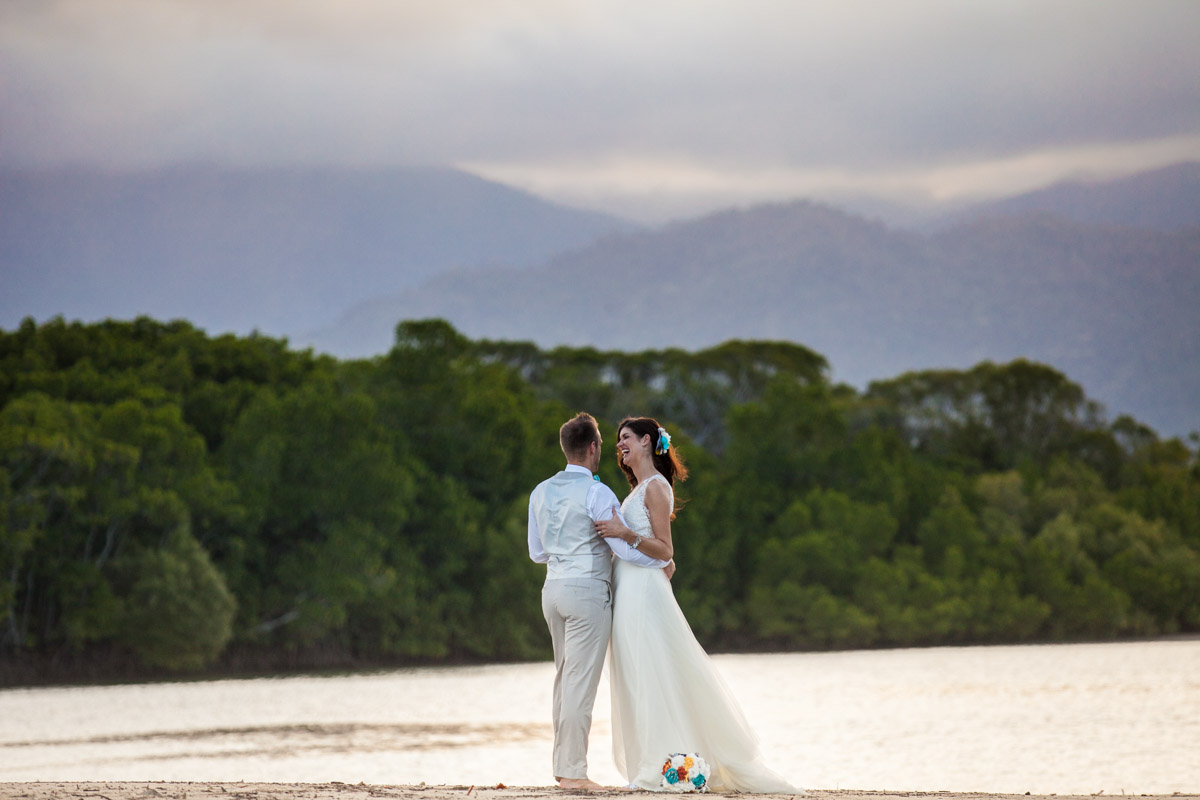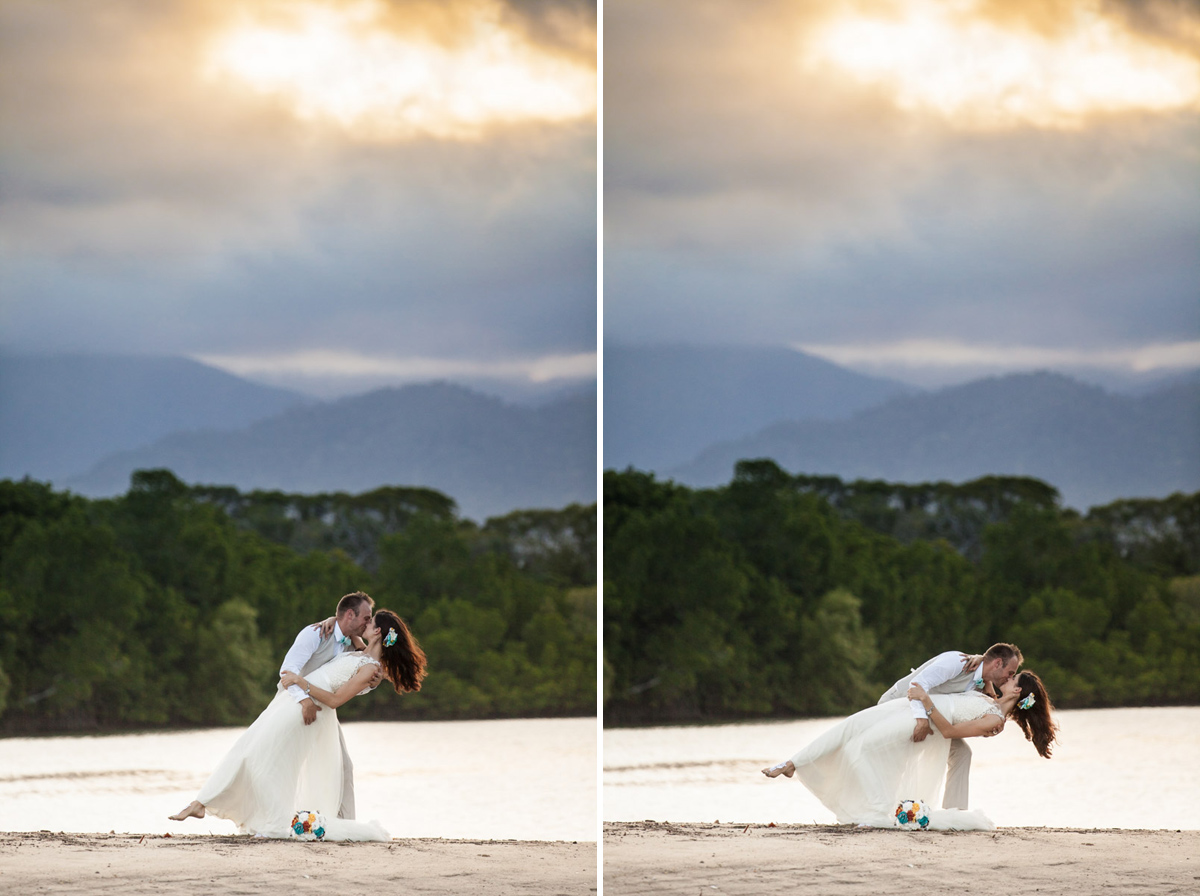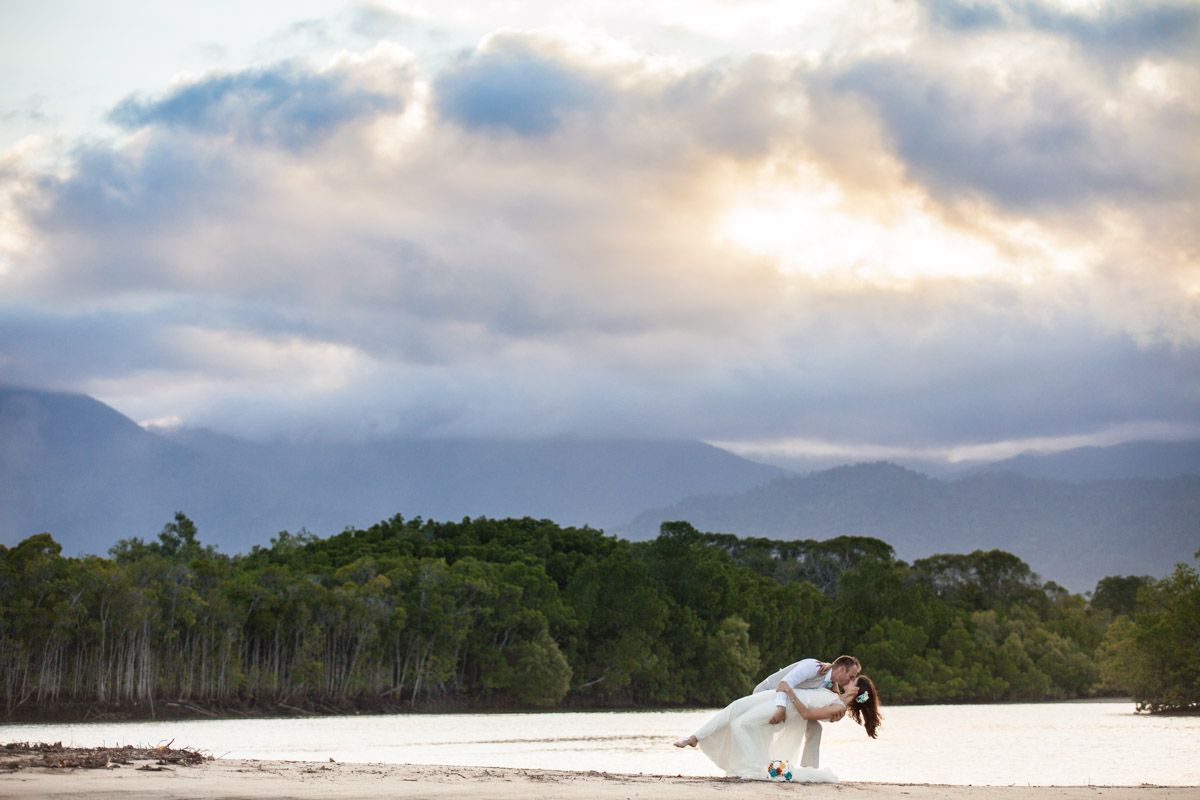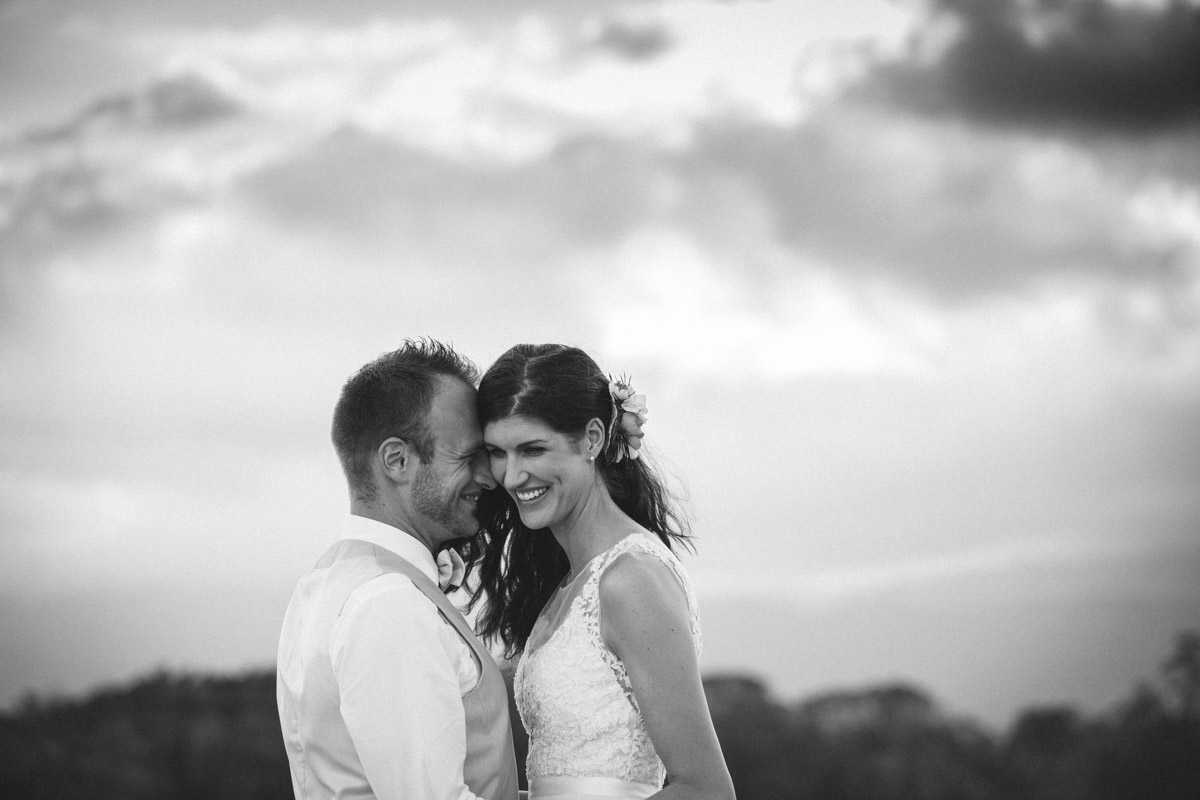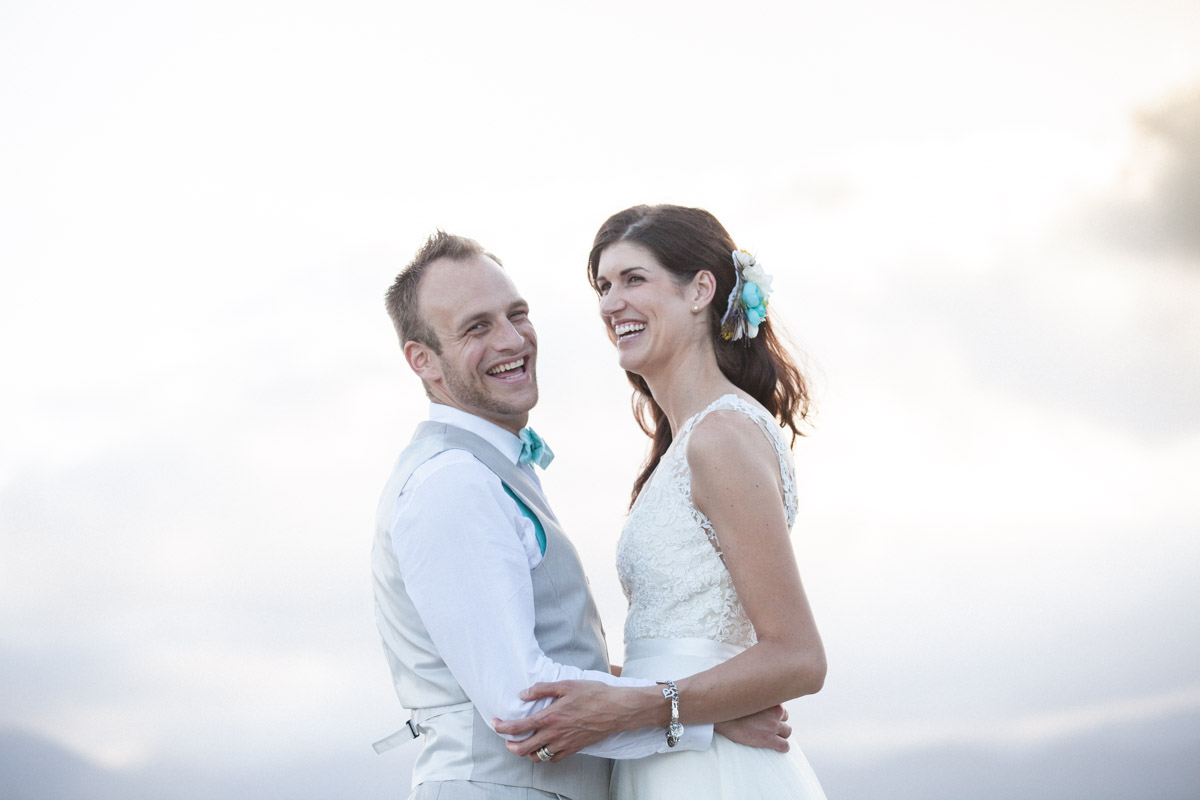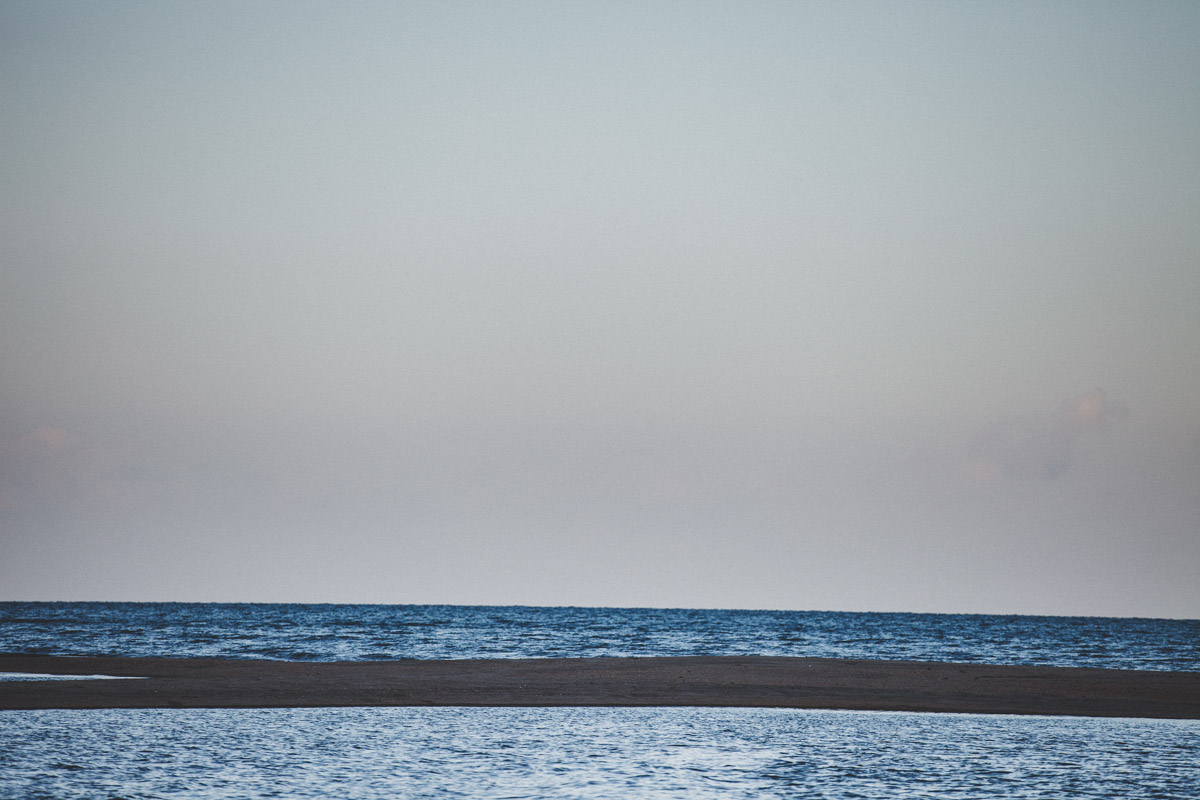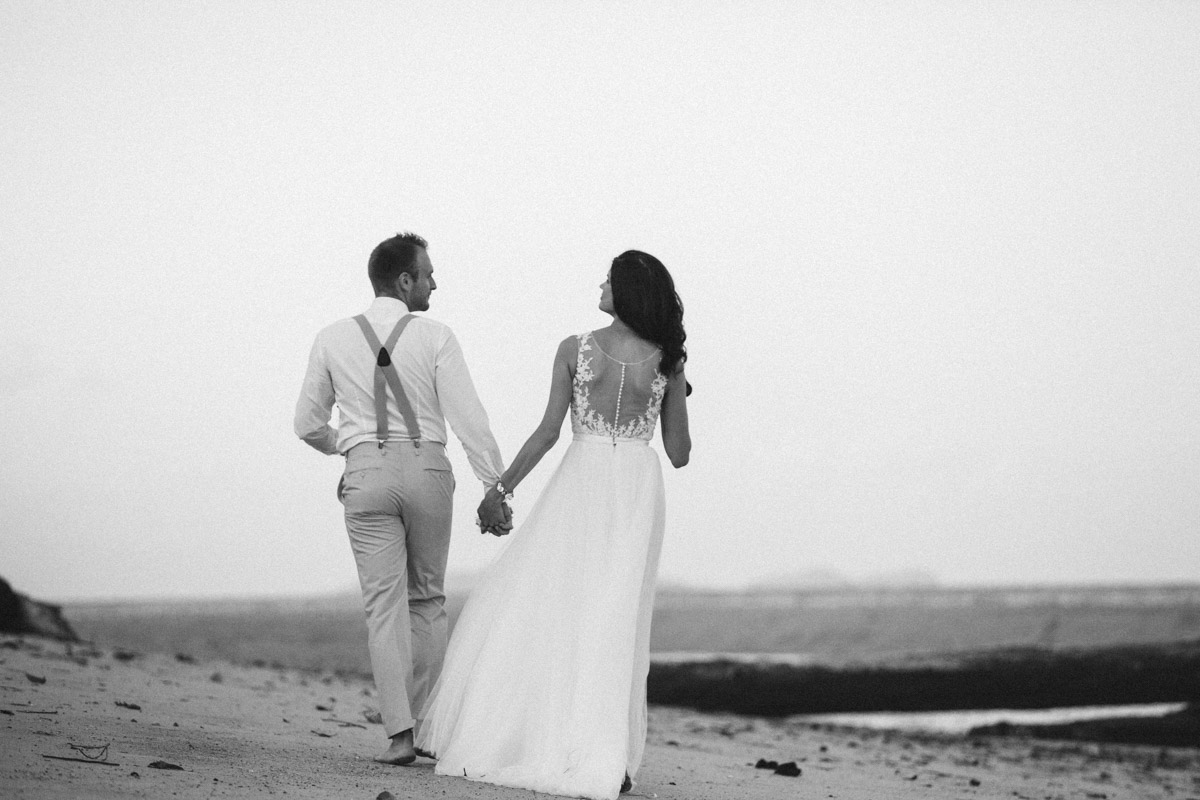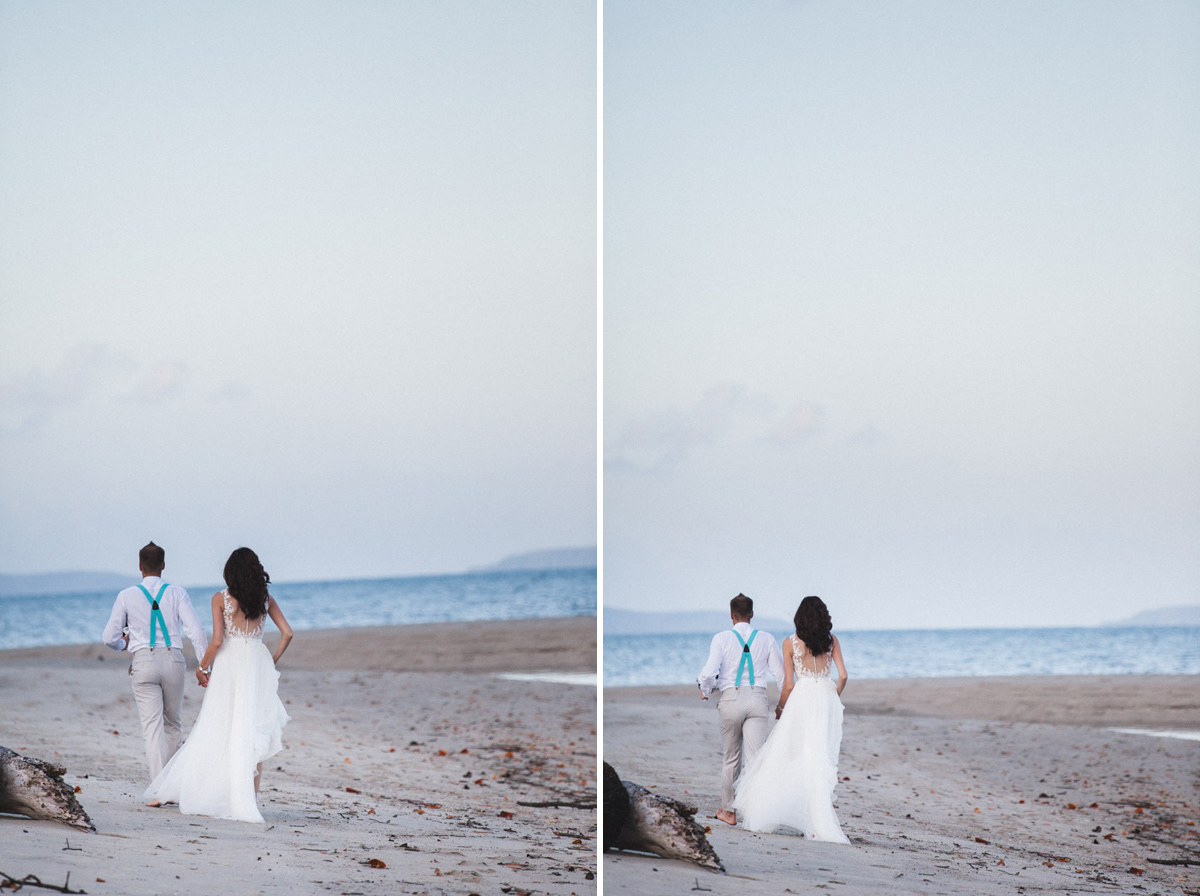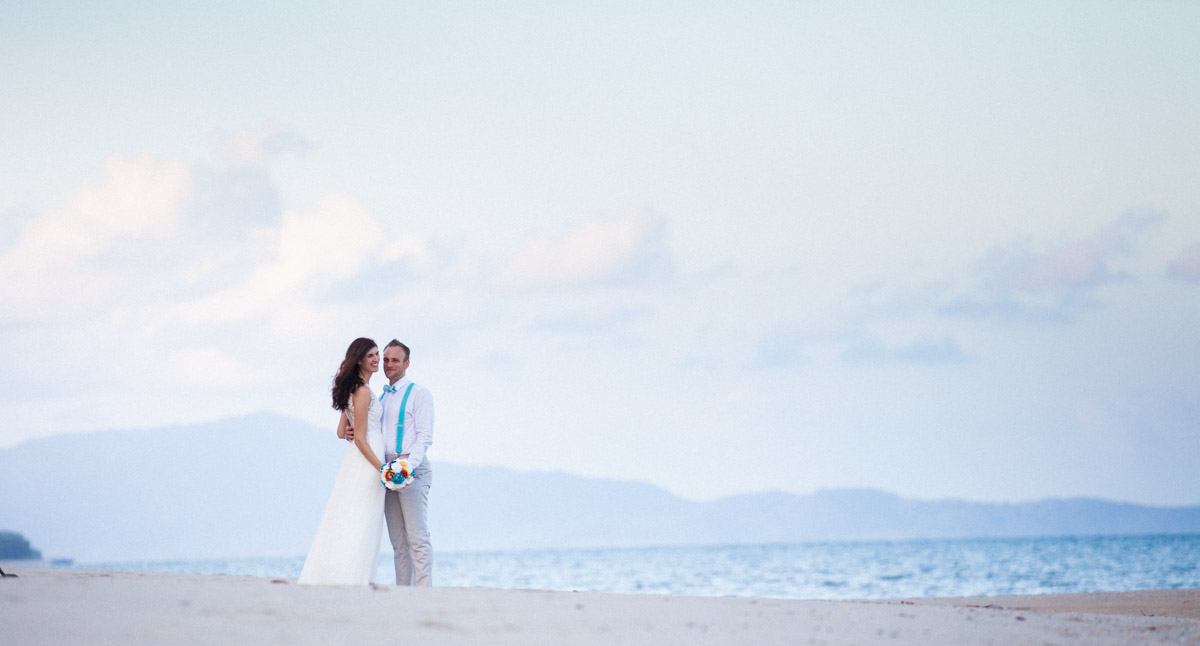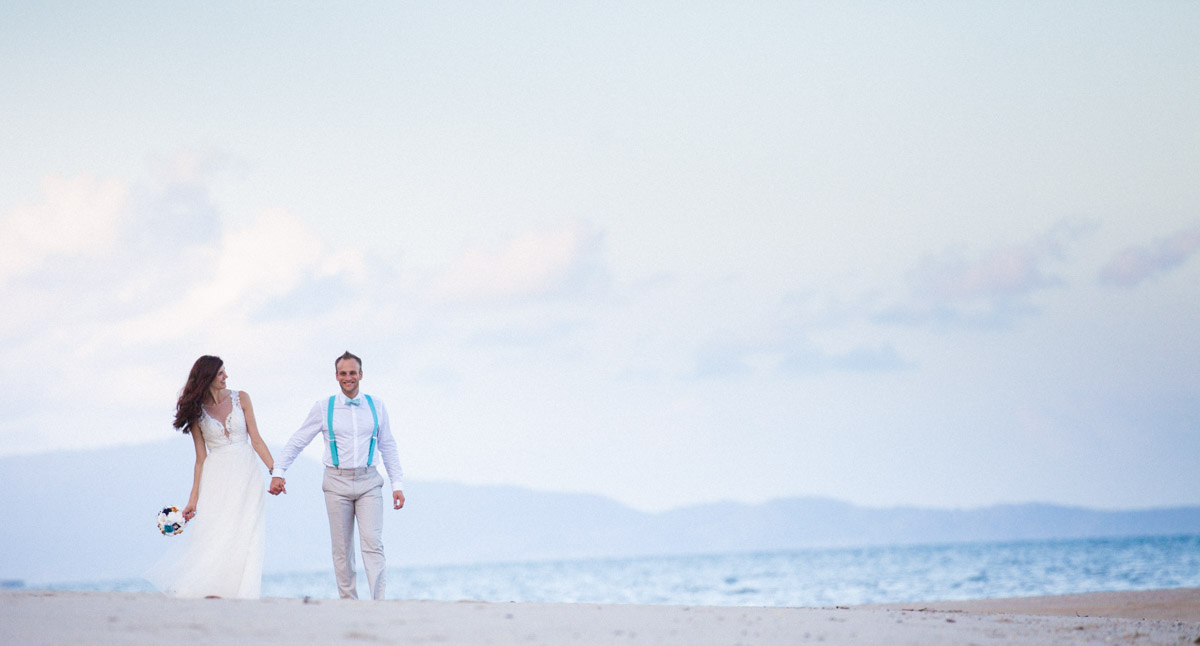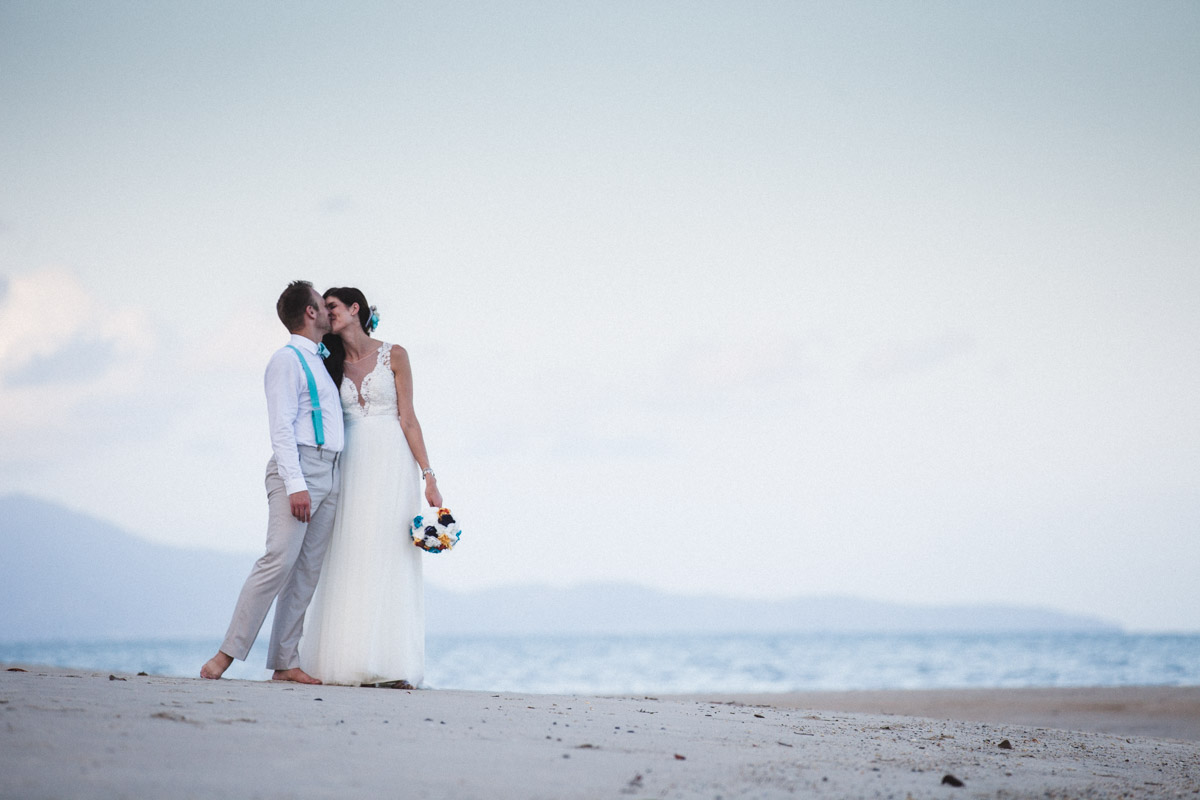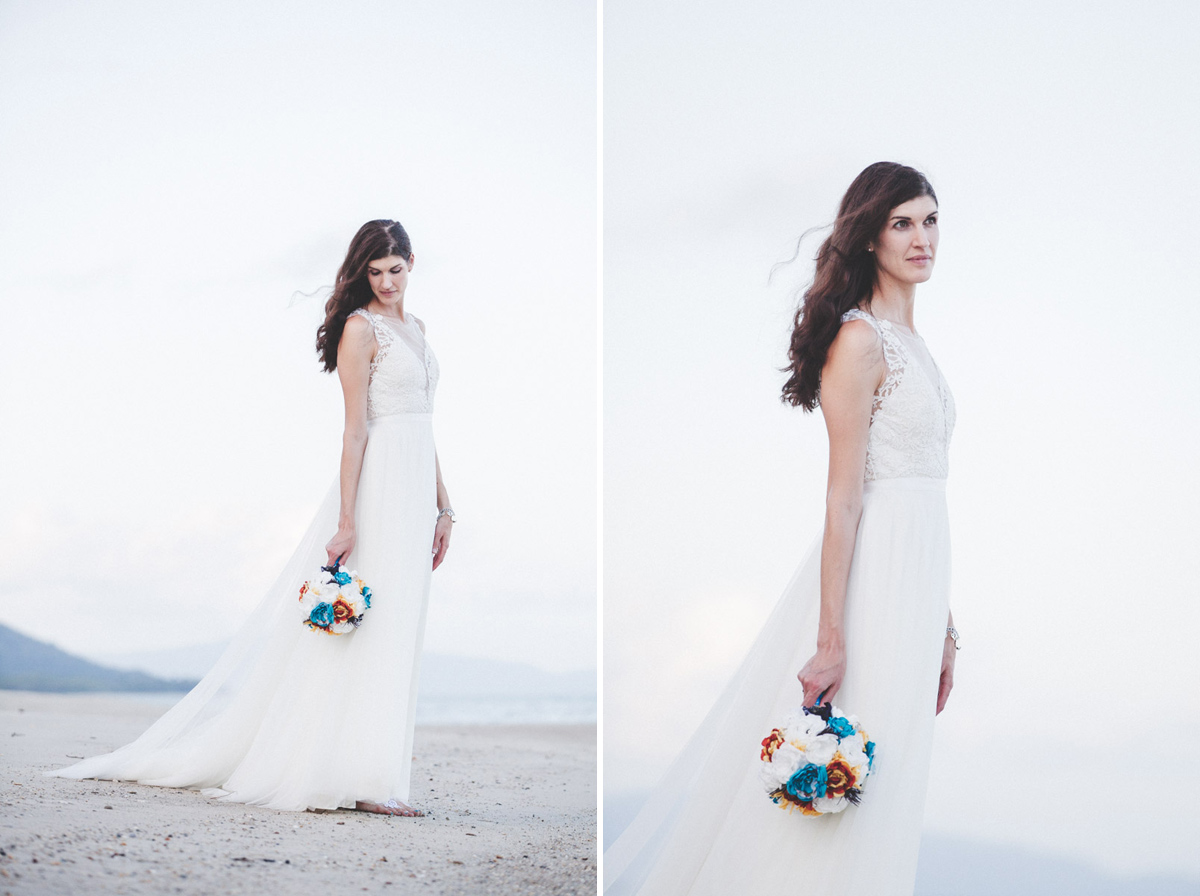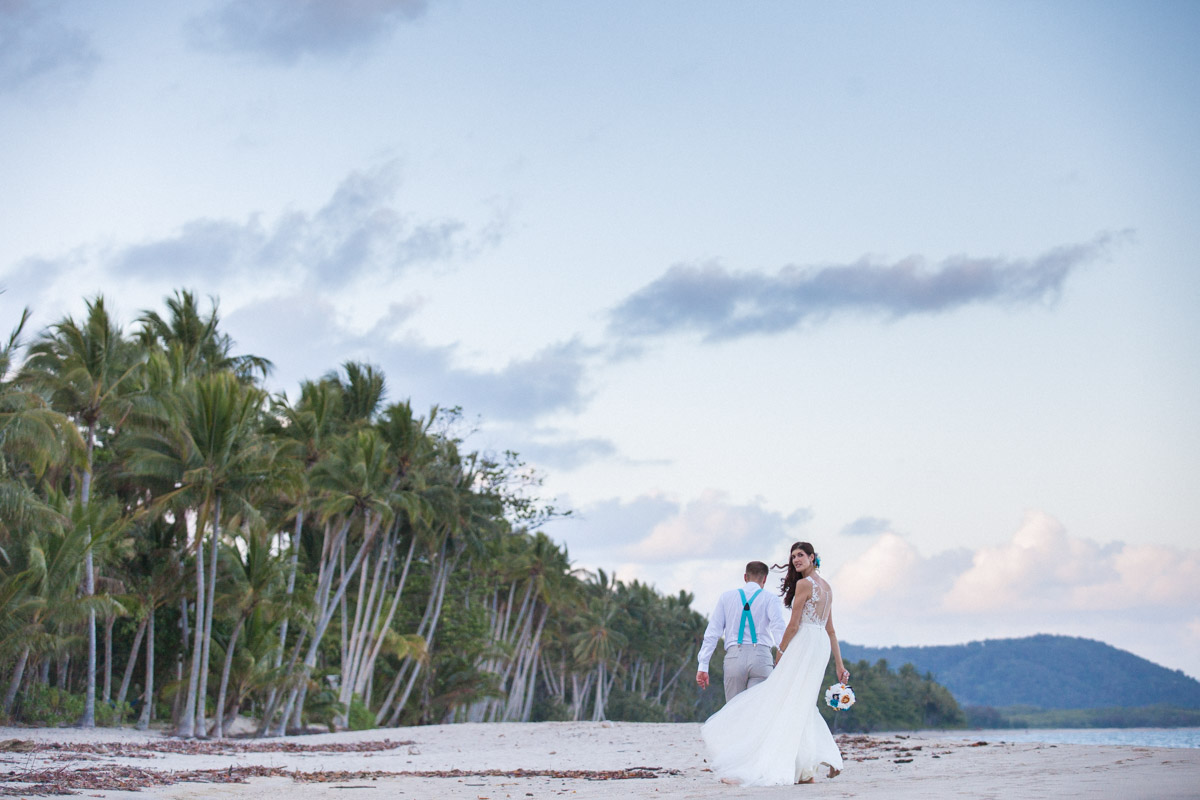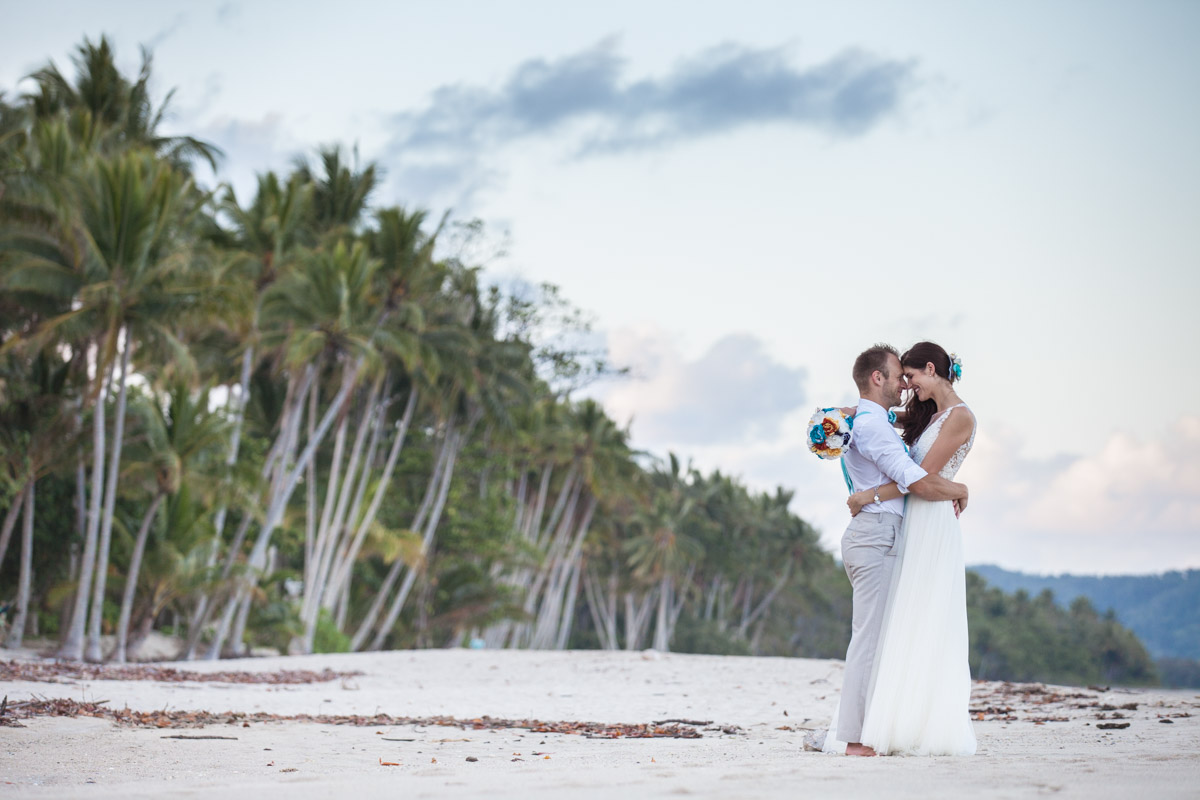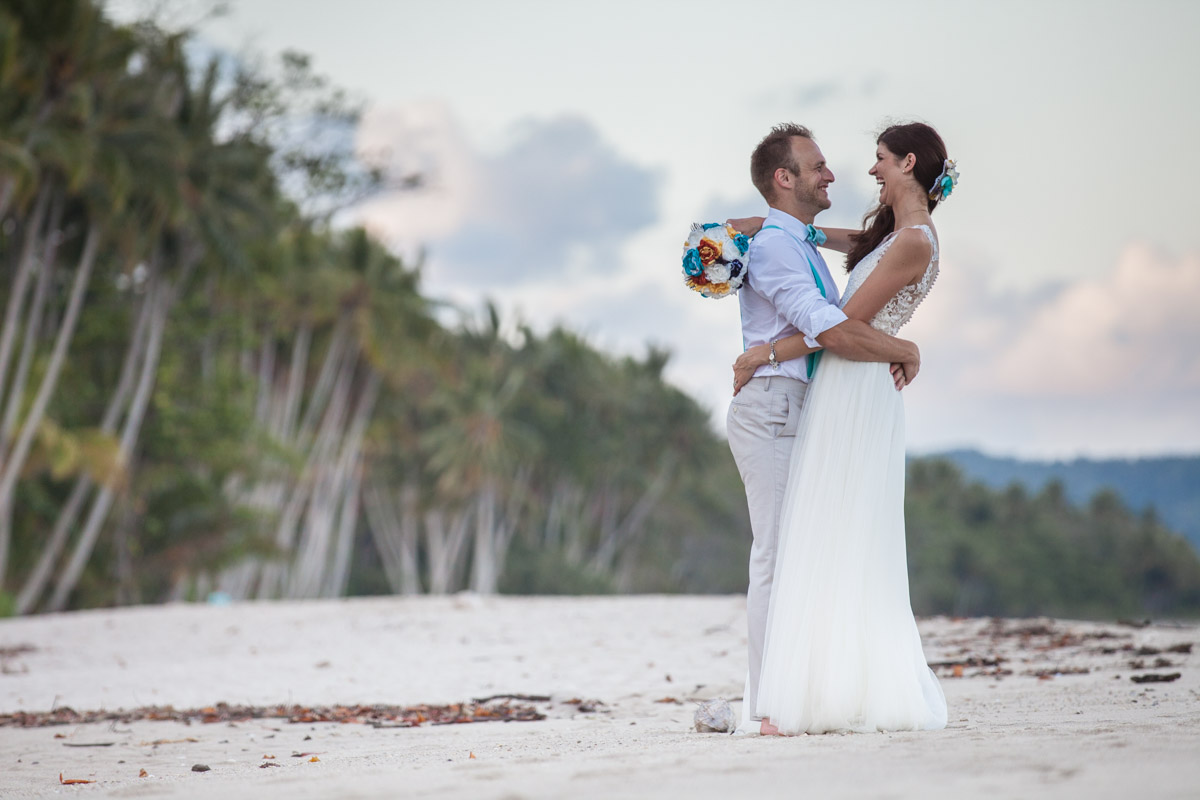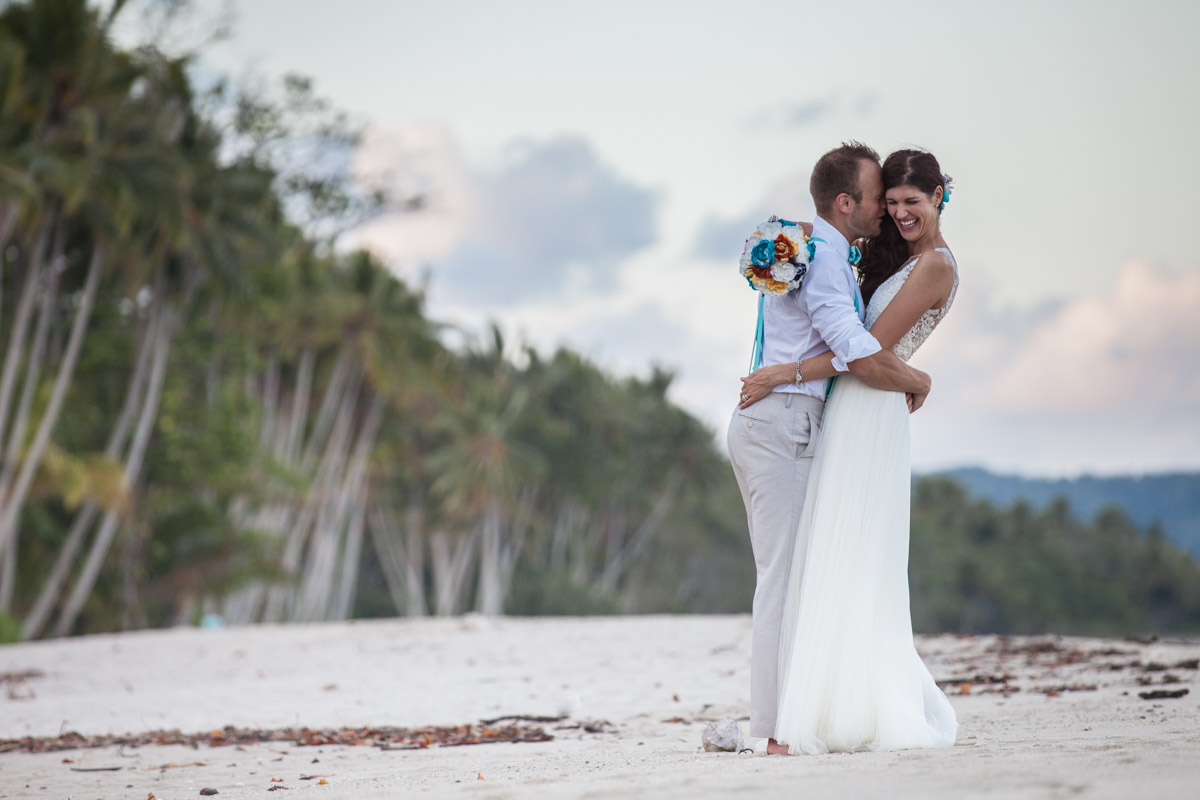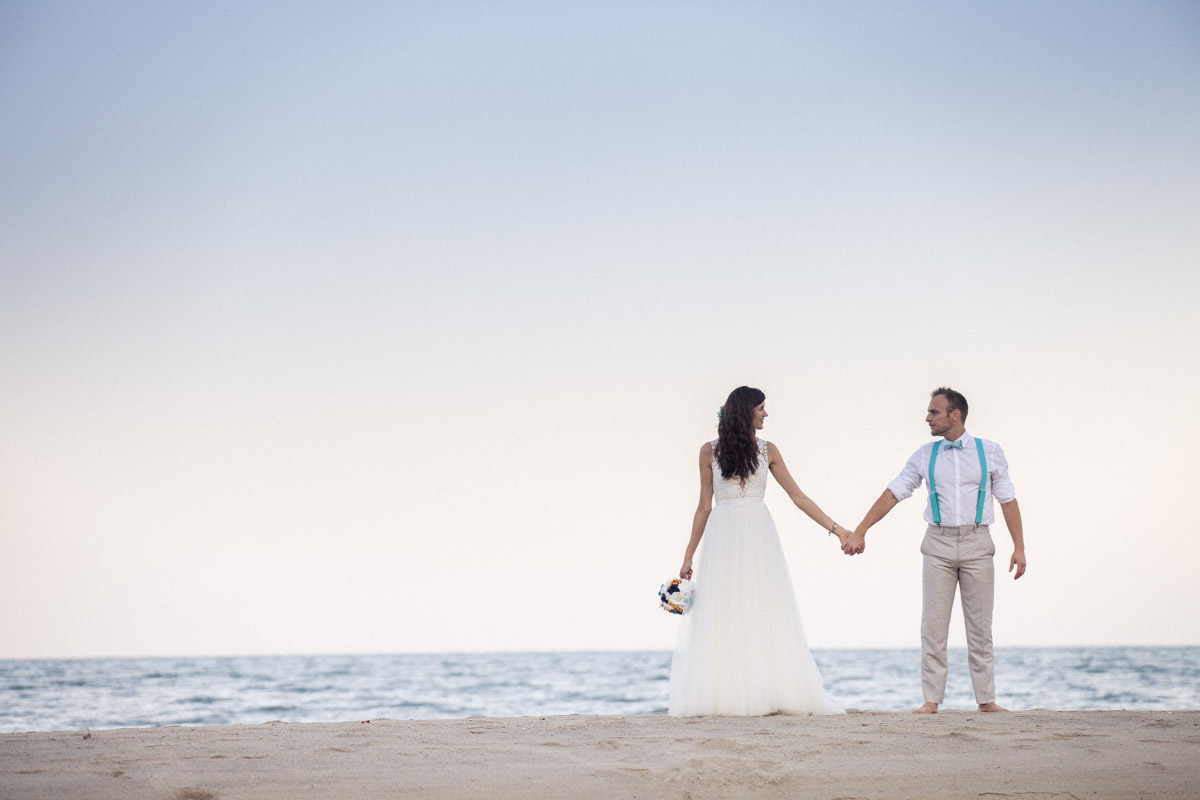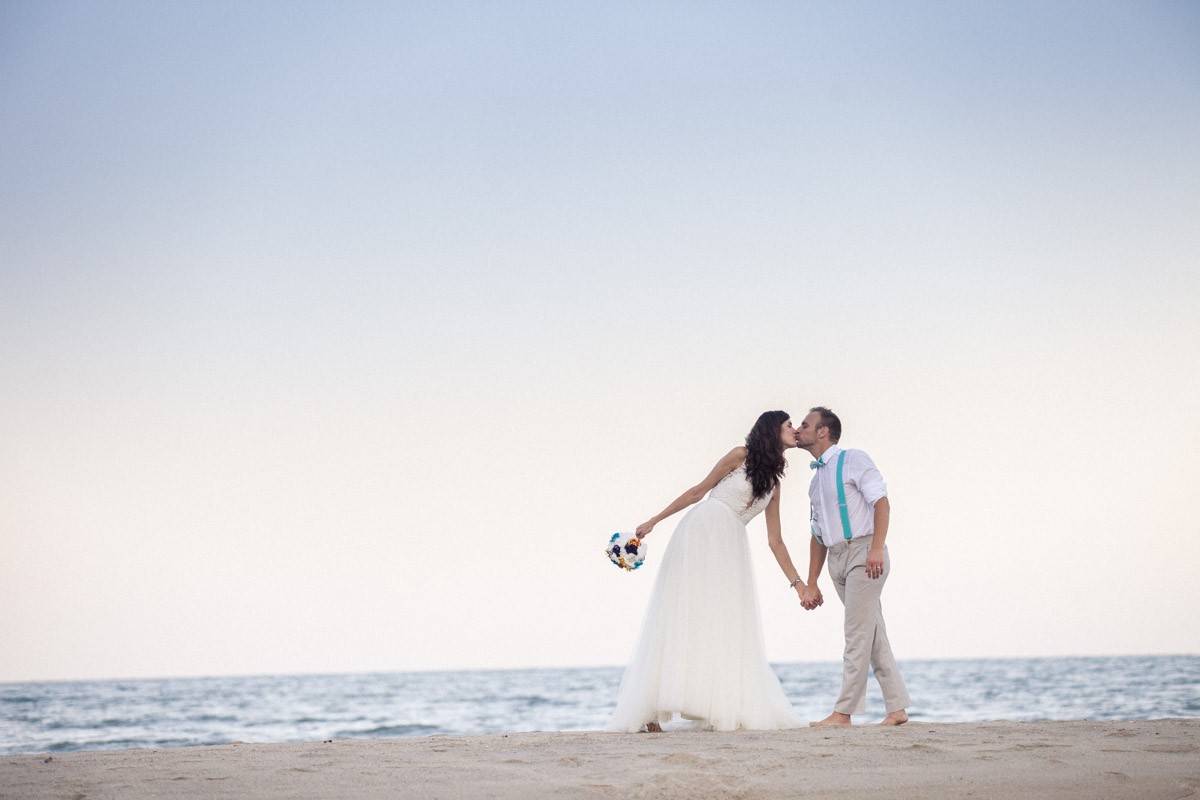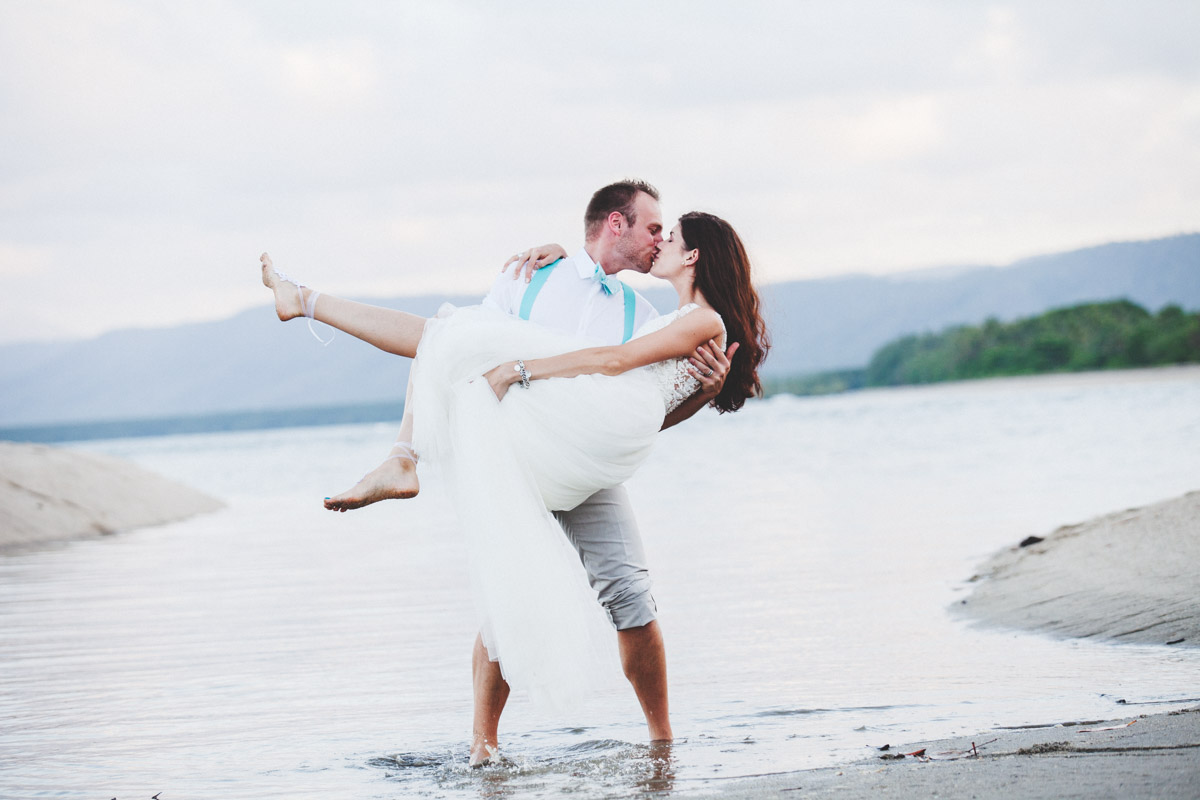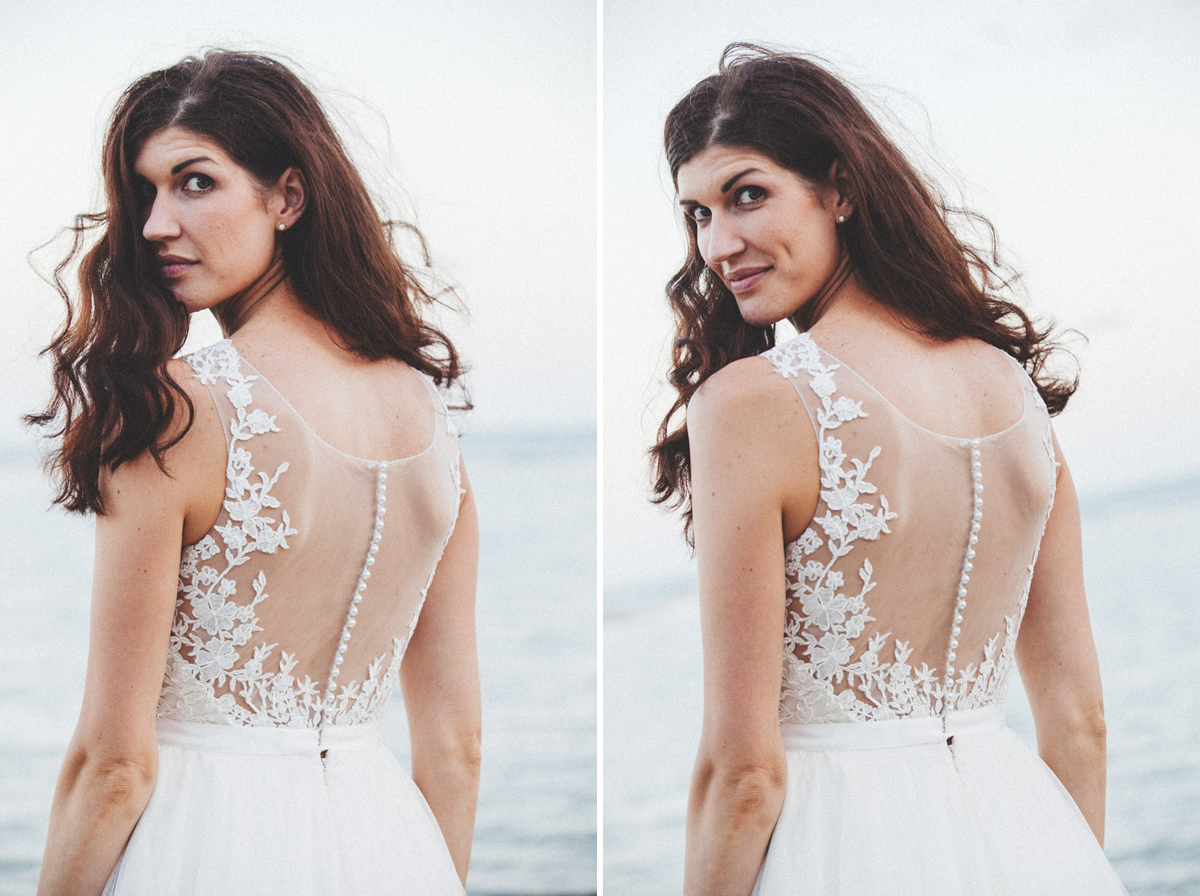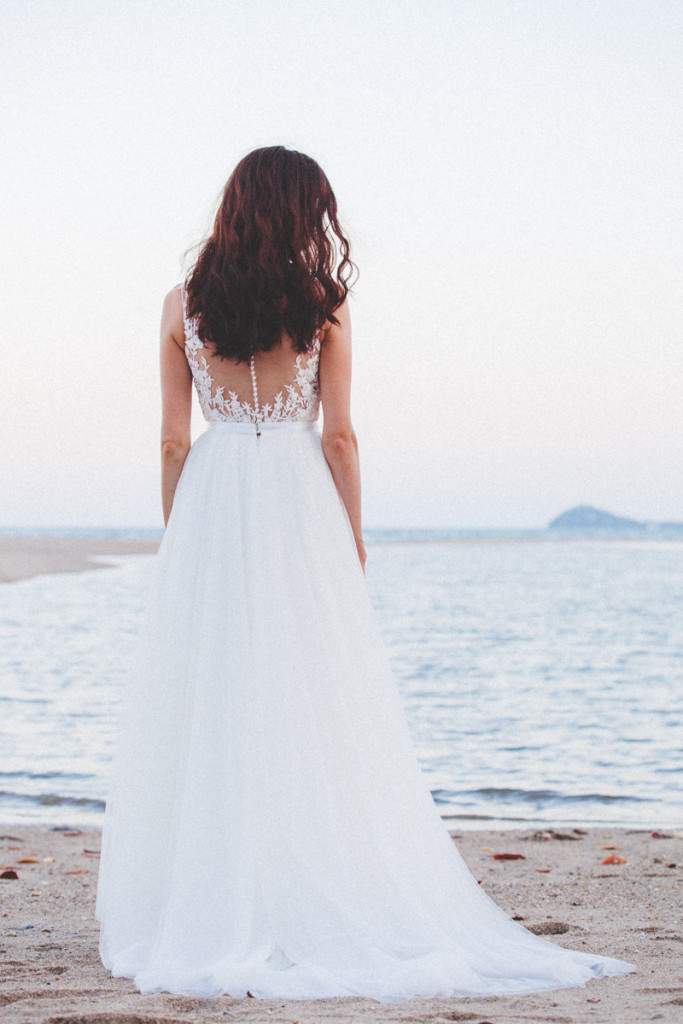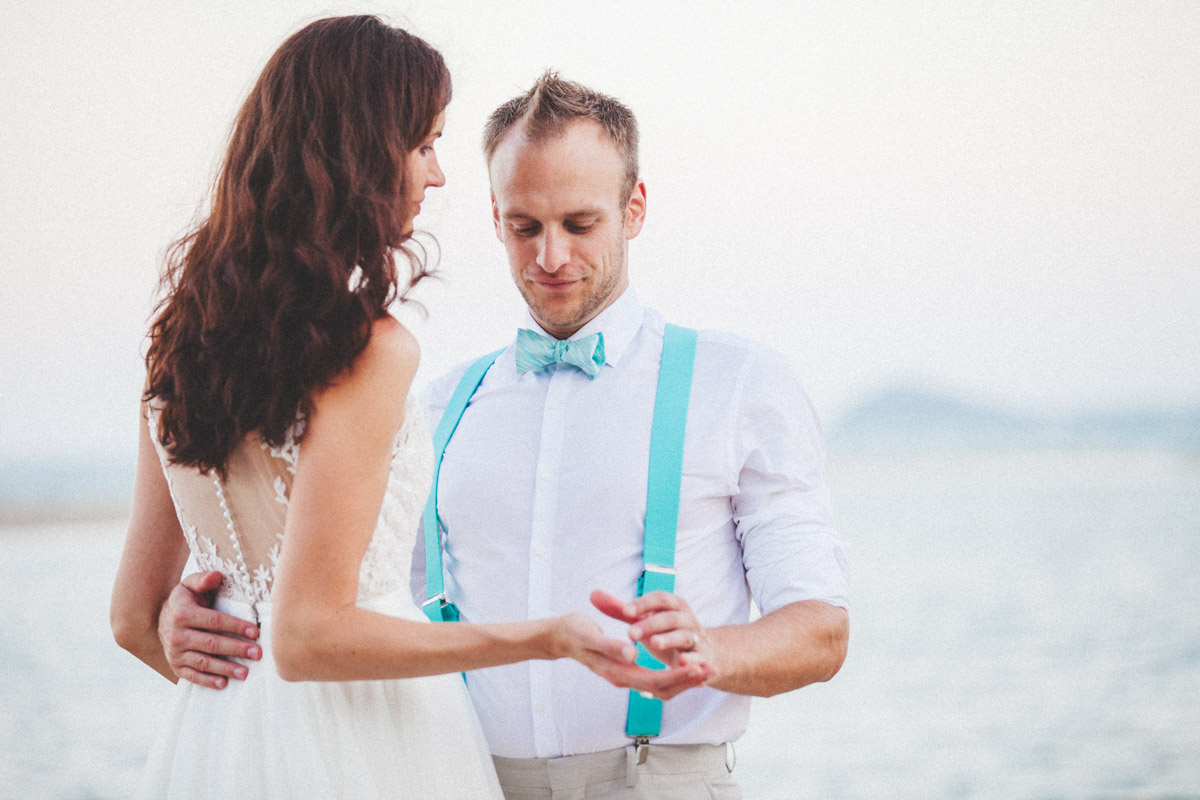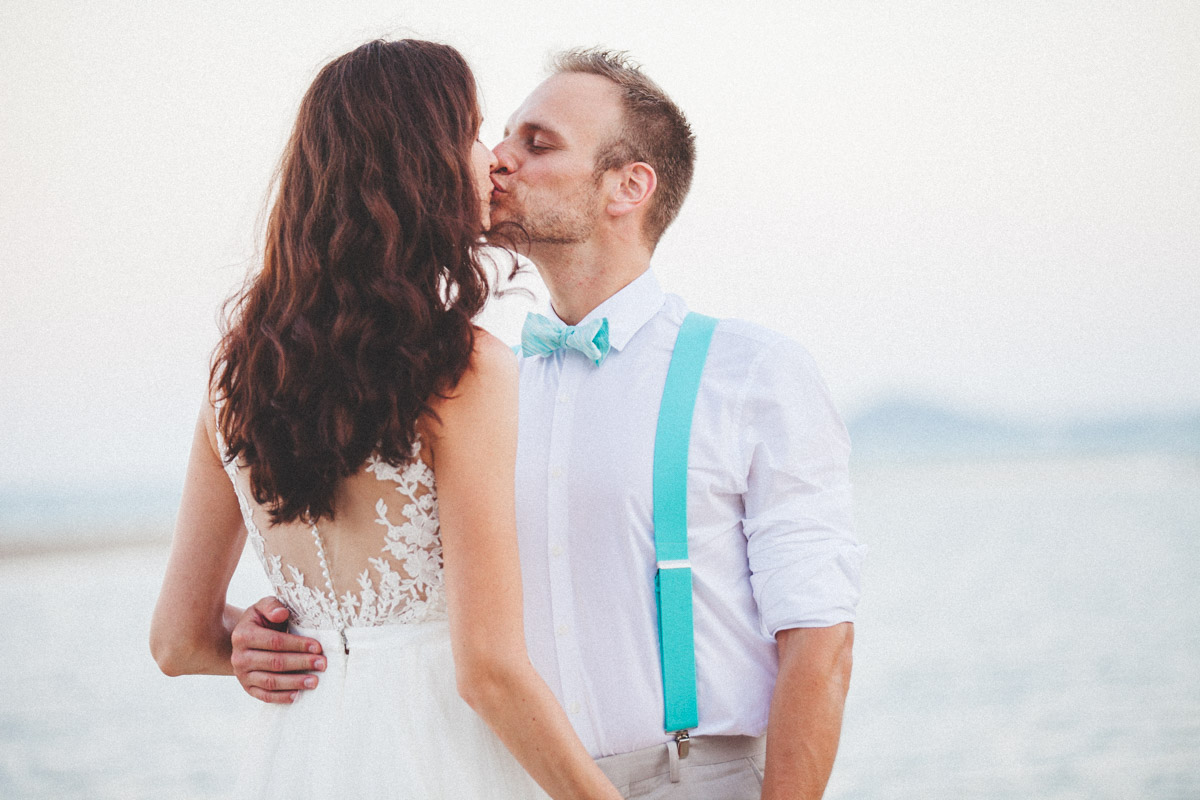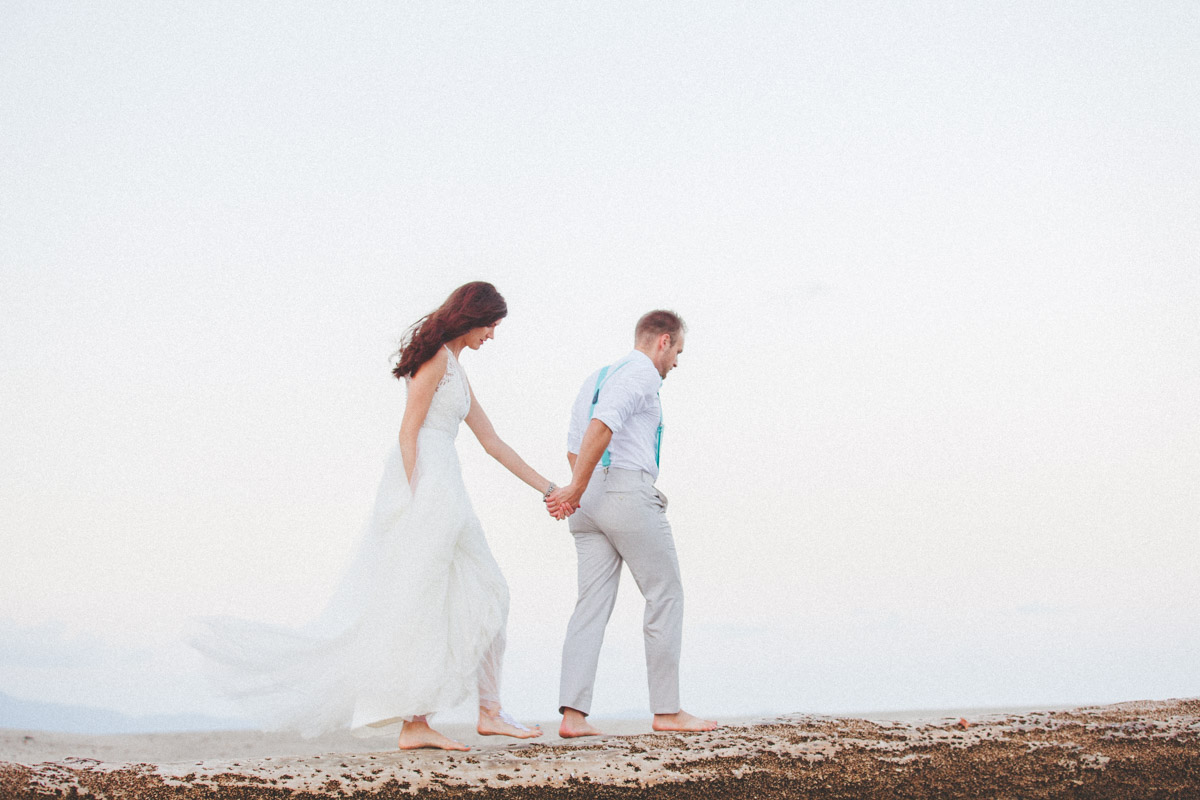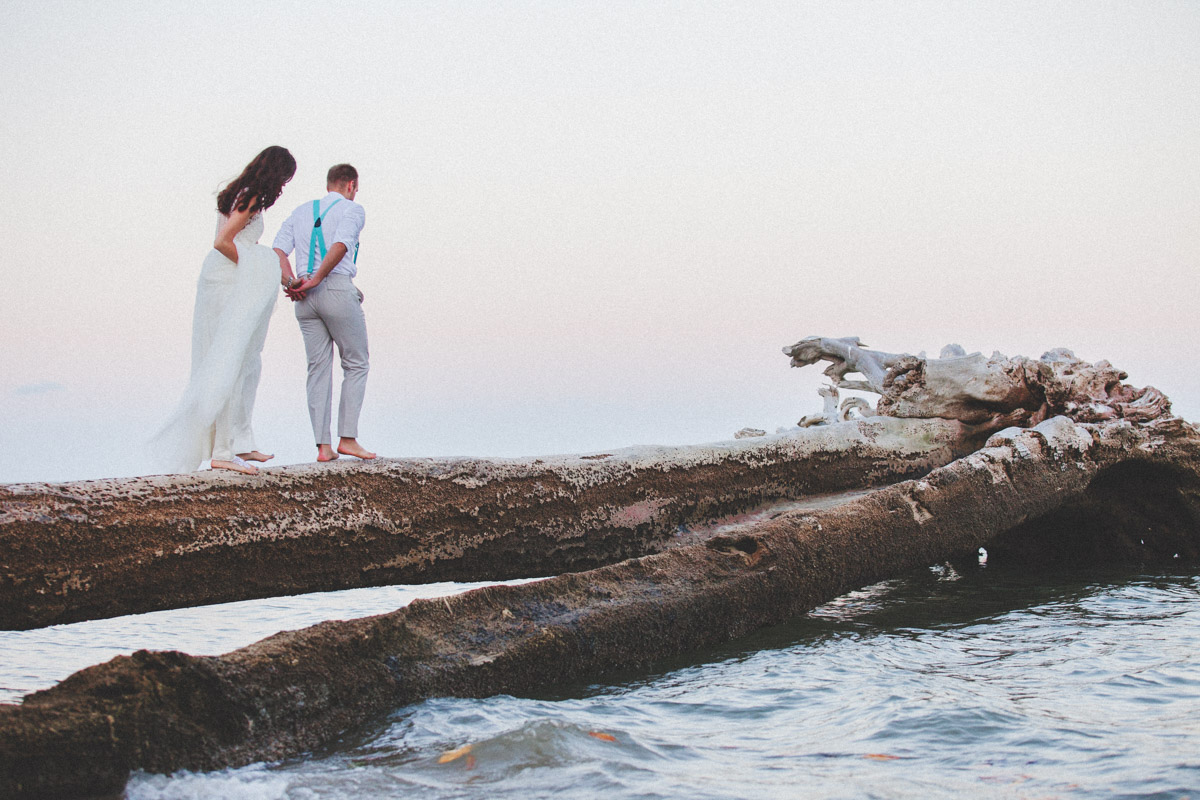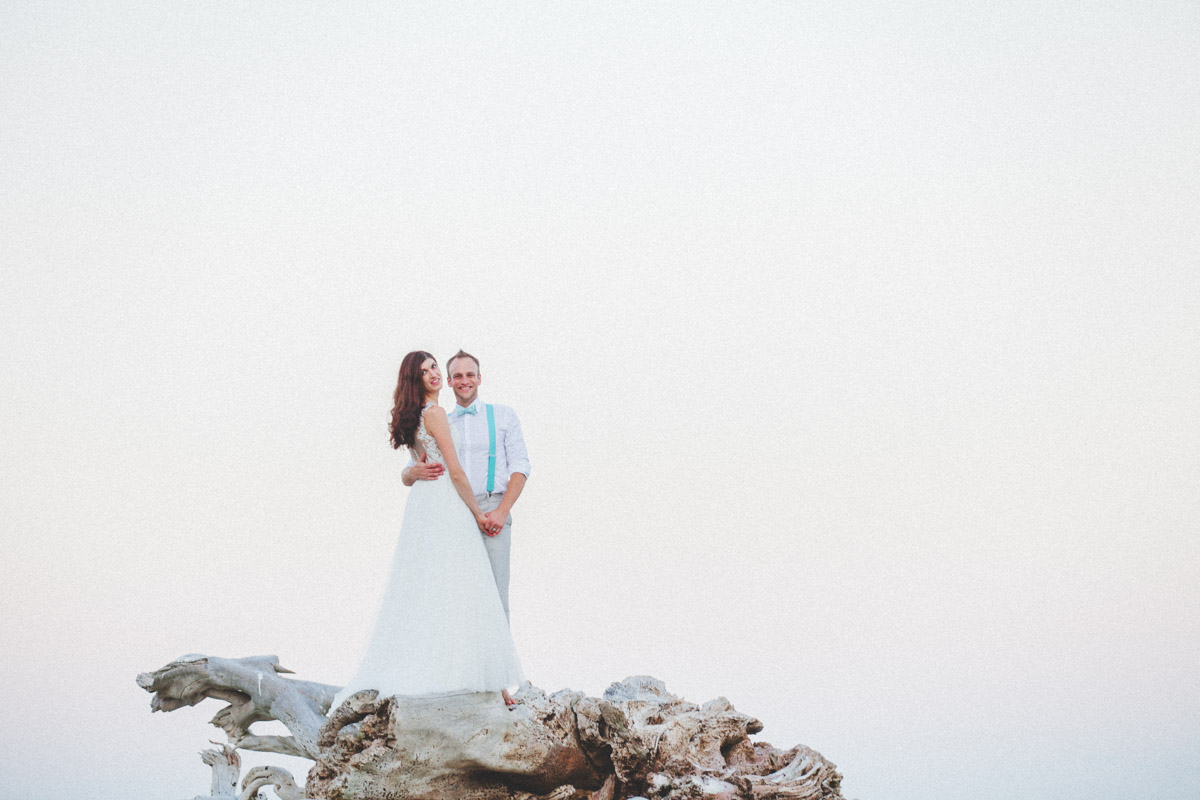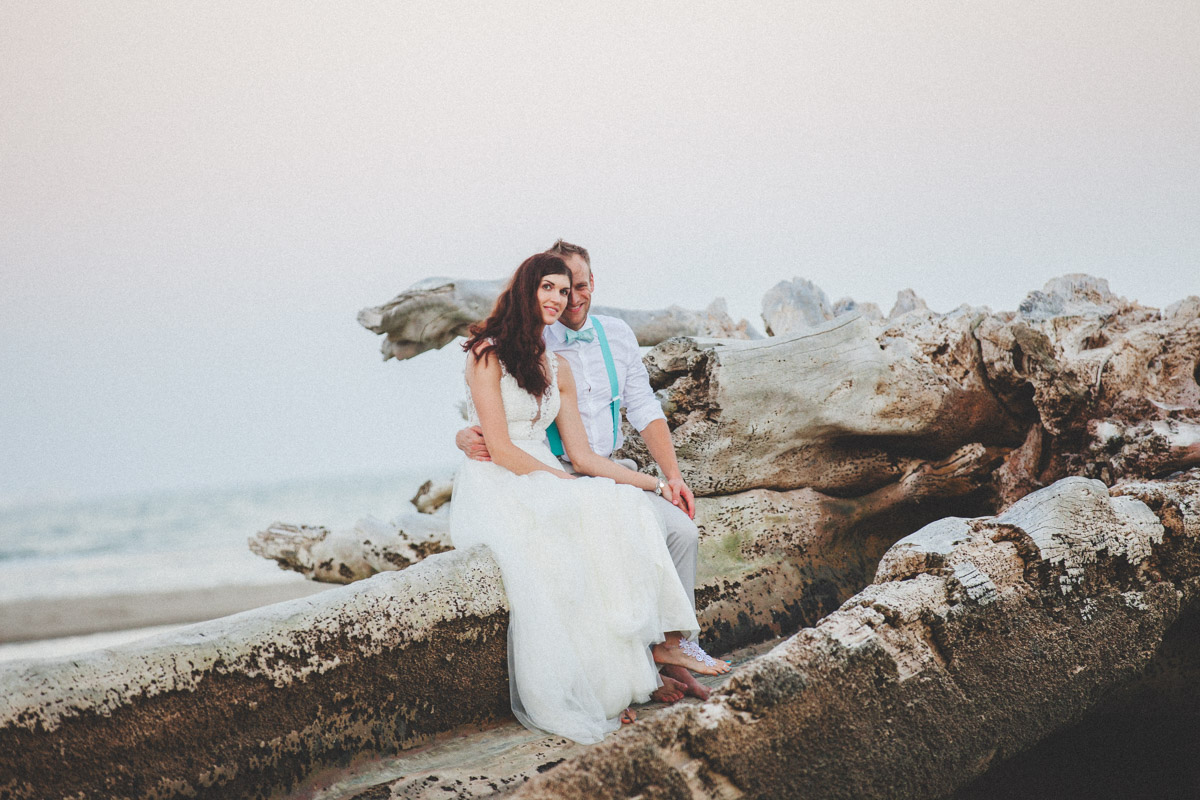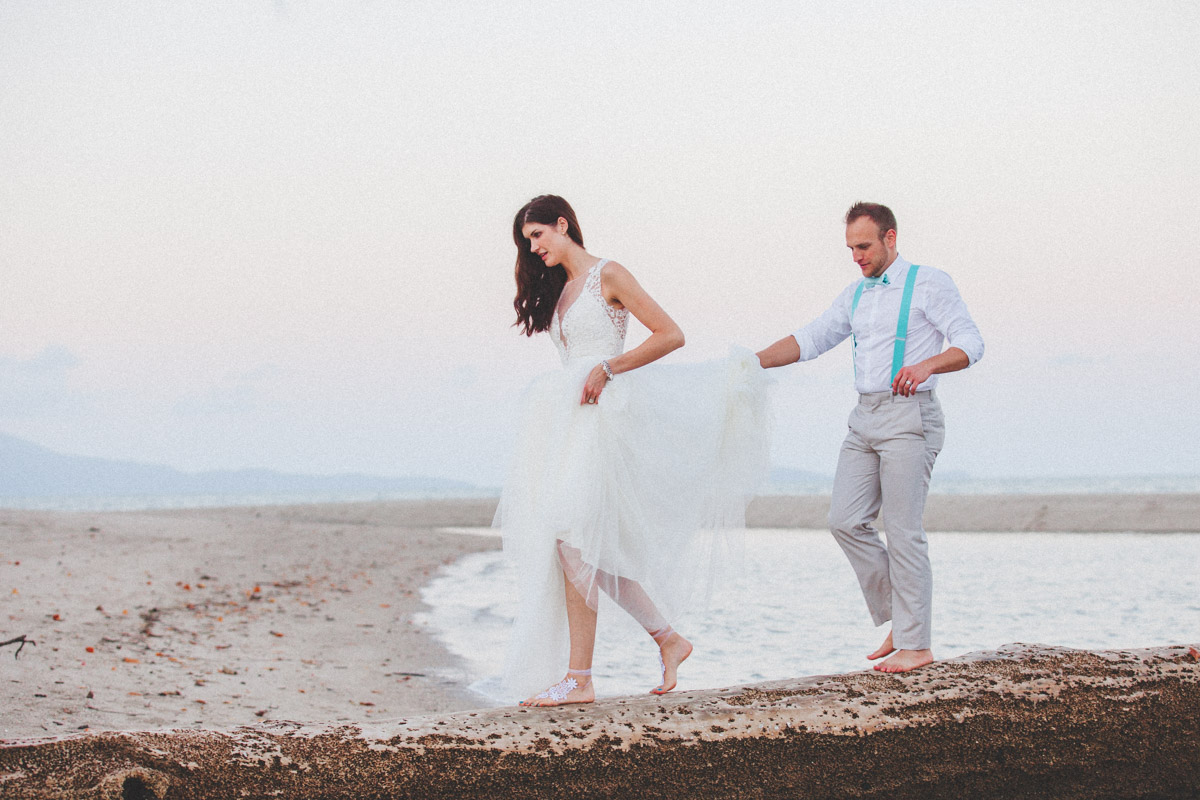 Sheena and Chris headed out to dinner with Chris' parent and their friend.  It was so great to finally meet them, and one of my favourite shoots of the year!!
For more photography click here to see my website, full blog, website, FaceBook, Instagram or Pinterest.