On the day of Cass & Gareth's Port Douglas wedding, Cass was getting ready at the Artists' Beach House,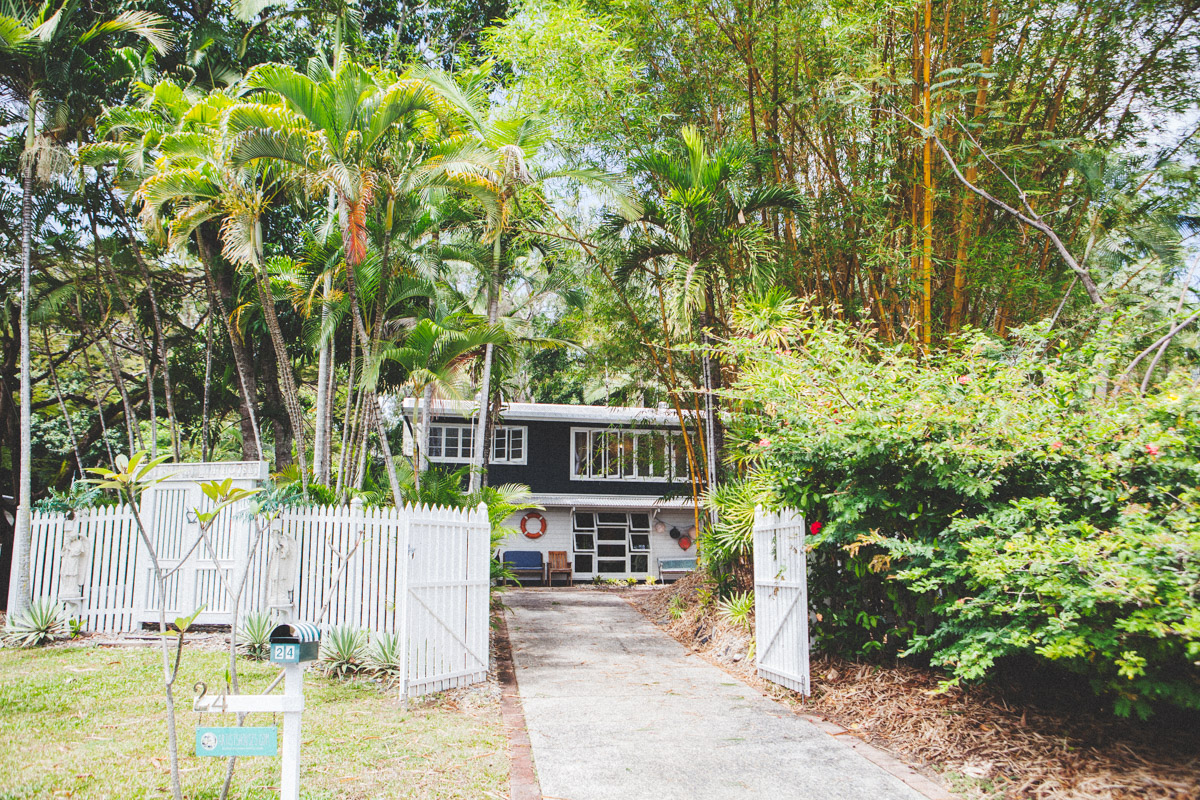 and a beautiful dress with a very interesting story, was waiting to be worn.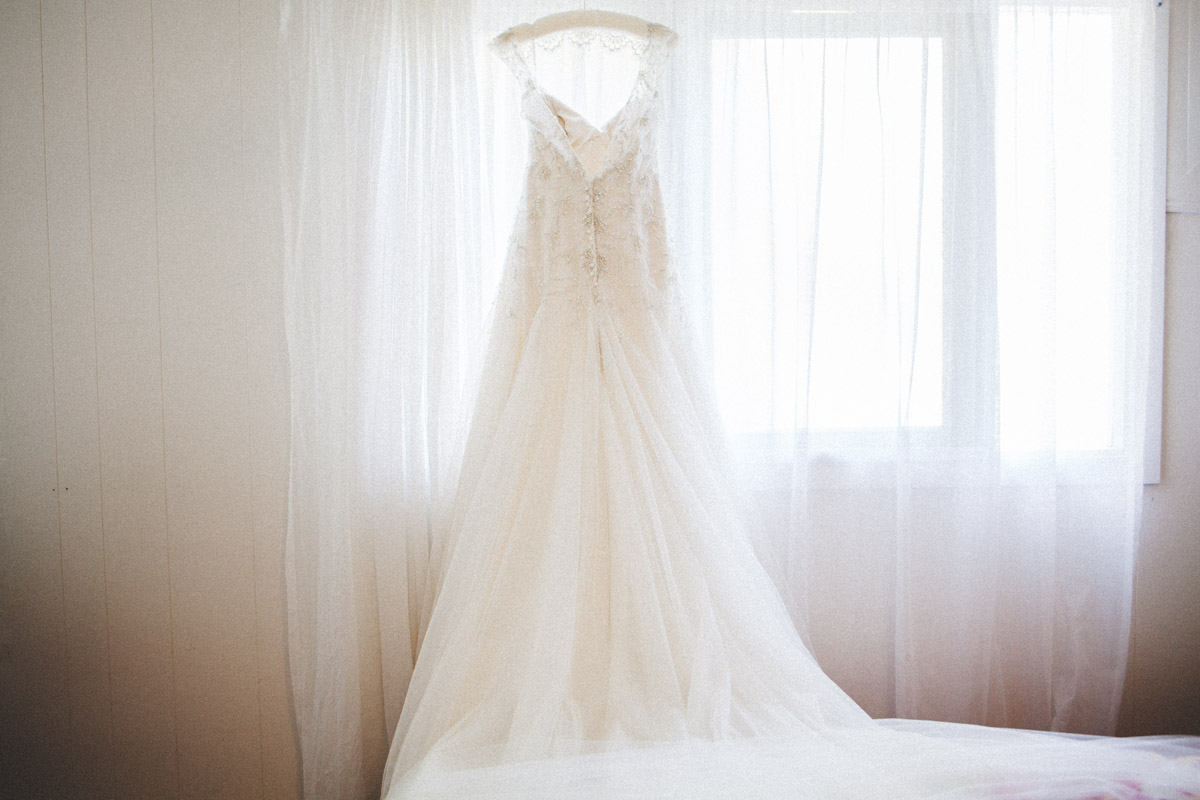 Cass and the girls were drinking champagne,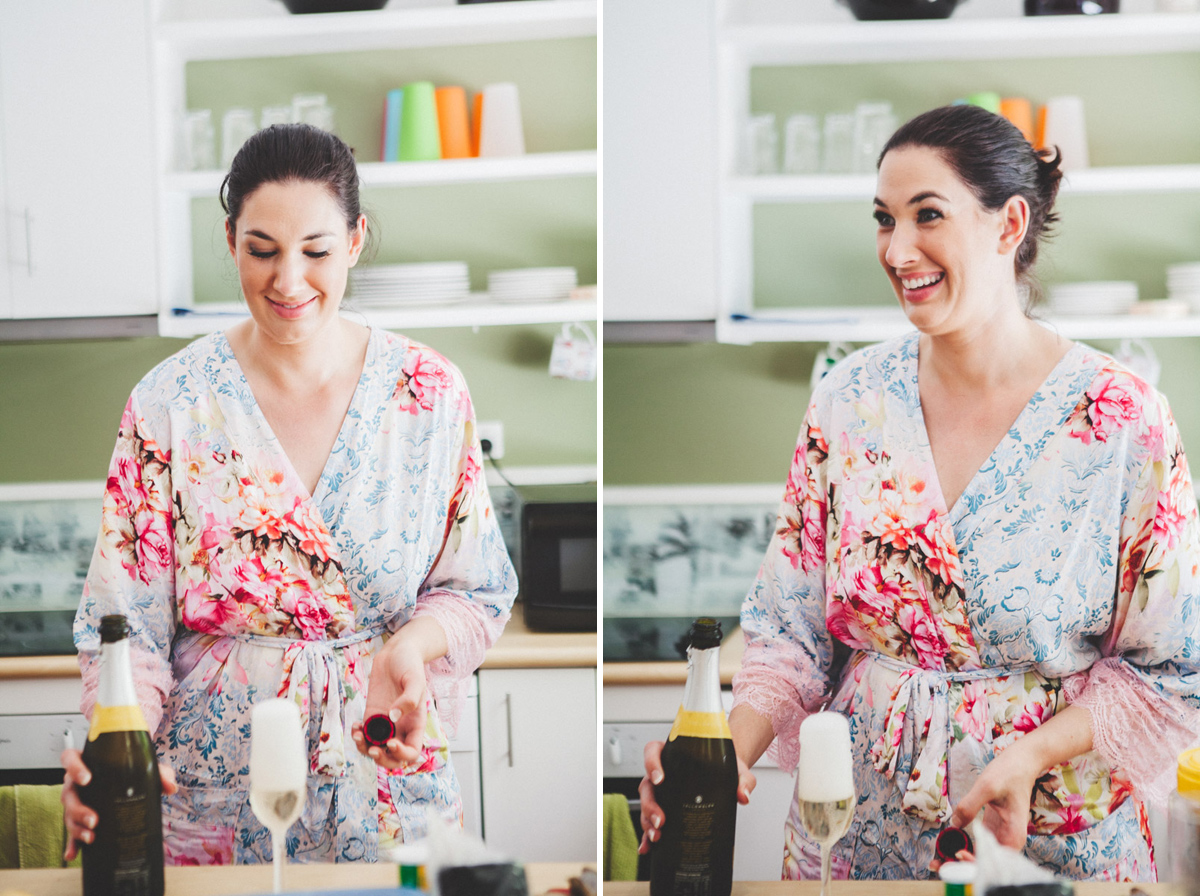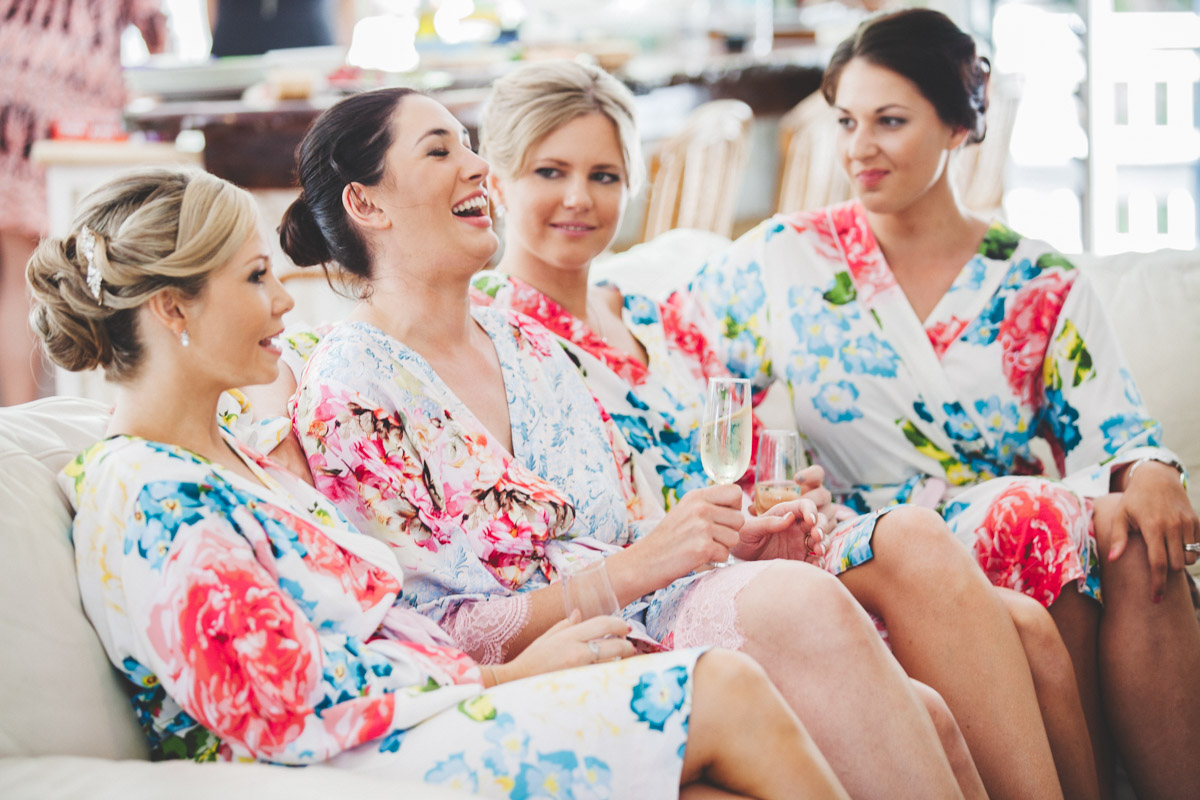 and having hair and make up done by the fabulous Chelsey.

Meanwhile, up on the hill in Murphy St, Gareth was also getting ready.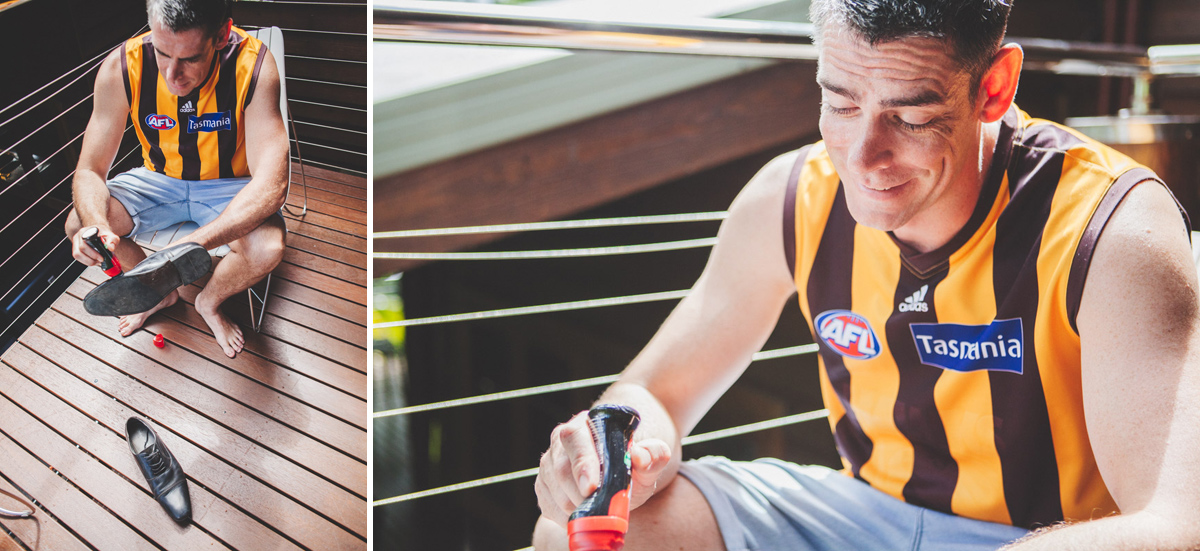 A quick hello to the dogs who were downstairs ( you may remember them form the previous blog post of Cass & Gareth's engagement shoot.)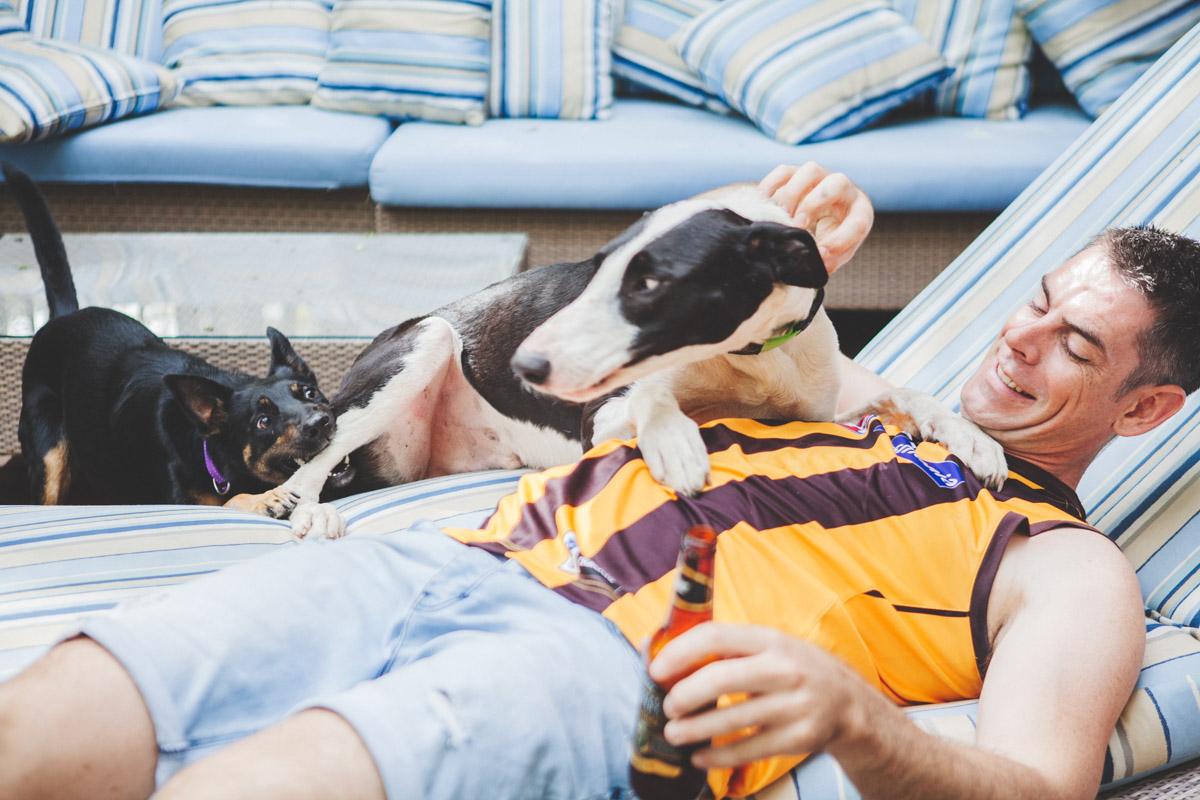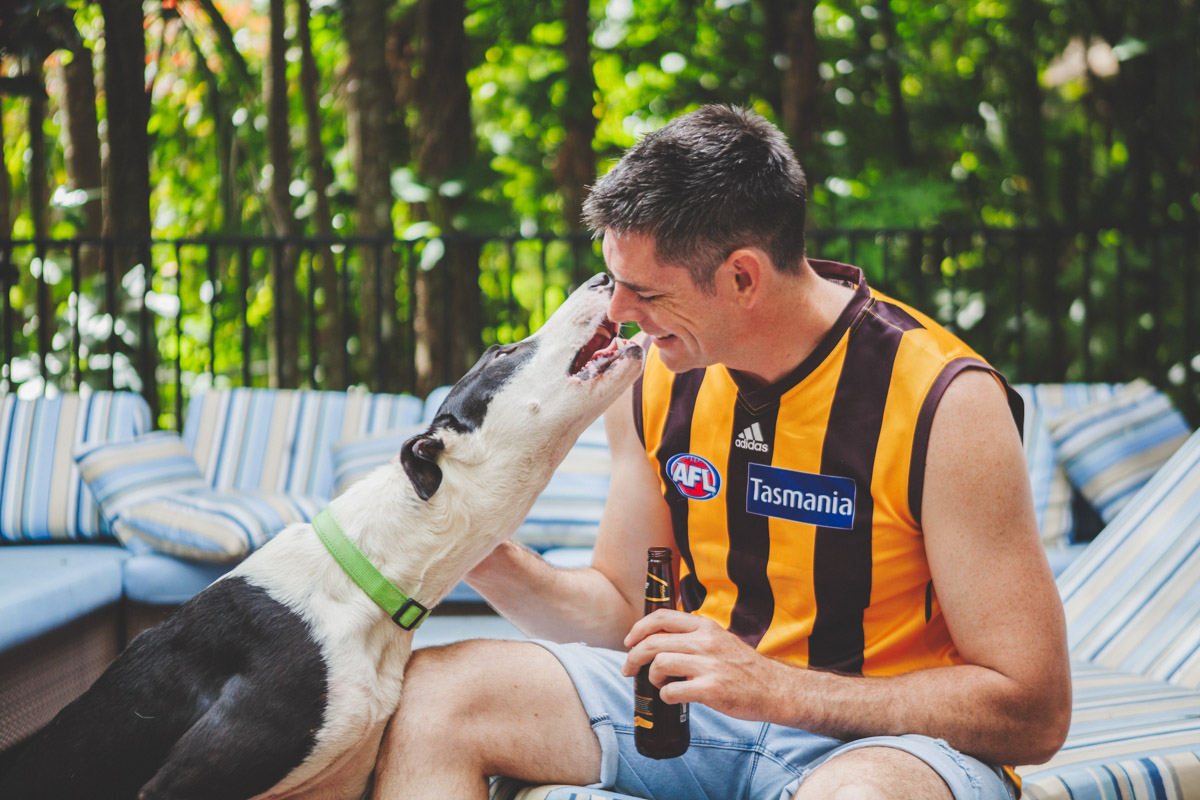 This is a pretty typical groom's few hours before a wedding.  Quite different to the bride's.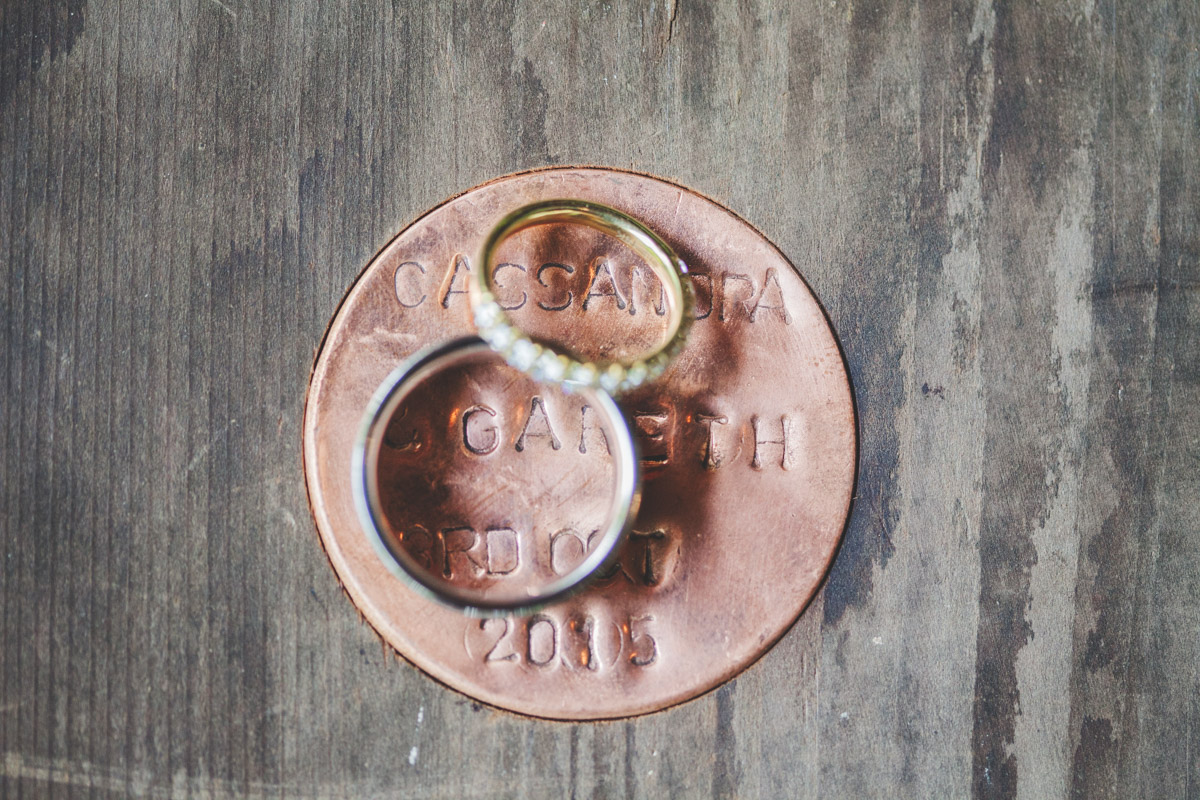 The weather had been unusually bad, so at the last minute the ceremony was moved to the Murphy St house, instead of the park, and was themed by the Vintage Hire Company.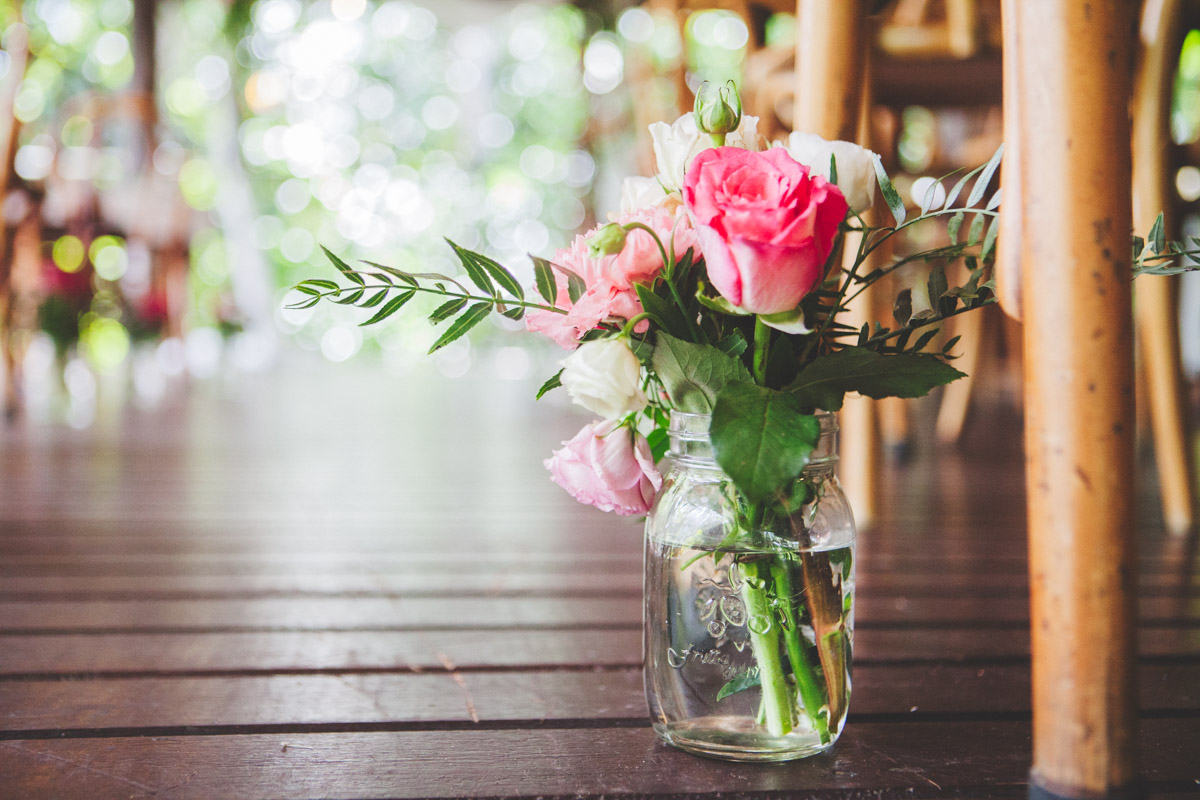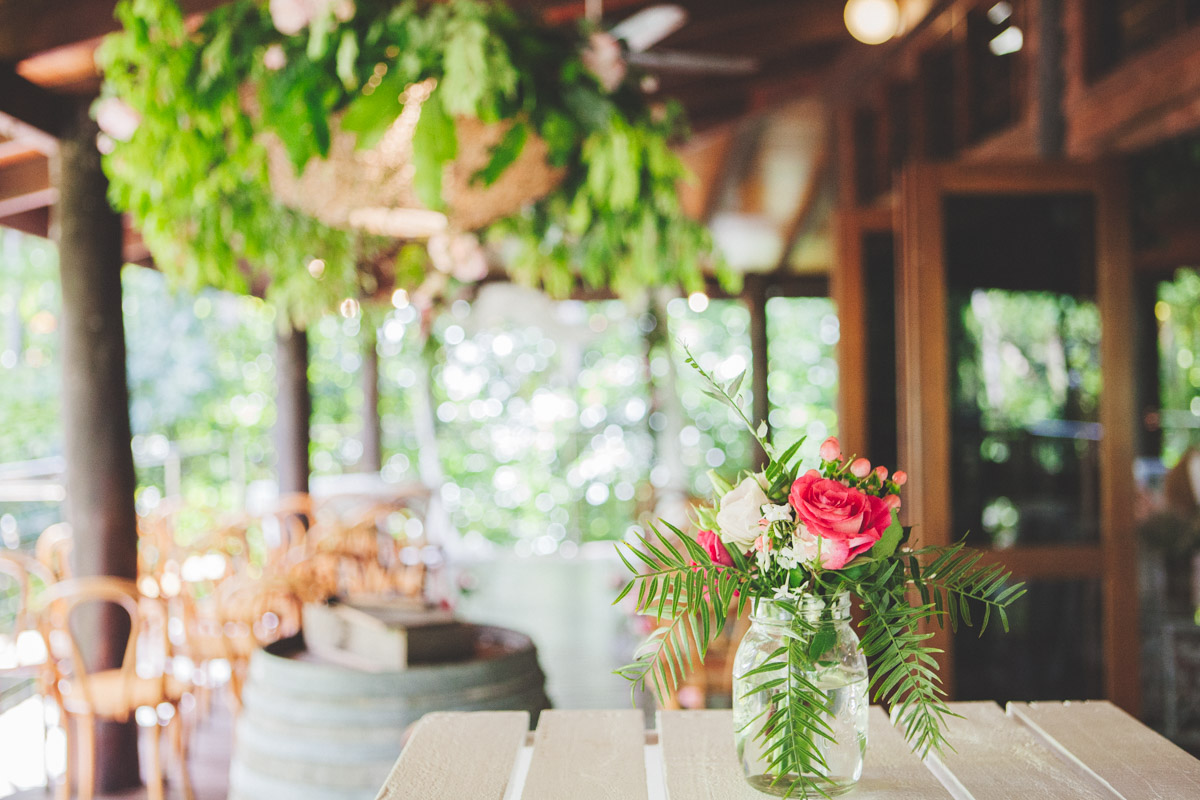 Back at the Artist's Beach House the flowers had arrived.  Floral Edge never ever get it wrong.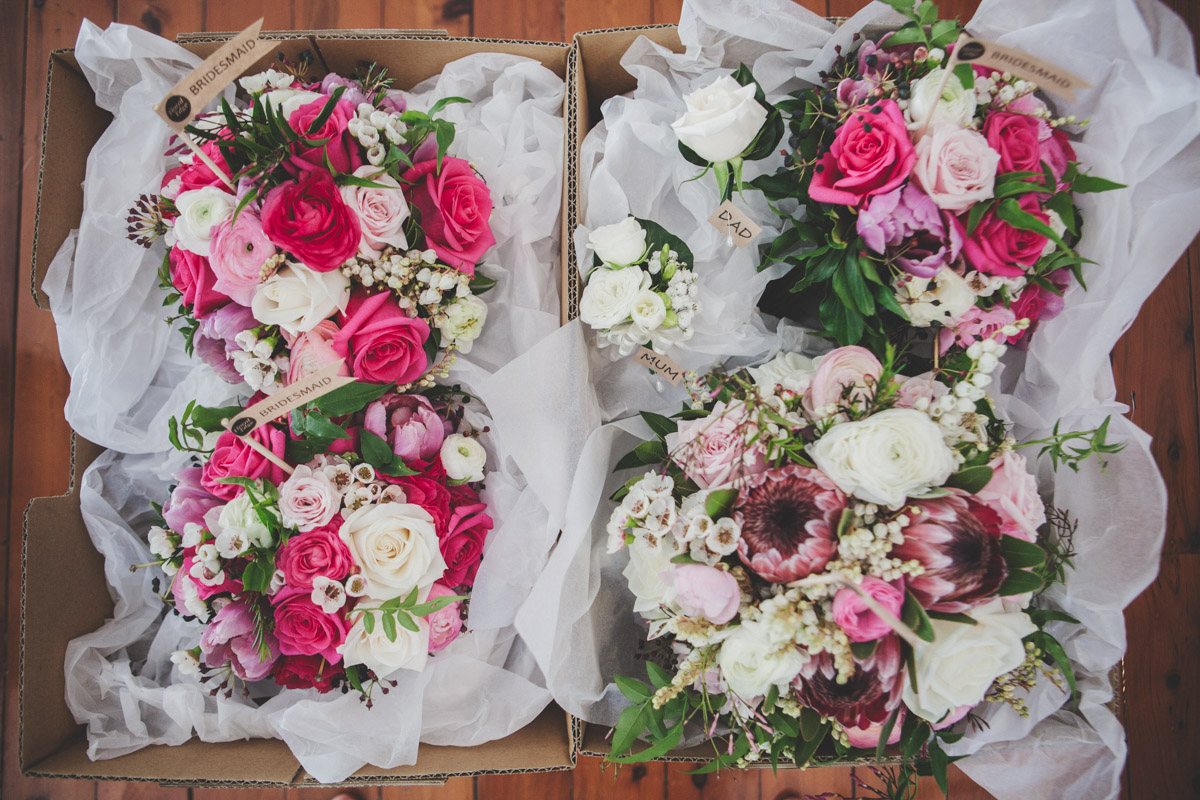 The men from Cass' side were also watching the same game downstairs.

Upstairs the champagne was flowing.
This is Cass & her sister Lou-Ellen – who also married this year and who's wedding I also photographed!!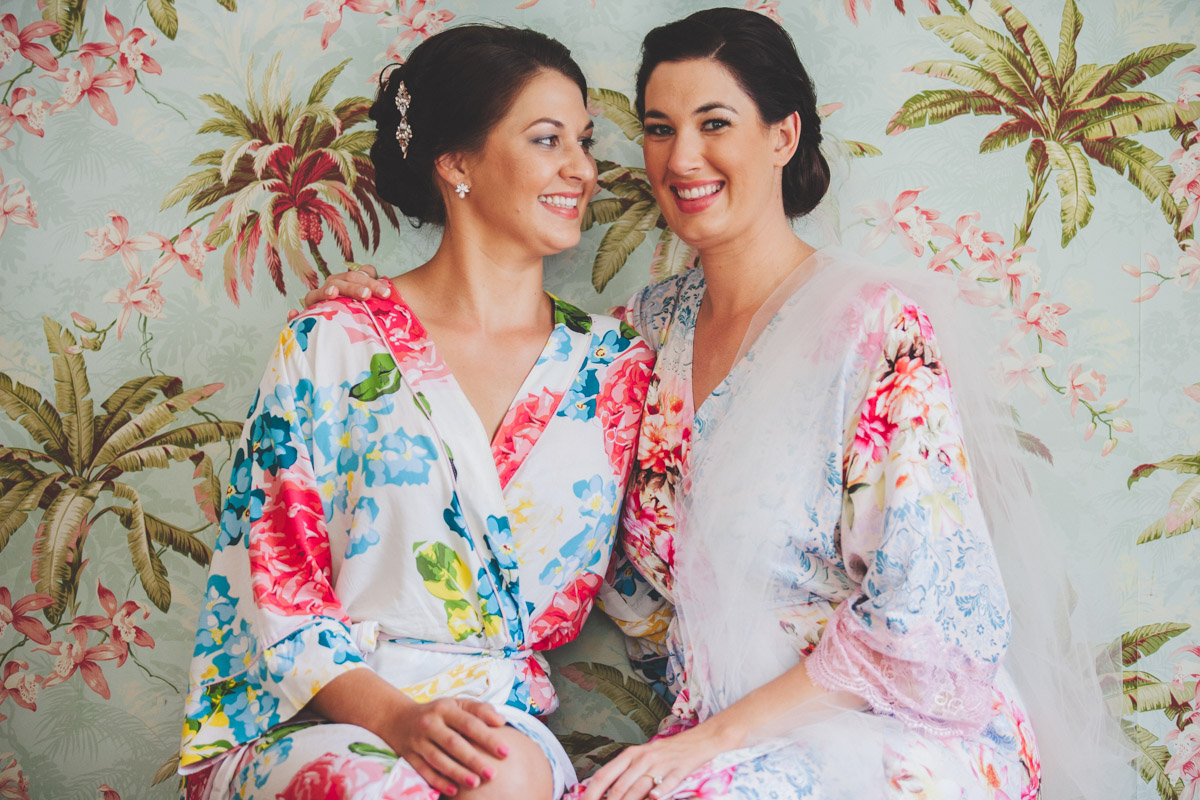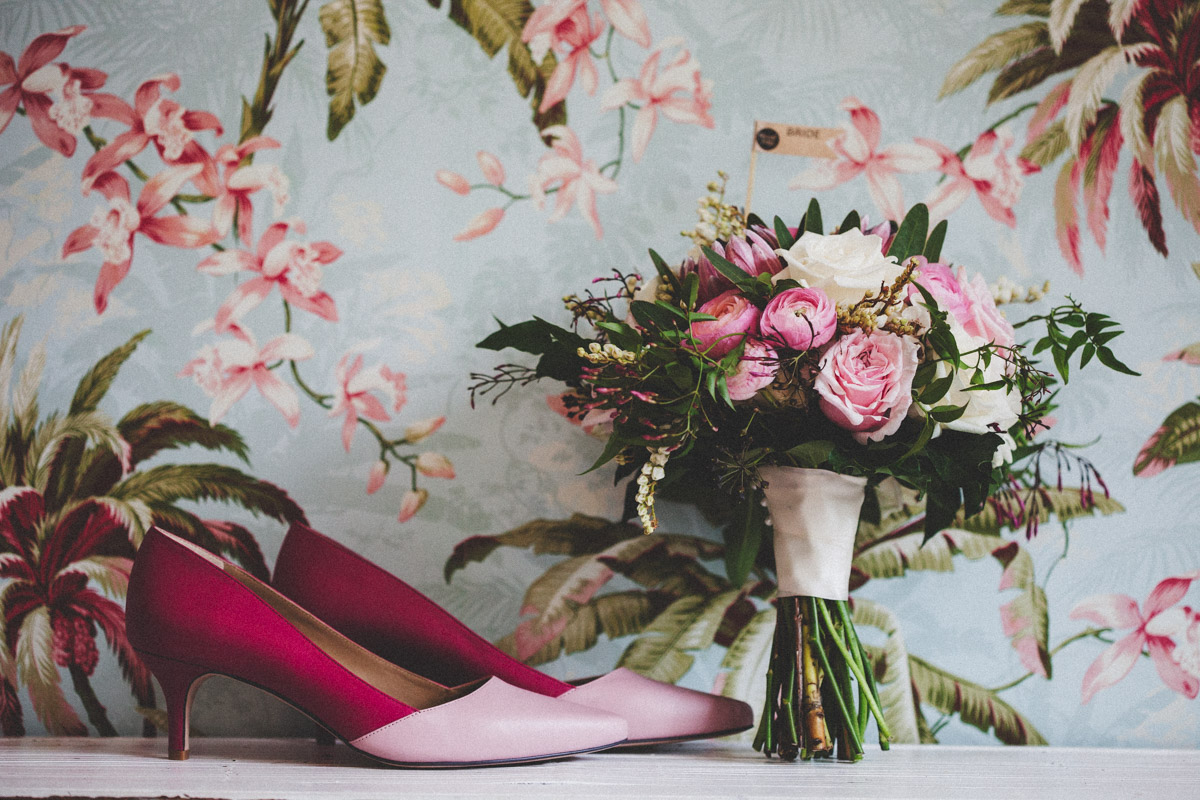 Then it was time to dress.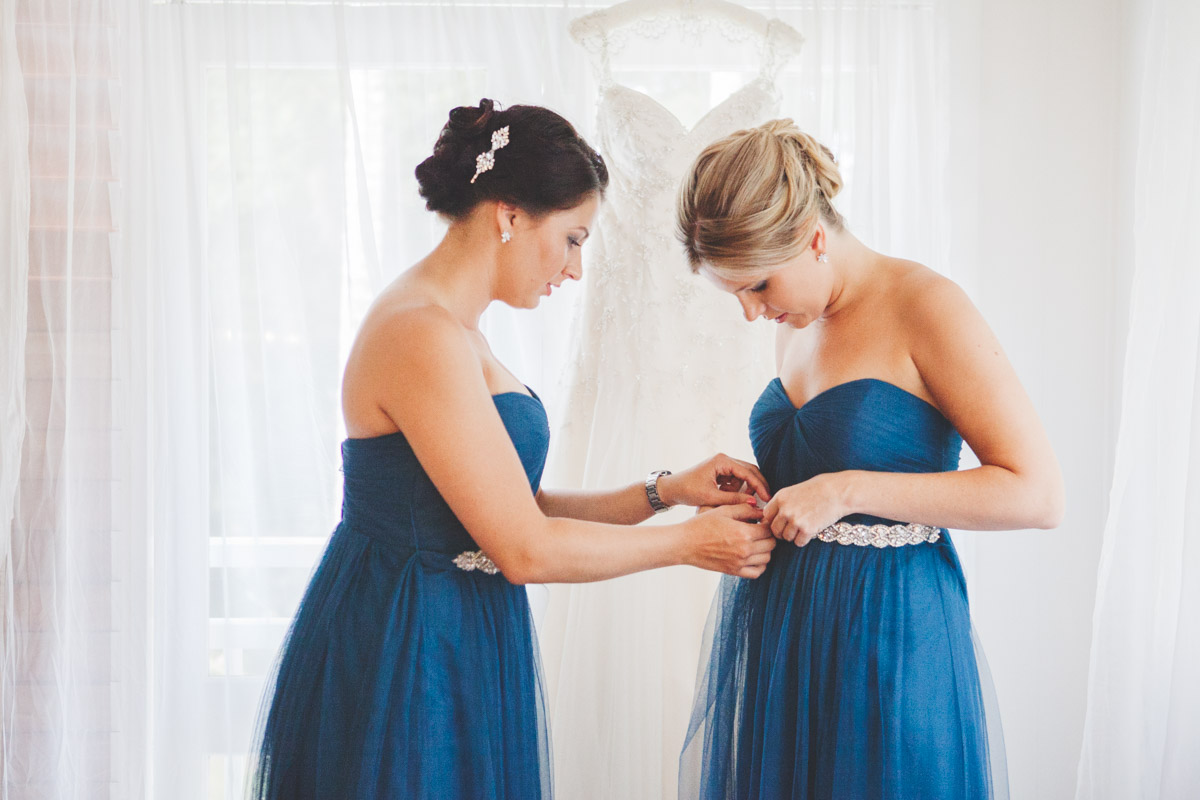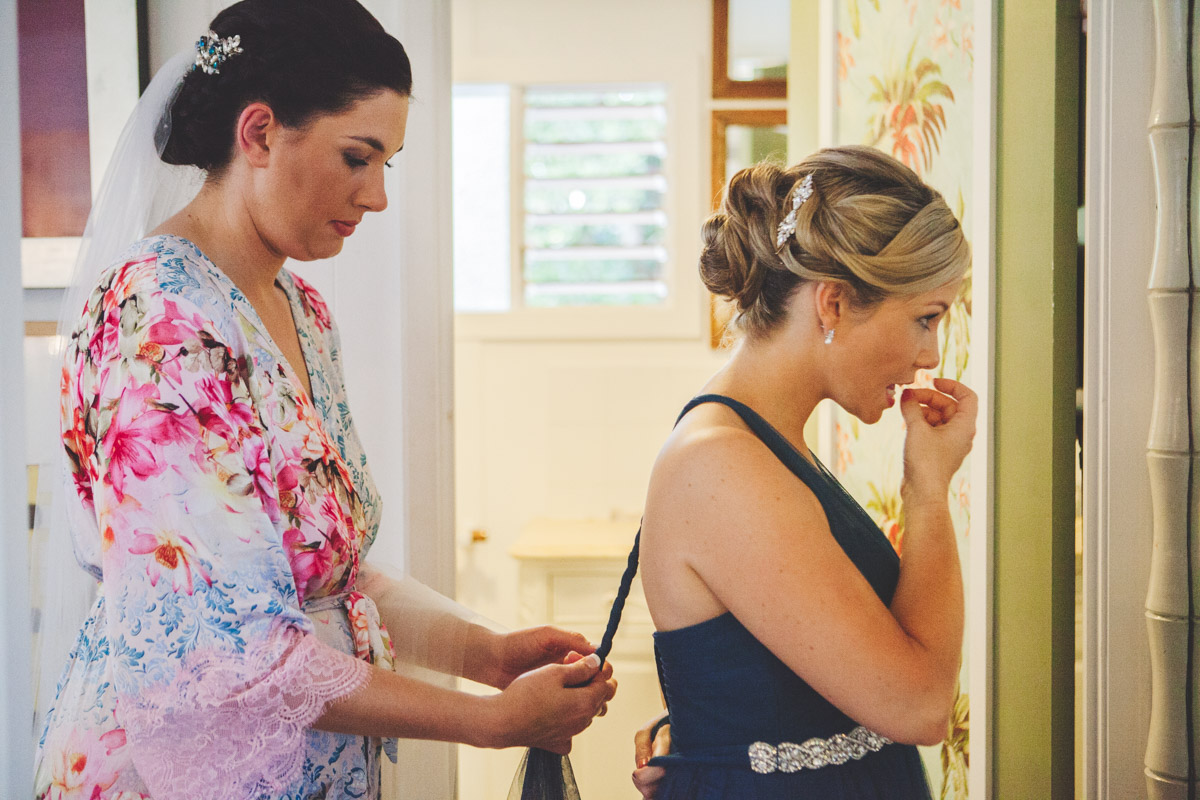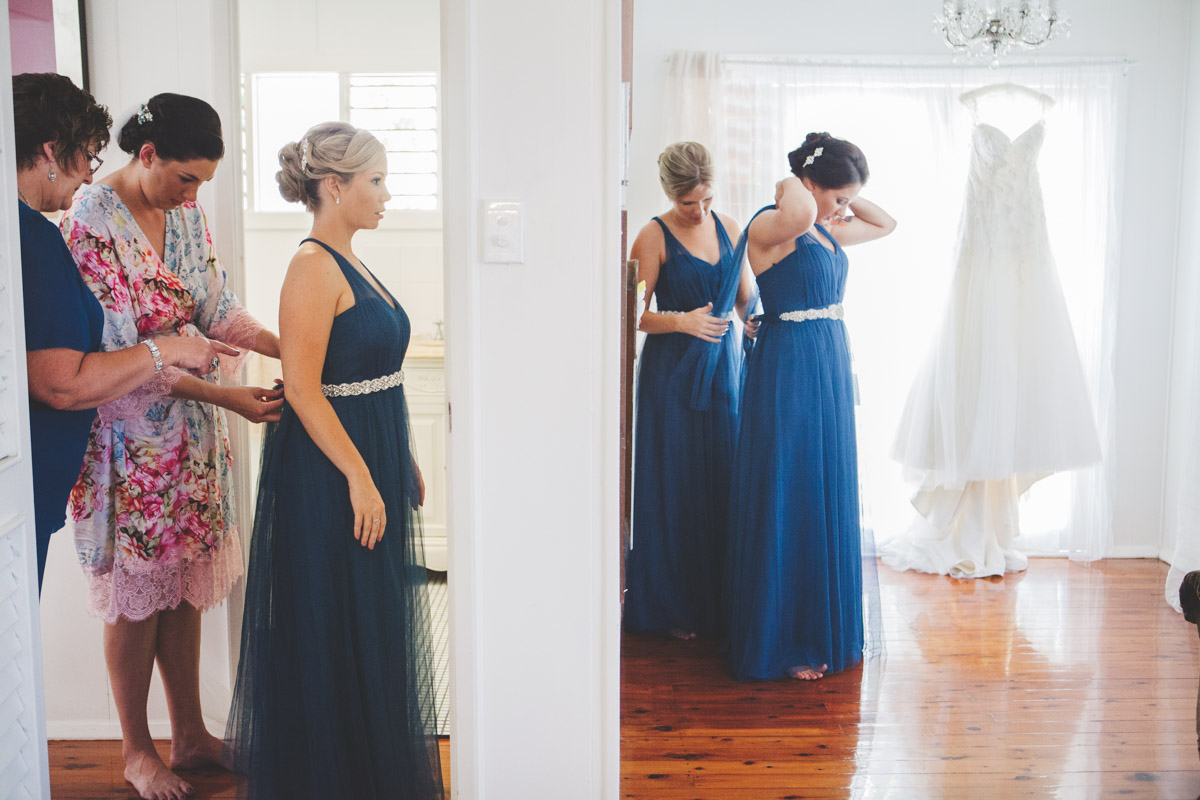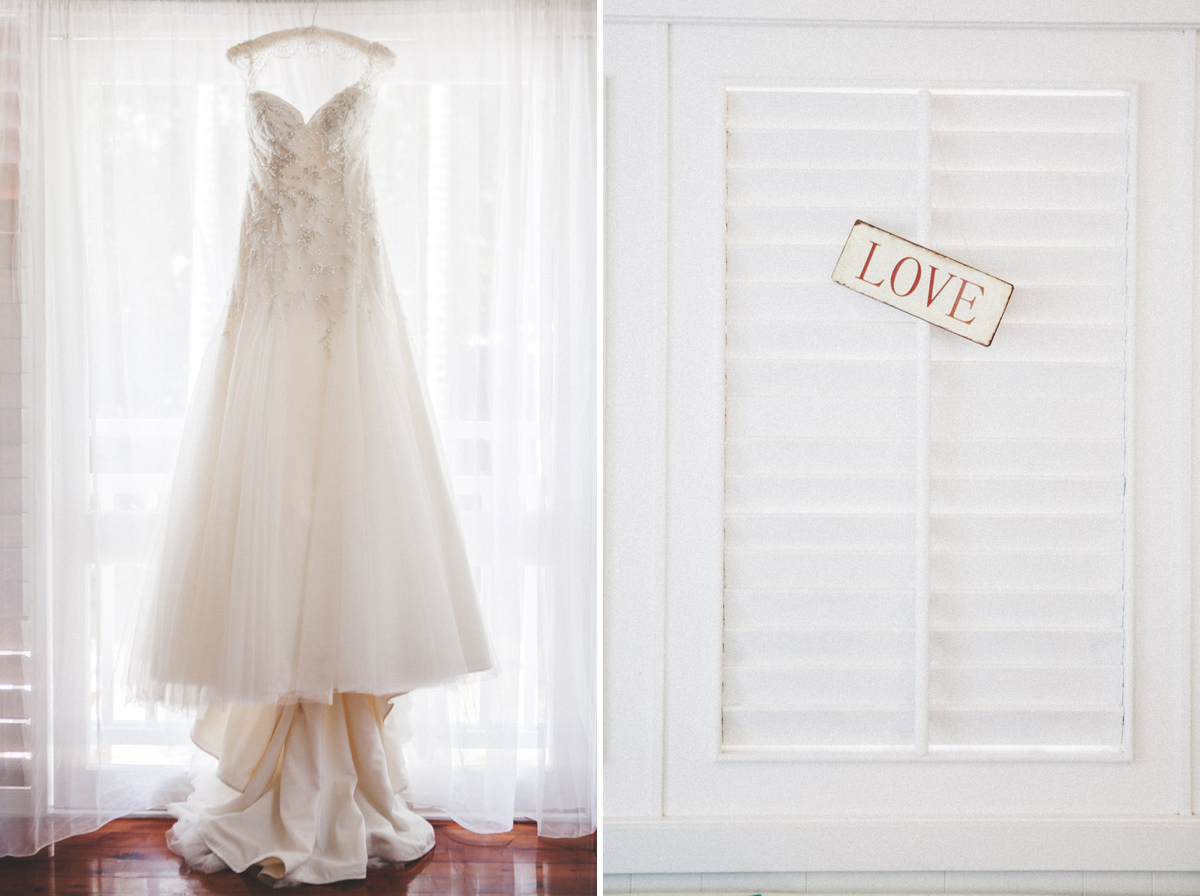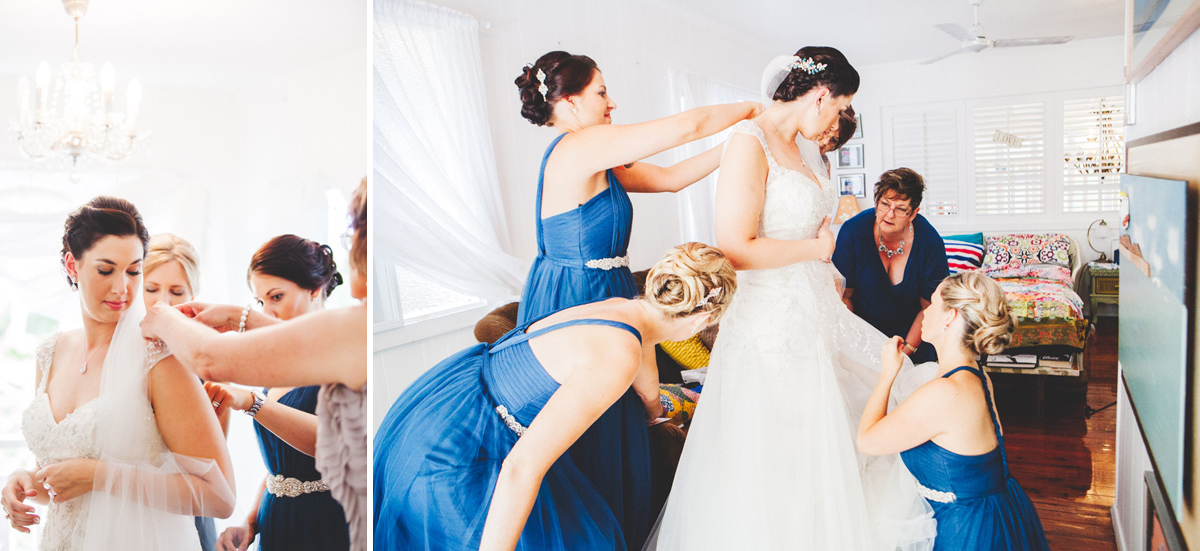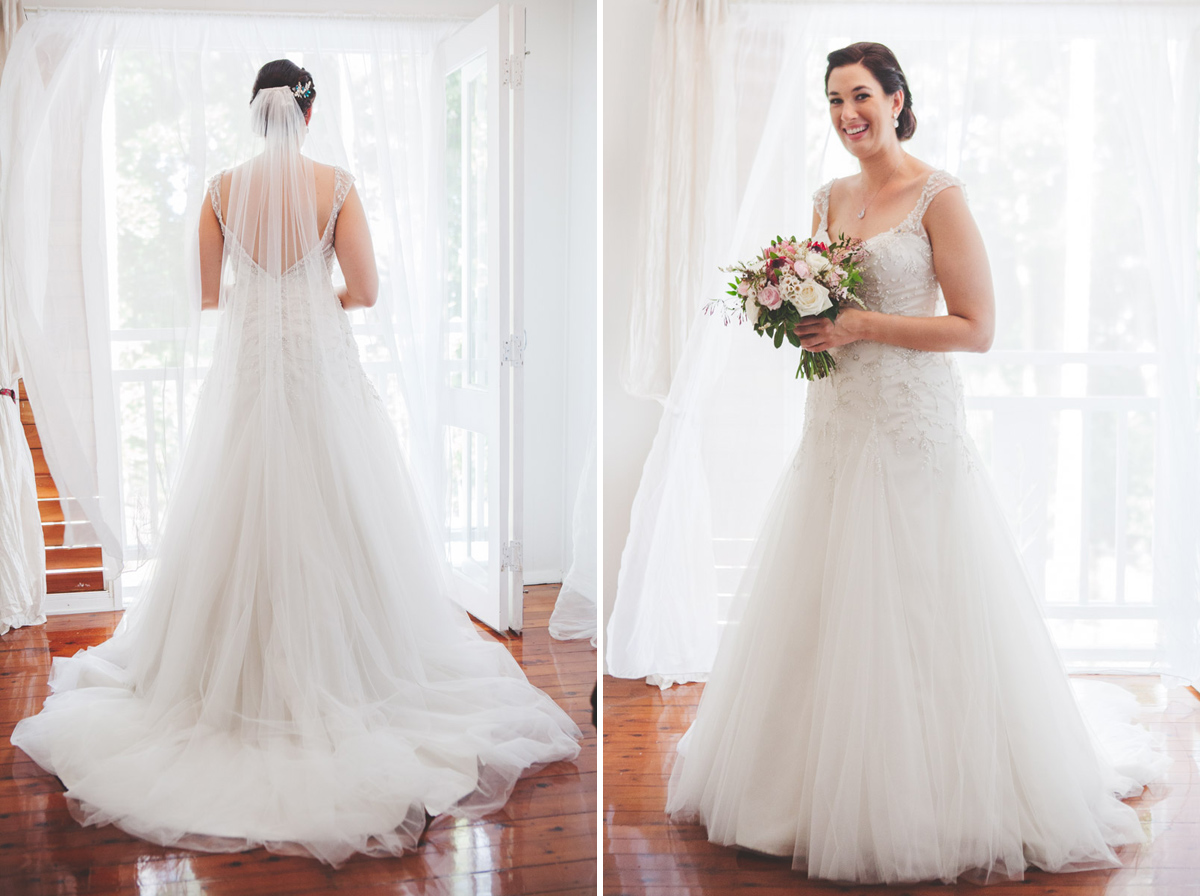 The wedding ceremony was beautiful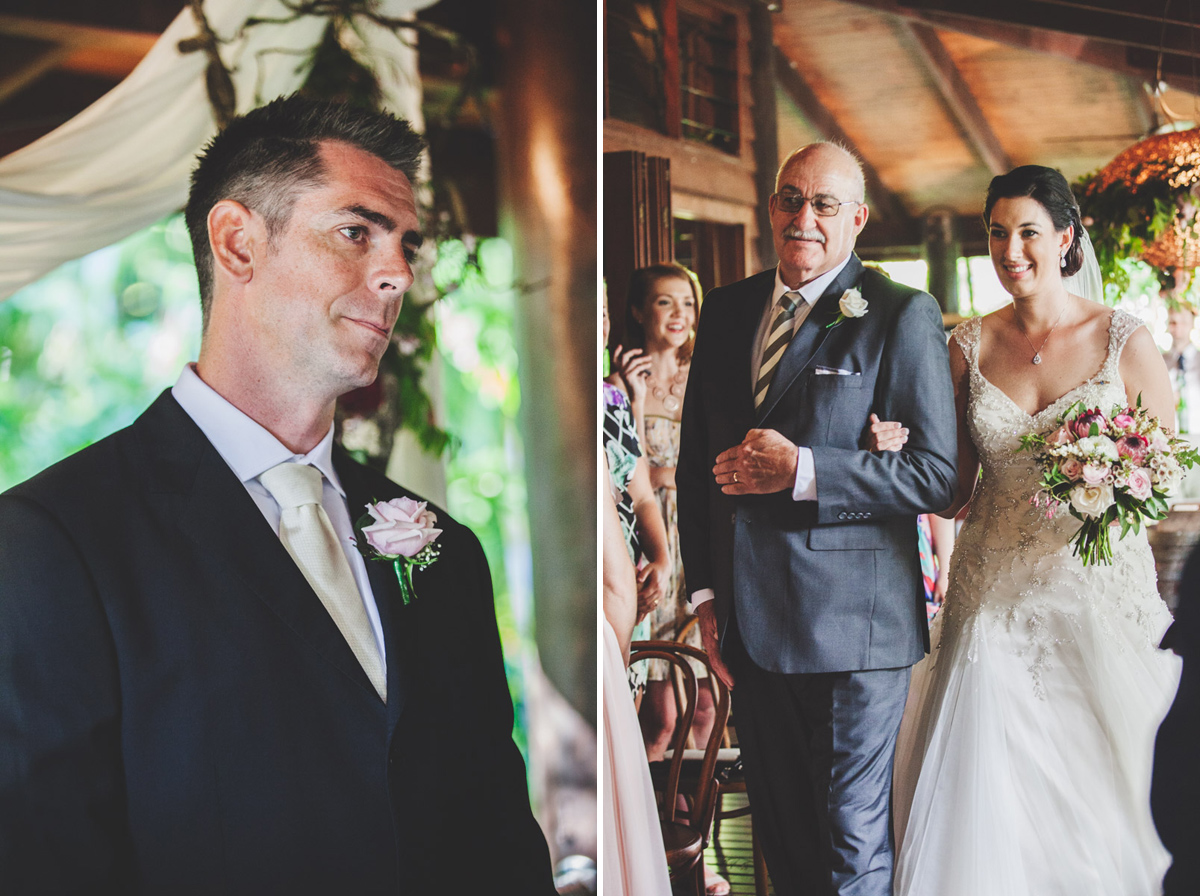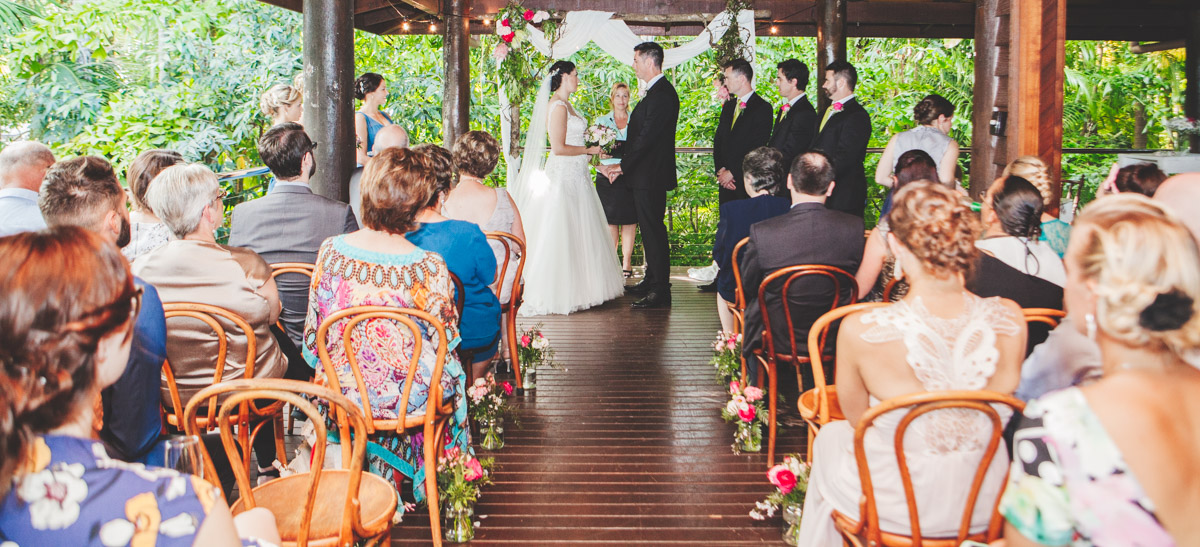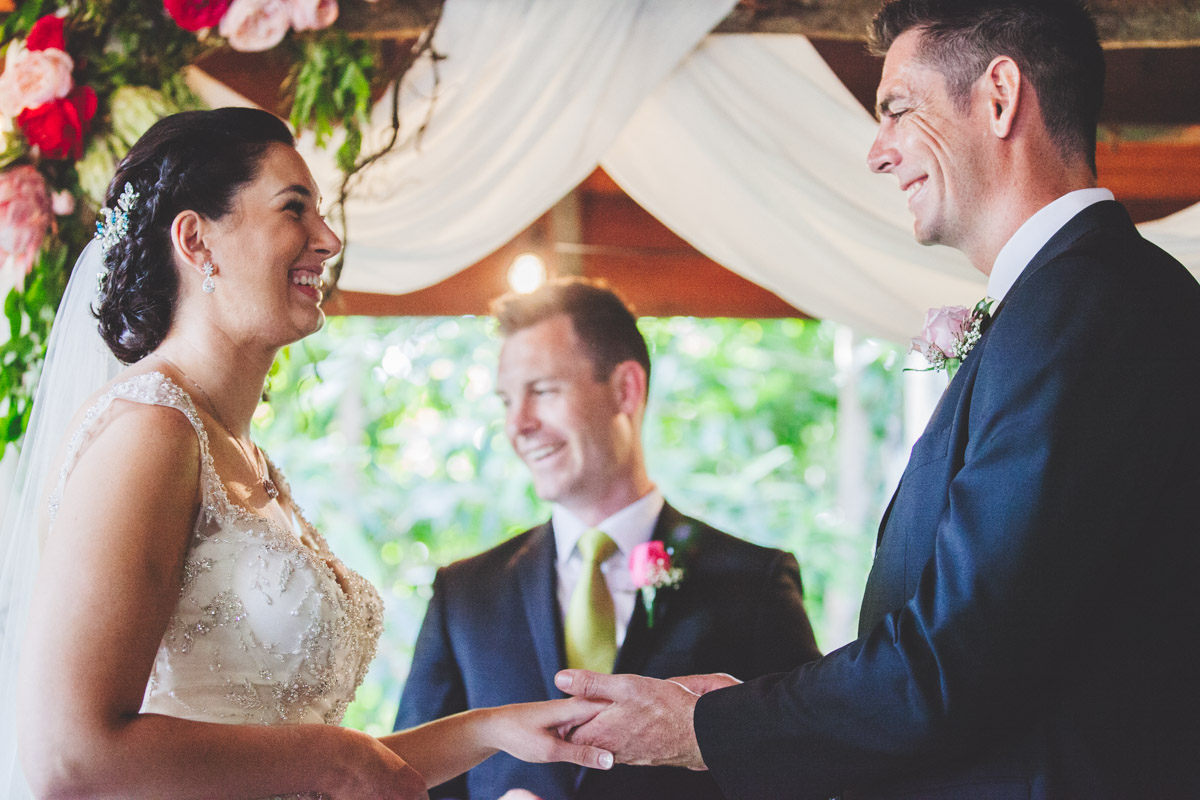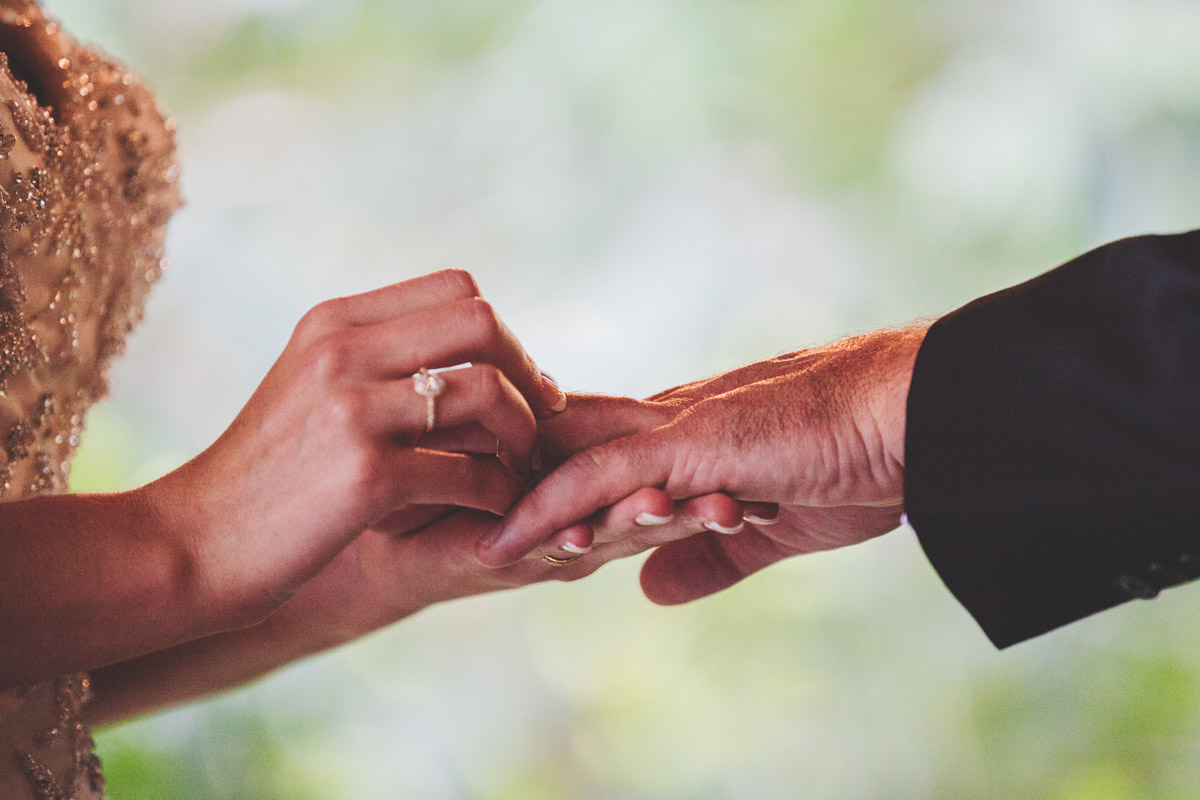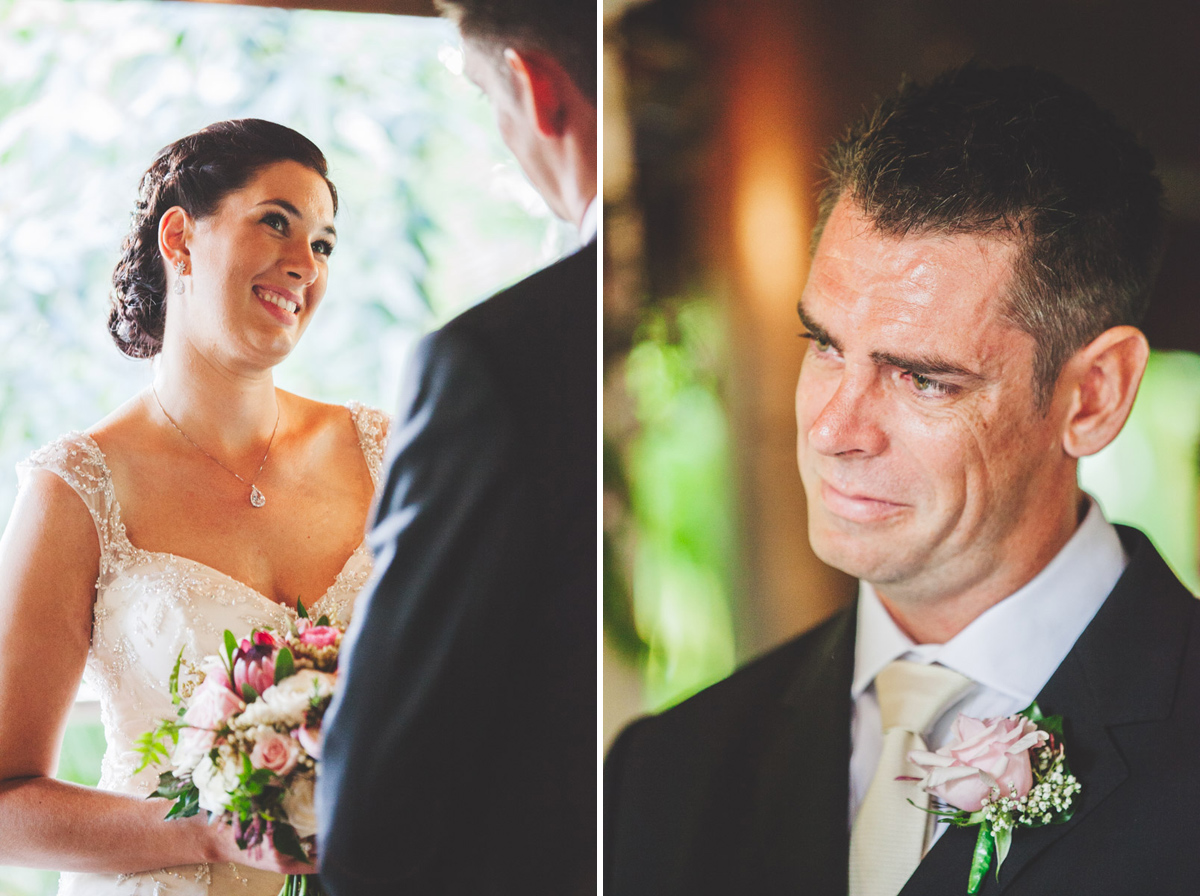 Cass & Gareth have a 5 year box.  They have written letters to each other about how much they love each other, and sealed them into the box with a great bottle of wine.  The box is to be opened in 5 years on their anniversary, the letters read, the wine drunk, and new letters and new bottle of wine to go back in for another 5 years.  What a fantastic idea.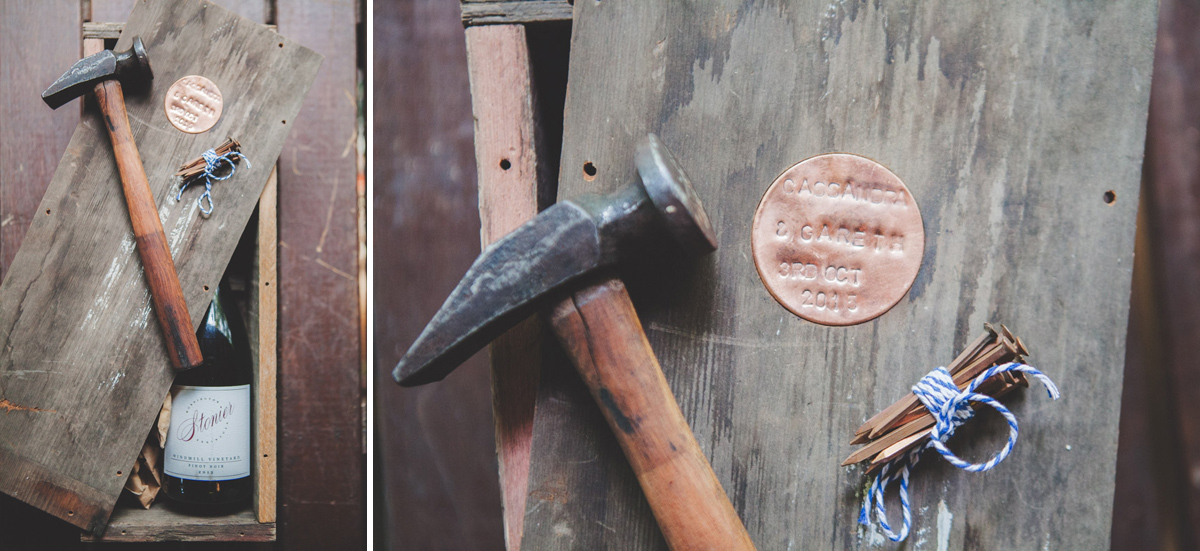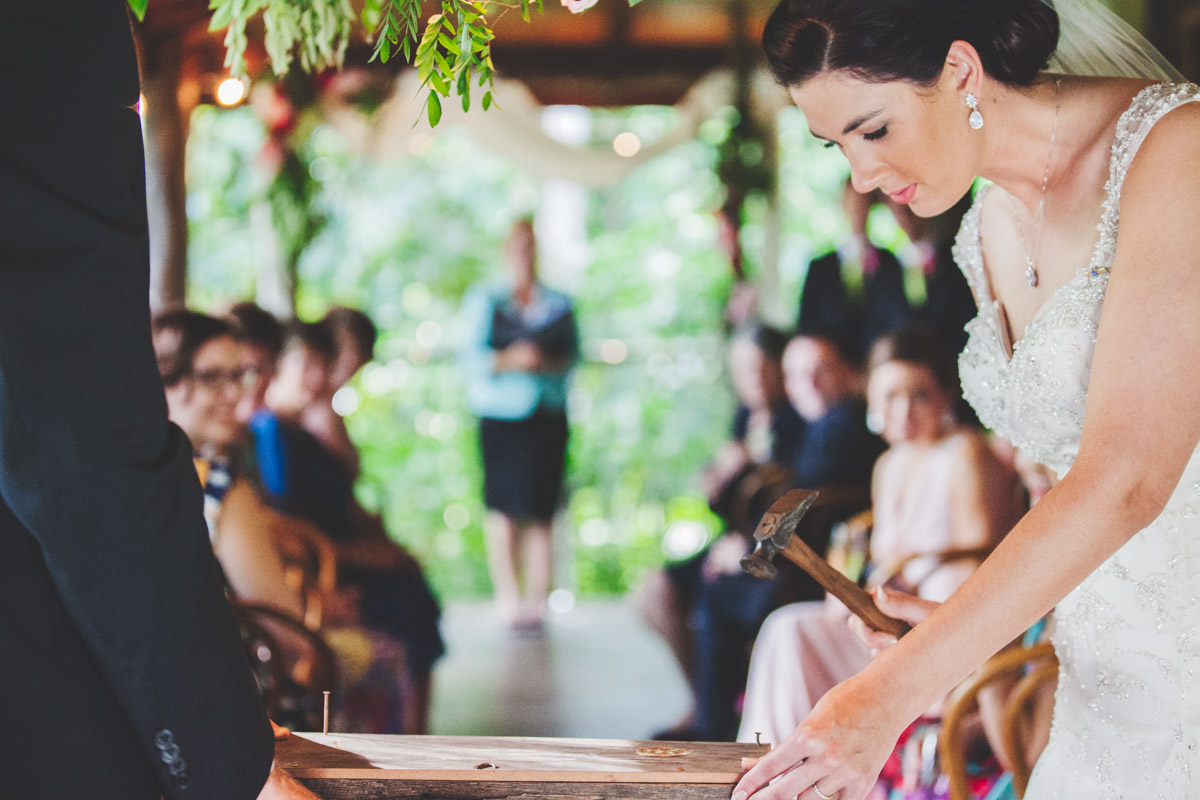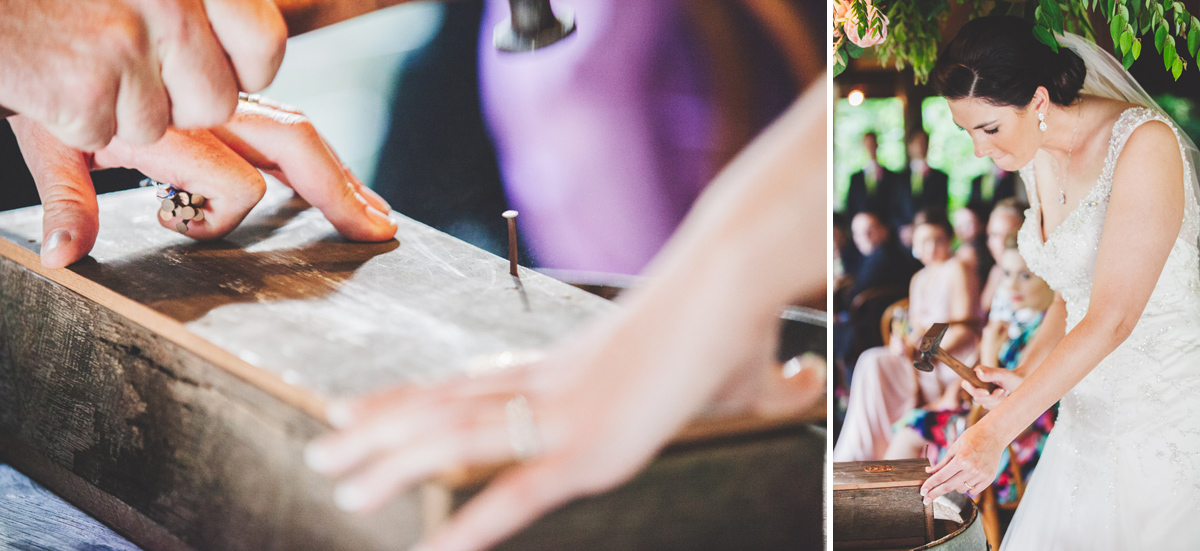 After the ceremony we went off in the dusk light for a few wedding portraits.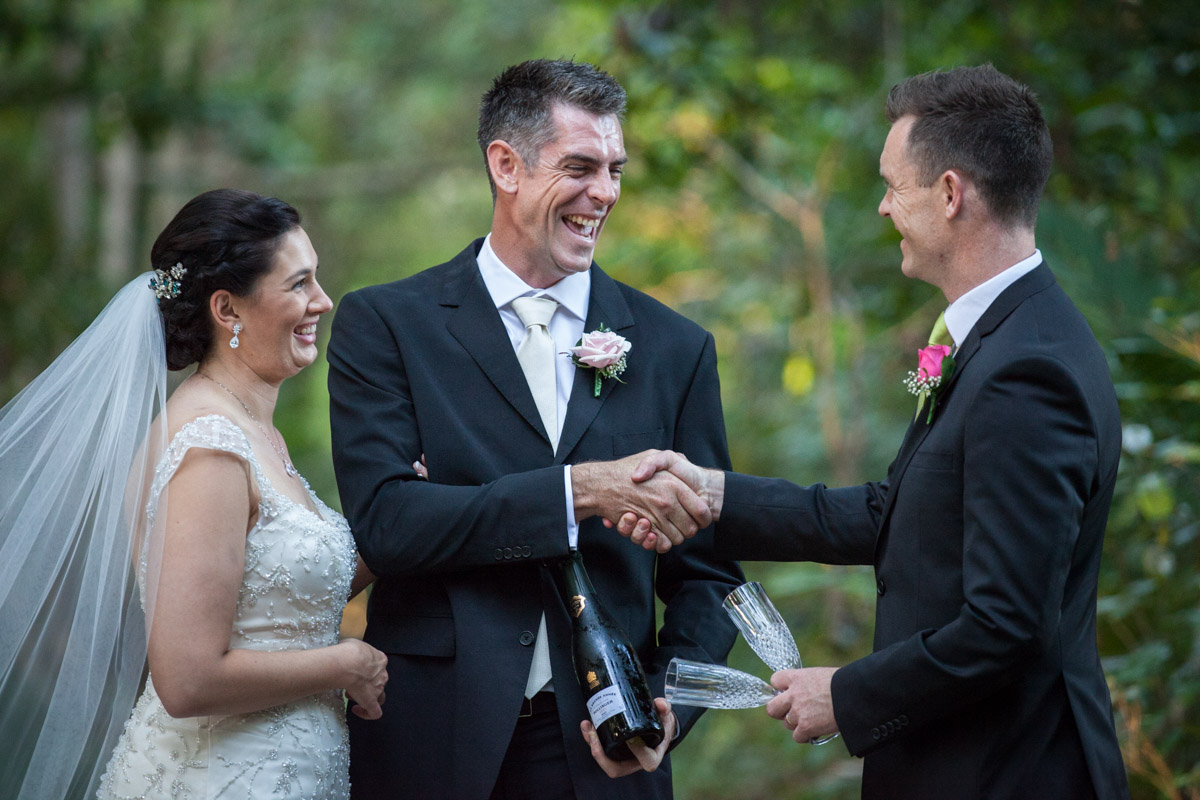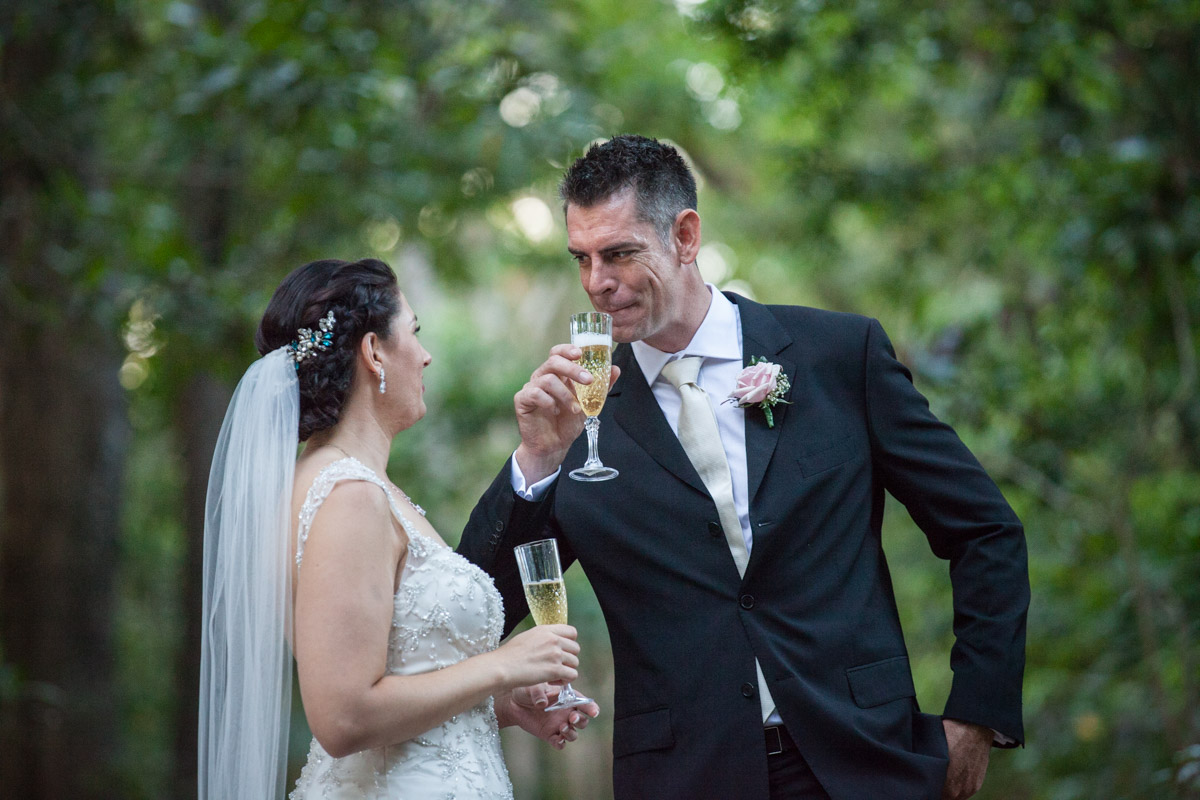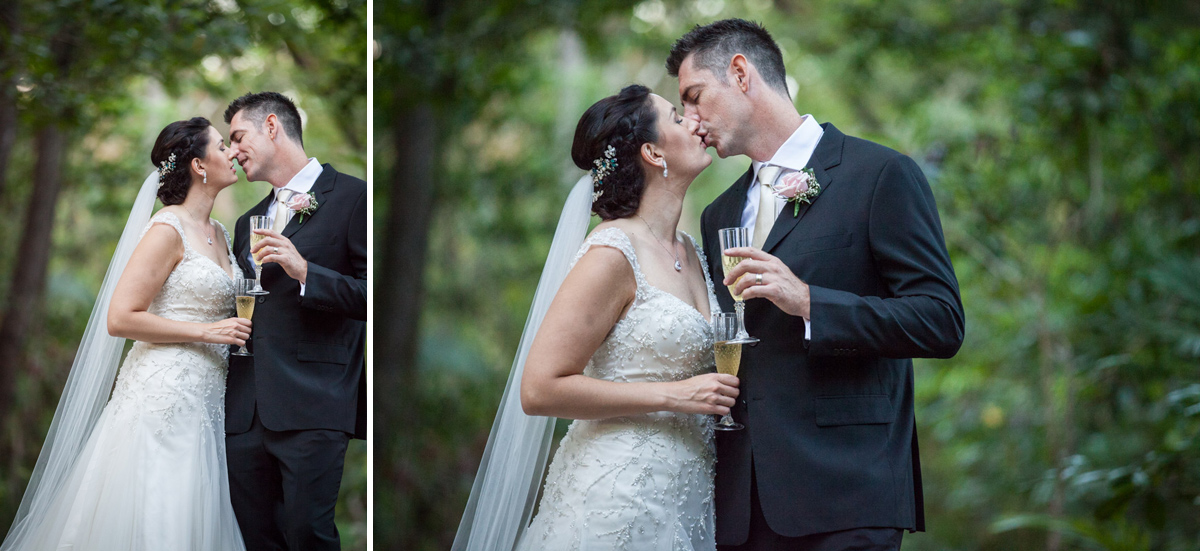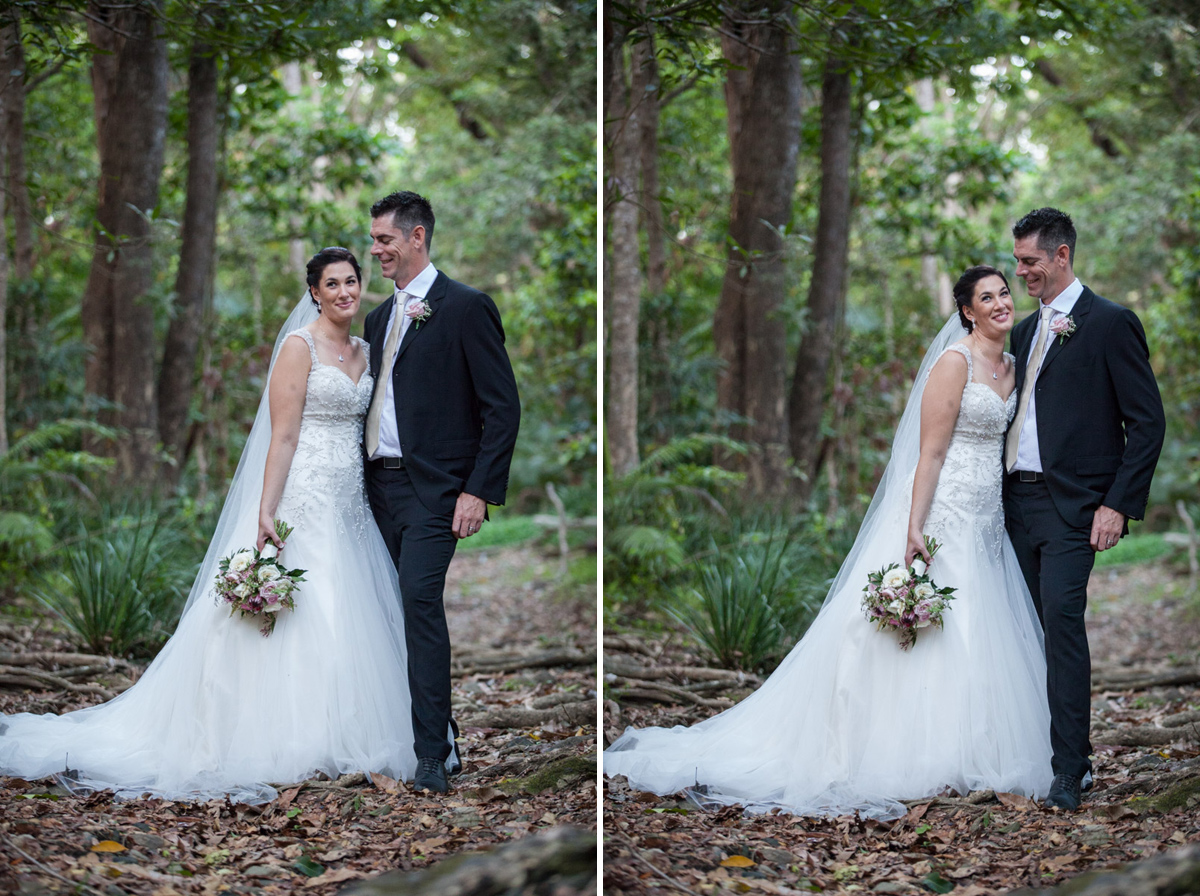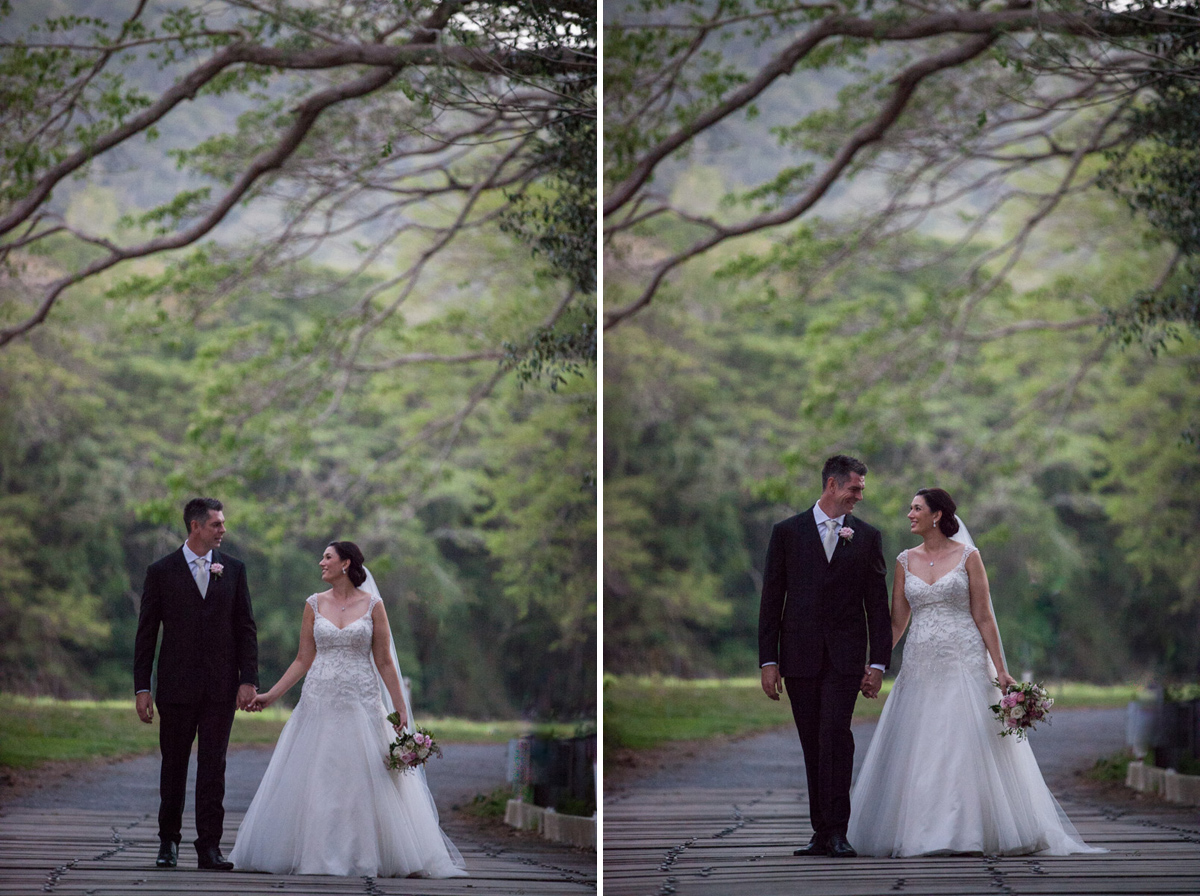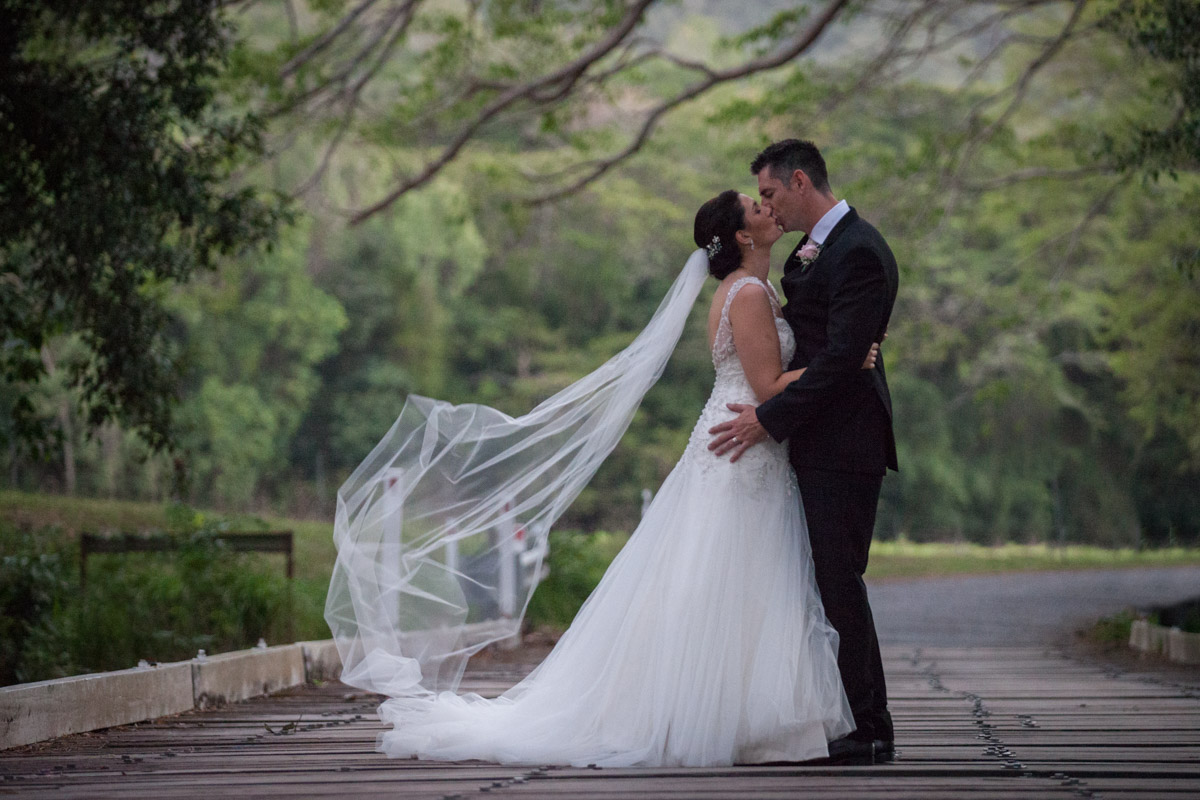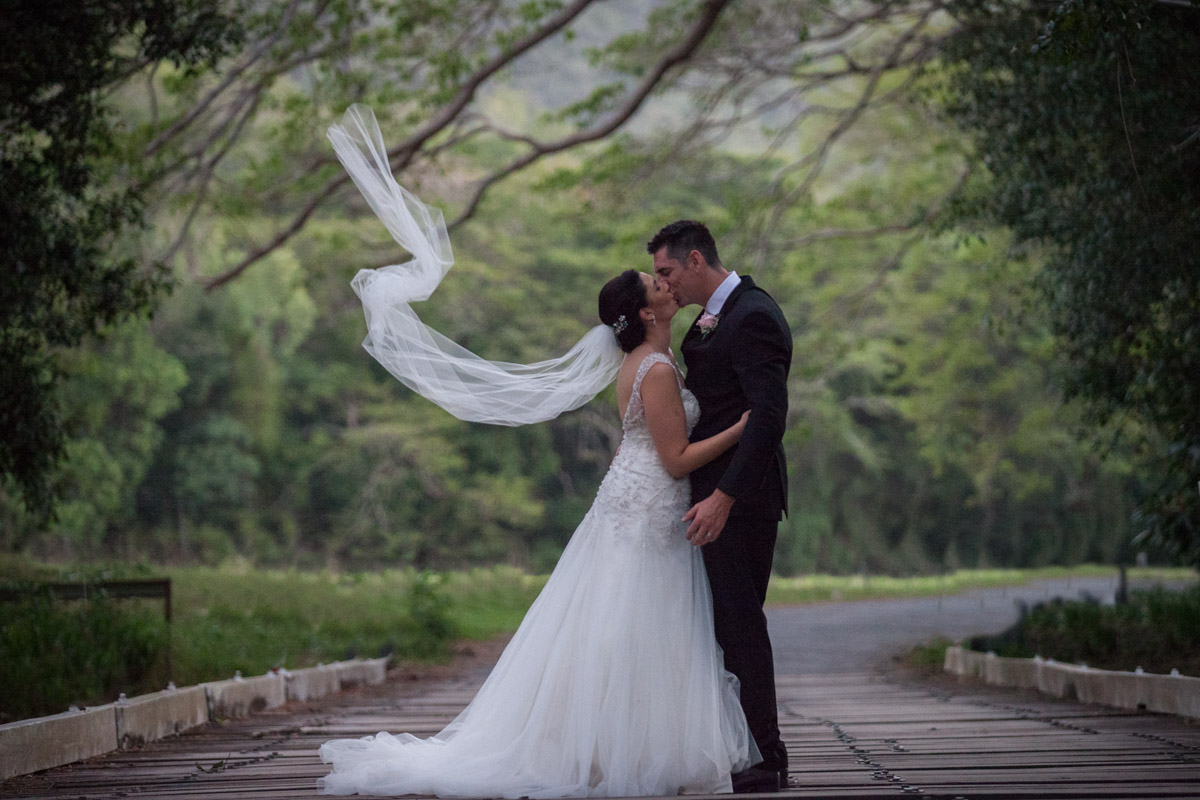 And the to the reception at Nautilus.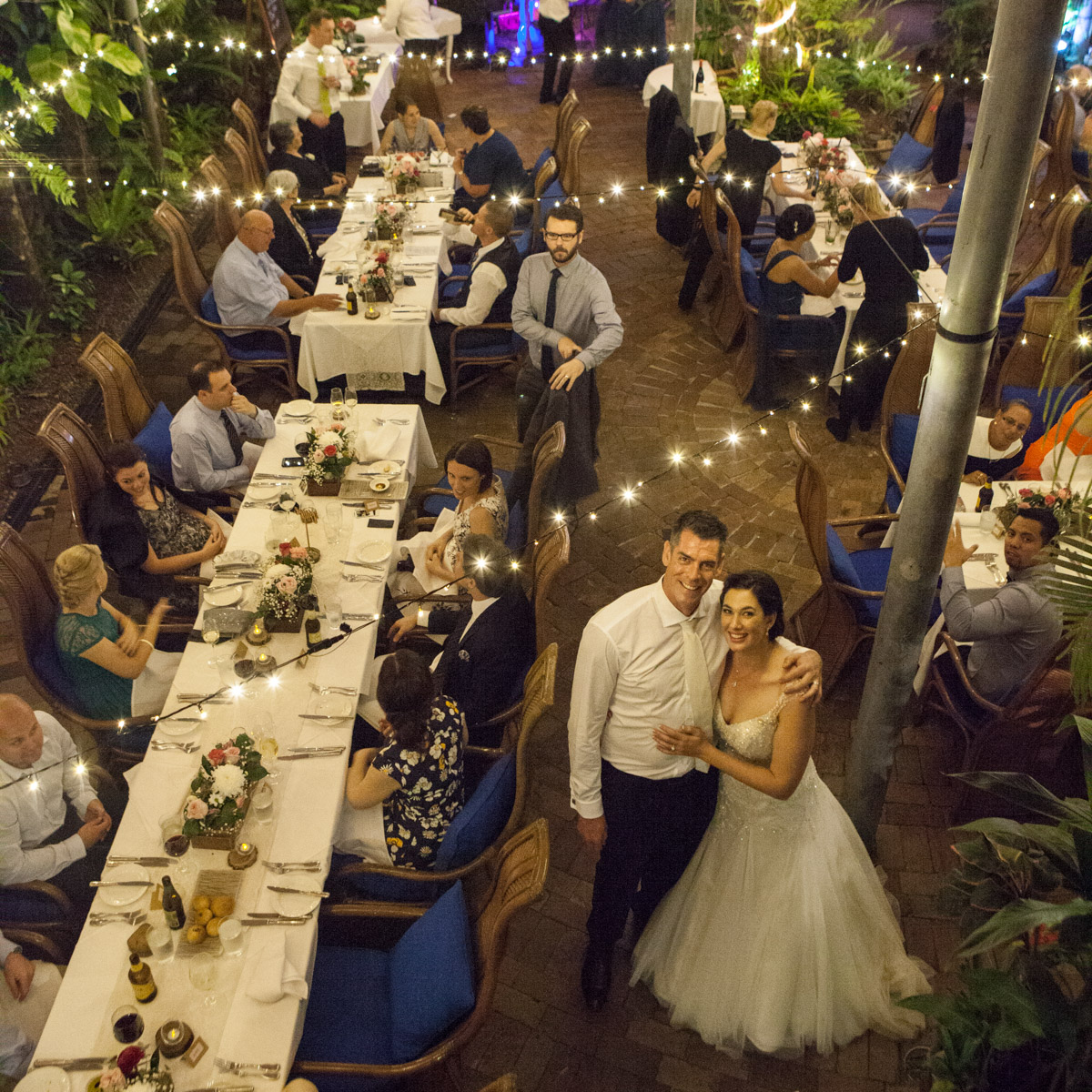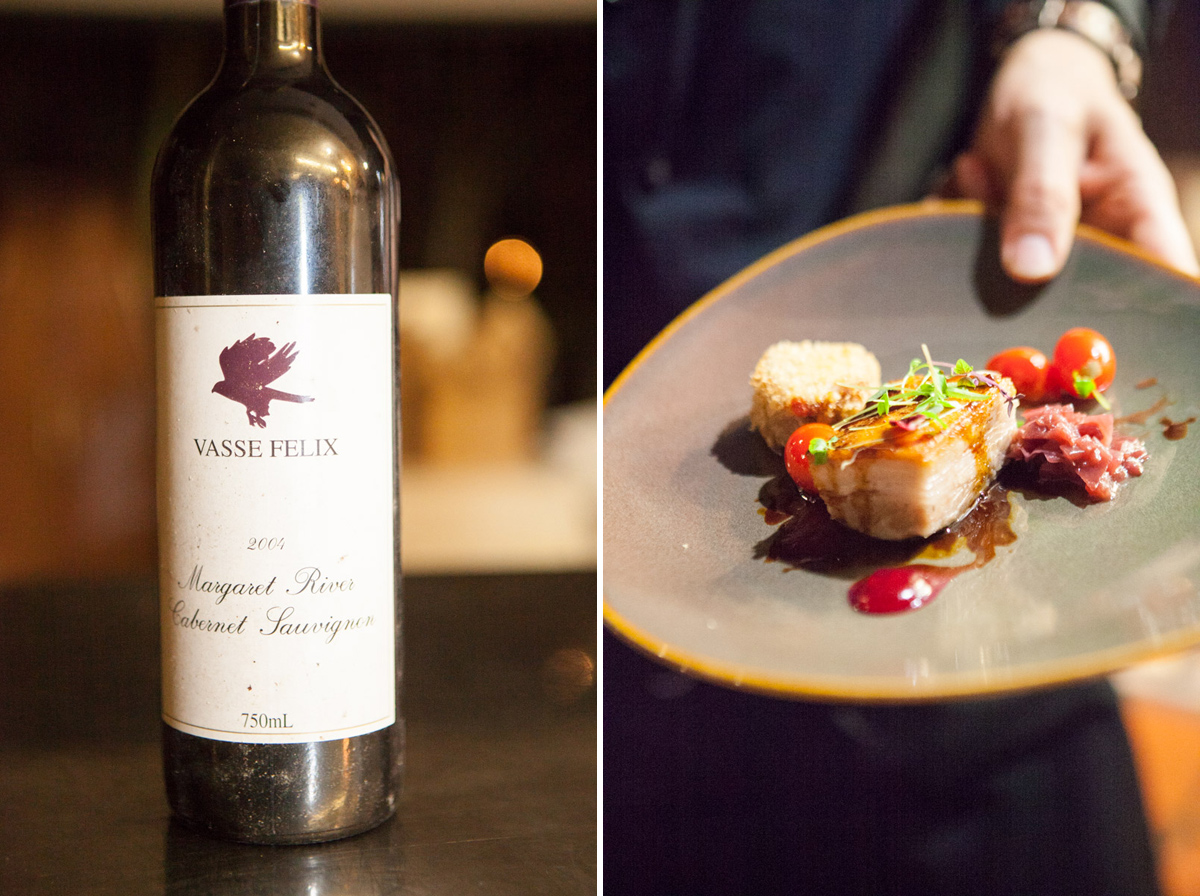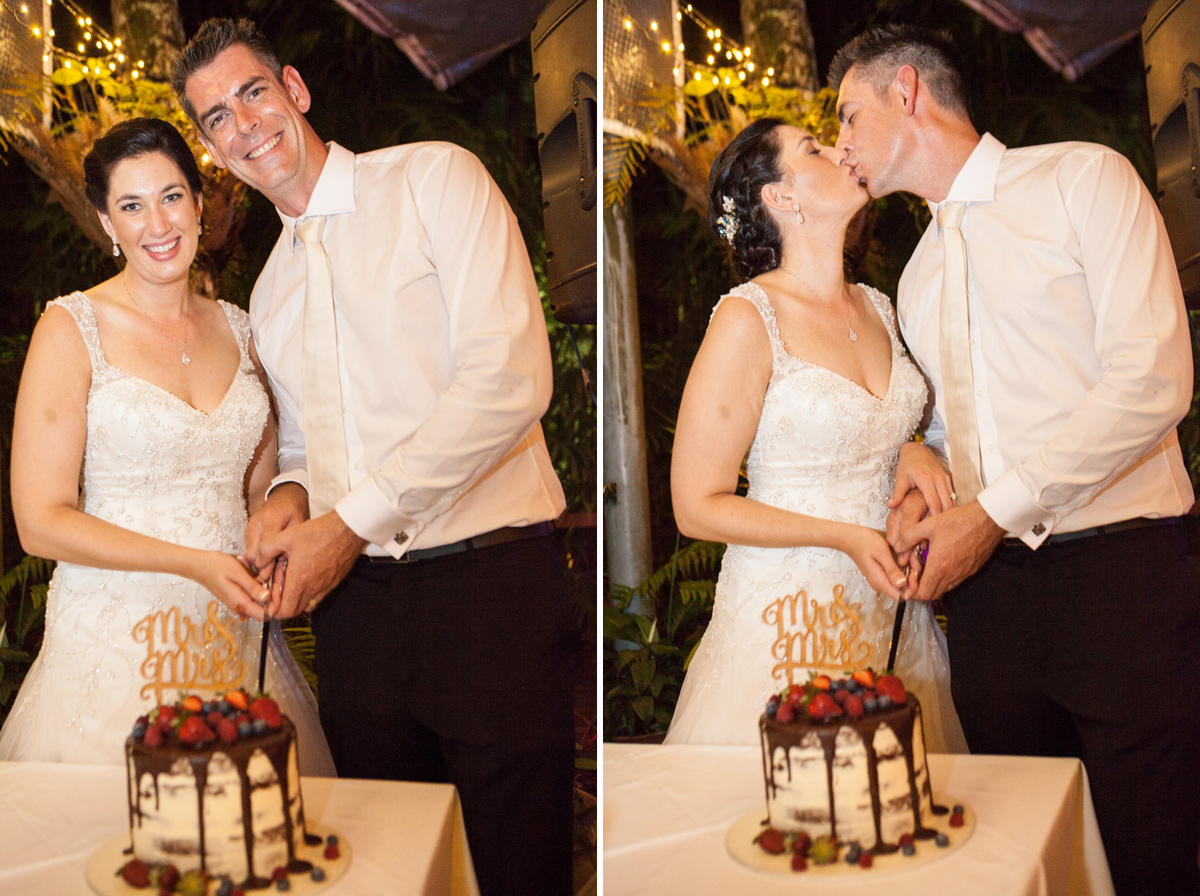 It was a beautiful wedding for 2 very beautiful people.
For more photography click here to see my website, full blog, website, FaceBook, Instagram or Pinterest.