Maddy and Dale were married on a perfect day at Sandstone Point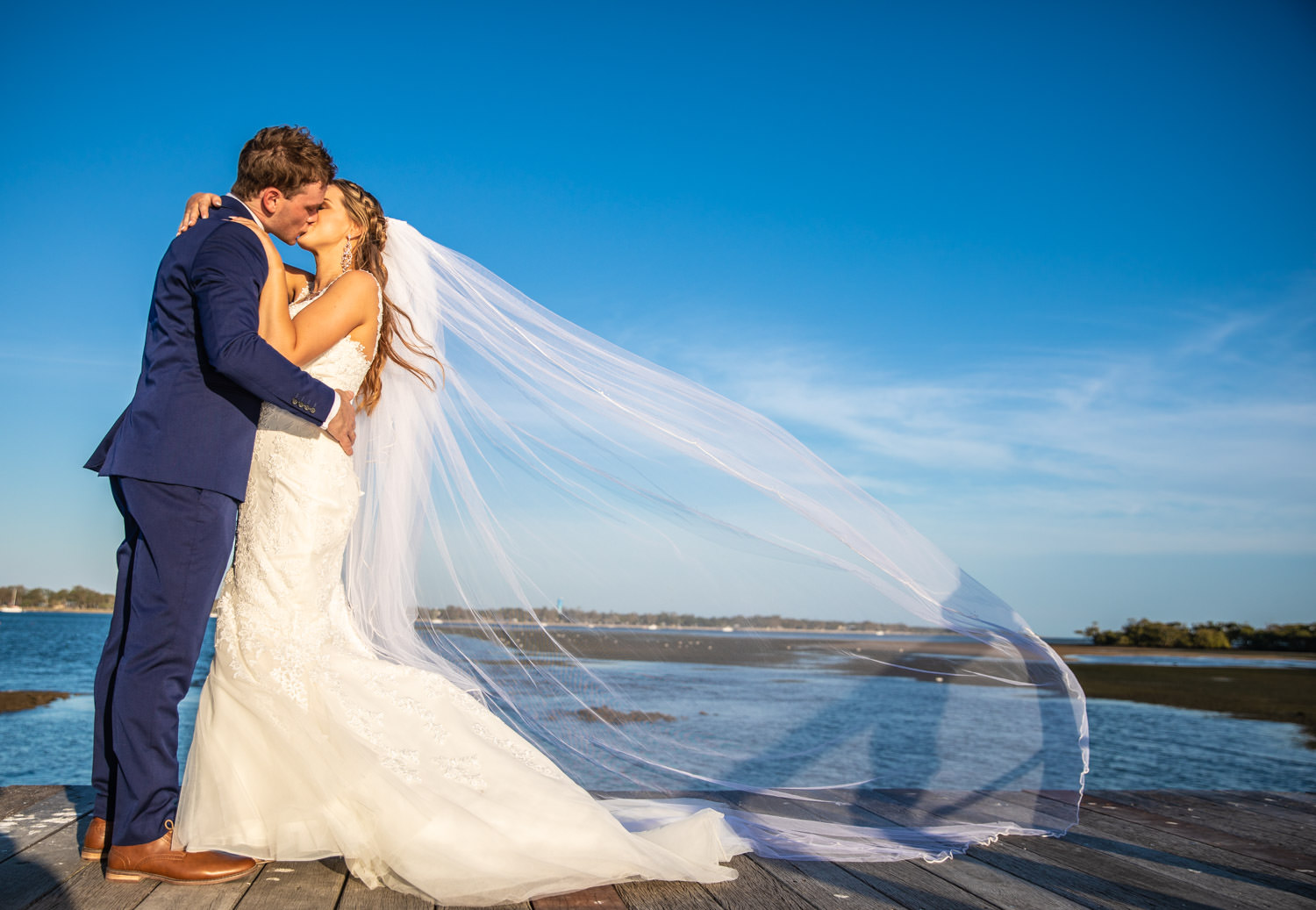 The day started early with preparations & laughter in Maddy's room,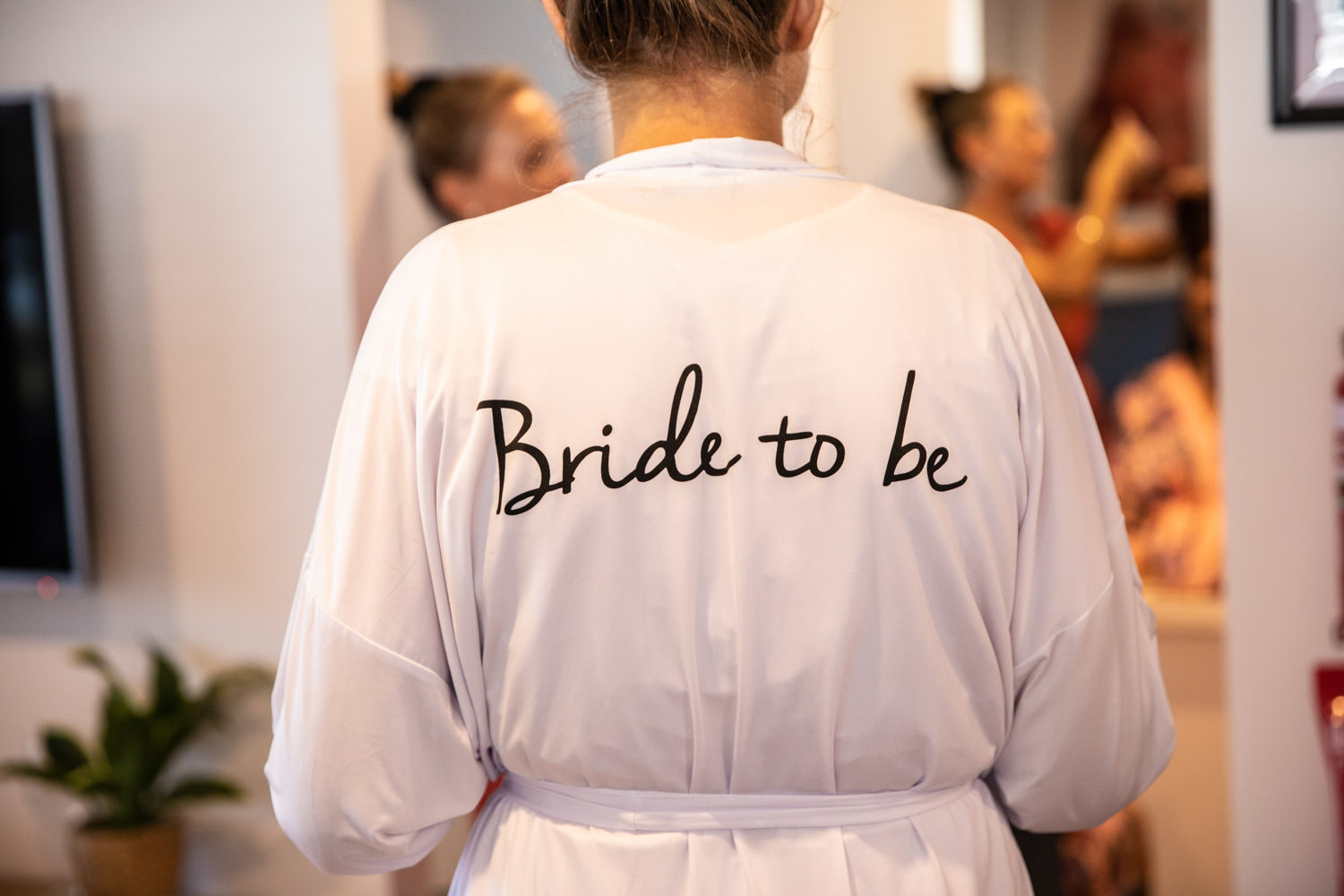 and the laughter & smiles continued all day.

Maddy was surrounded by family and friends.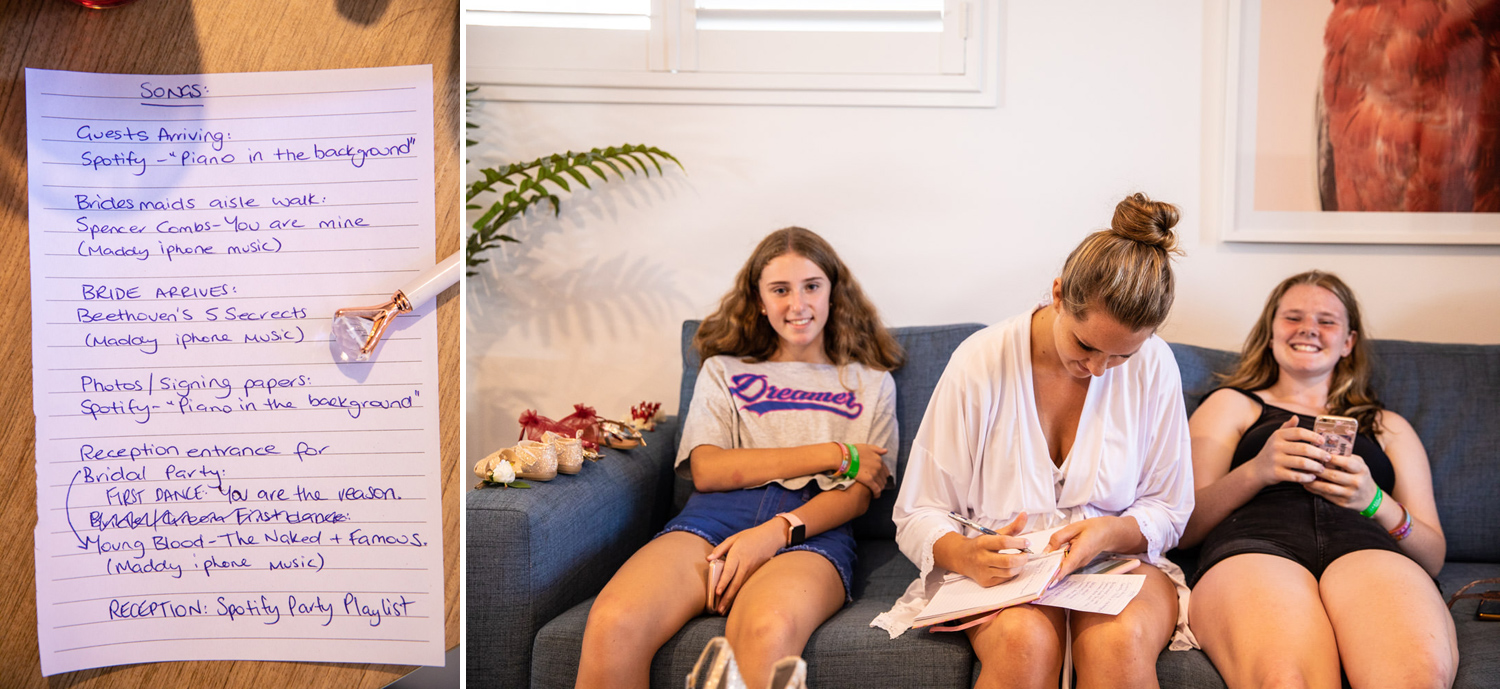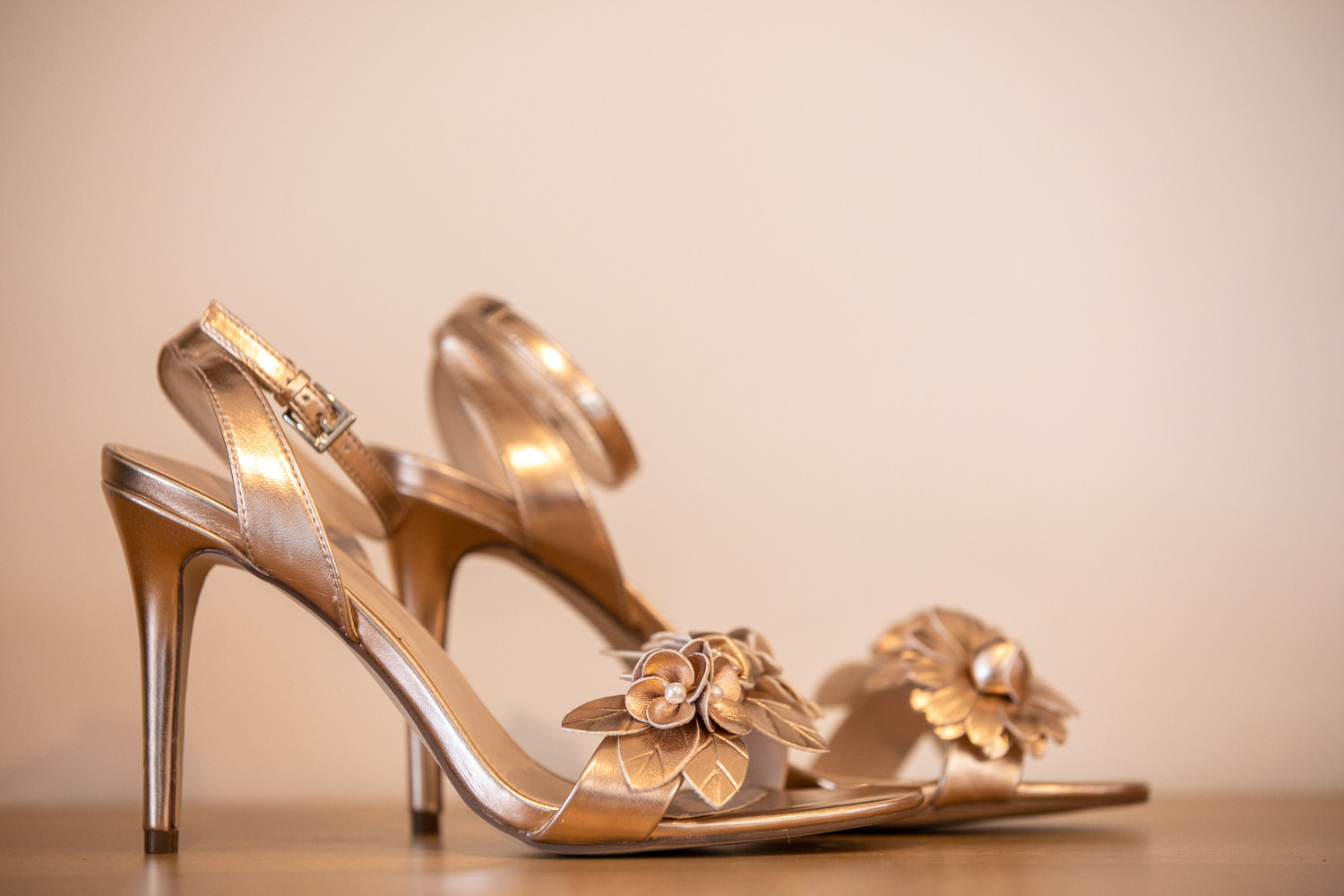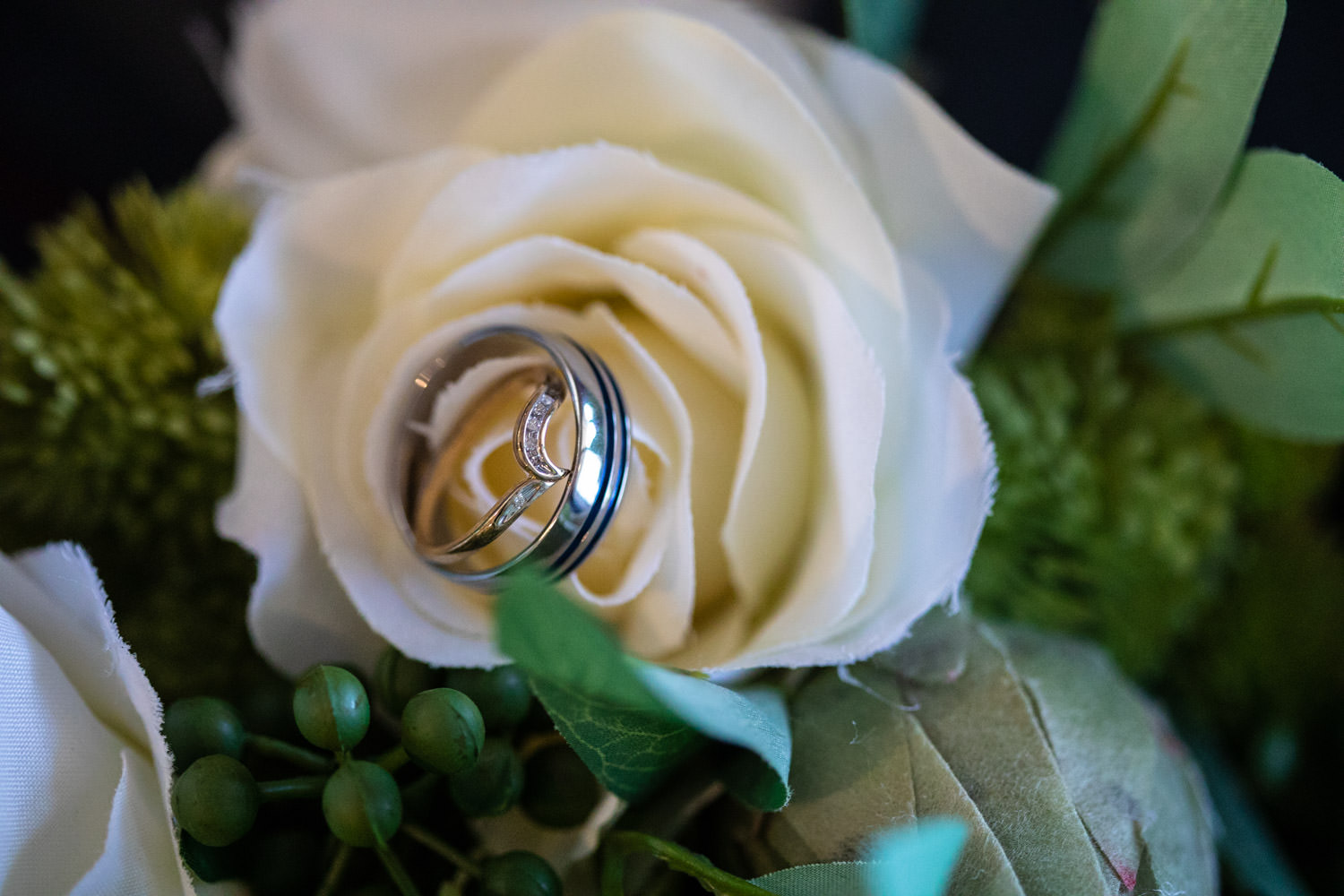 Maddy & Dale's daughter Hannah wasn't too sure about Jess putting lotion on her Mum's legs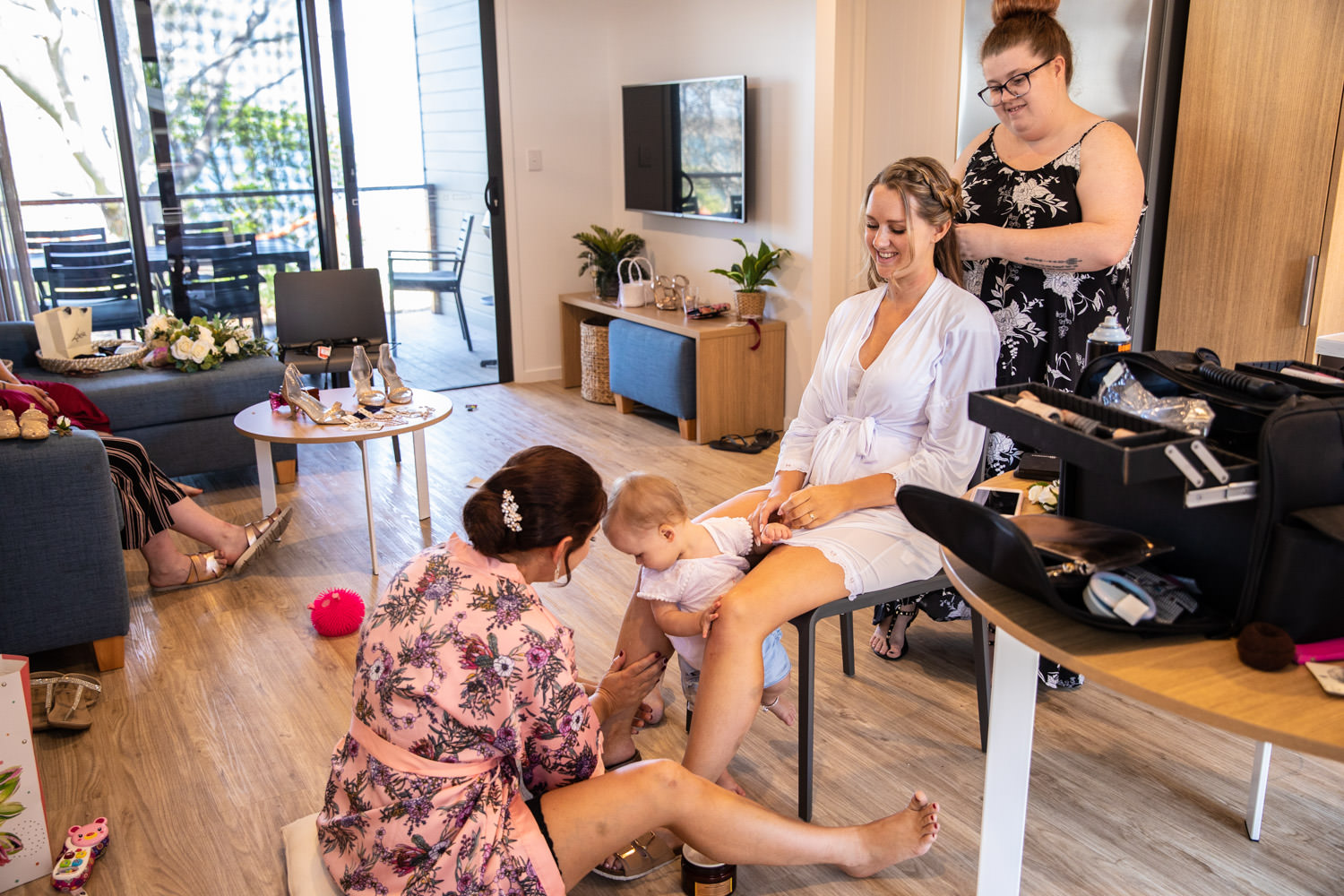 but then helped out.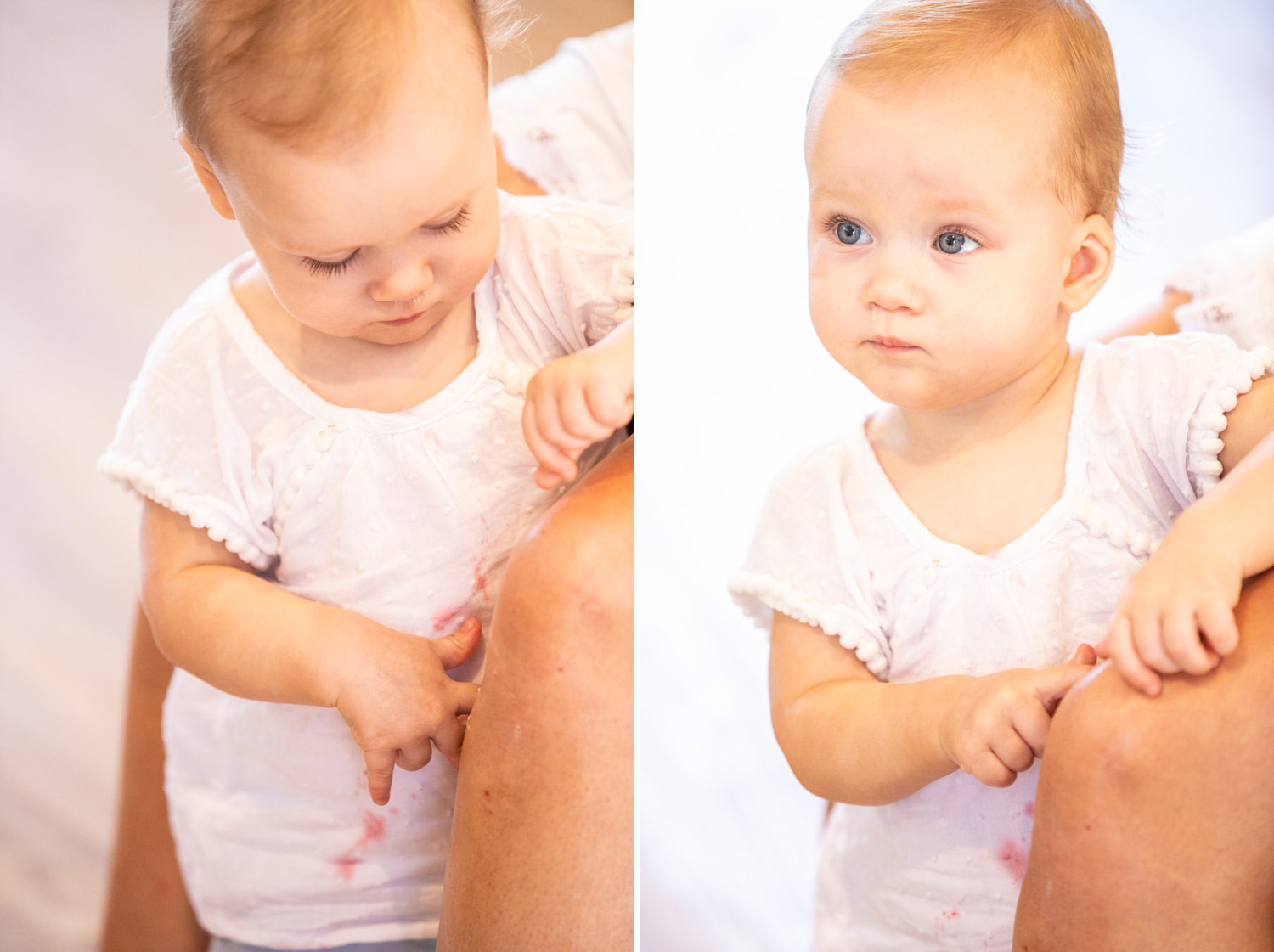 There was a bit less going on in the boys room for most of the morning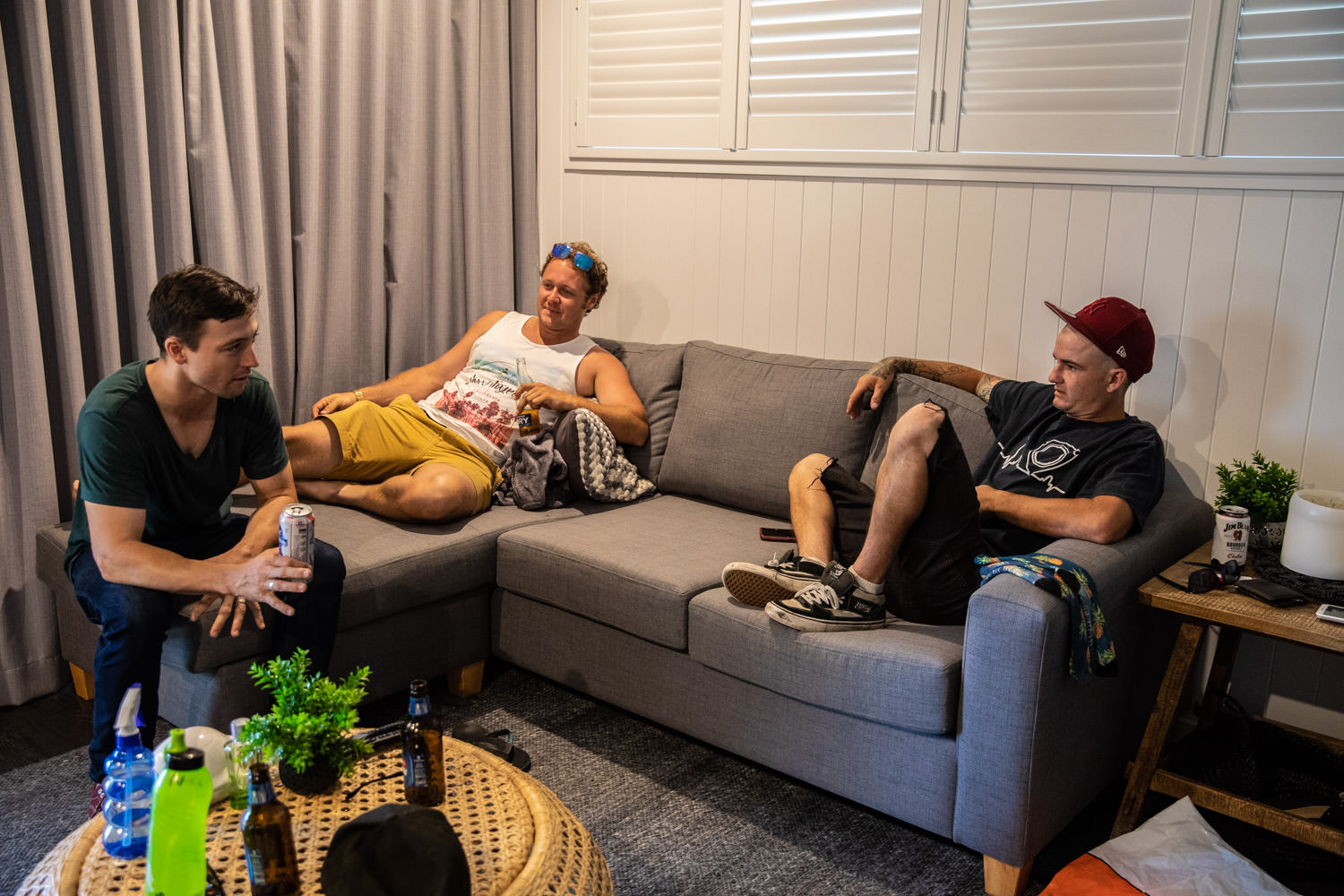 until it was time to get dressed.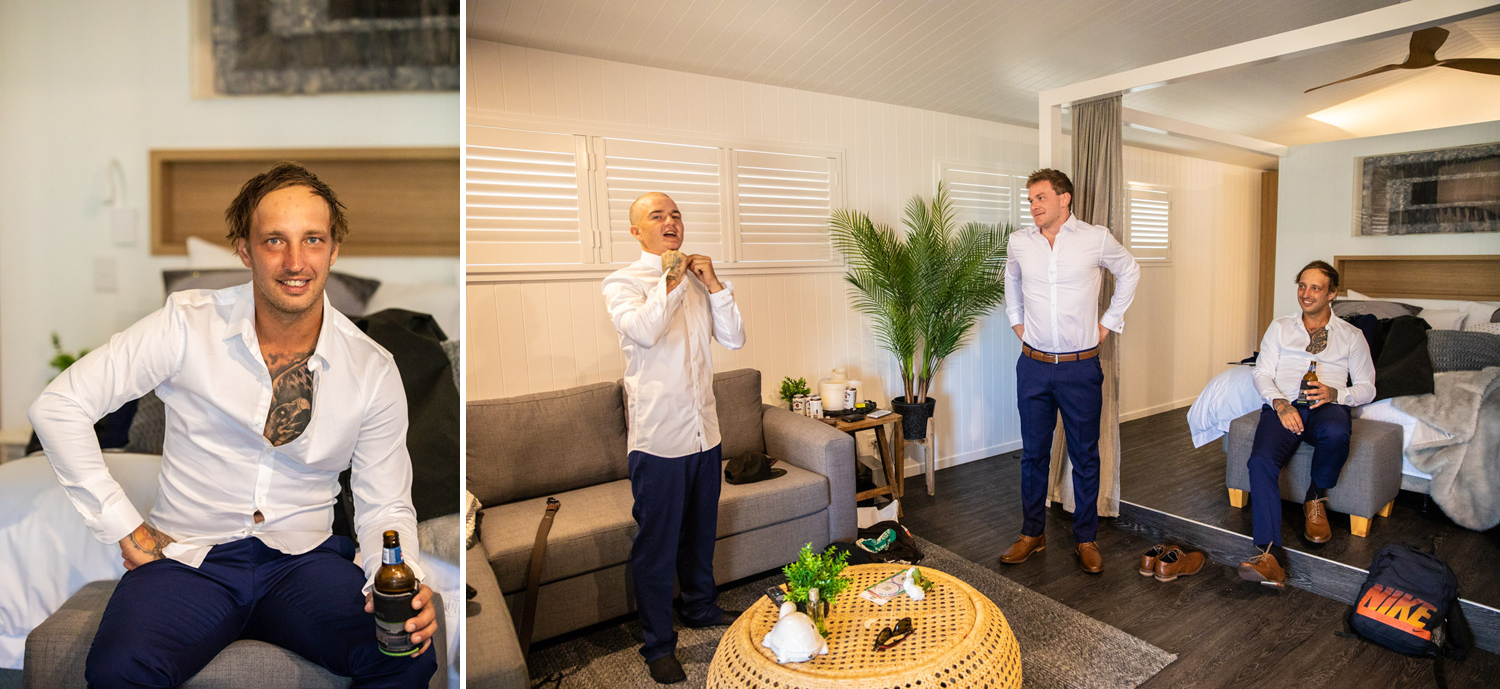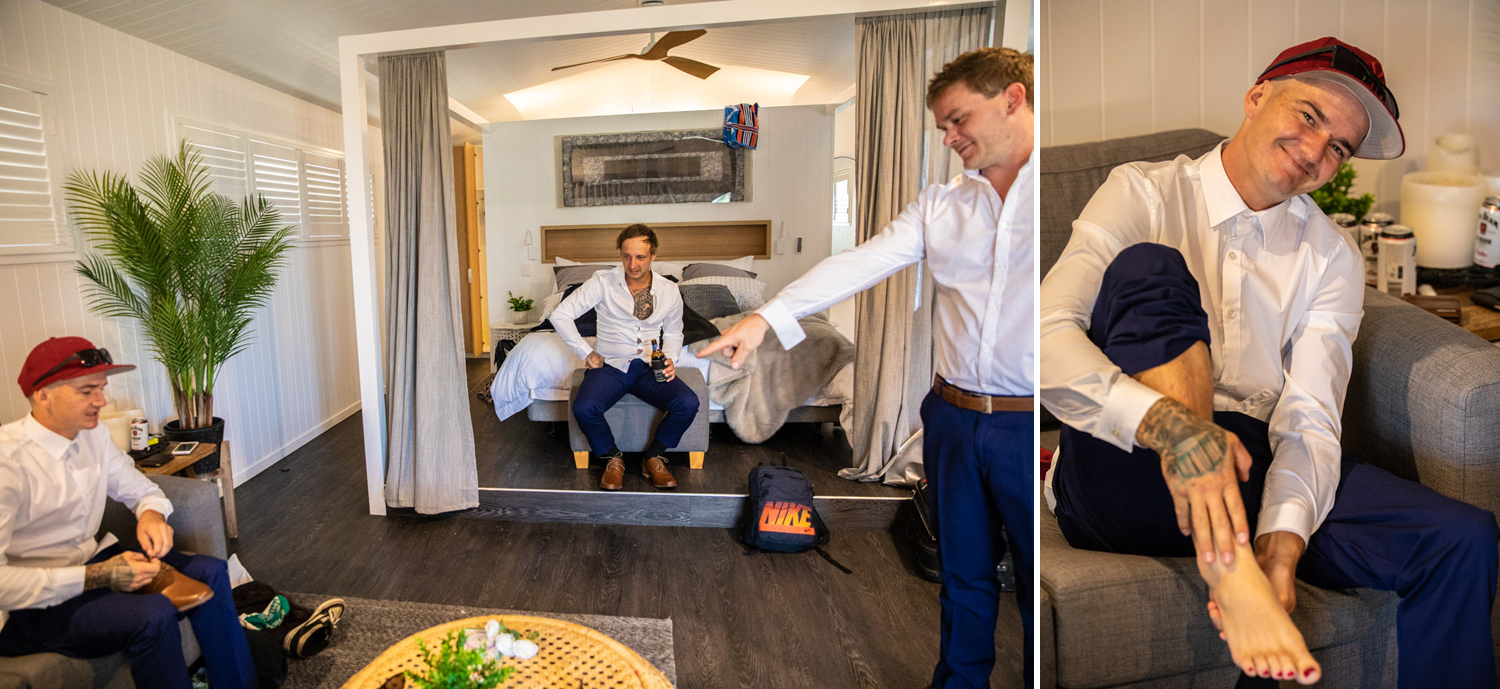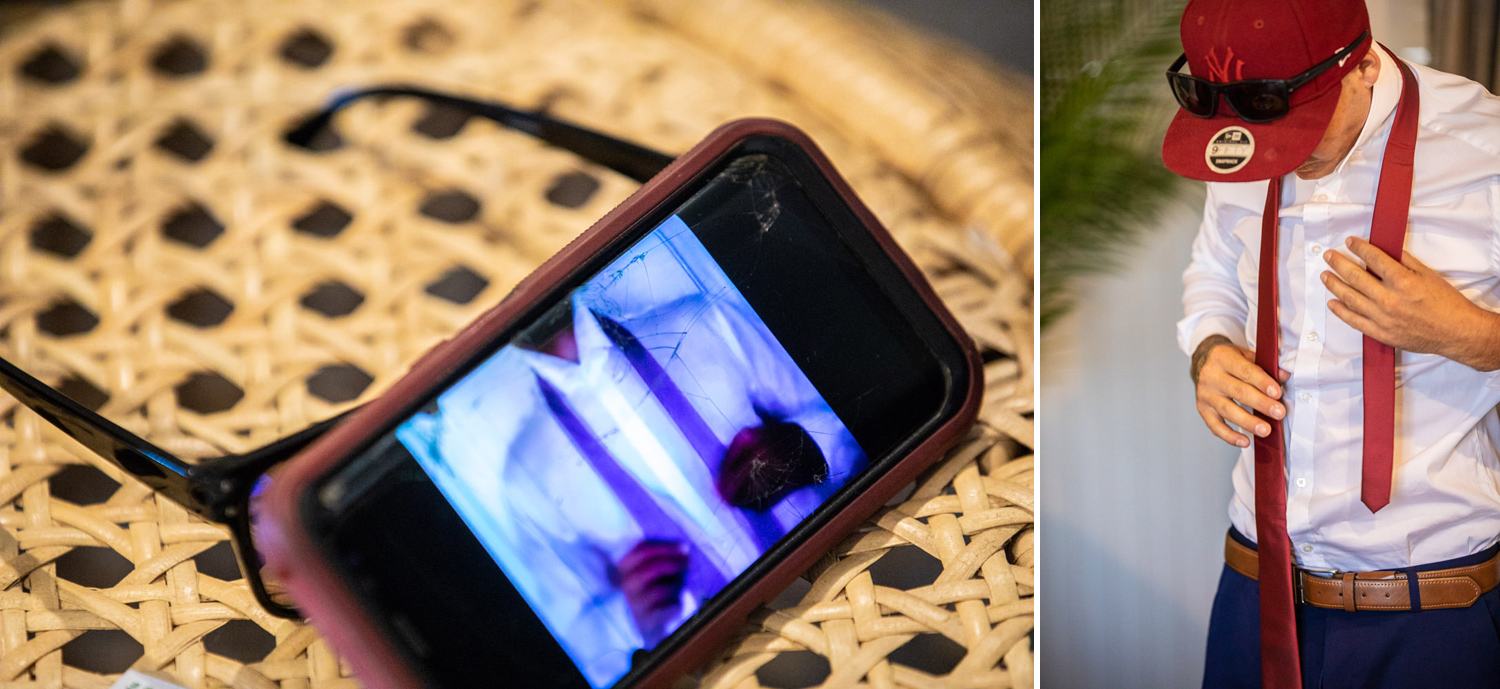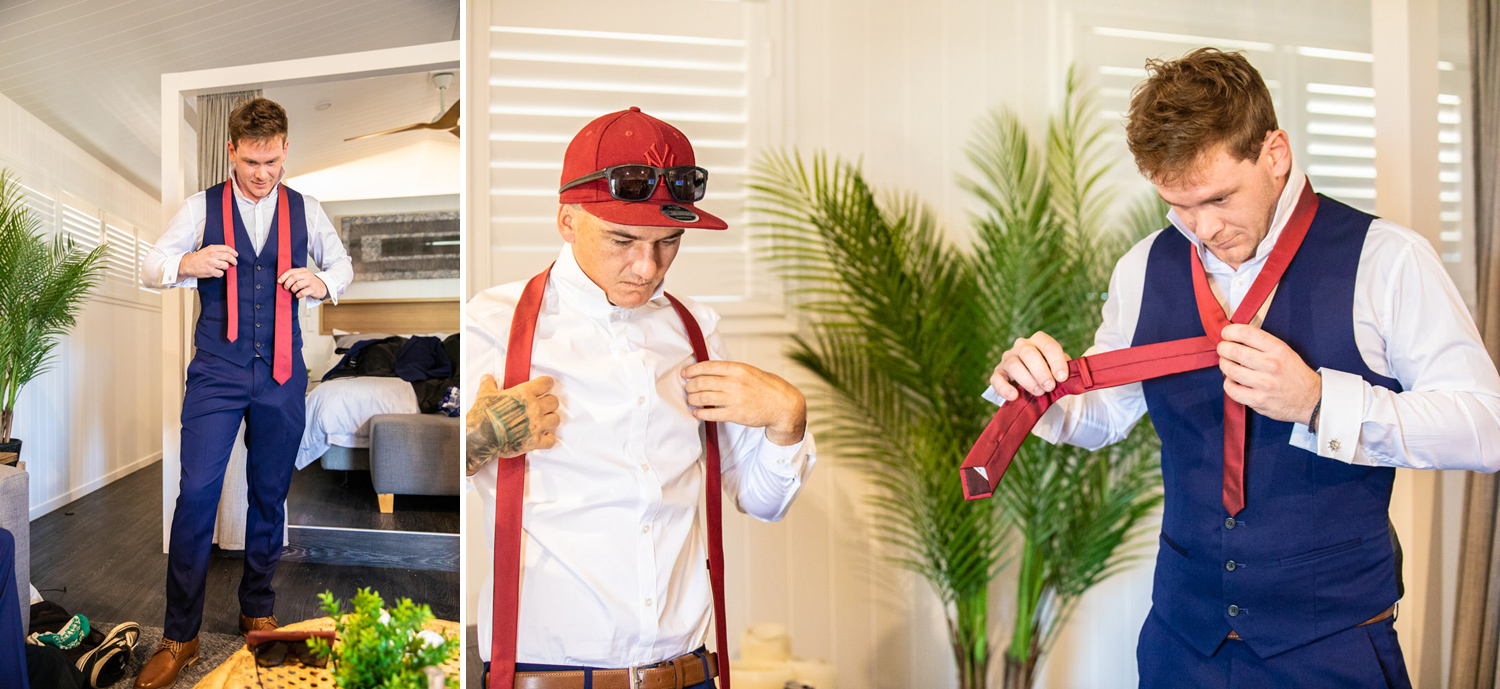 Back with the girl's the preparations were still in full swing.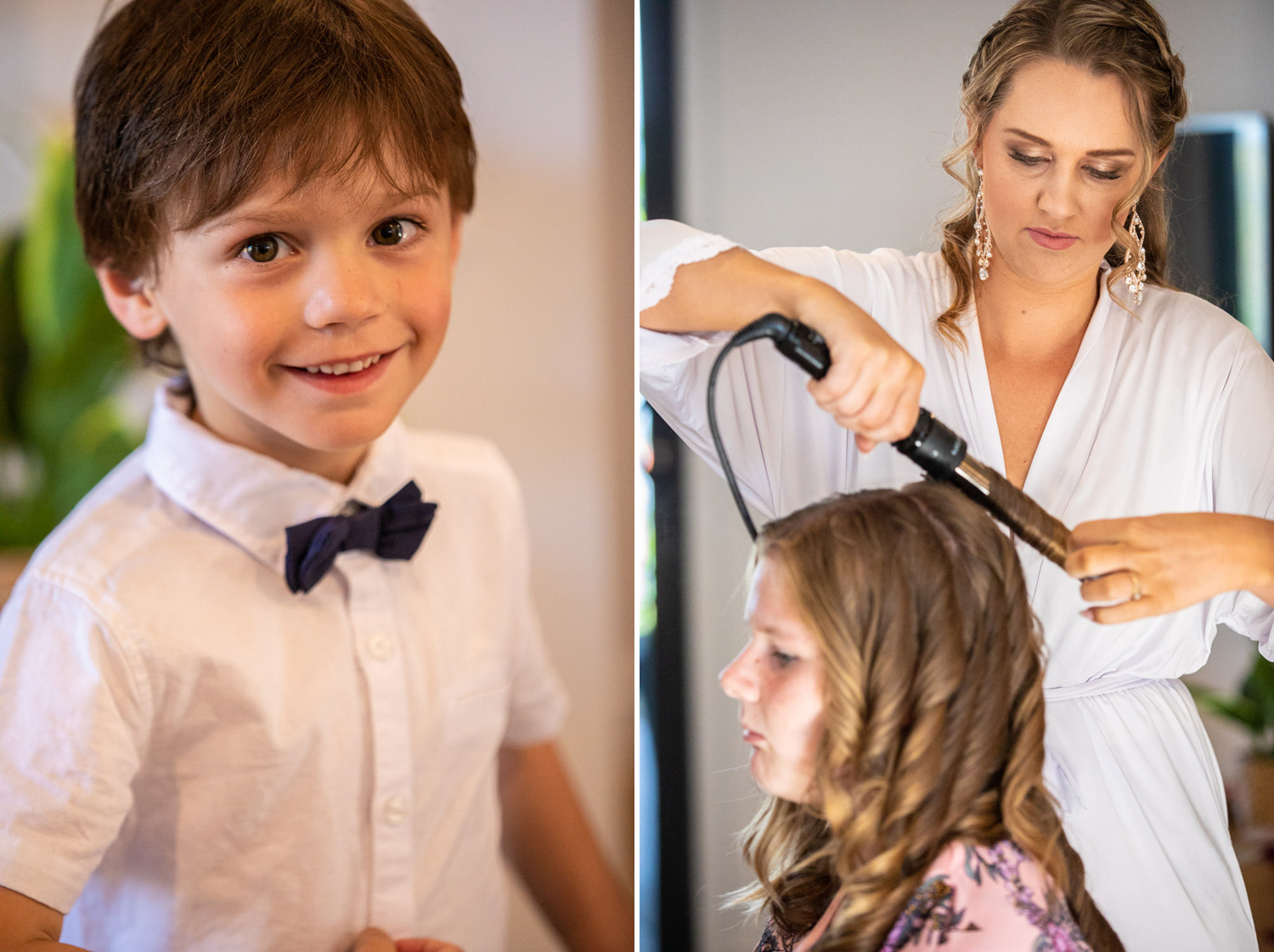 Hannah was so excited to see her grandad Wayne.


Maddy's mum Leanne and bridesmaids helped her into her dress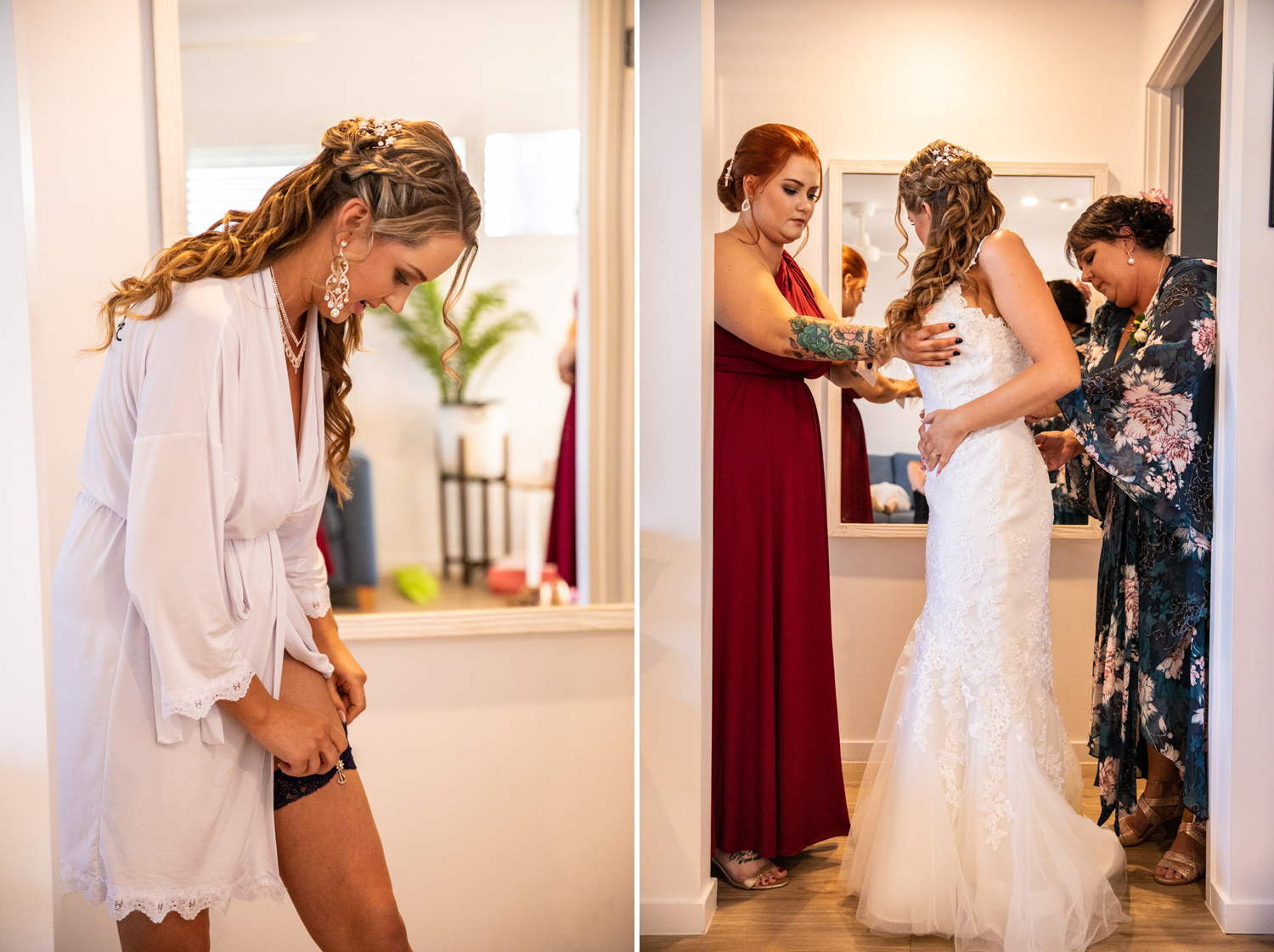 and her Wayne helped with her shoes.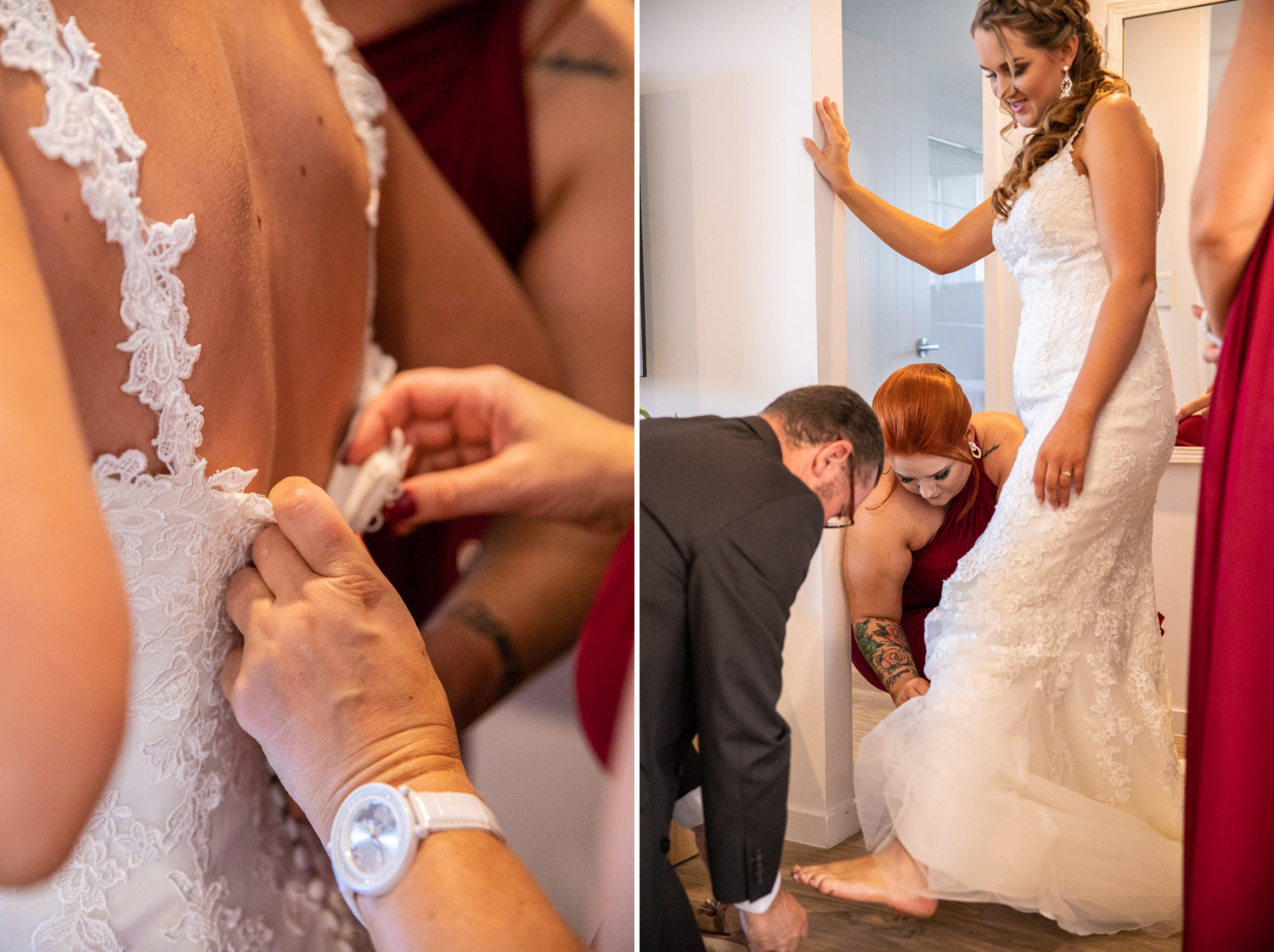 The ceremony was held under a beautiful tree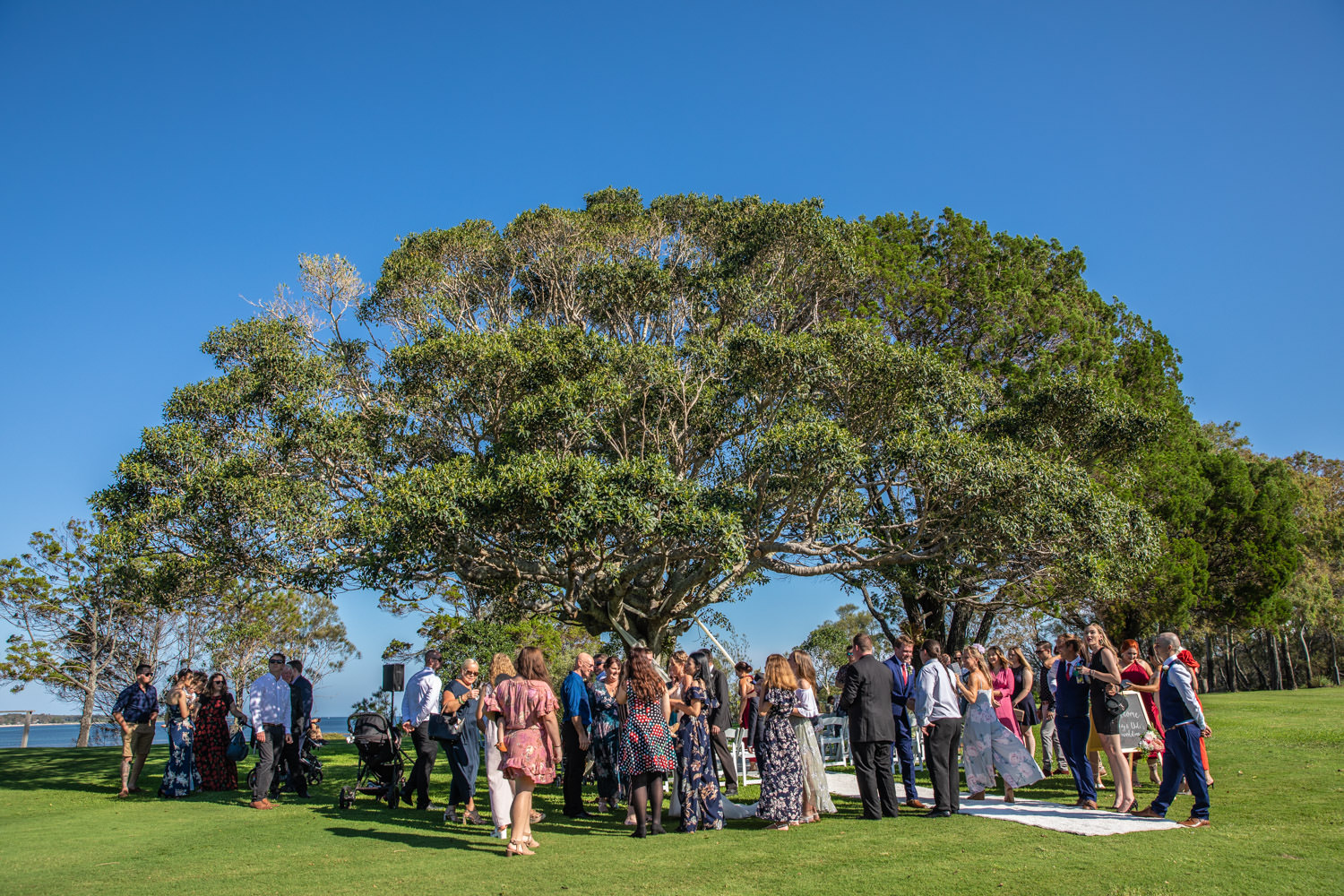 by the fabulous celebrant Liz.

And after 10 years together, Maddy can still get this reaction from Dale.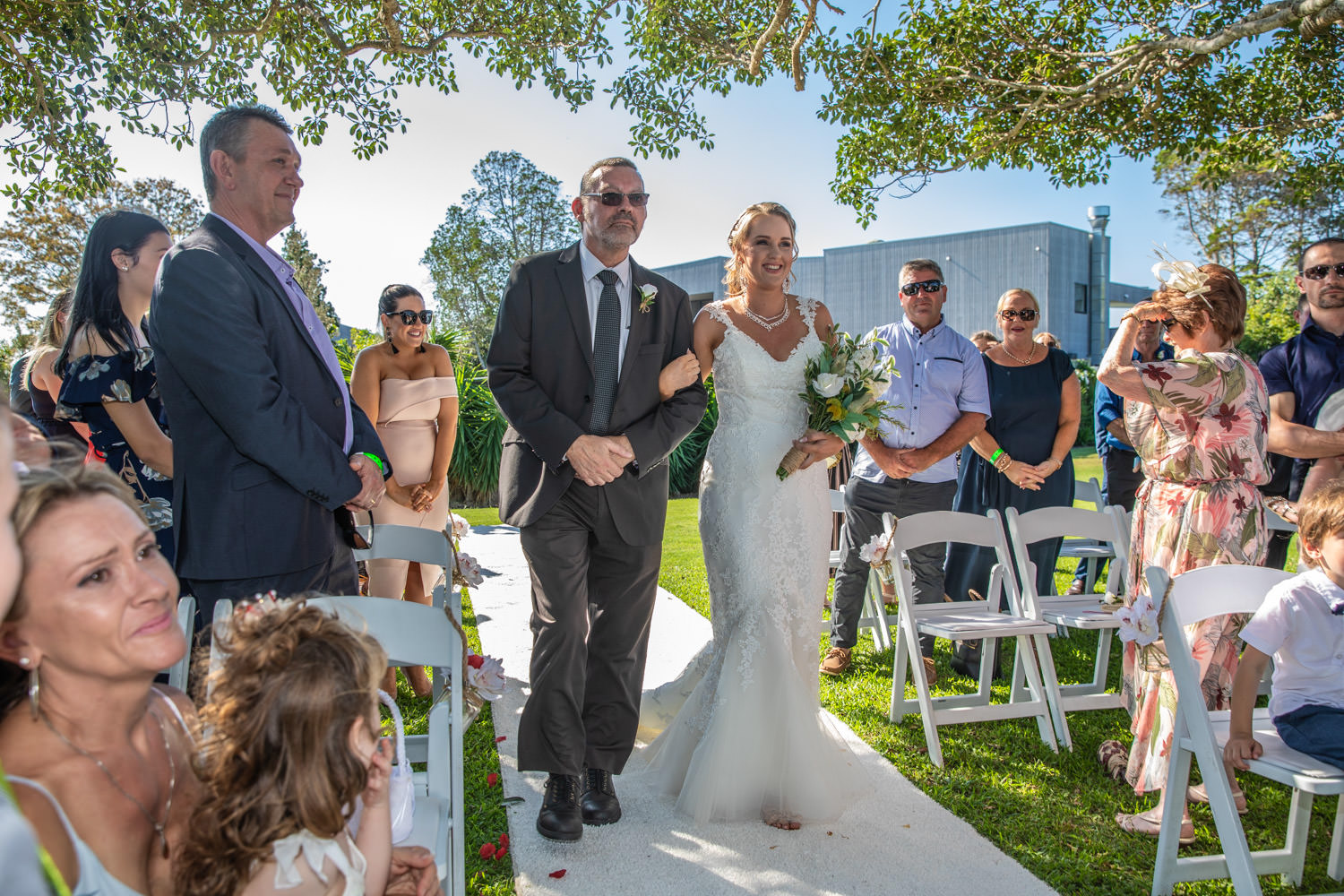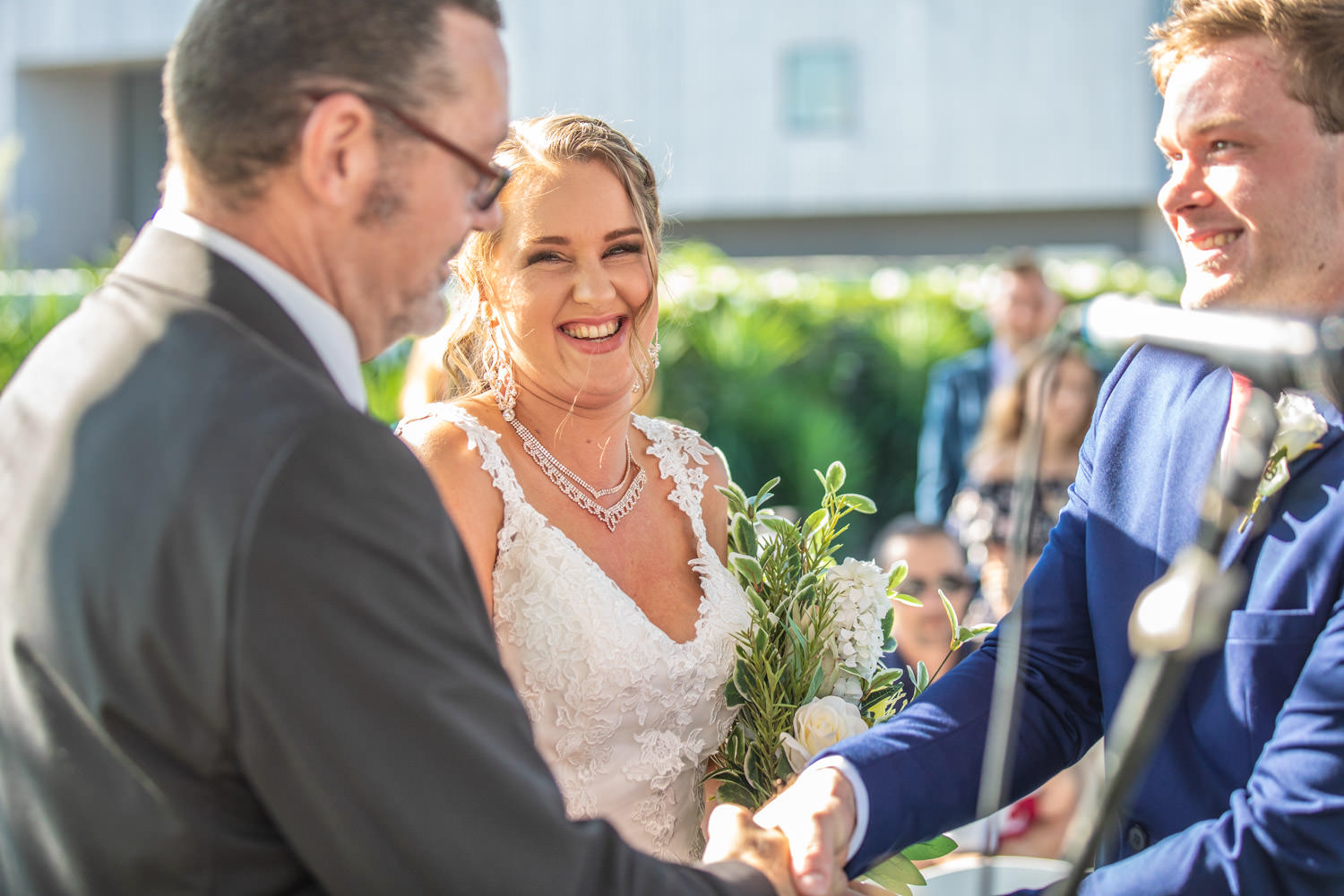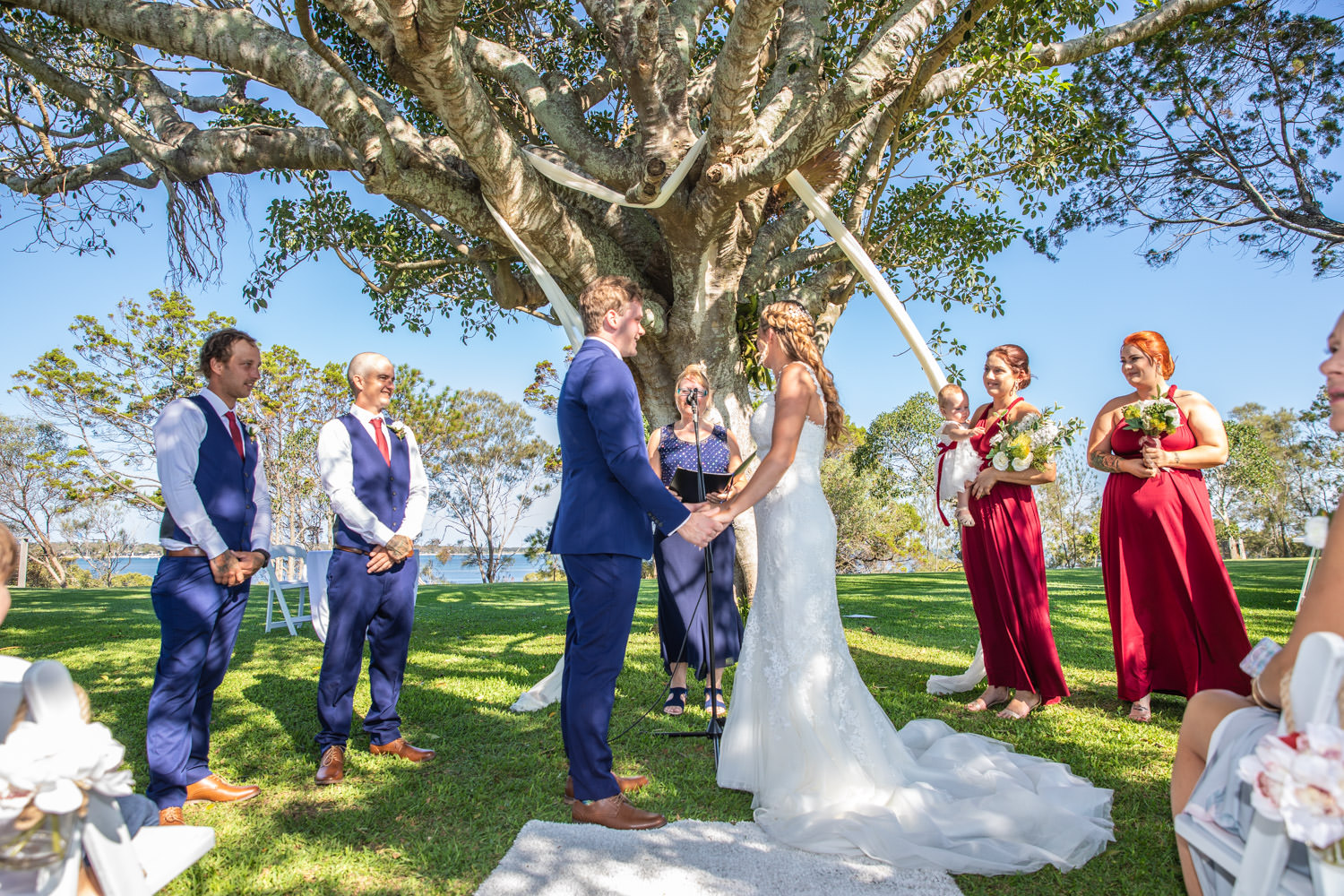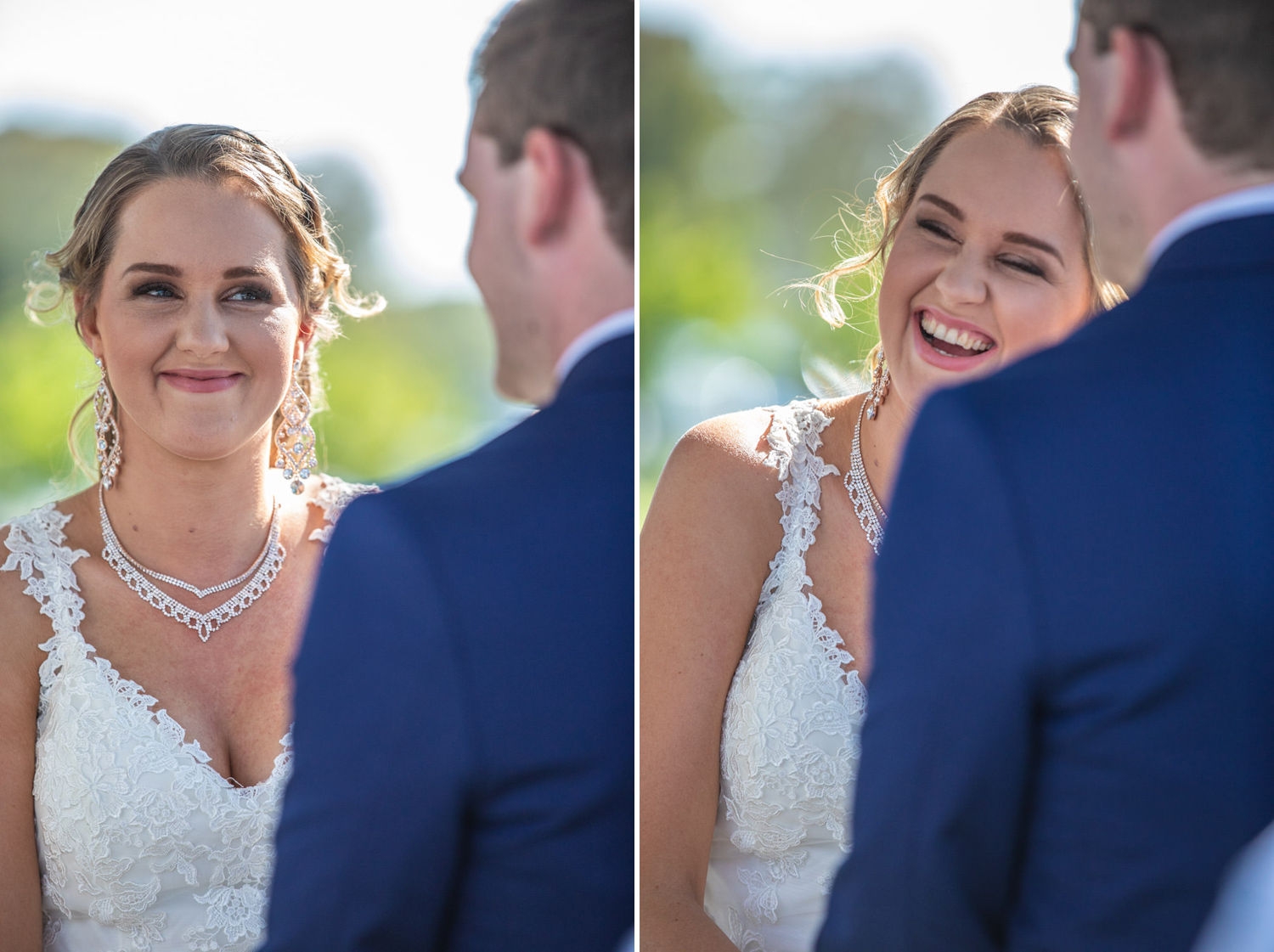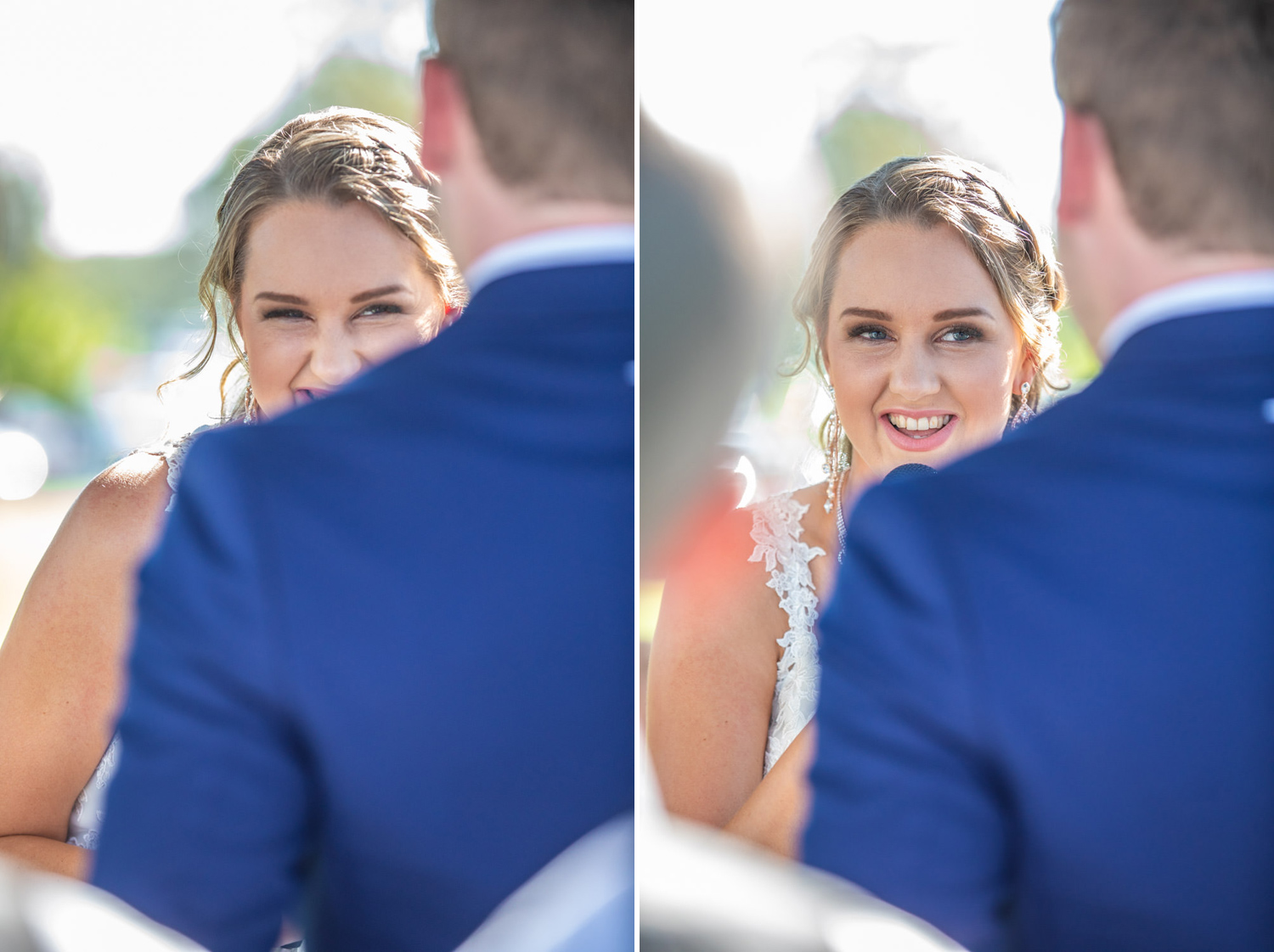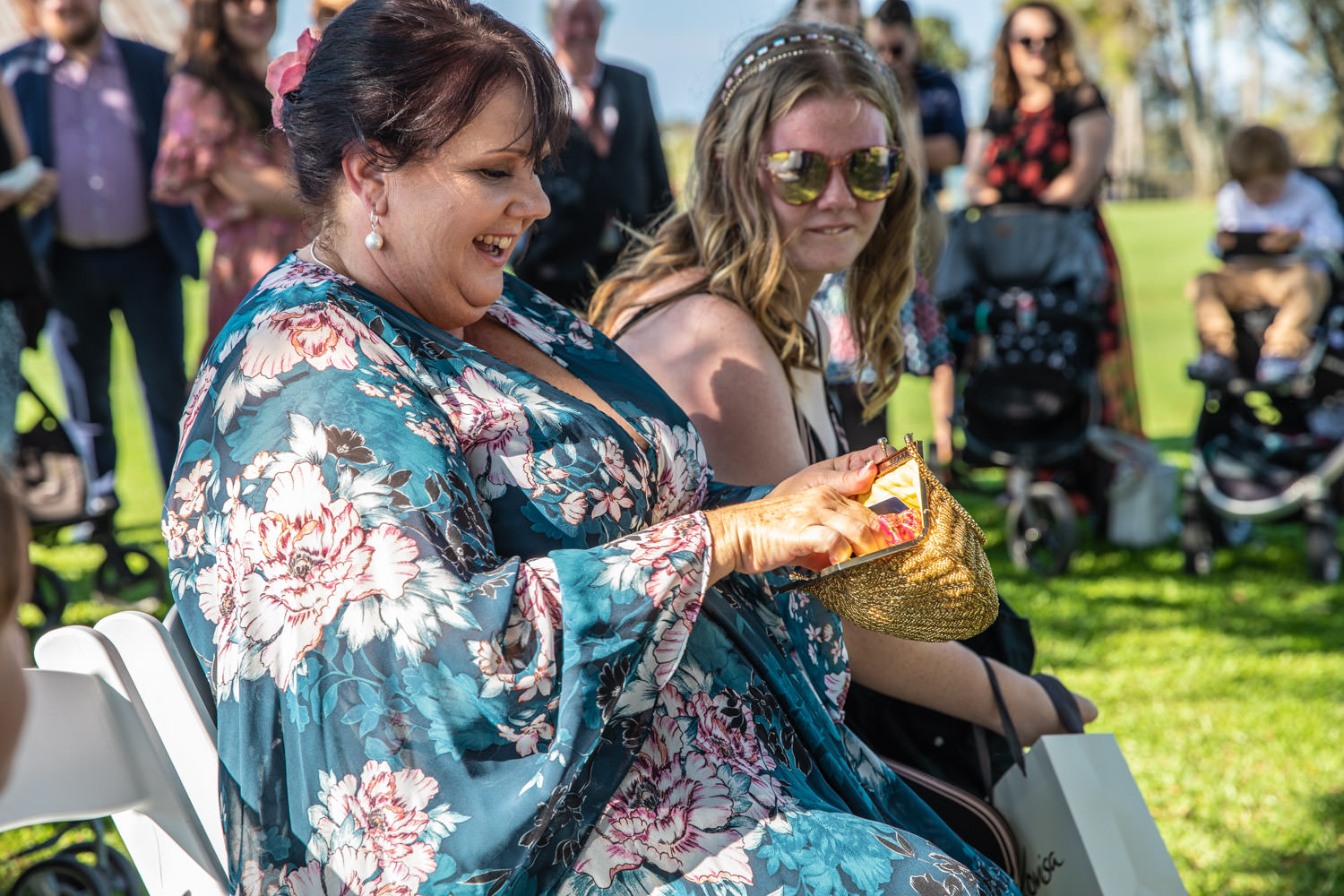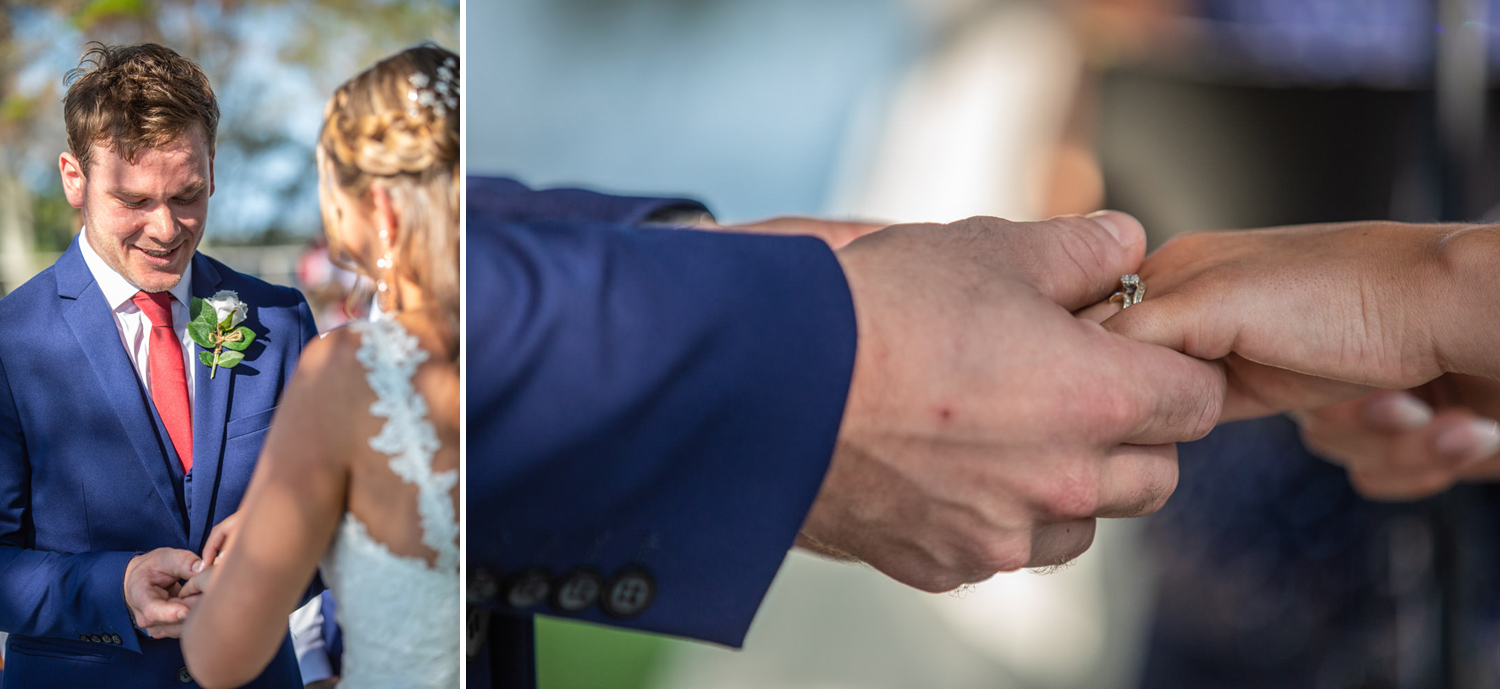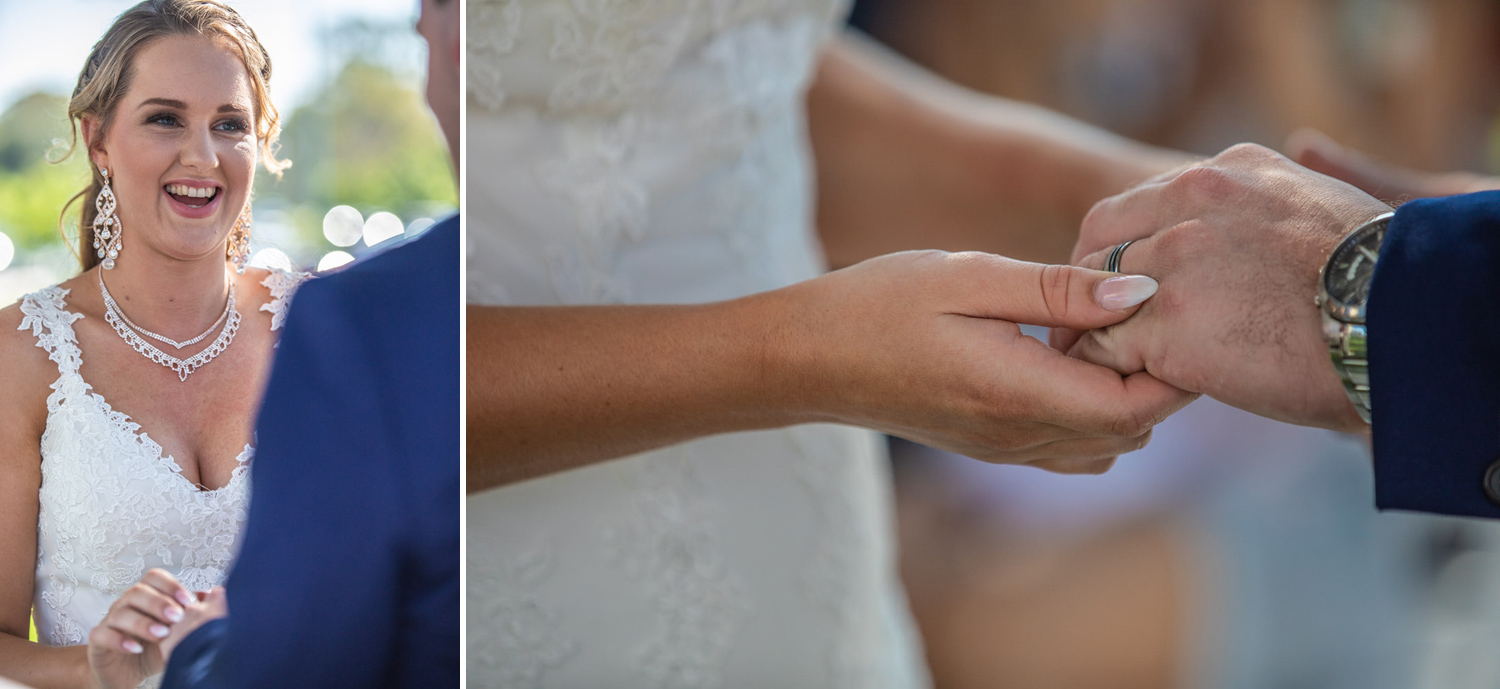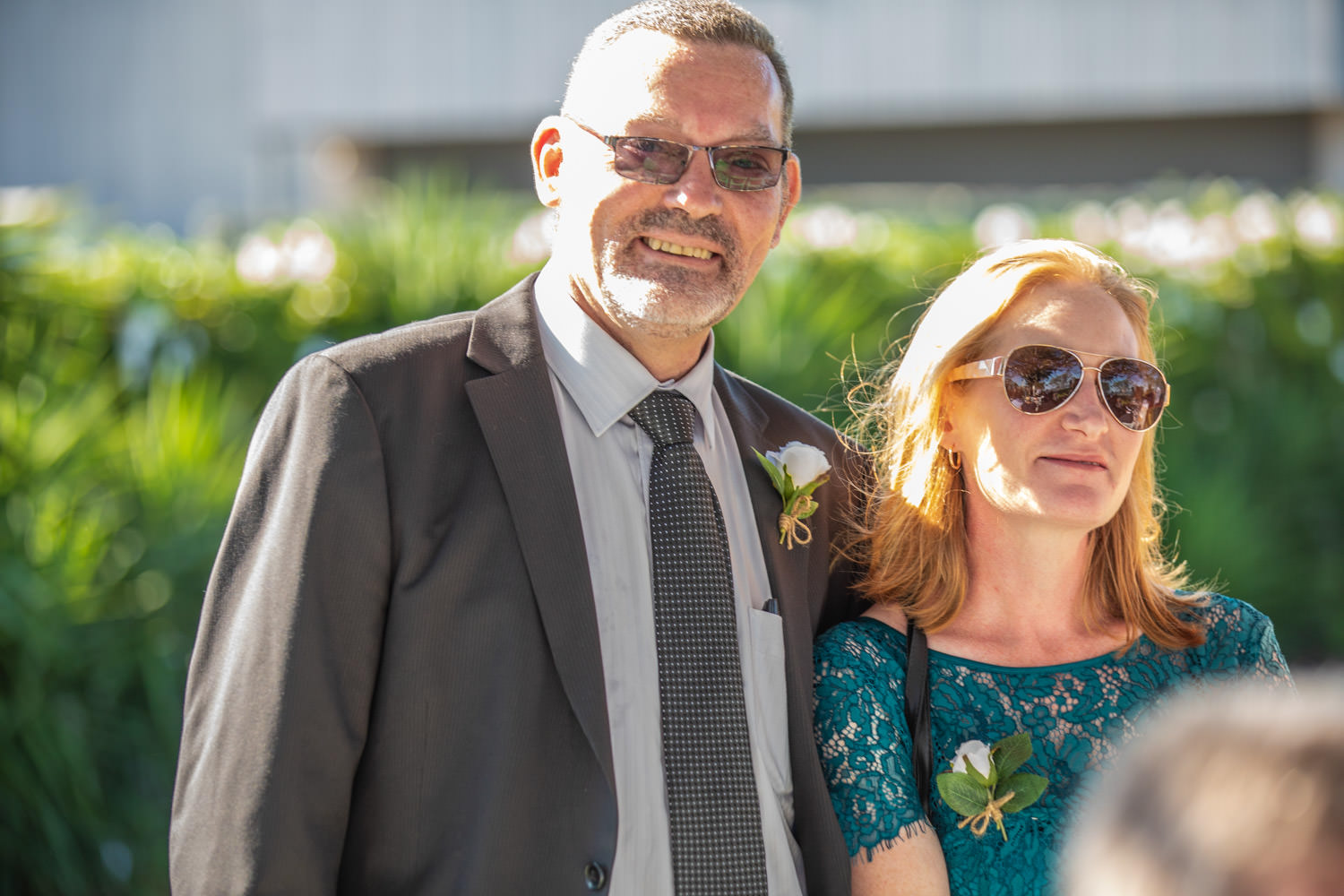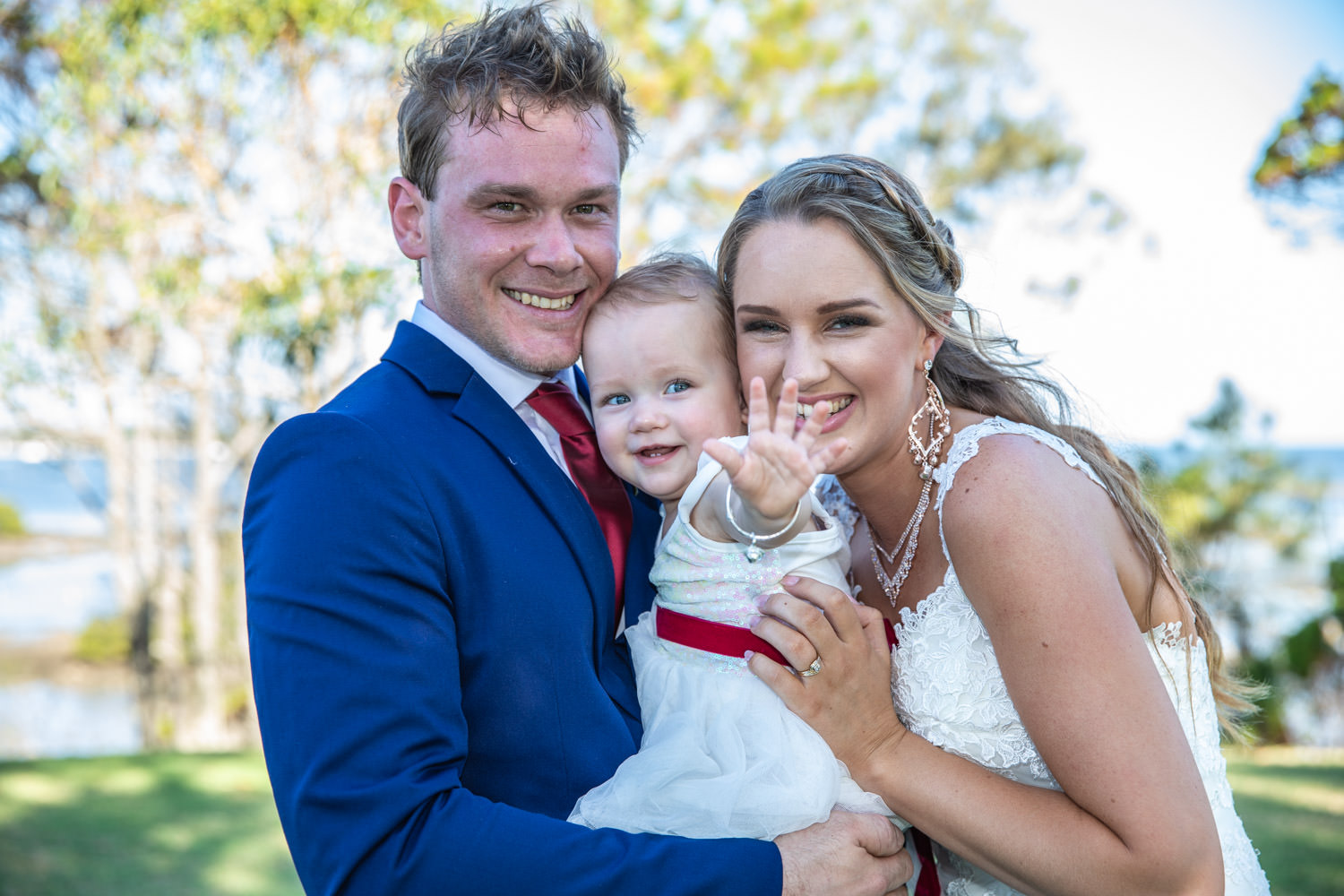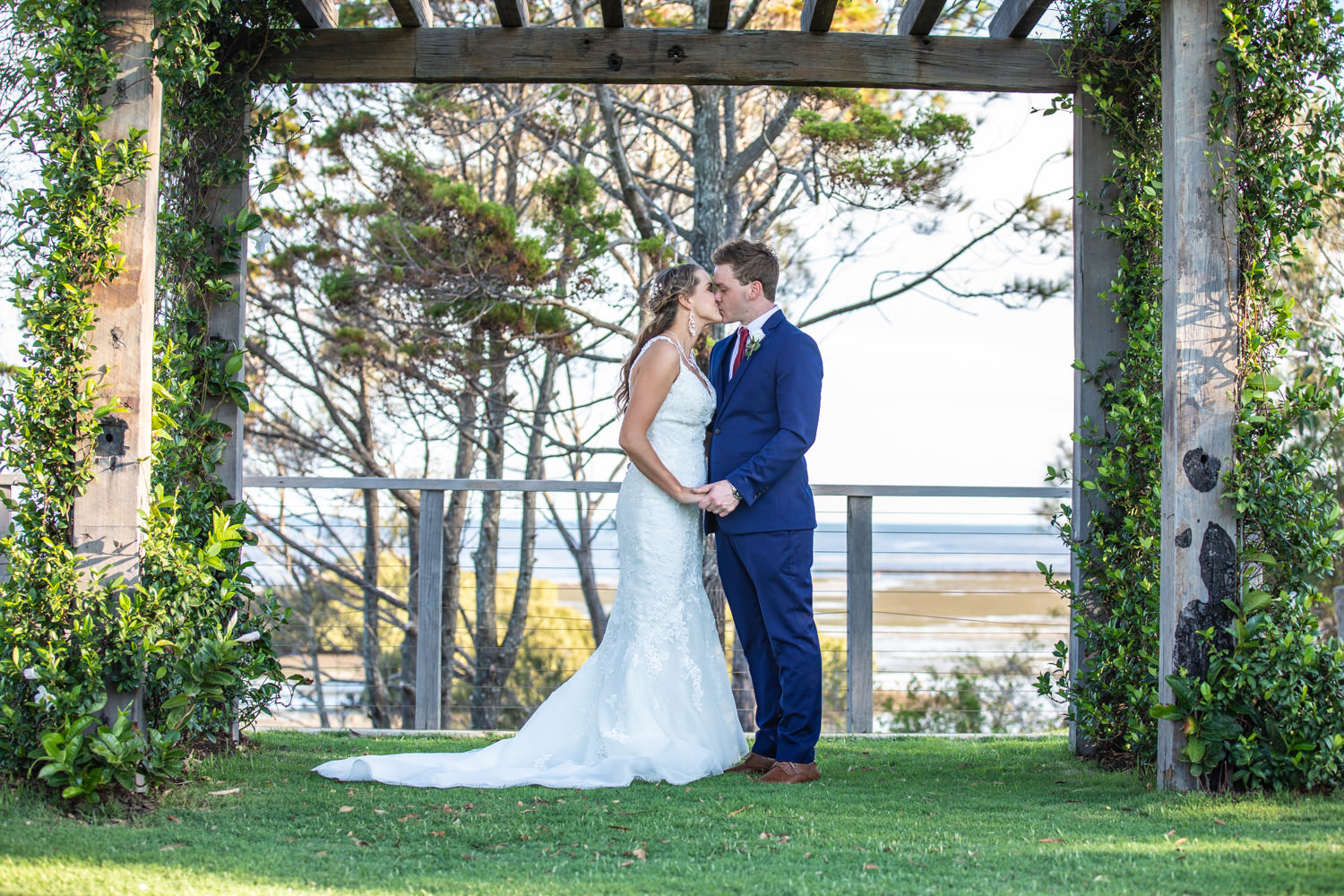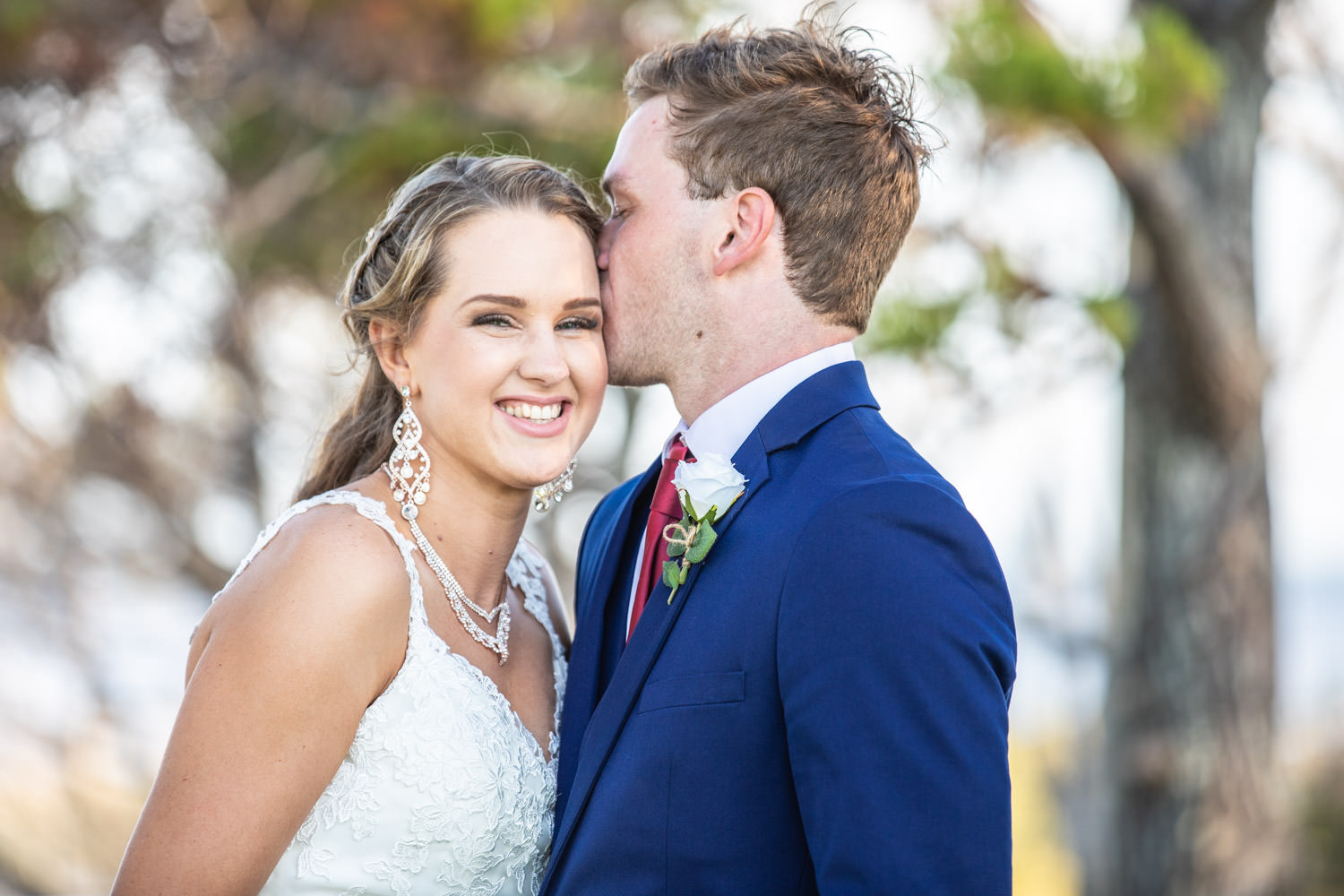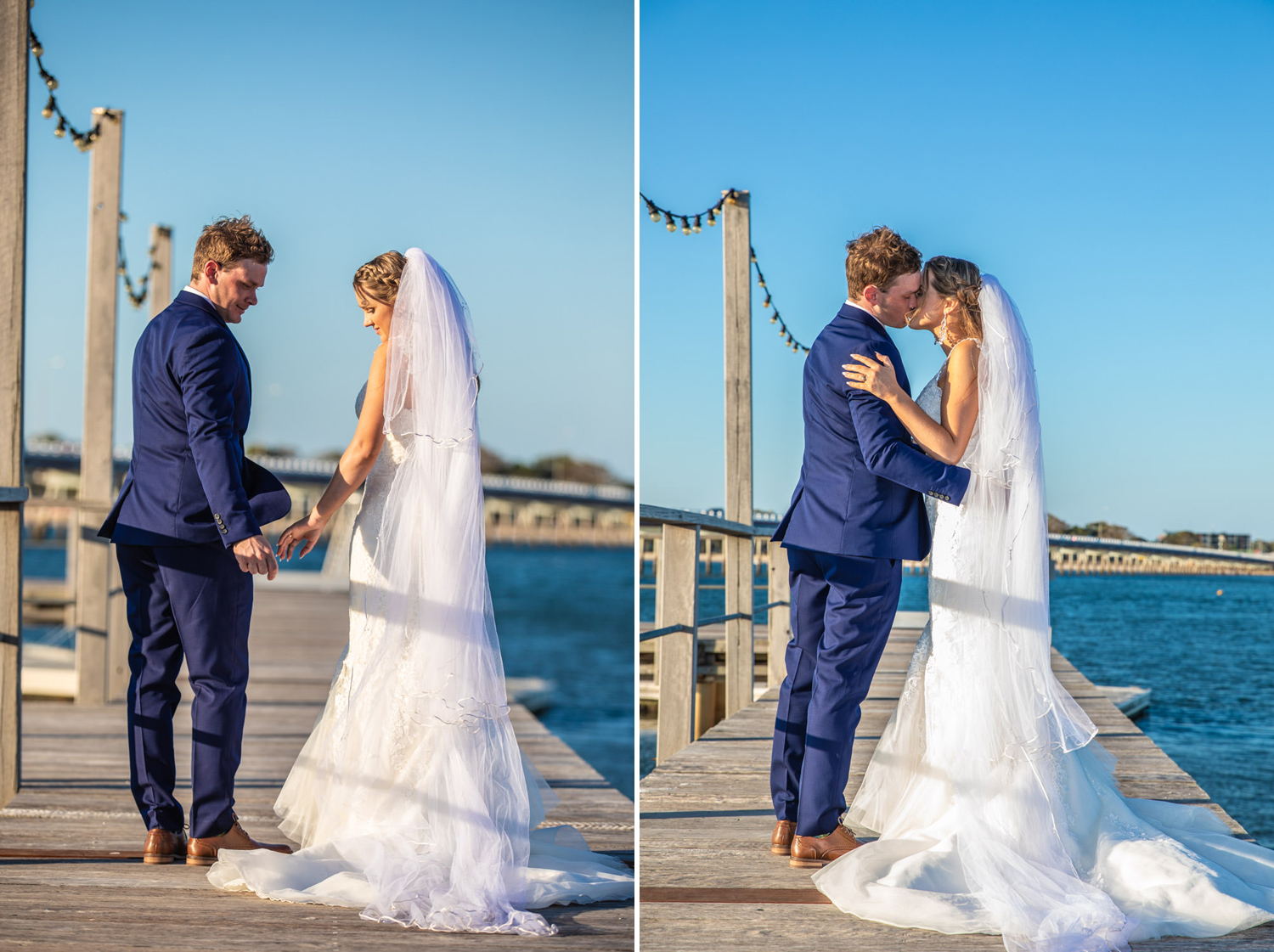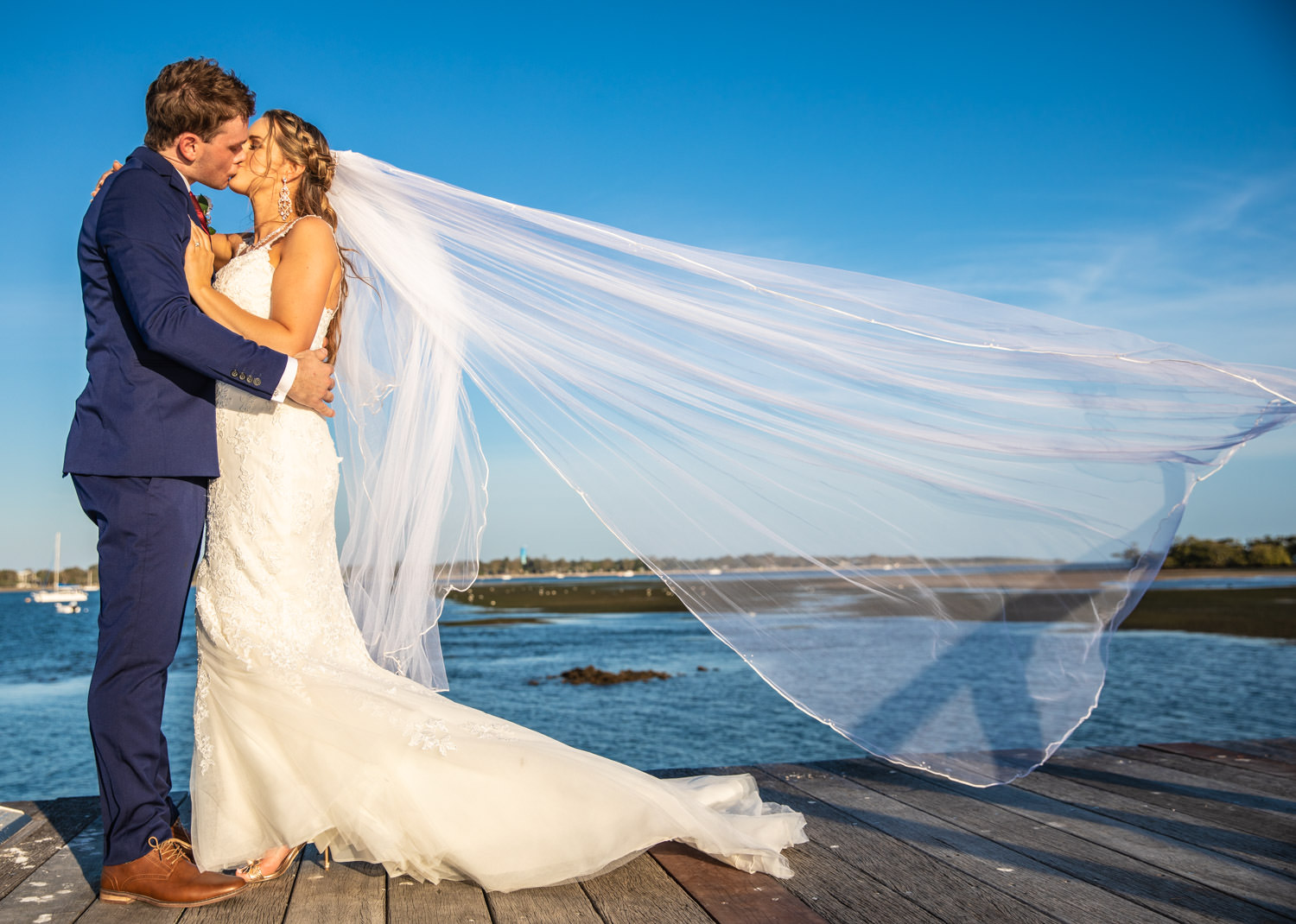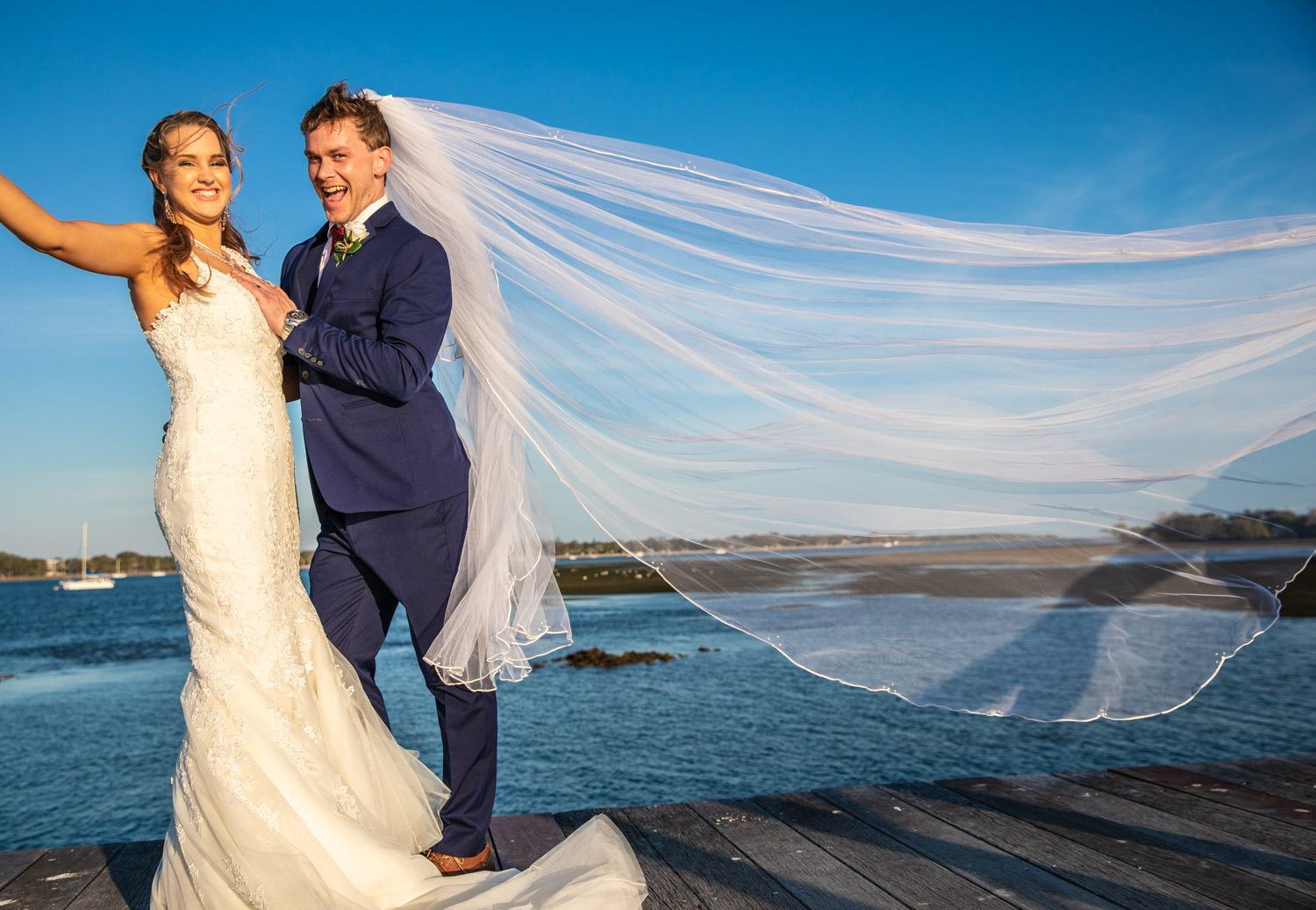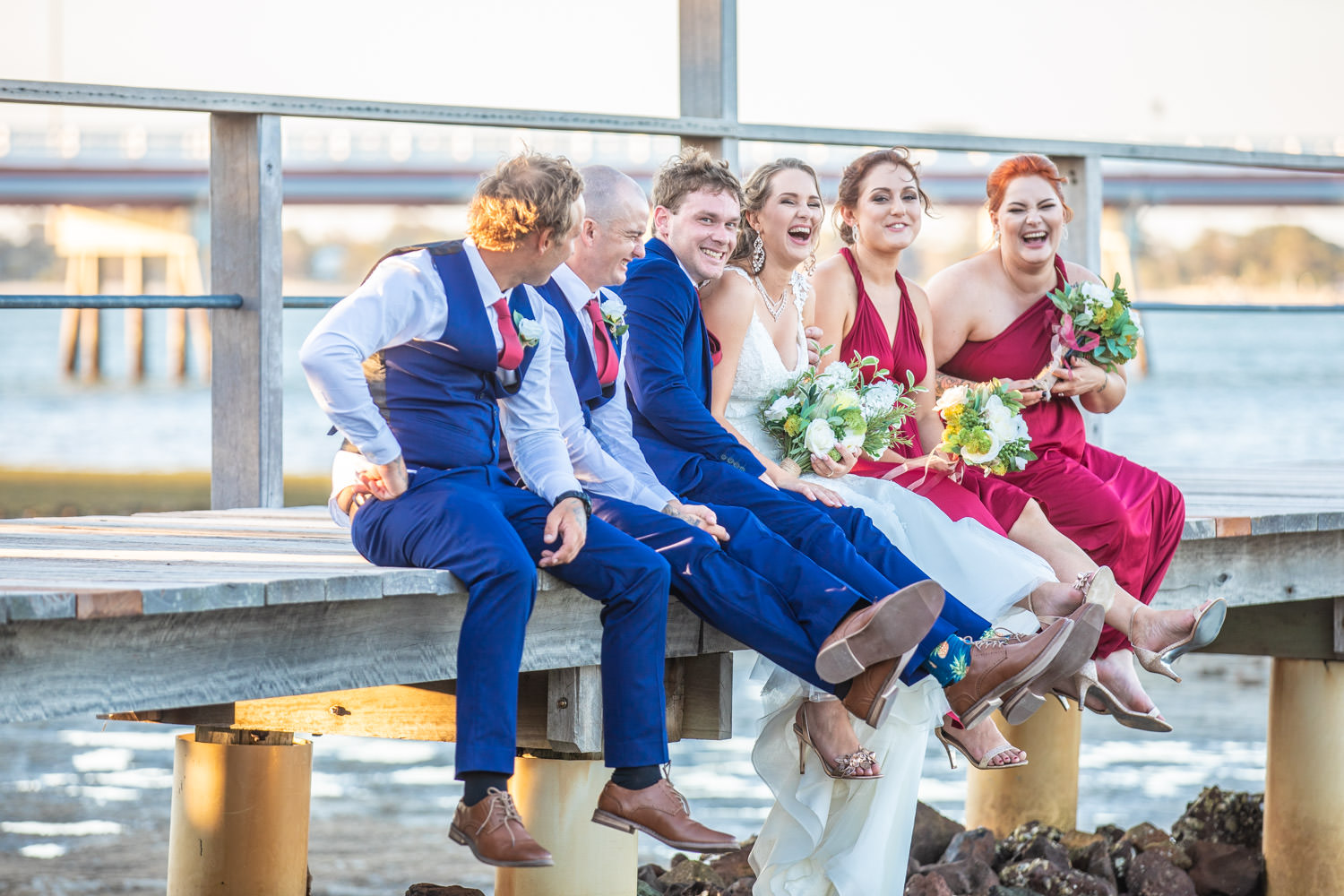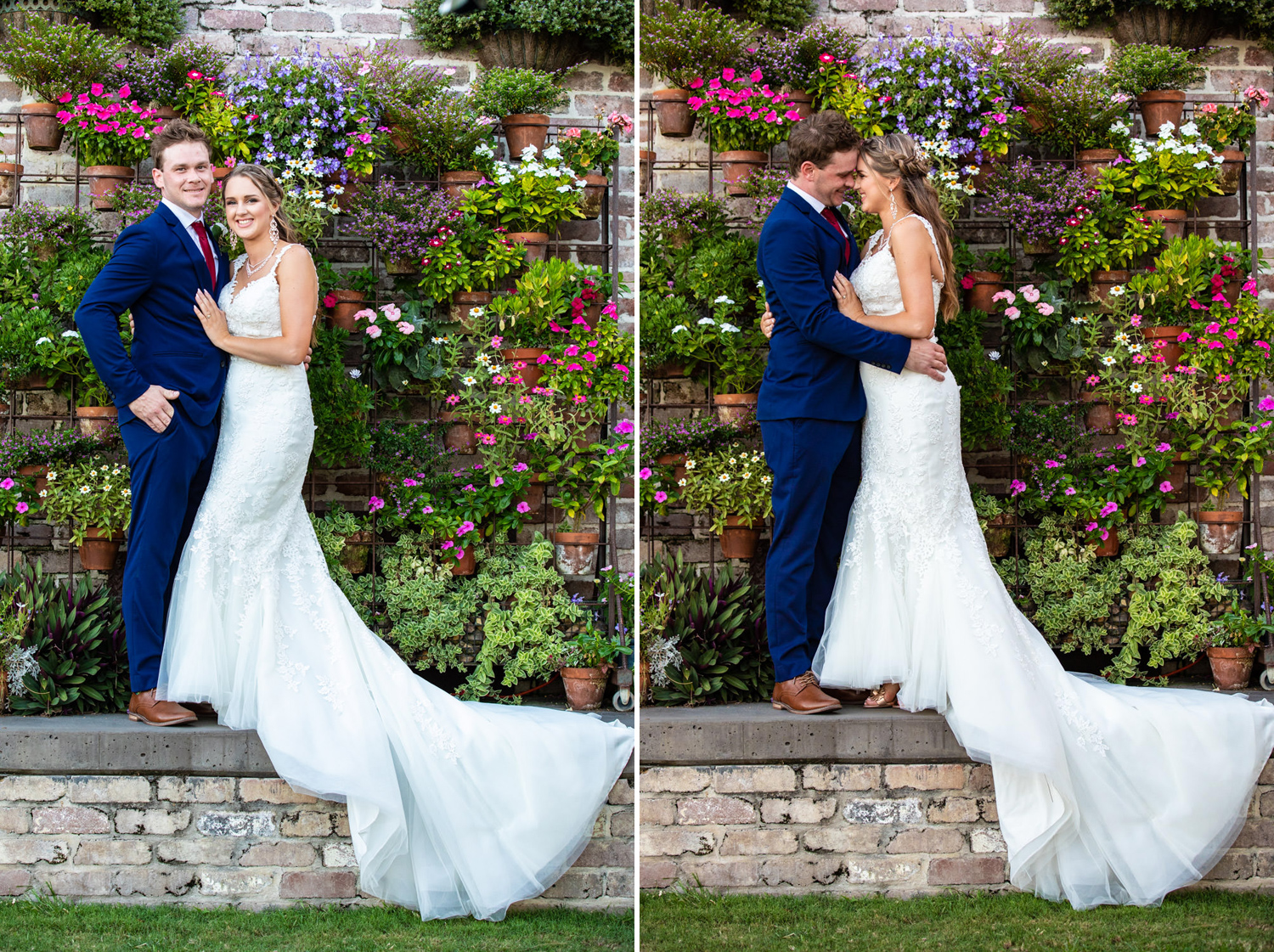 The reception was fabulous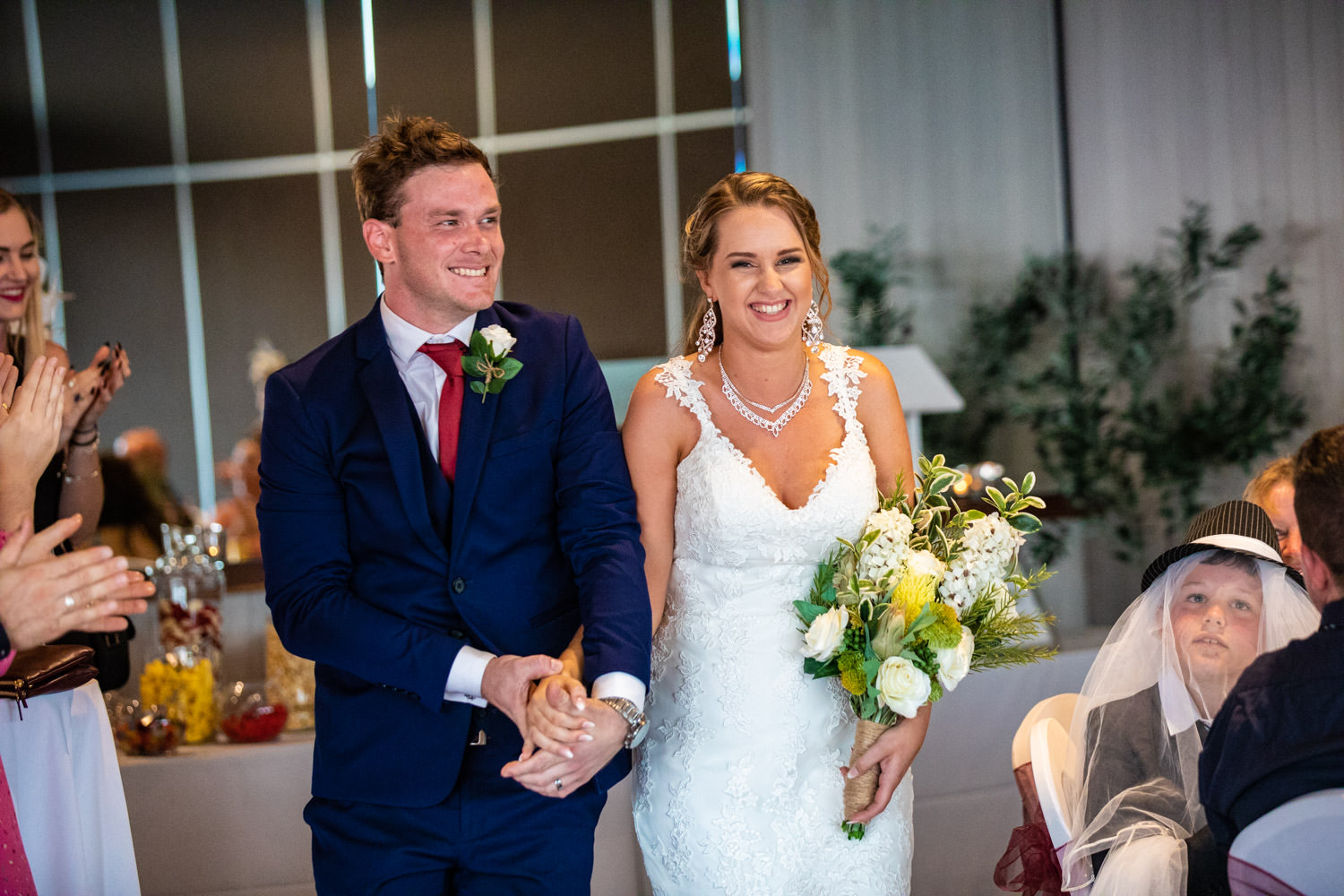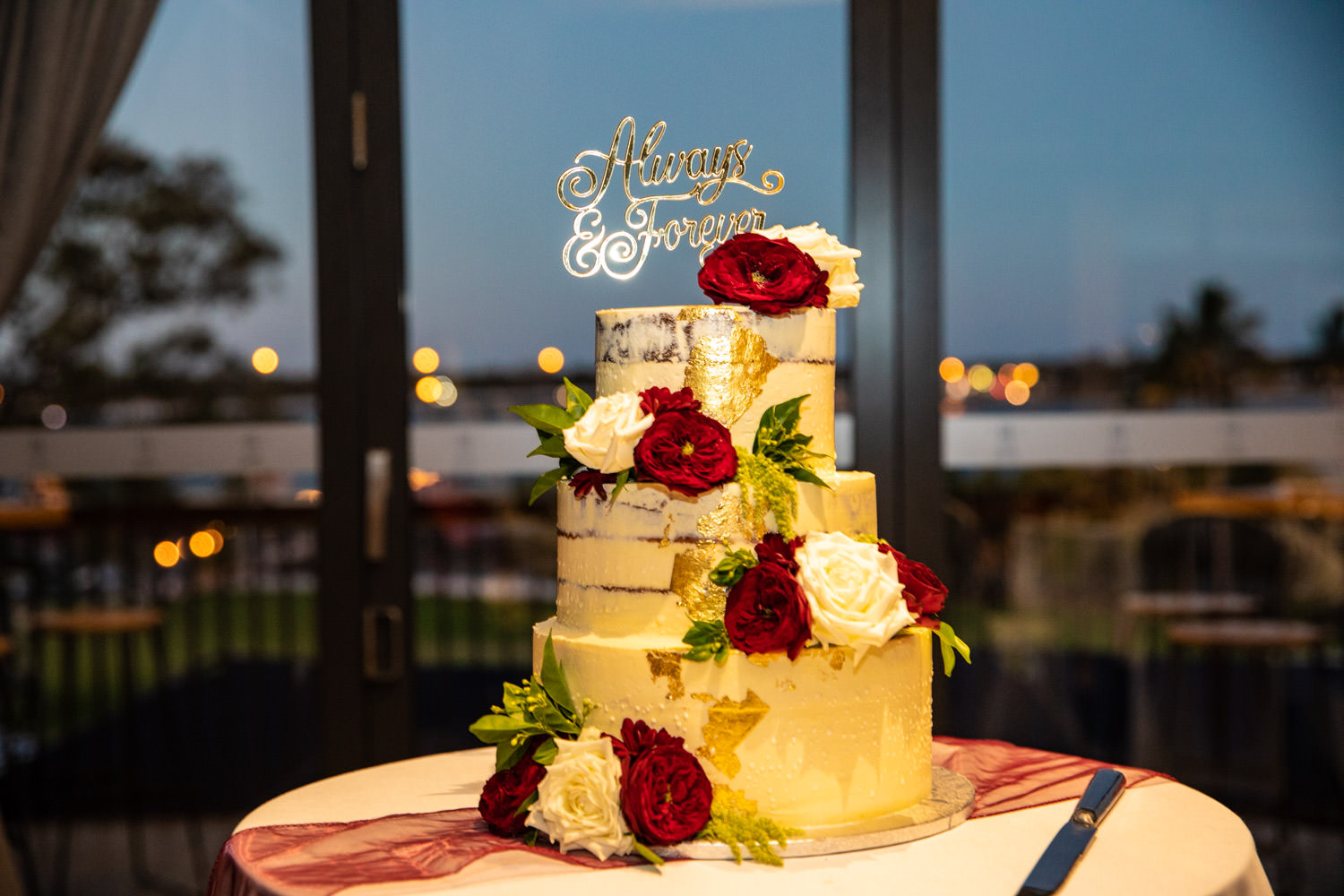 with beautiful and funny speeches,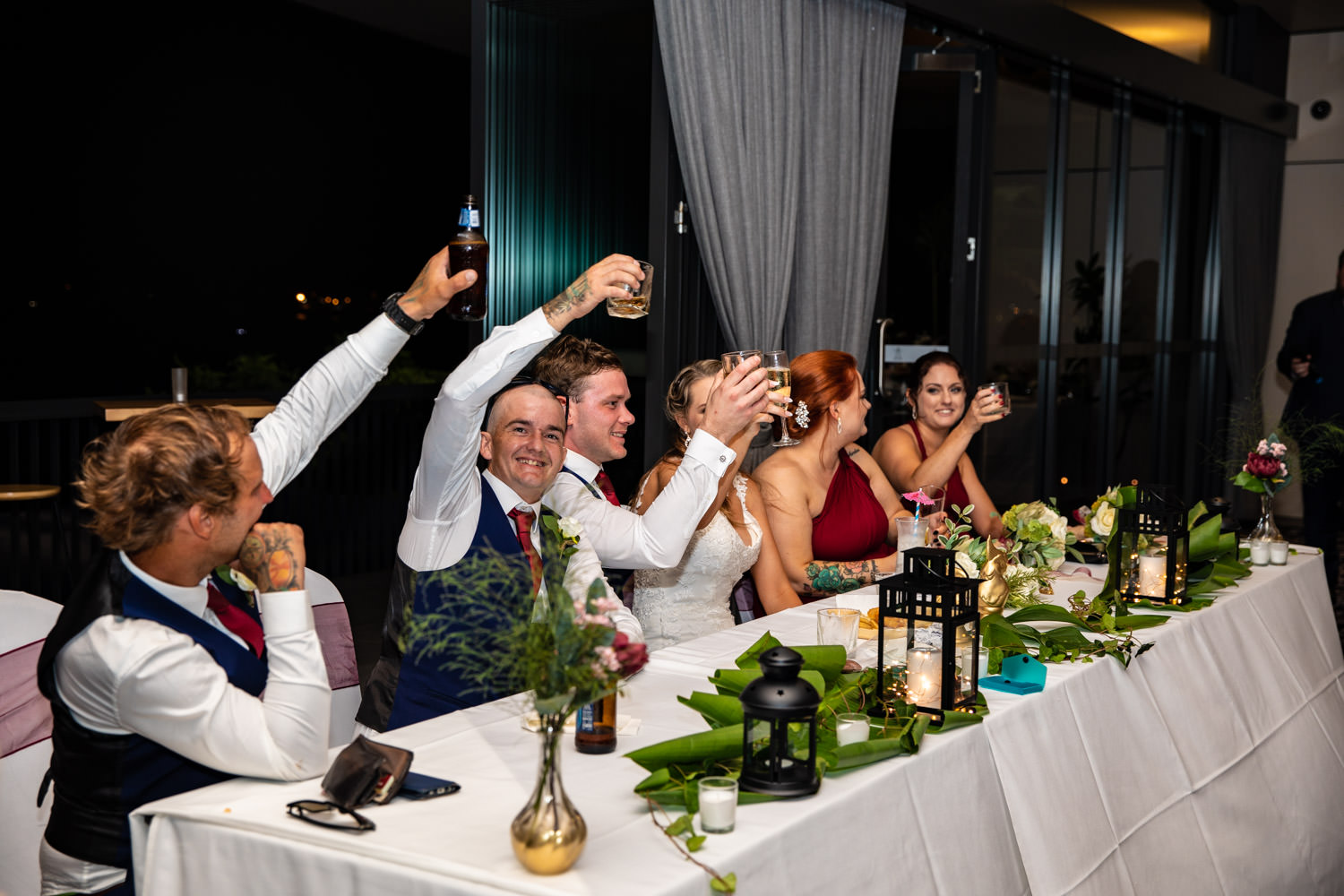 love from mothers and fathers and friends, and so much fun.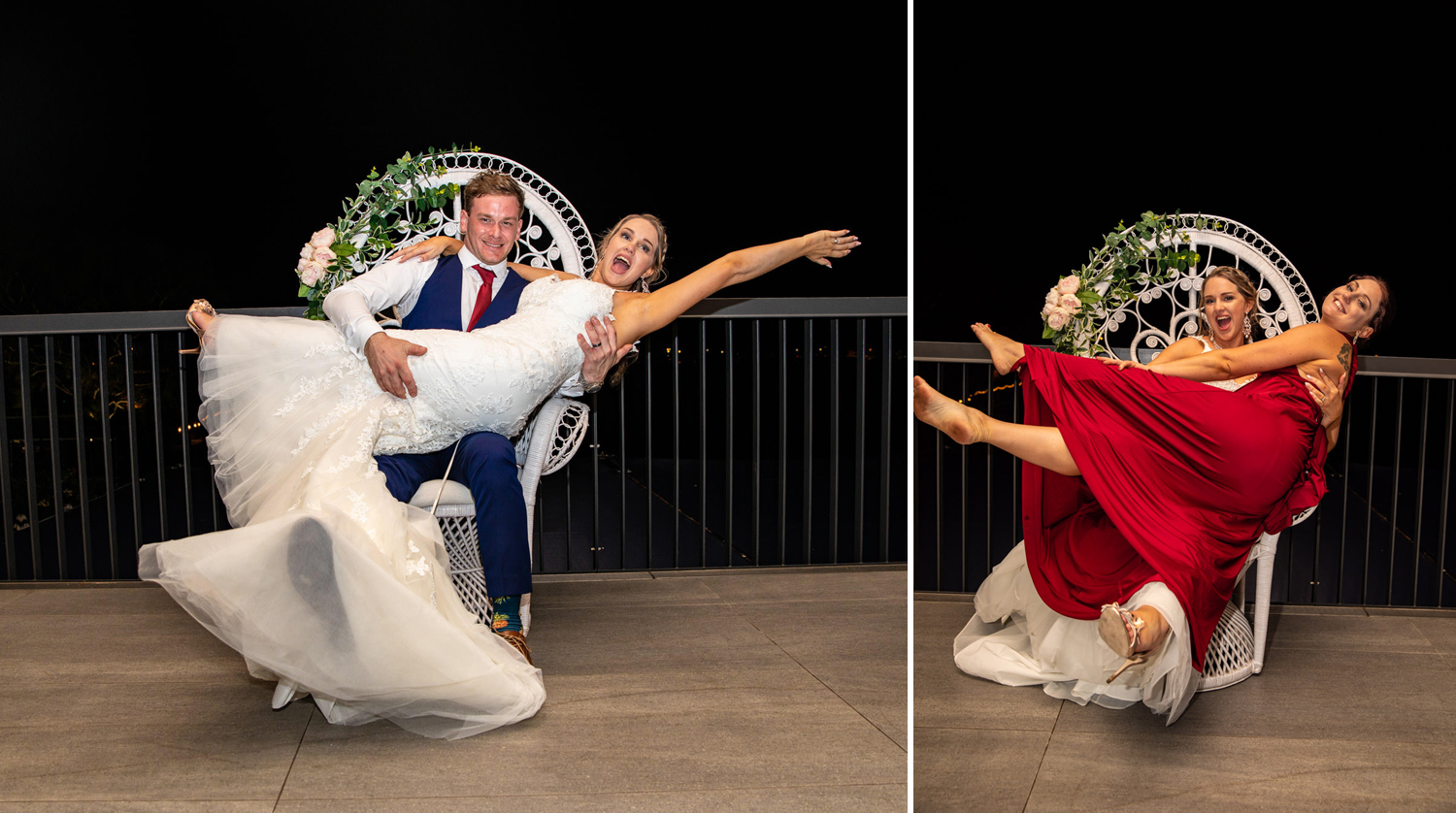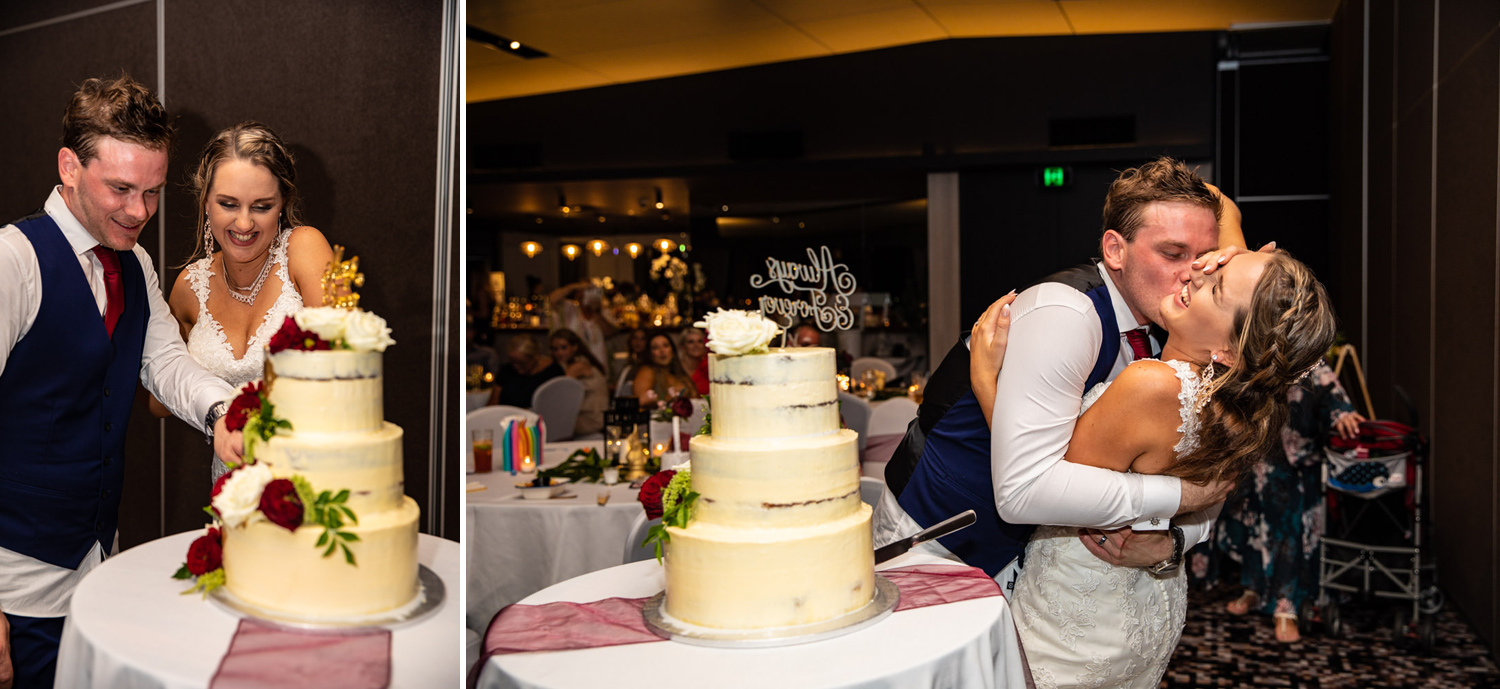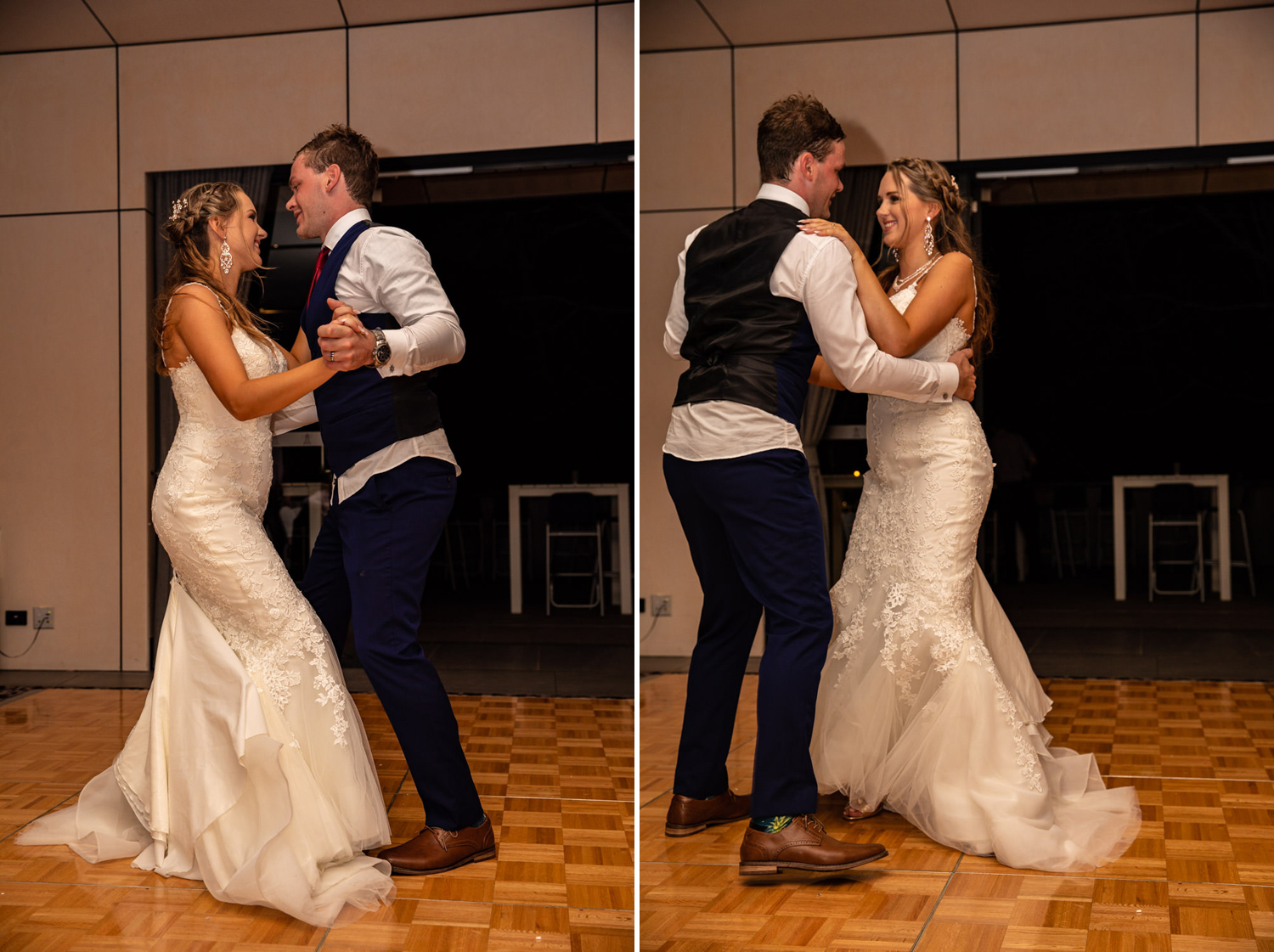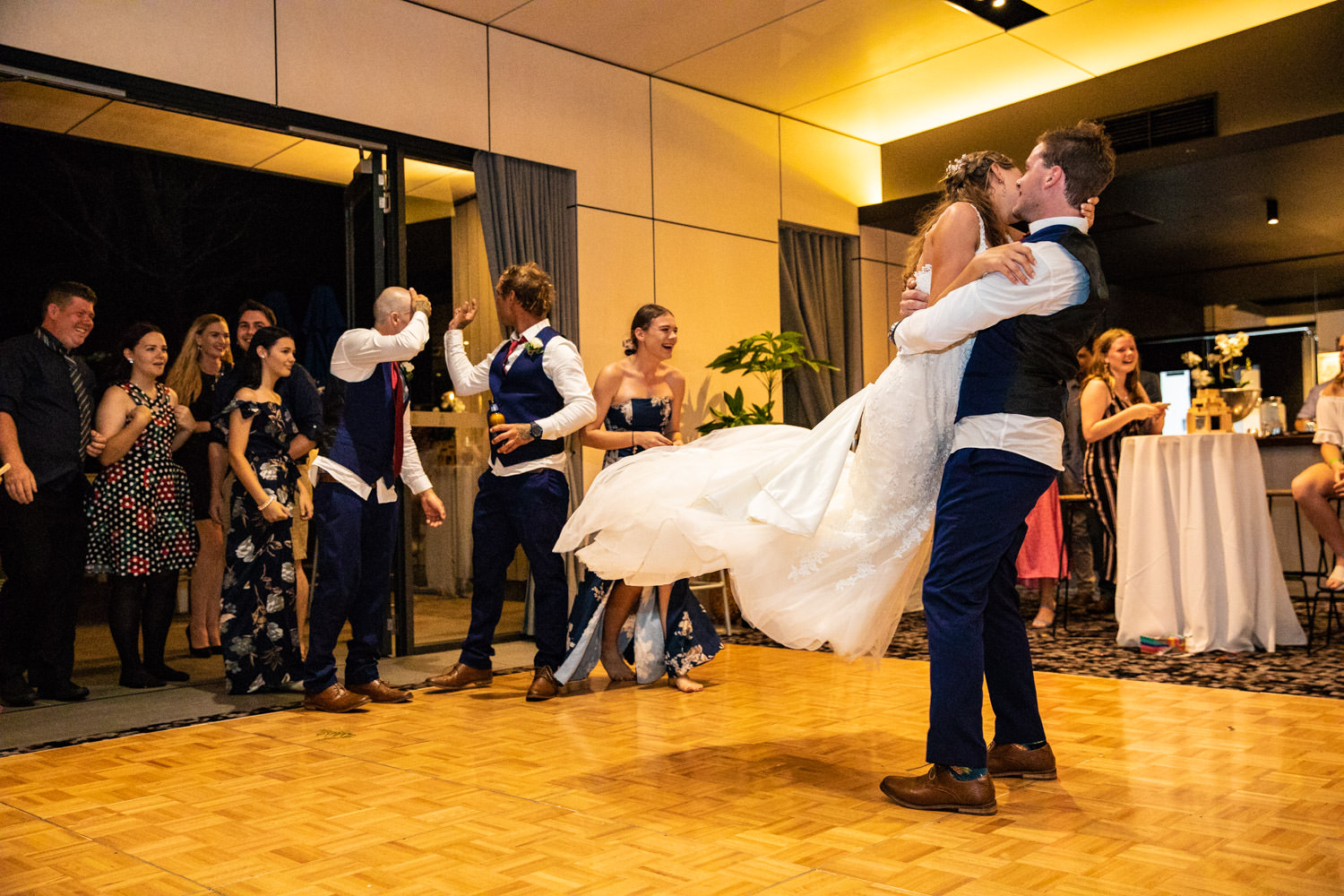 Maddy and Dale, congratulations, you're a perfect couple.