Jen's Mum made her dress – right down to hand covering all the buttons!  It suited Jen perfectly!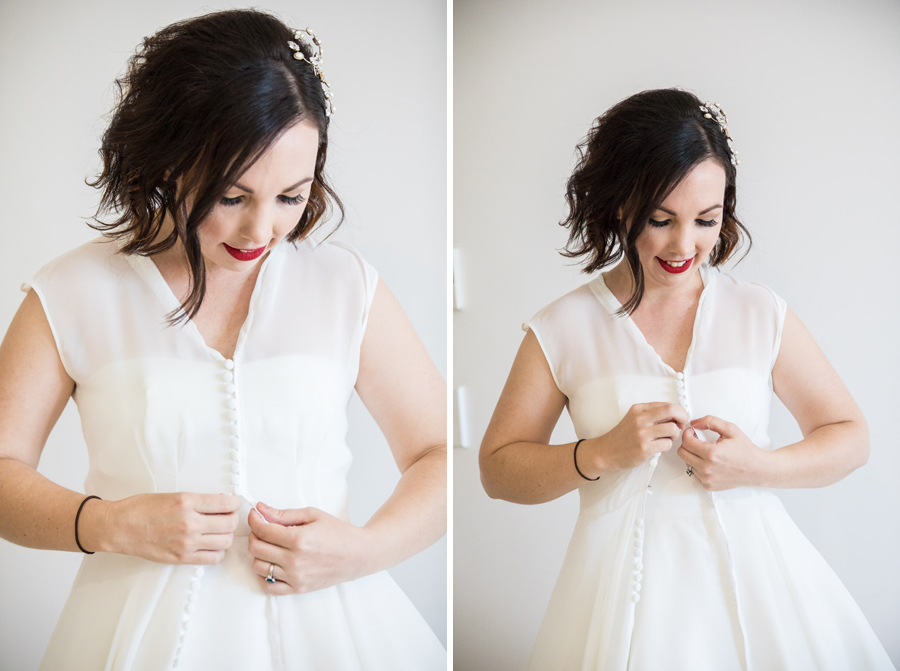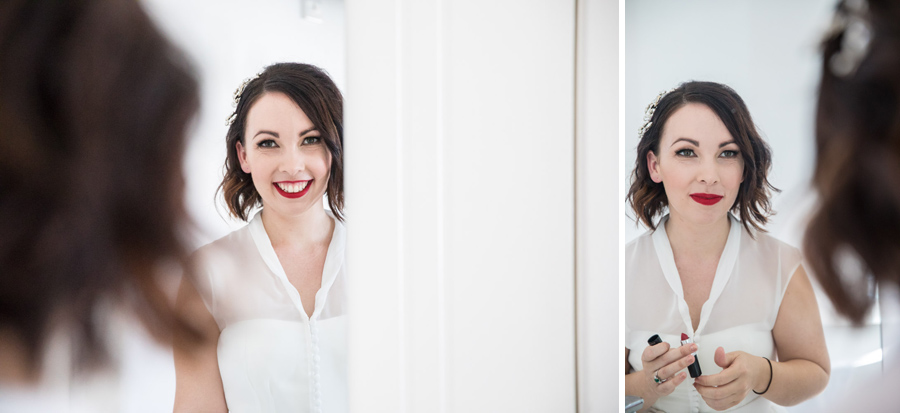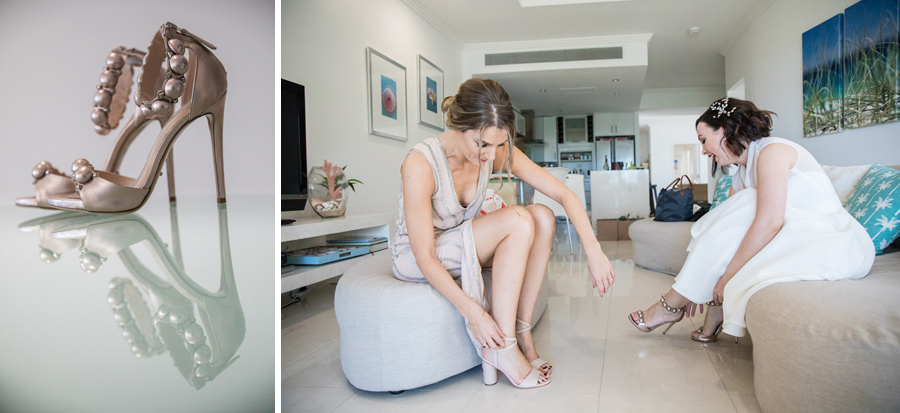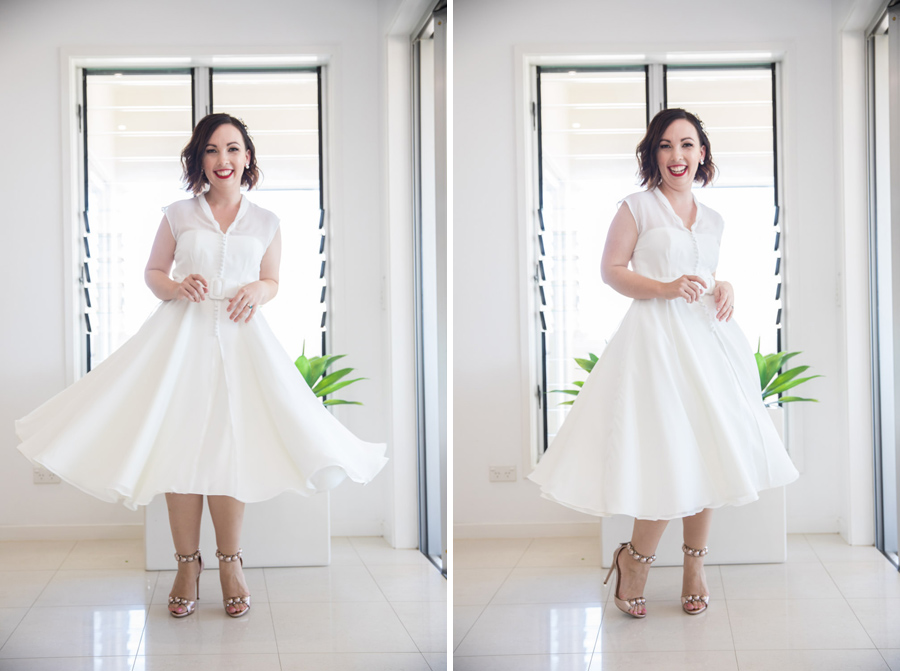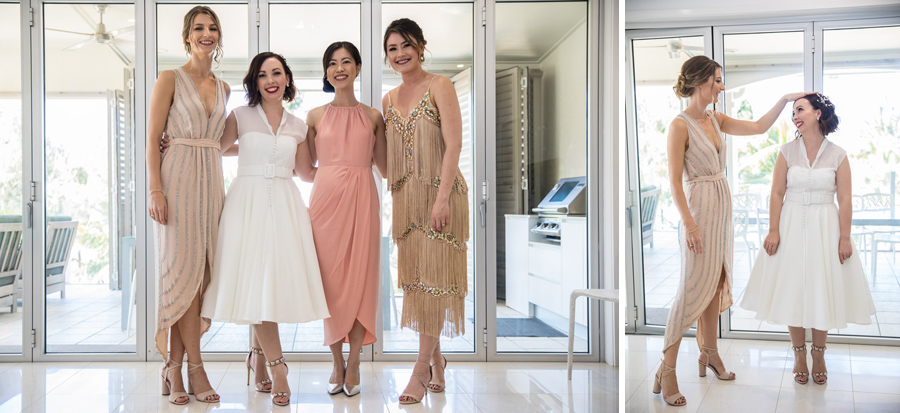 Jen and David had a first look before the wedding ceremony in Palm Cove…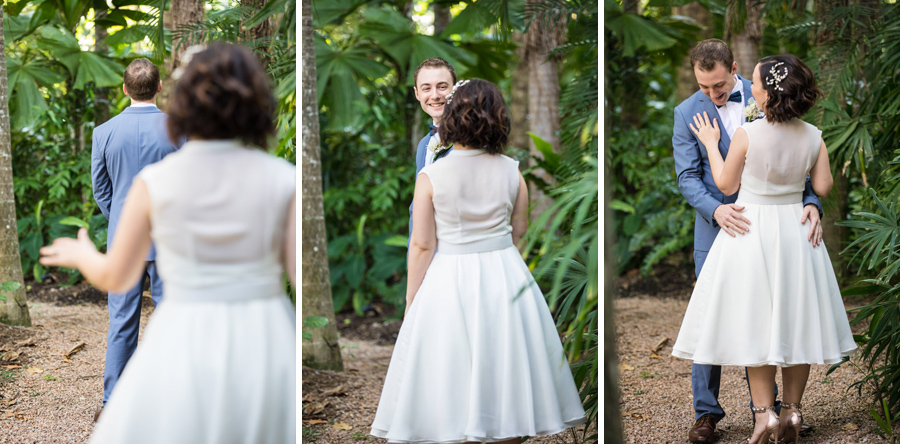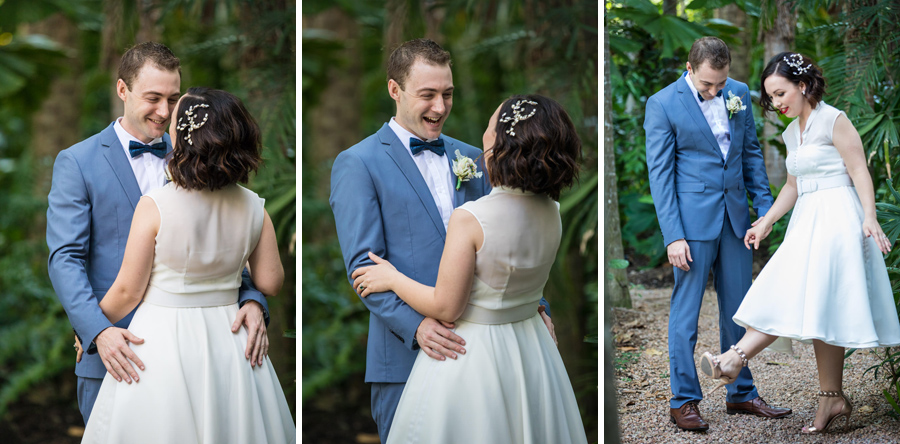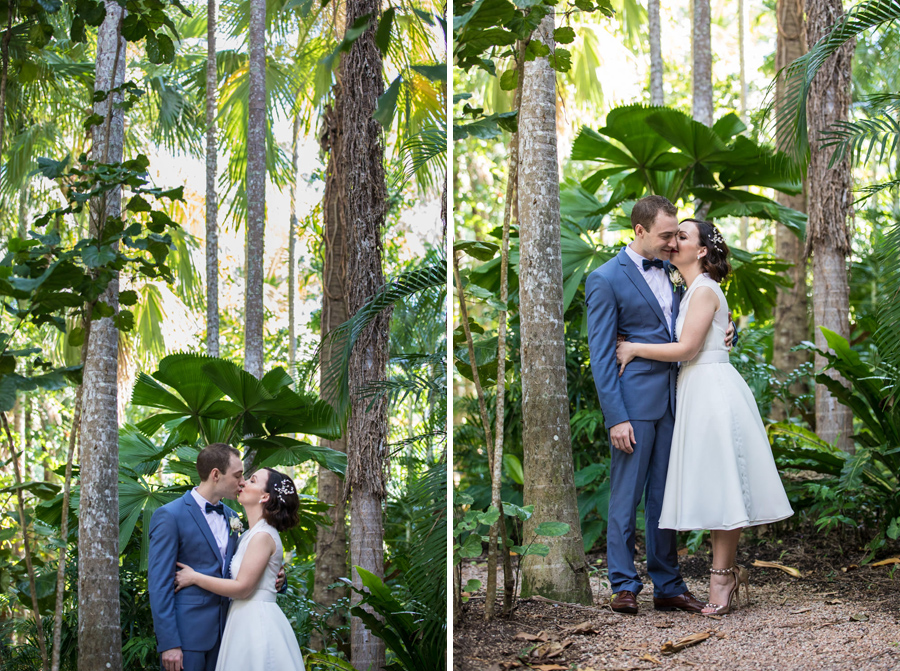 and we went straight into a fun photoshoot because after the ceremony Jen & David wanted to be with their guests.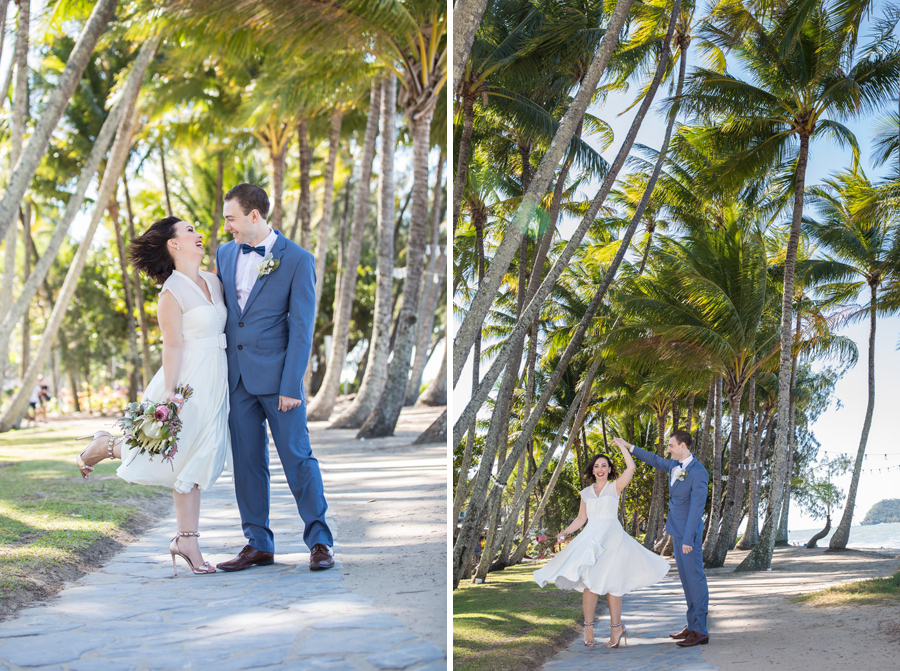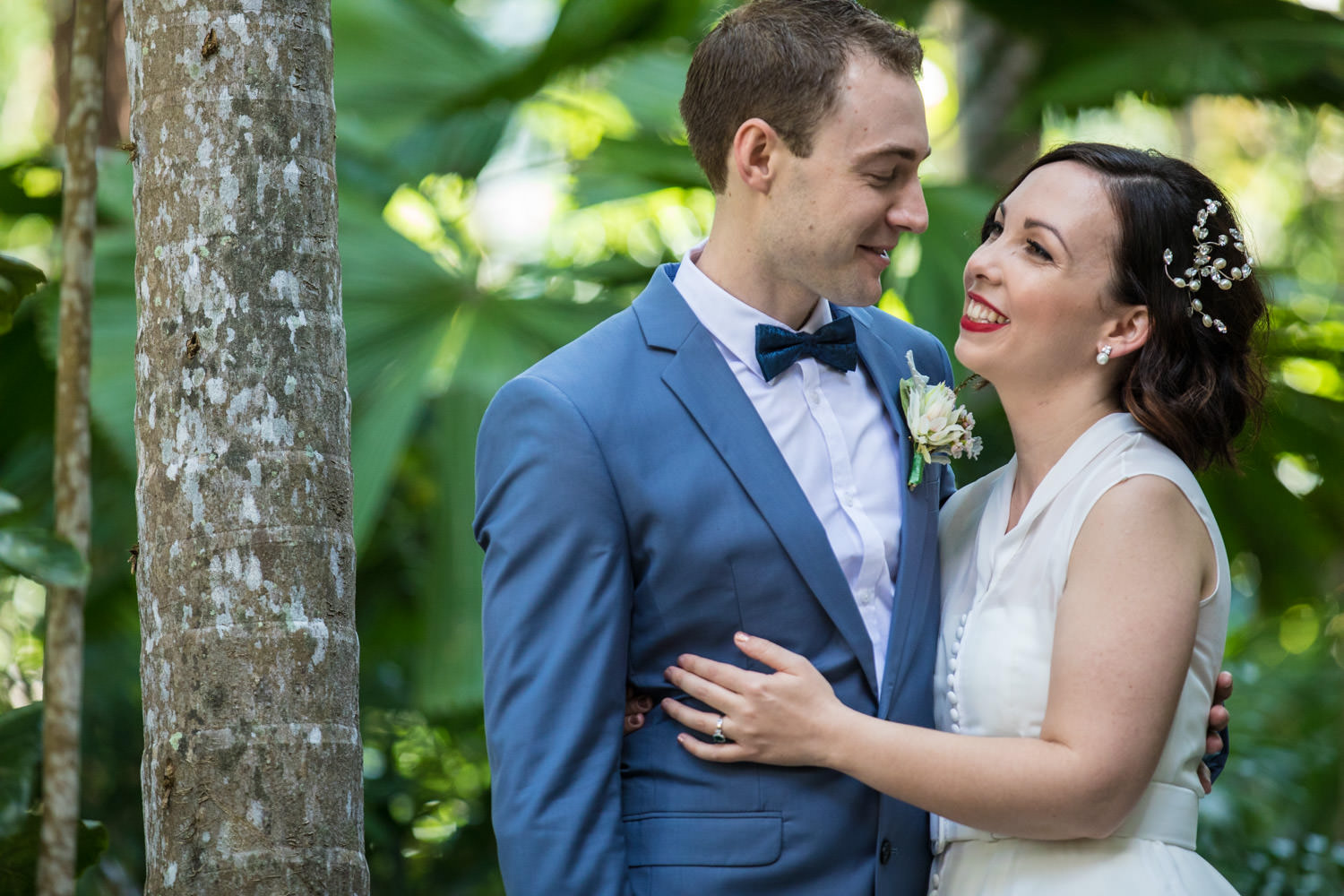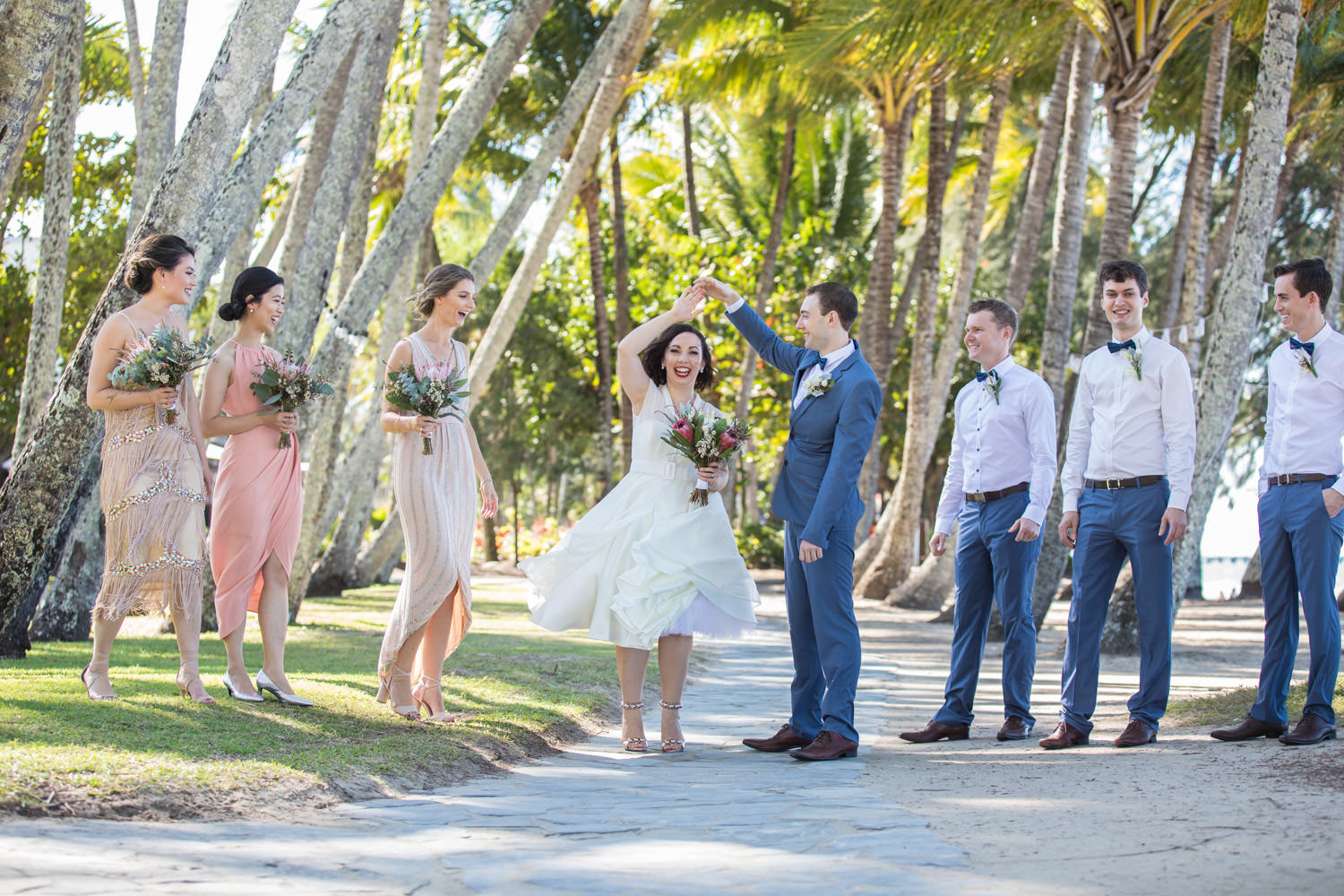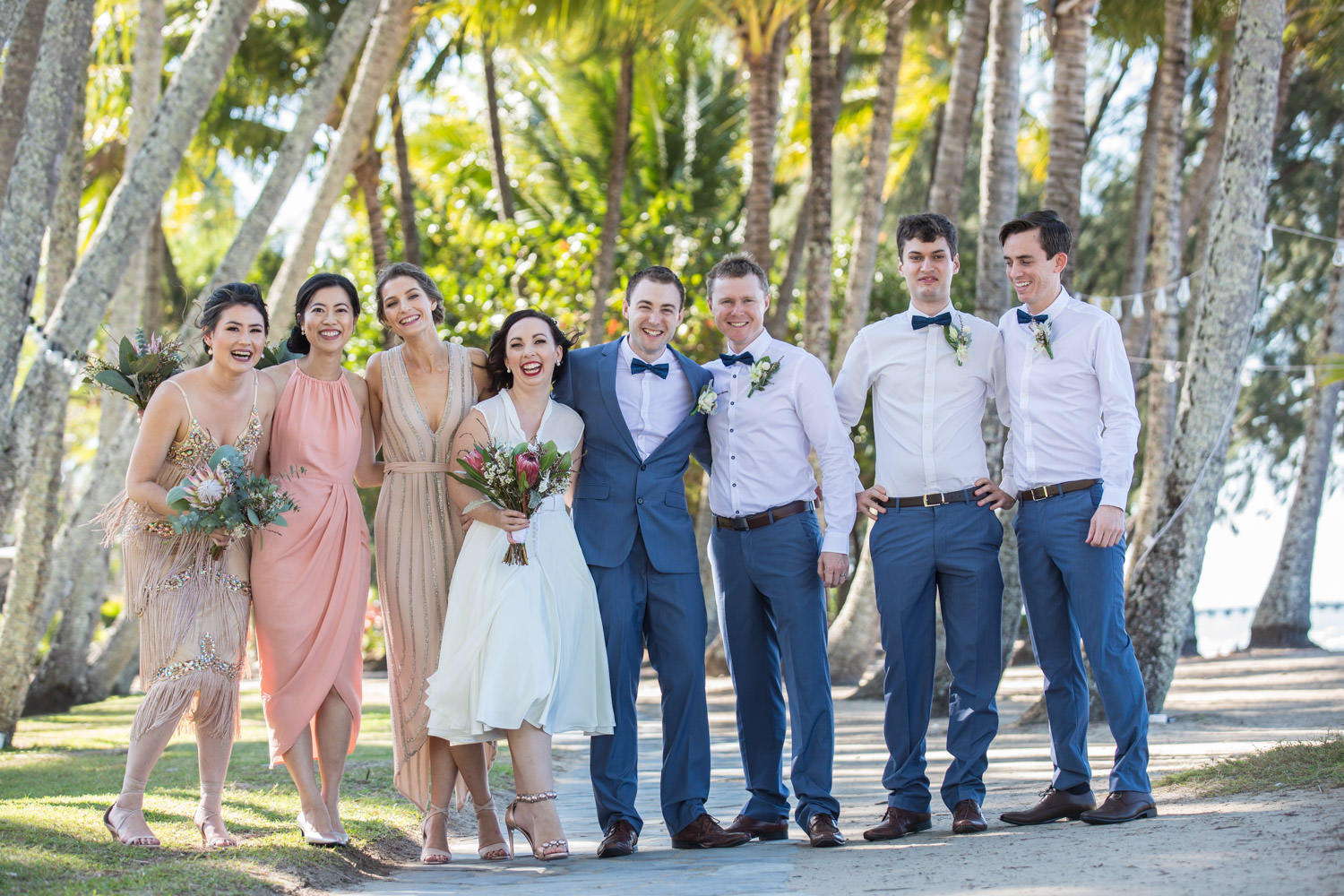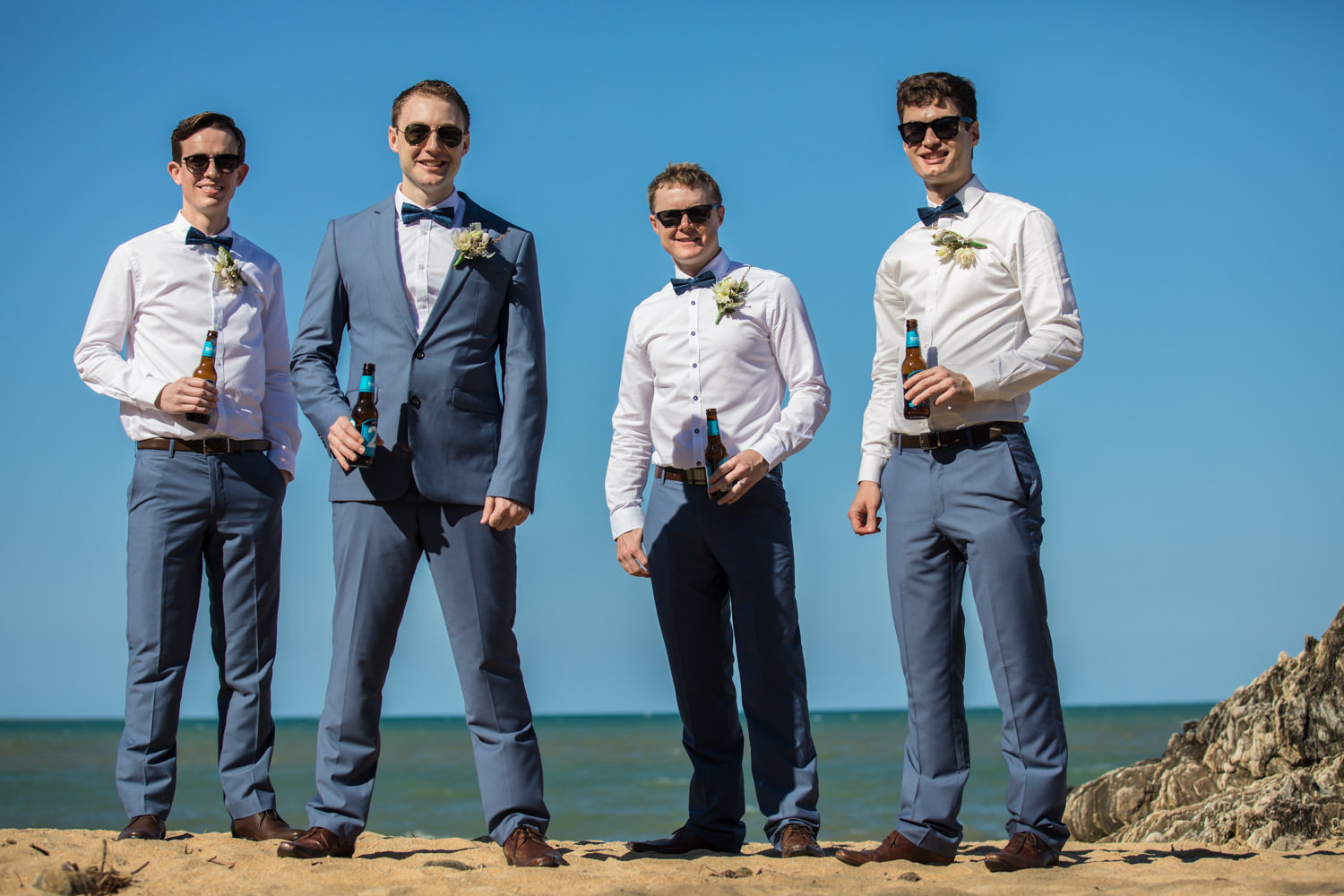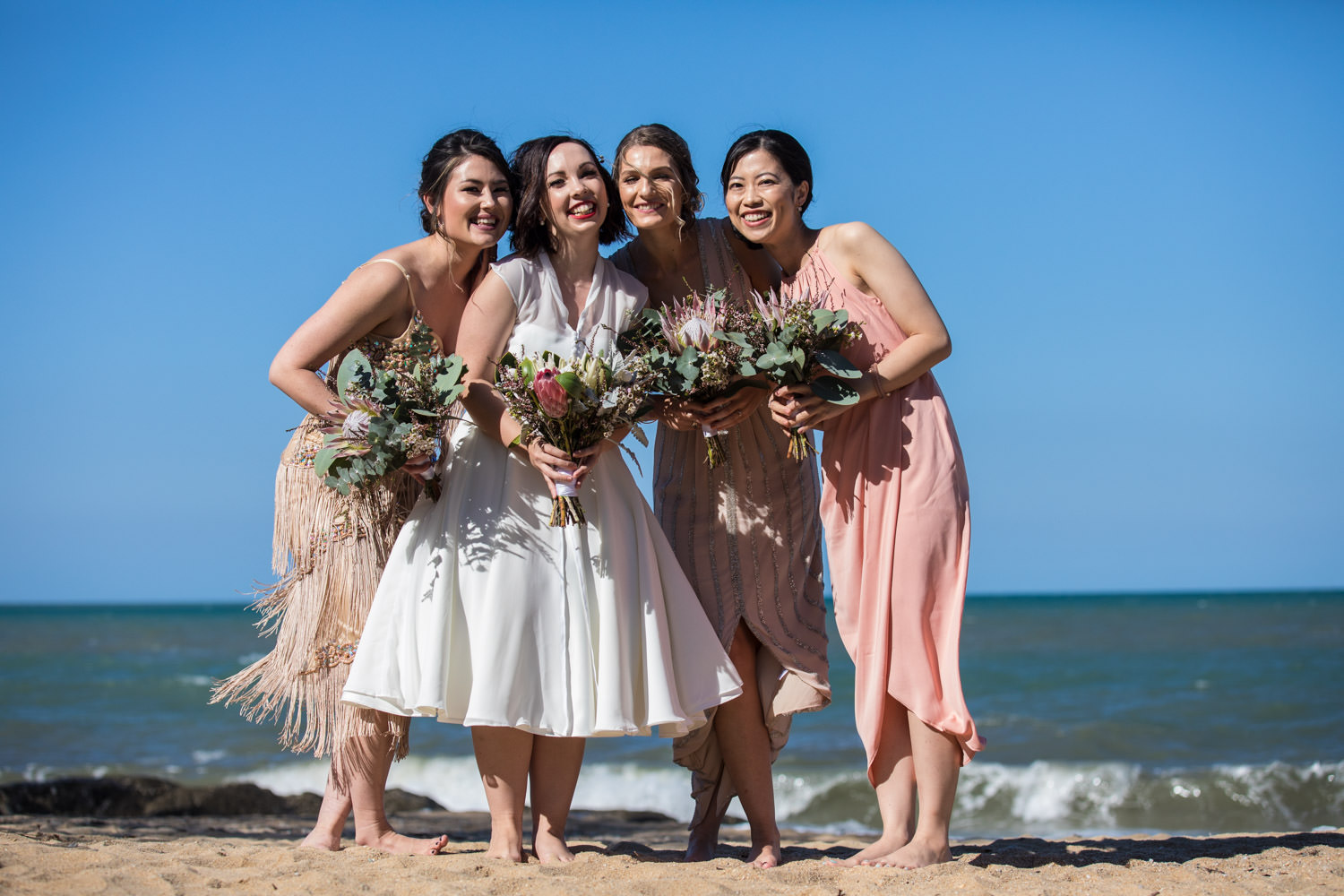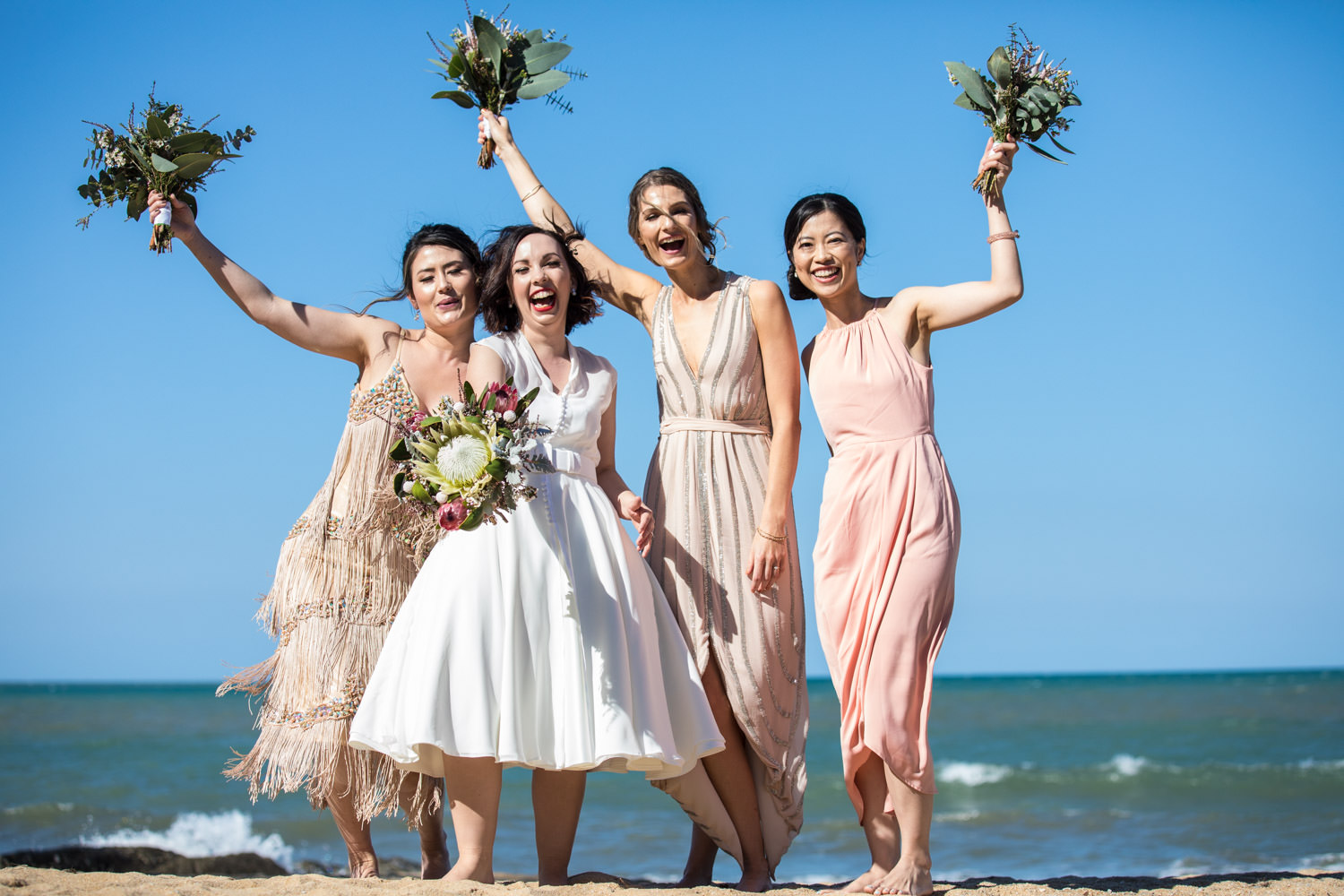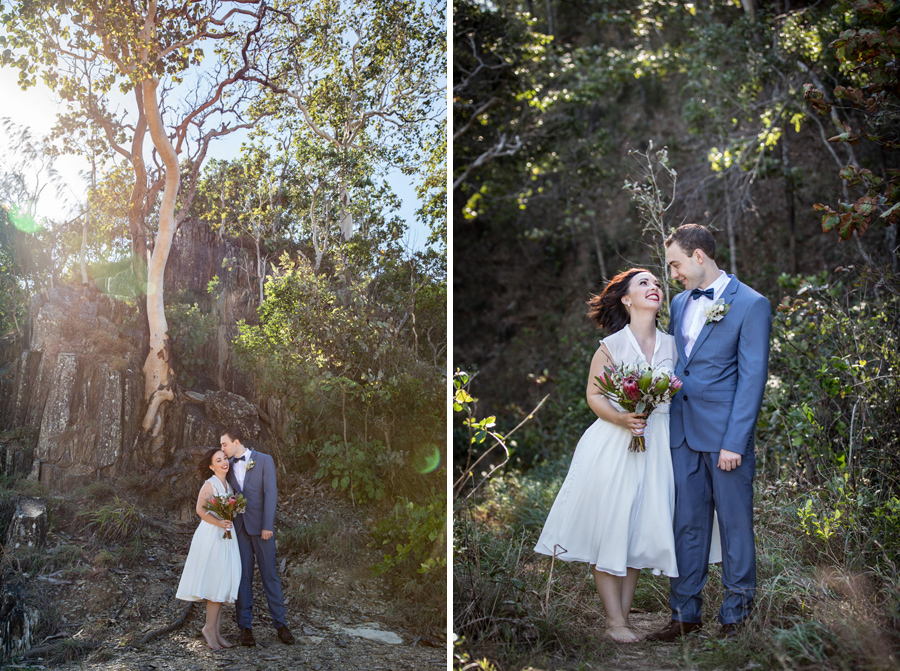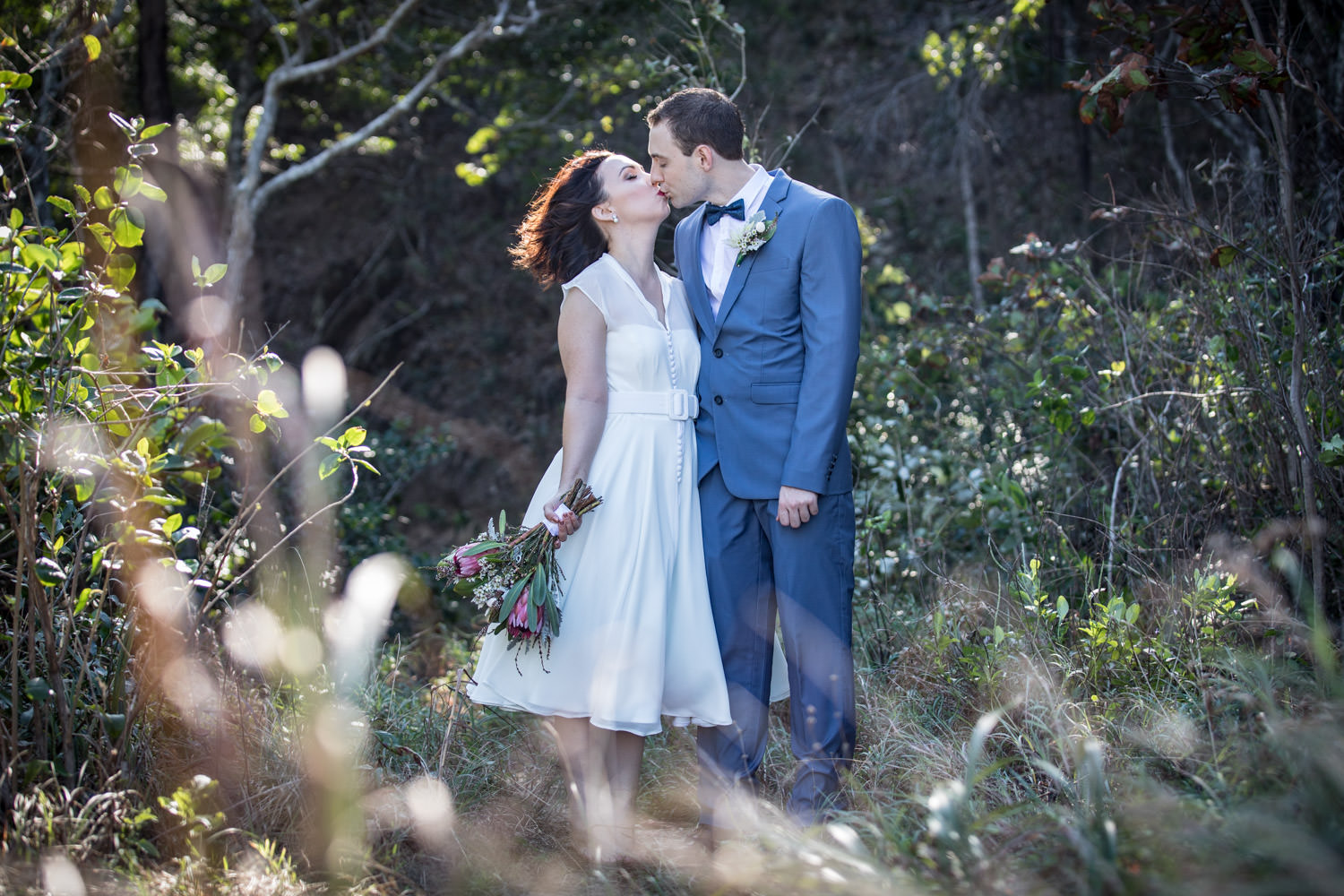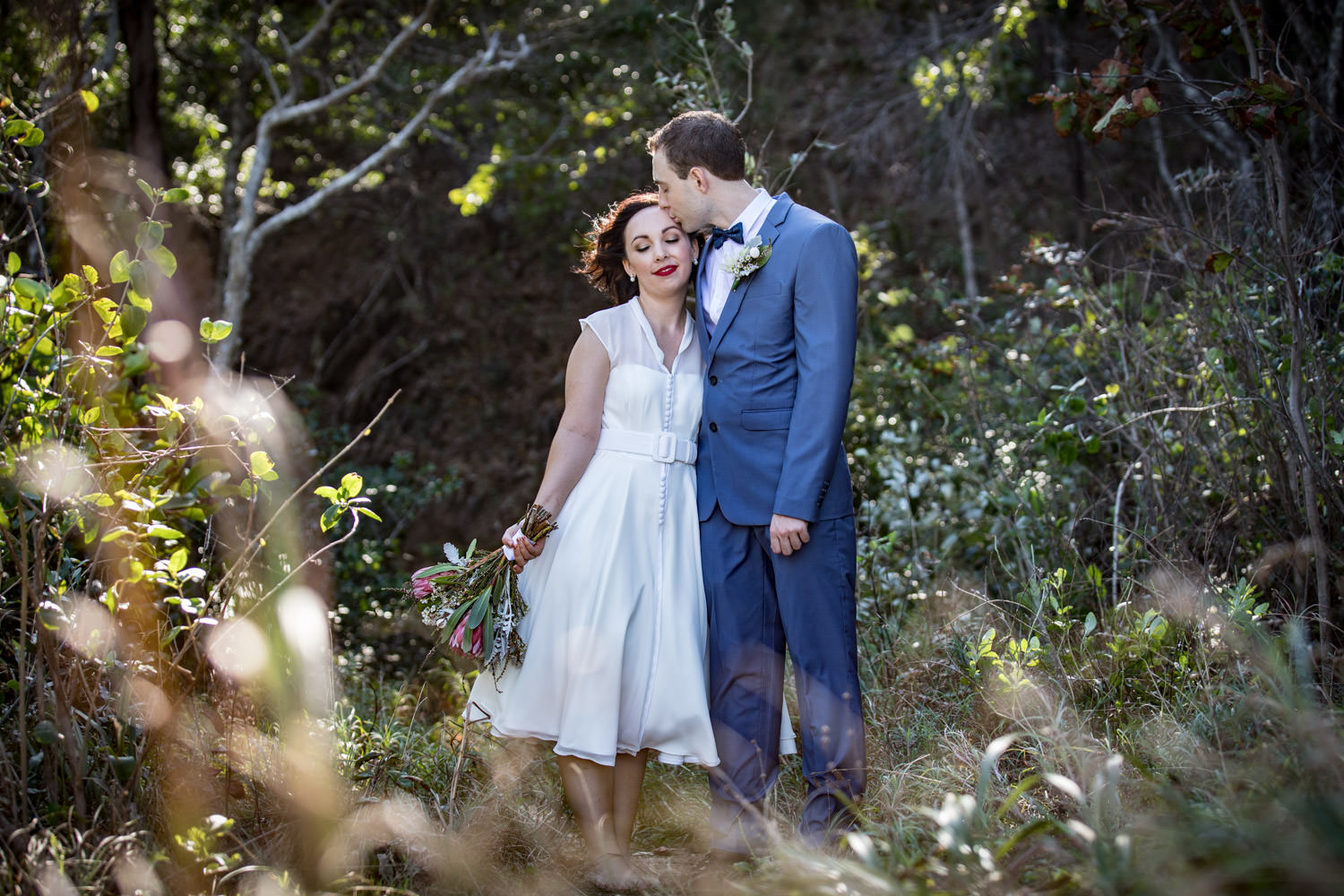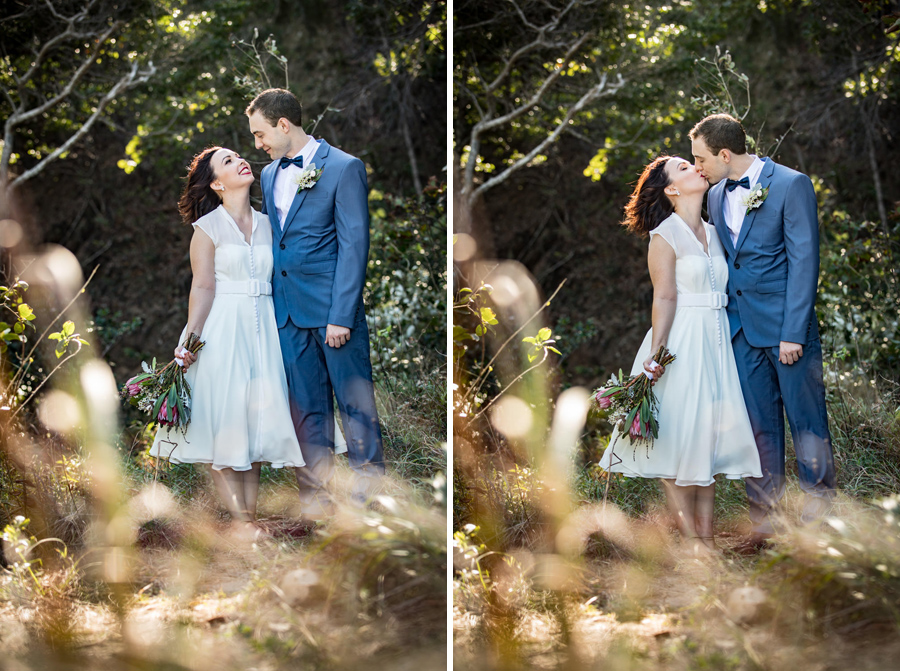 The chapel at Palm Cove reflects the beach.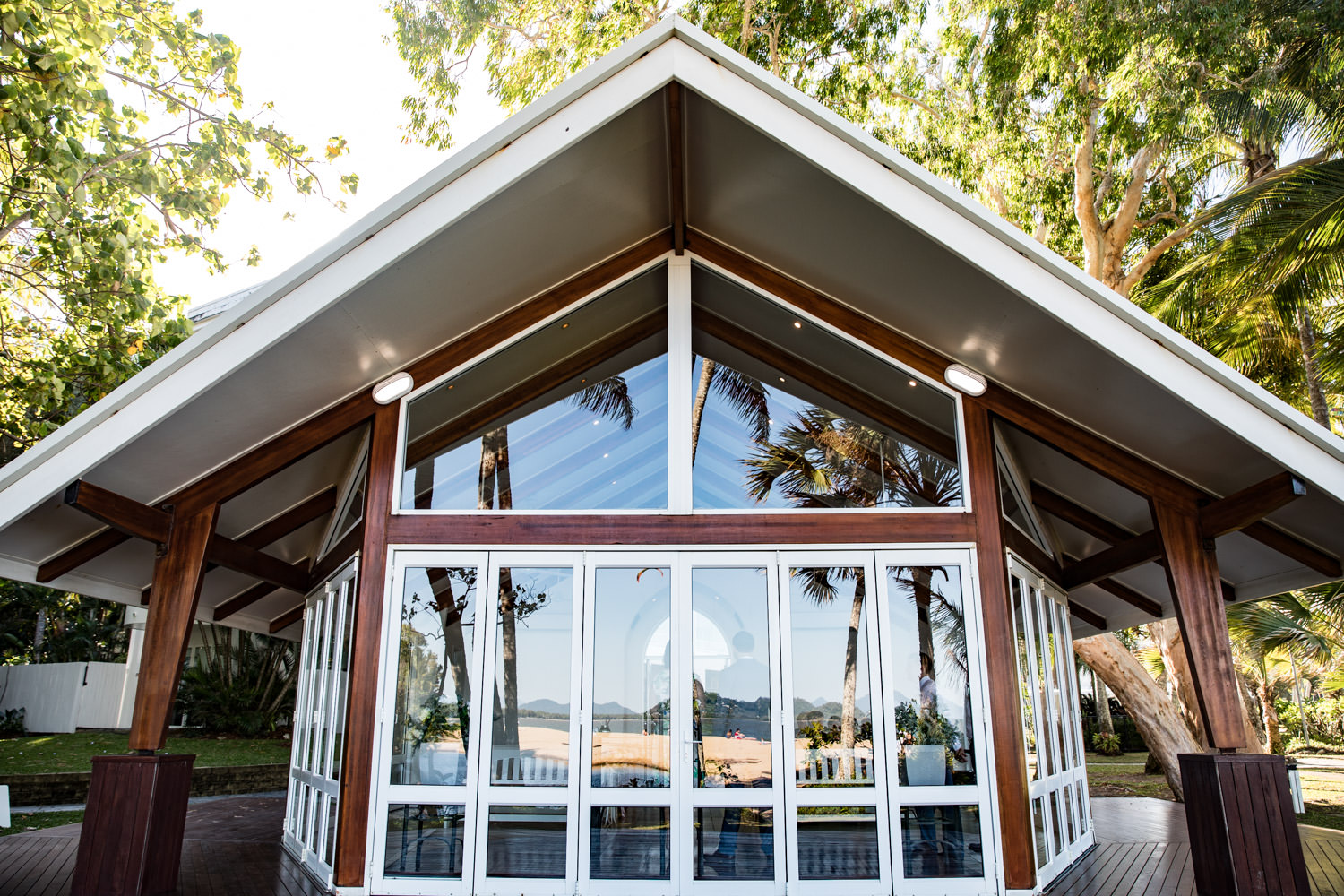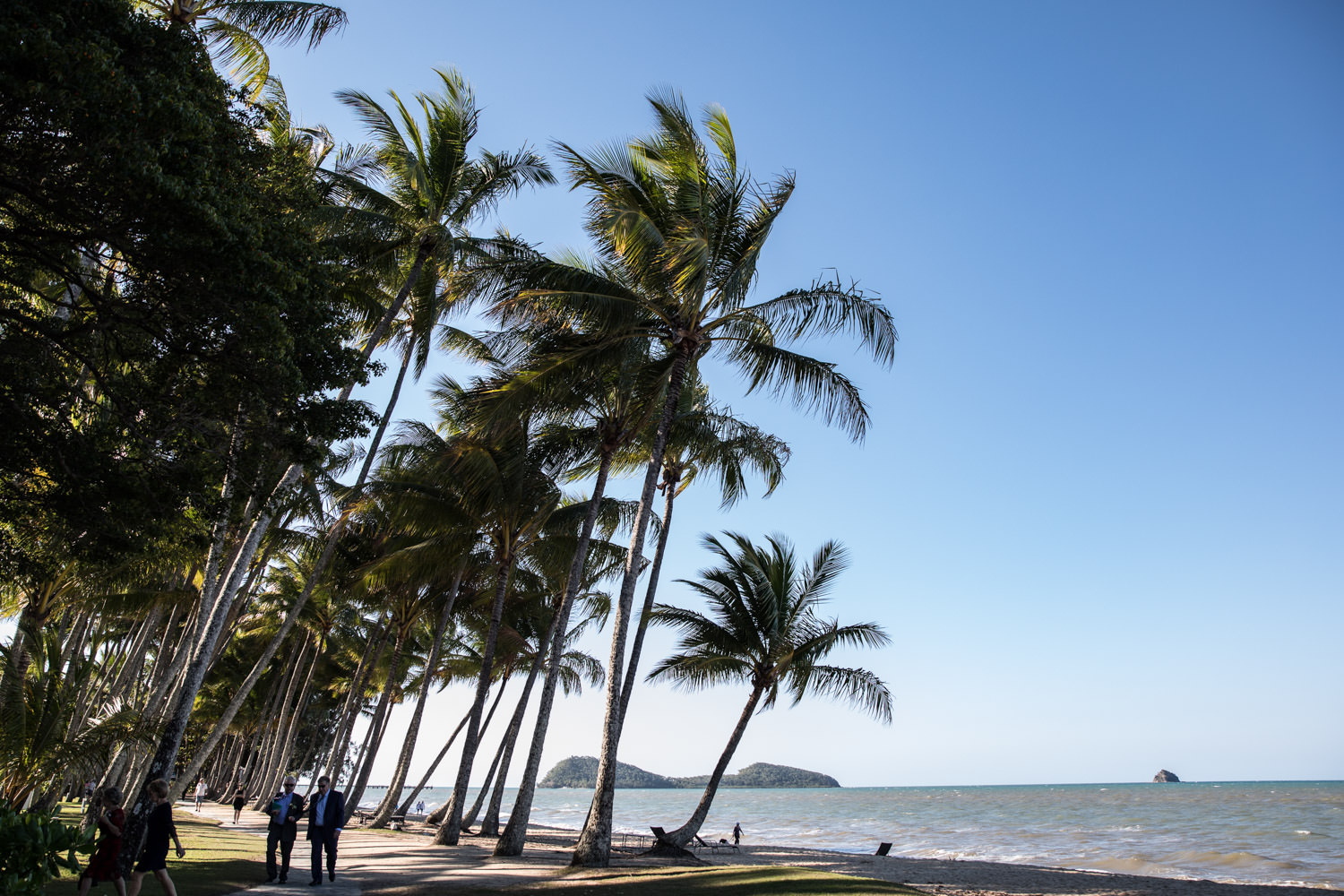 The ceremony was beautiful!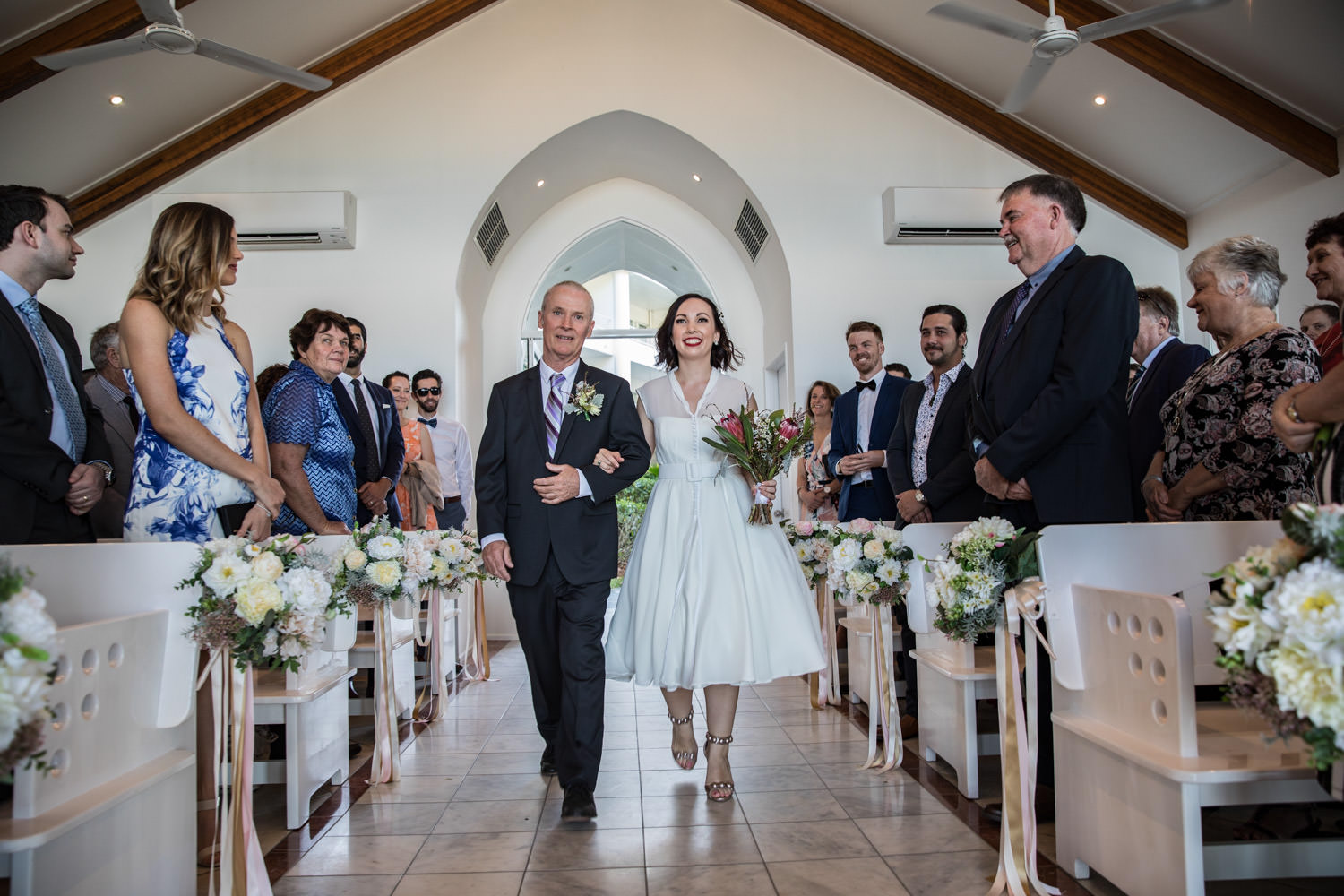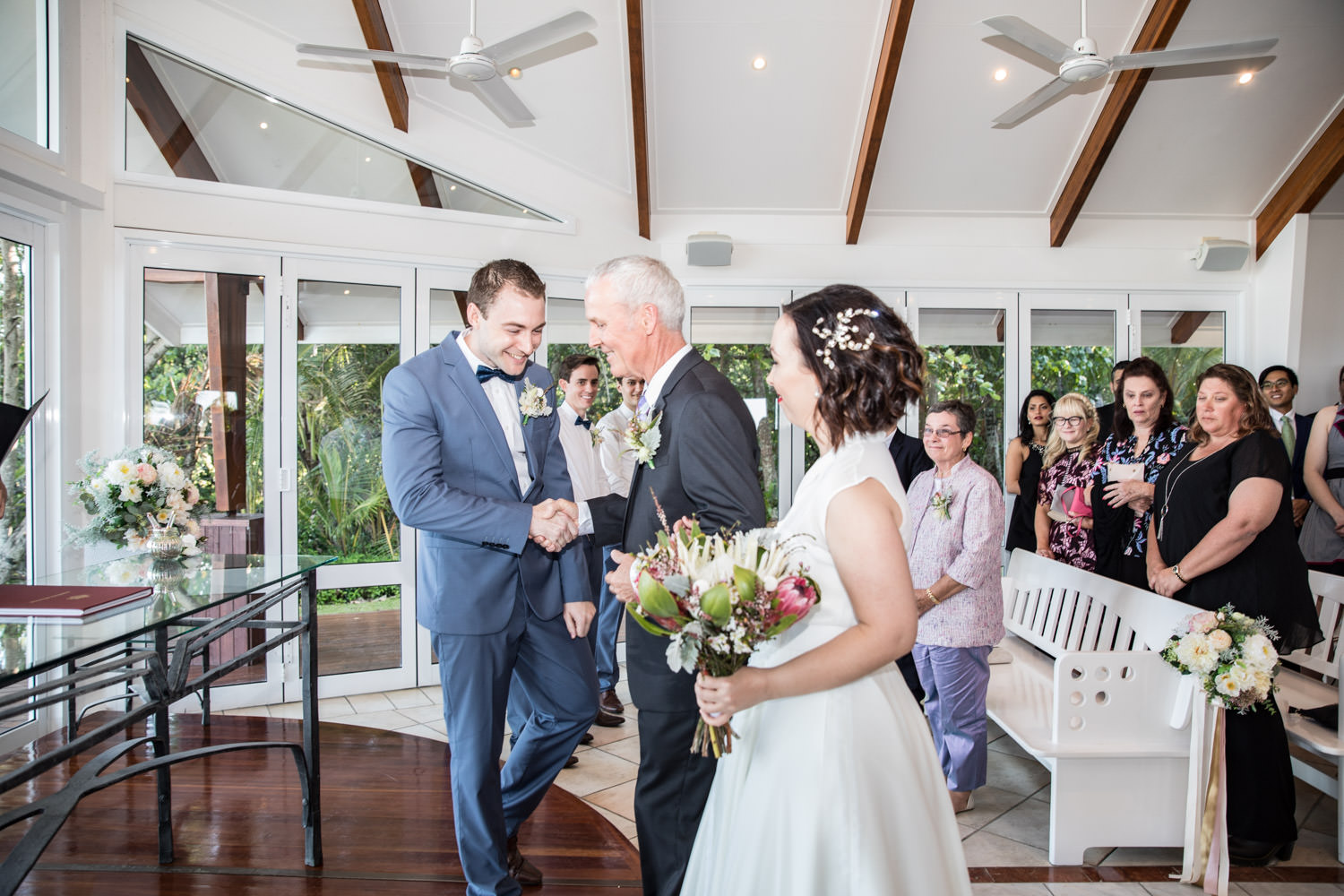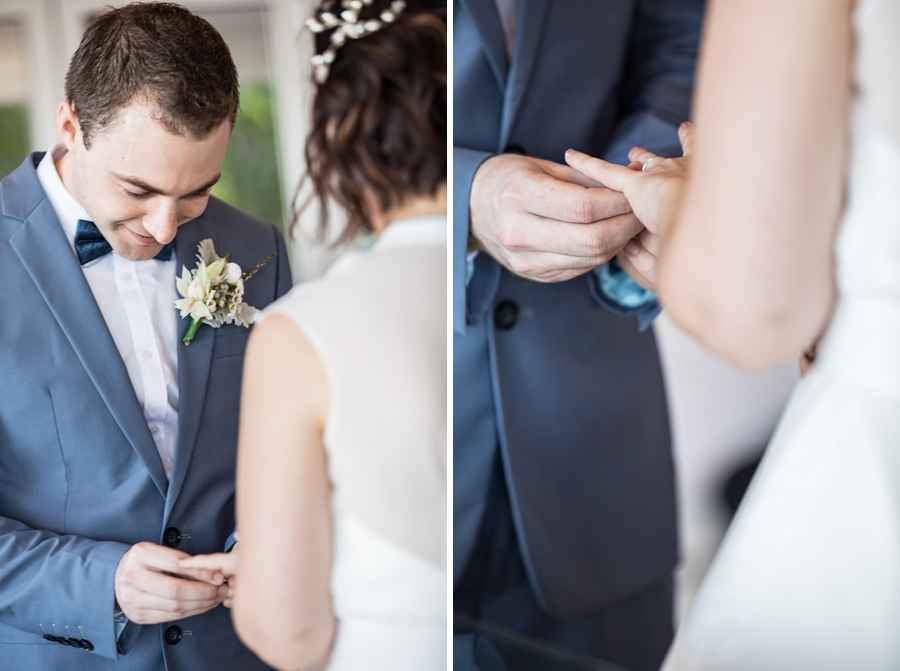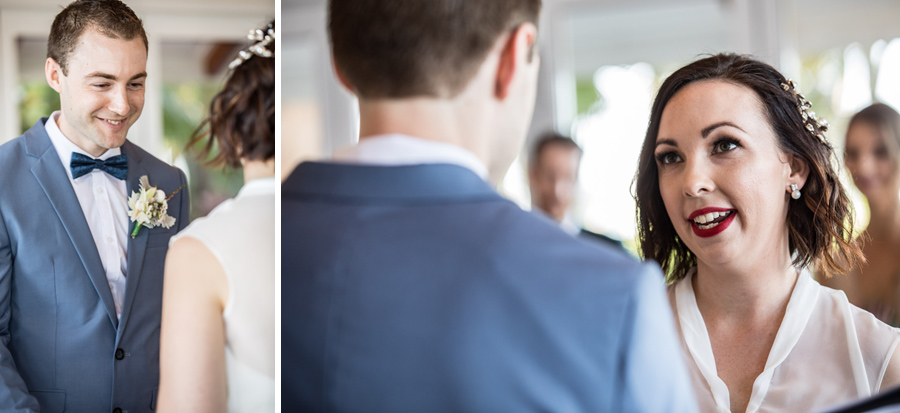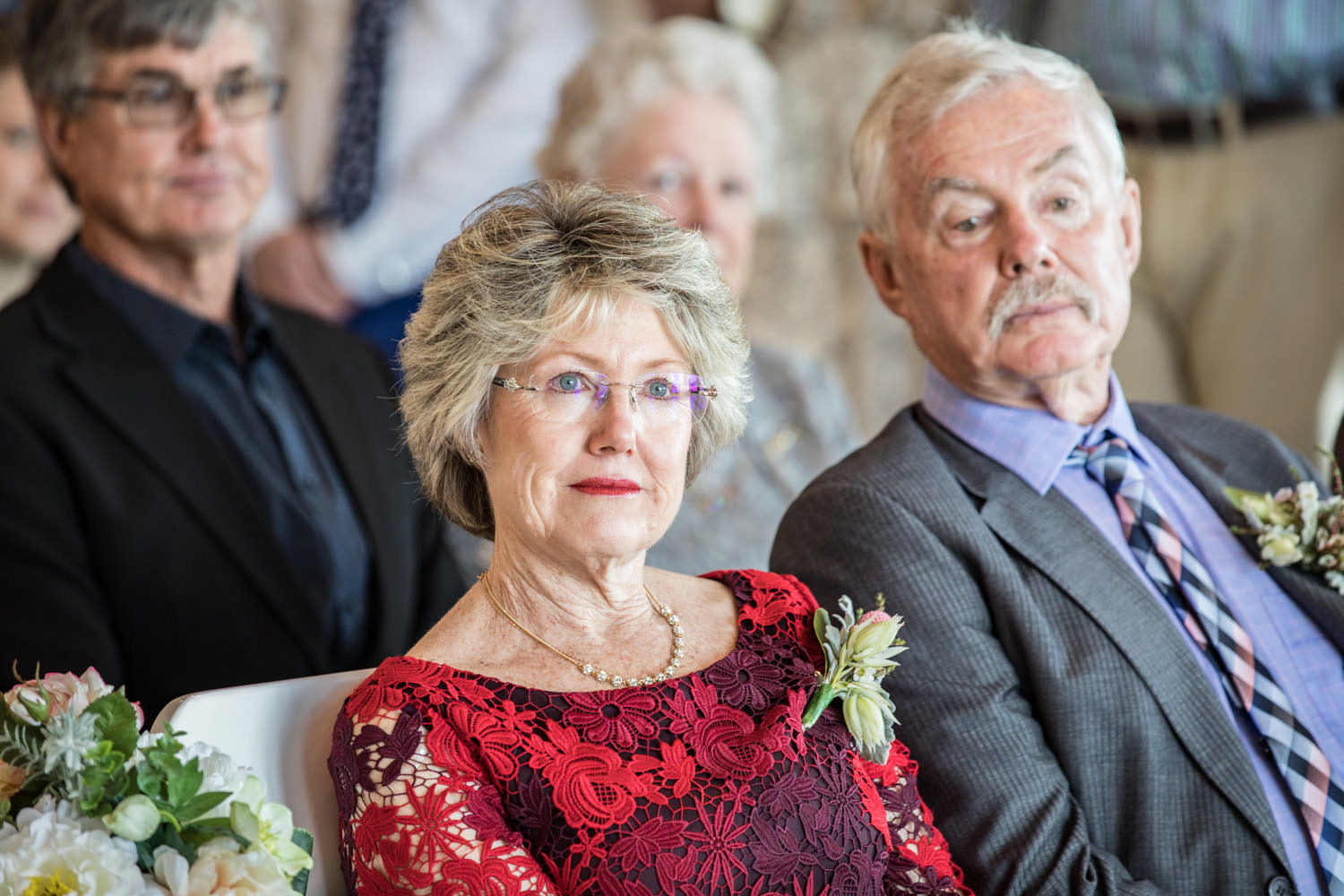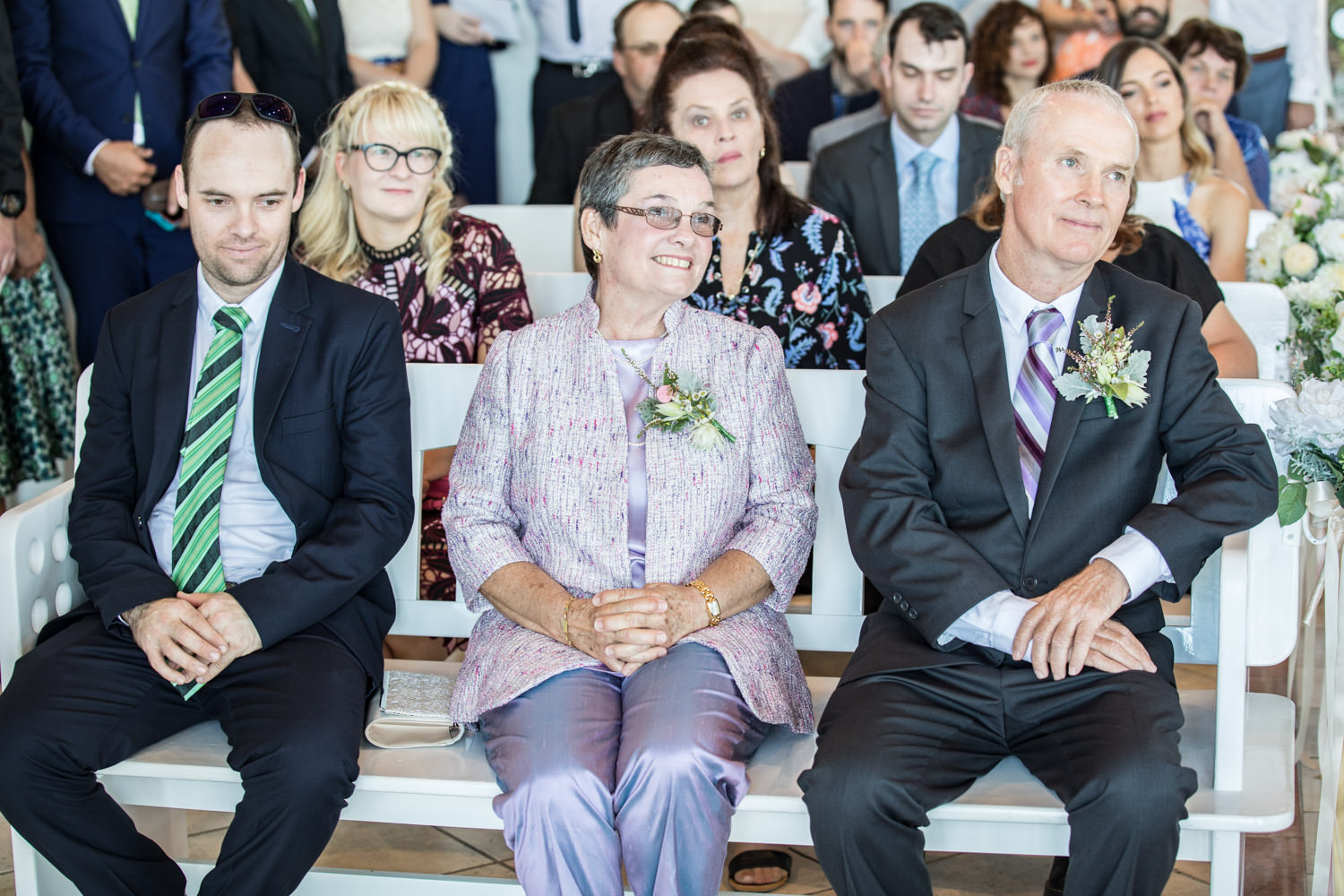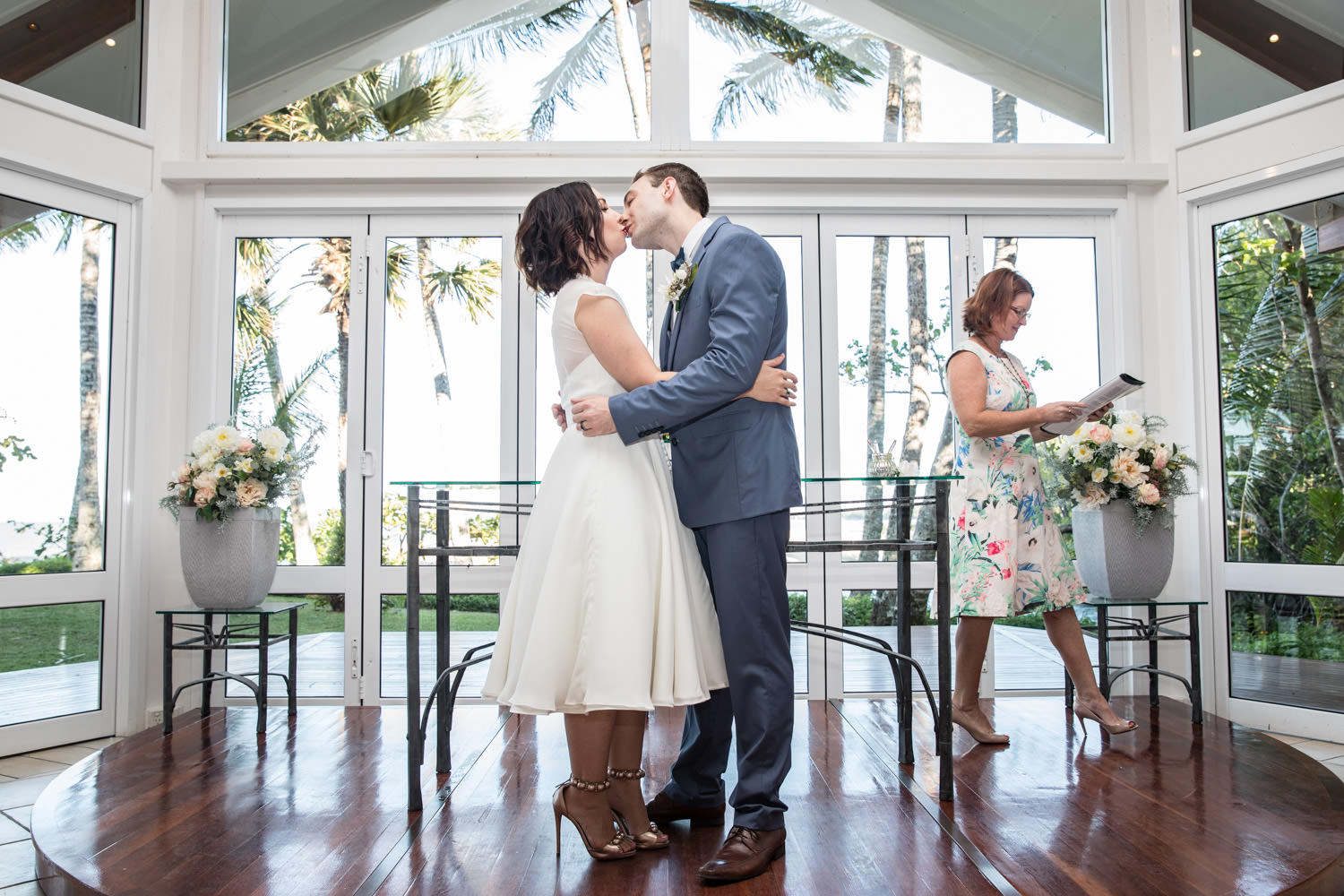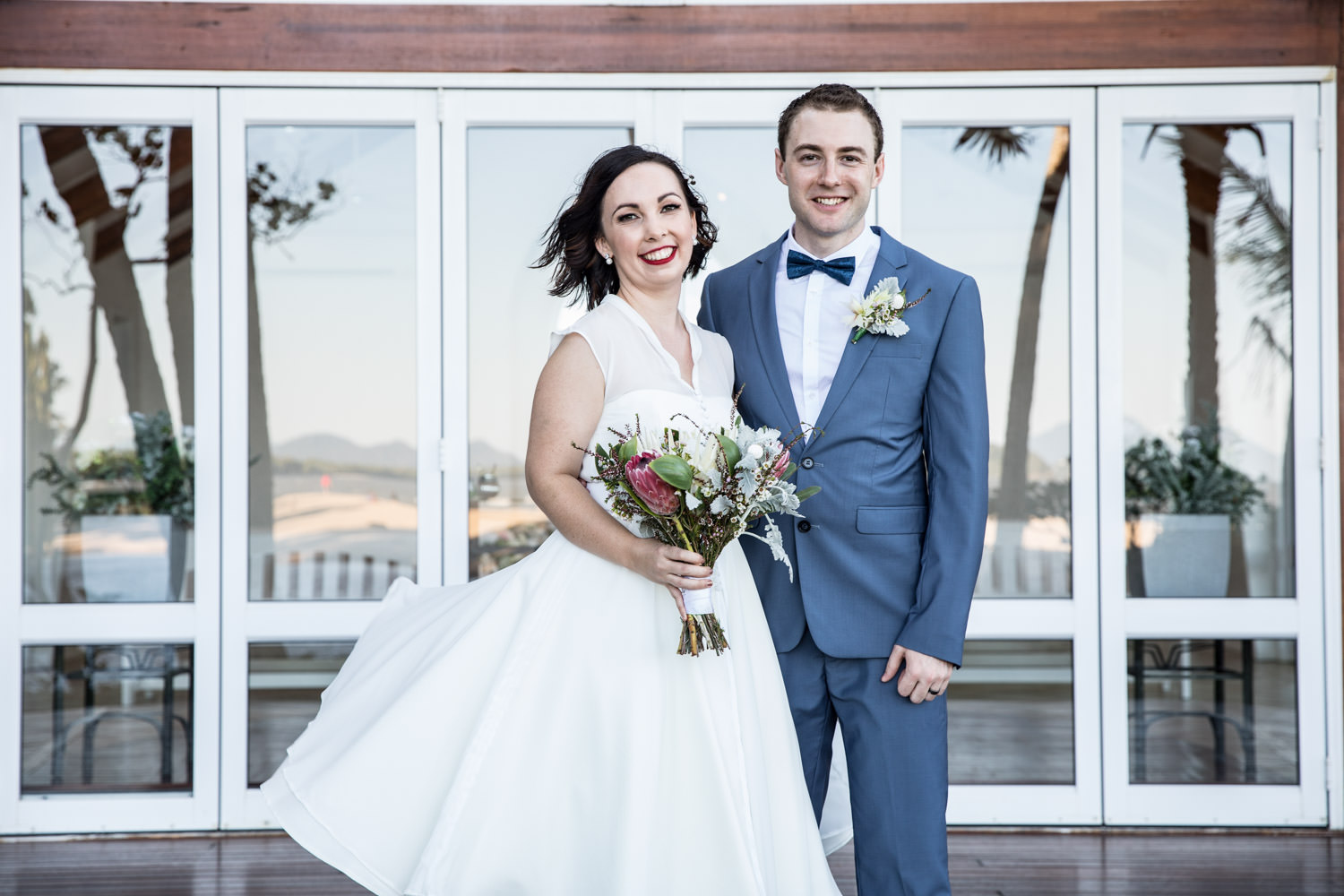 And the reception? Nunu's of course!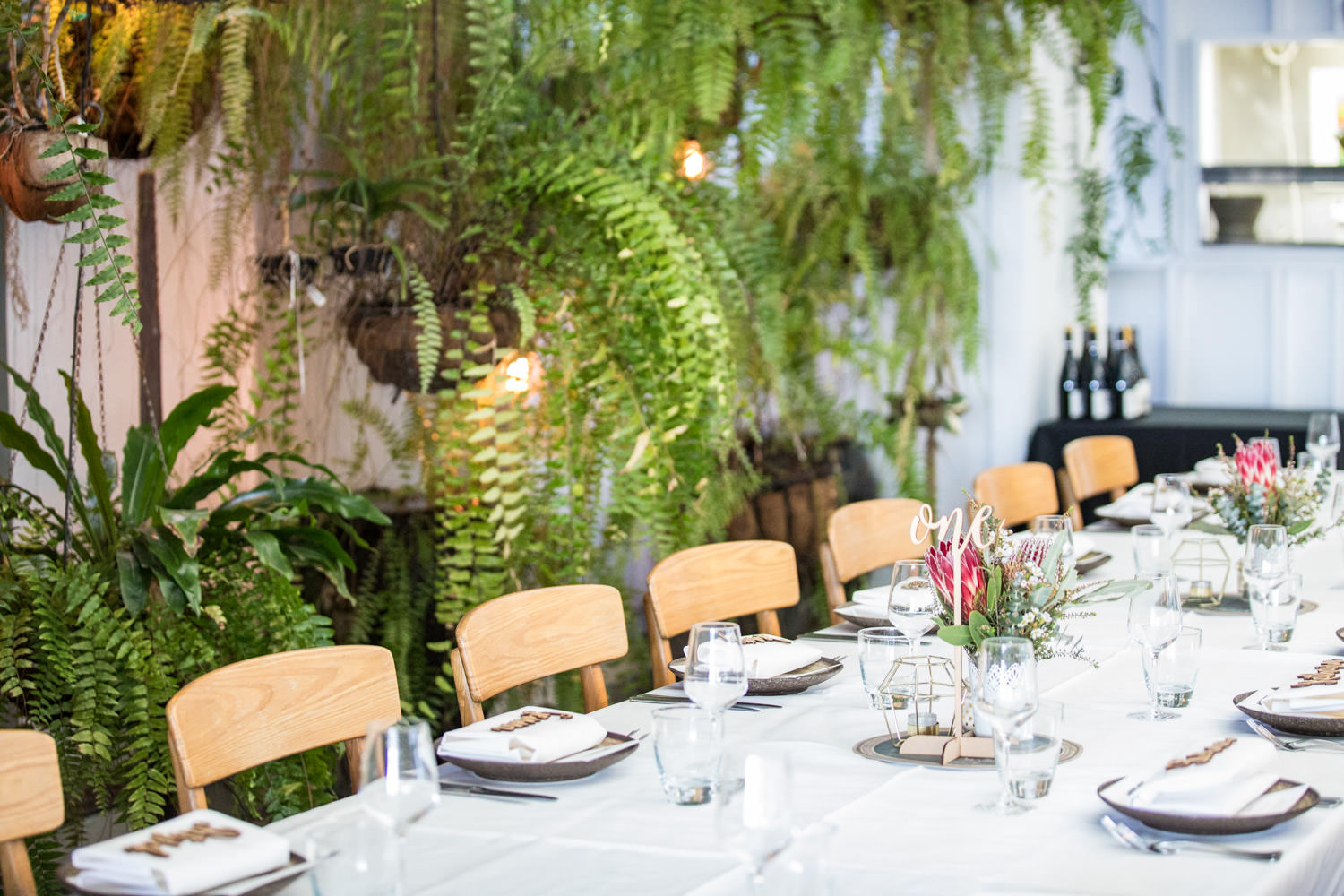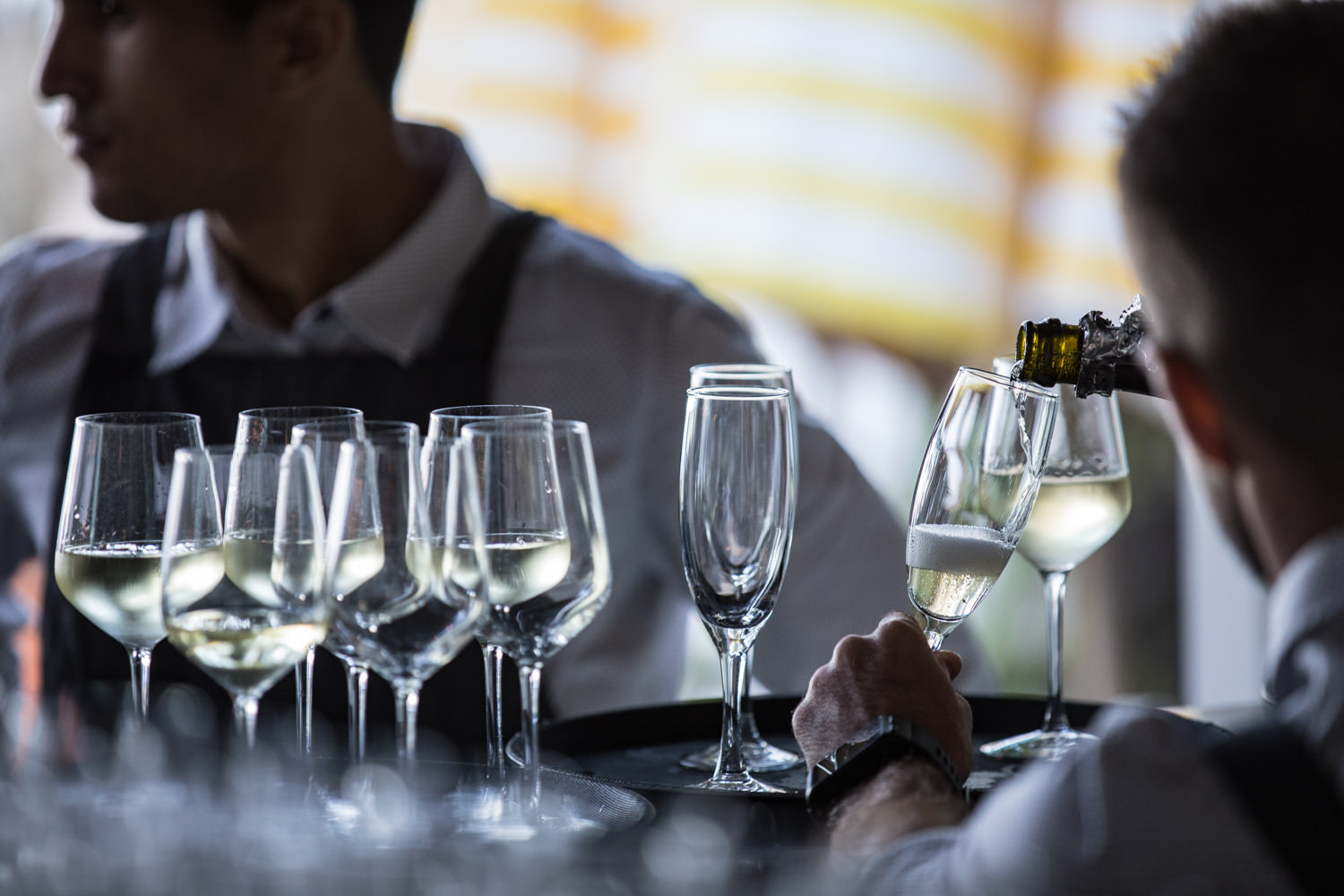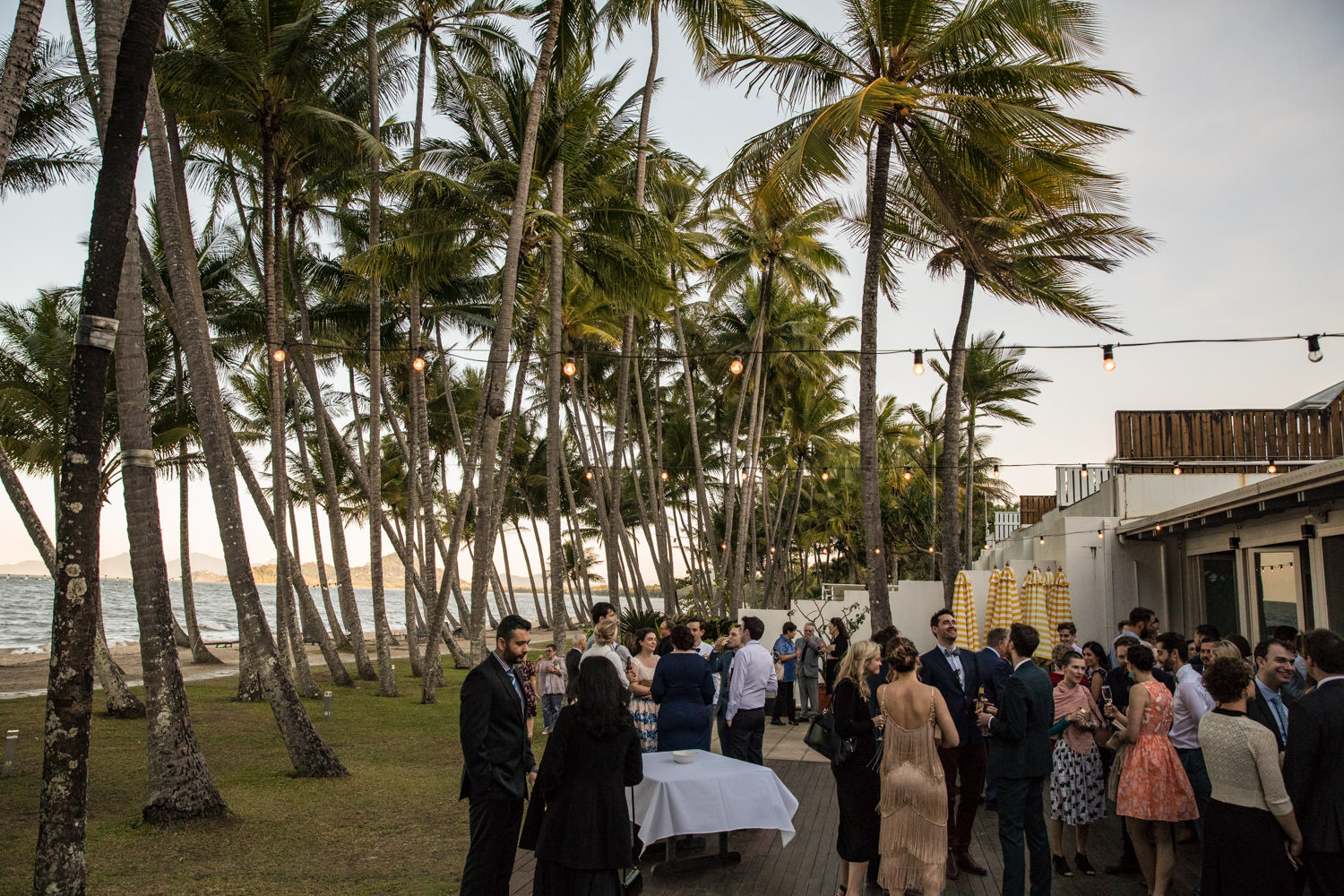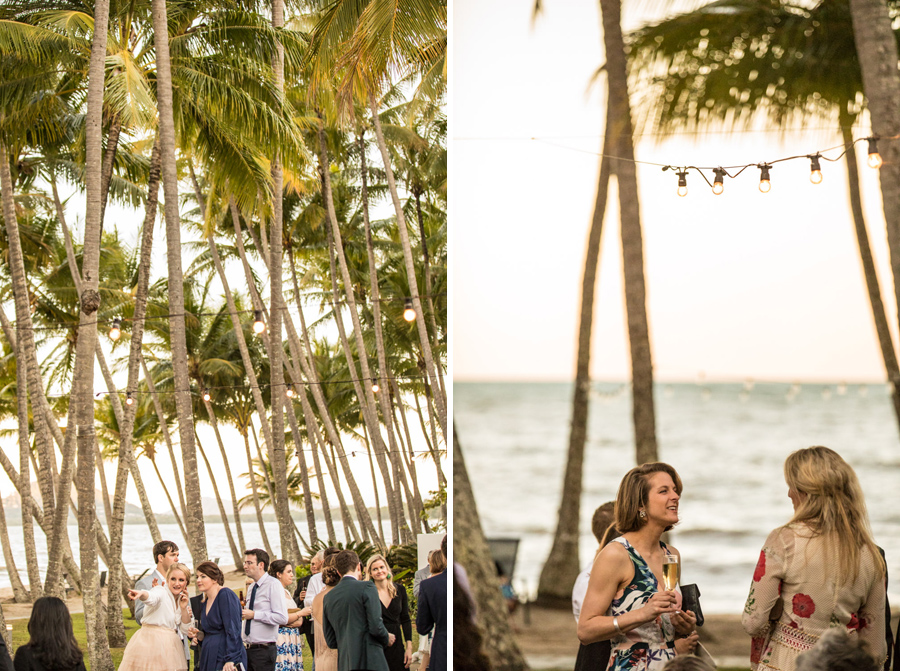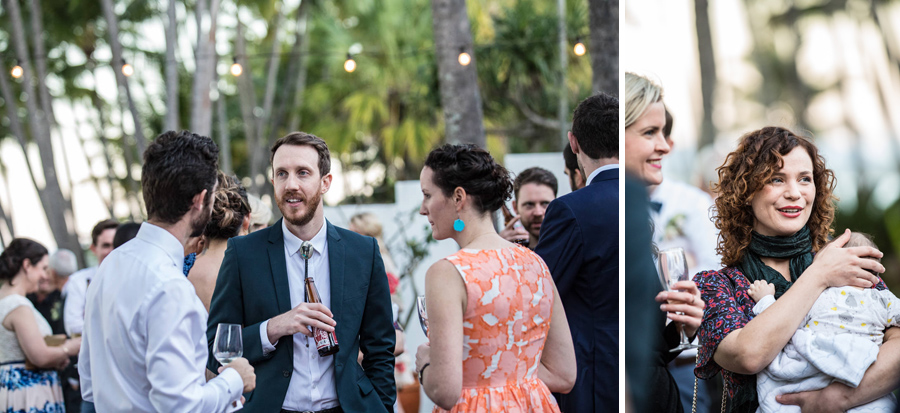 They had the coolest wedding cake I have ever seen – and I have seen a lot of wedding cakes!  And look at the dessert bar – Jen and David are both doctors!