On a bicycle made for two…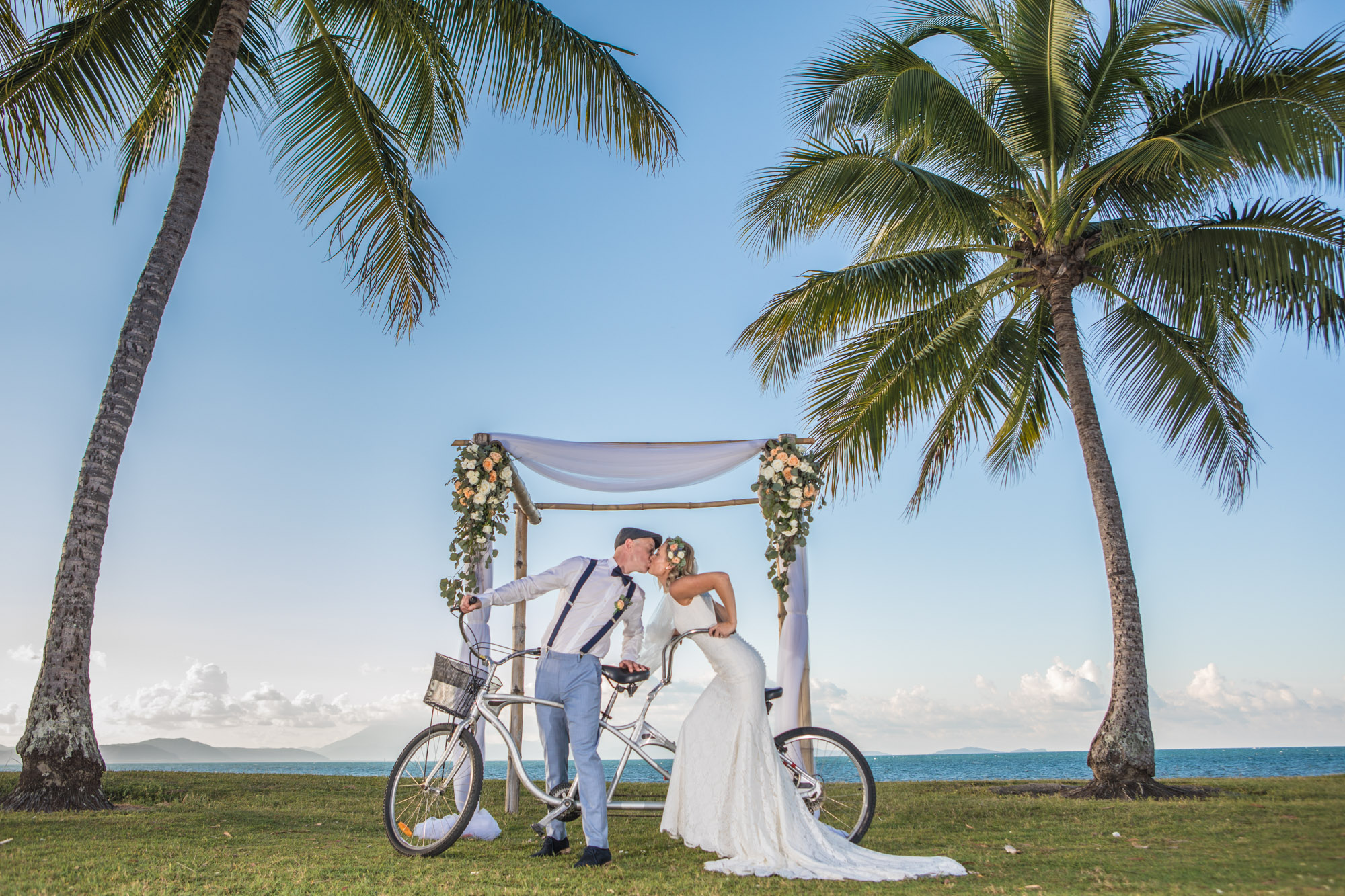 But in this love story there are already four.  Jen and Nicolas have two very beautiful children and the whole family was excited about the wedding day.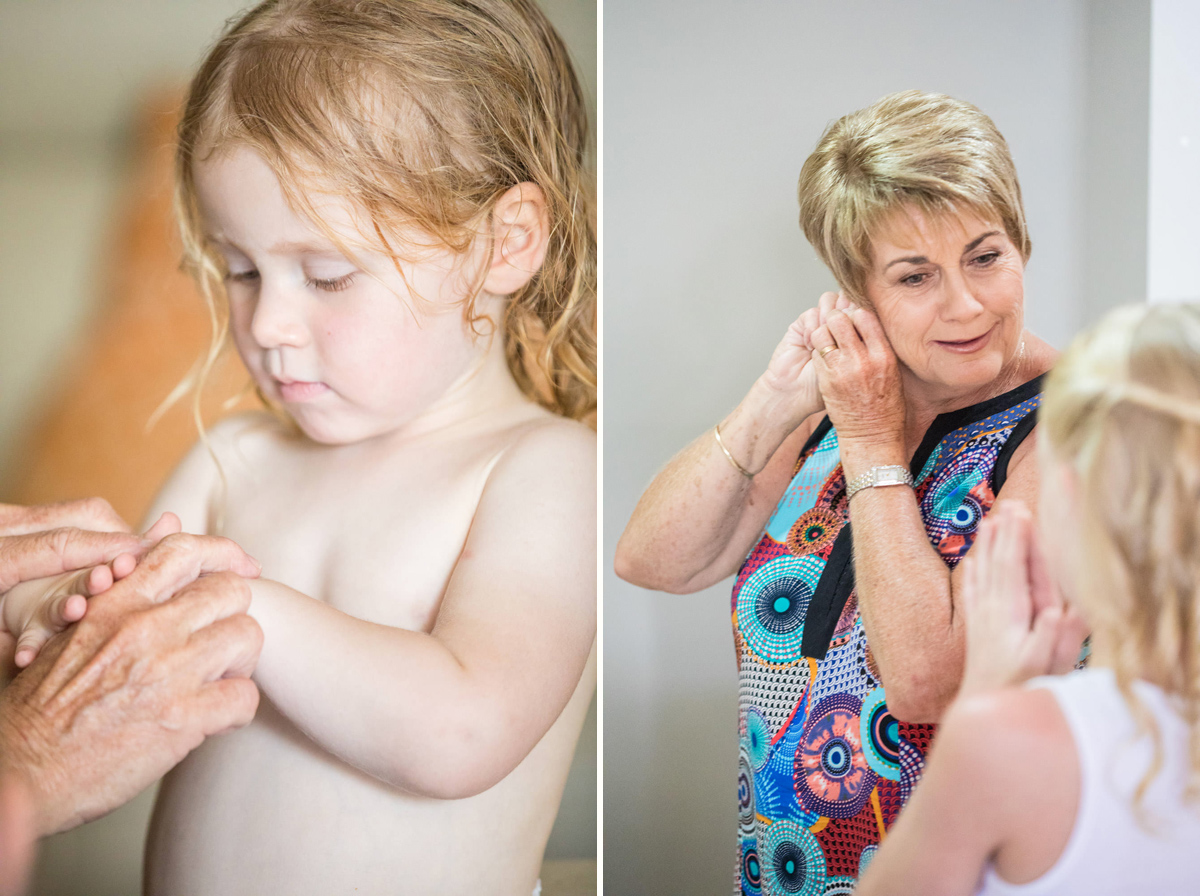 Jen's best friend was also there all day helping with everything.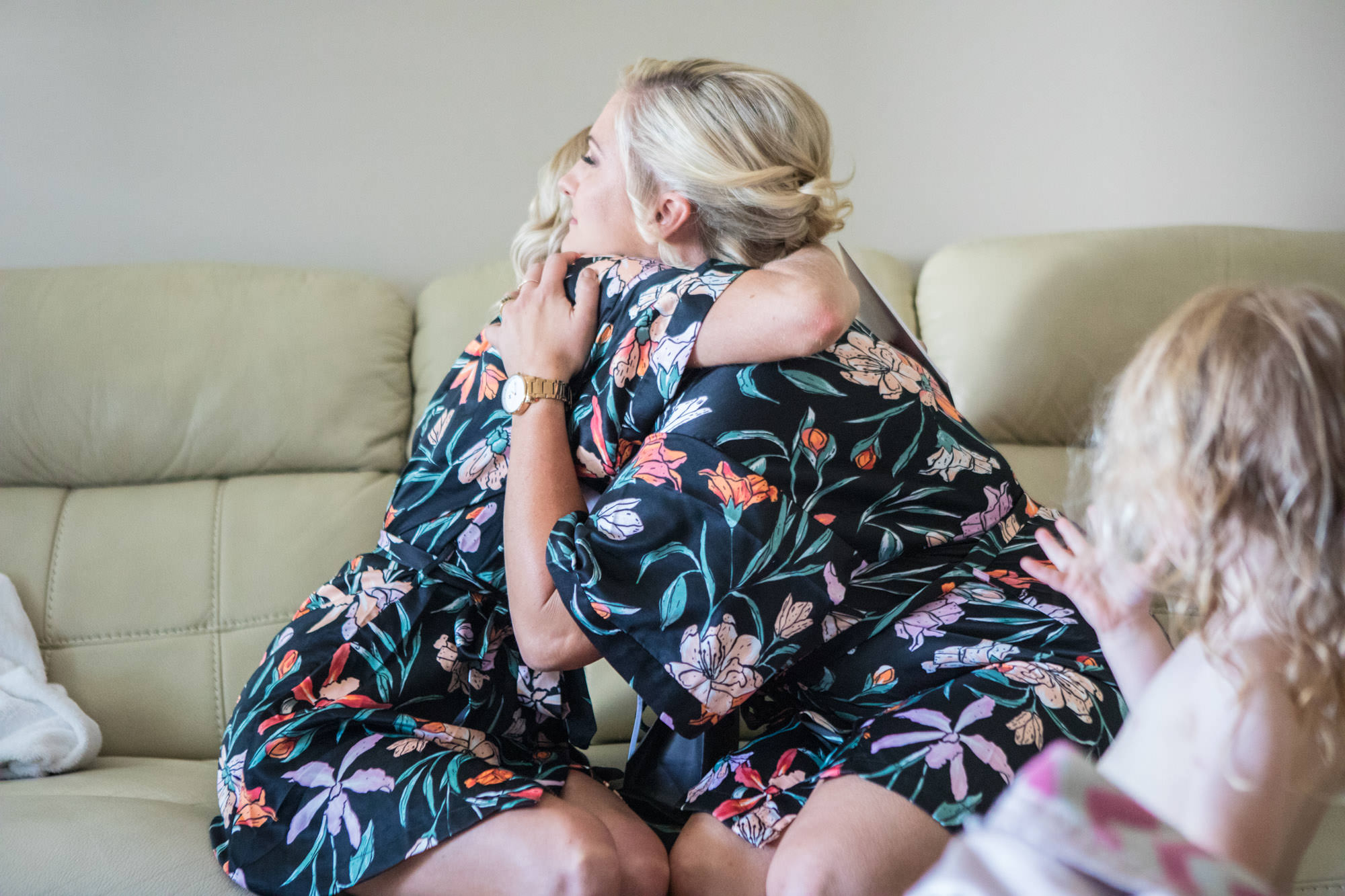 It was a very relaxed and happy wedding morning.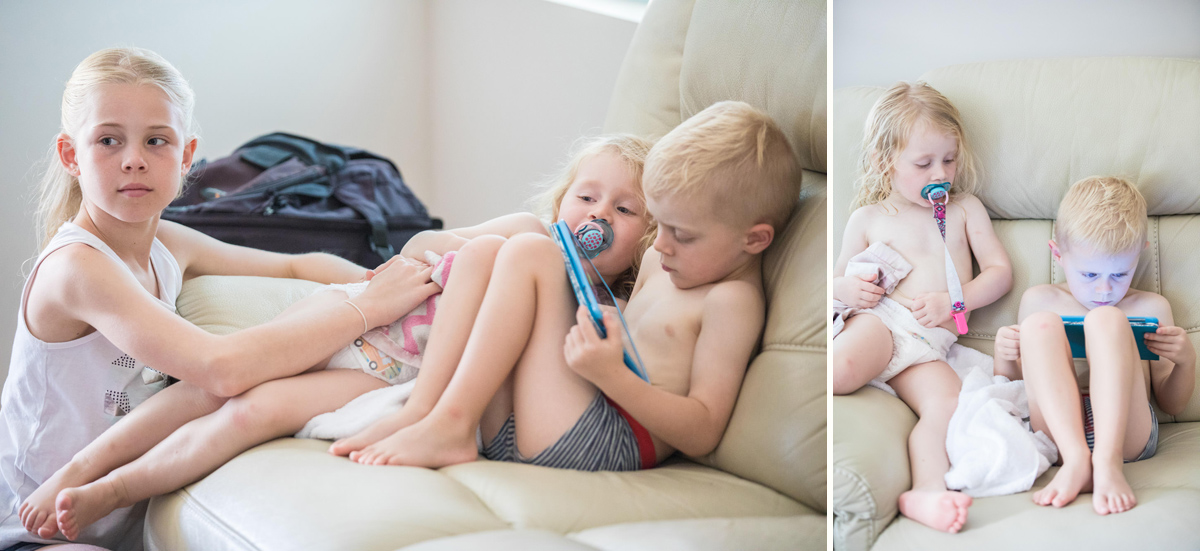 Jen's Mum & Dad were very happy and proud.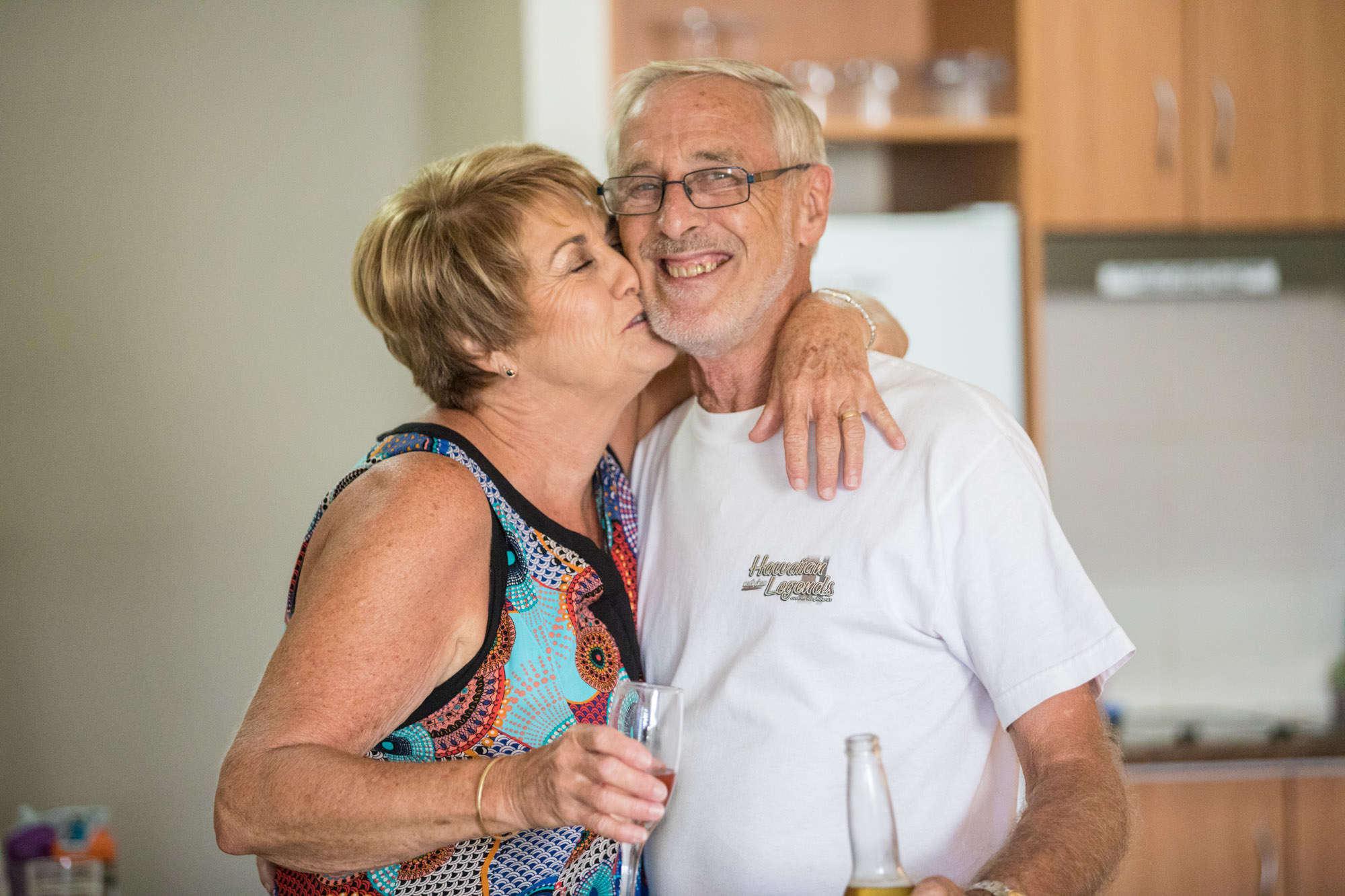 Rachel Gregory did an absolutely amazing job on hair and makeup – although not everyone loved having hair spray!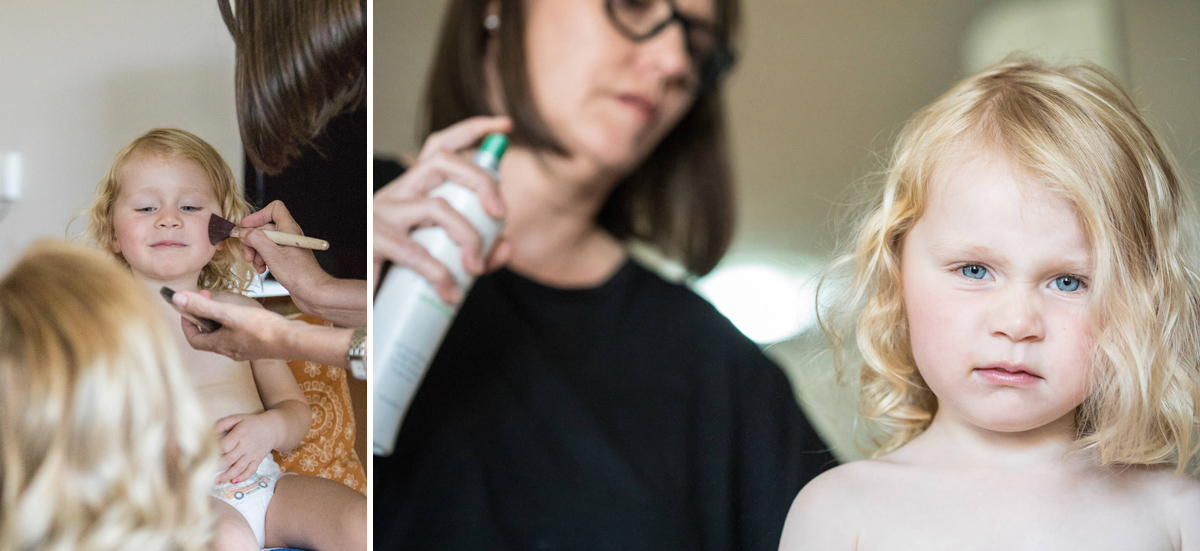 The flowers by Floral Edge had everyone delighted as they usually do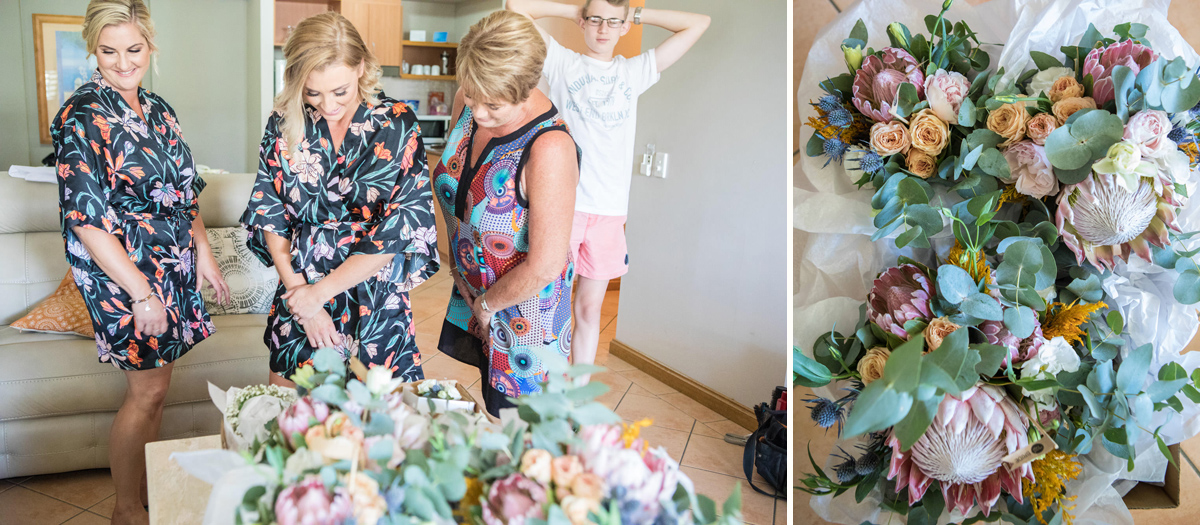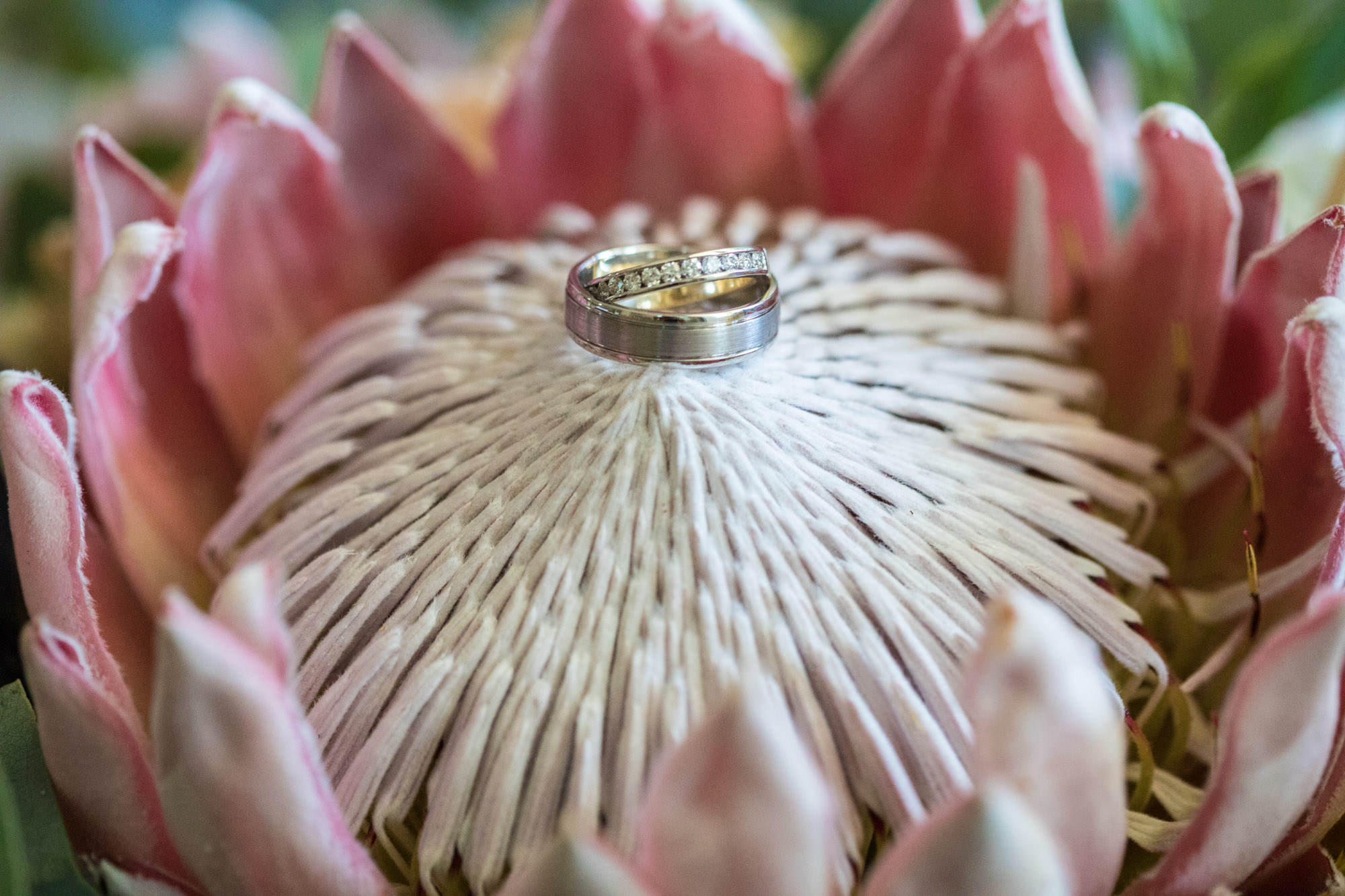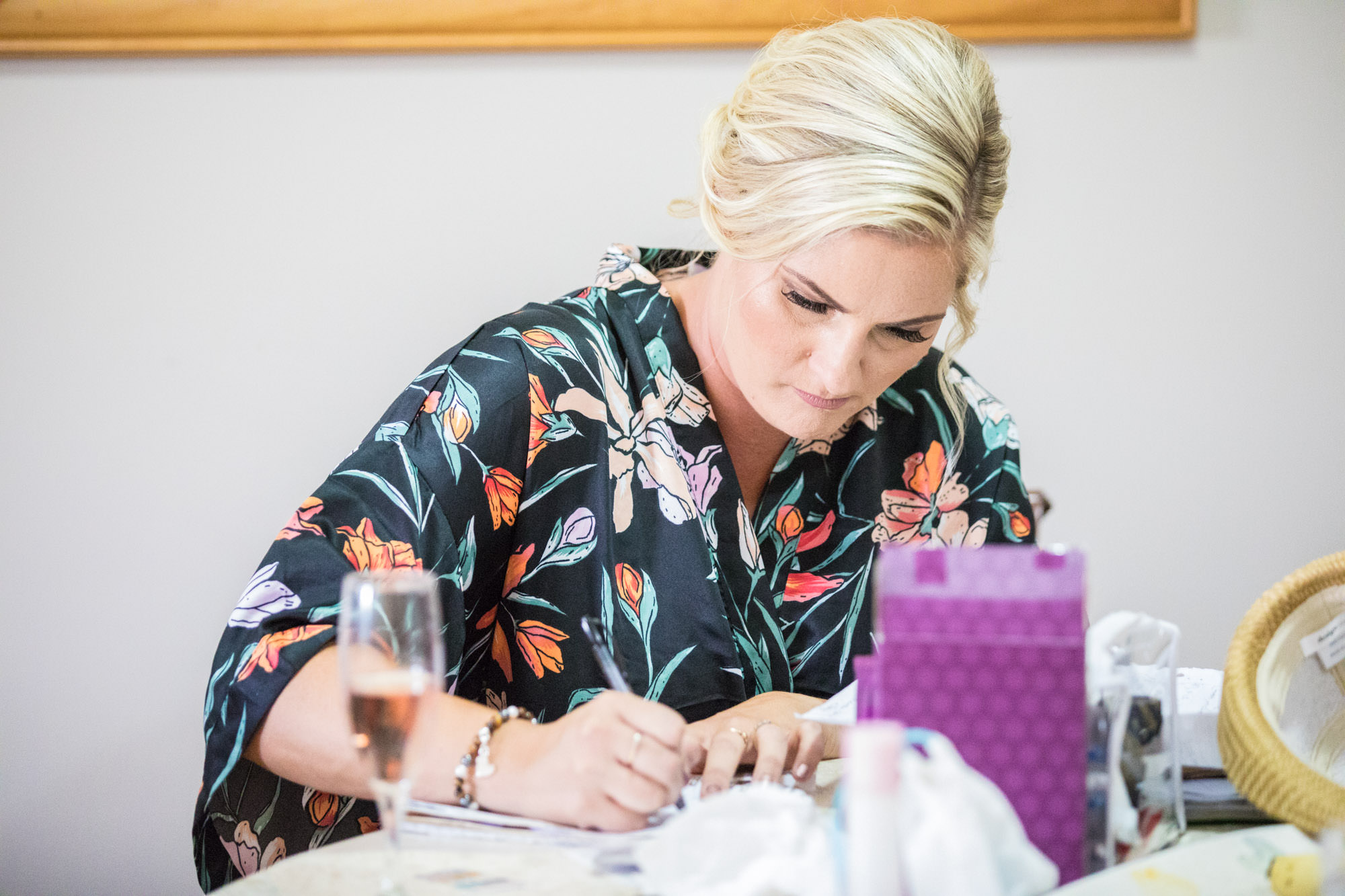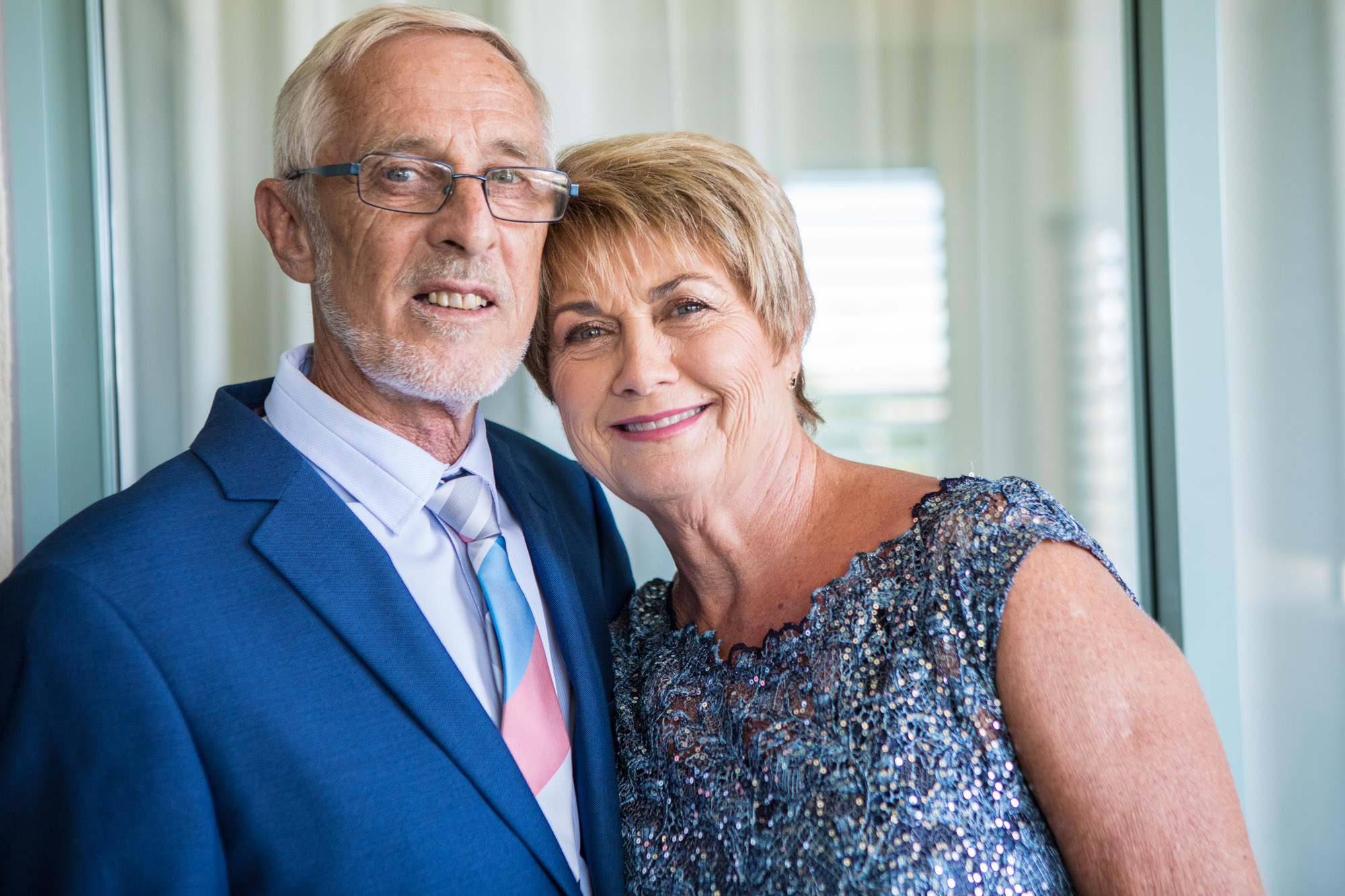 Jen's Dad's cufflinks were photos of her as a child!!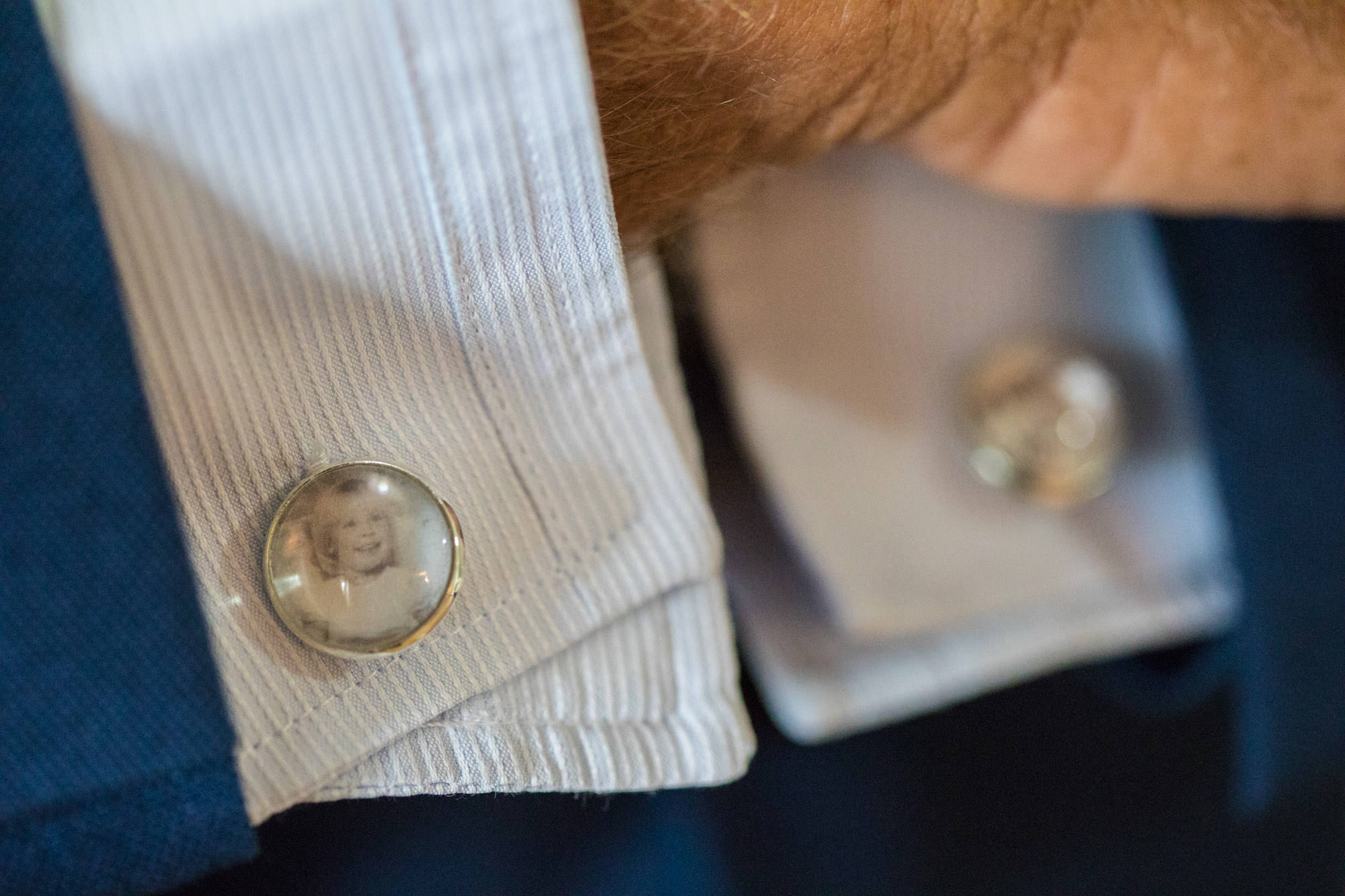 Presents for the best man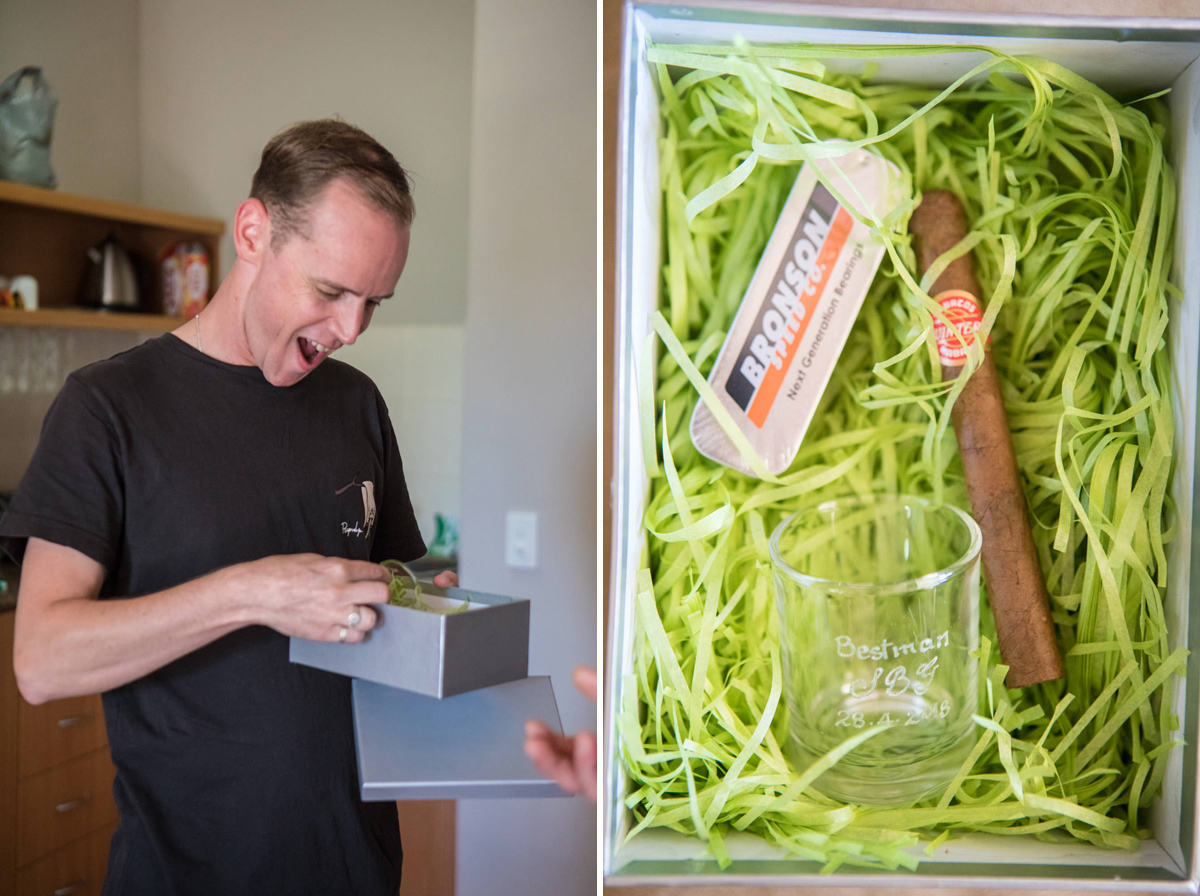 while the boys were getting ready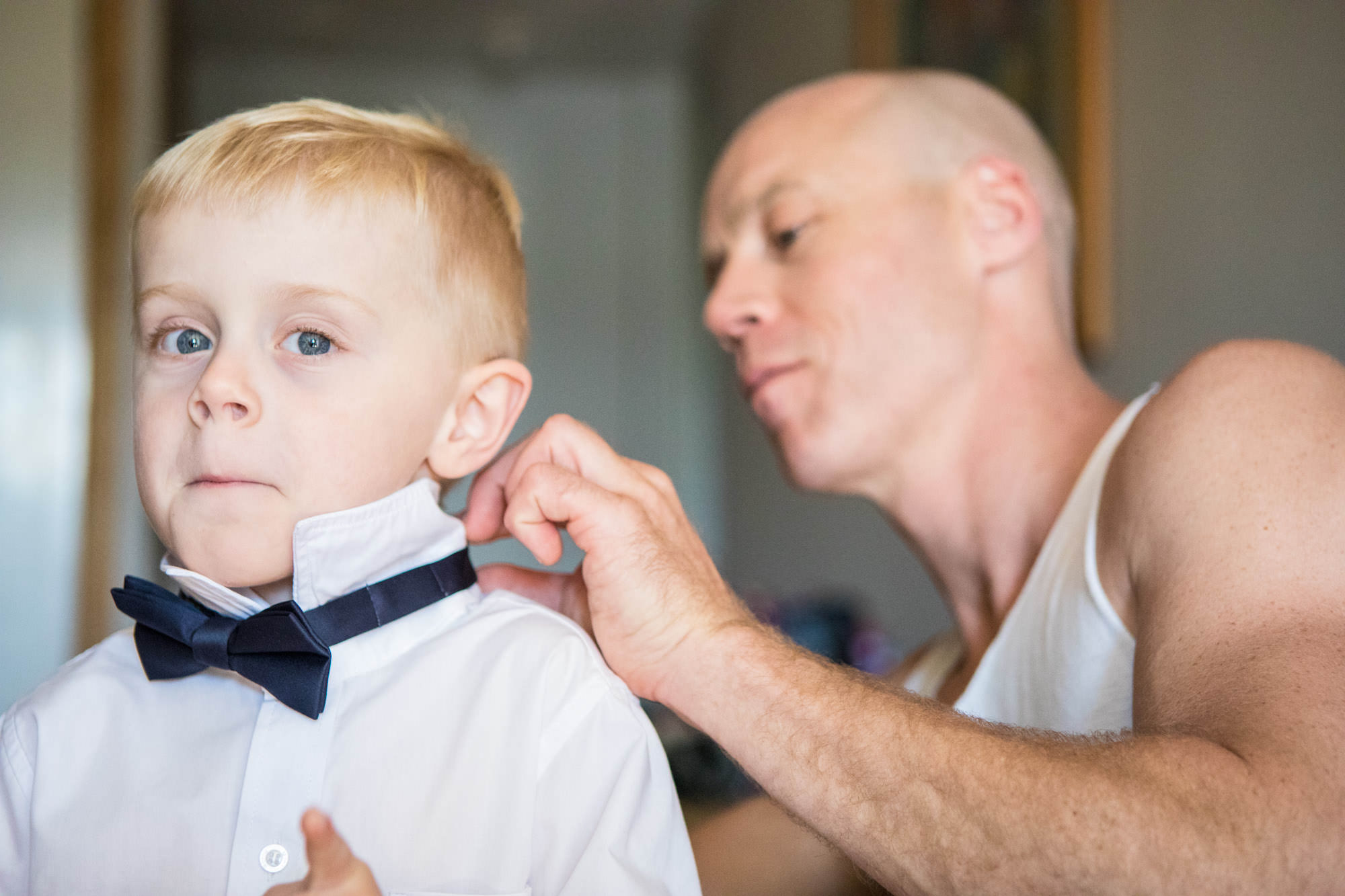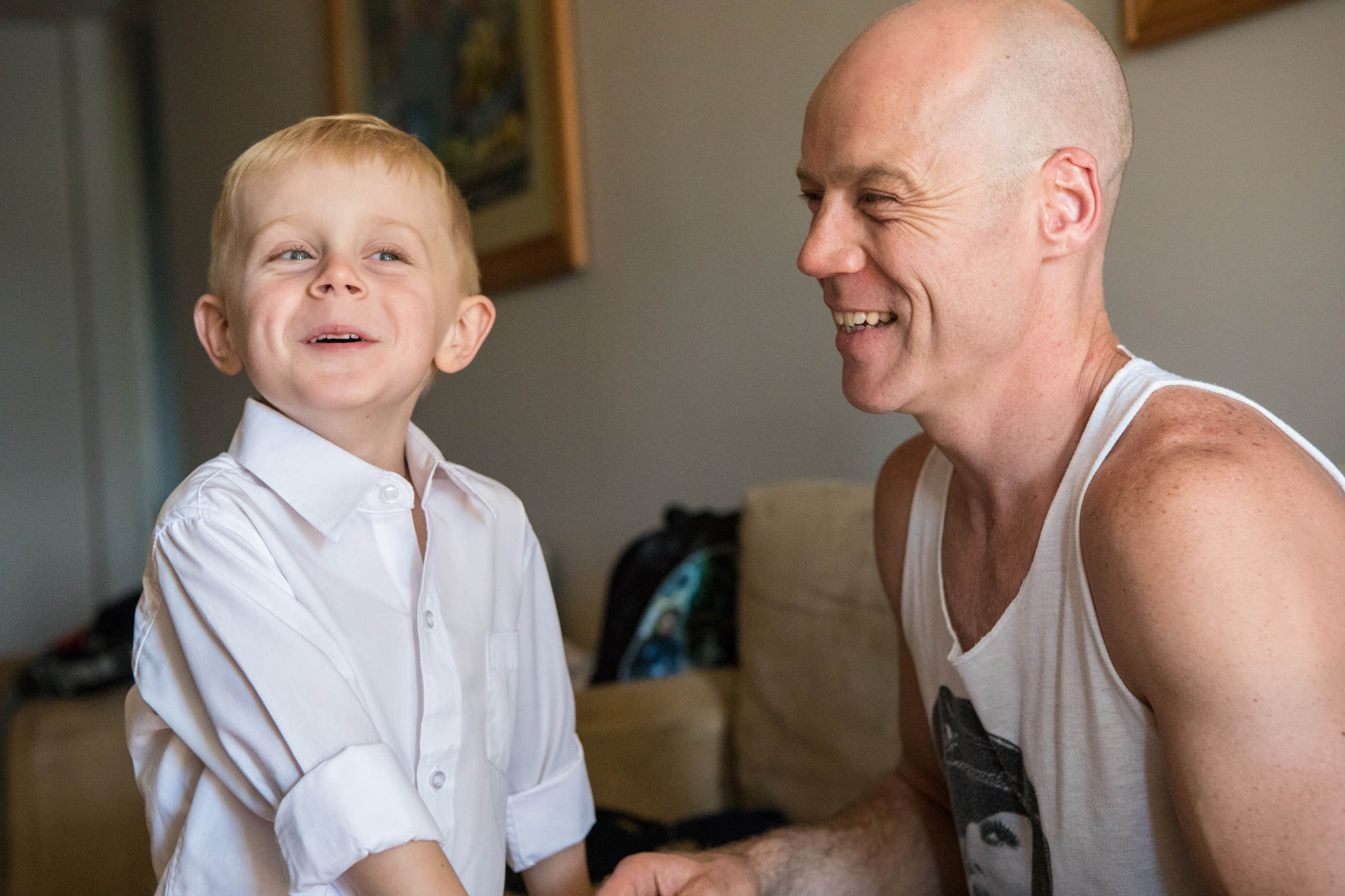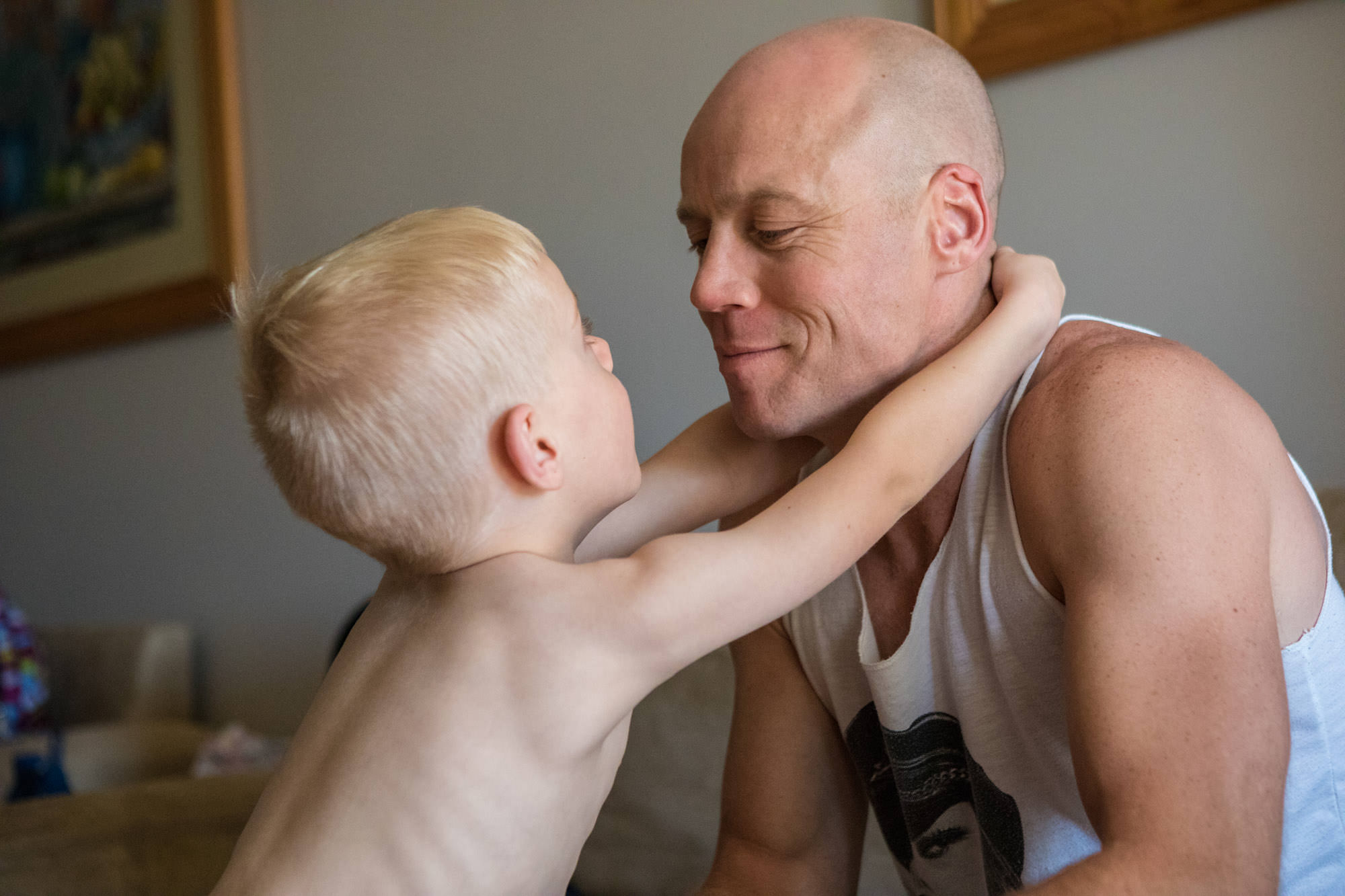 And that dress!!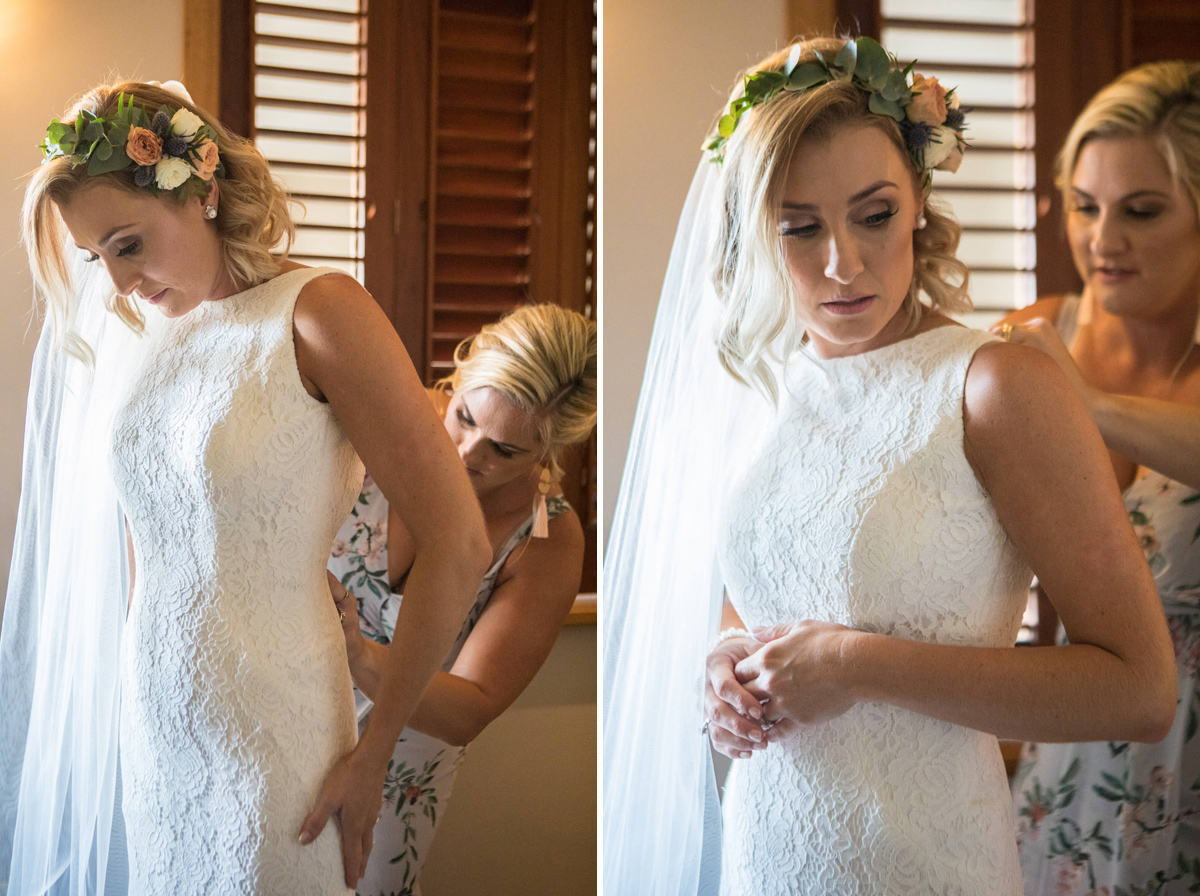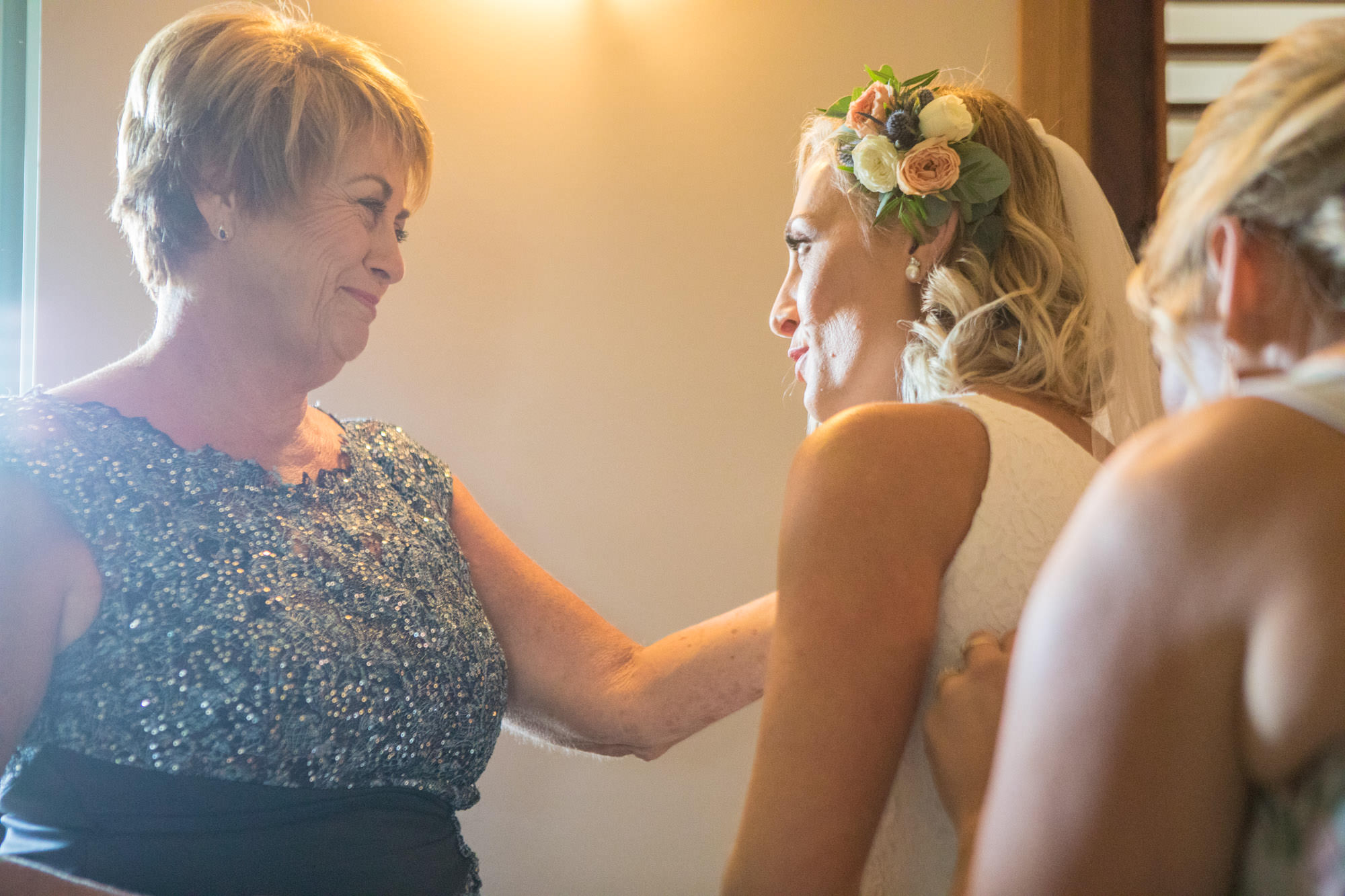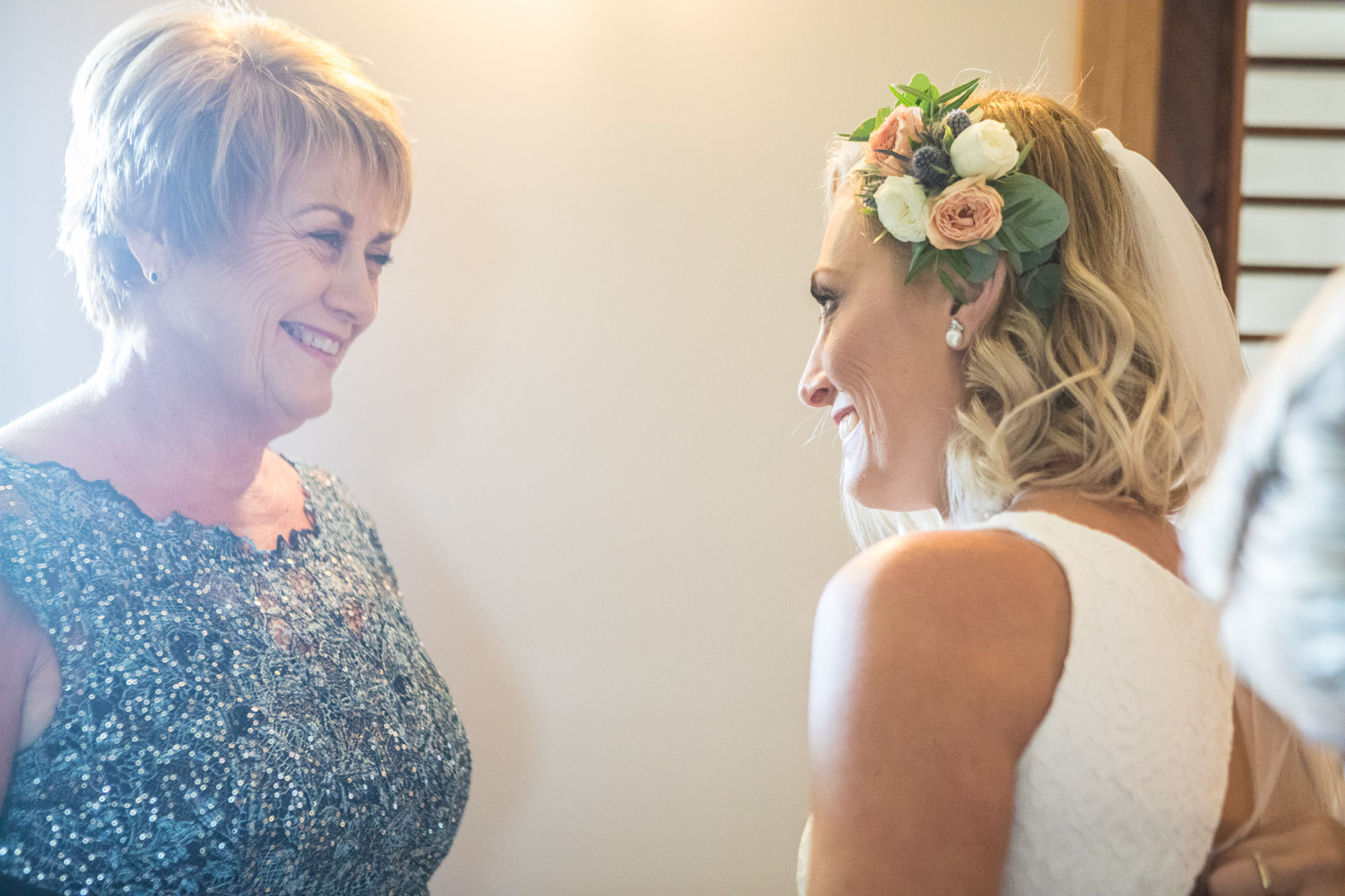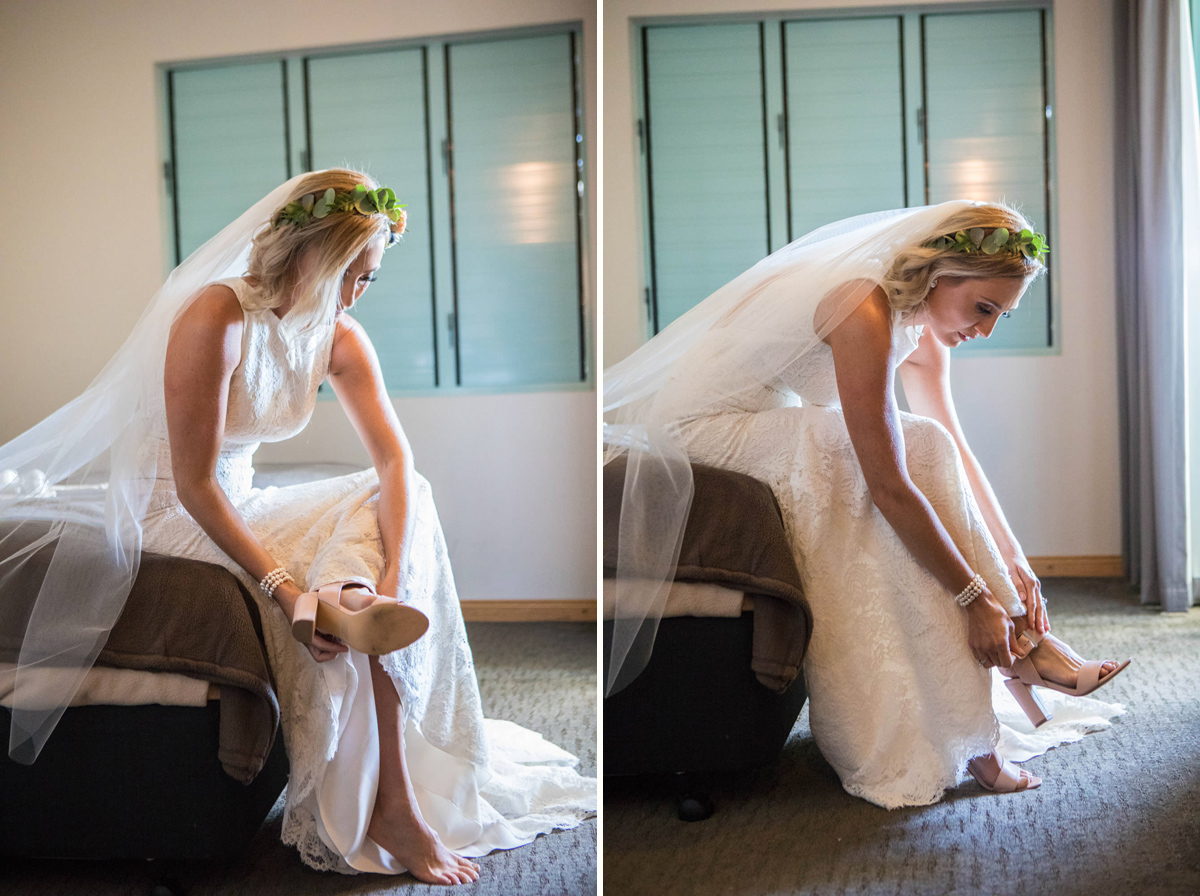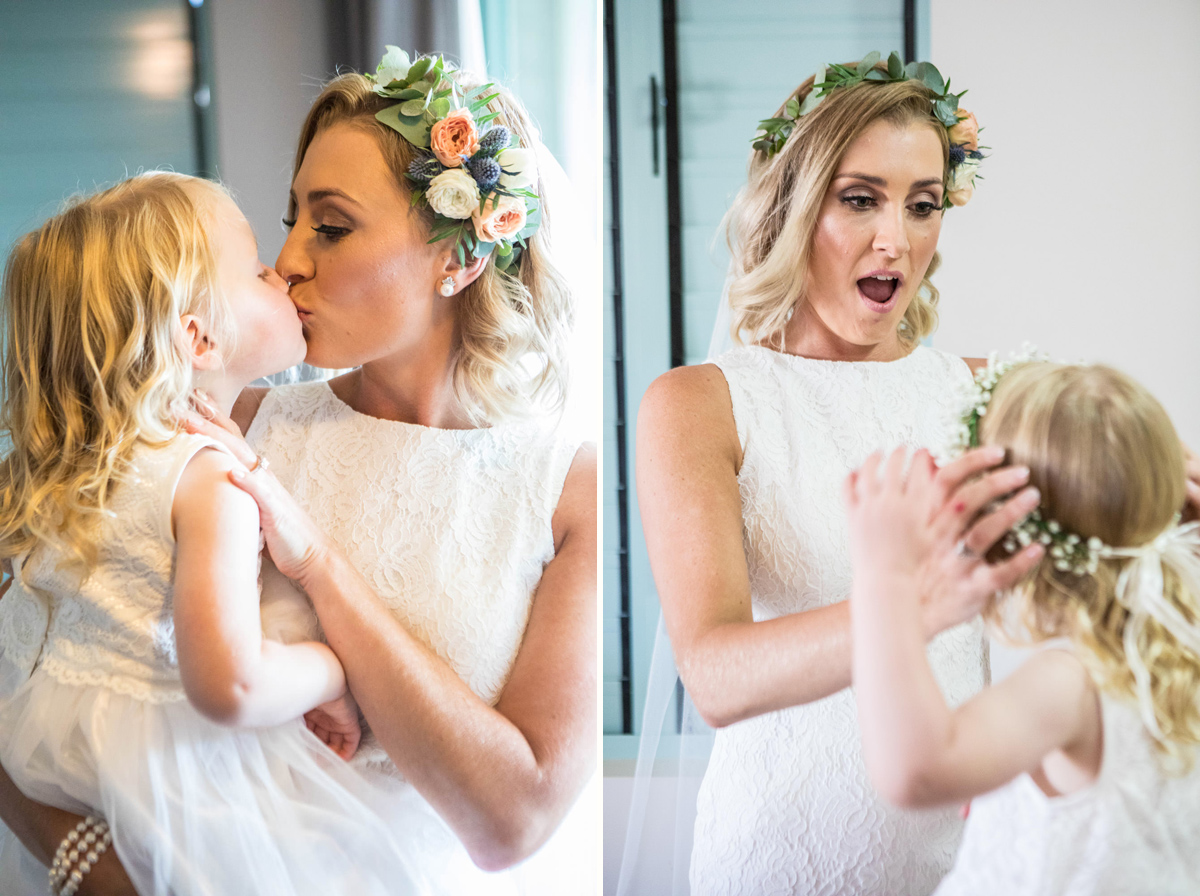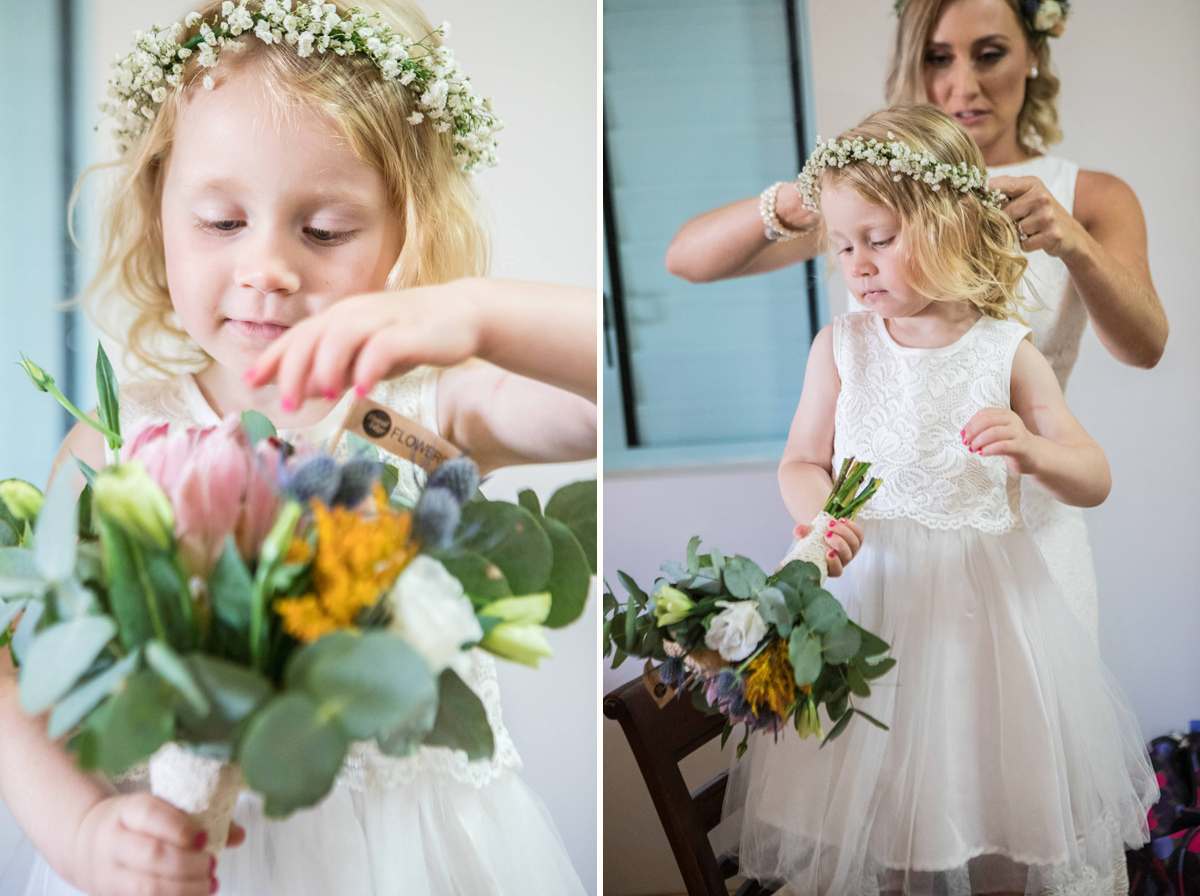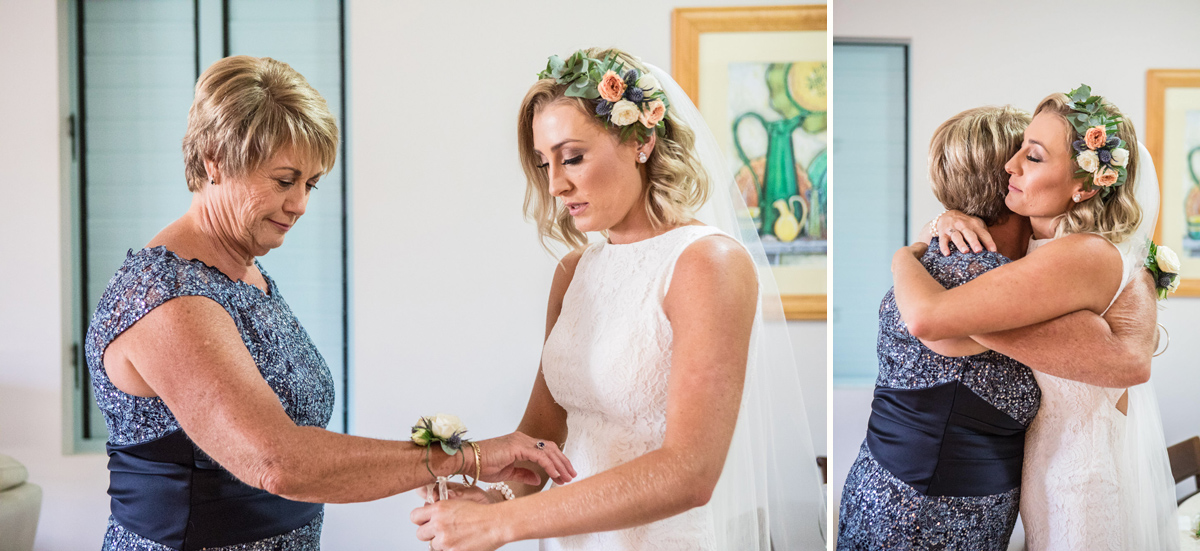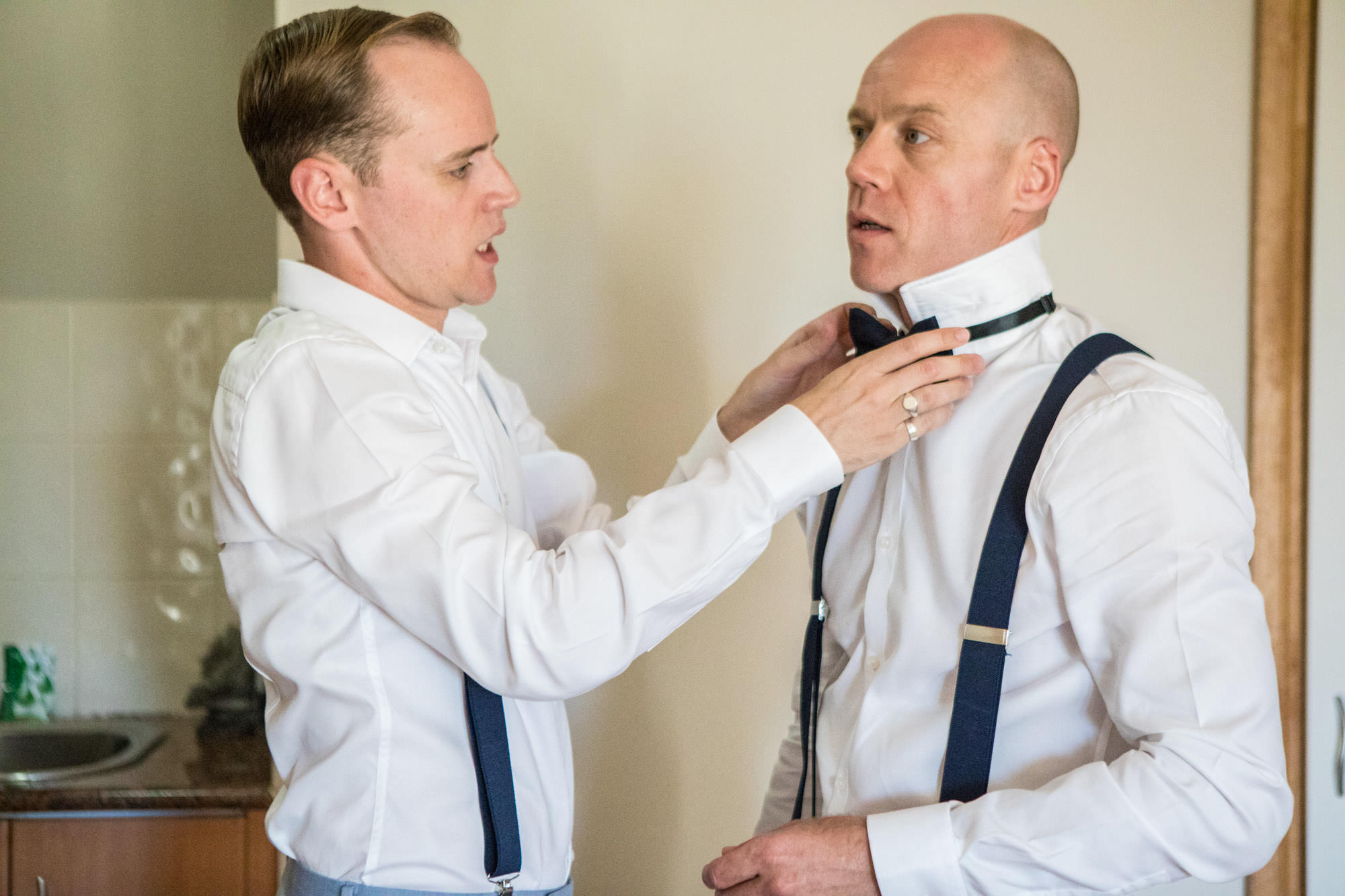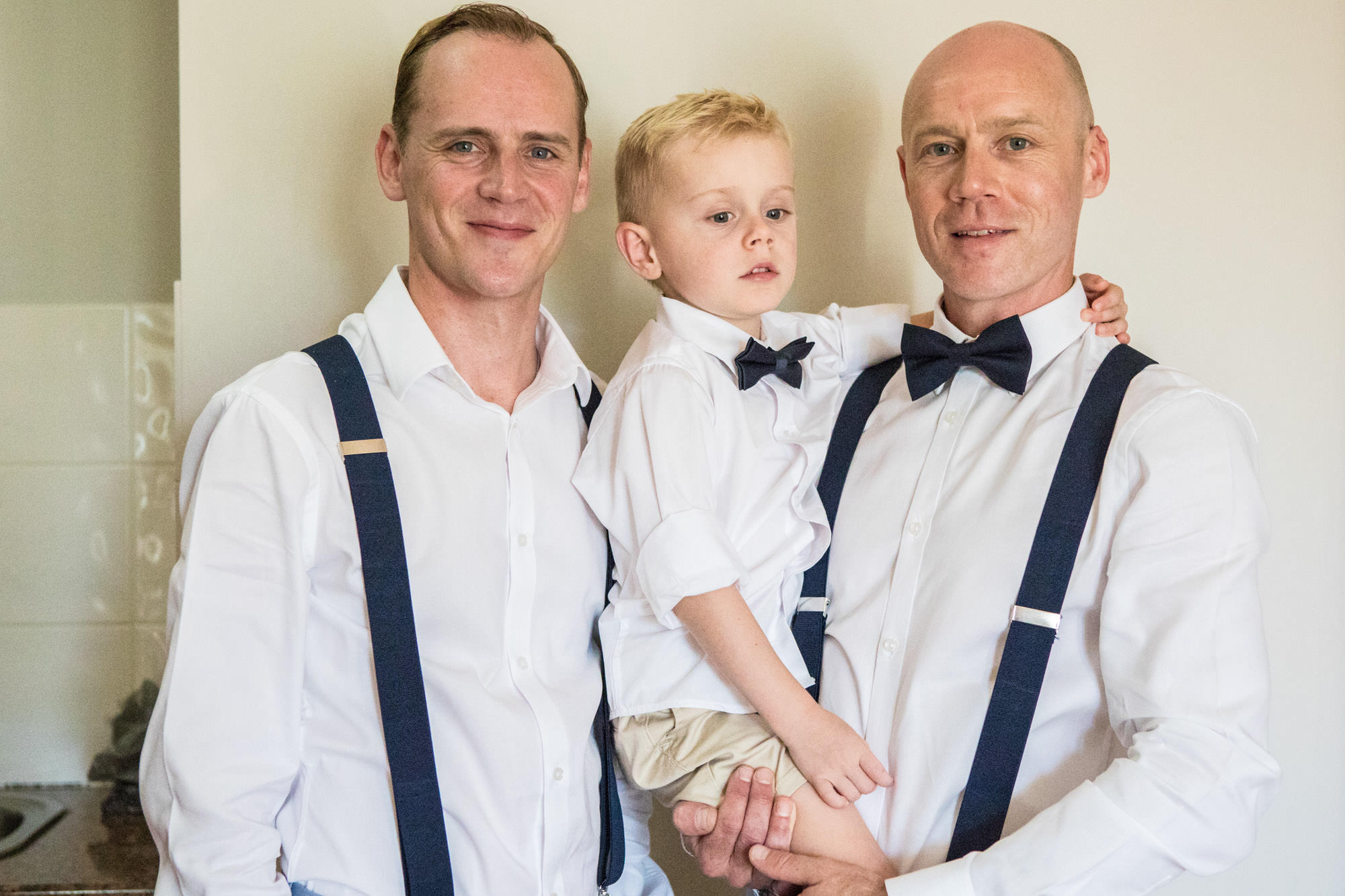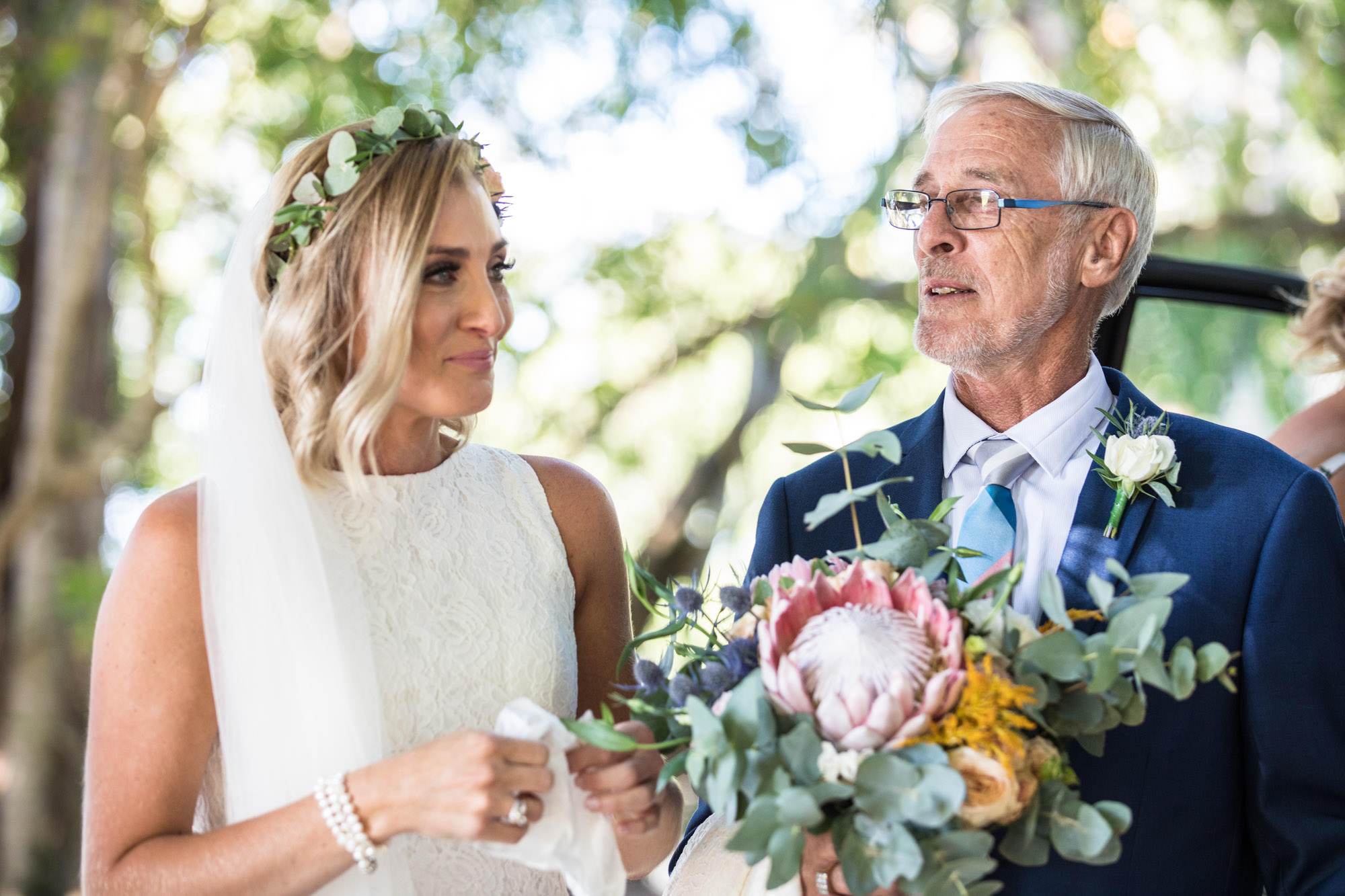 The wedding ceremony by the fabulous Sarah Woods was held in Rex Smeal Park, Port Douglas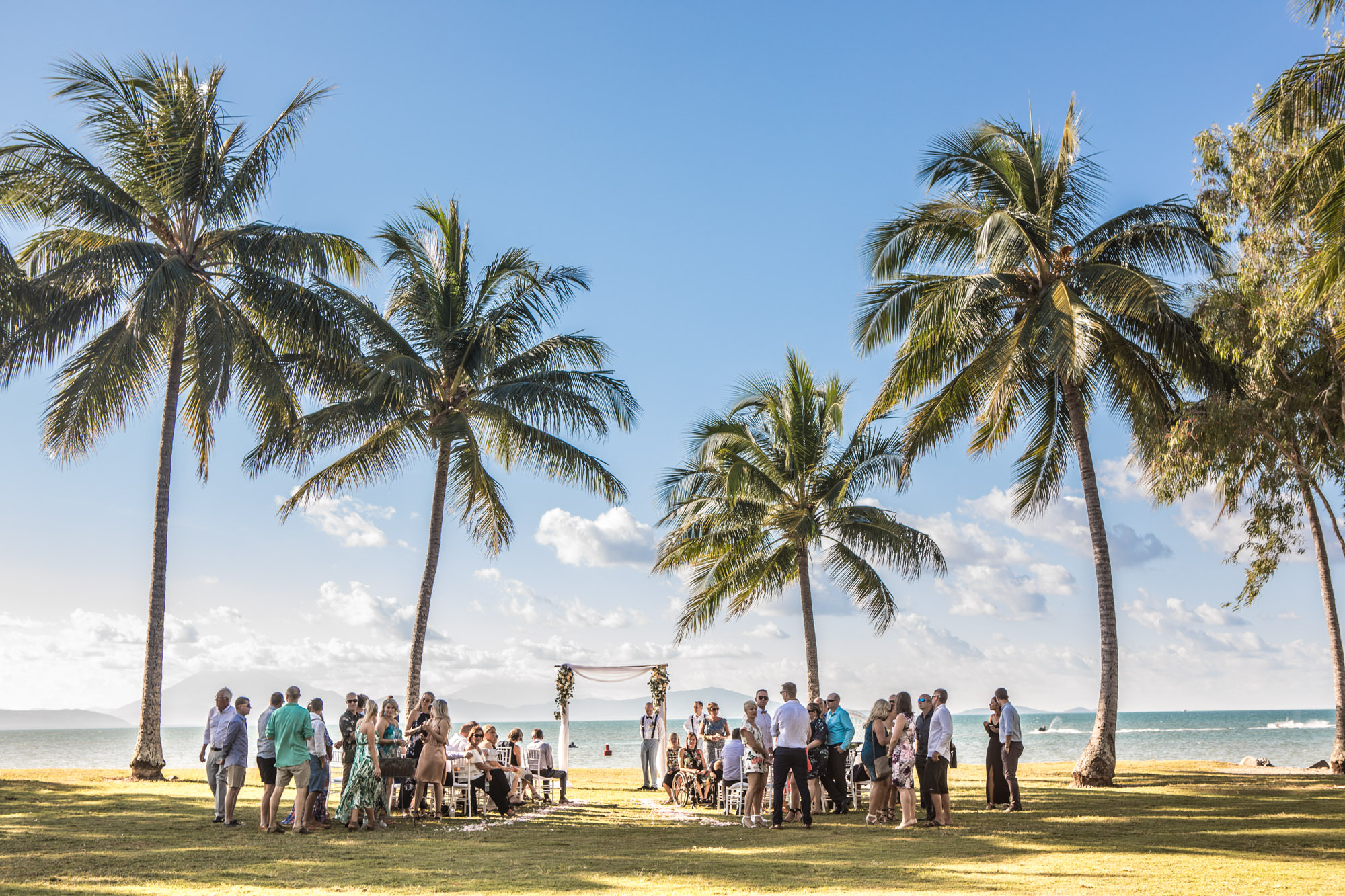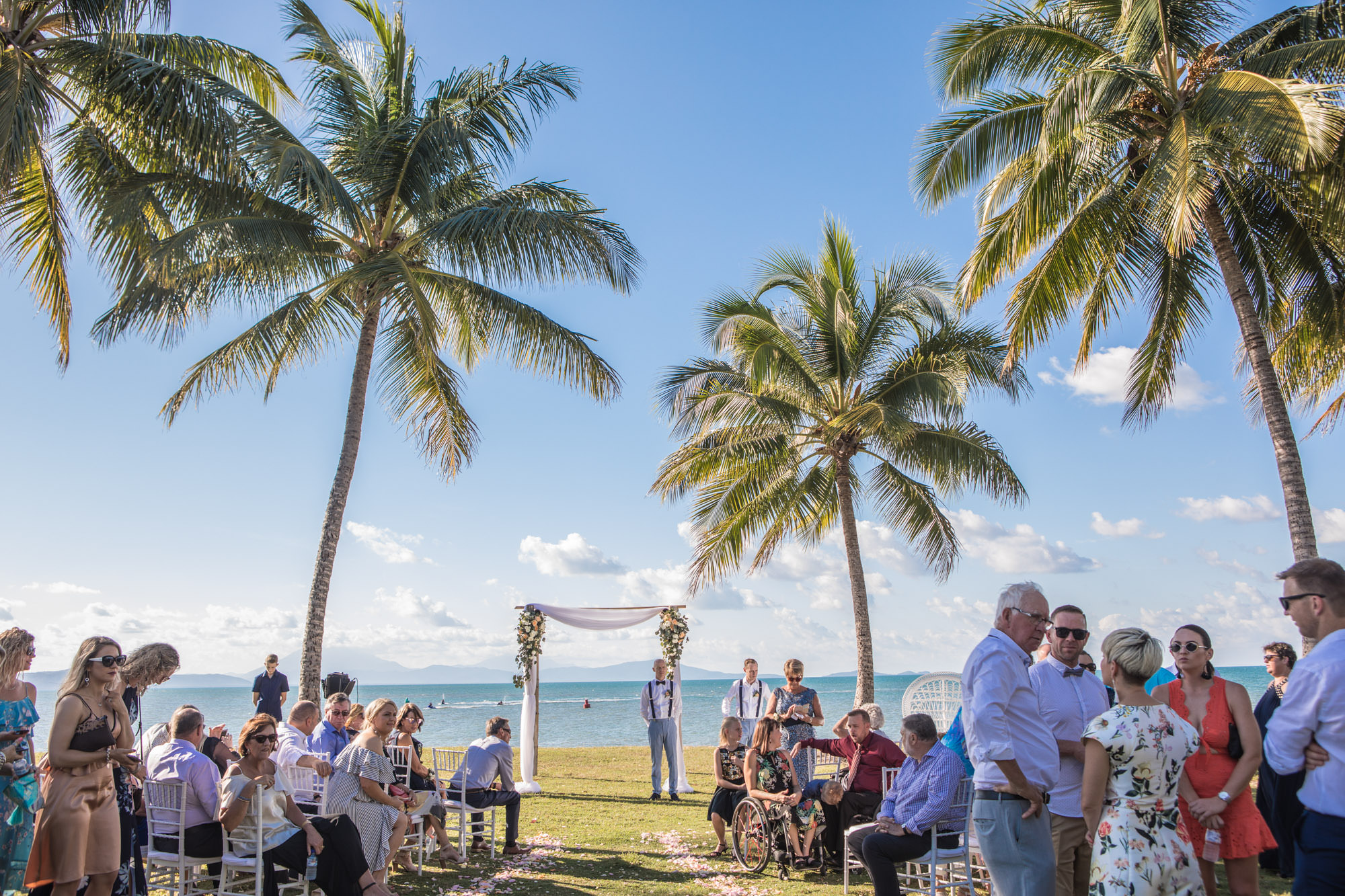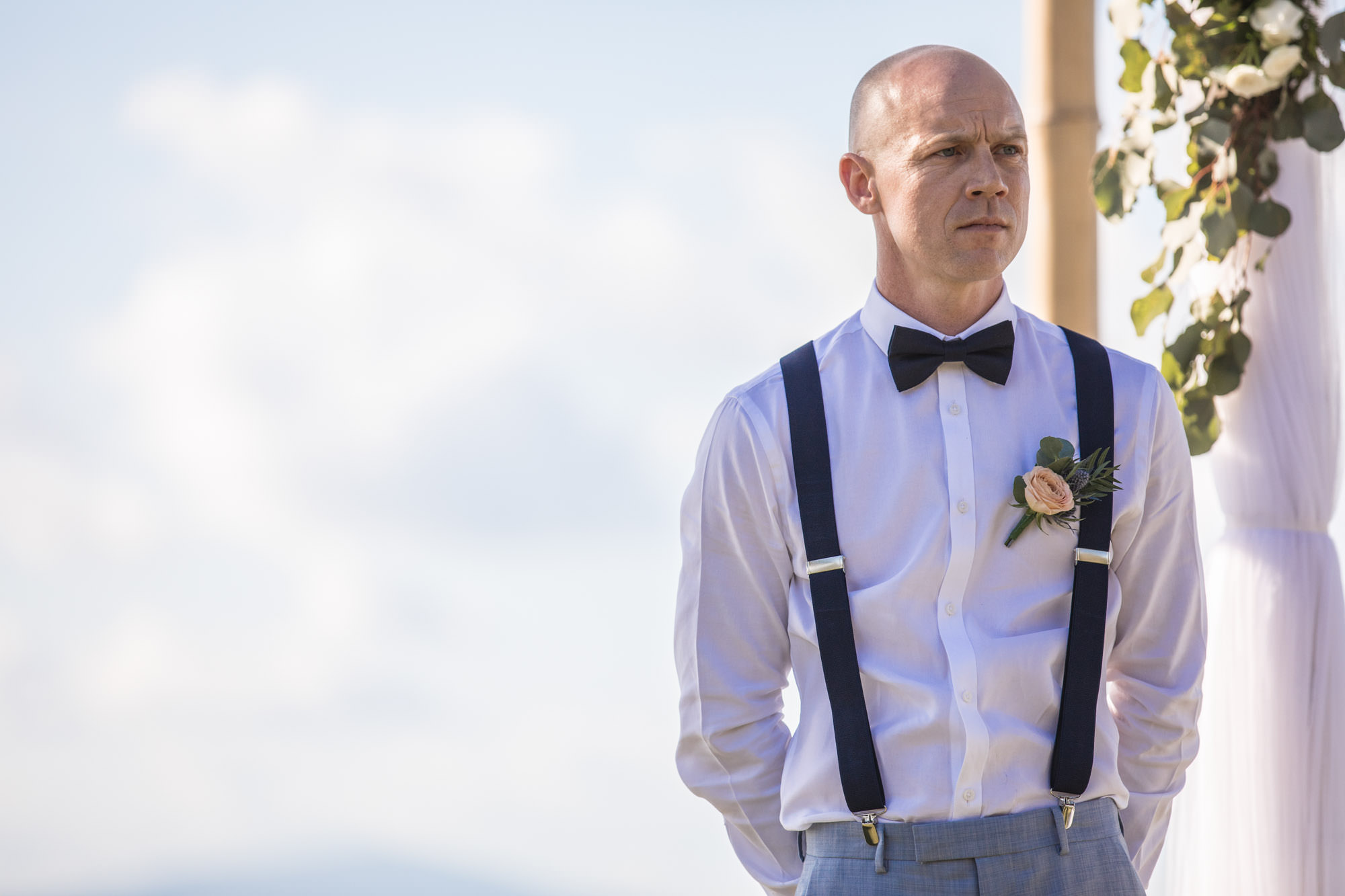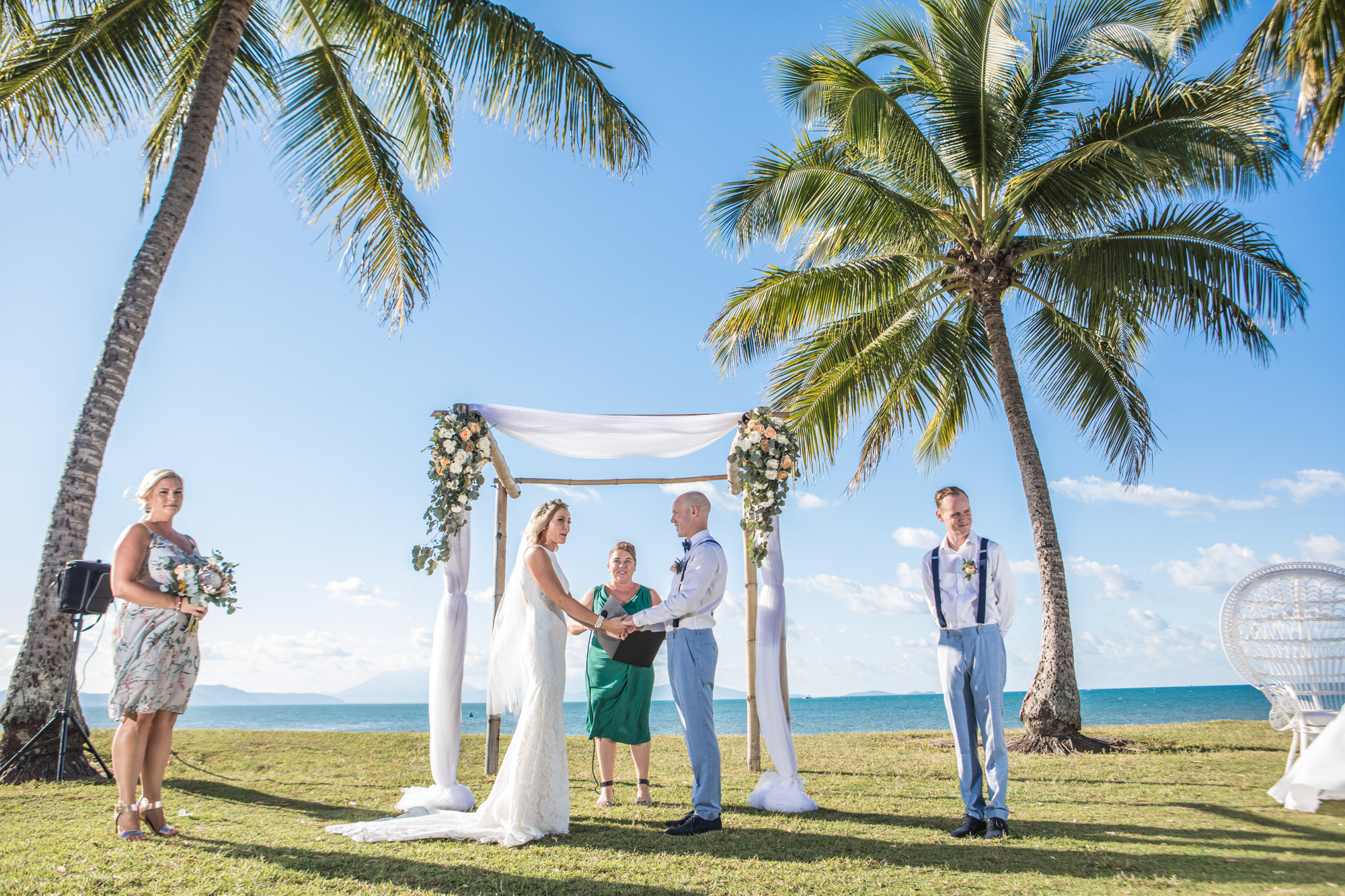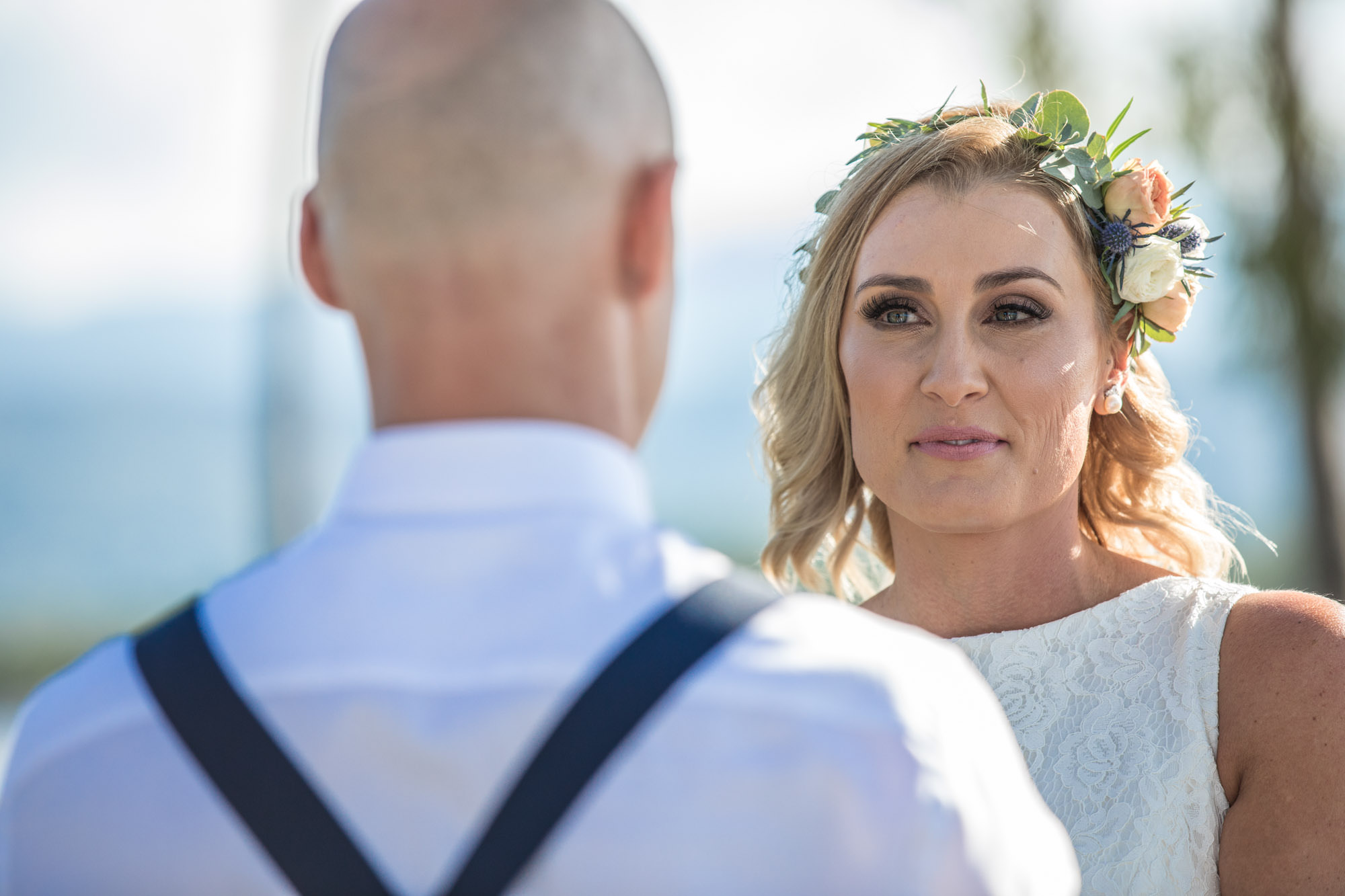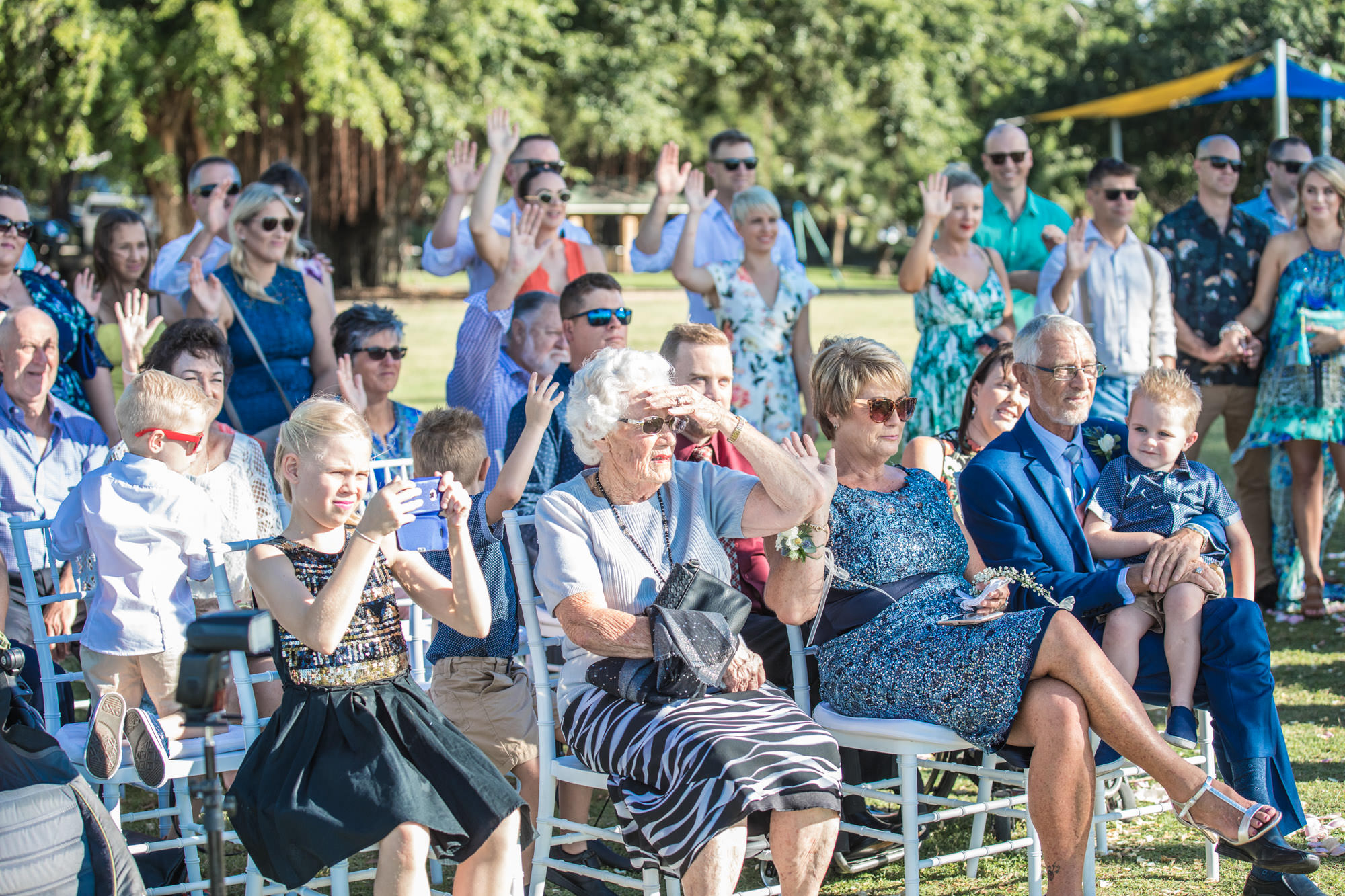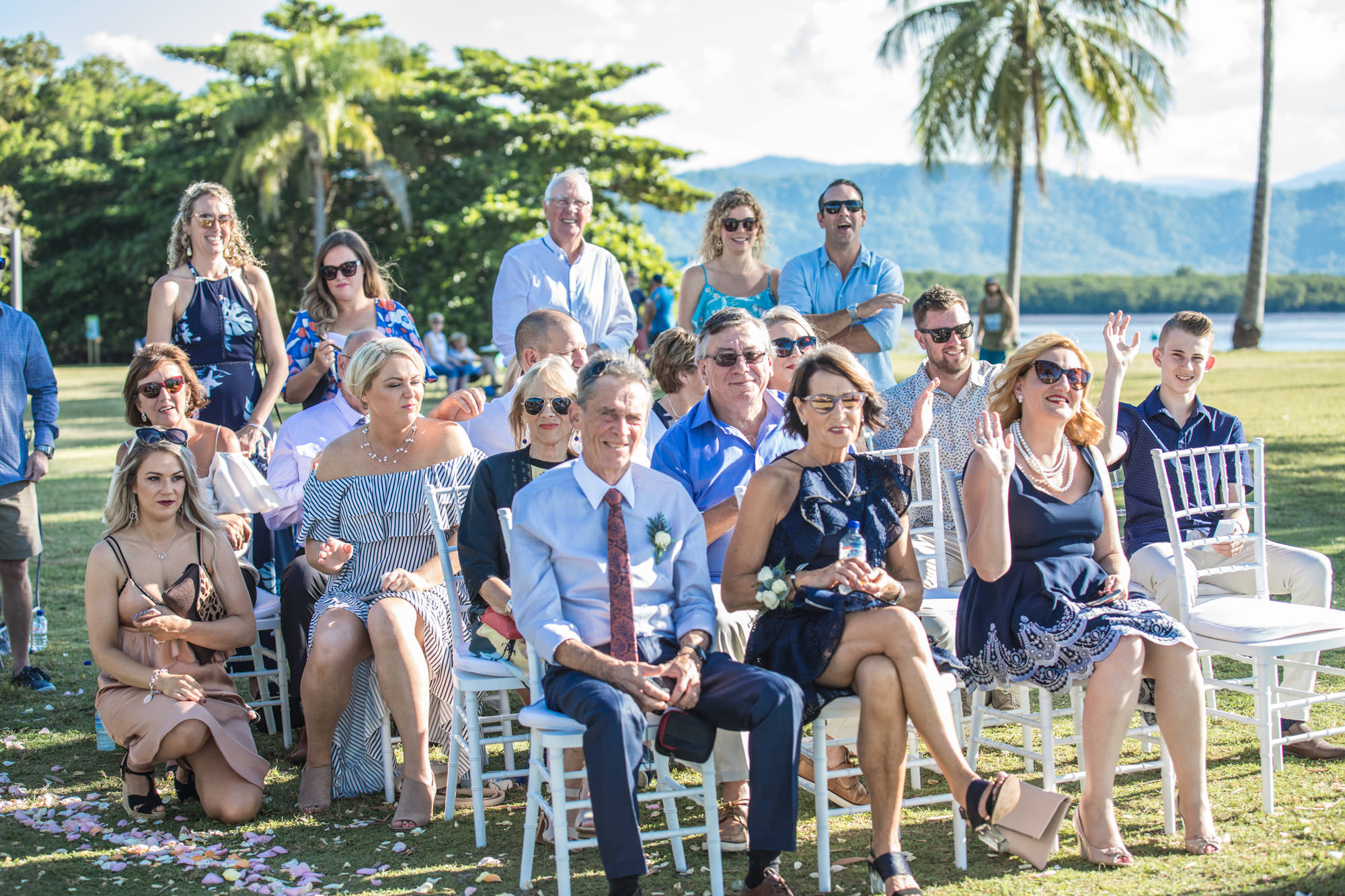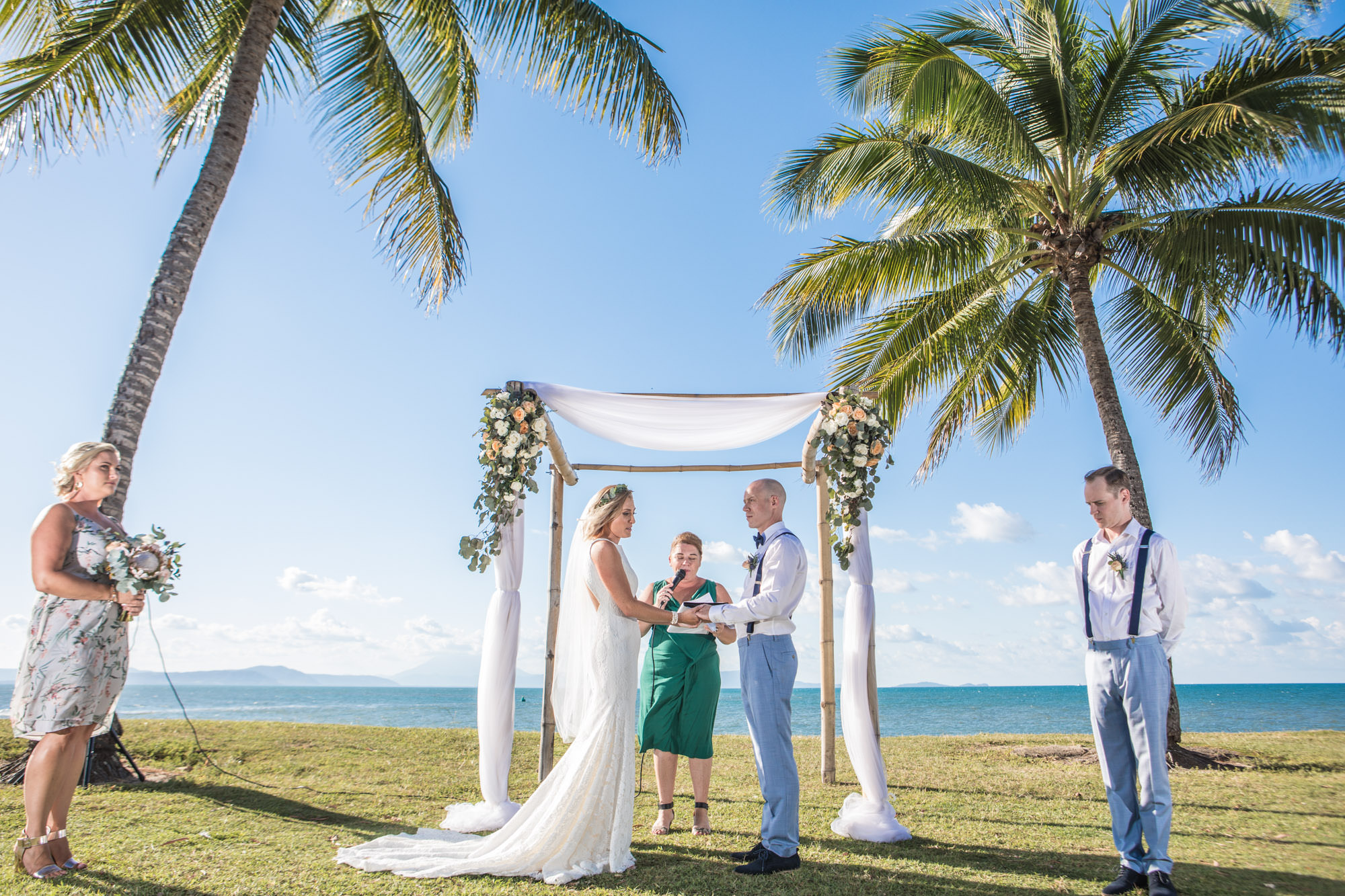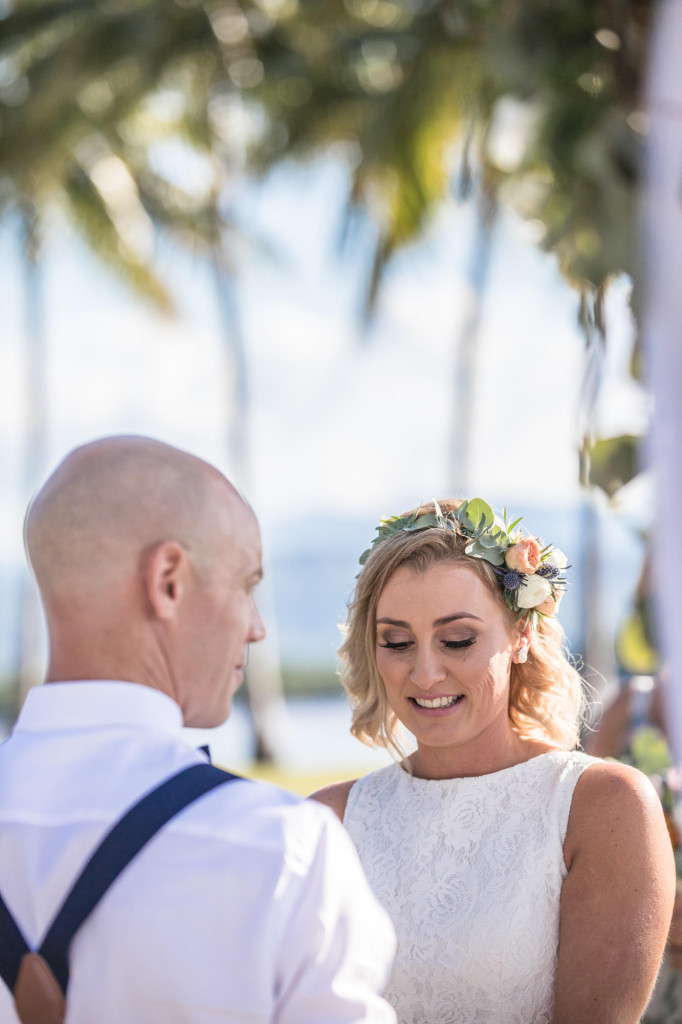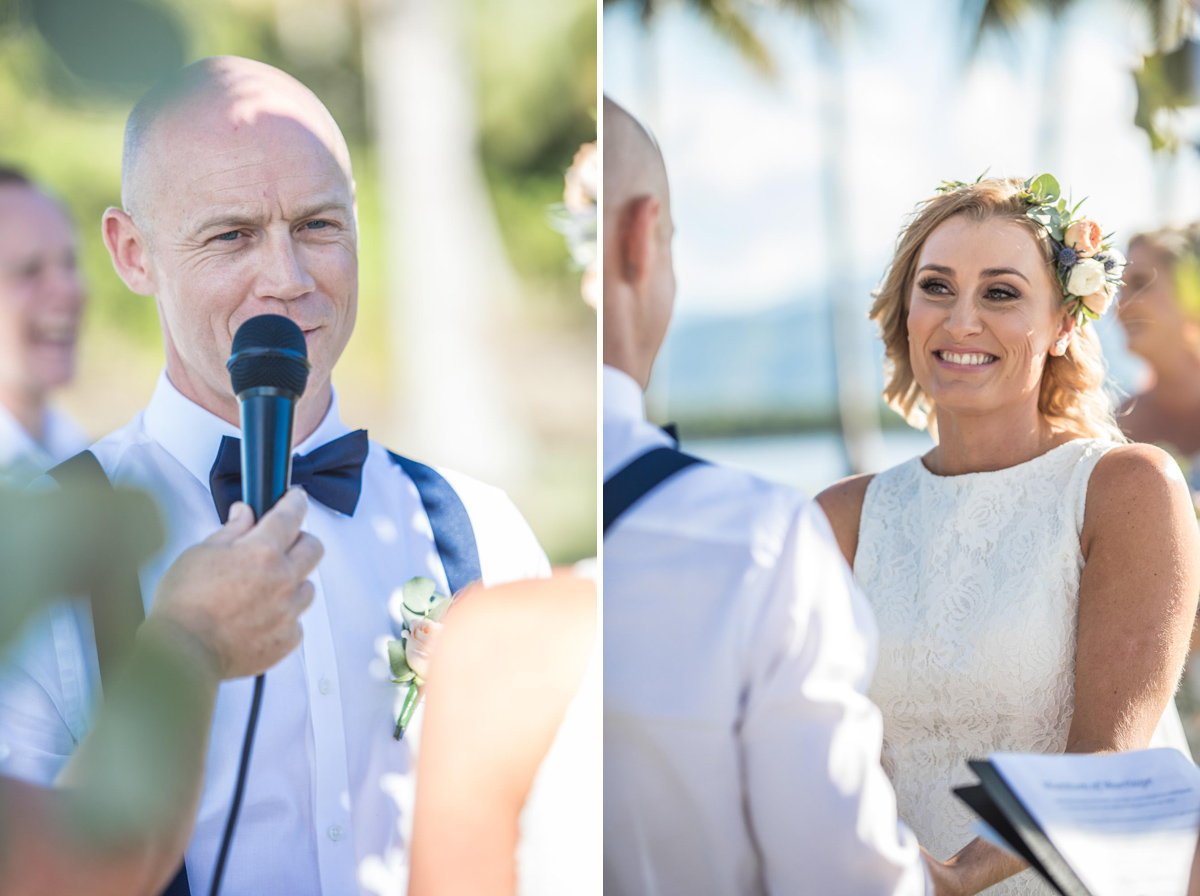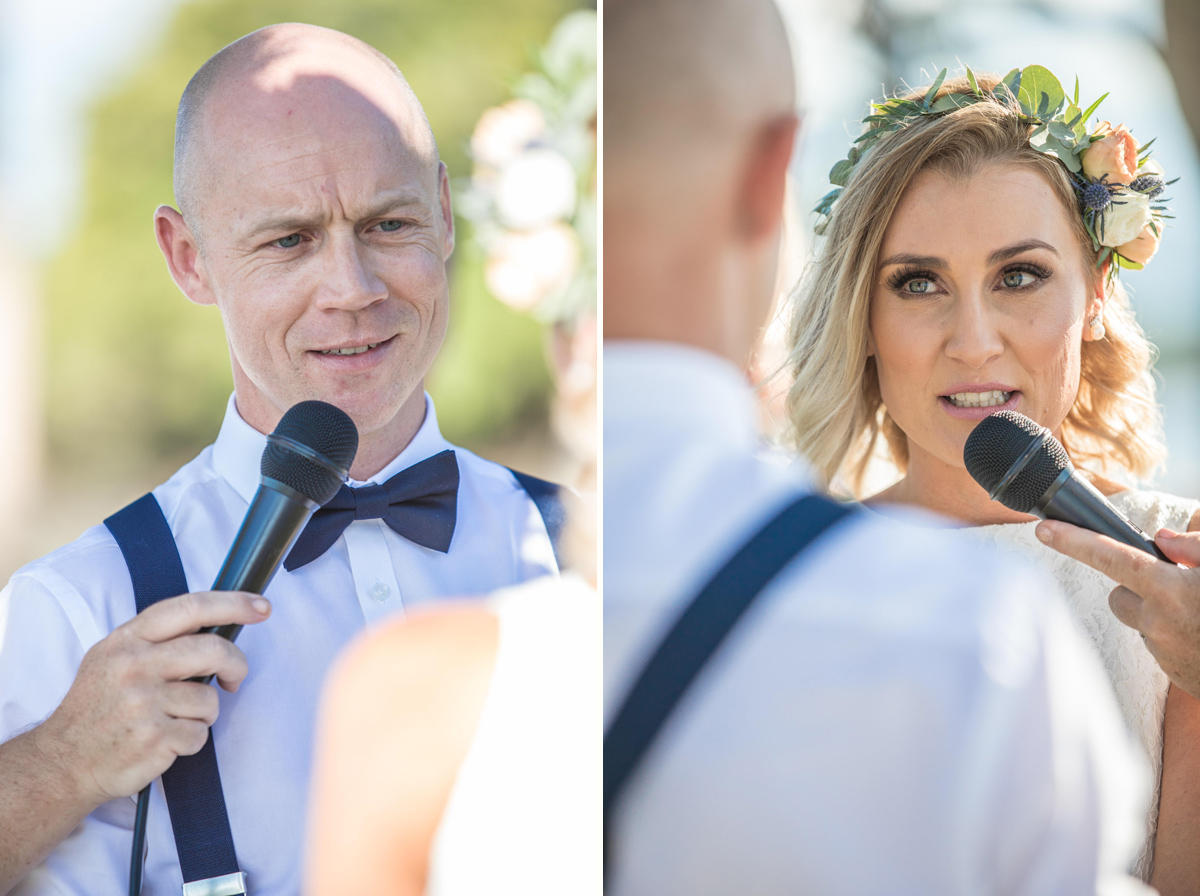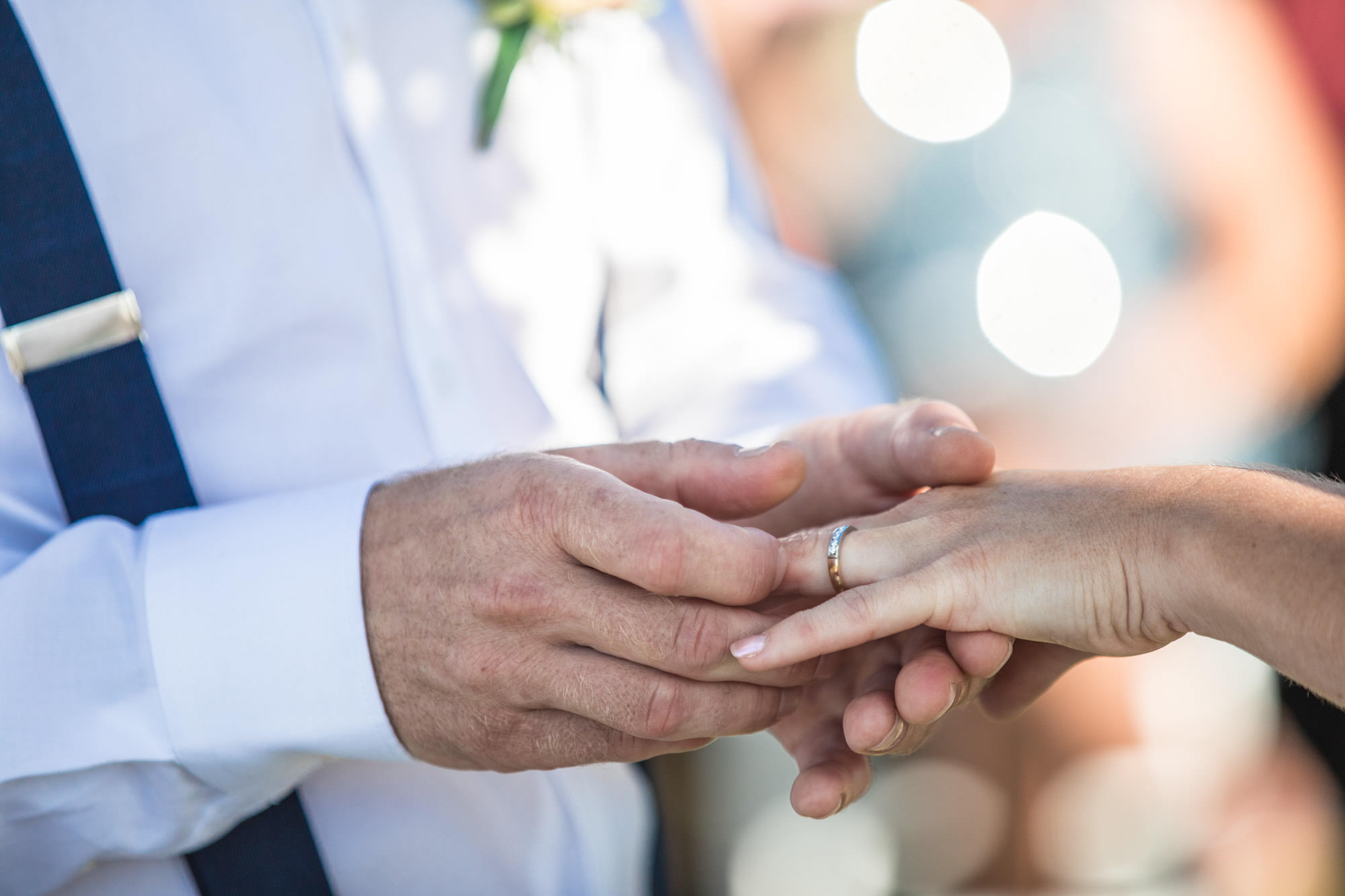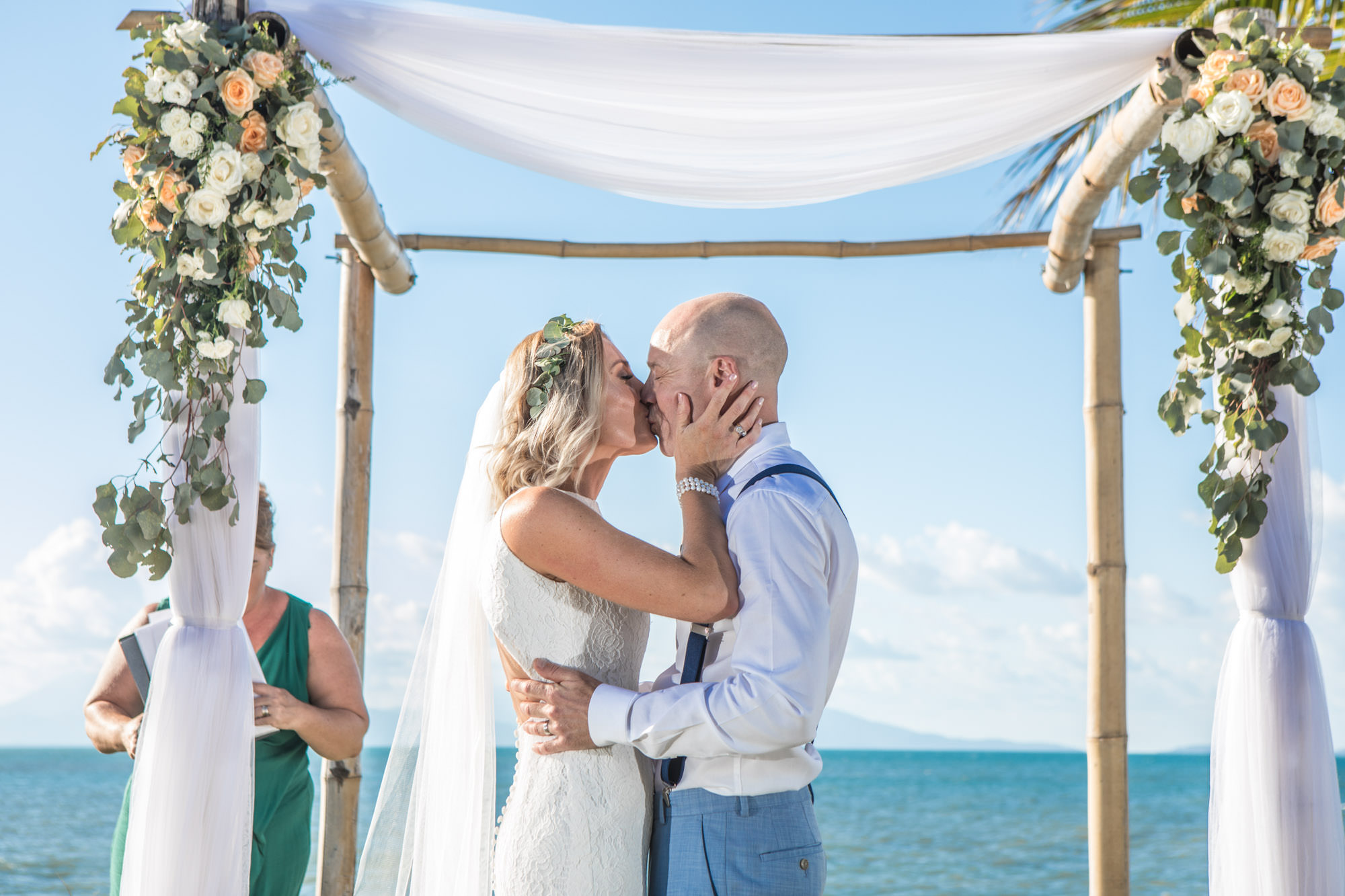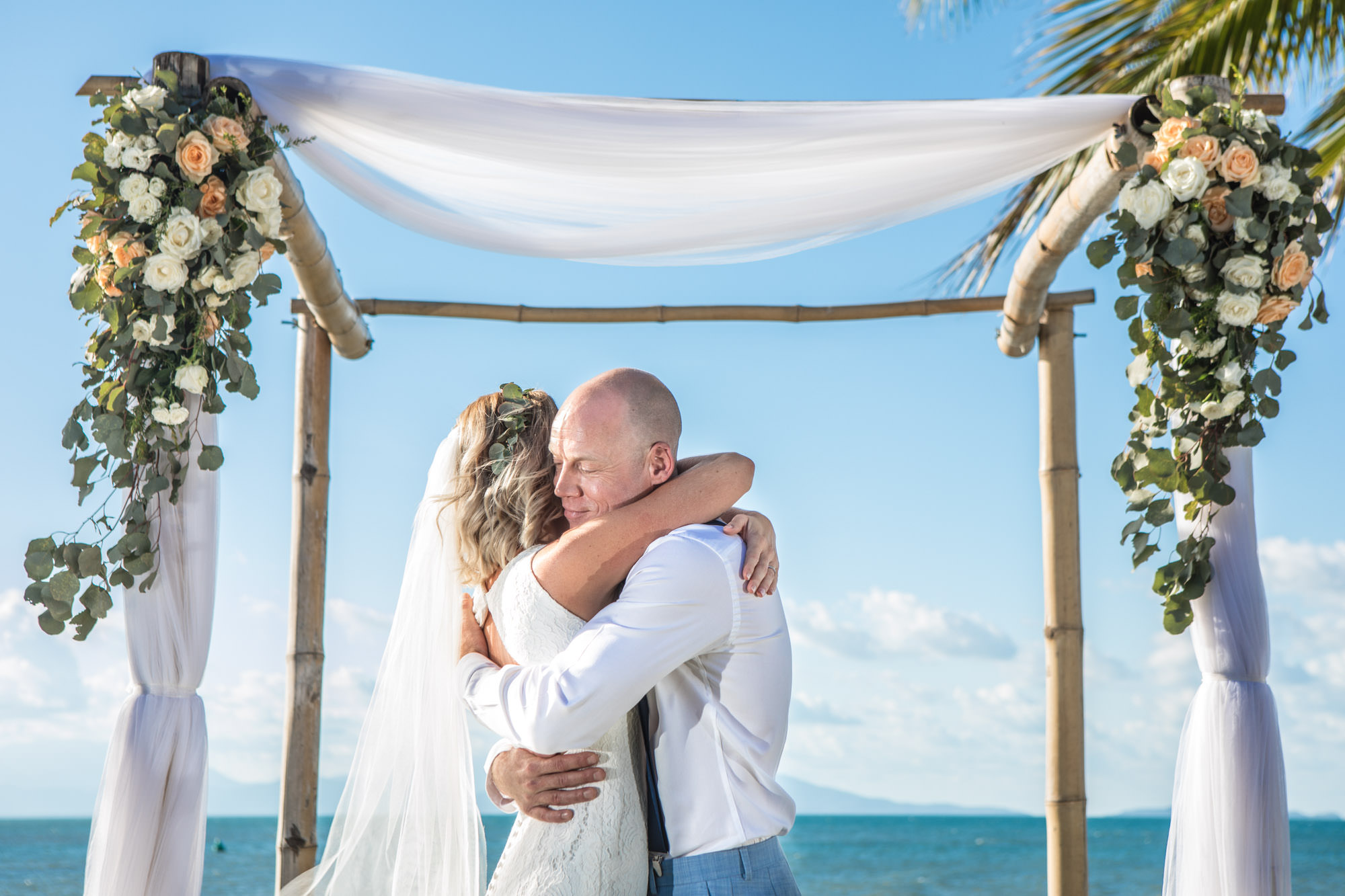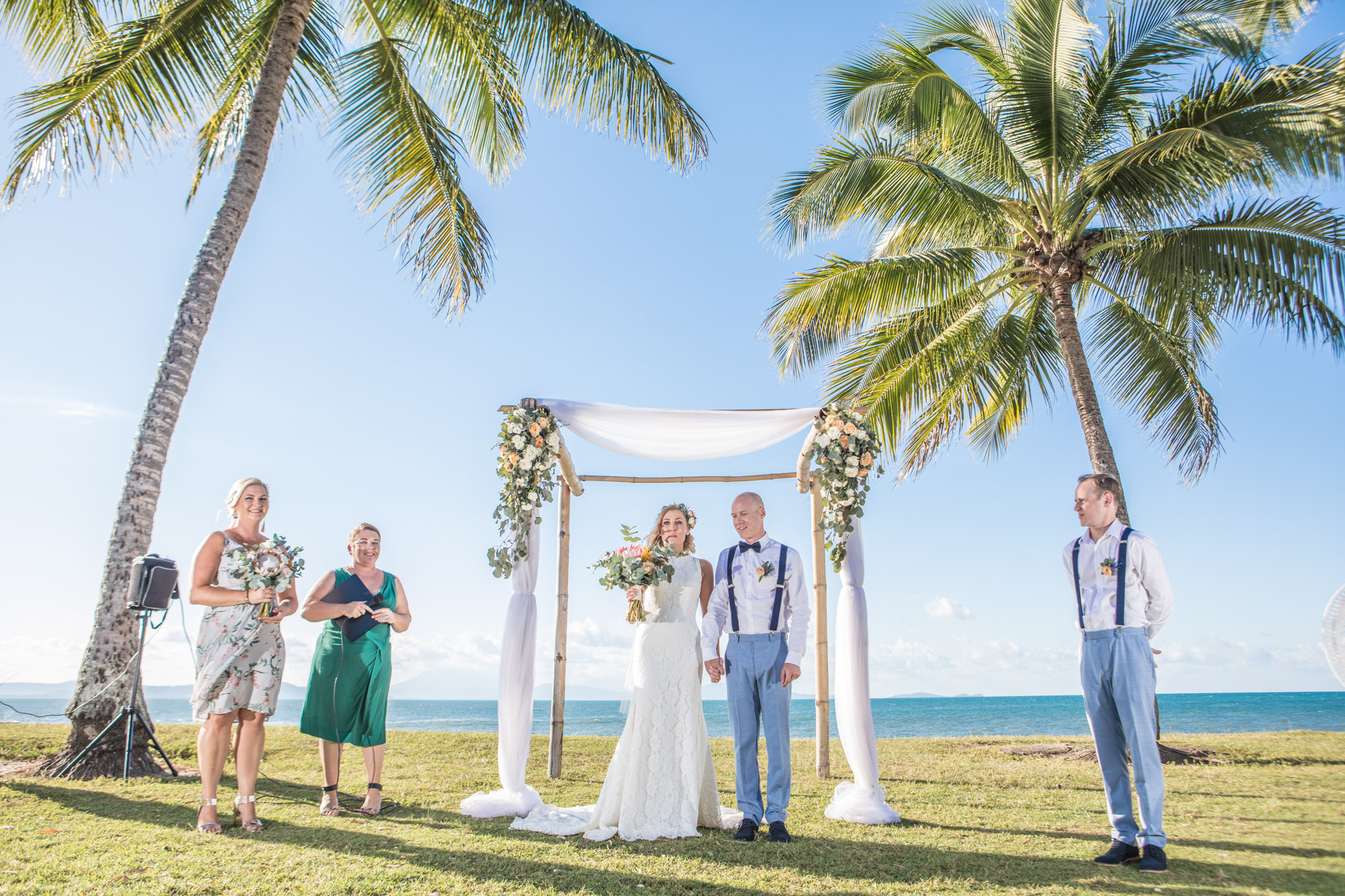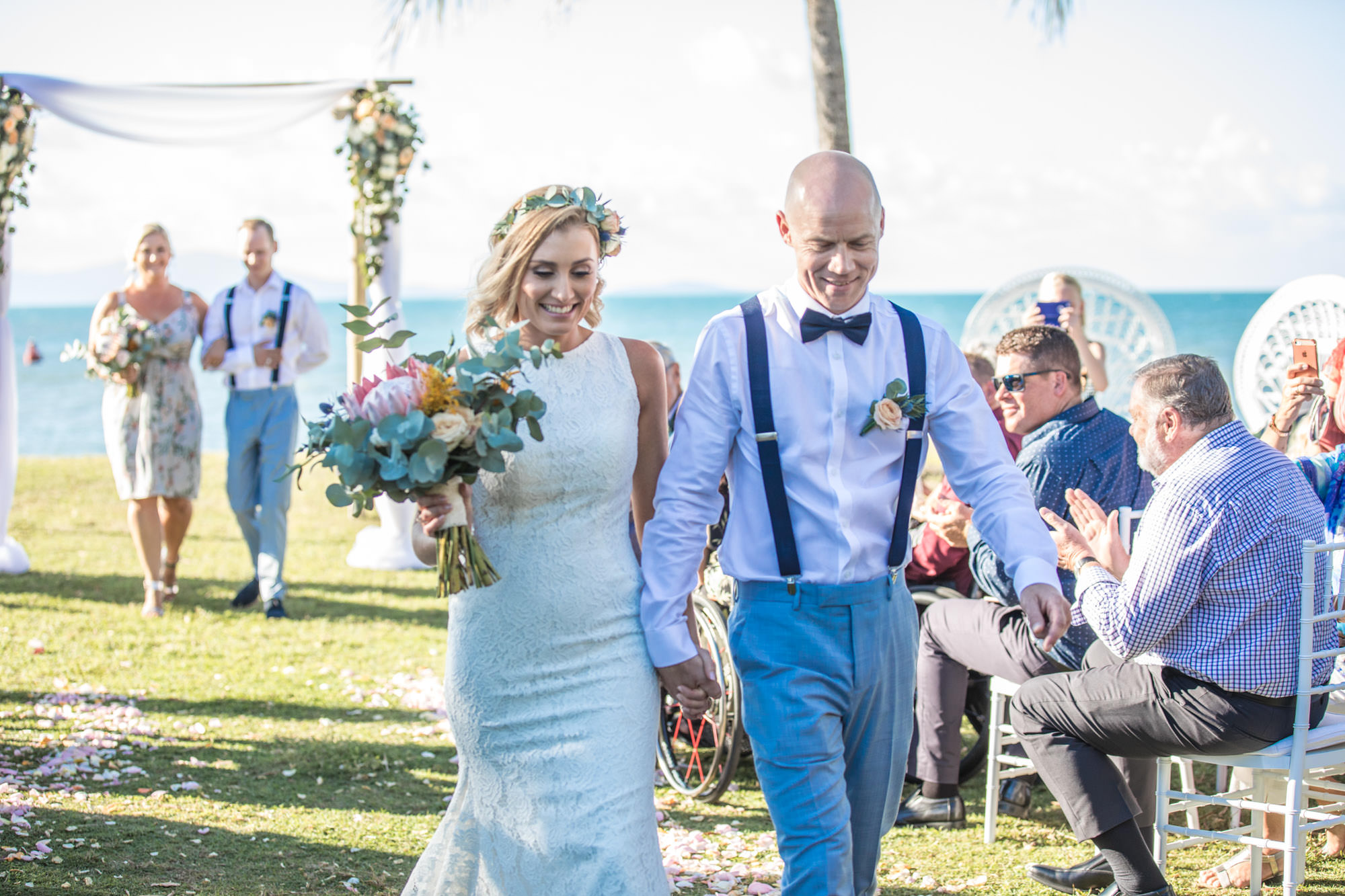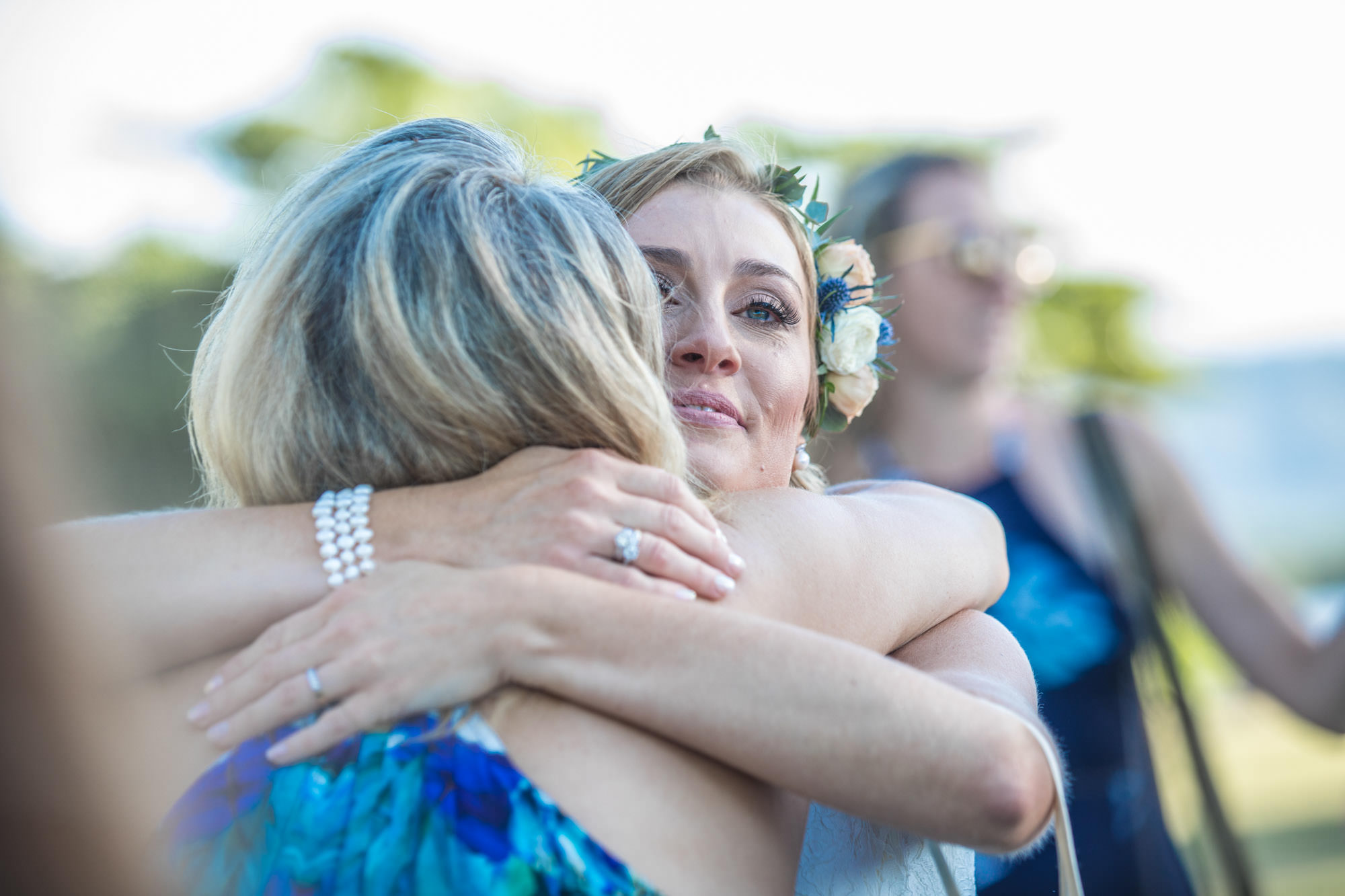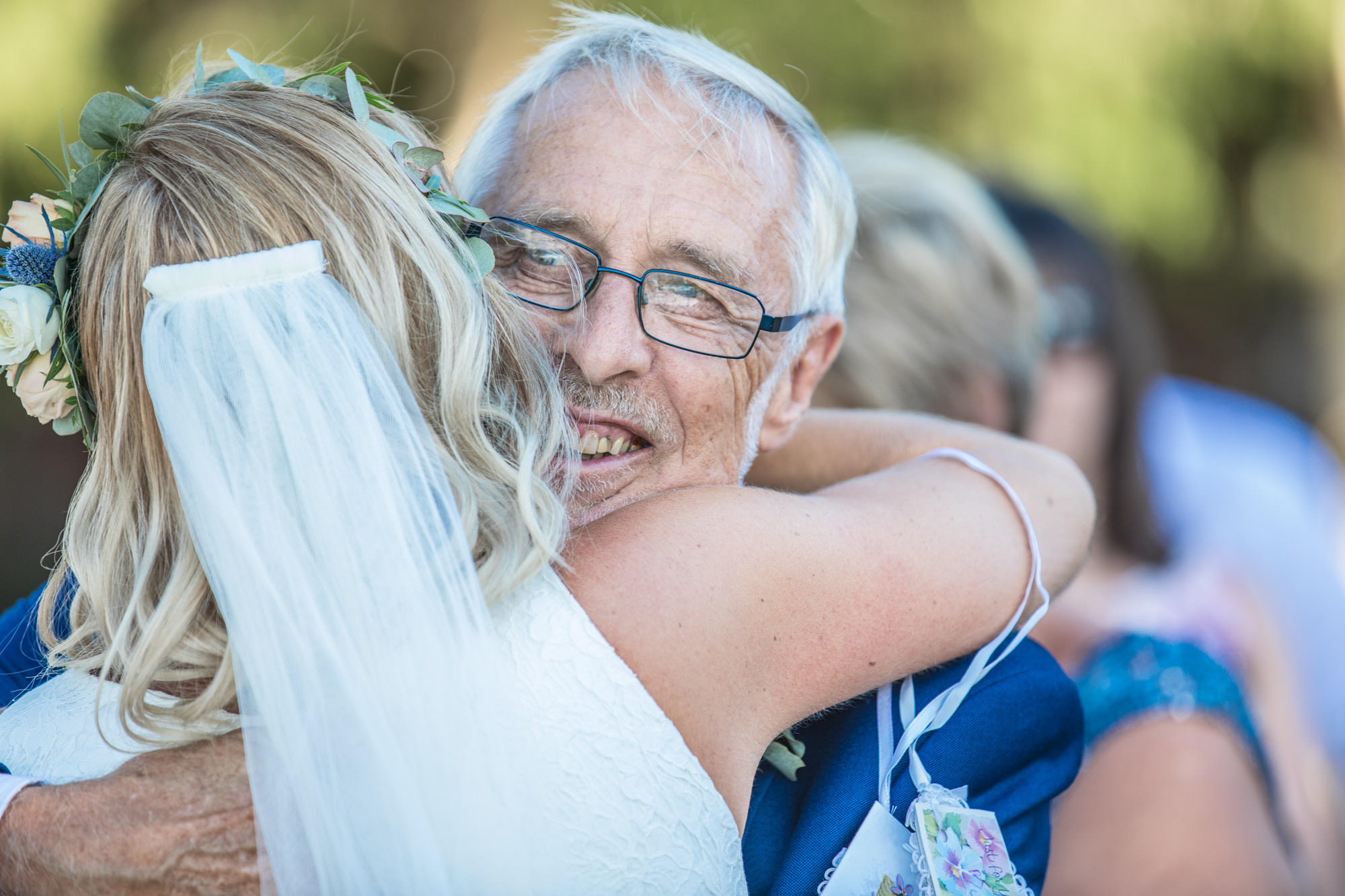 It was a stunning wedding.  Thanks to Port Douglas Weddings and Hire for the big chairs and ceremony set up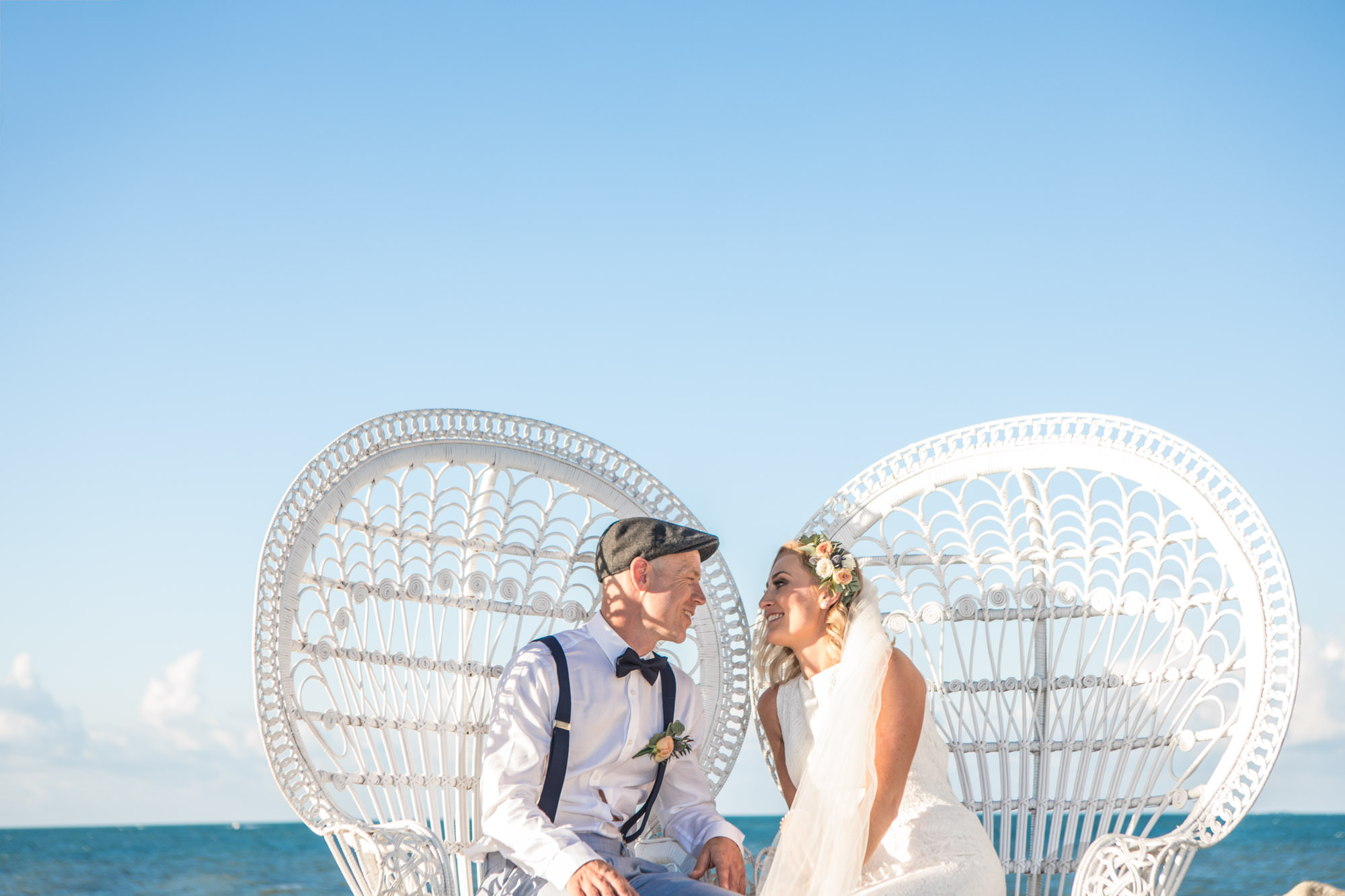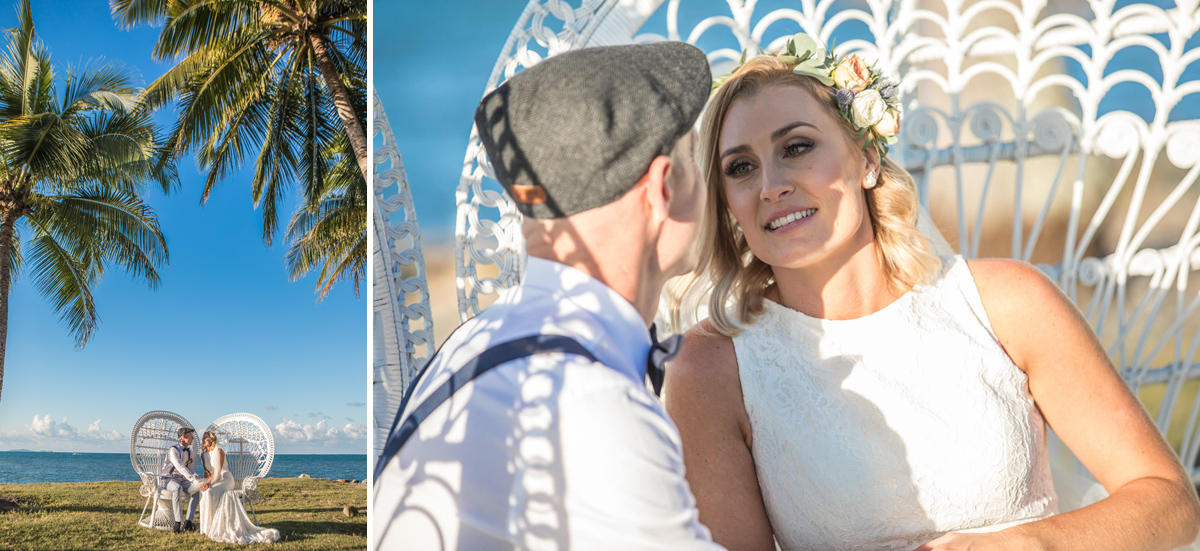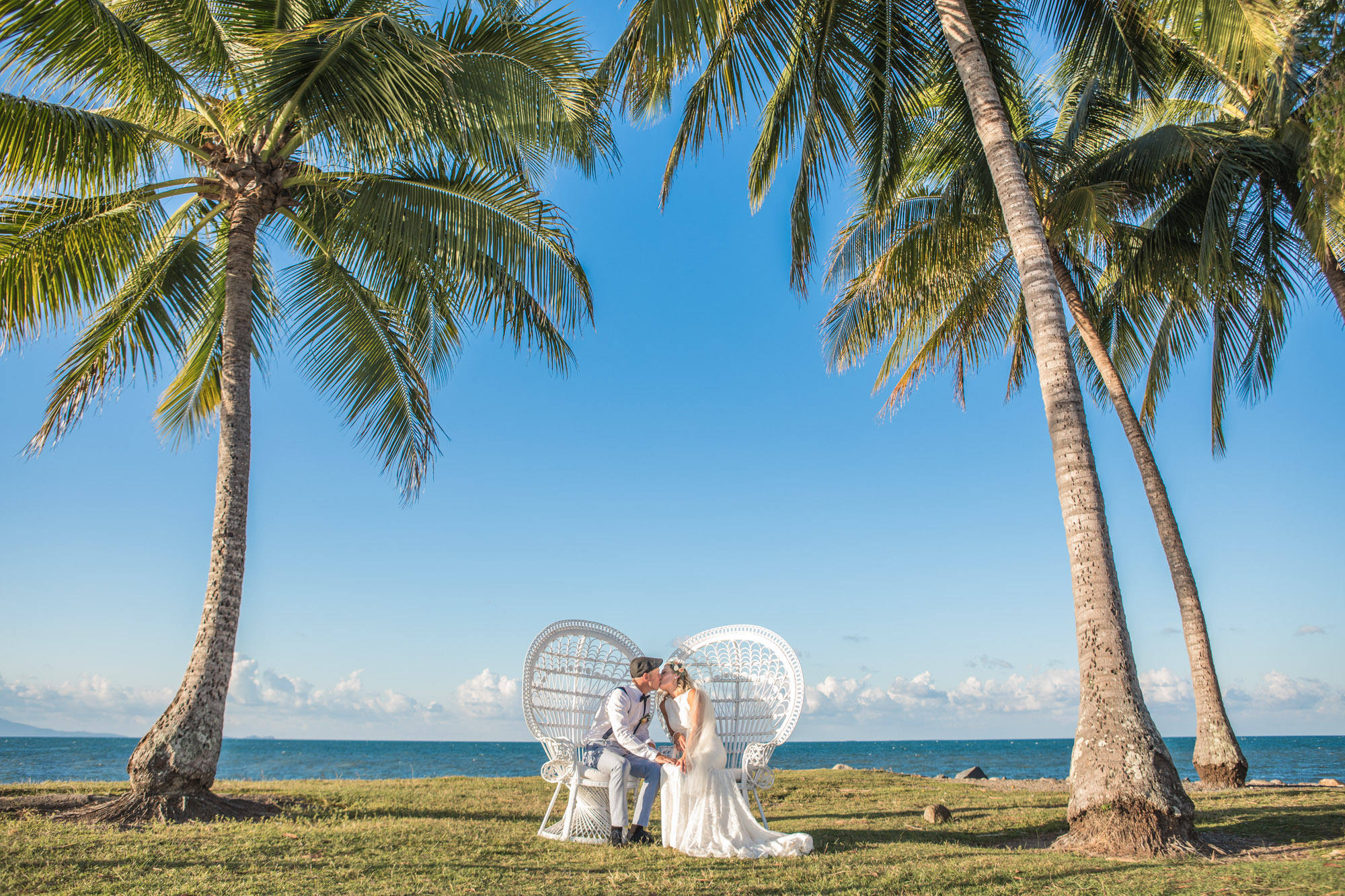 Then it time for a few well deserved beers!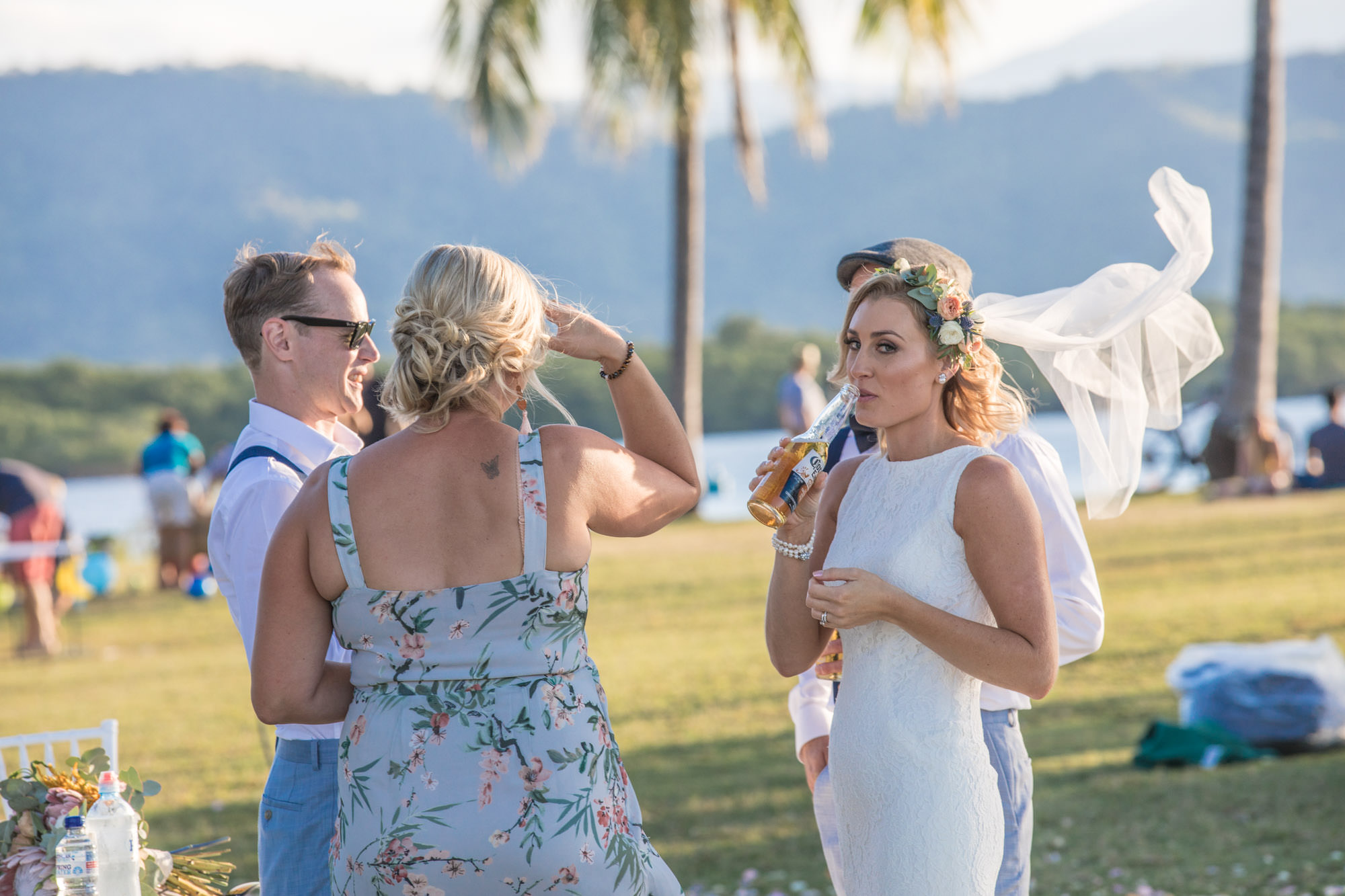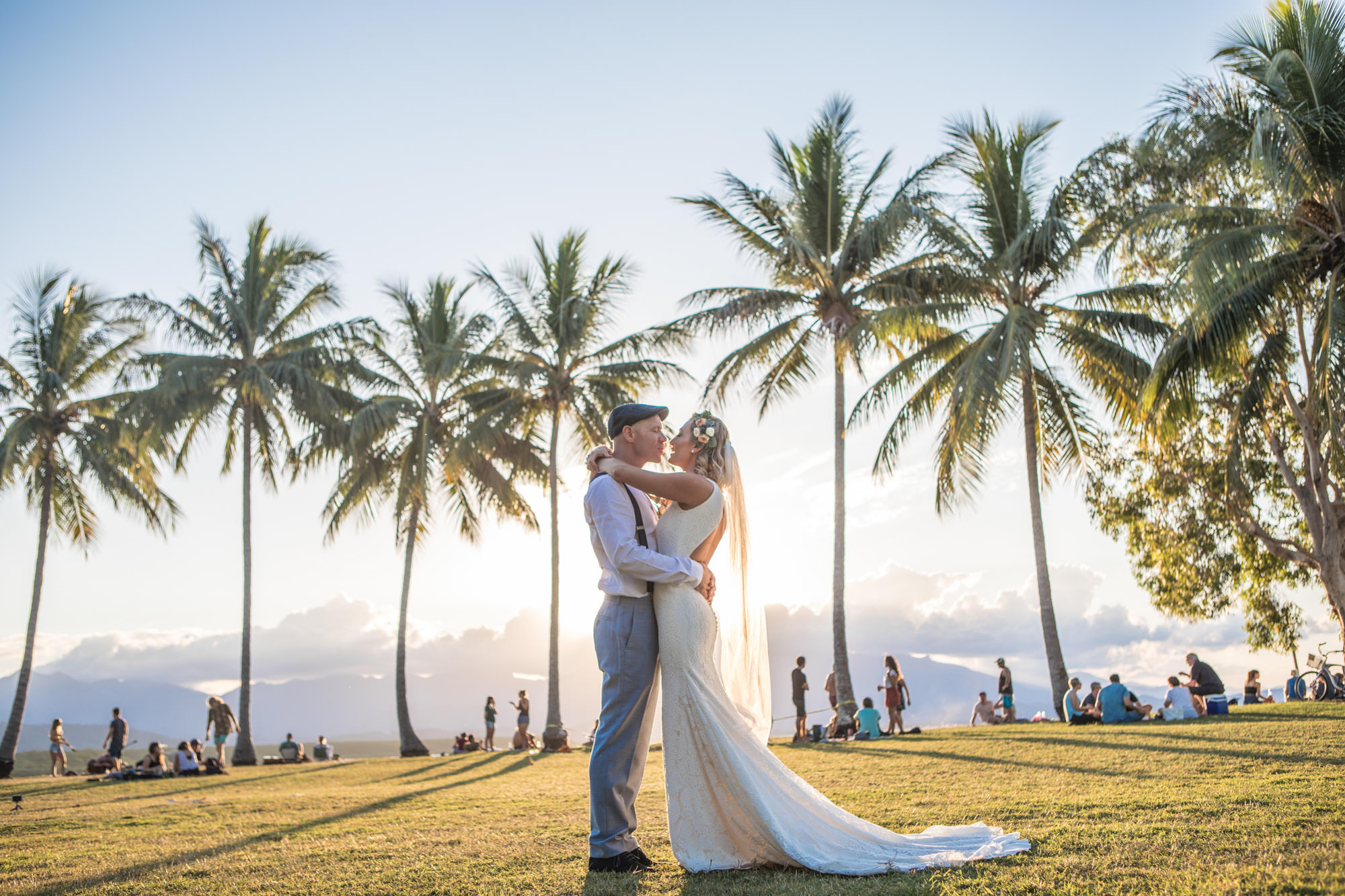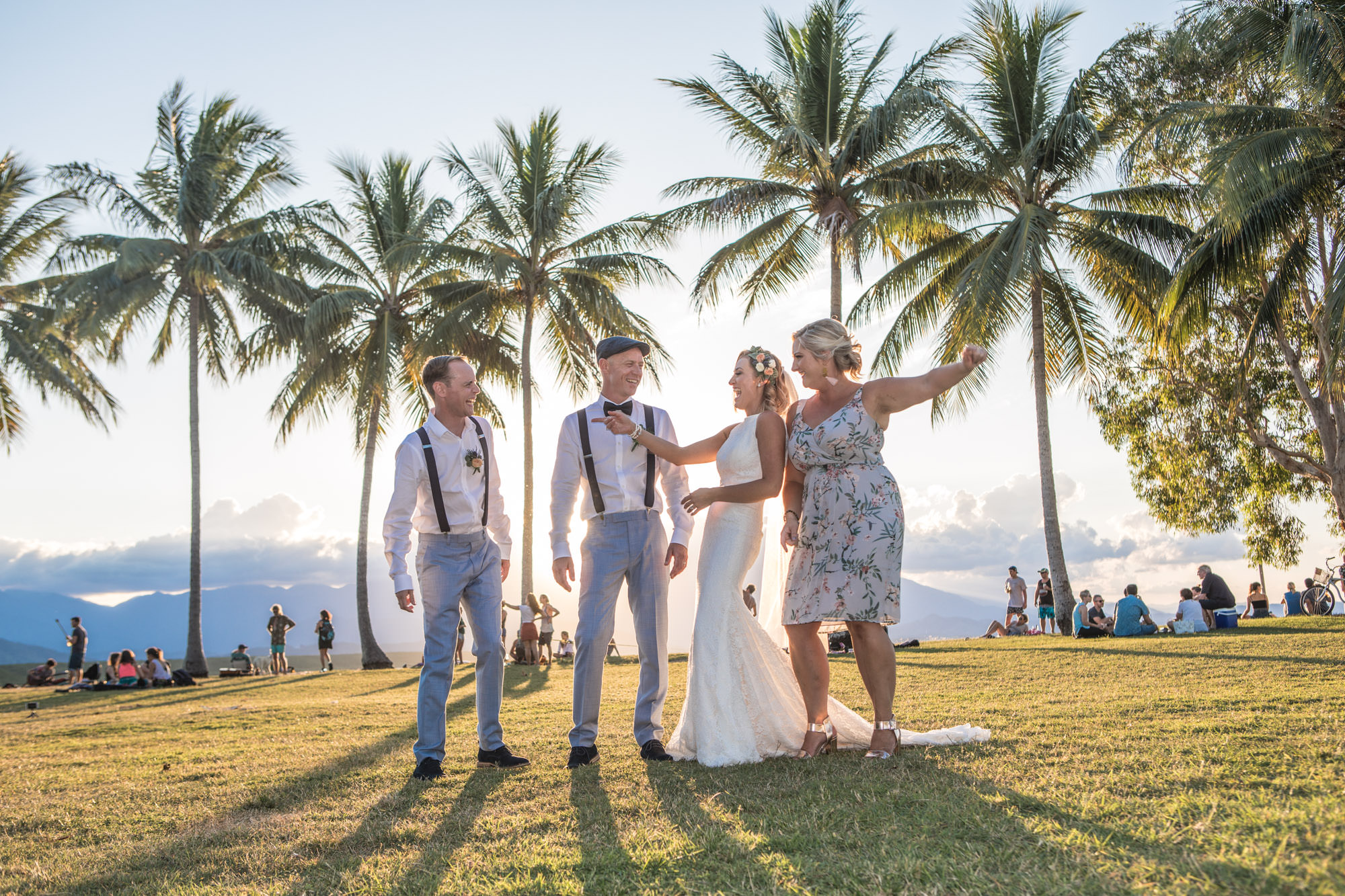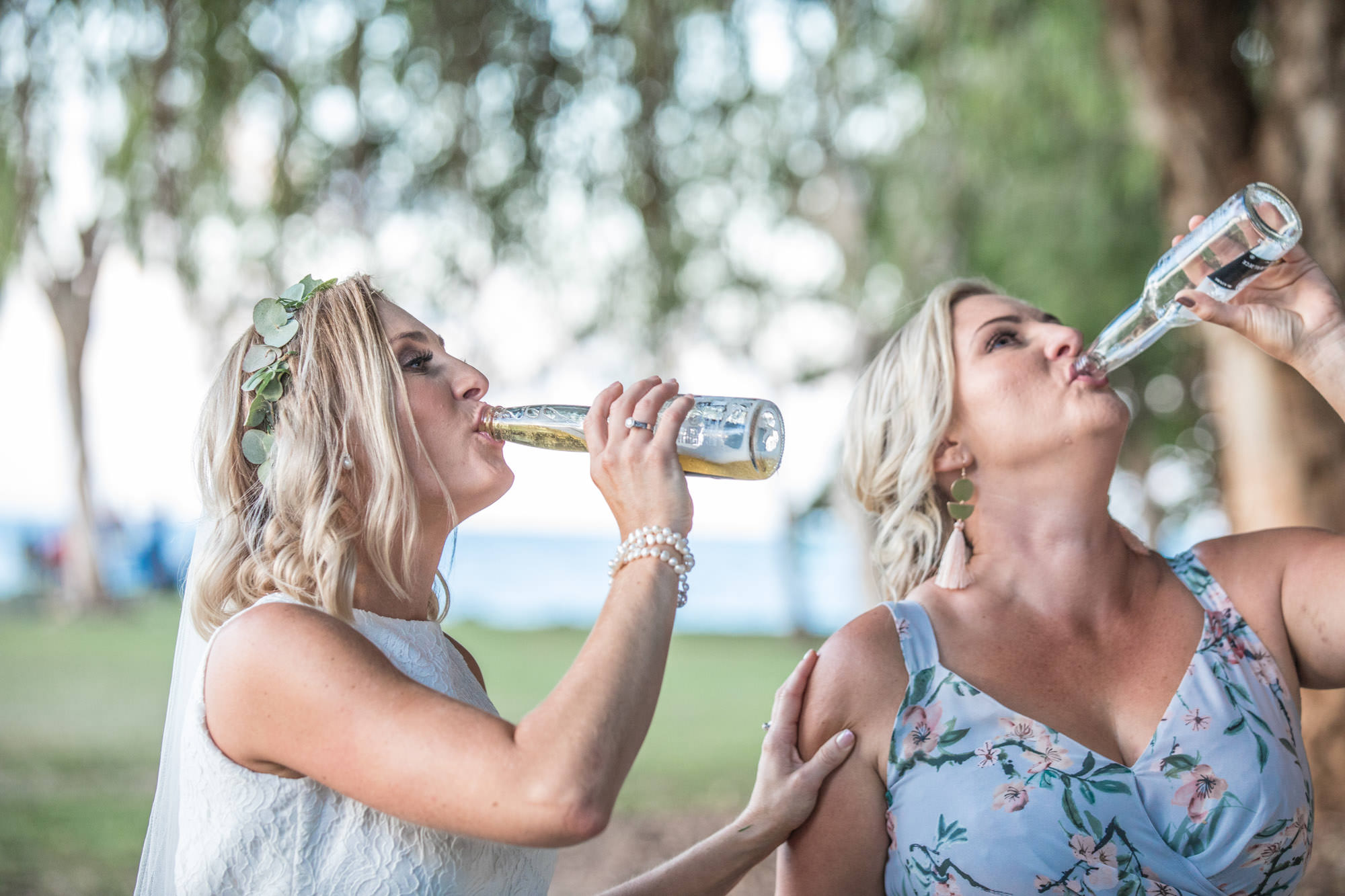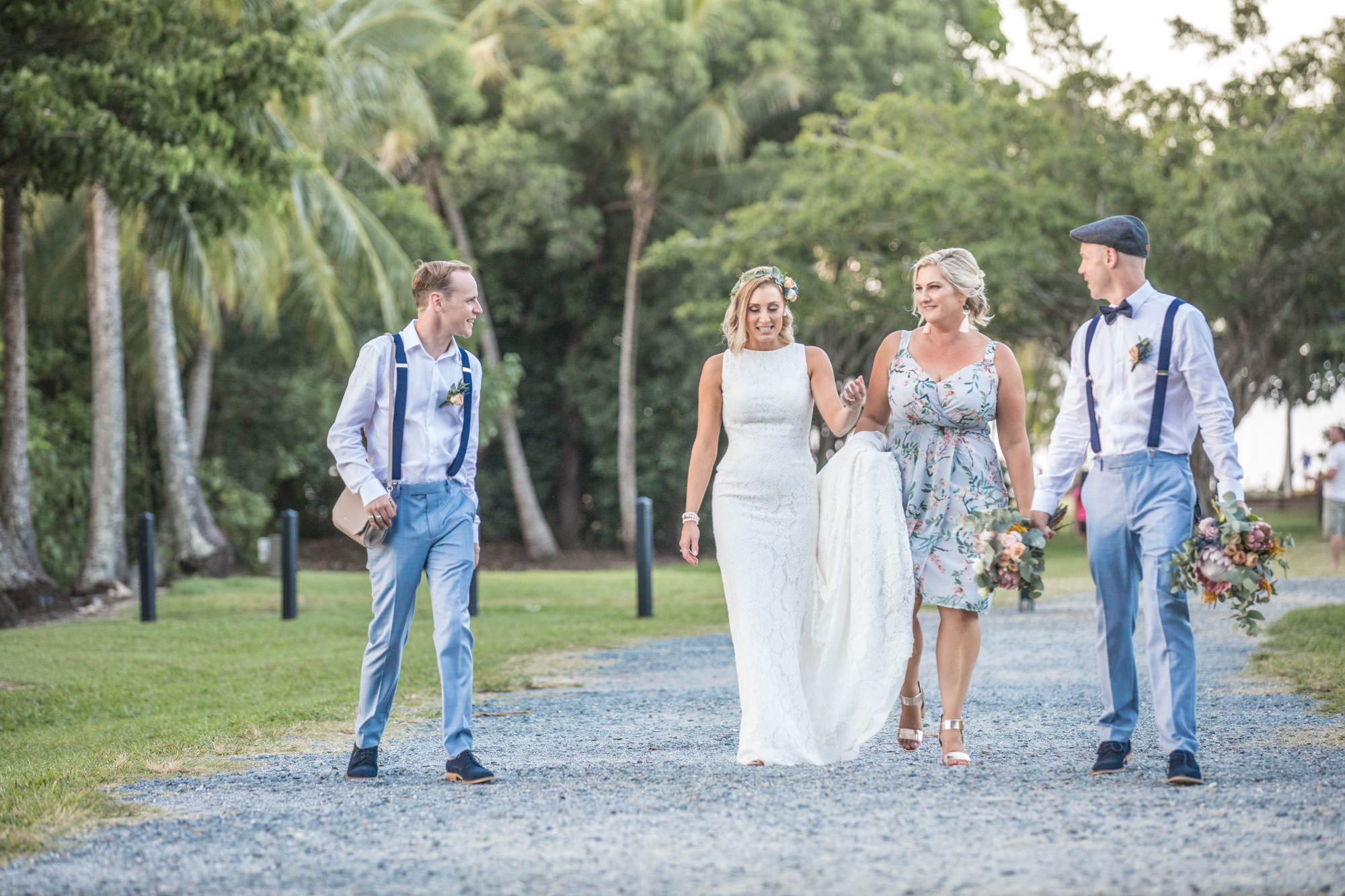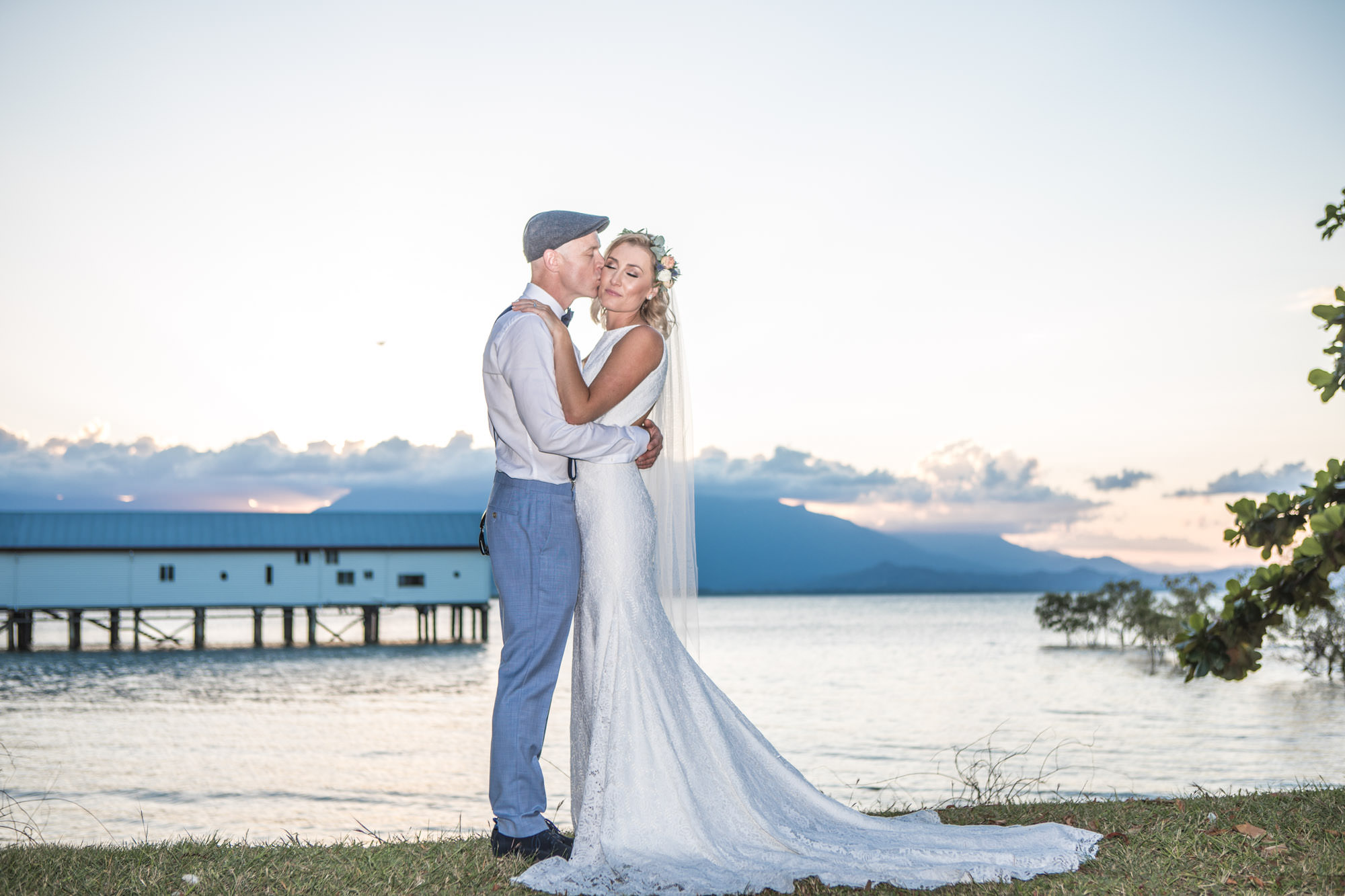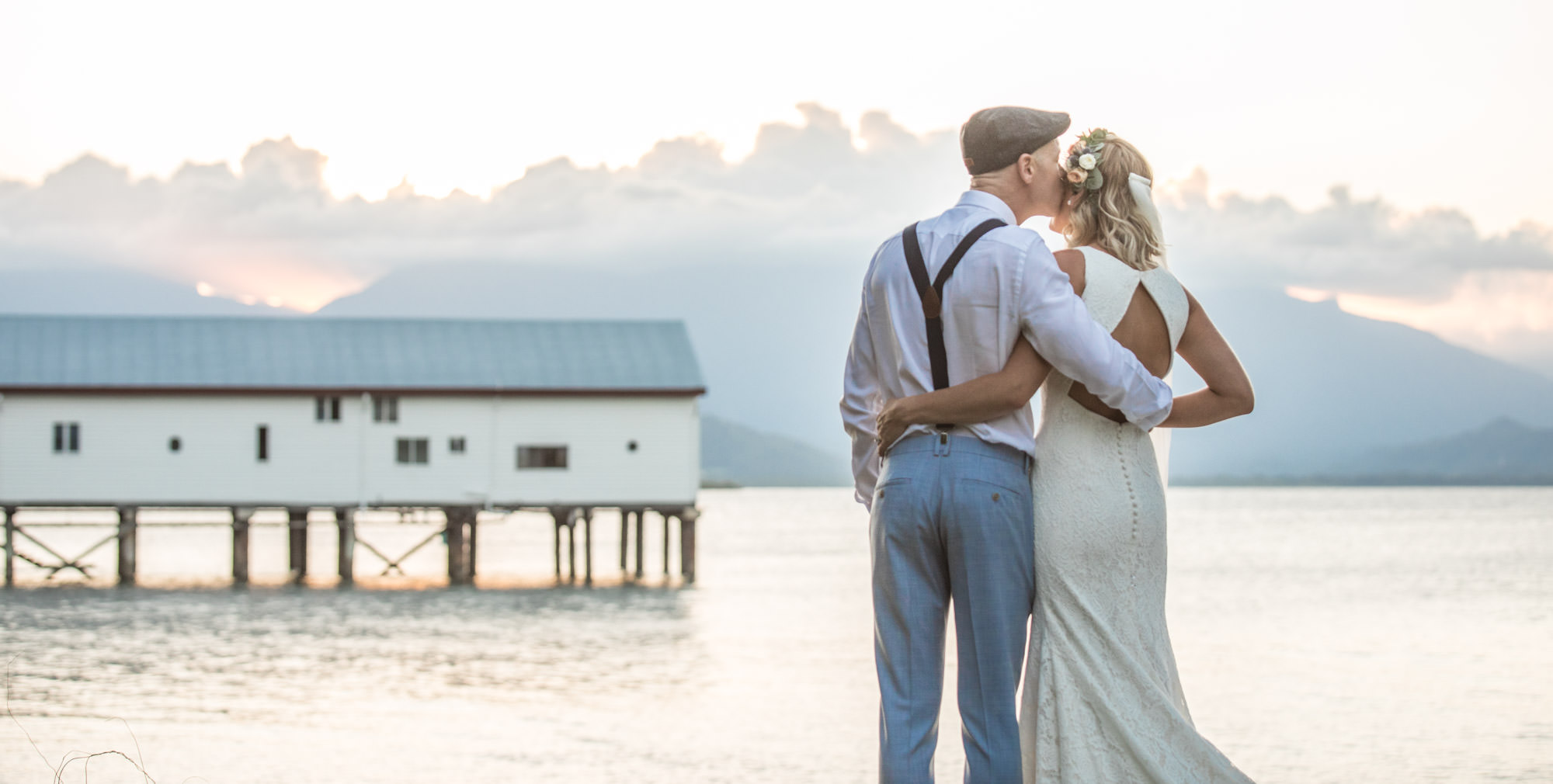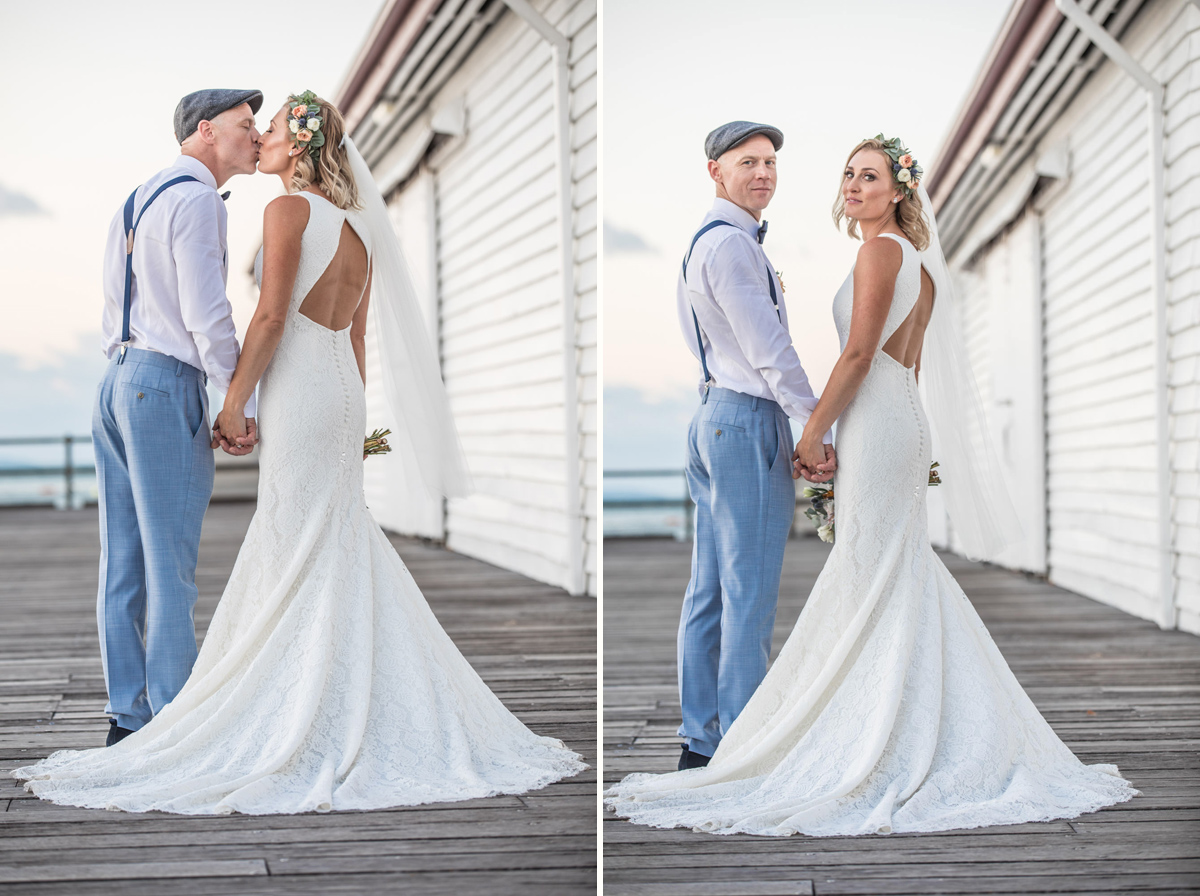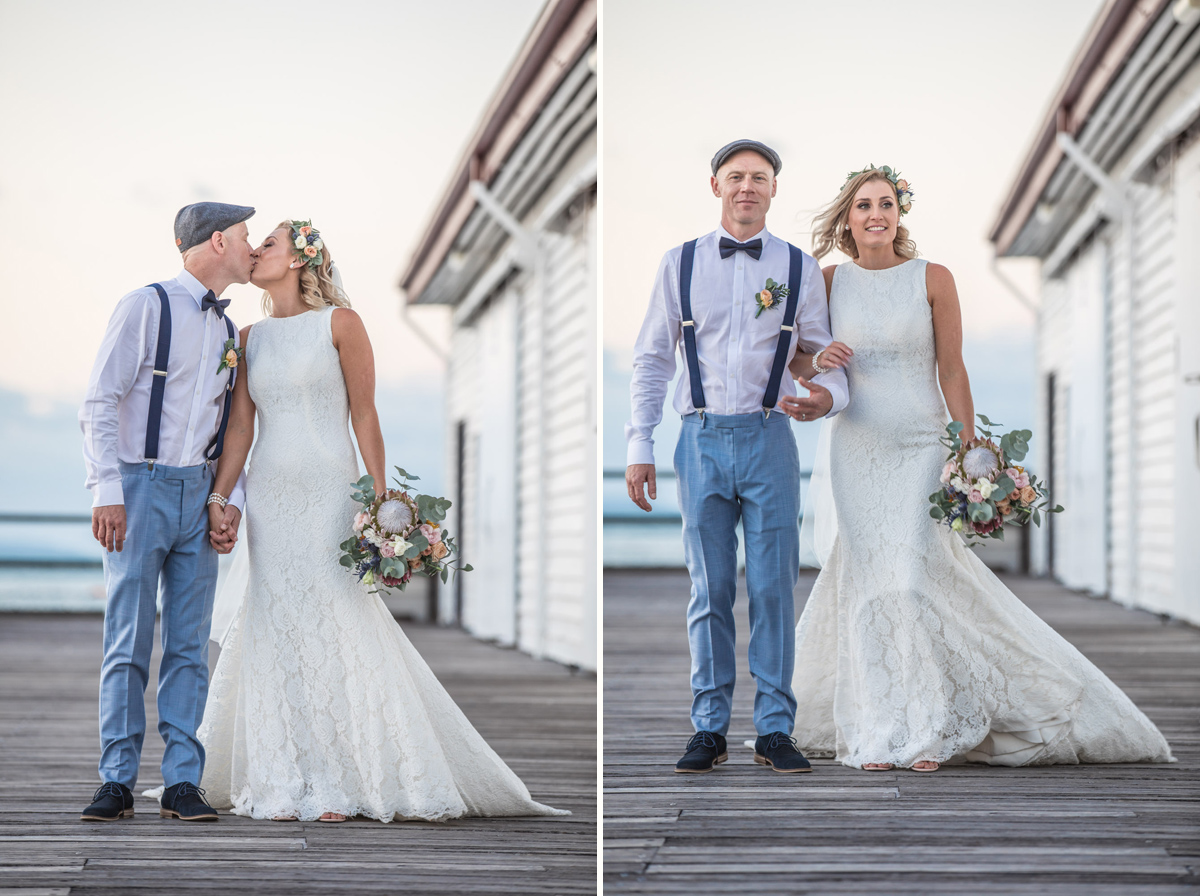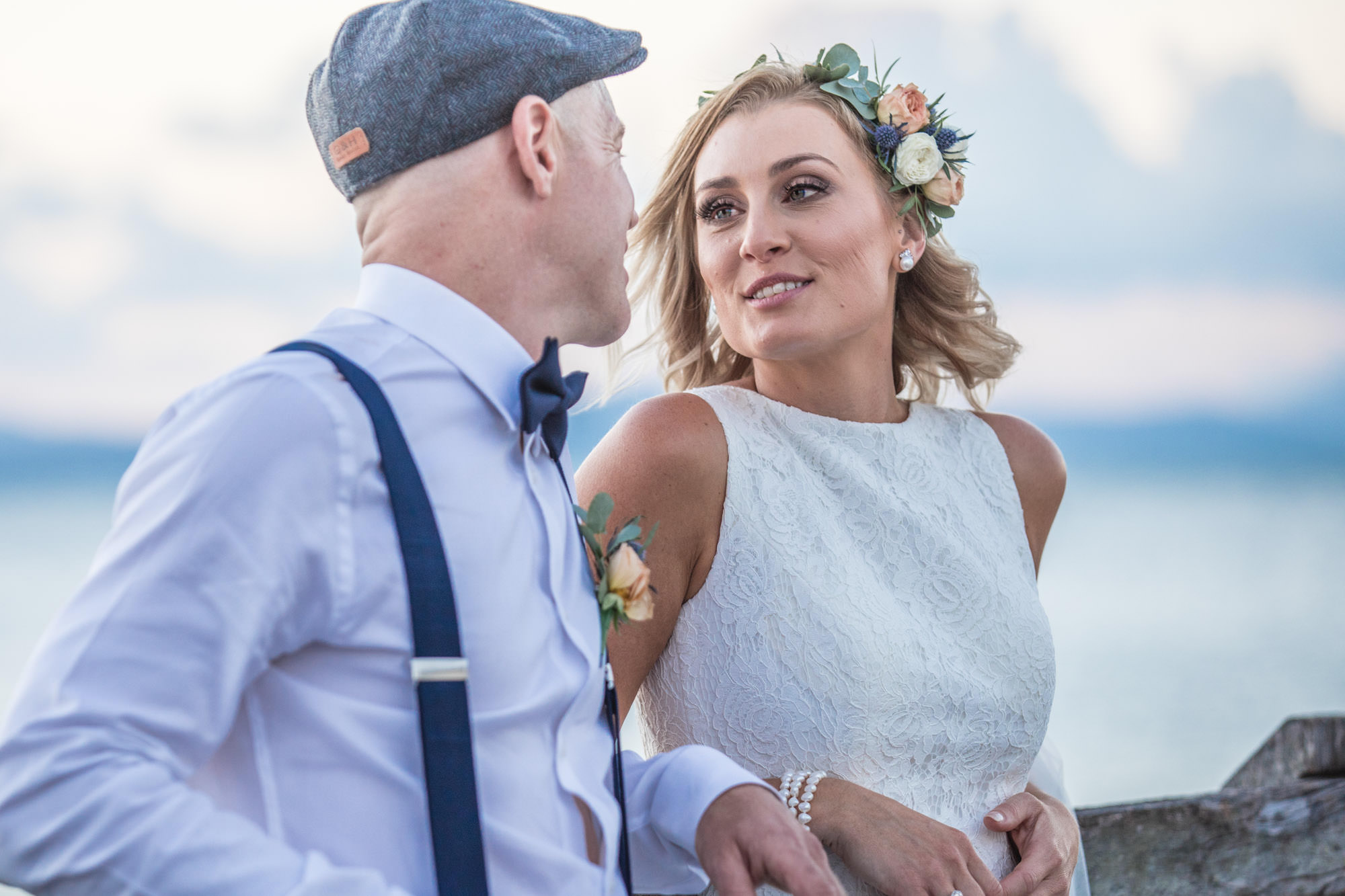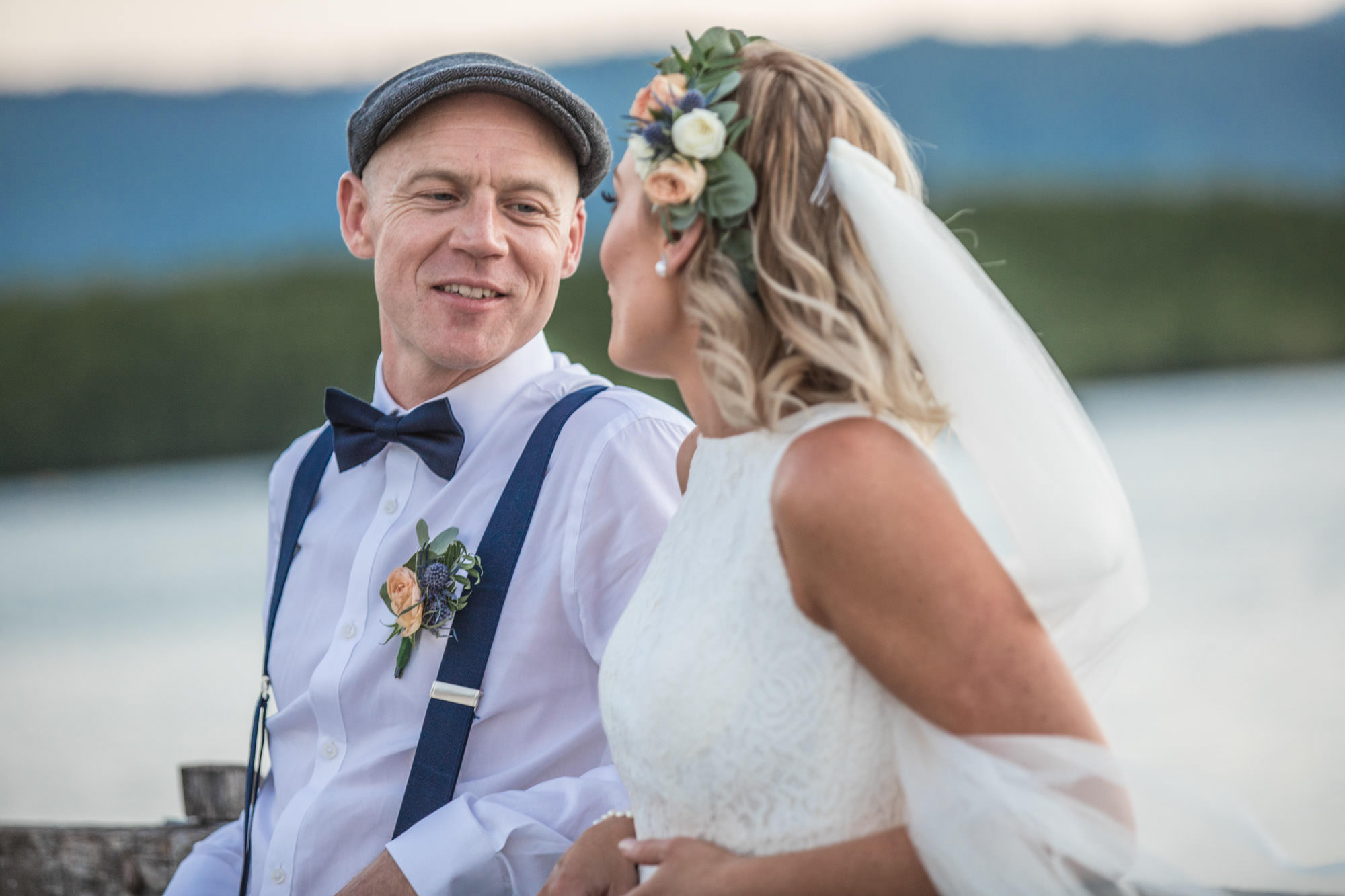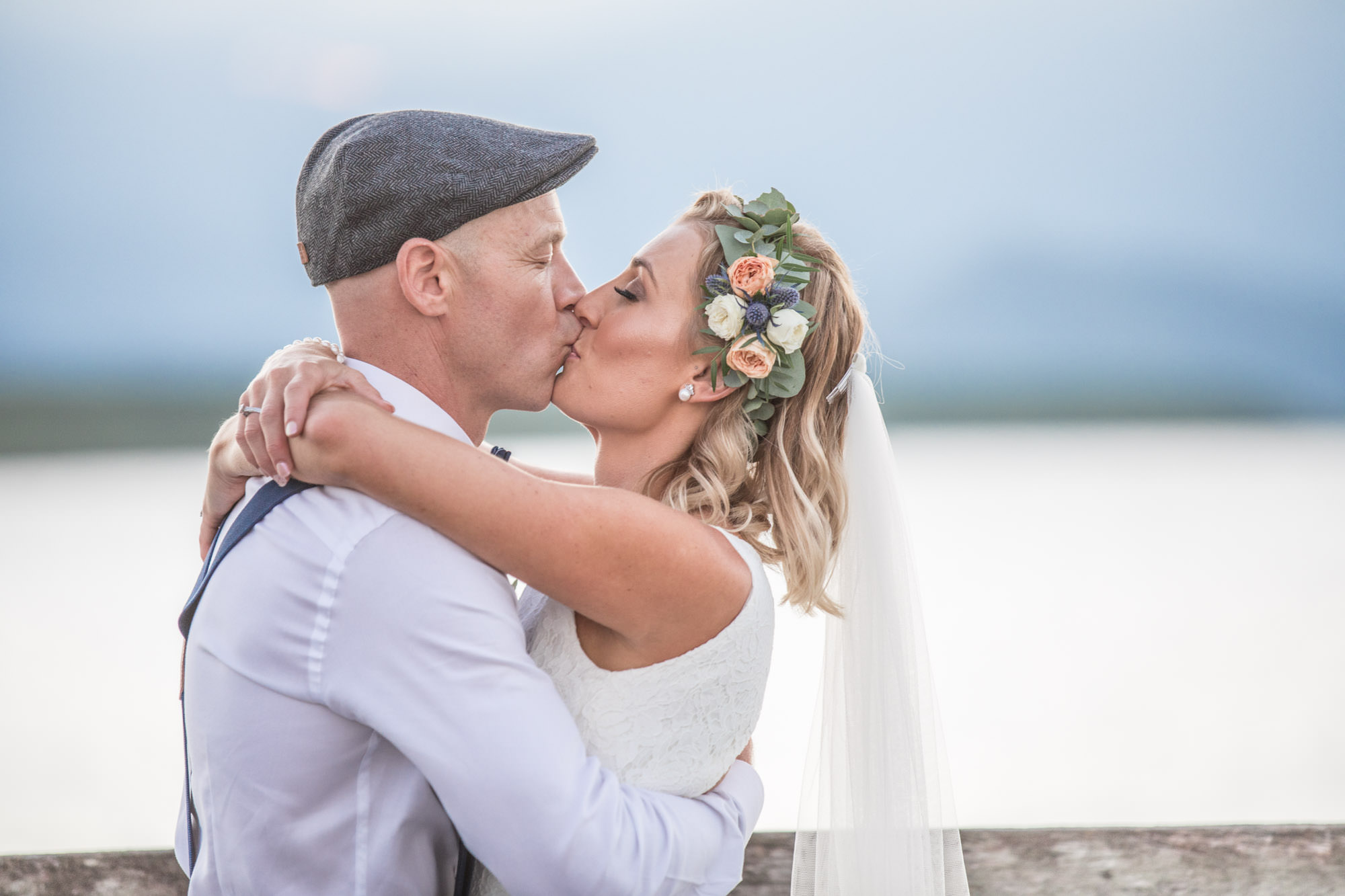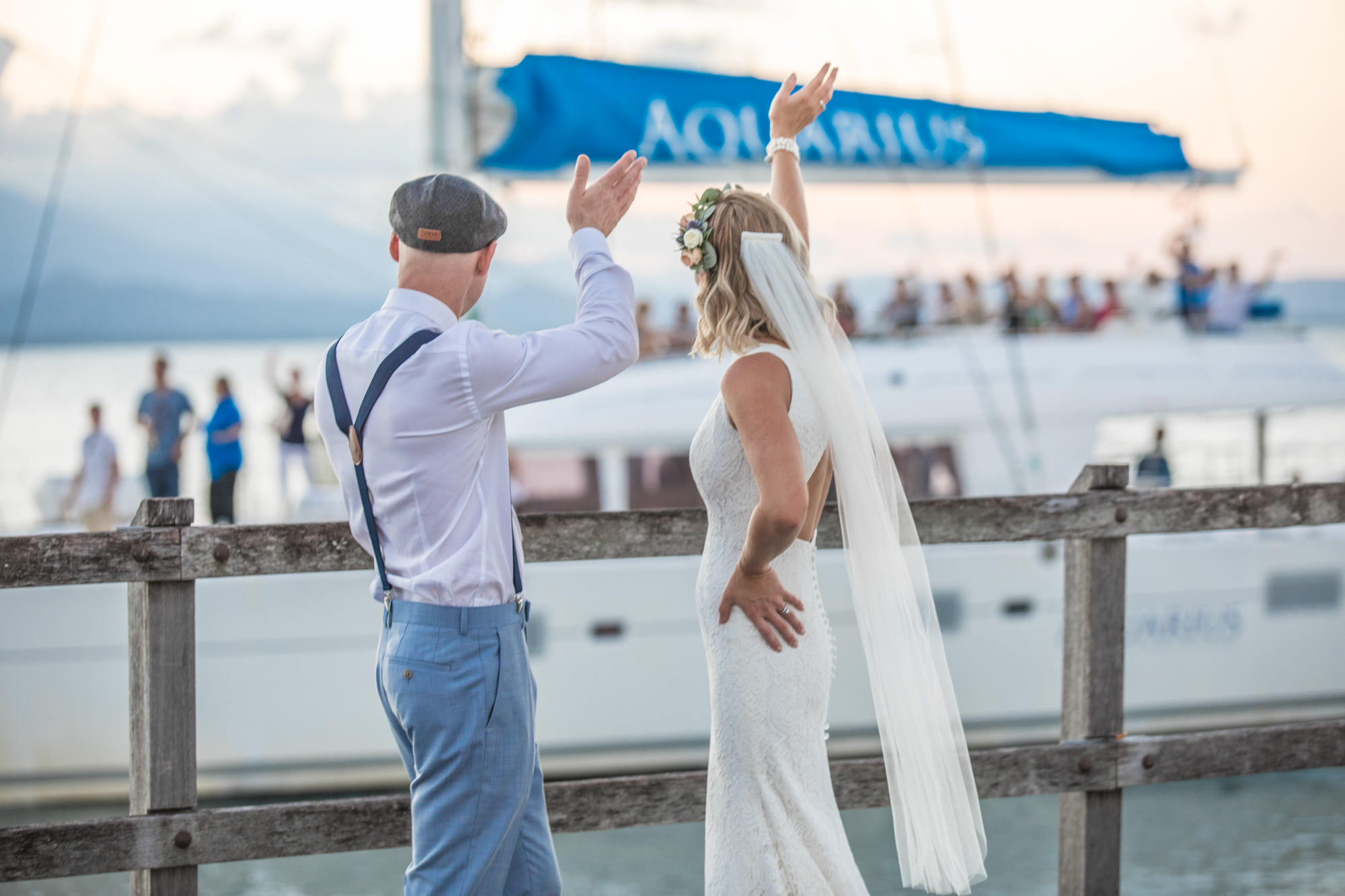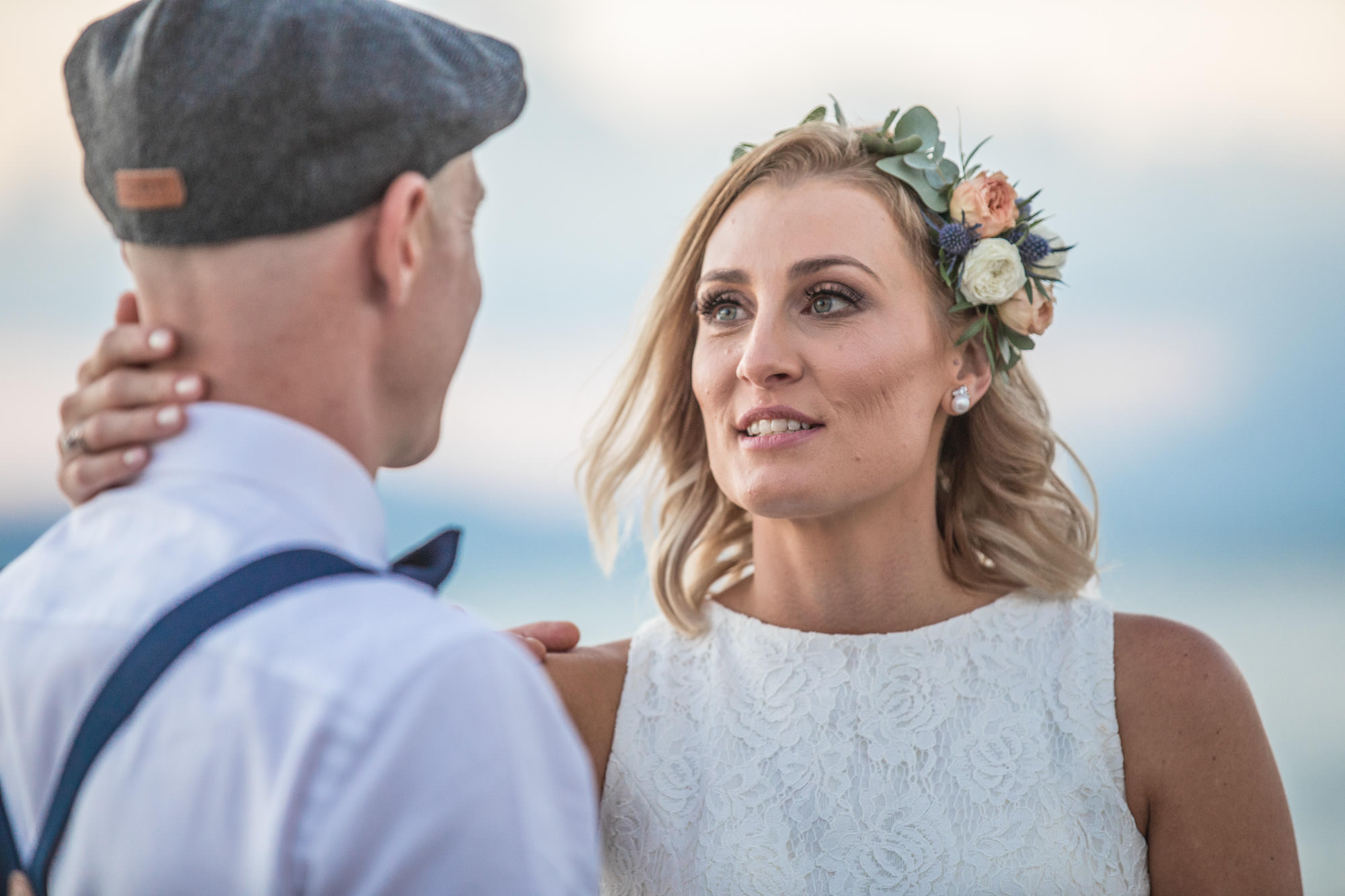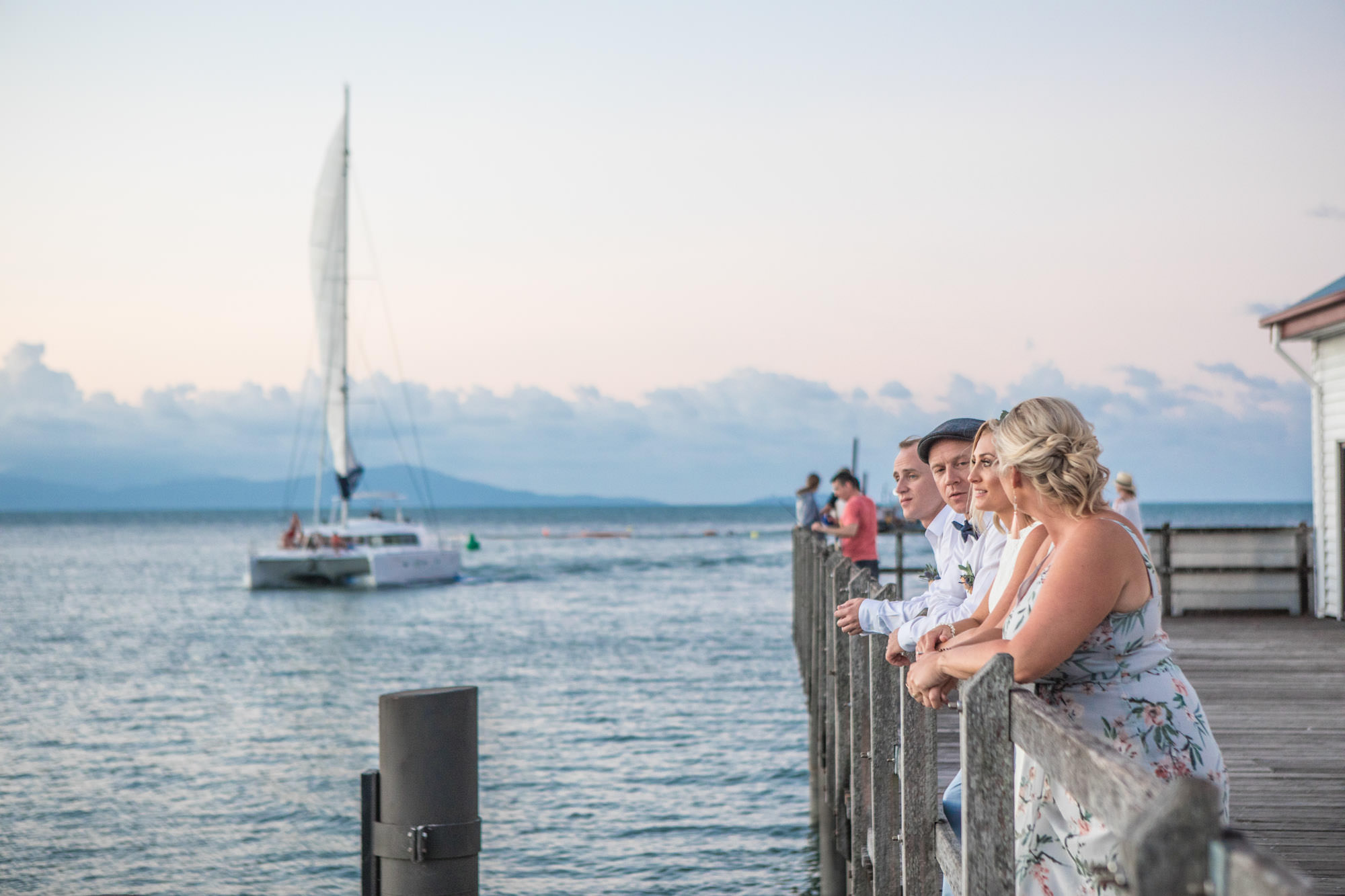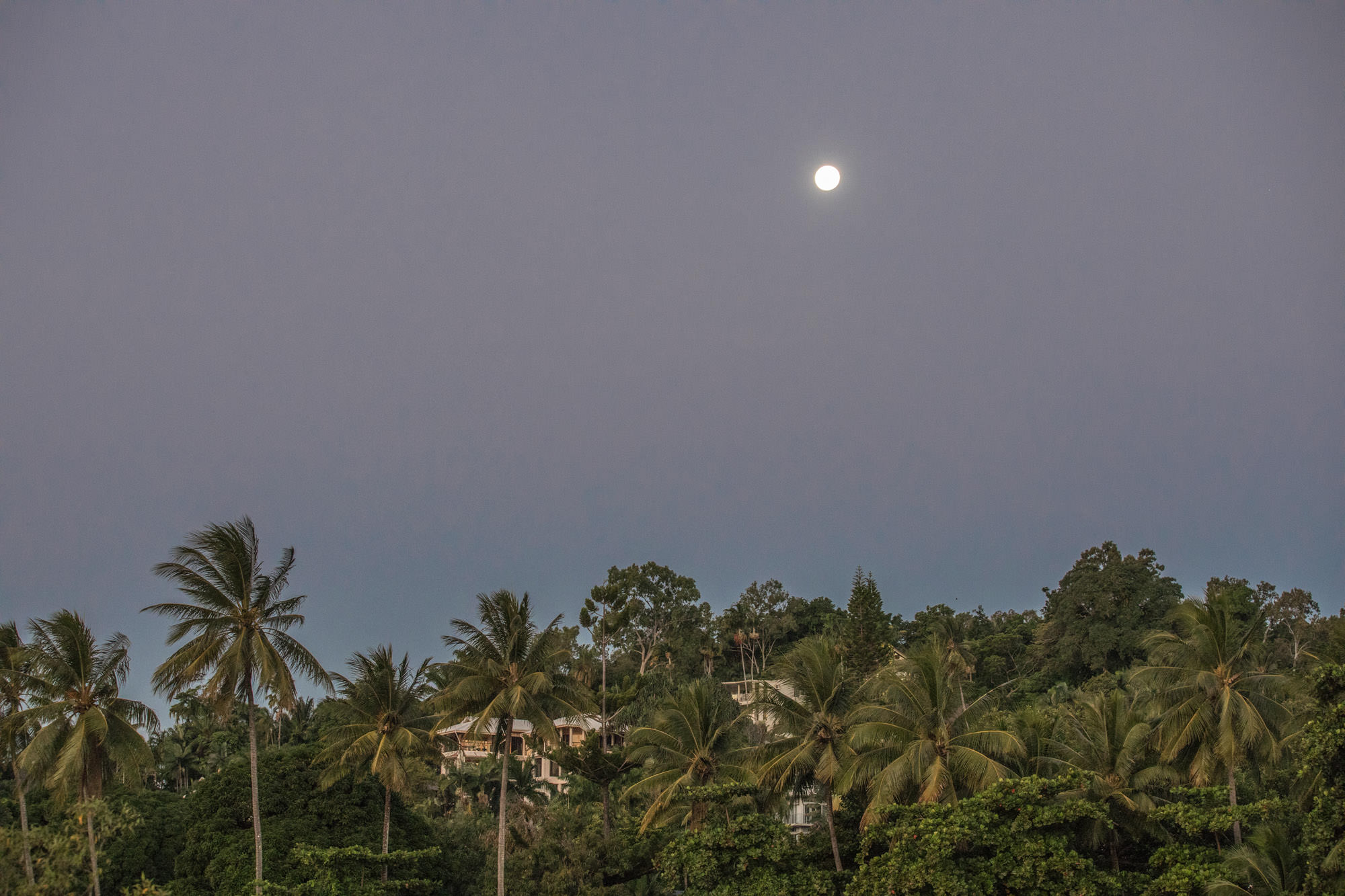 A beautiful wedding for two fabulous people!