Alicia and Bevan – what a beautiful wedding for a gorgeous couple.  I loved everything about this wedding.  Alicia is so engaging, stunning, smiley, friendly…. and Bevan is calm and serene.
I love shooting wedding preparations.  It's such a great part of the story of the day – during preparations it is purely documentary photography  (well ok, I do tend to move furniture around a fair bit).
During the prep, the last hours before the ceremony are filled with love and support from family and friends.  There's usually also a fair bit of champagne – what's not to love?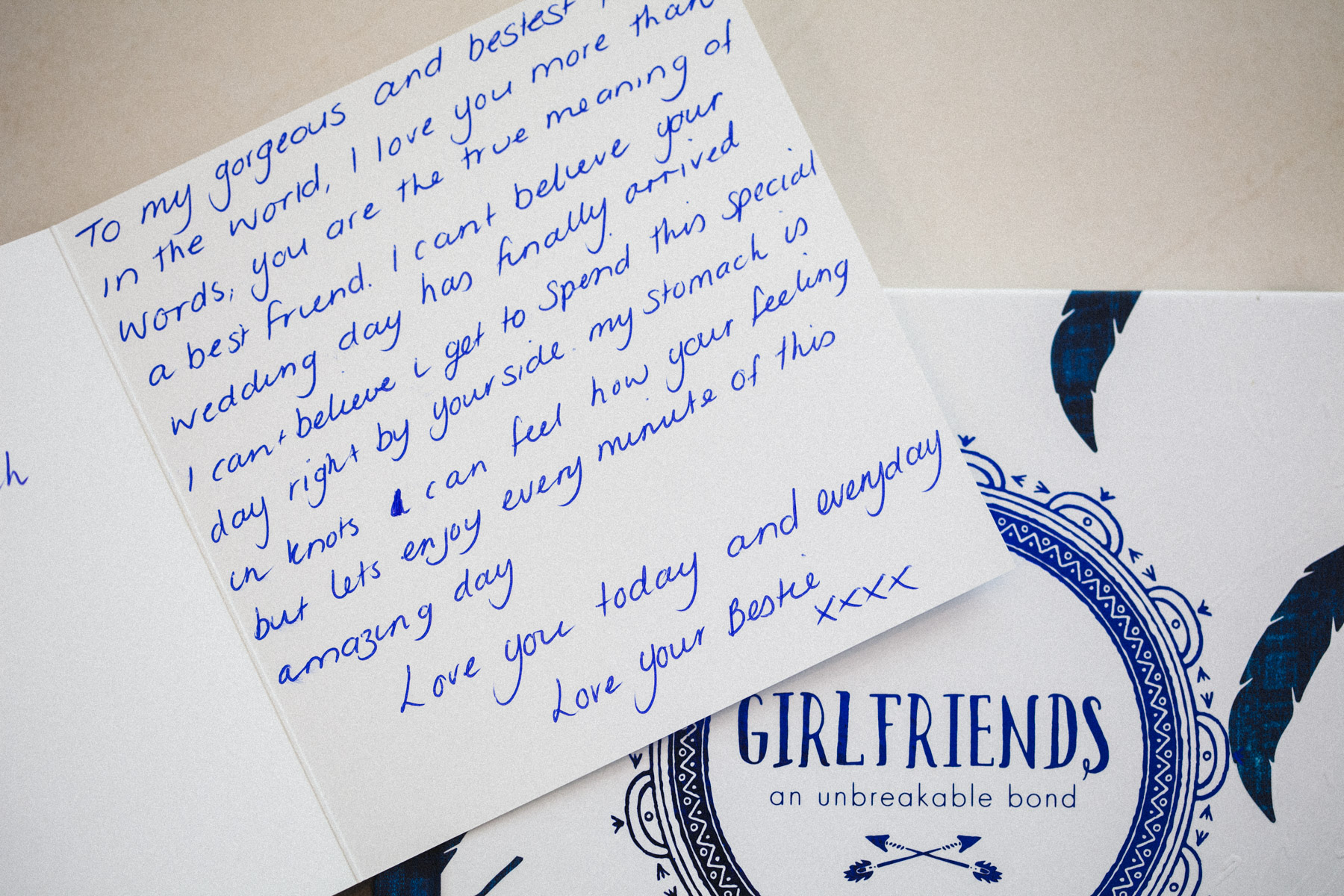 When I arrived where Alicia was getting ready, the girls from Port Douglas Hair and Makeup were already in full swing.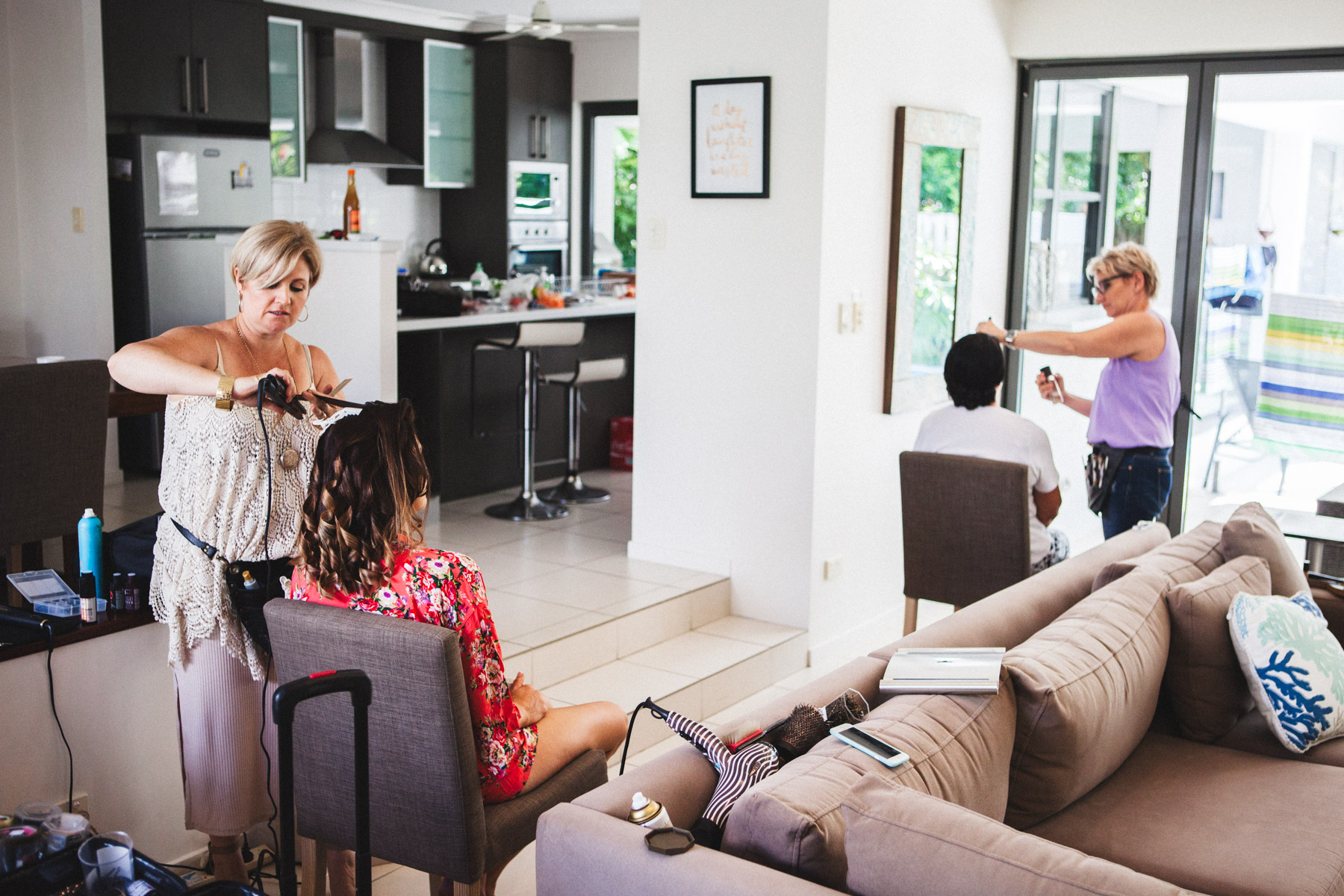 There was also a fairly serious pool game going on.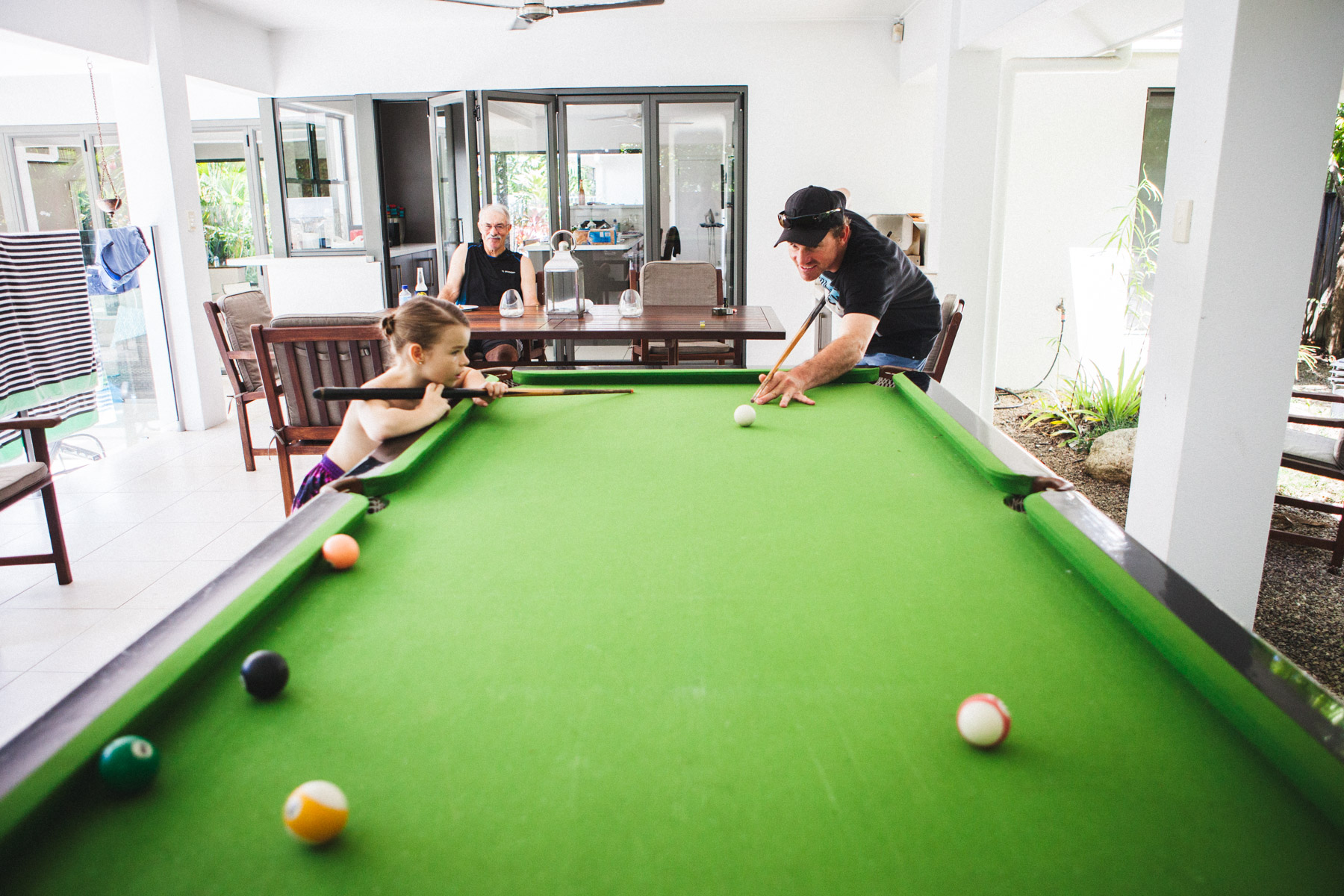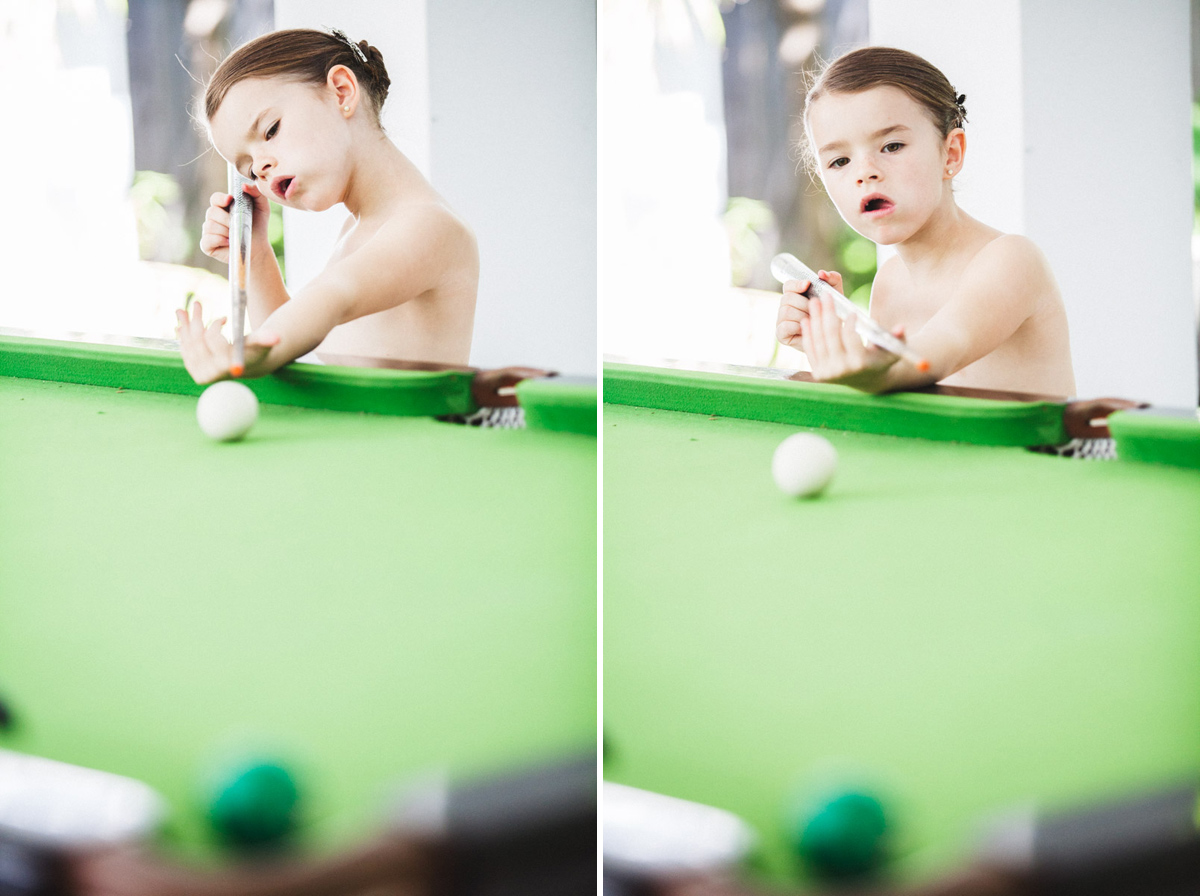 I'm pretty sure Alicia didn't stop smiling the WHOLE day.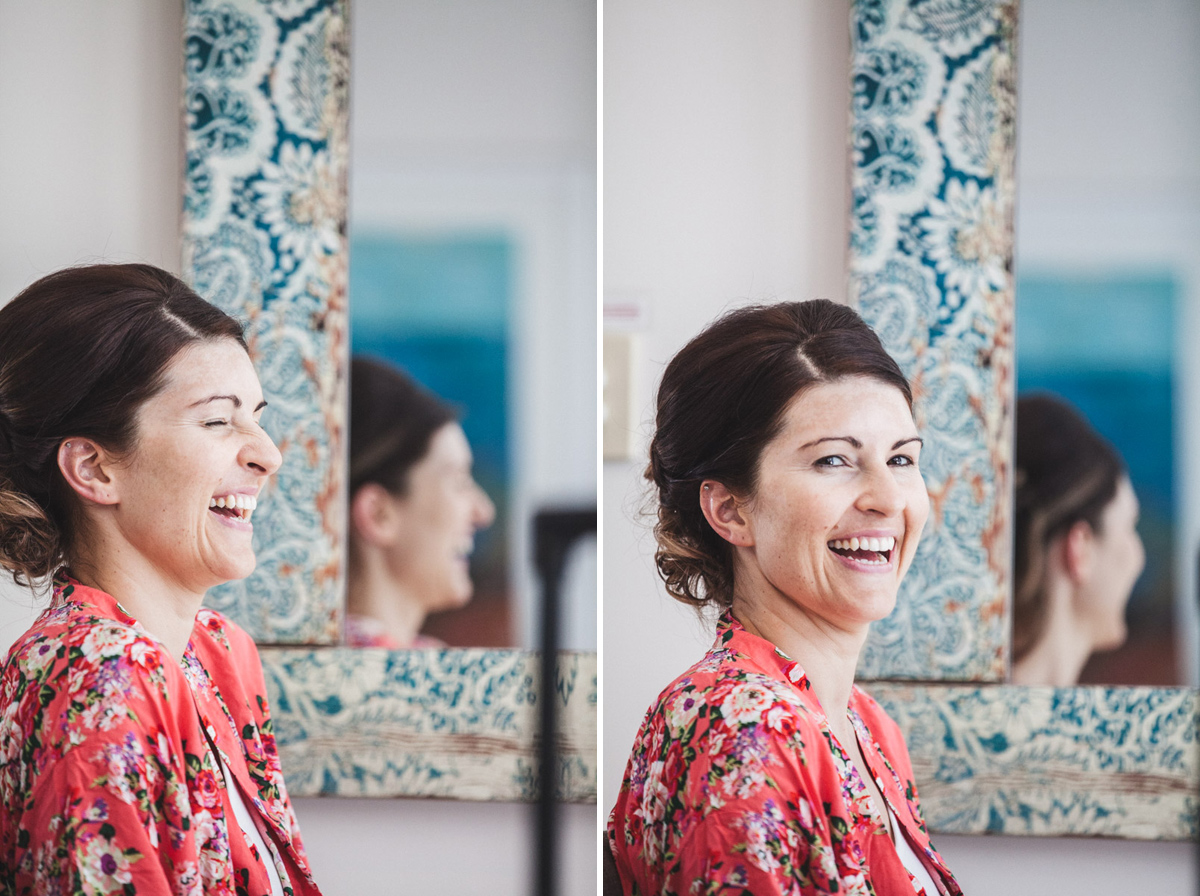 Usually I would argue that being a girl is a lot better than being a boy, but there is the odd time, like when your hair is already done for a wedding so you're not allowed in the pool…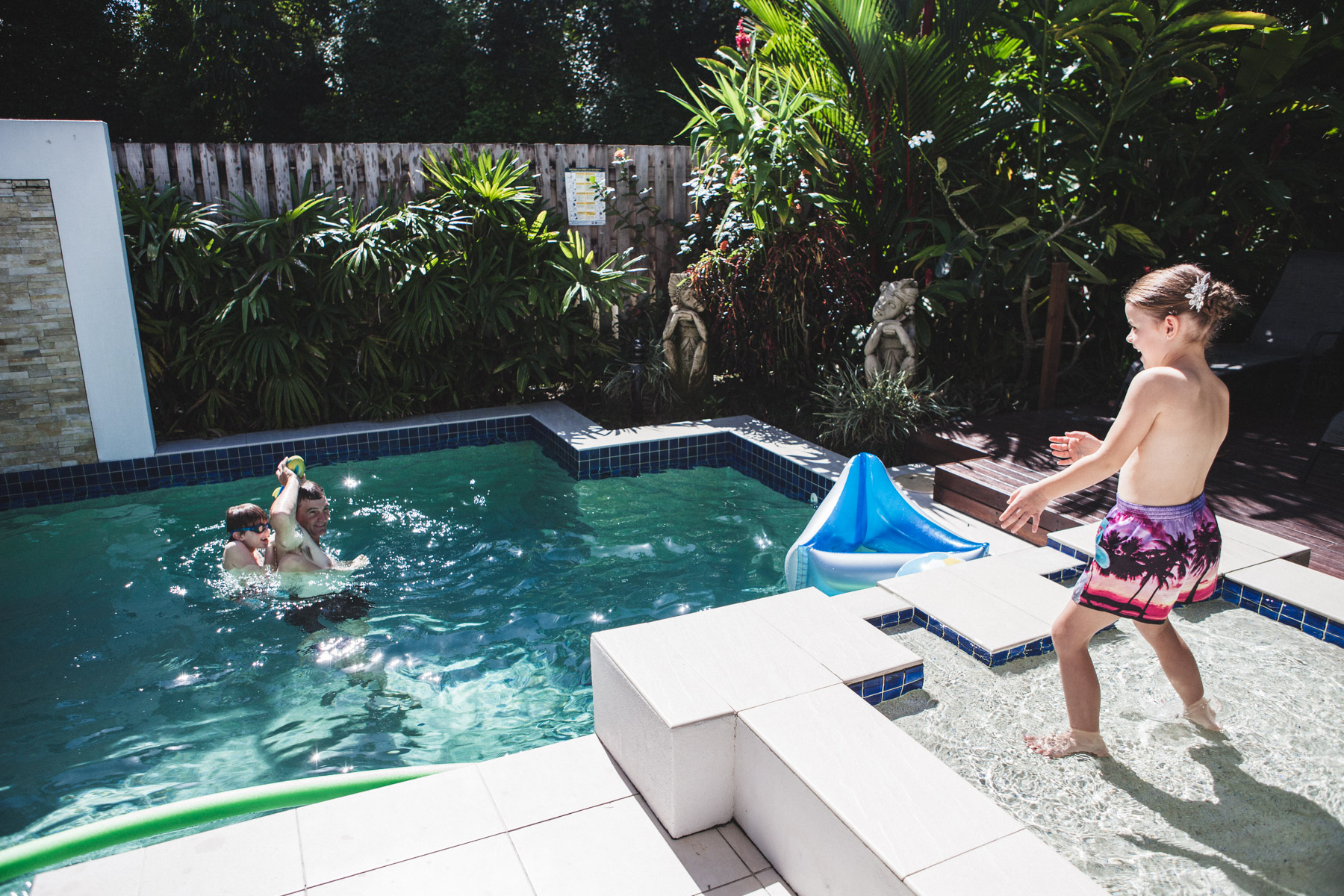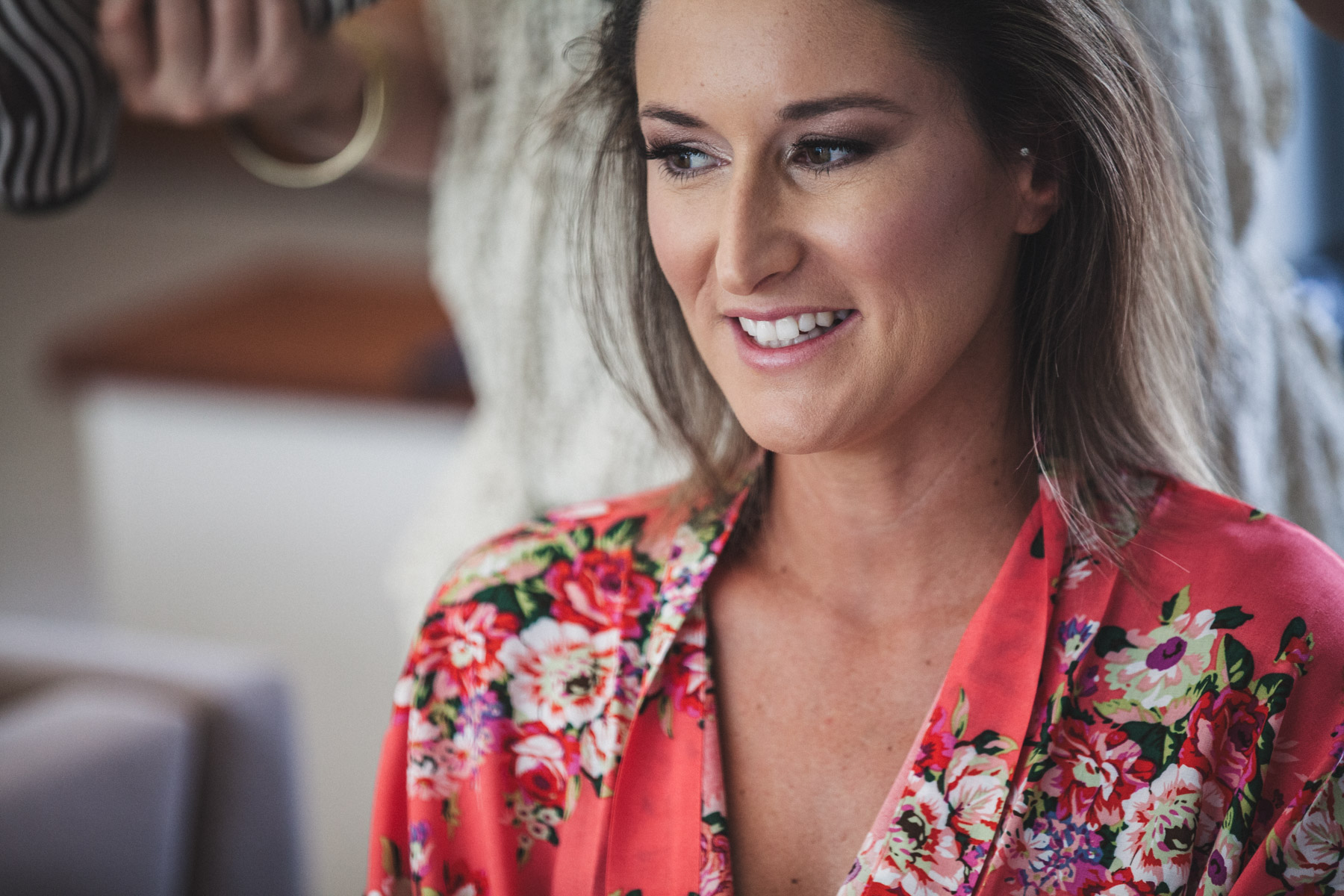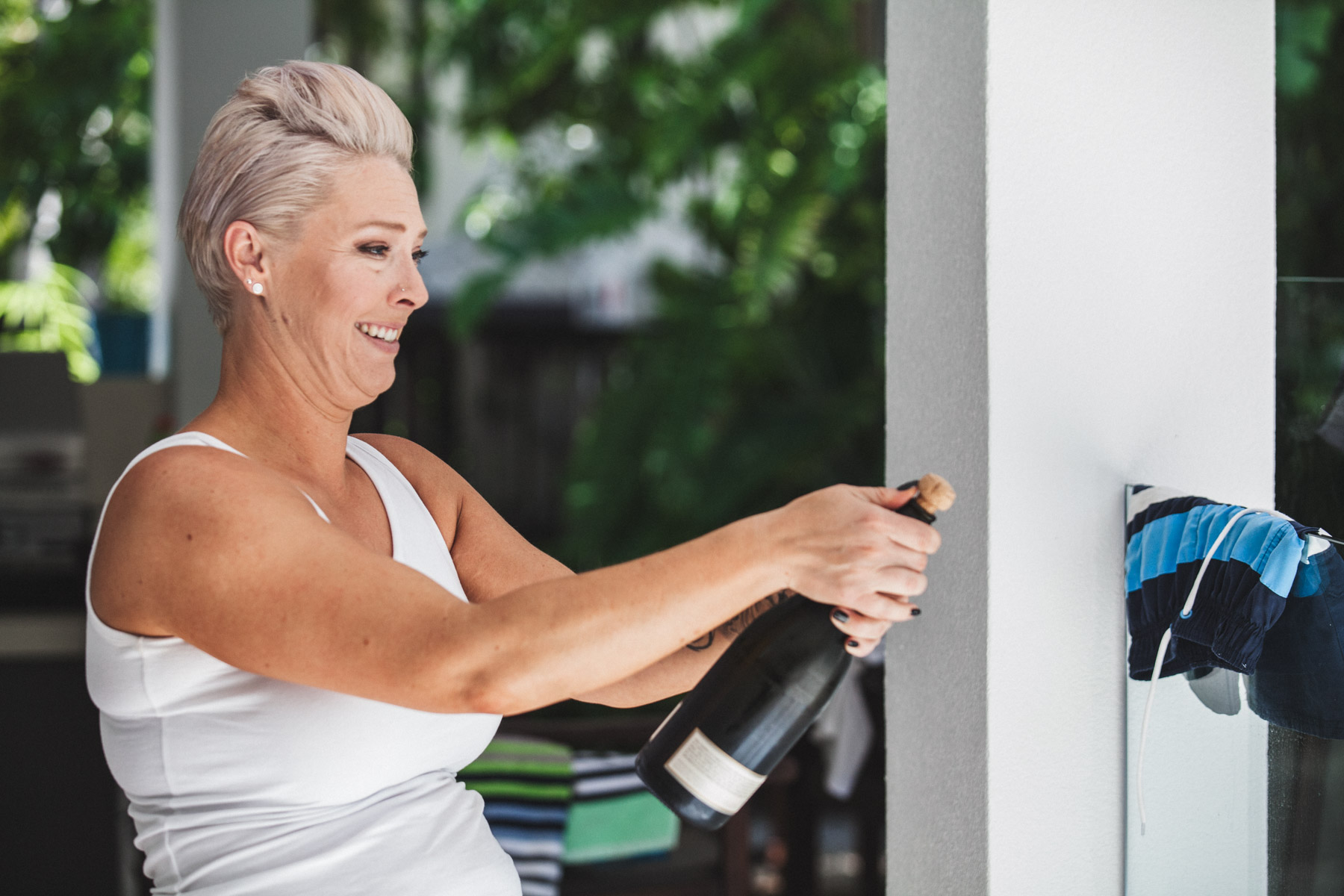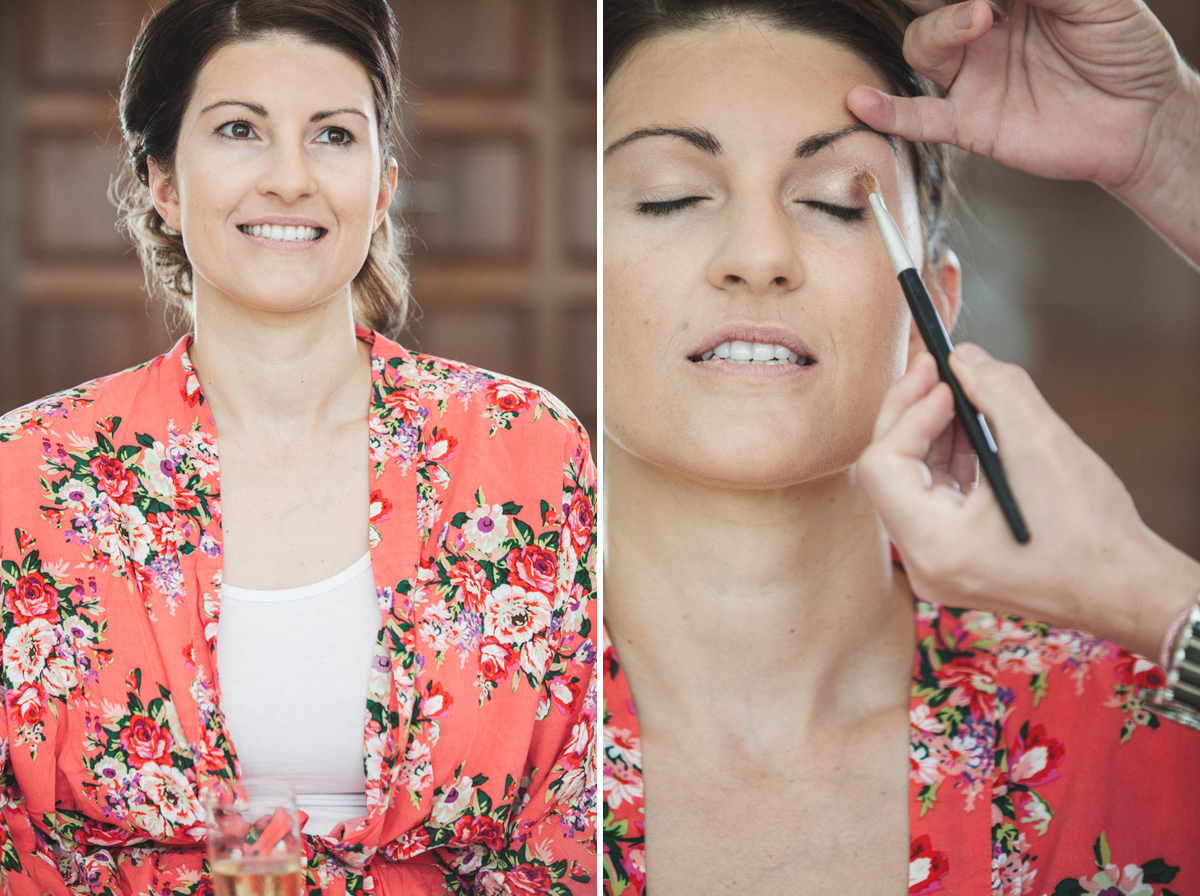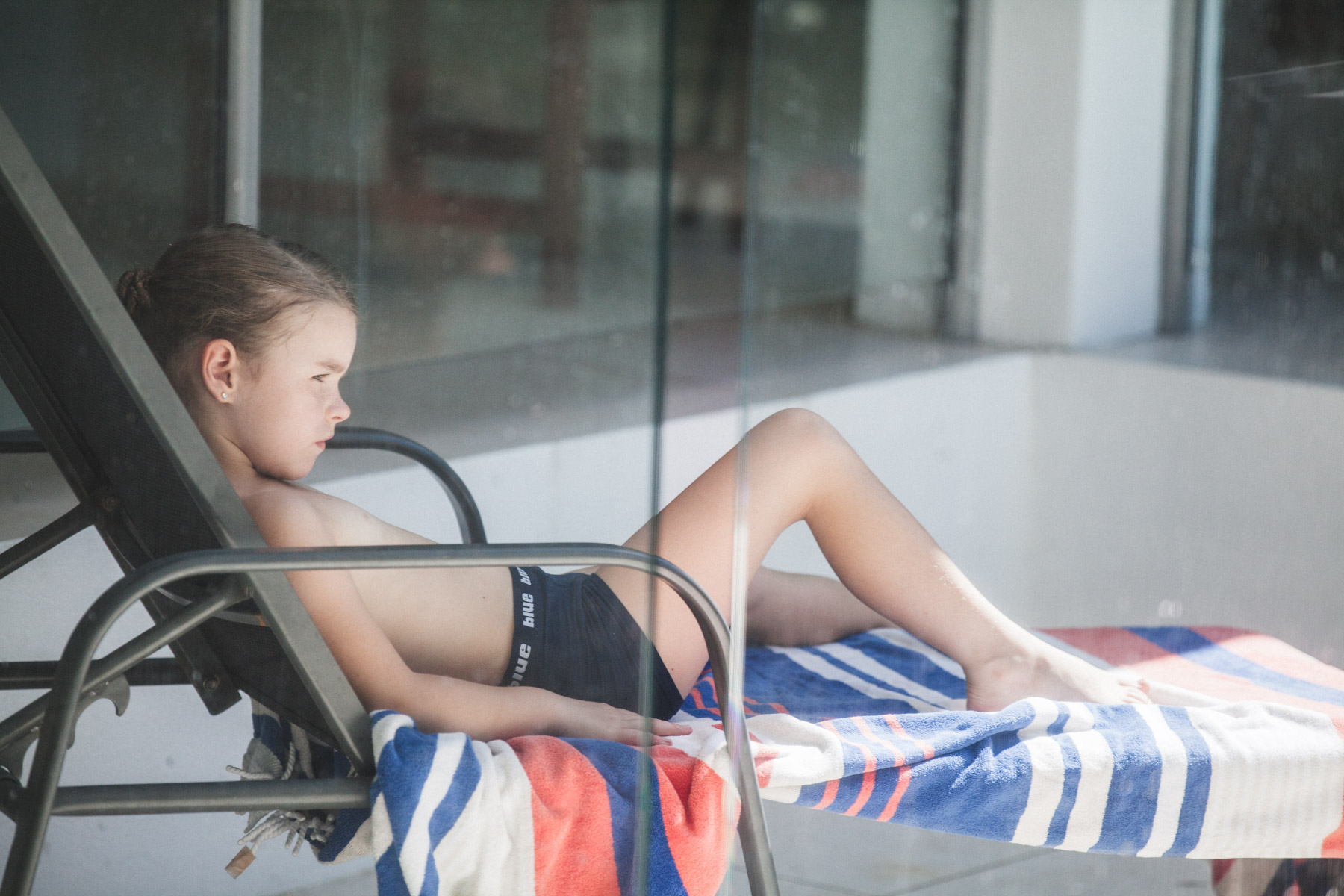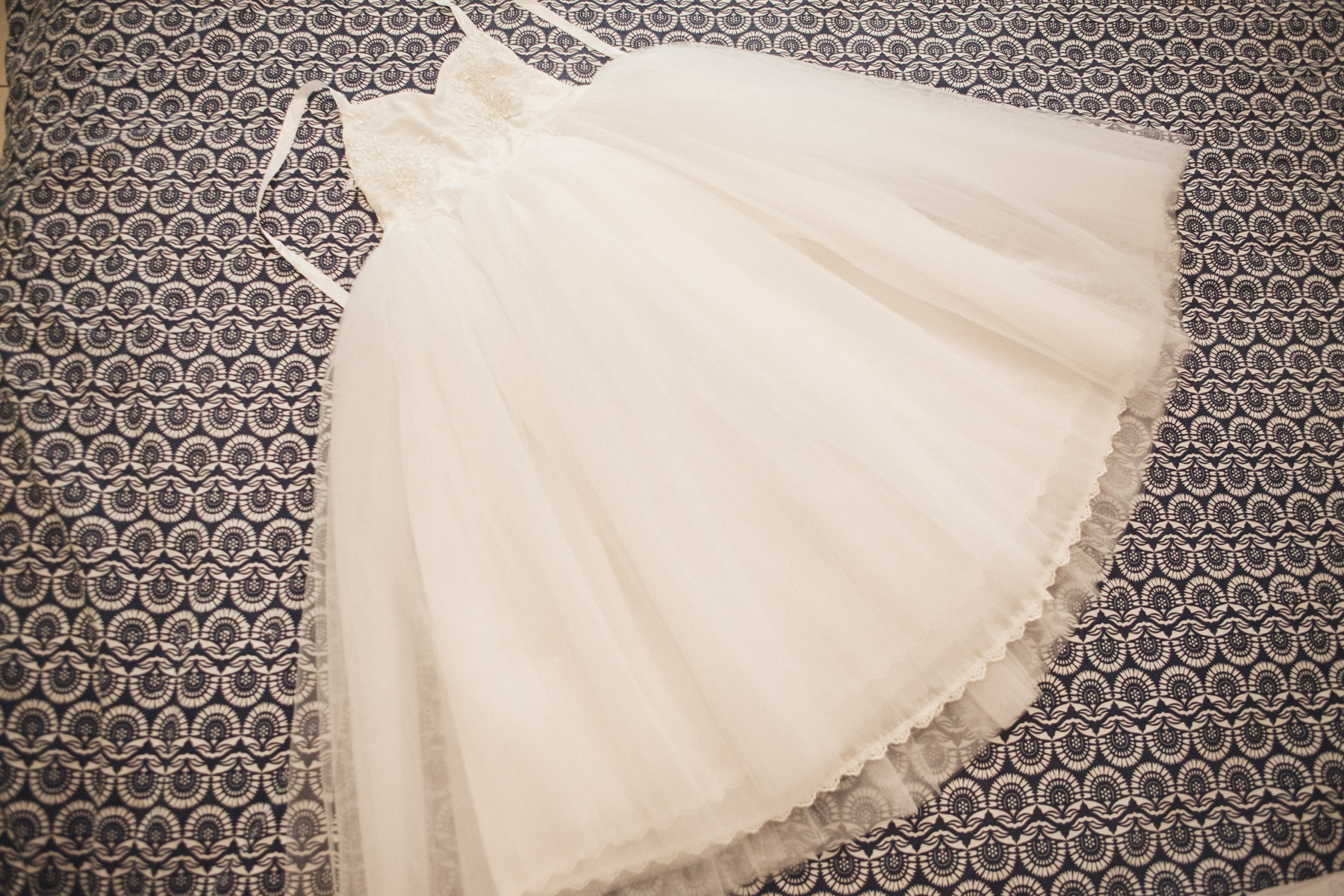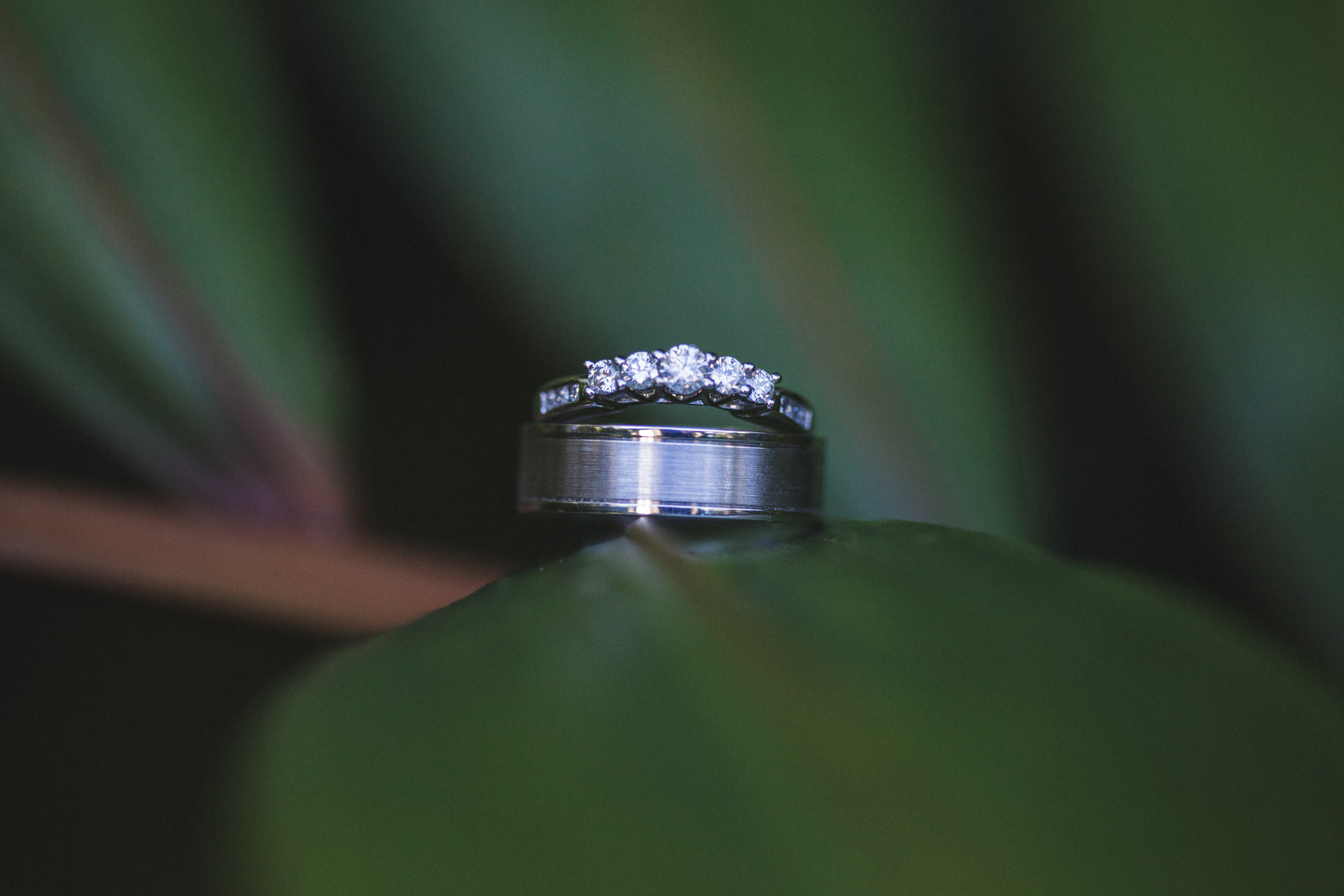 Over at Bevan's, the family were just enjoying the time together.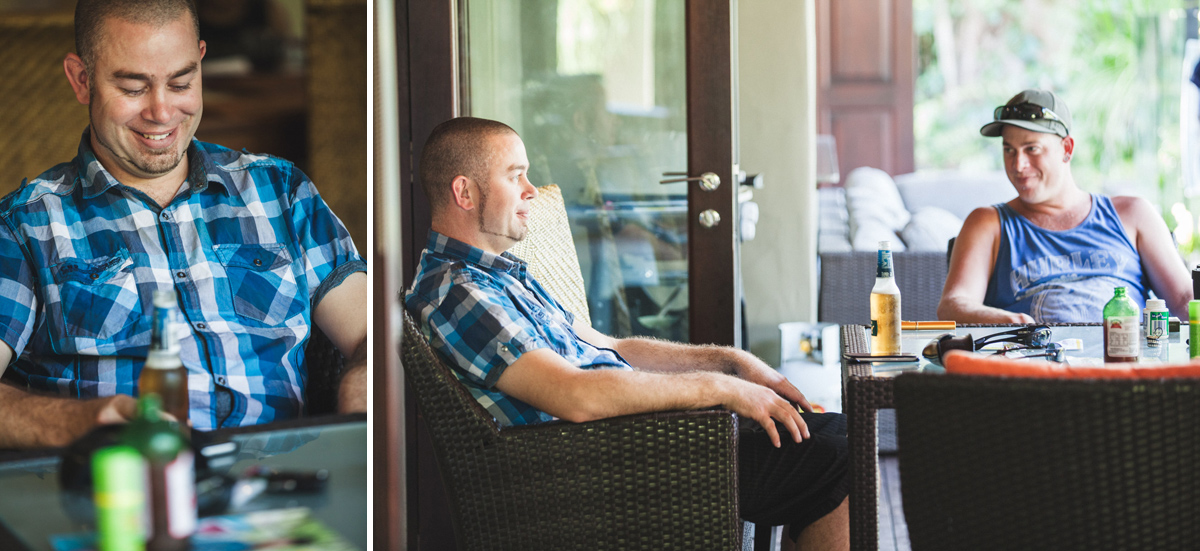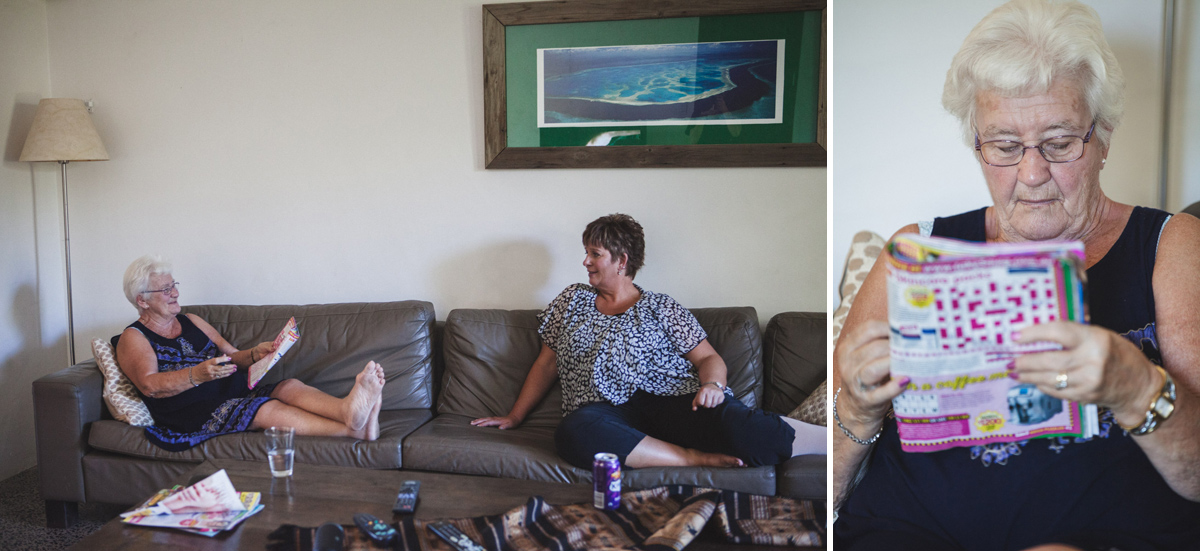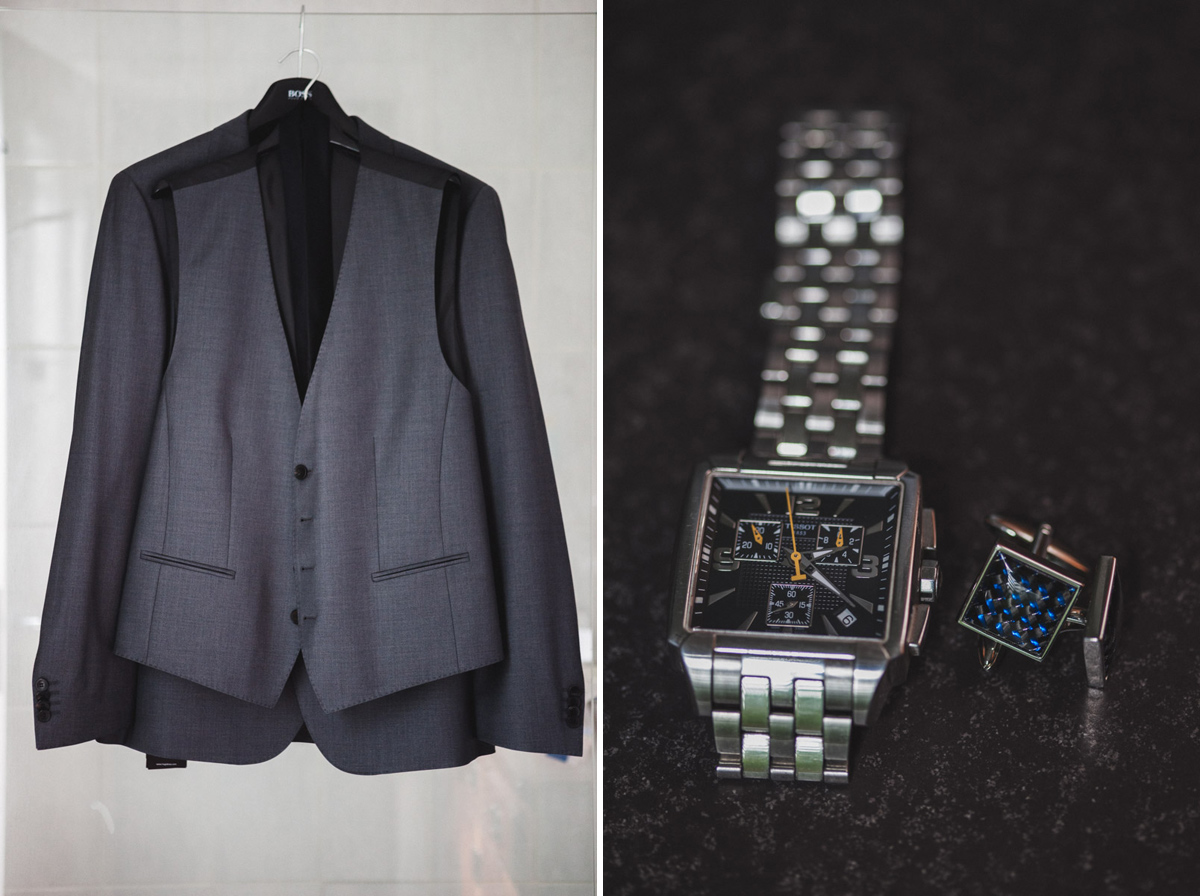 Alicia was very happy with hair & make-up.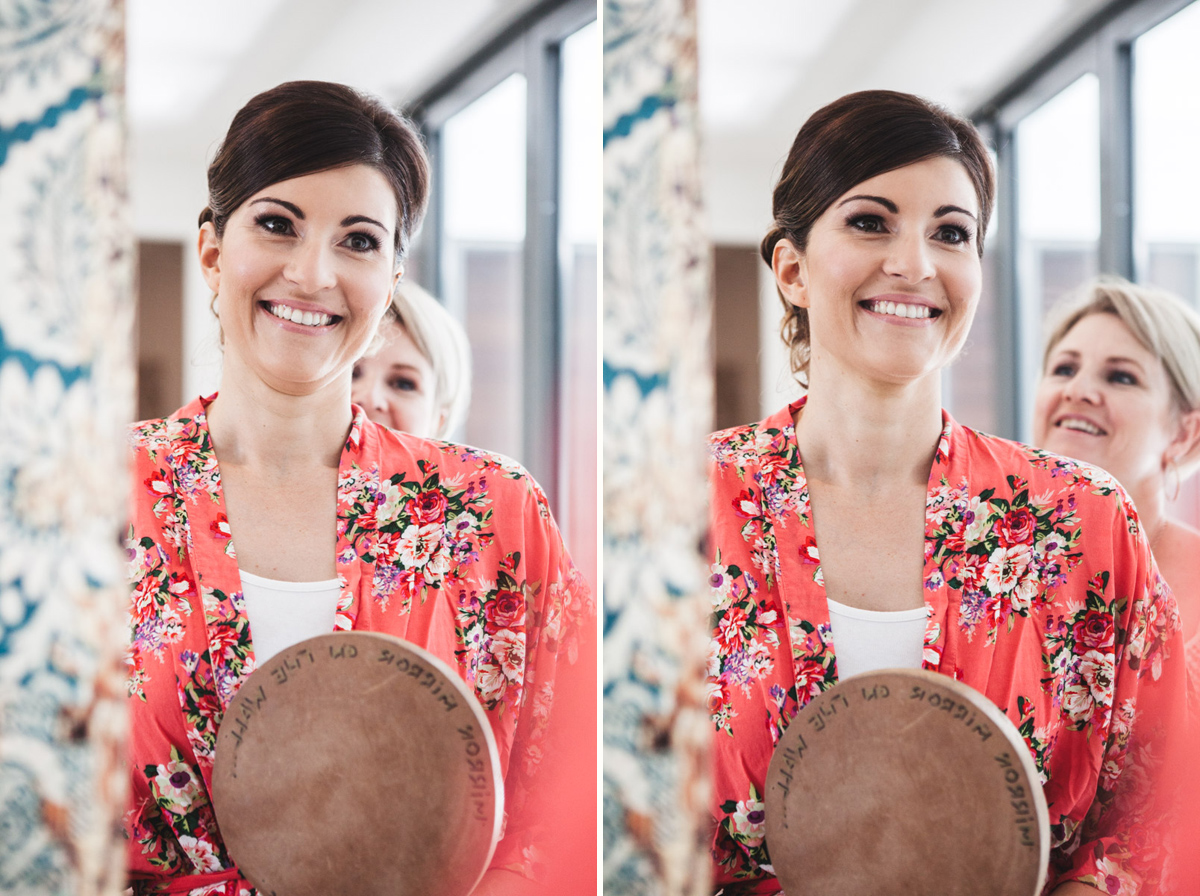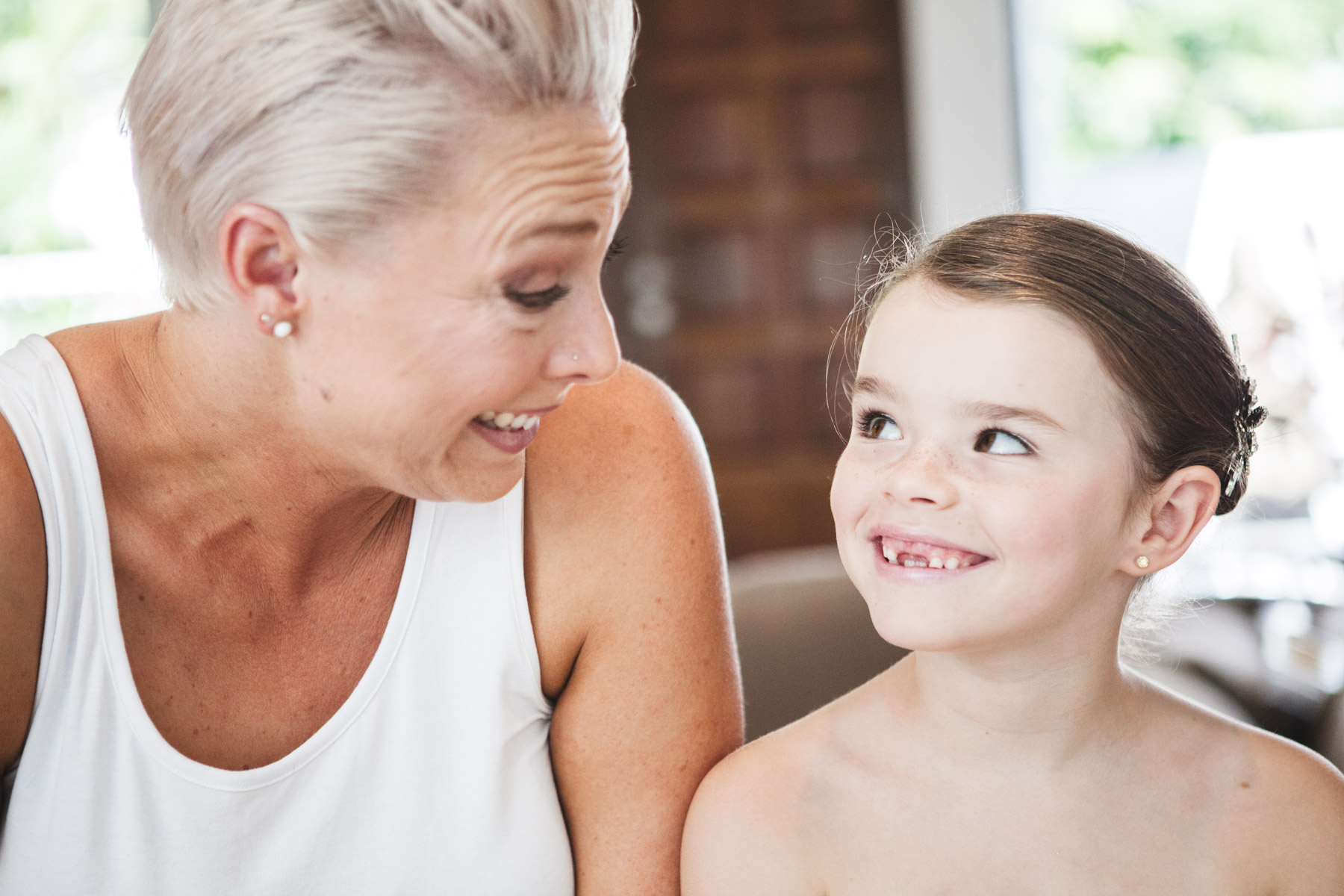 A few glasses of champagne and giggles with a bestie just before the ceremony.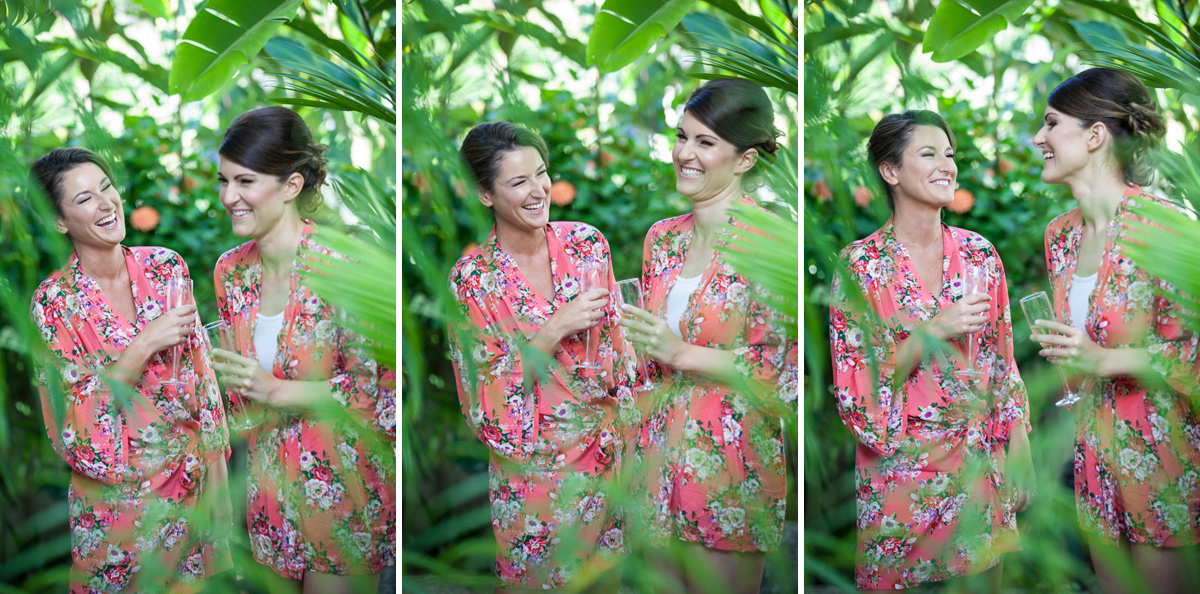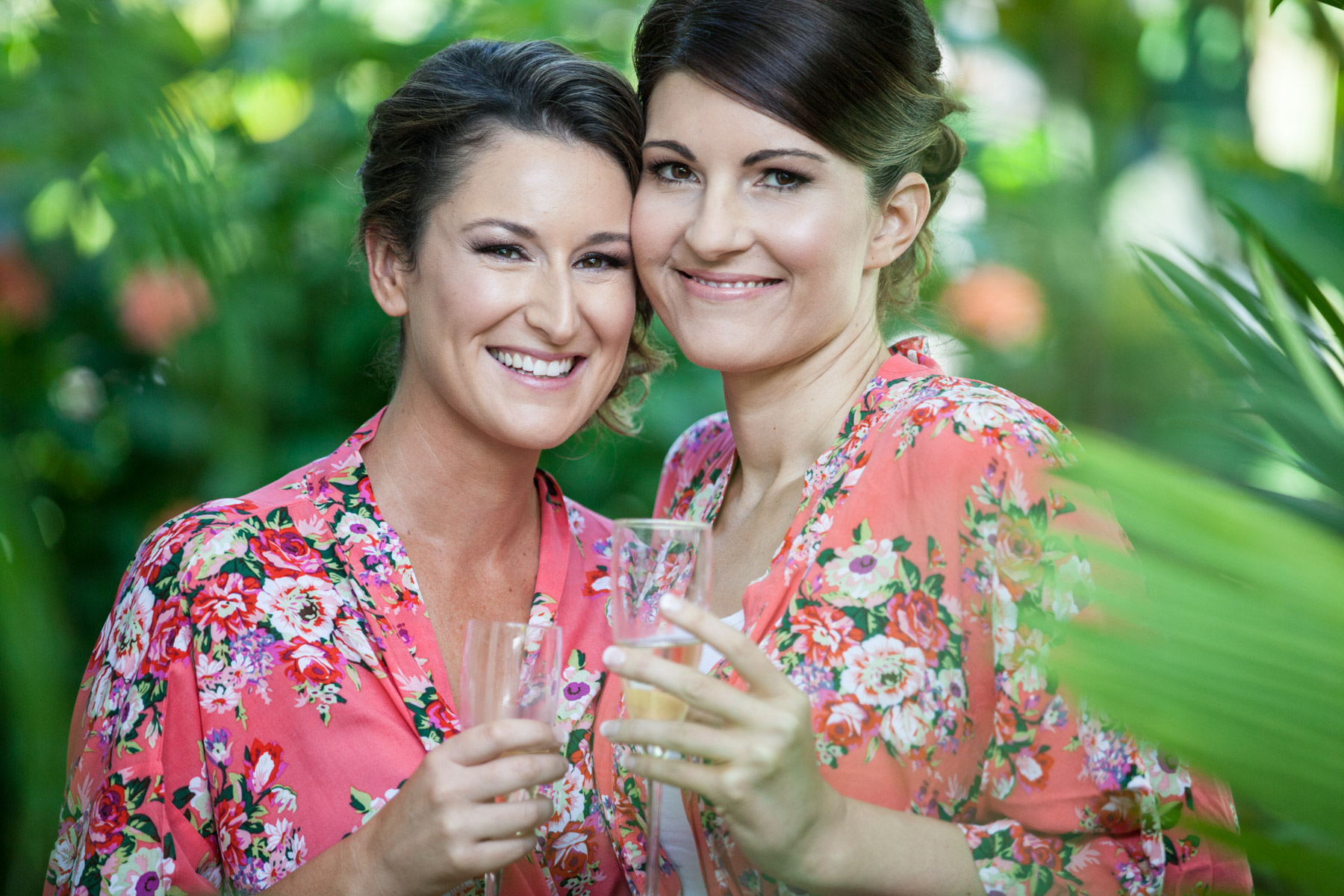 Then it was finally time to get the dress on!  And I'm not talking about the bride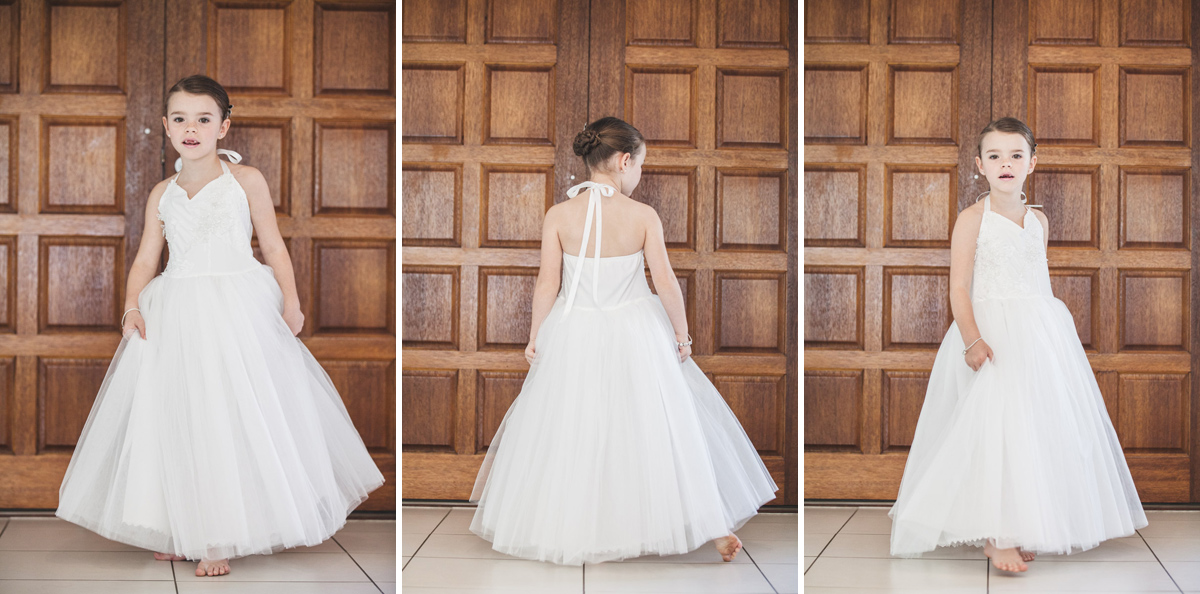 And time to top up the lip gloss.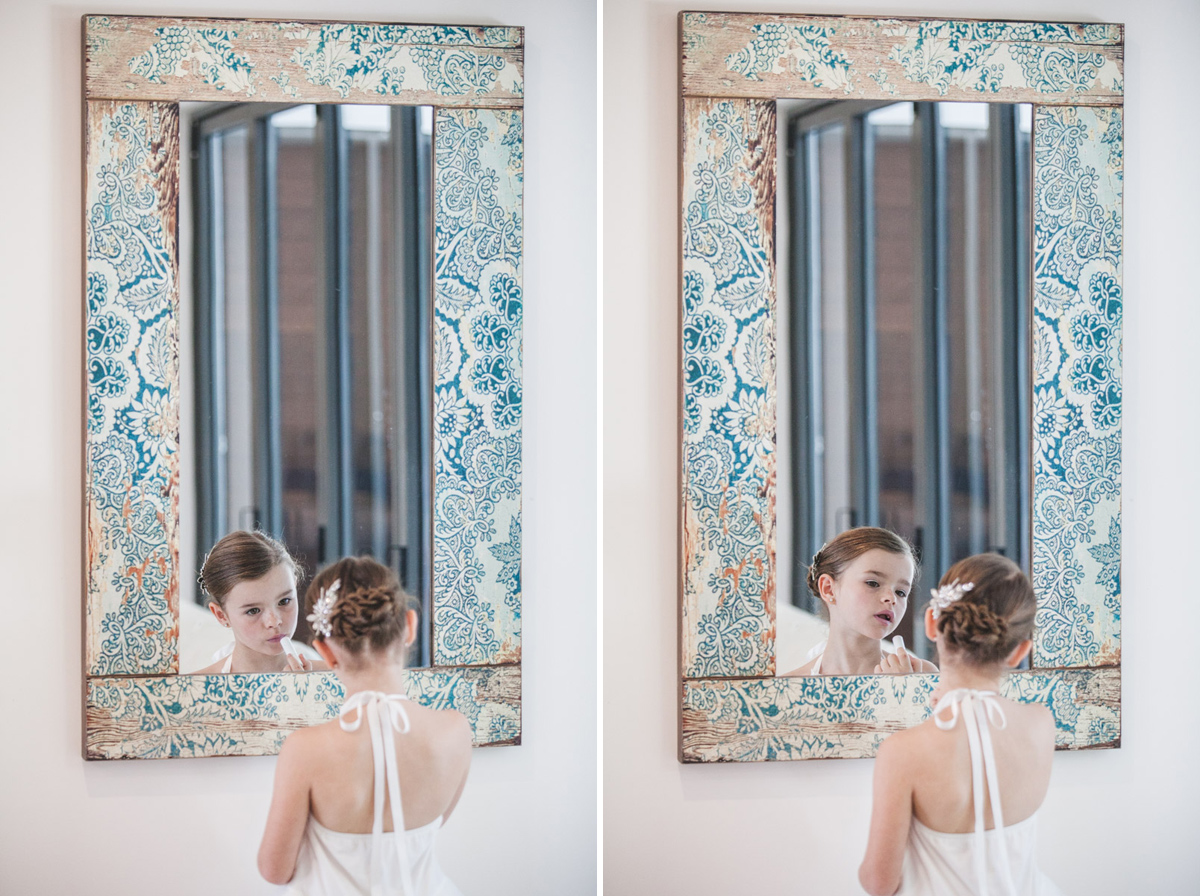 Meanwhile, the girls were finalising speeches.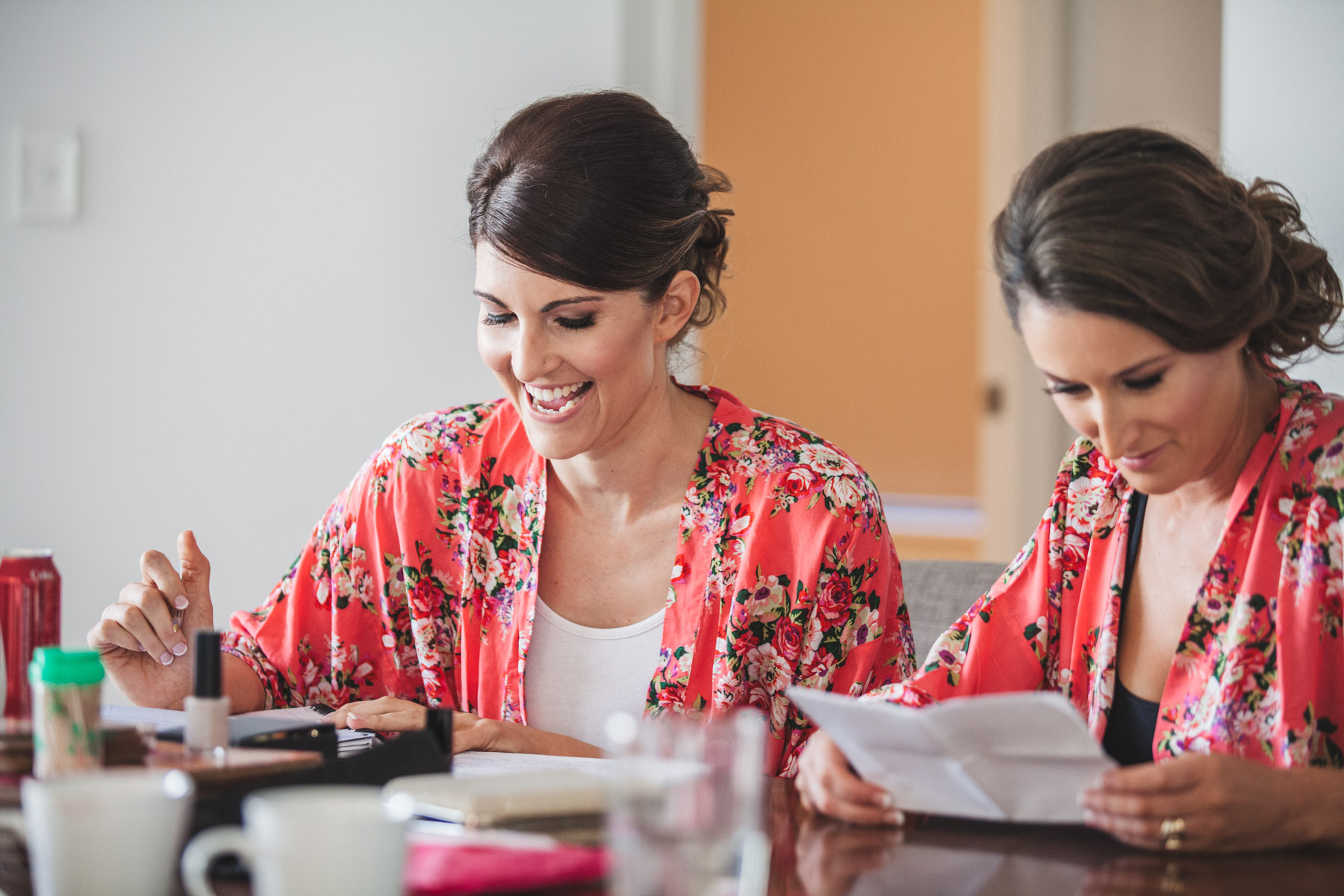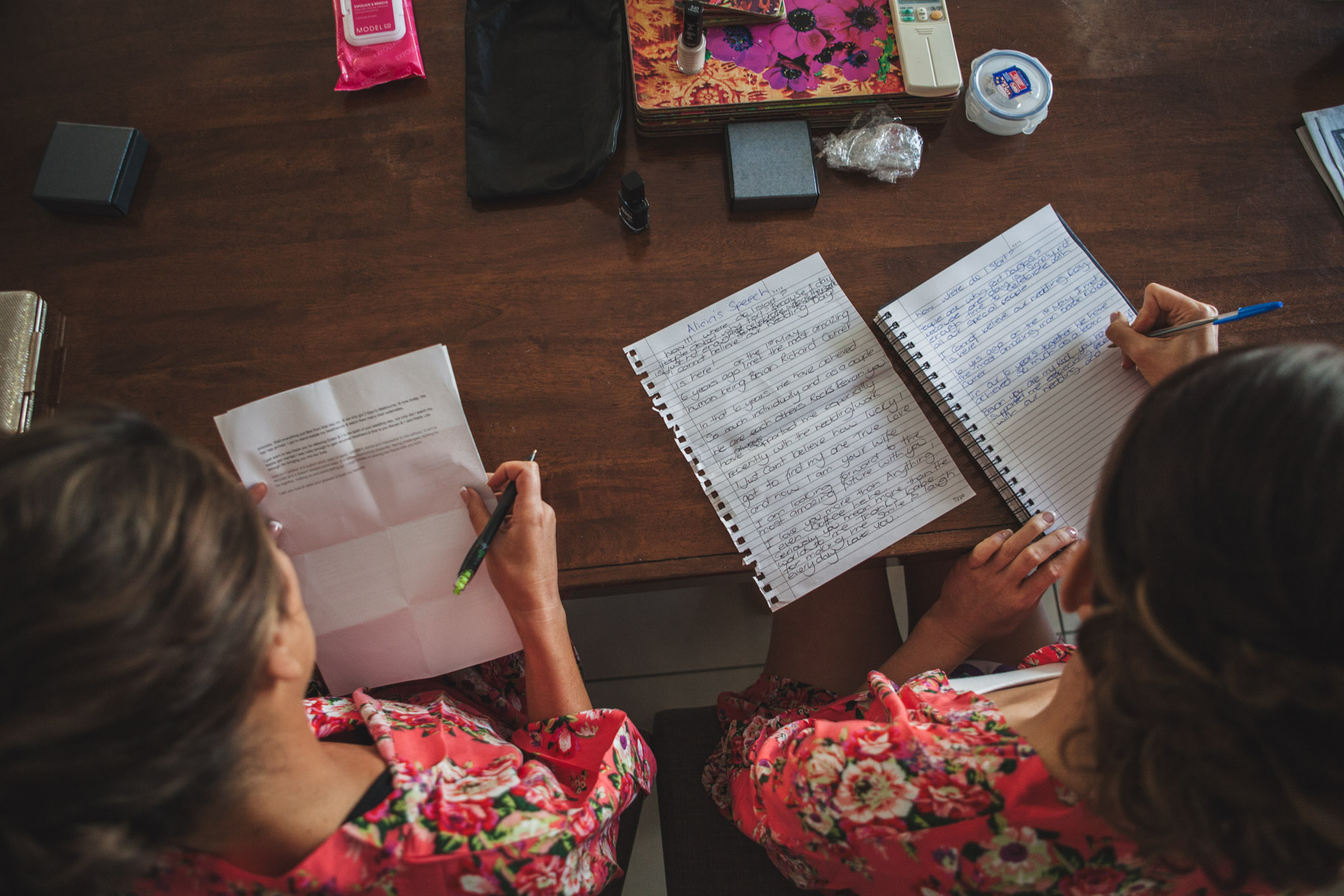 And then it was time for the real bride's dress to go on – and wow!!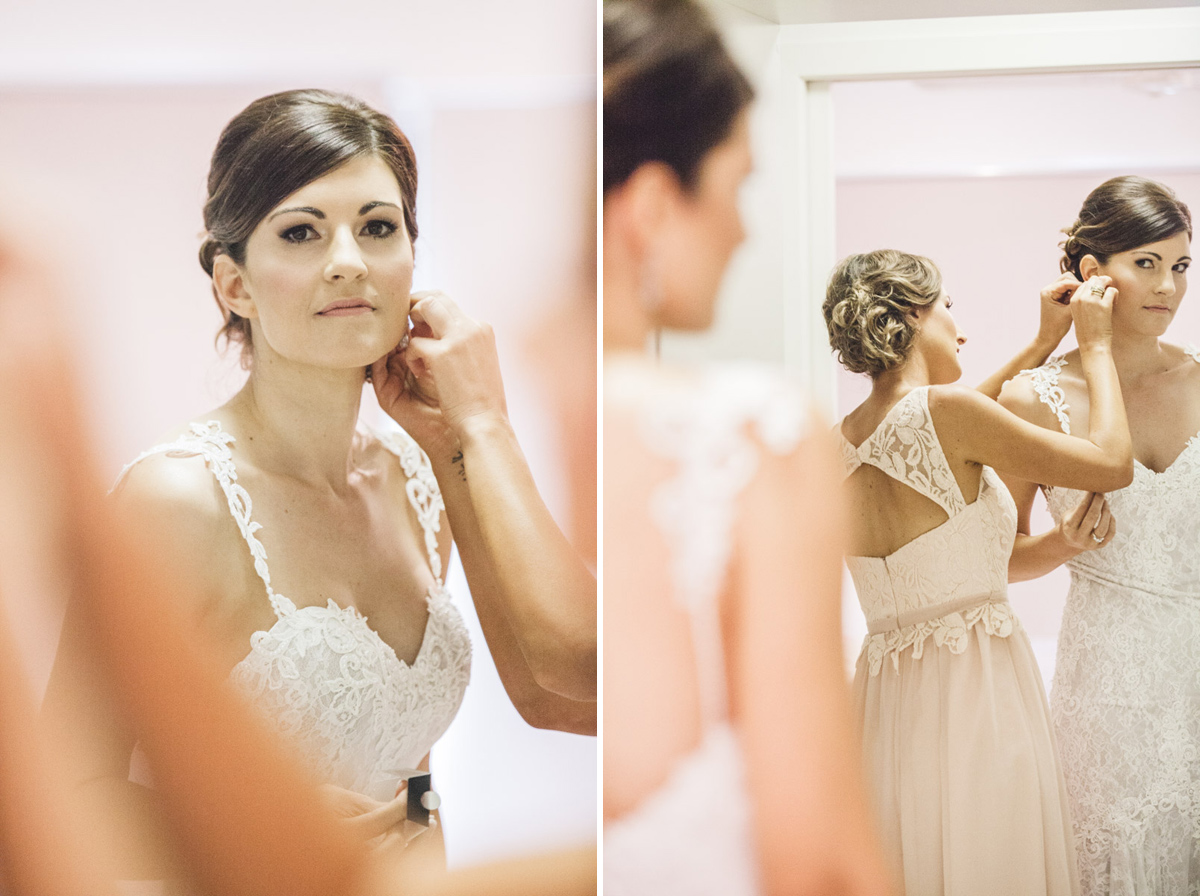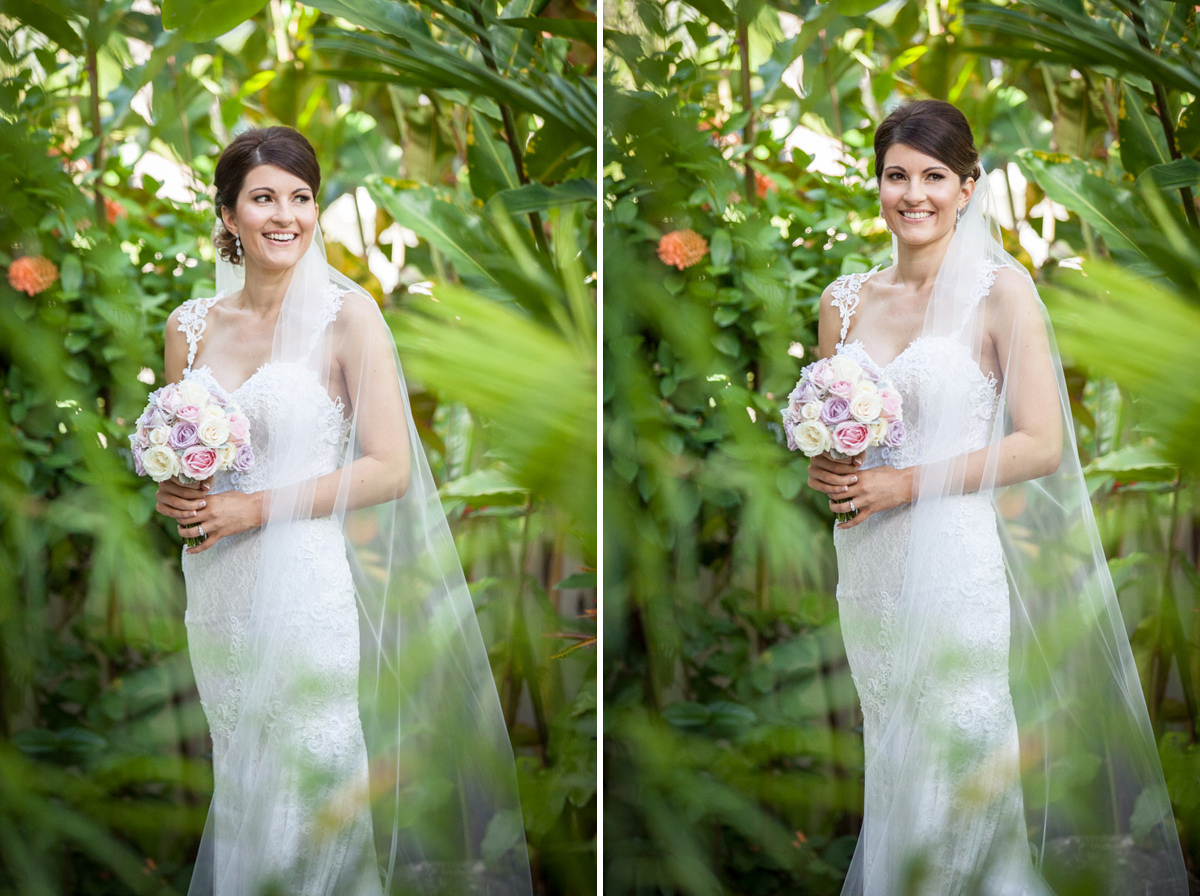 The Sugar Wharf is one of the most spectacular wedding venues in Port Douglas.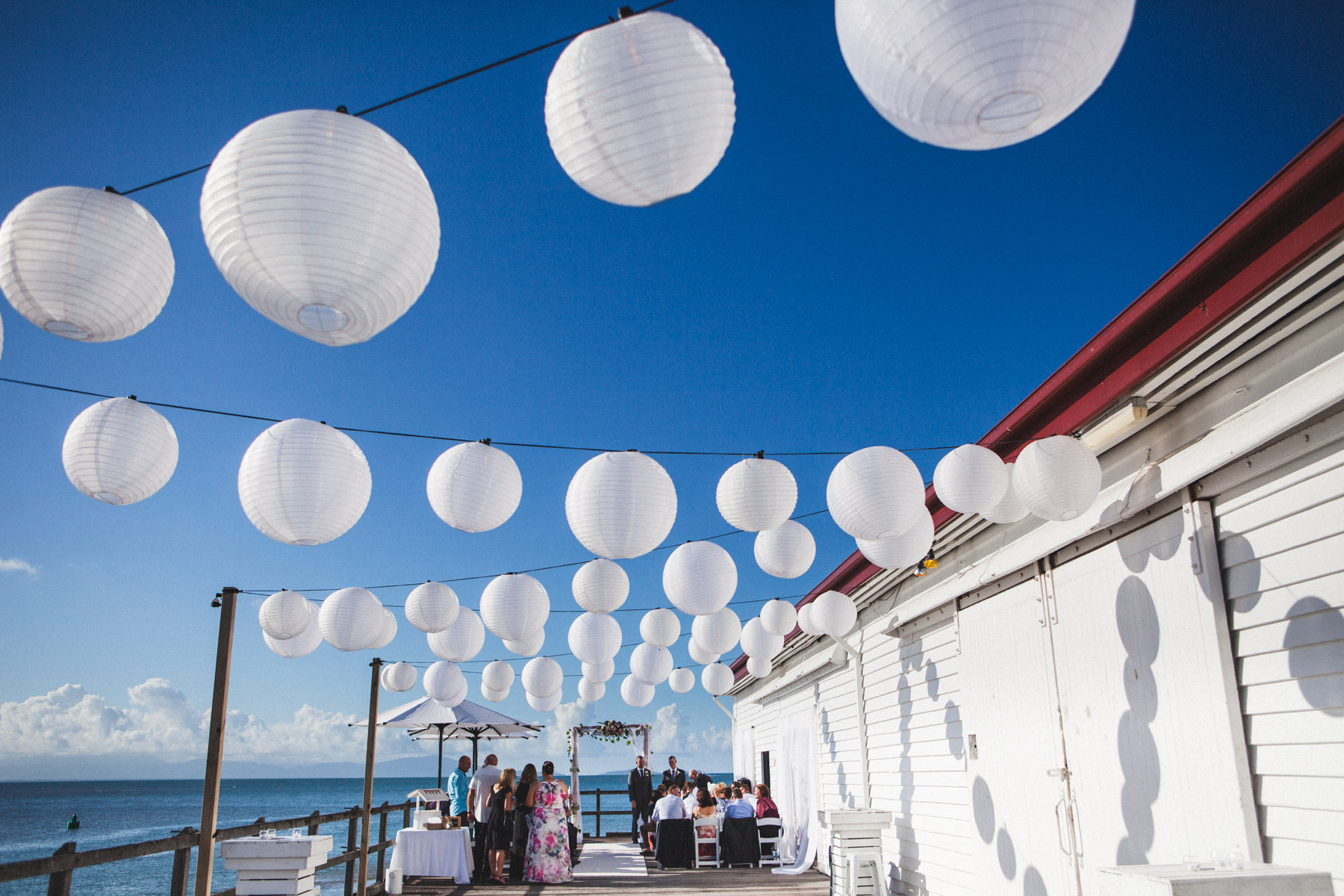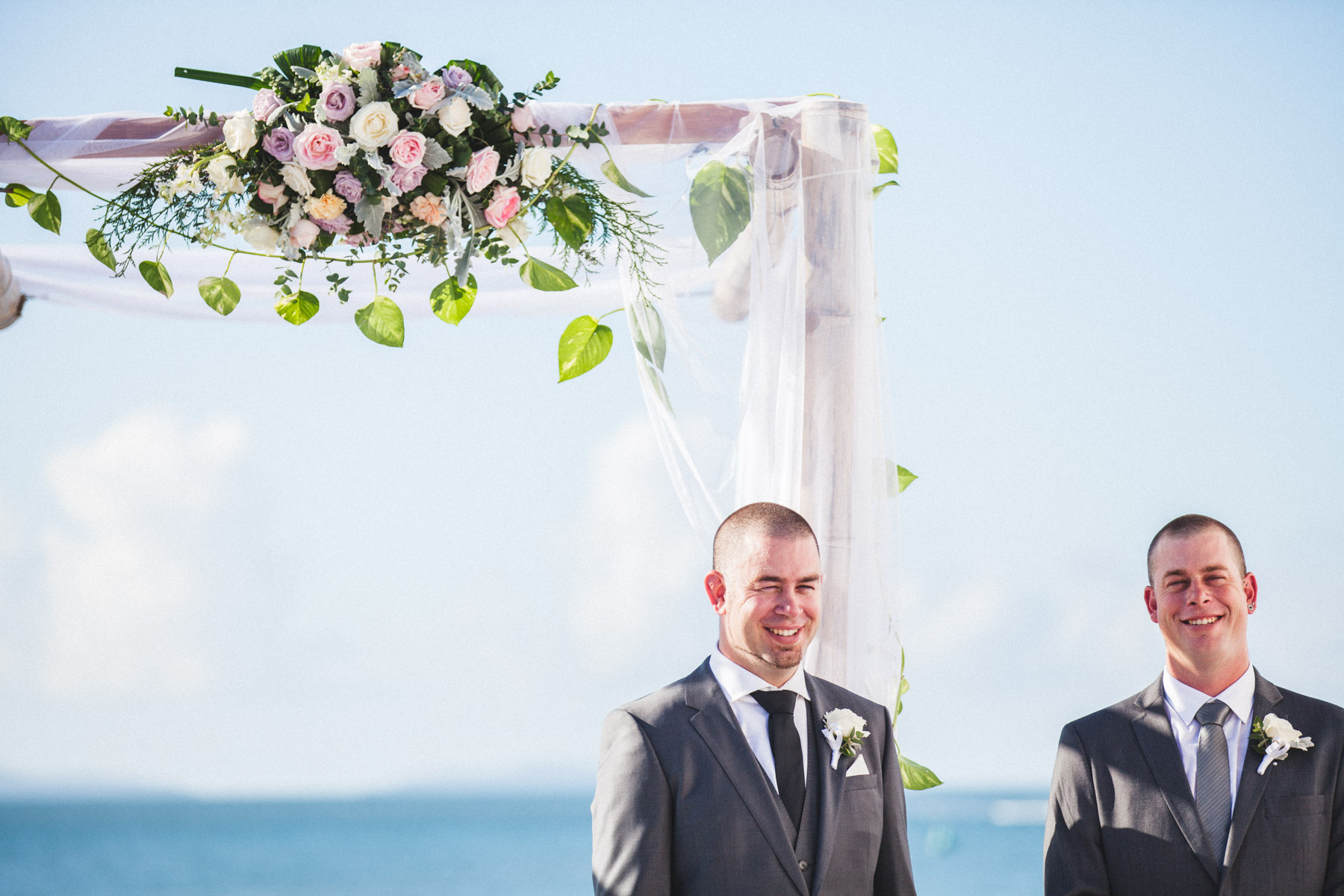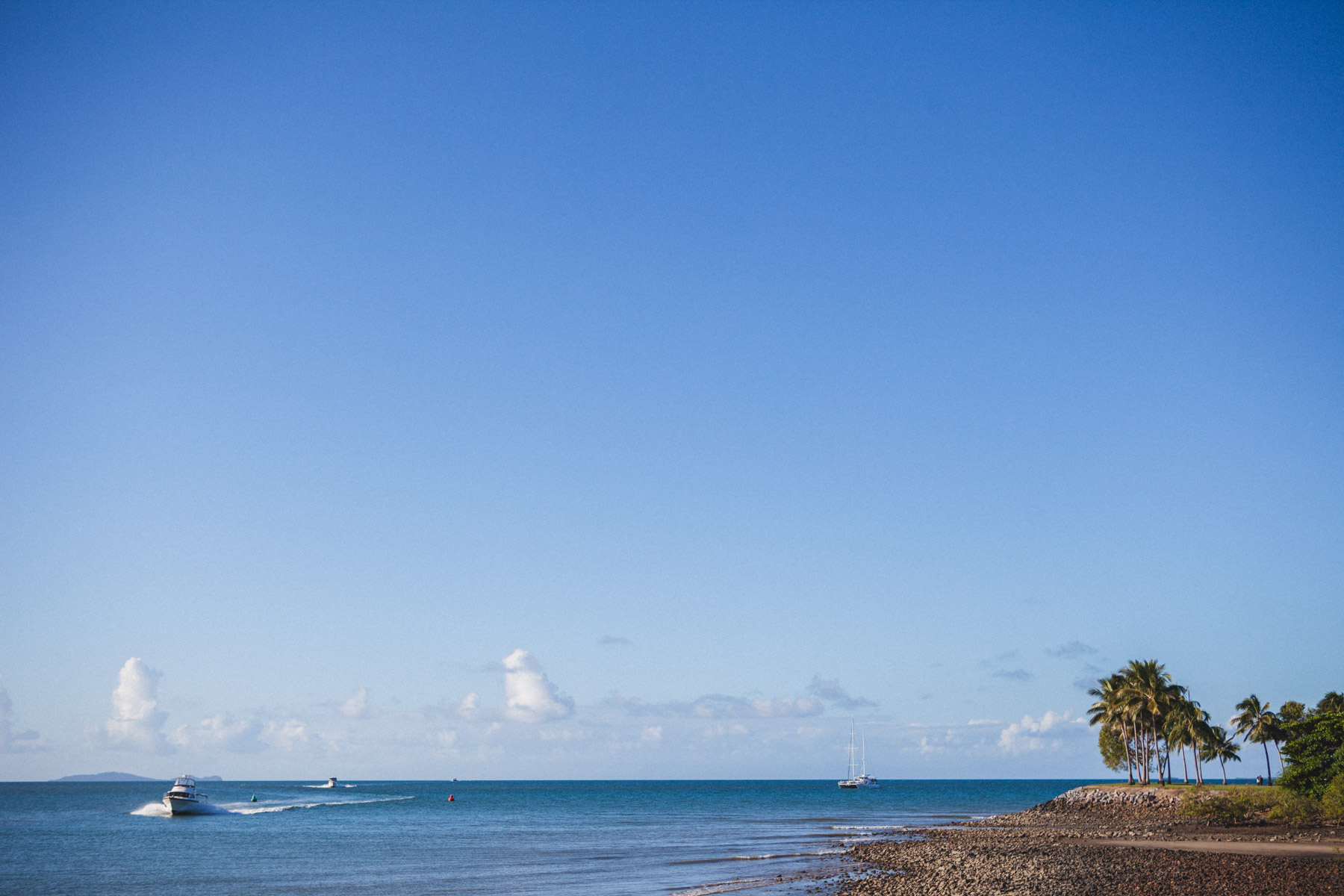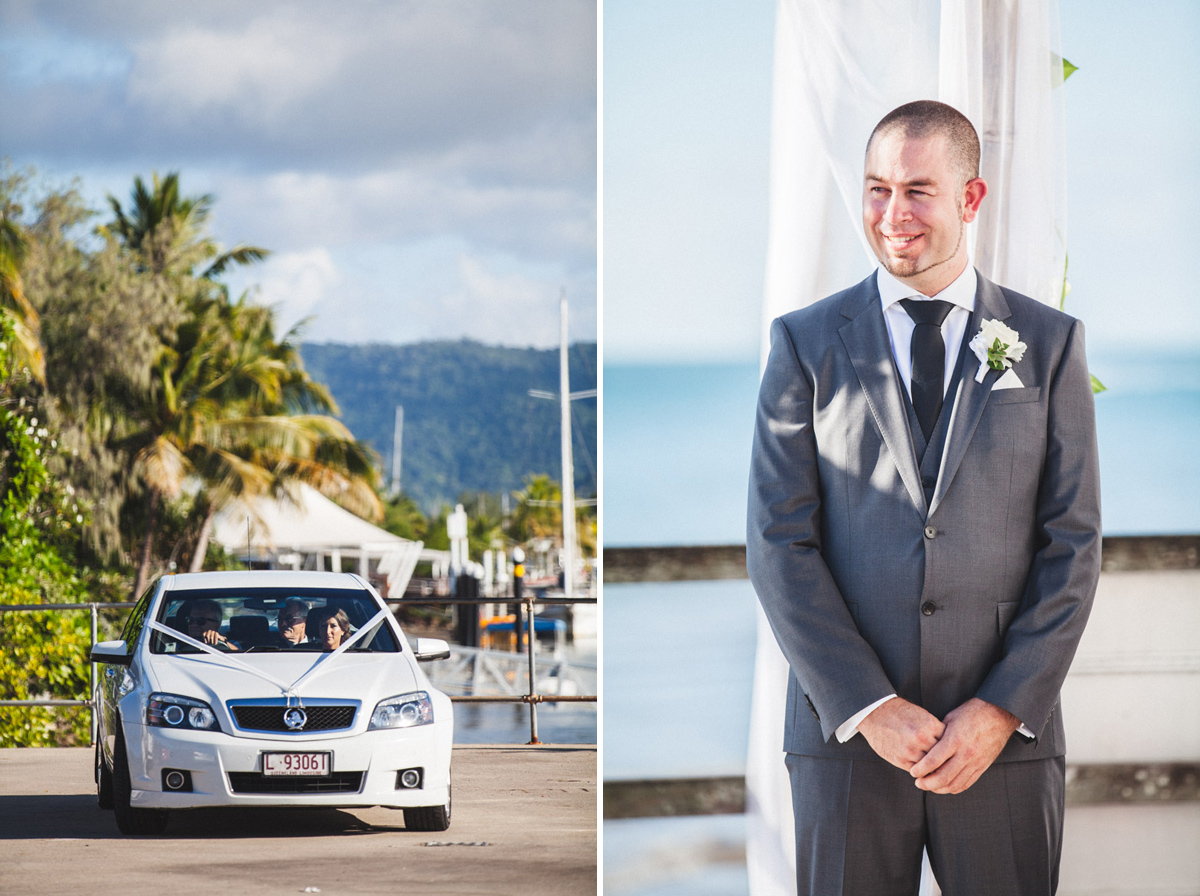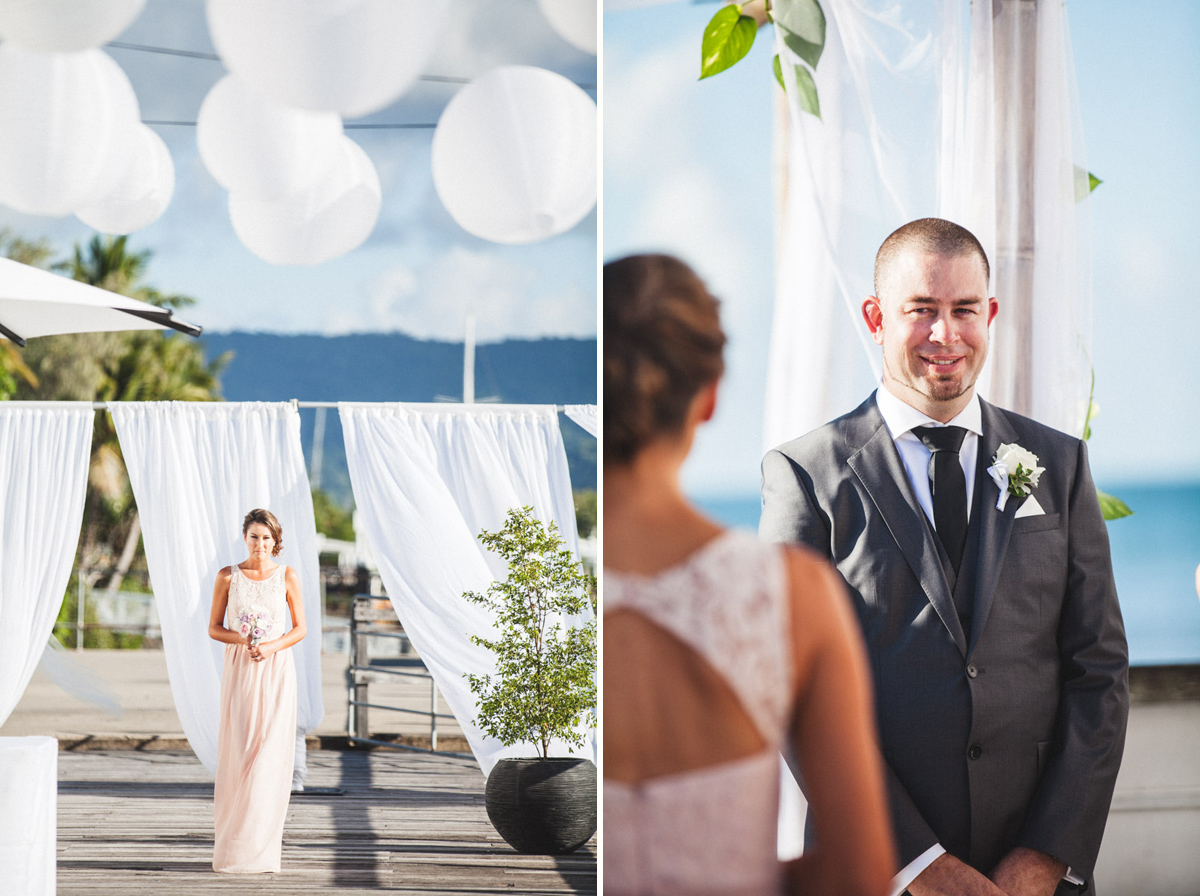 The ceremony by Sarah Woods was personal and beautiful.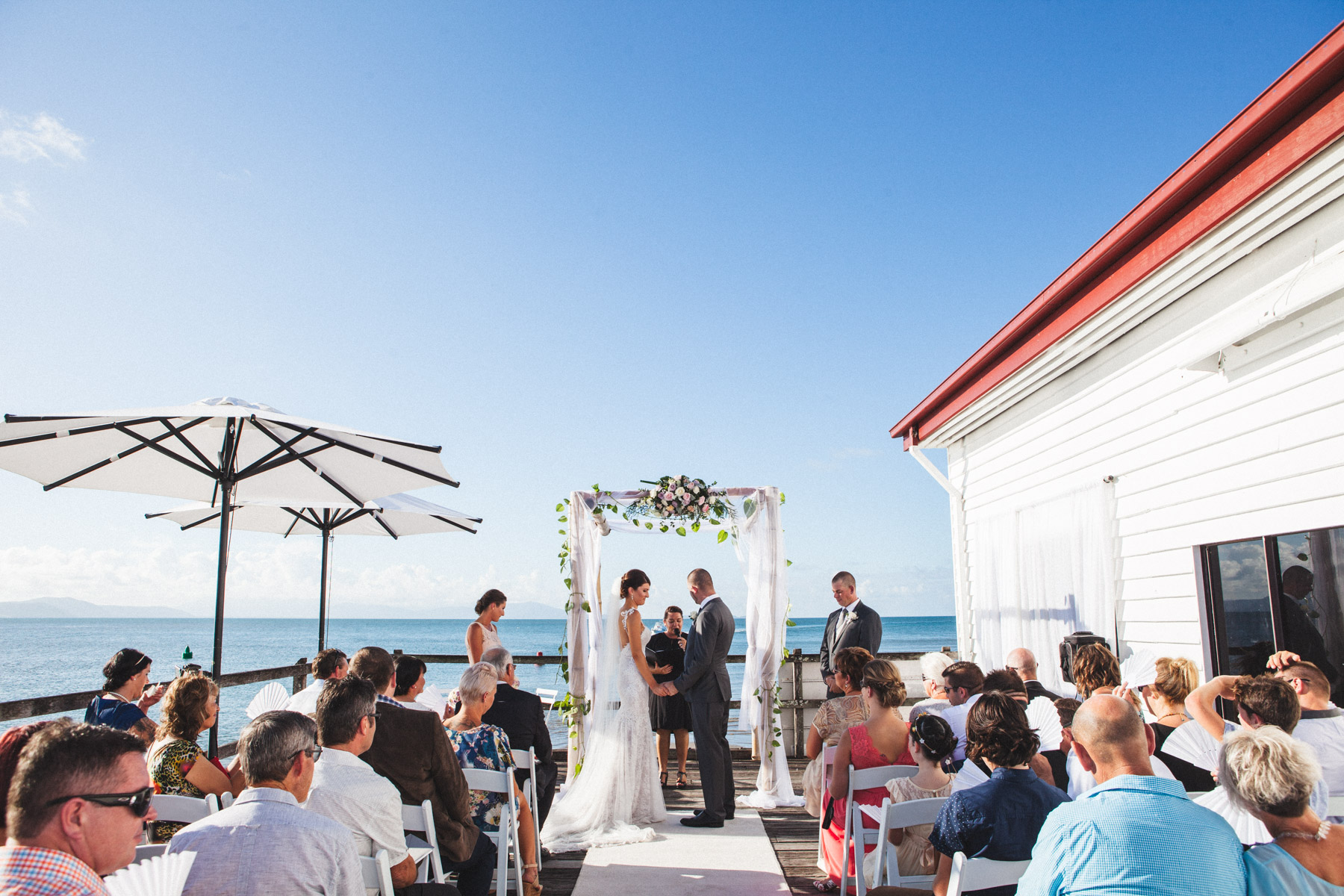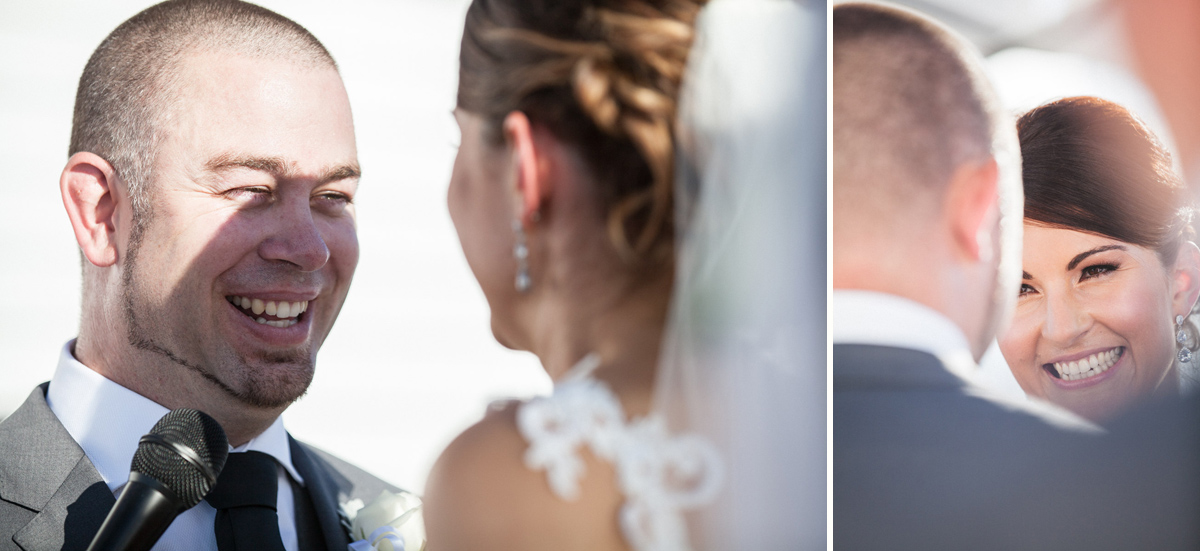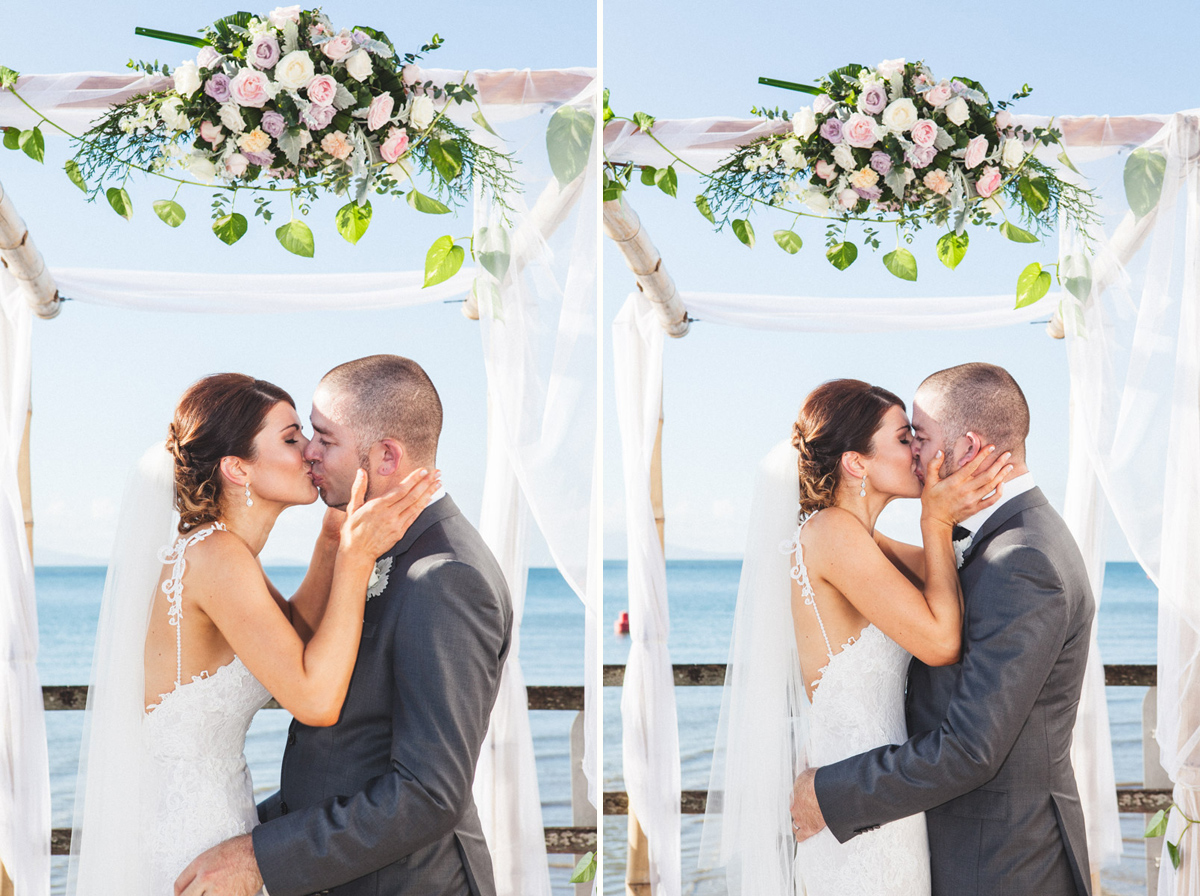 After the ceremony, we went to a rainforest creek to spend some time in a beautiful location for wedding photos.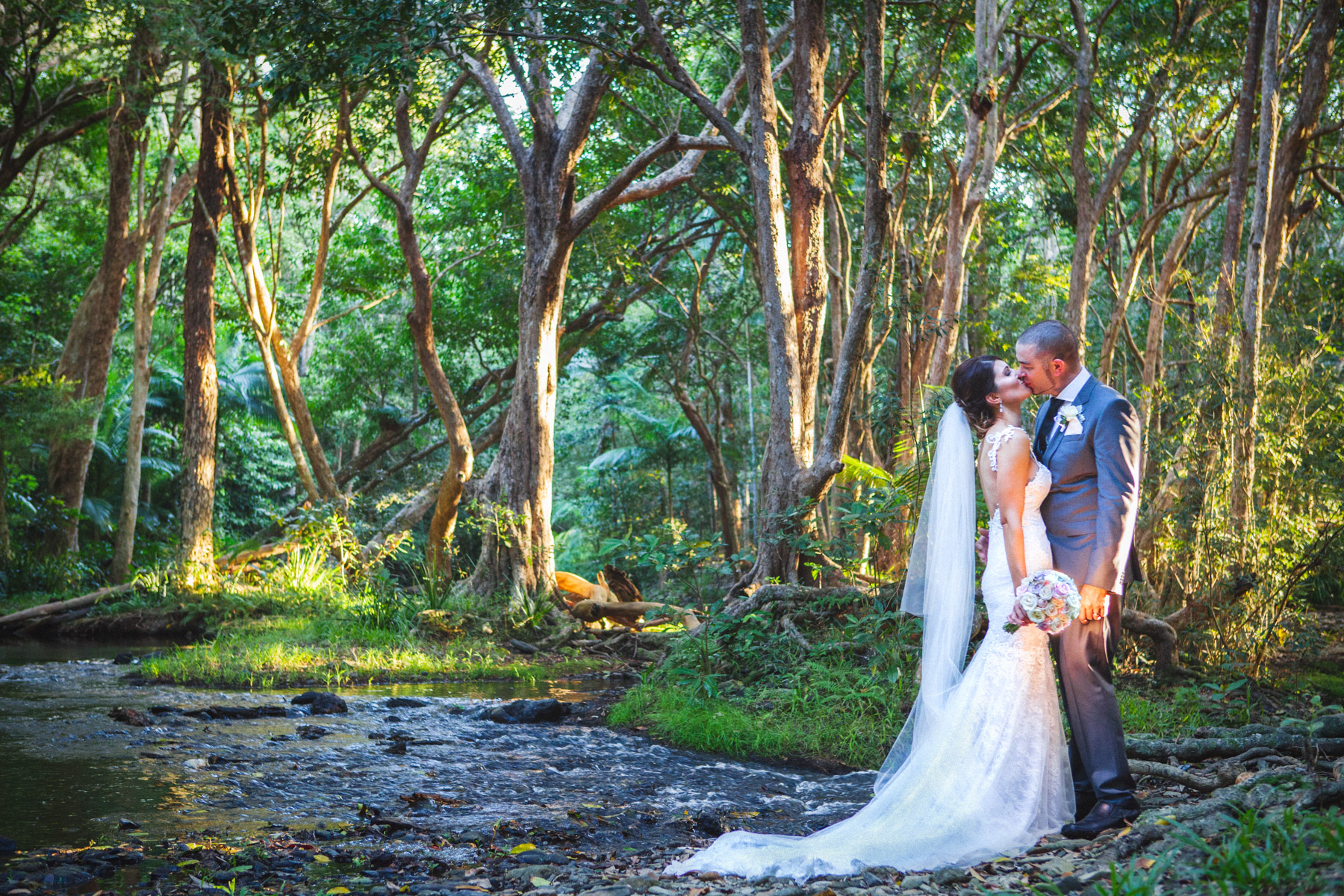 and saw quite a few little rocket frogs.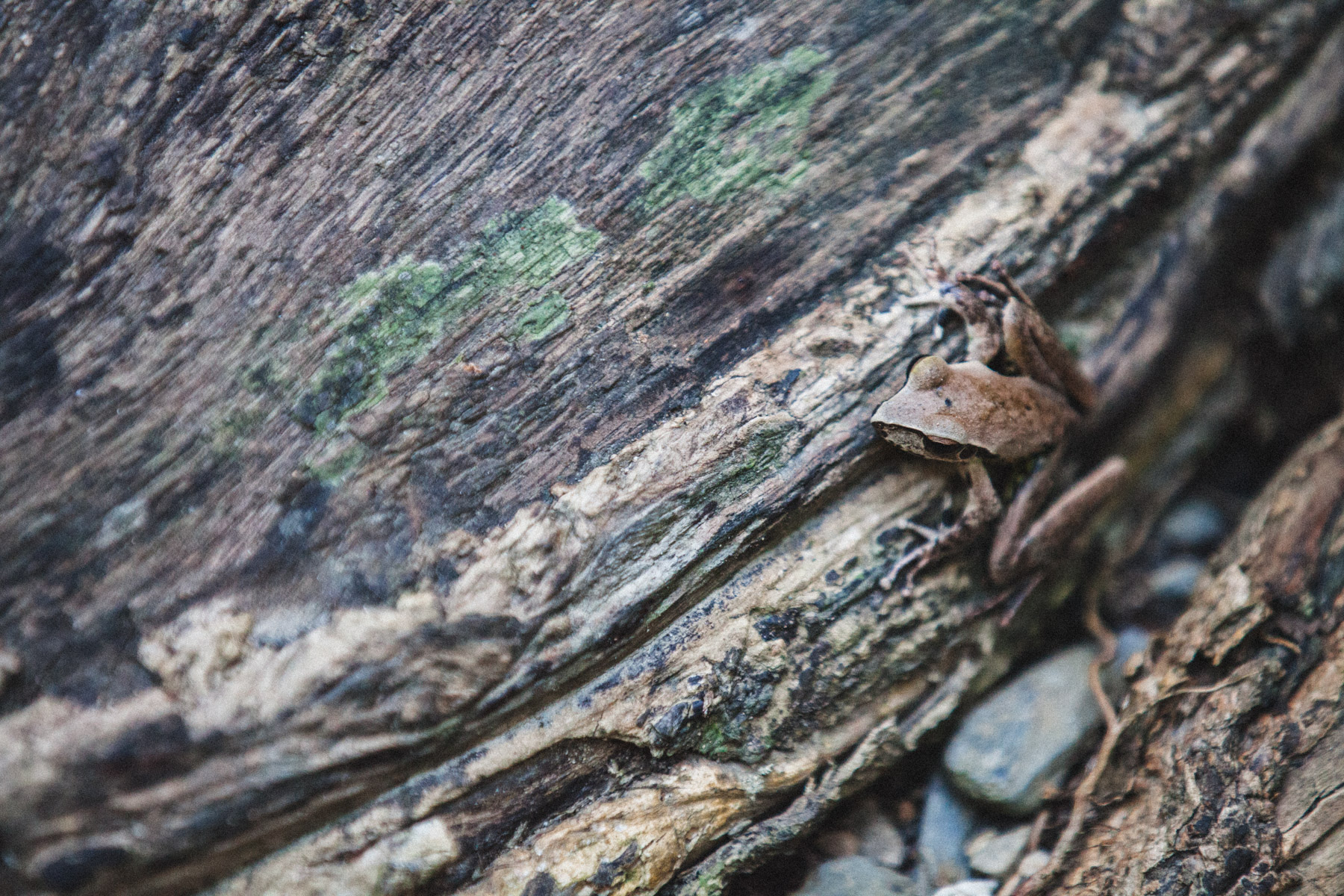 I think I mentioned earlier that Alicia didn't stop smiling all day … She was pretty much radiating happiness.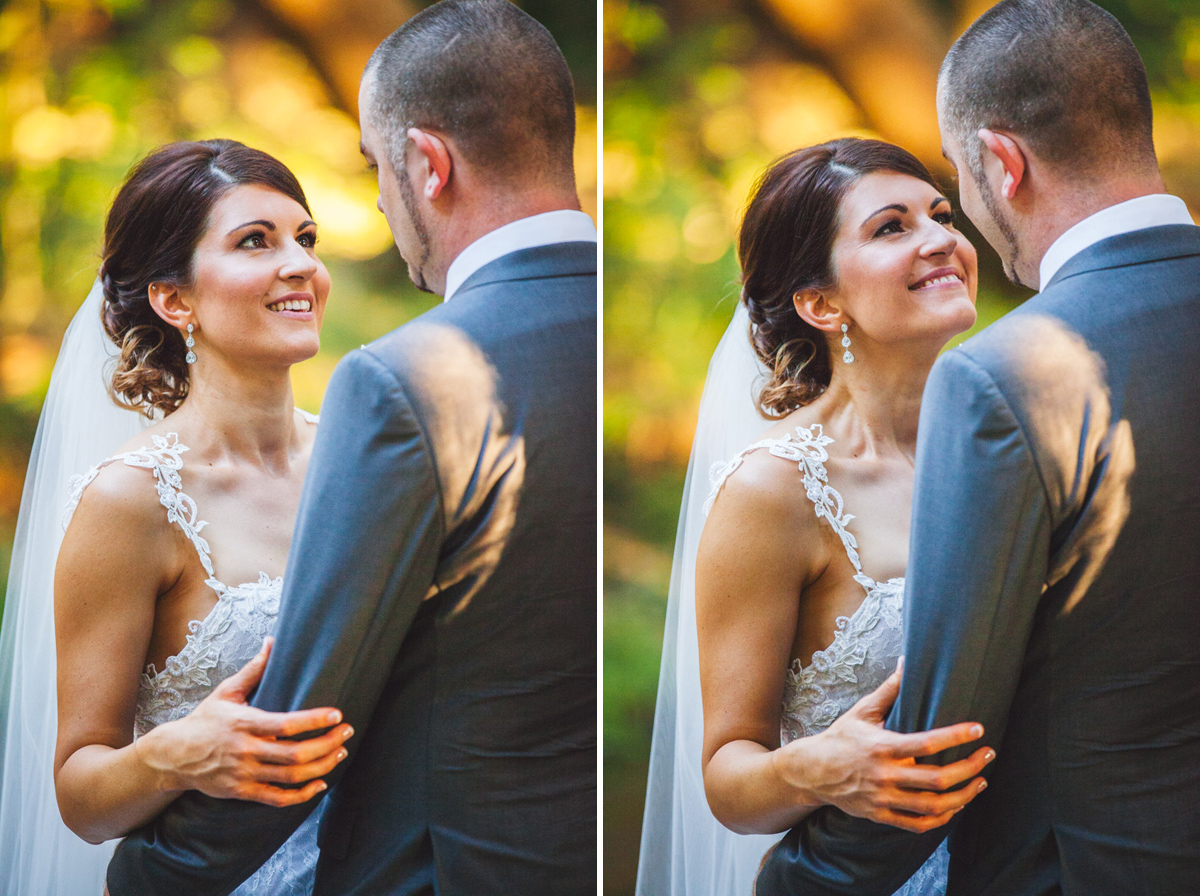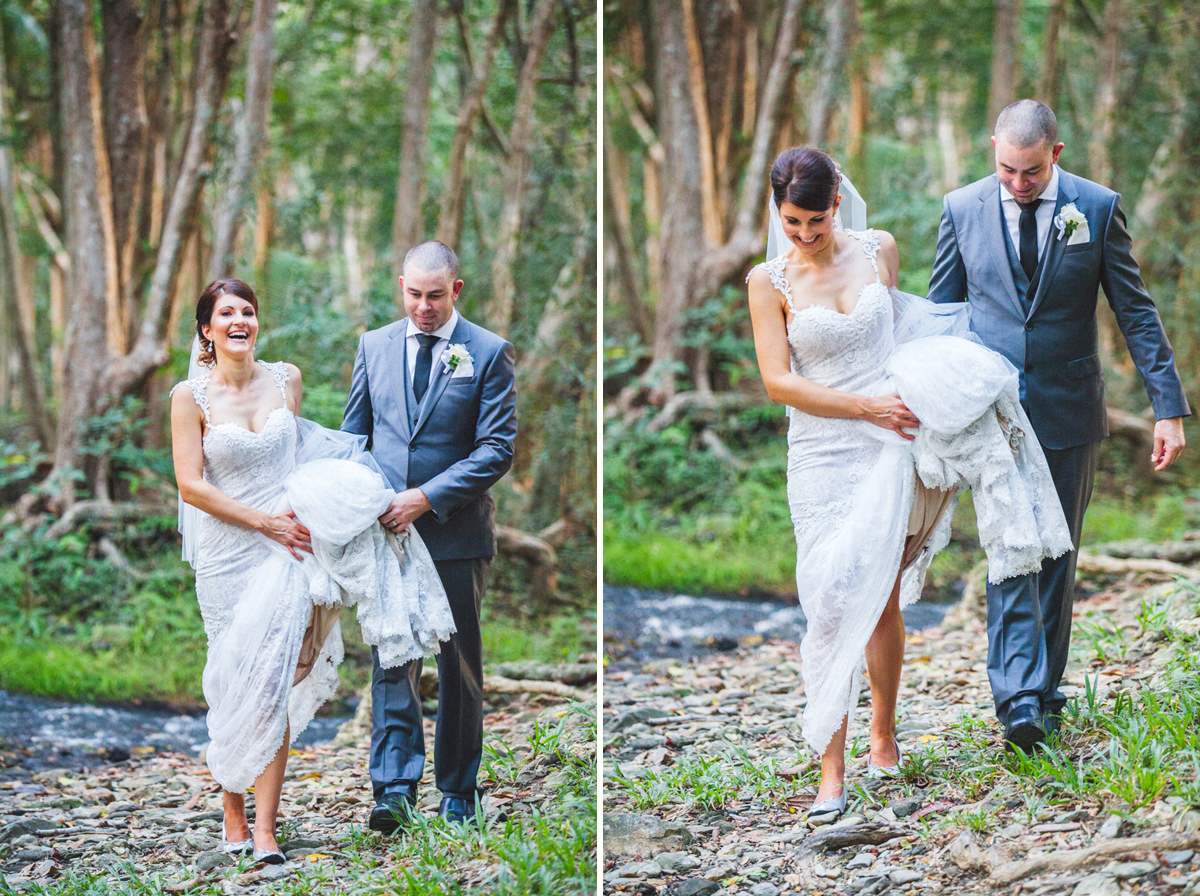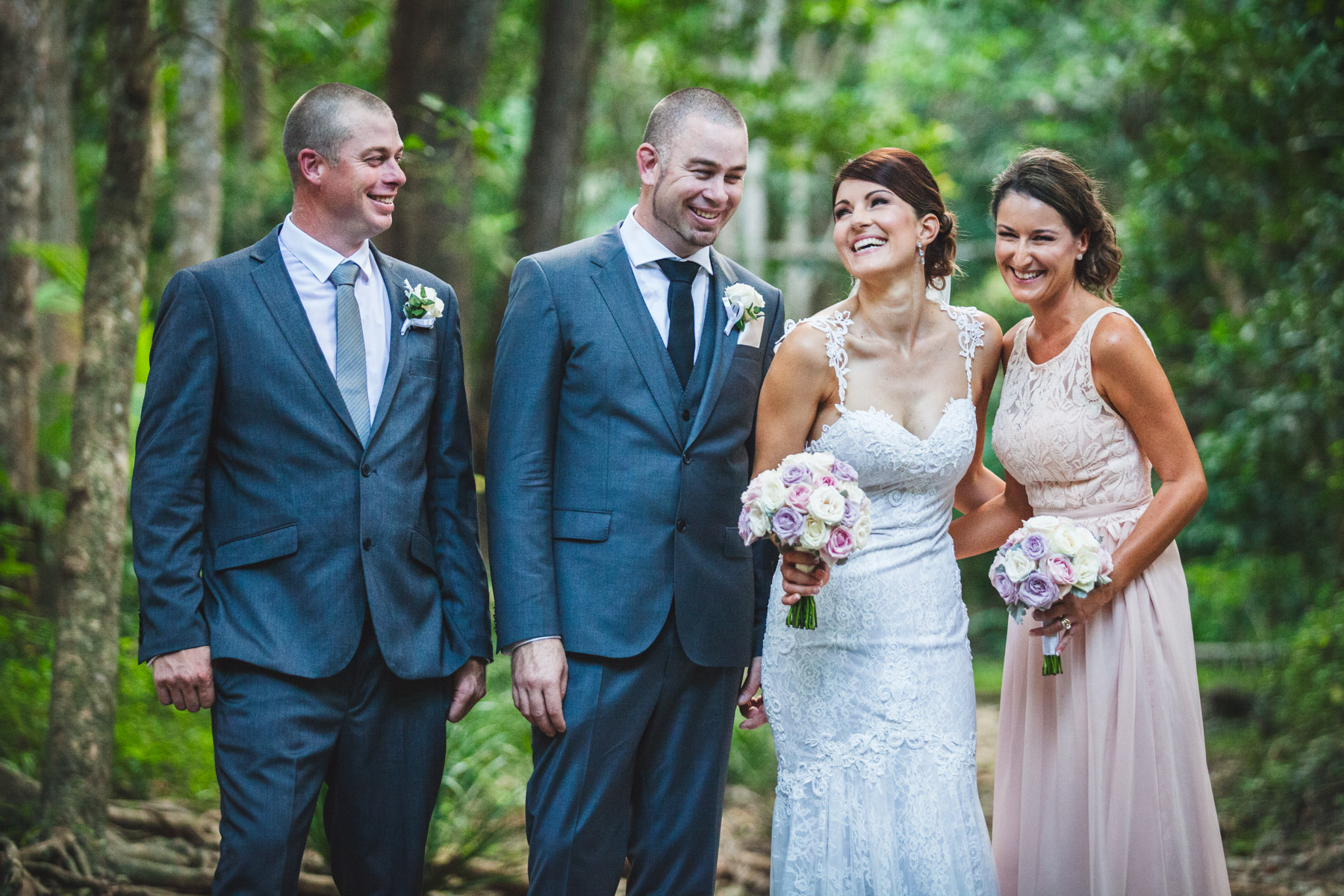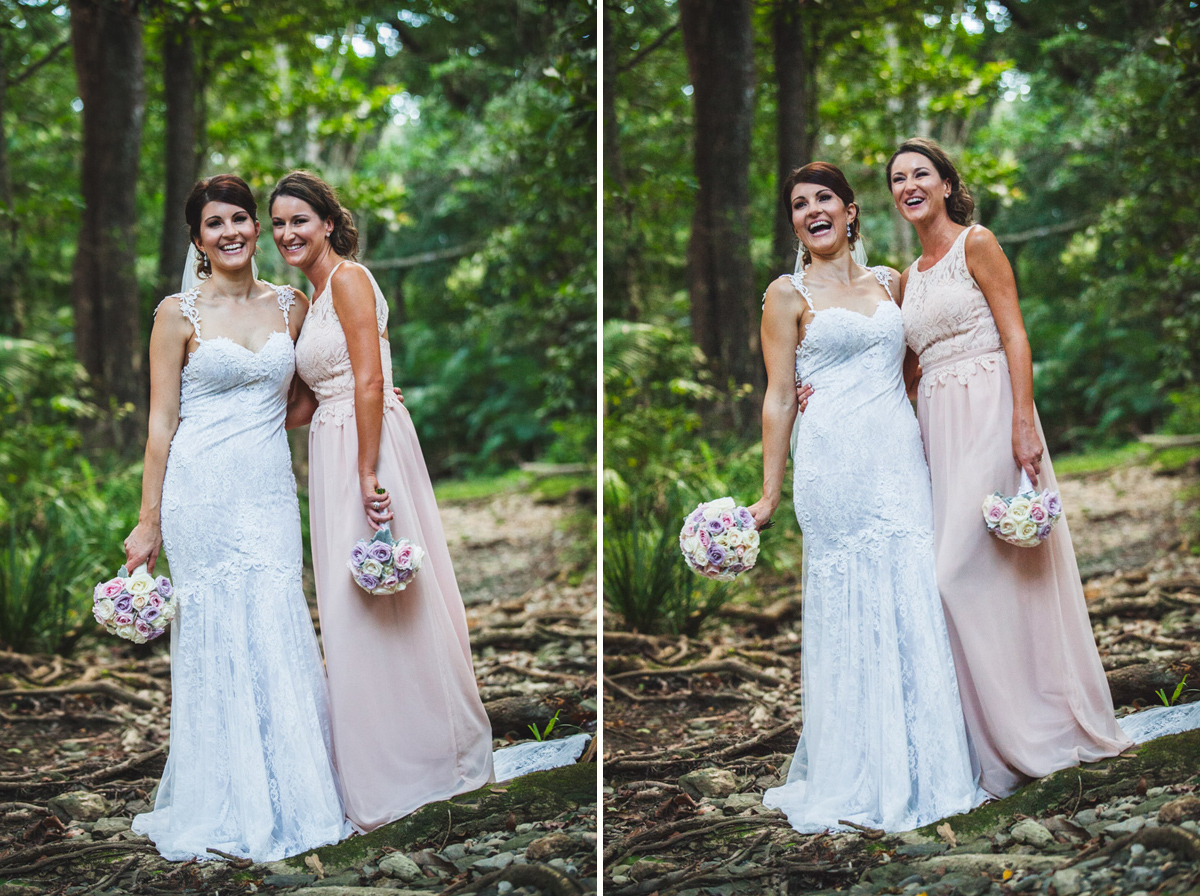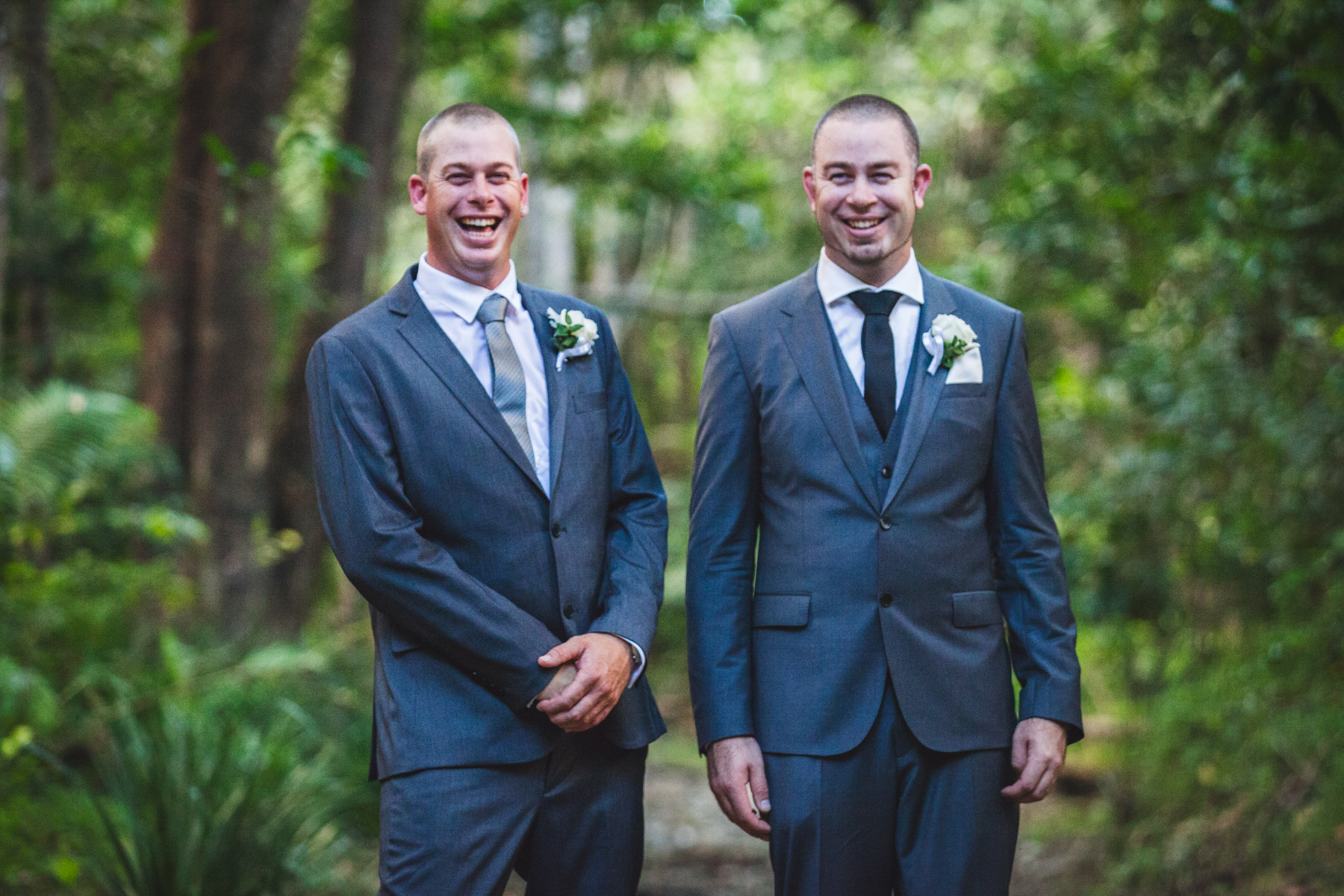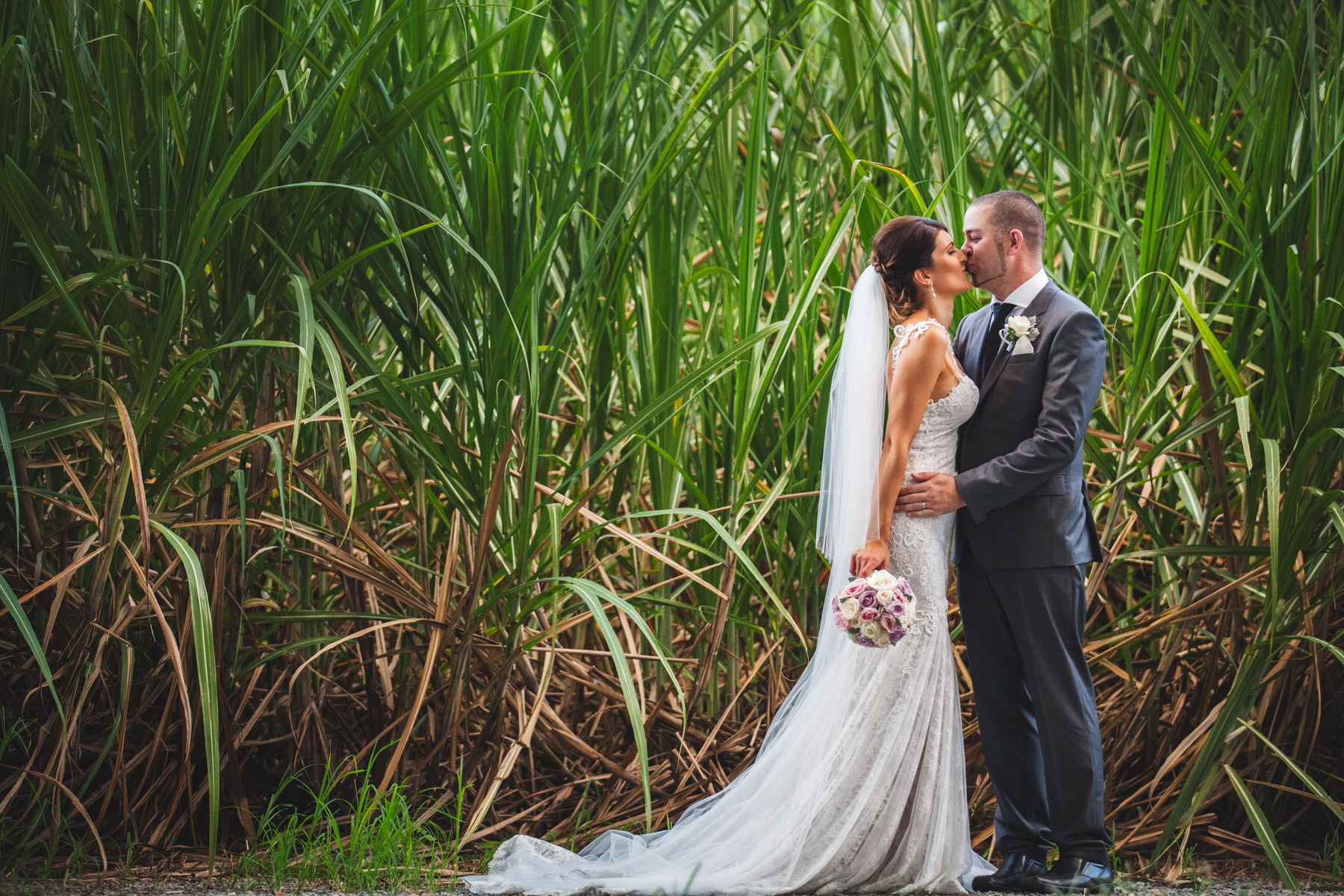 And in the absolute last light of the day, we ended up in the park on the edge of Port Douglas.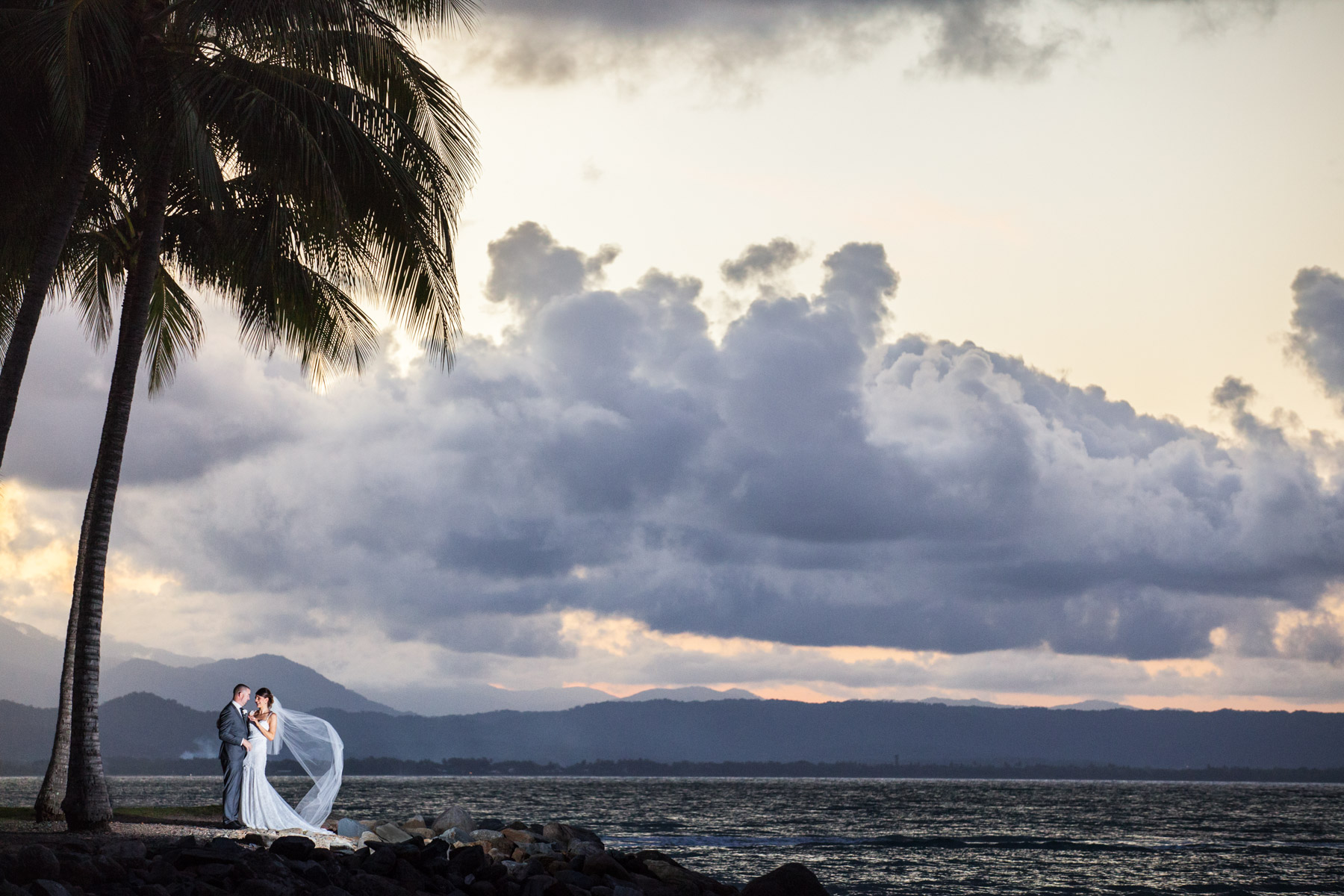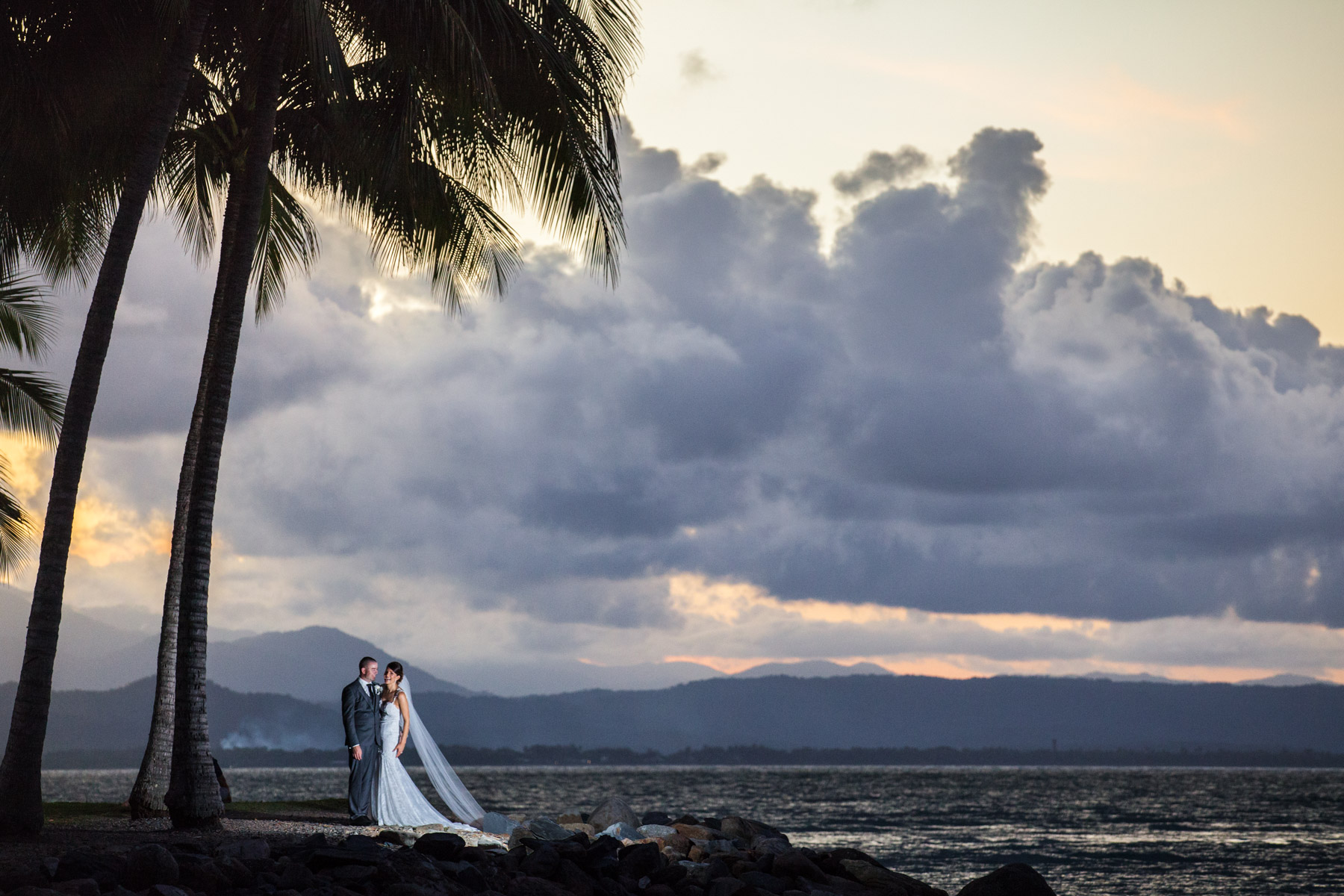 I had to add the lovely grainy black and white version.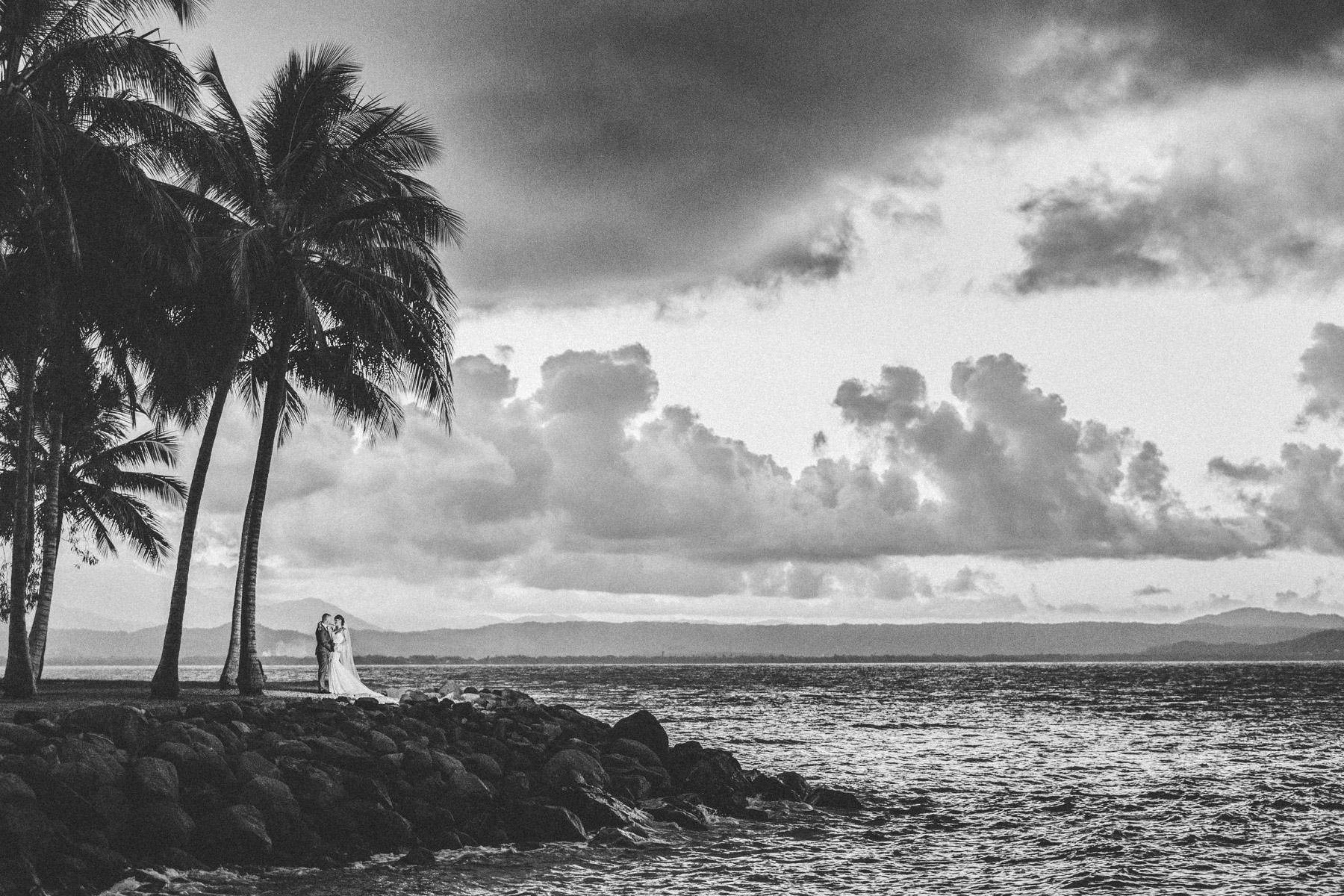 It was a prefect wedding for a beautiful couple.
For more photography click here to see my website, FaceBook, Instagram or Pinterest.