Candice and Kev – what can I say about these two?  So obviously right for each other, so gorgeous with each other and everyone around them, and such a pleasure to meet them and capture their wedding day.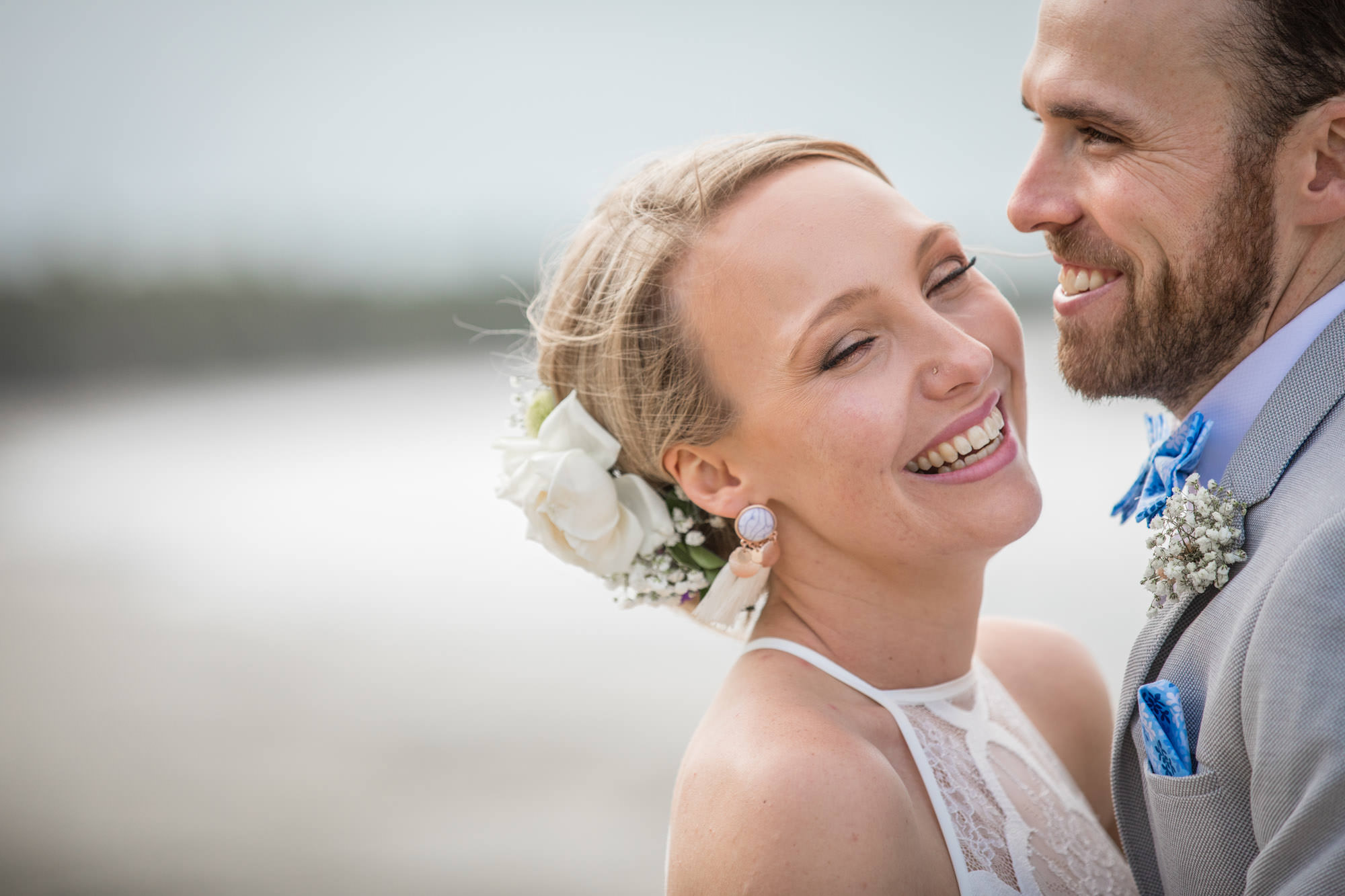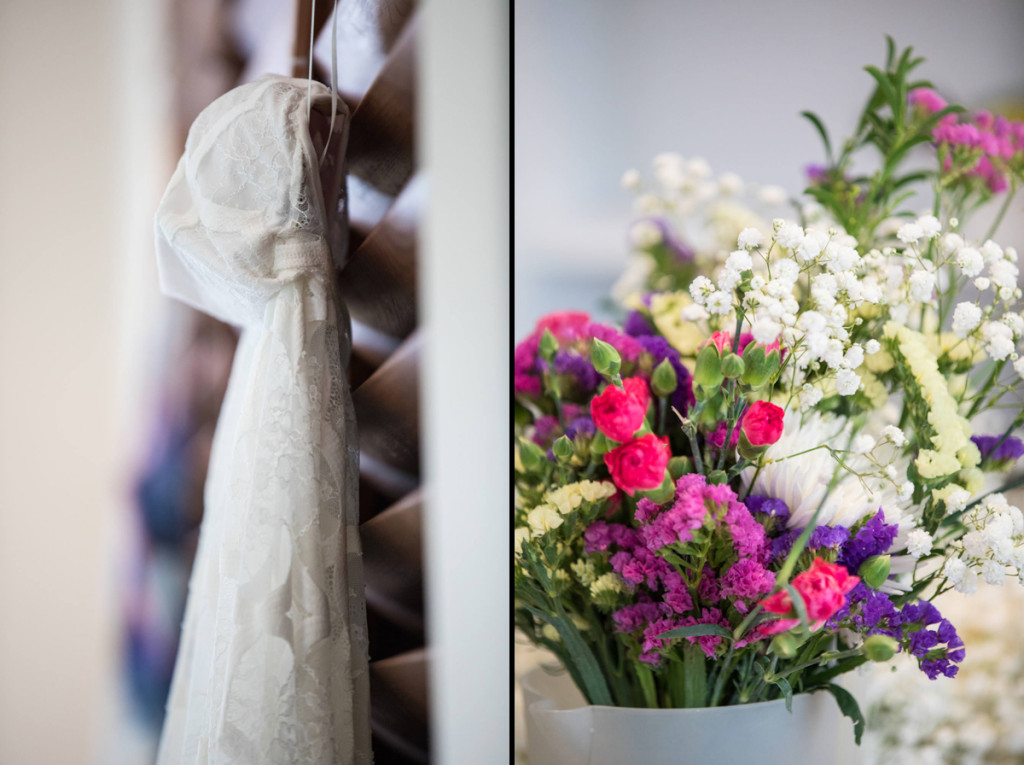 Candice and the girls were getting ready at Saltwater apartments which are on the main street of Port Douglas.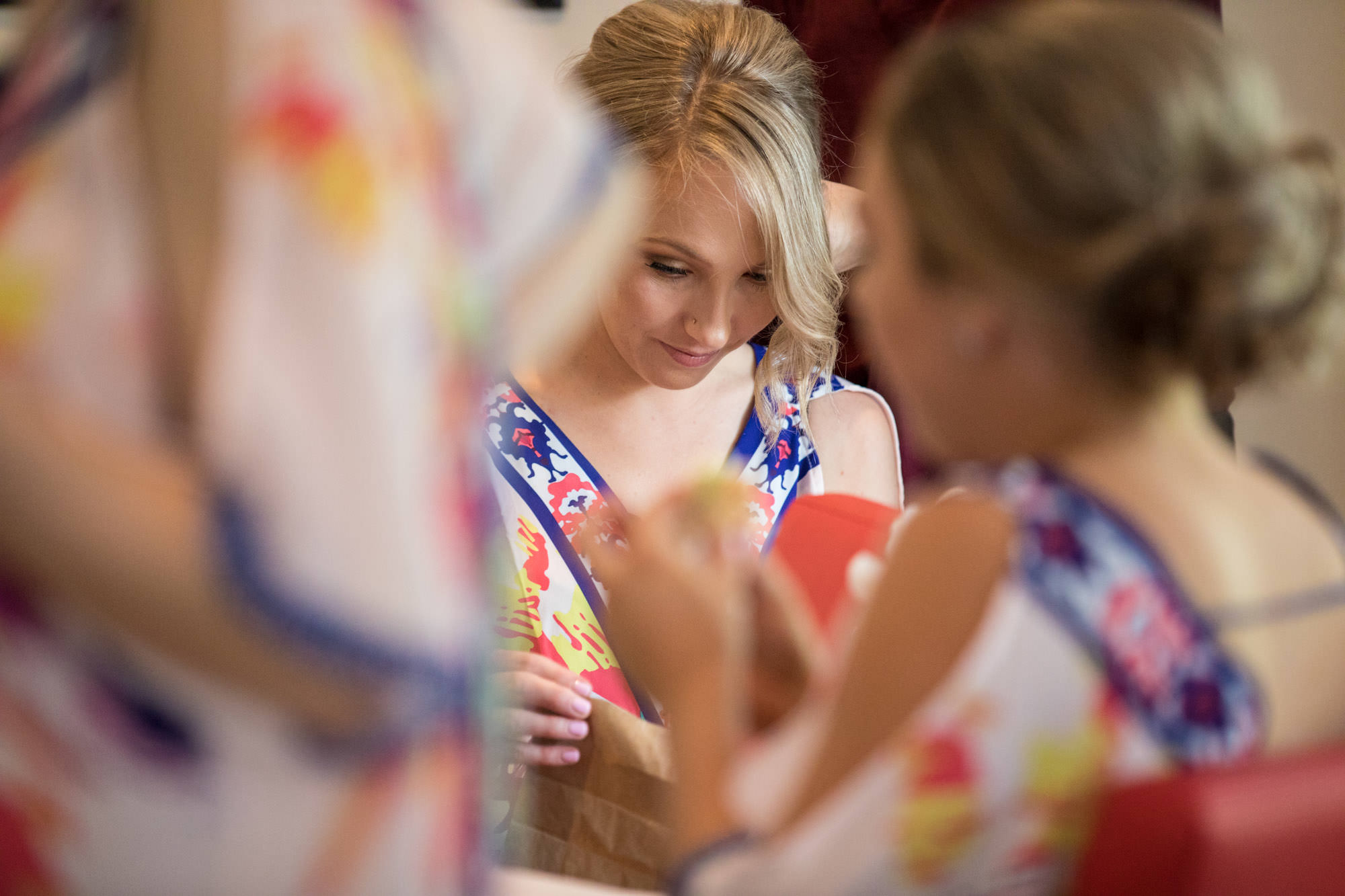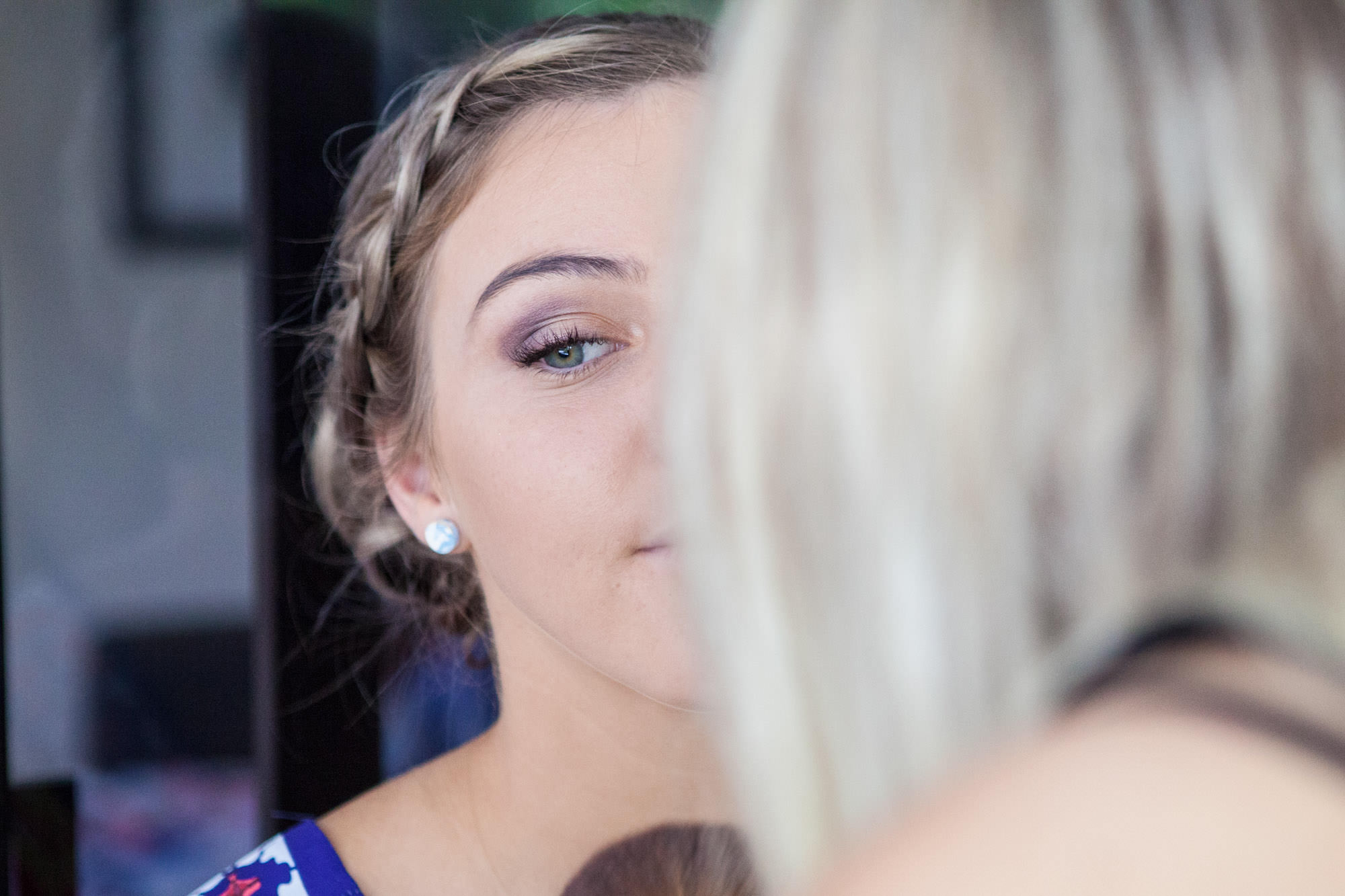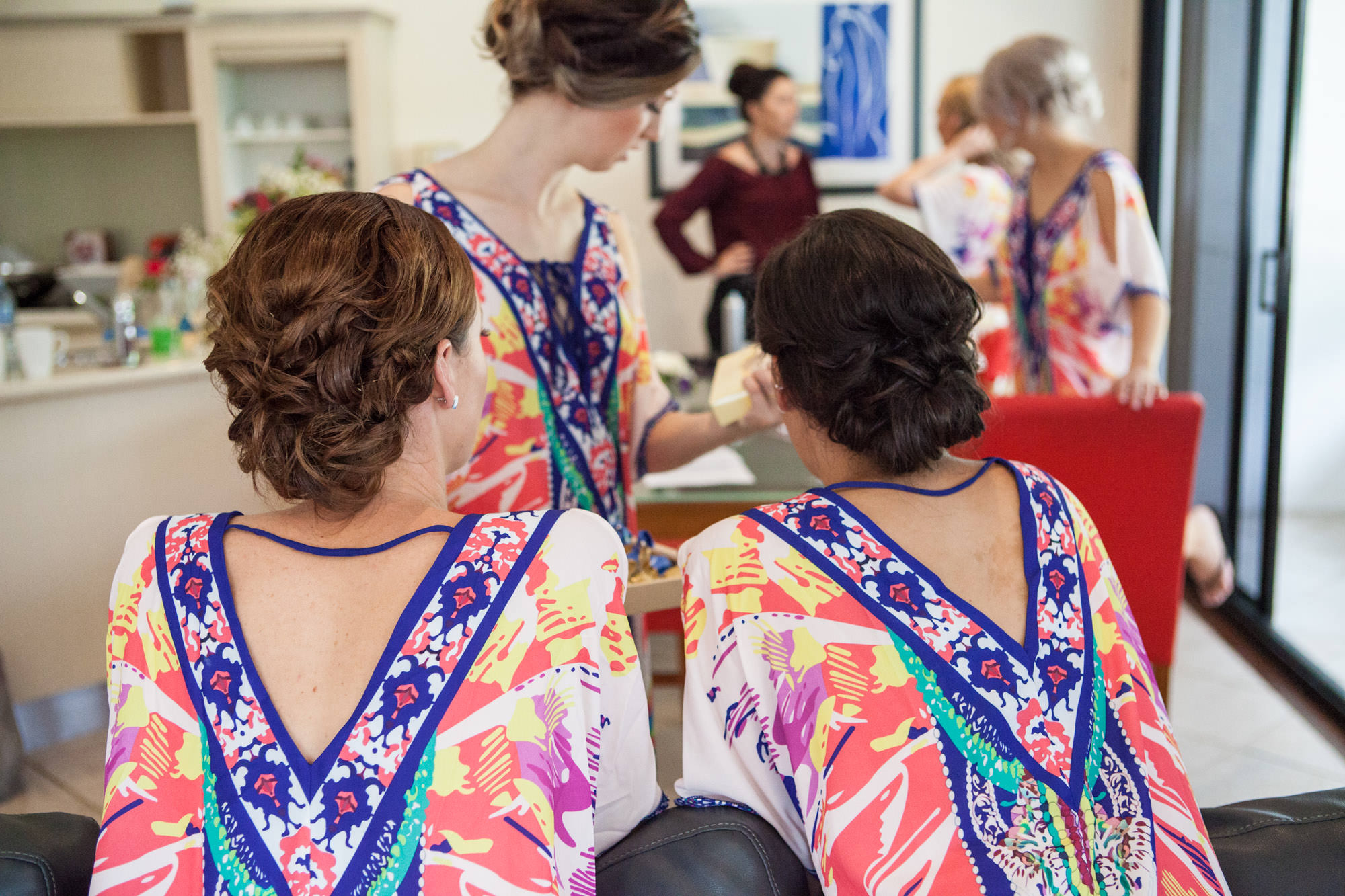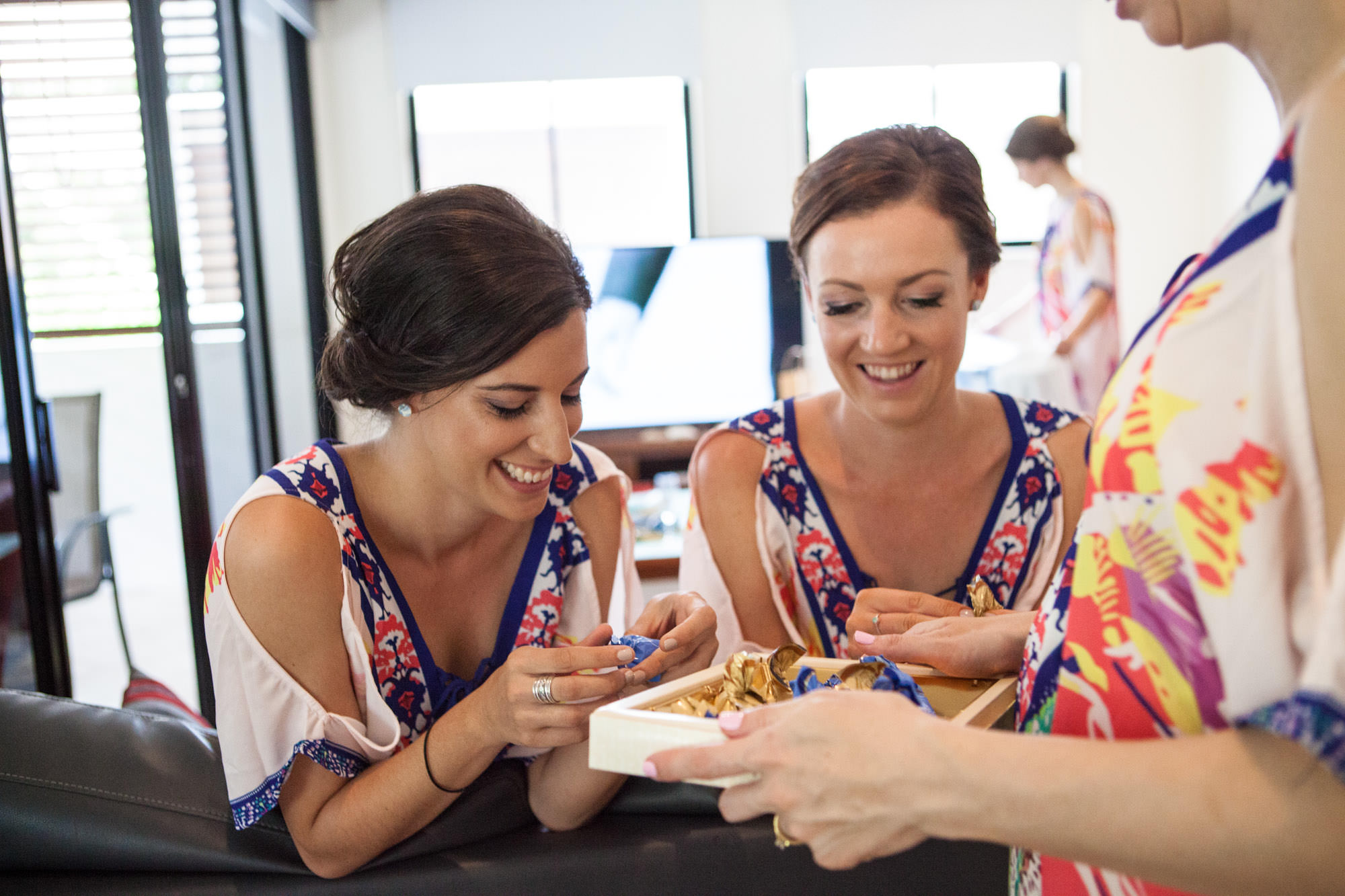 Everyone was relaxed and happy and enjoying the morning, and enjoying hair and makeup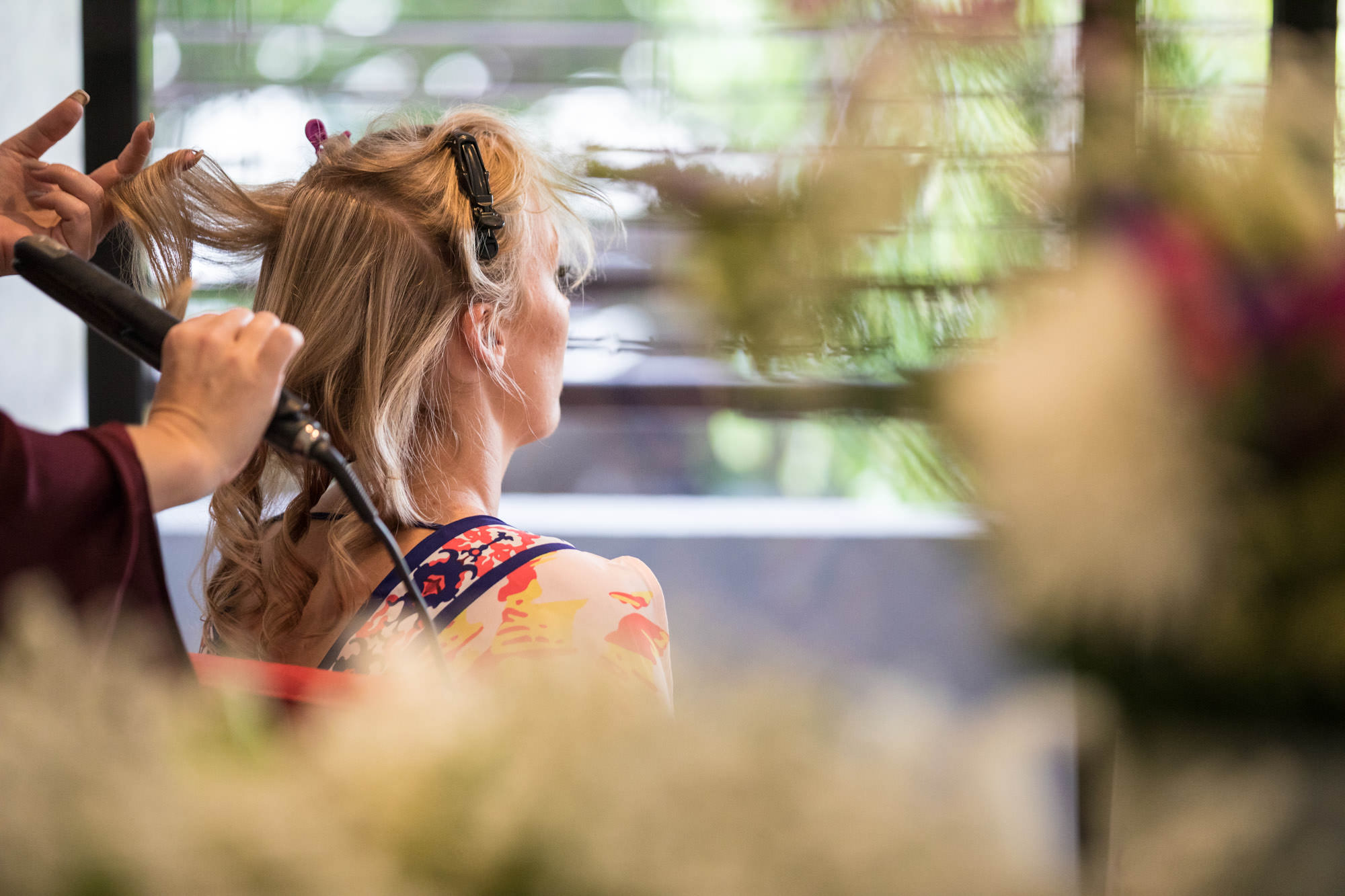 with Rachael from The Beauty Room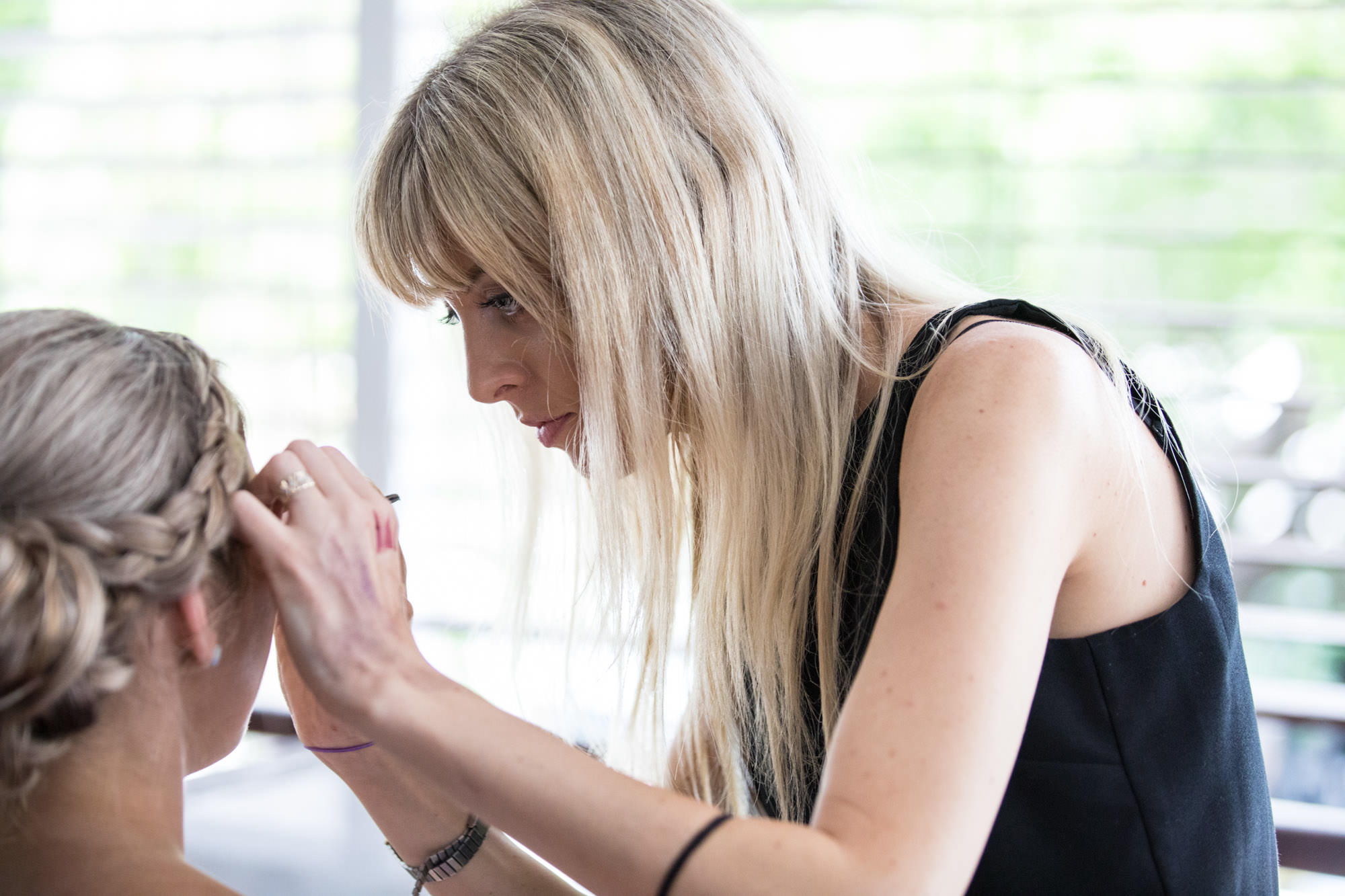 Across the road at Villa San Michele the boys were hanging out.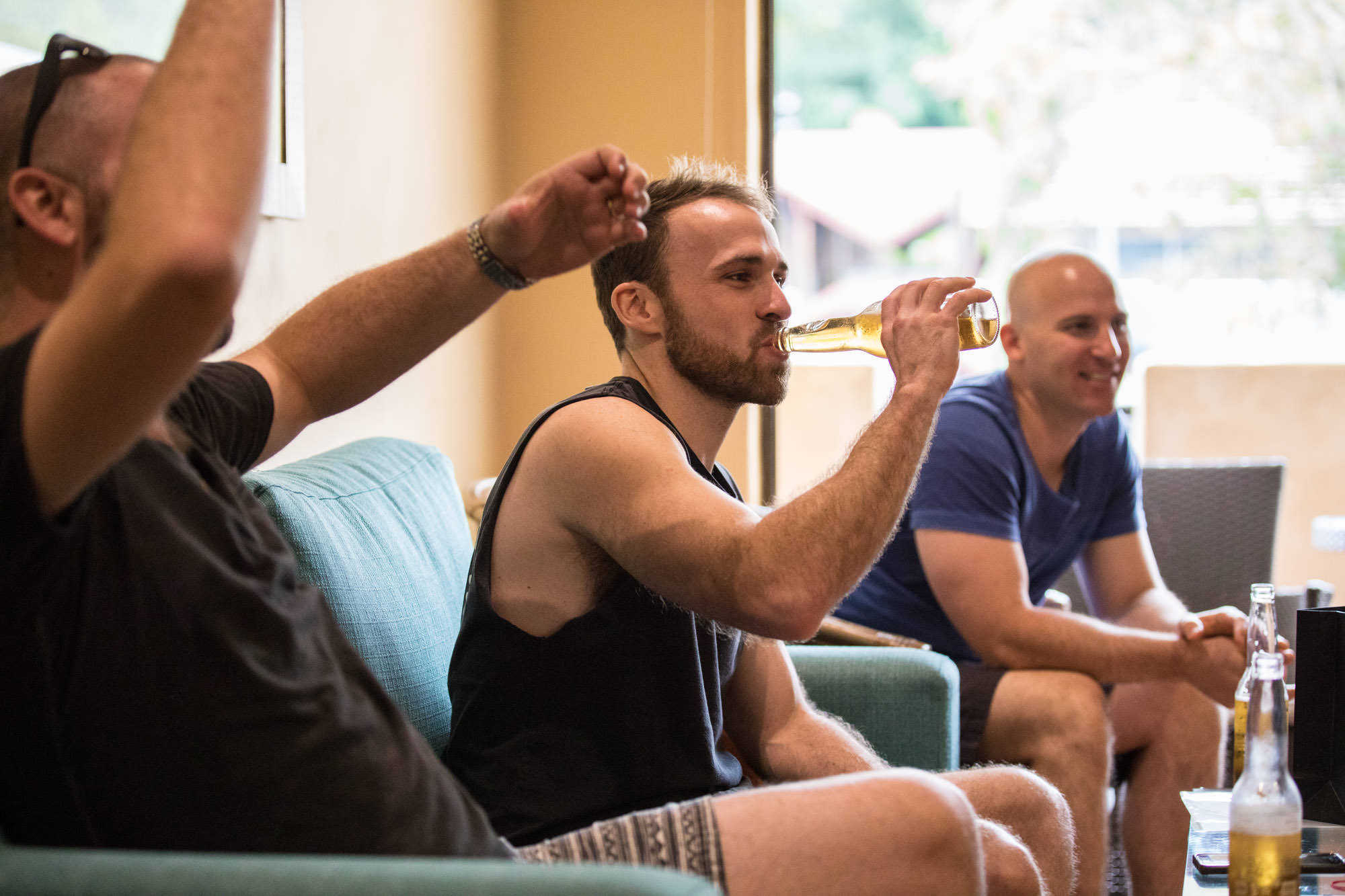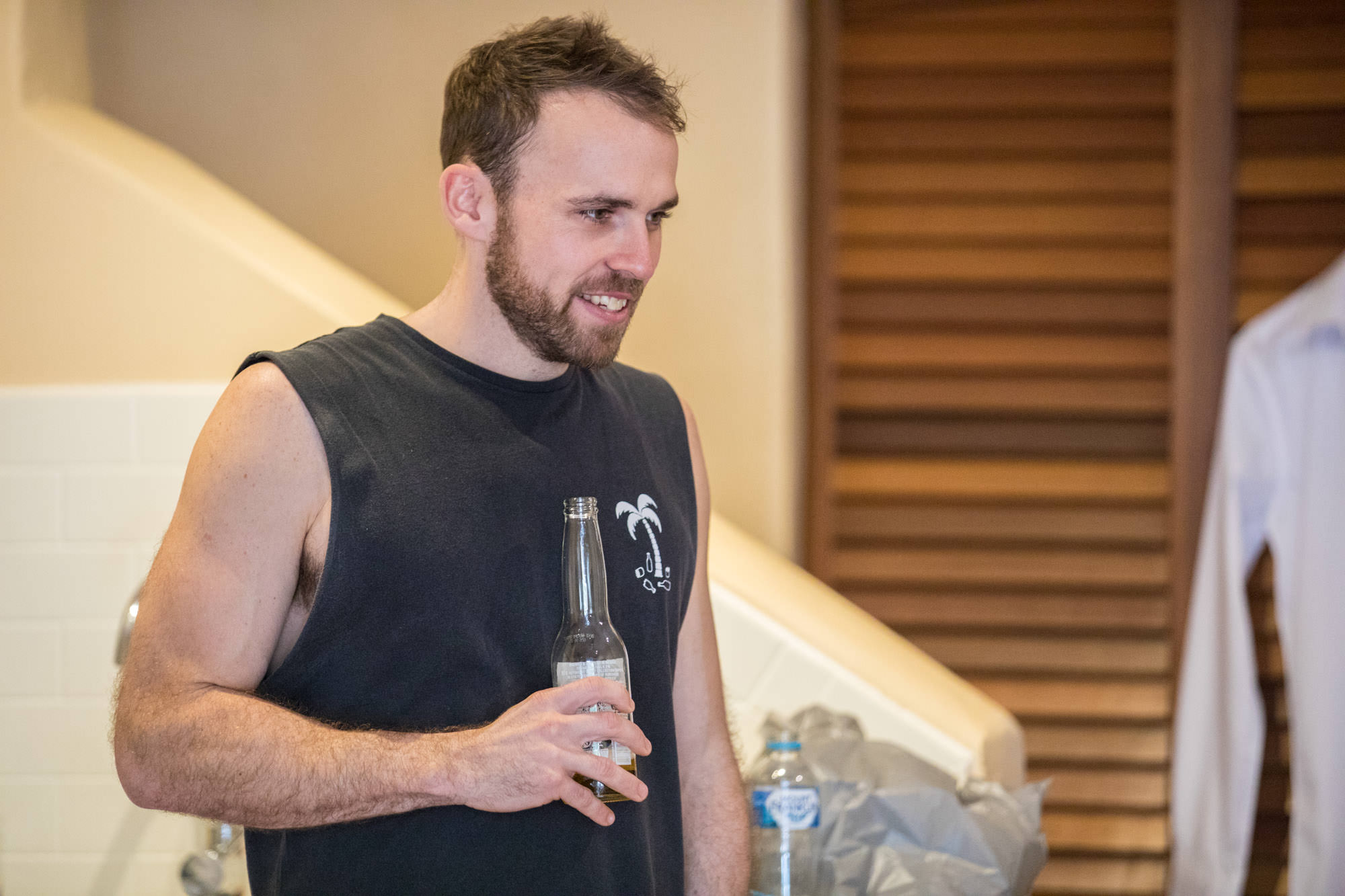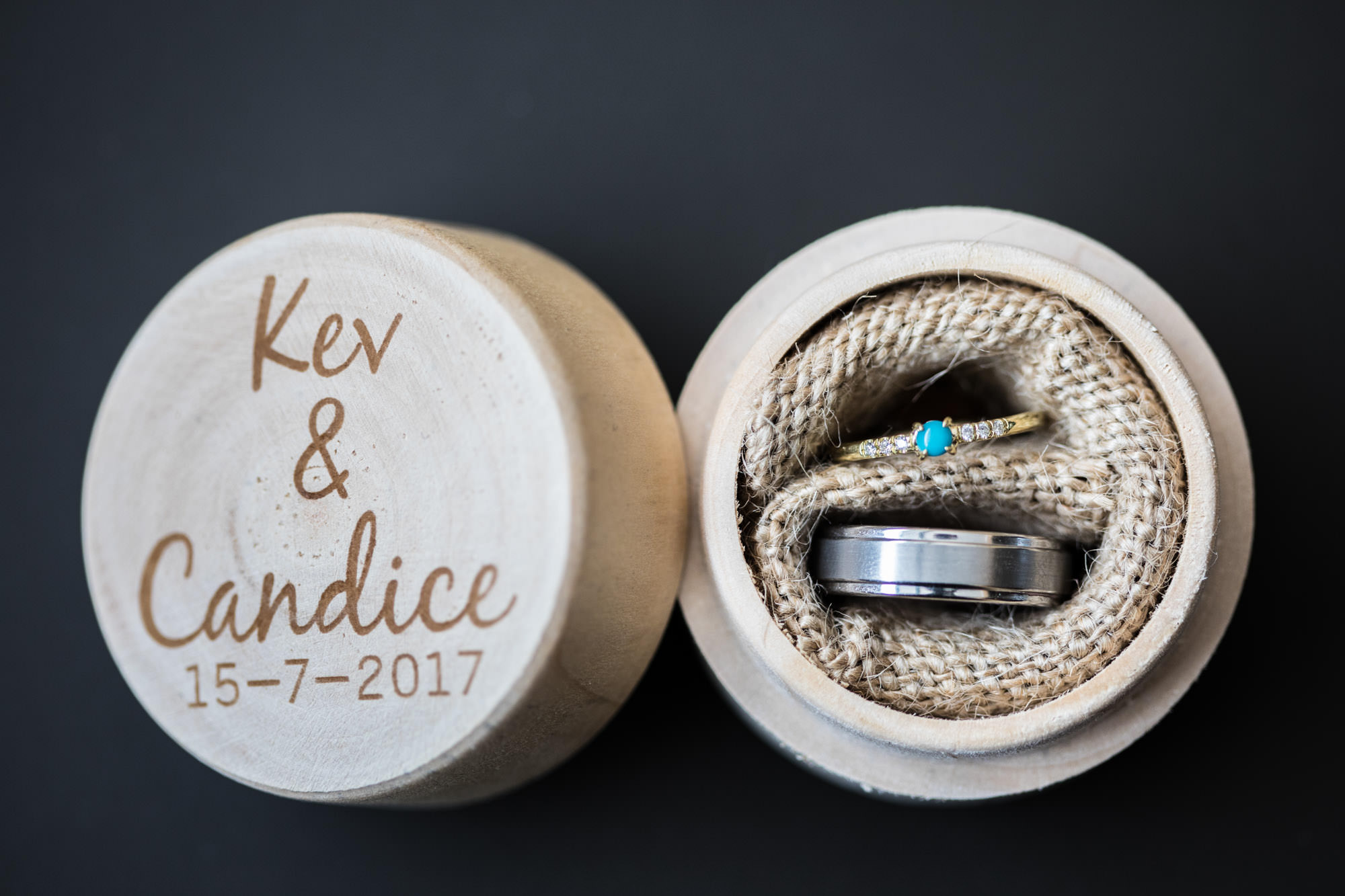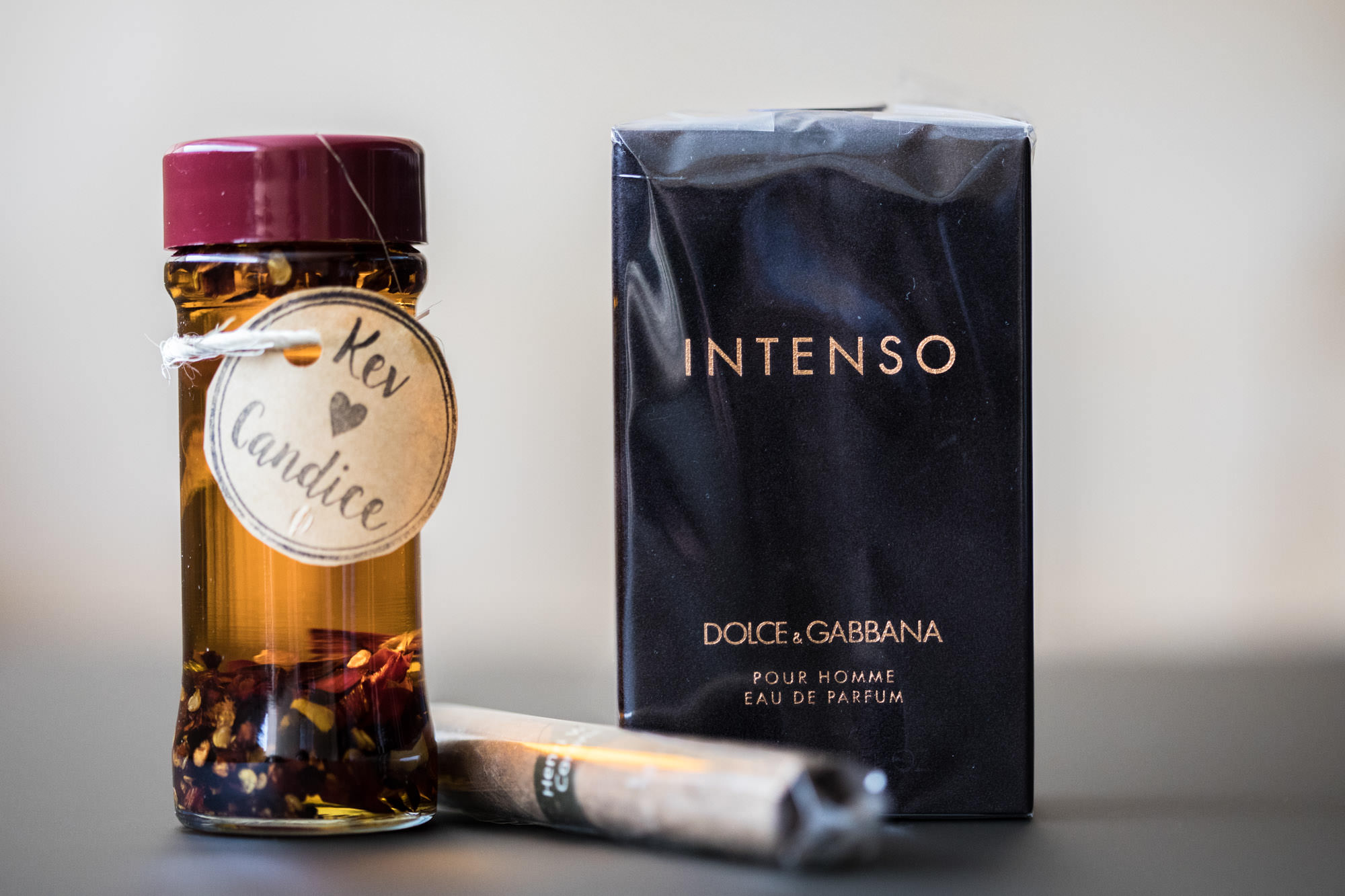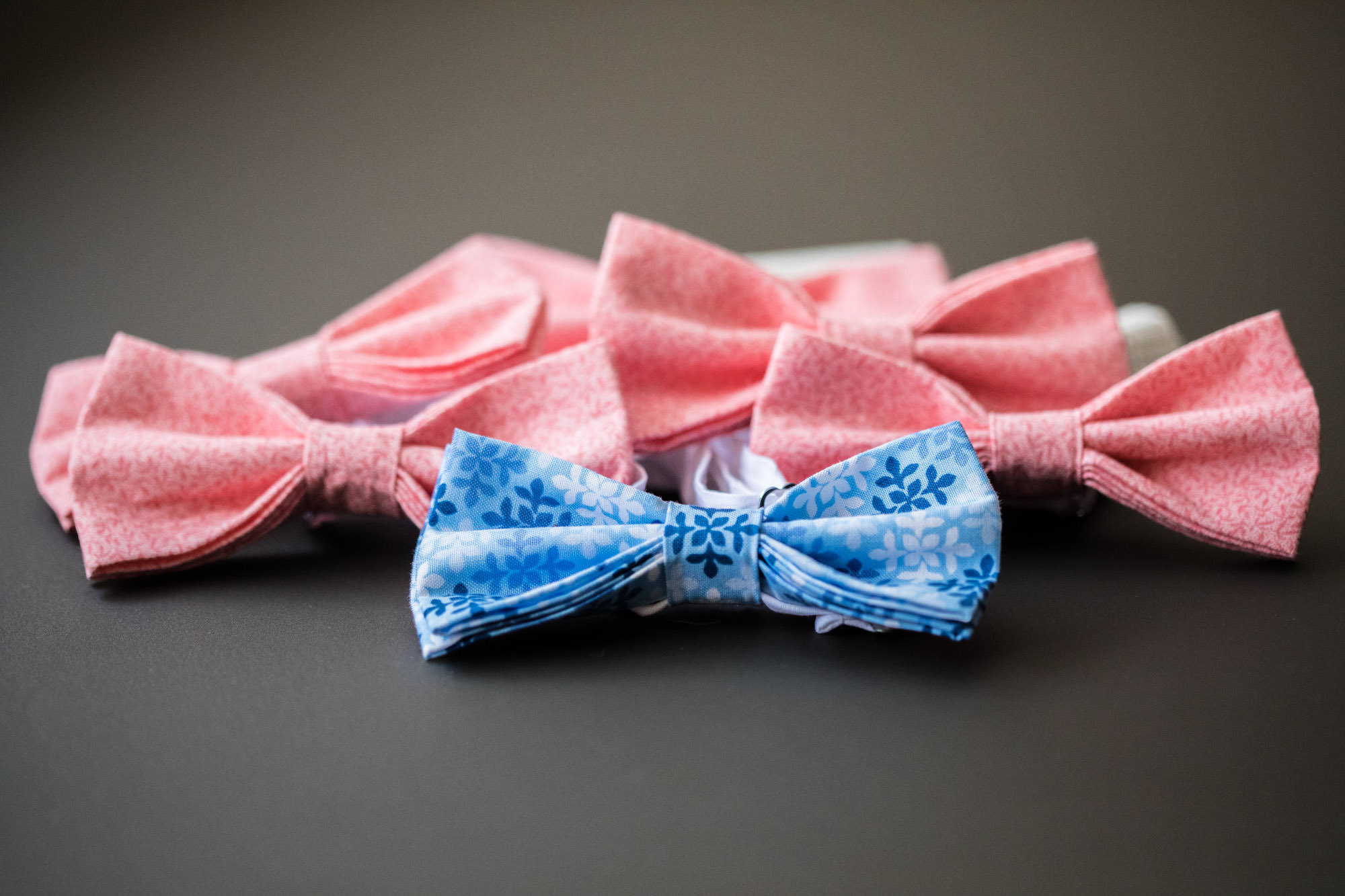 All very happy and chilled.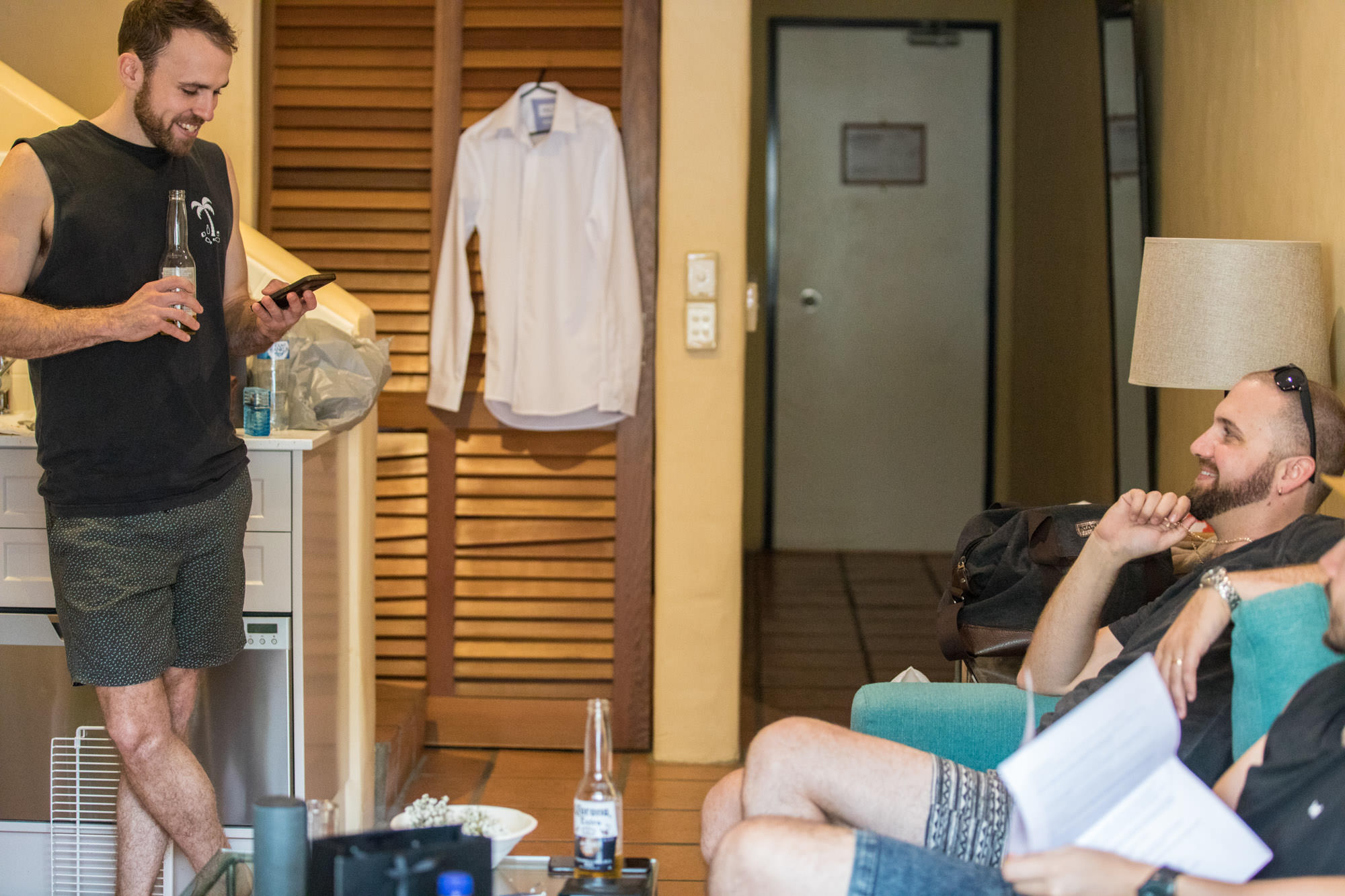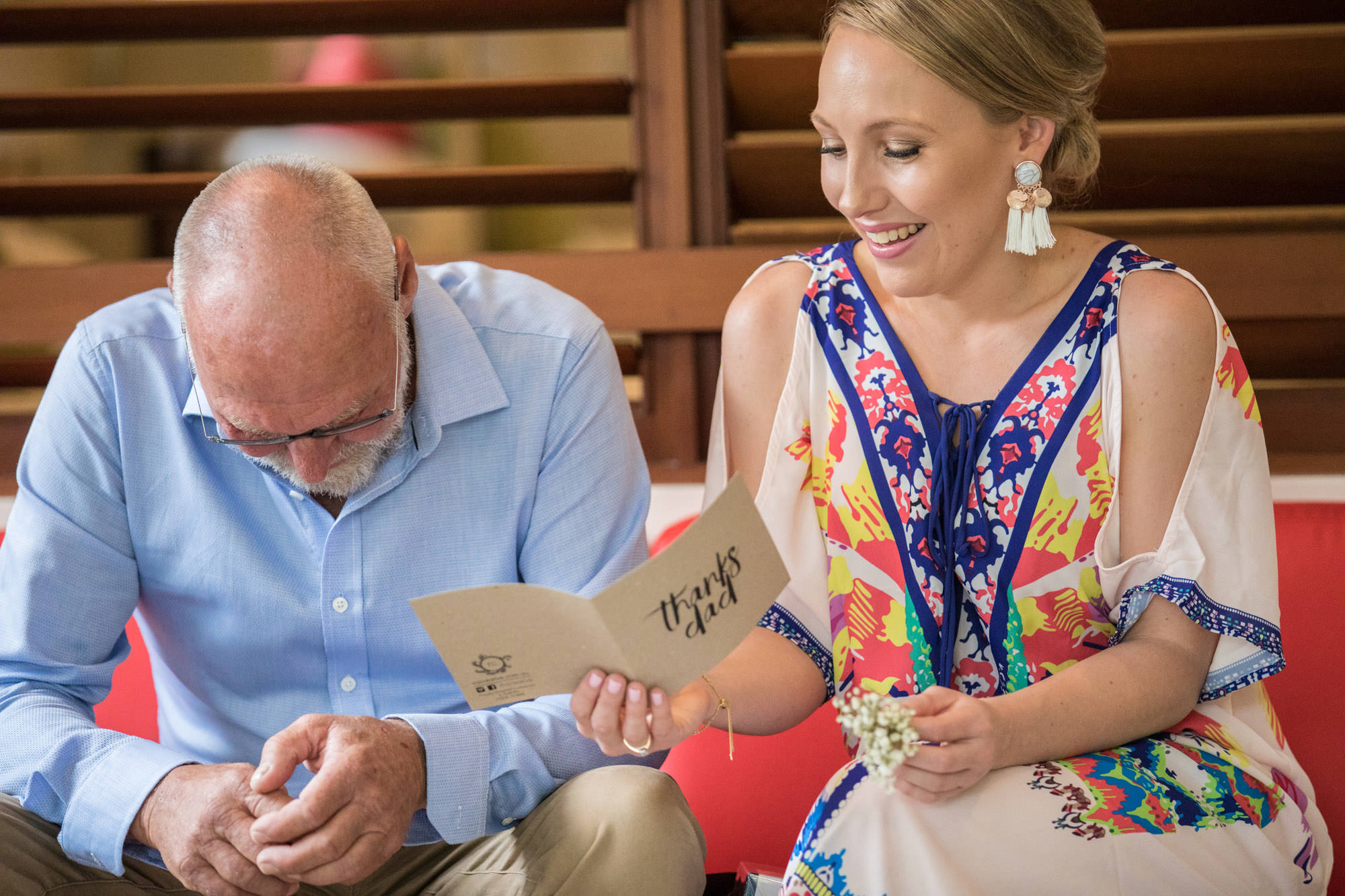 The girls were out by the pool, dancing, not a care in the world.  No nerves here, in fact Candice even said she "just can't wait to get married!"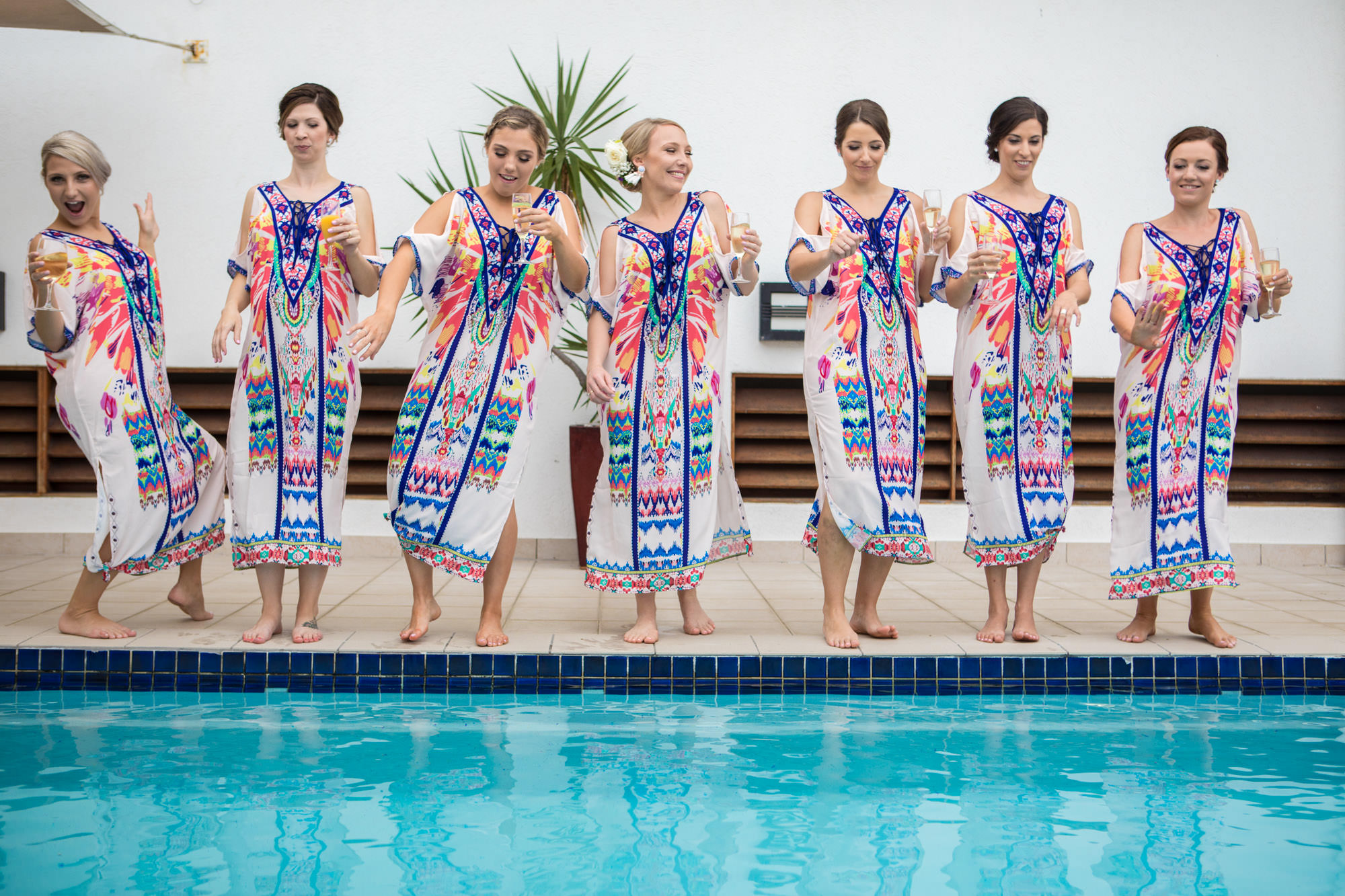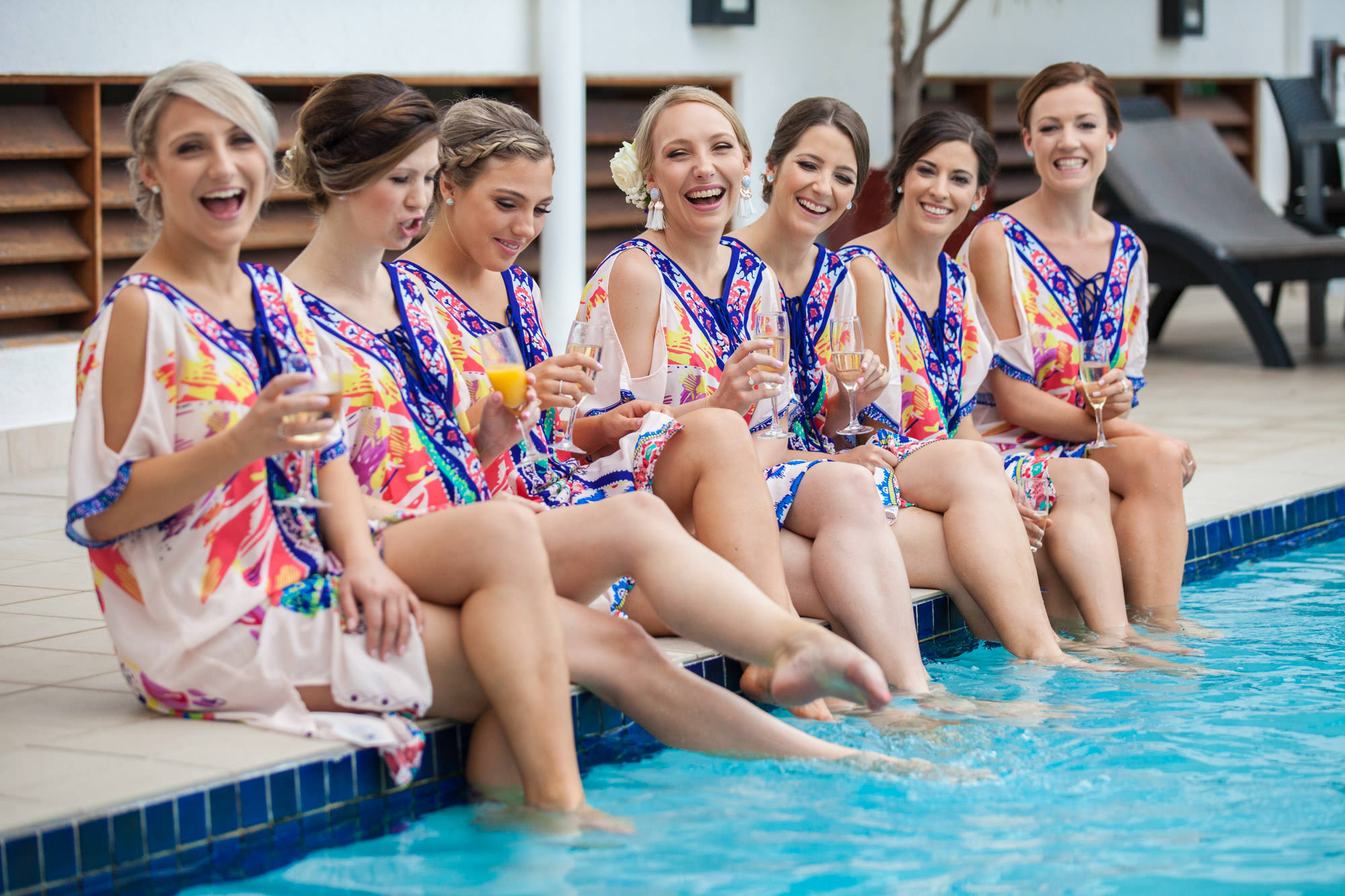 Dad and his 3 girls.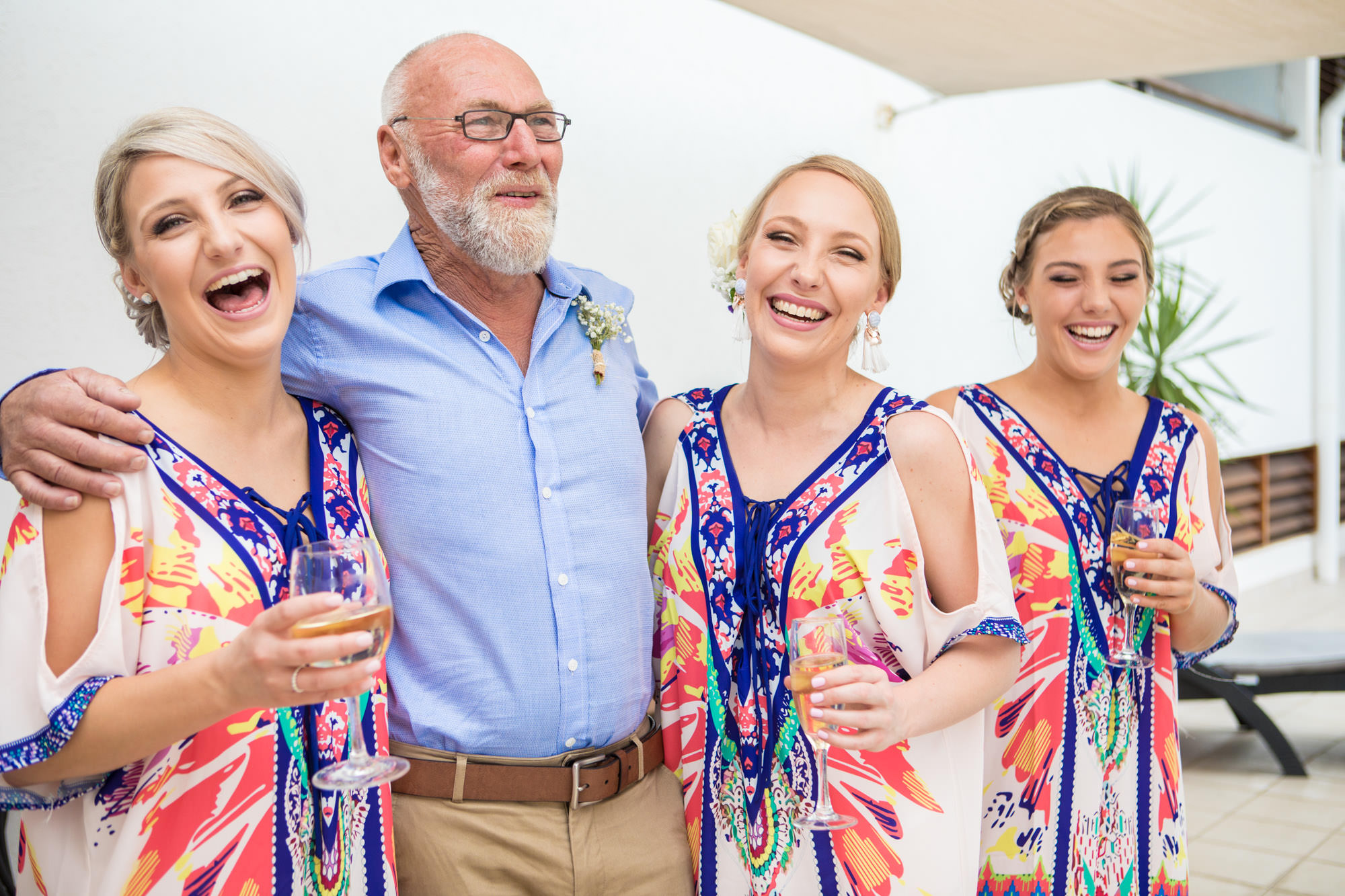 As the time drew nearer the boys started to get ready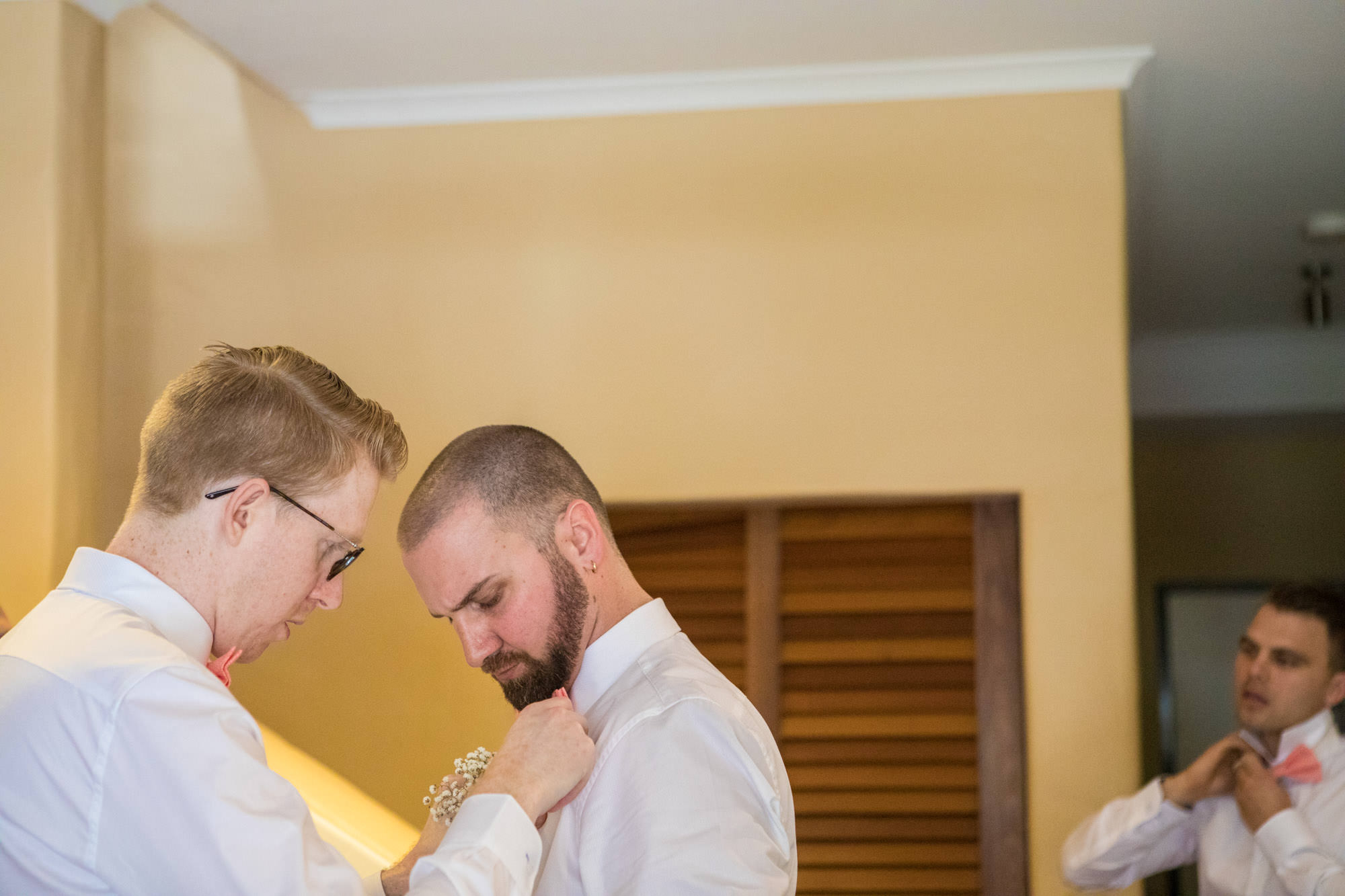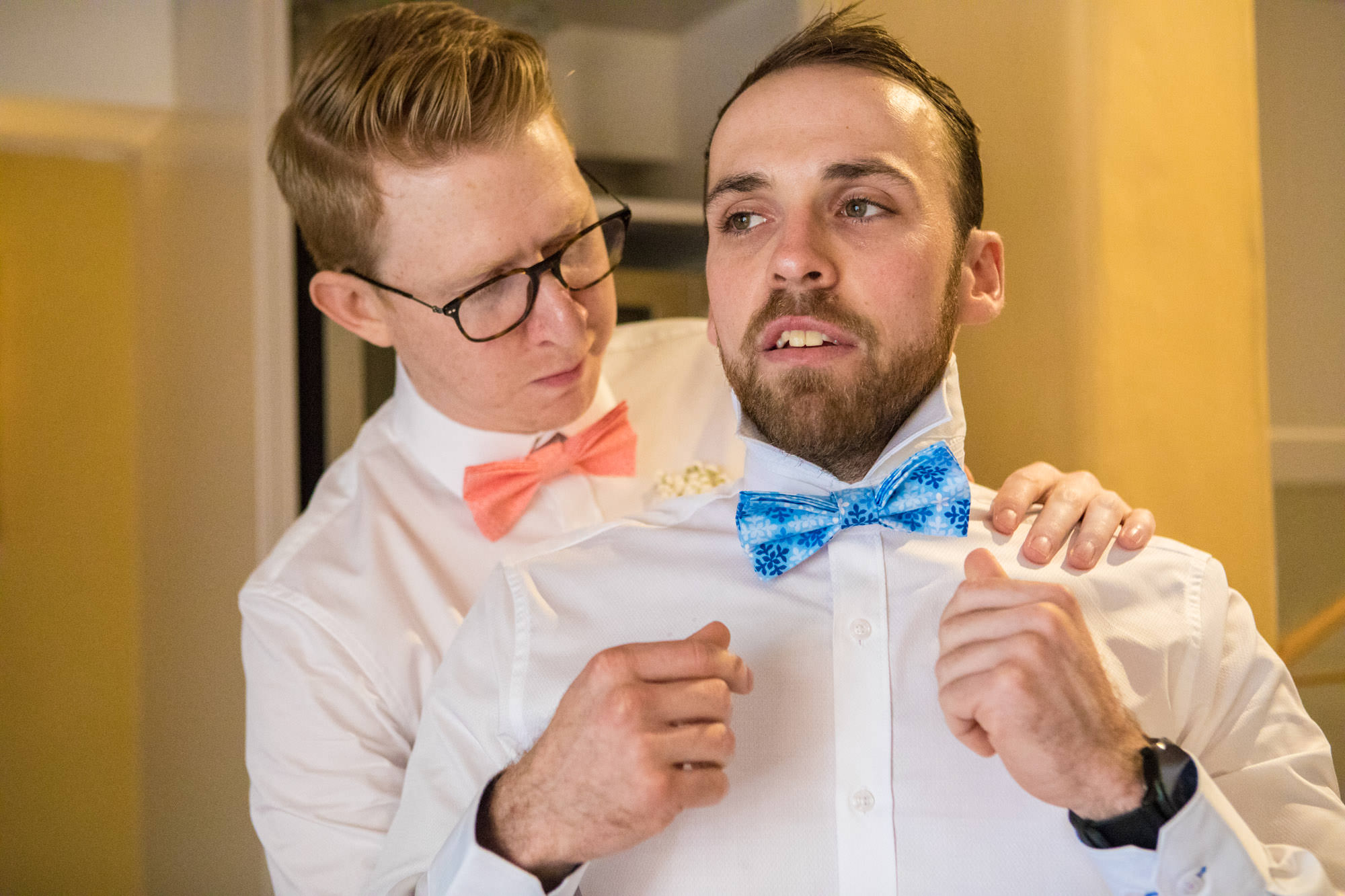 And then it was time to go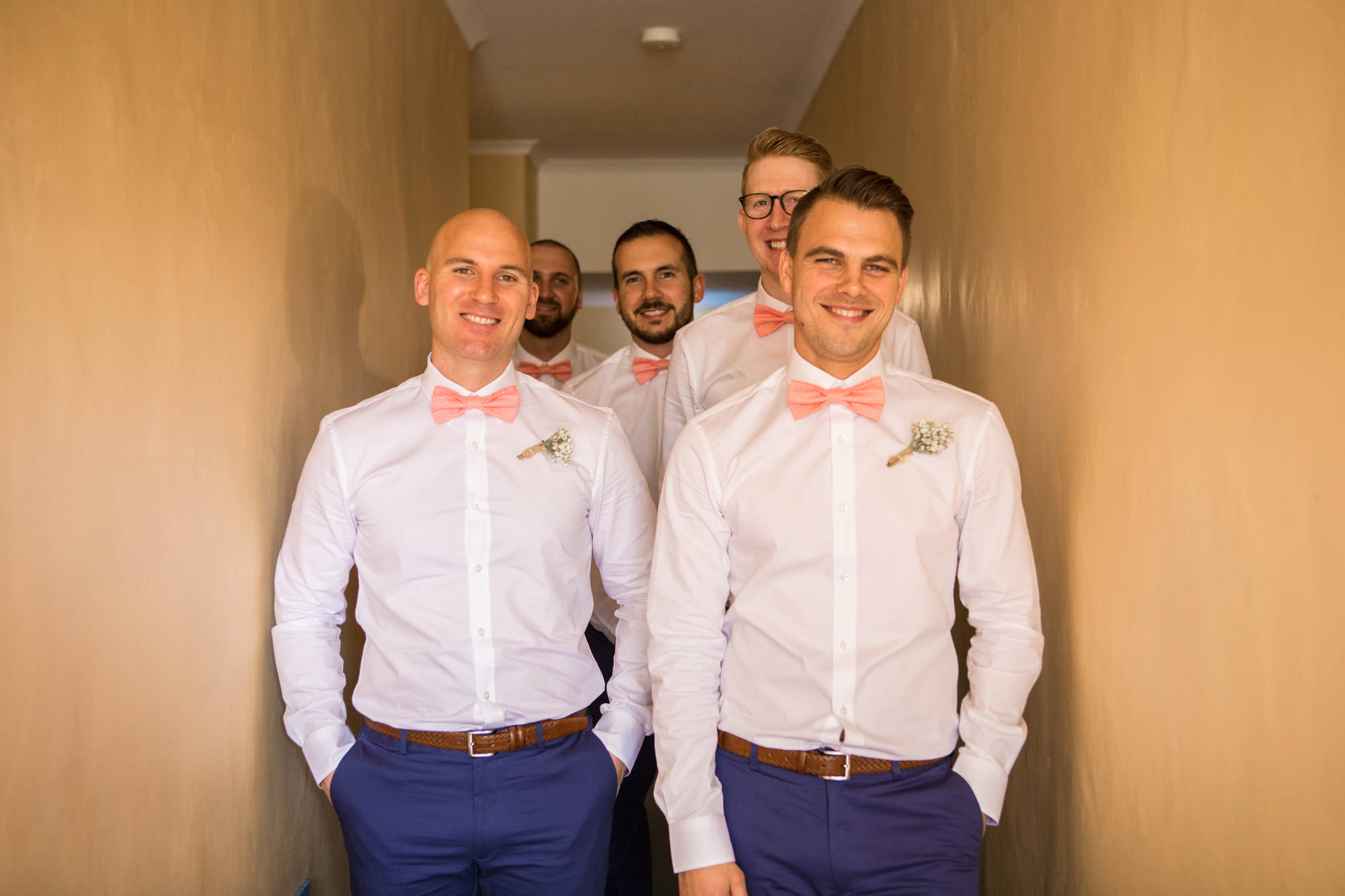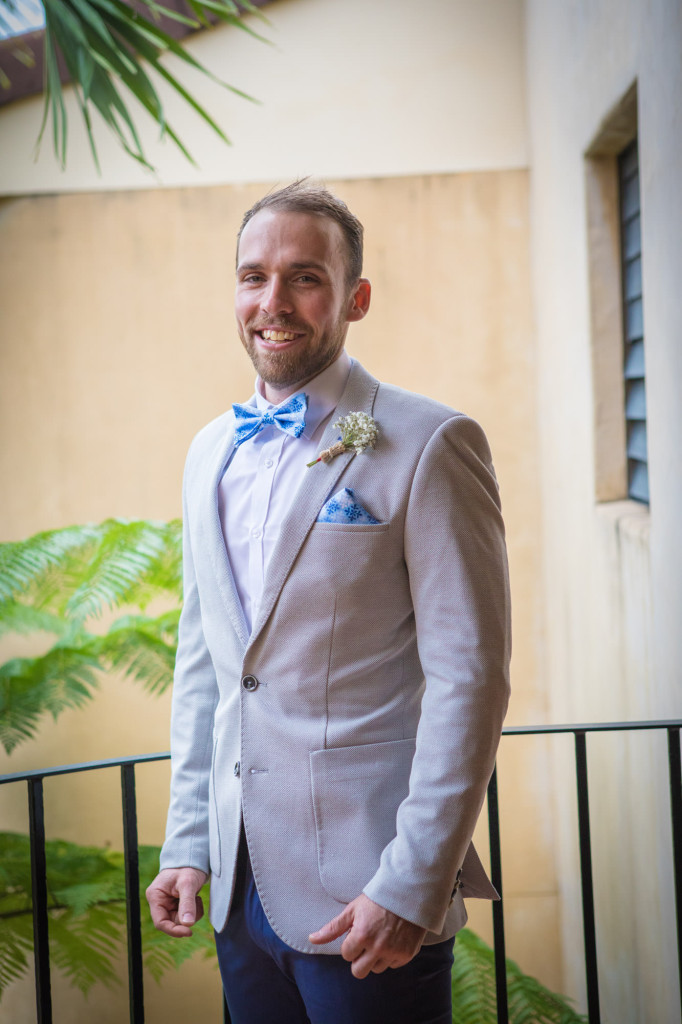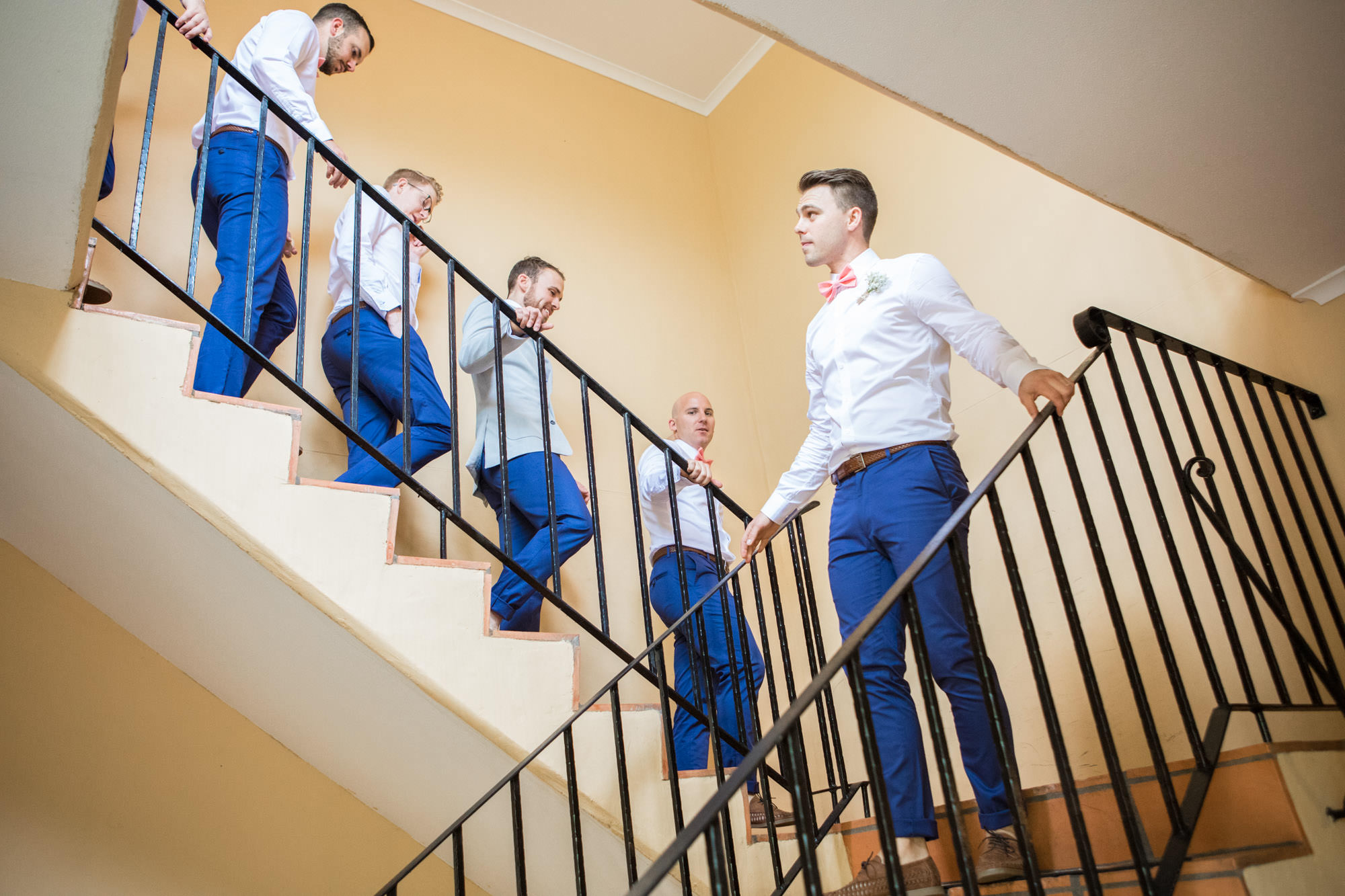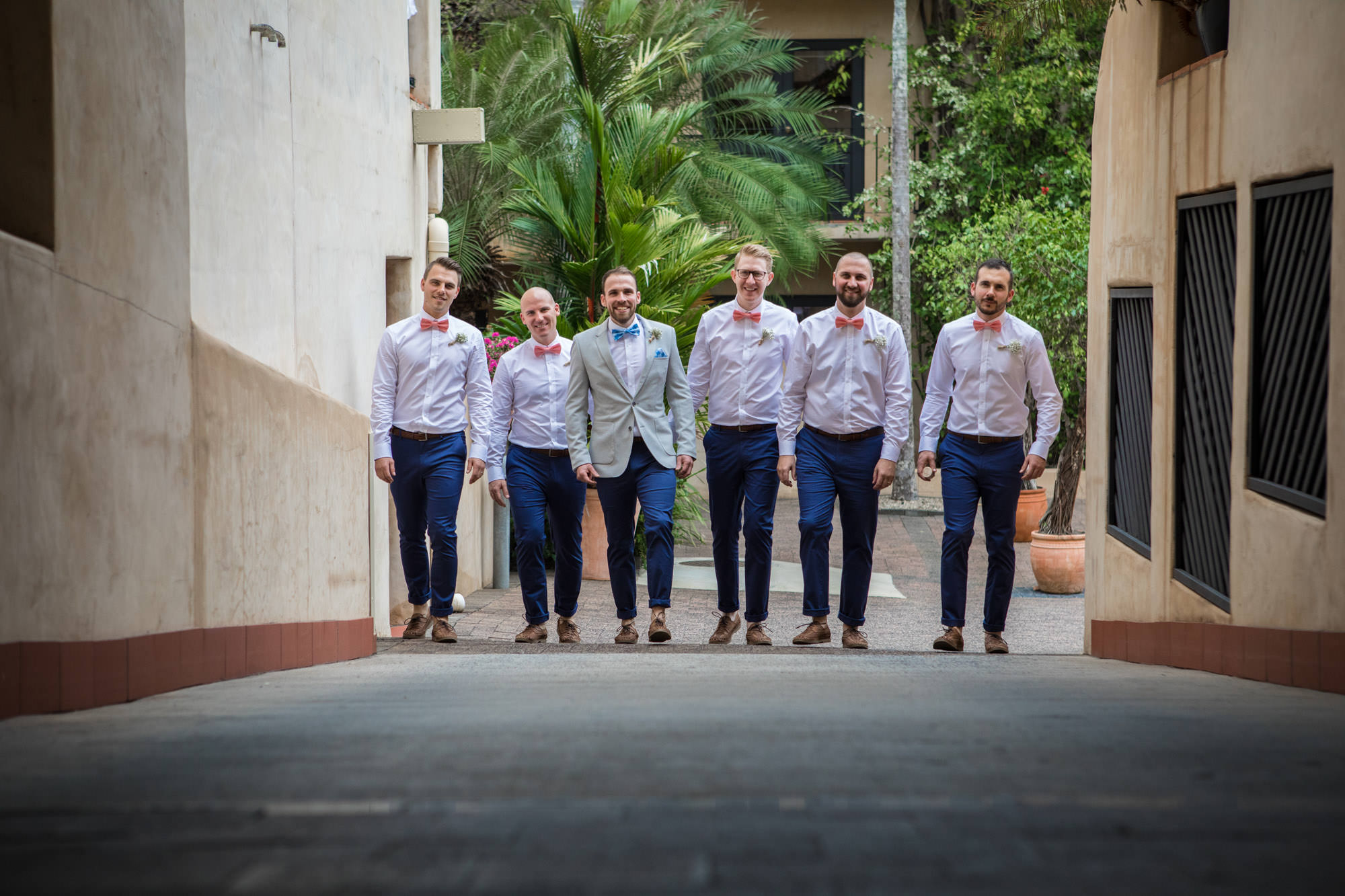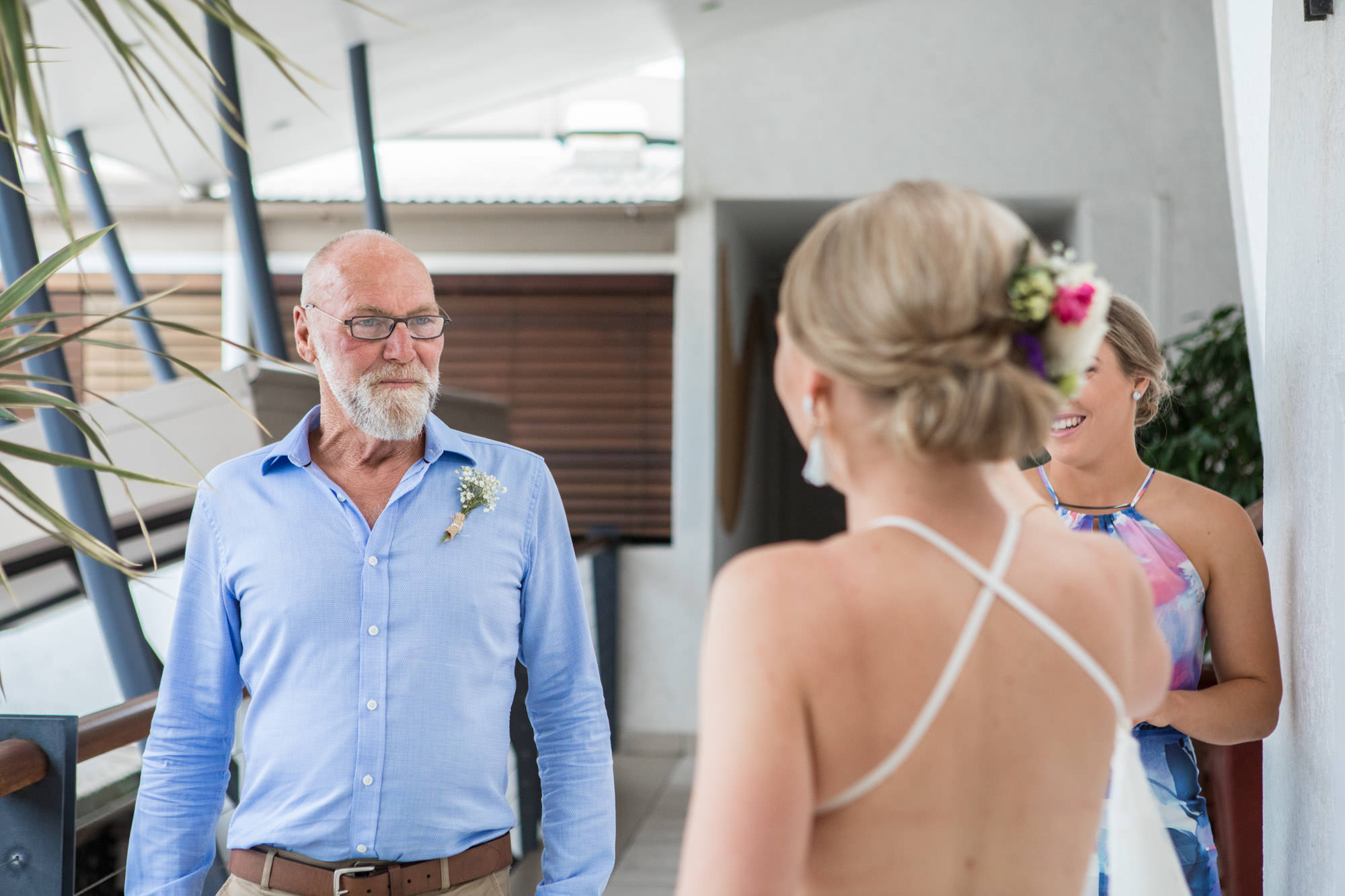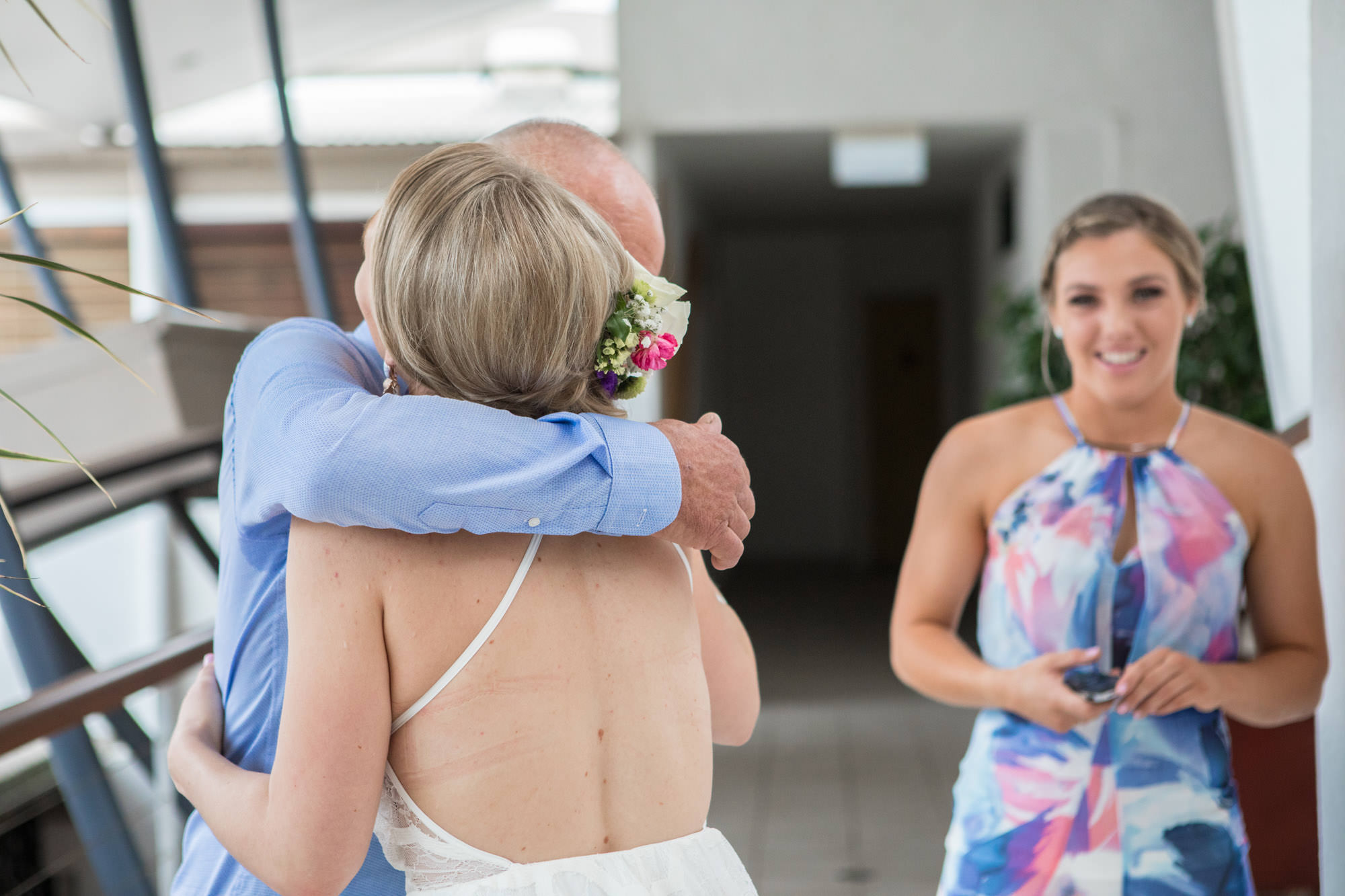 Everyone walked to the church,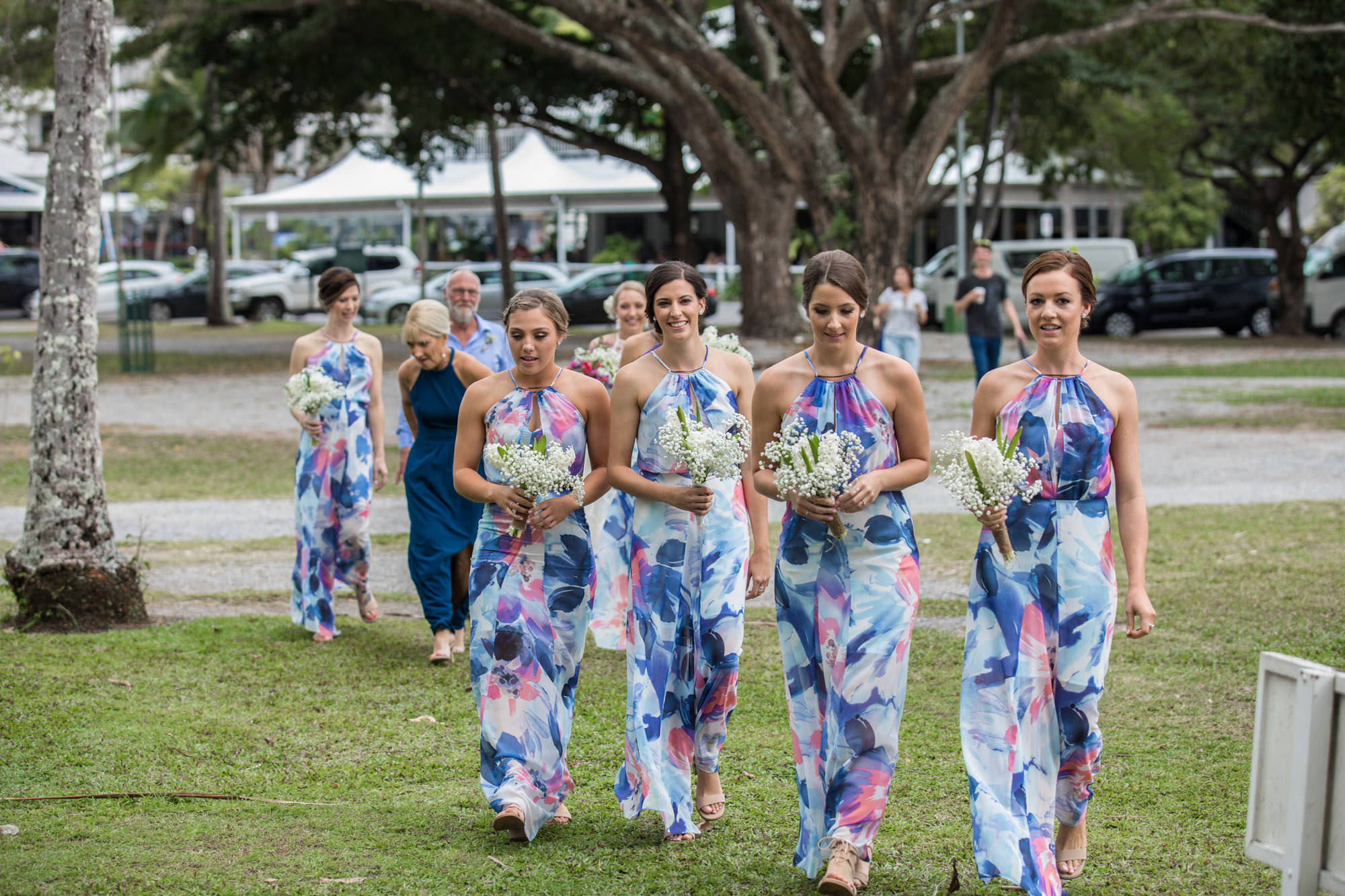 and Candice was given away by her Mum & Dad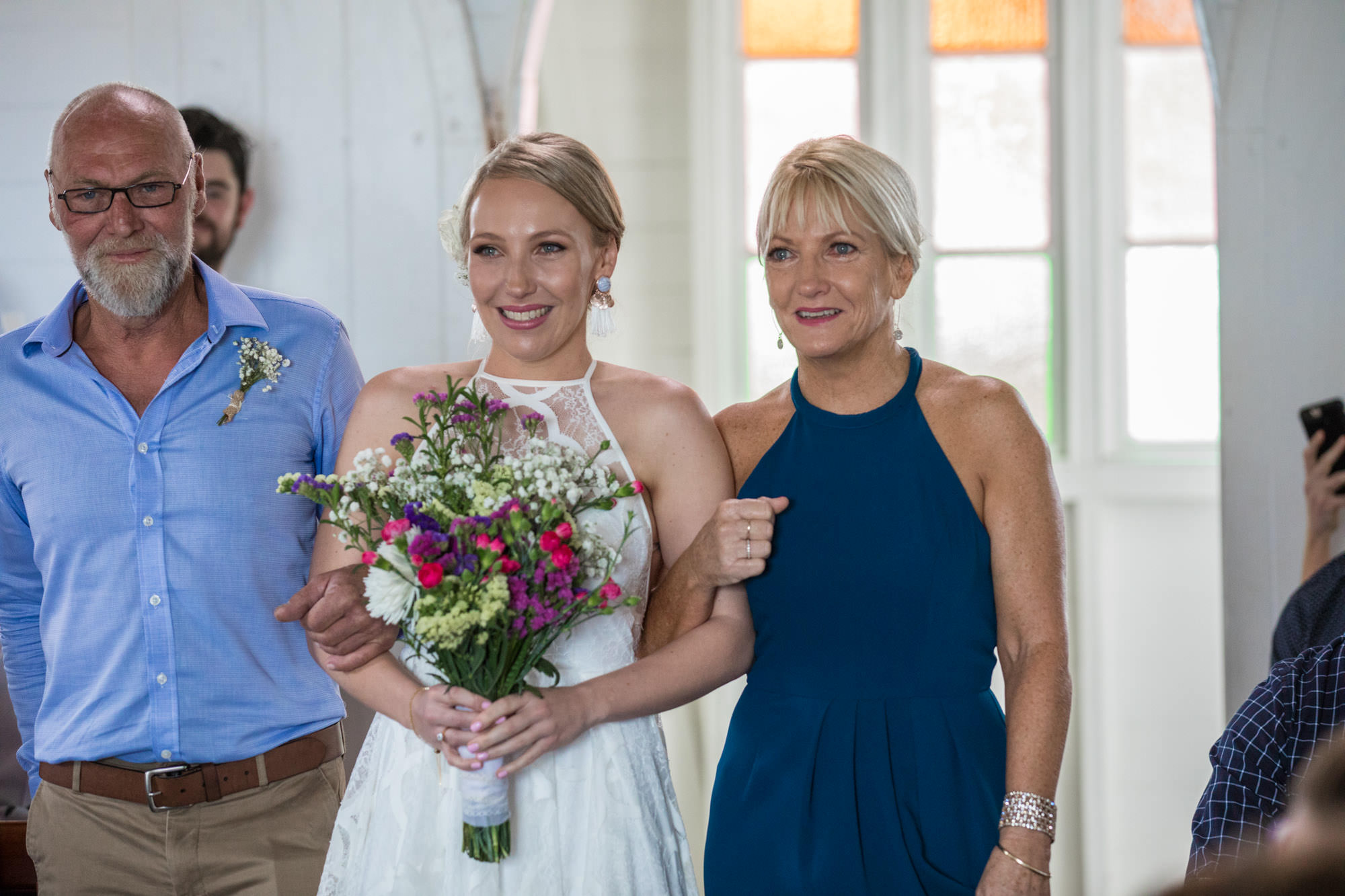 The ceremony by Sarah Woods was beautiful.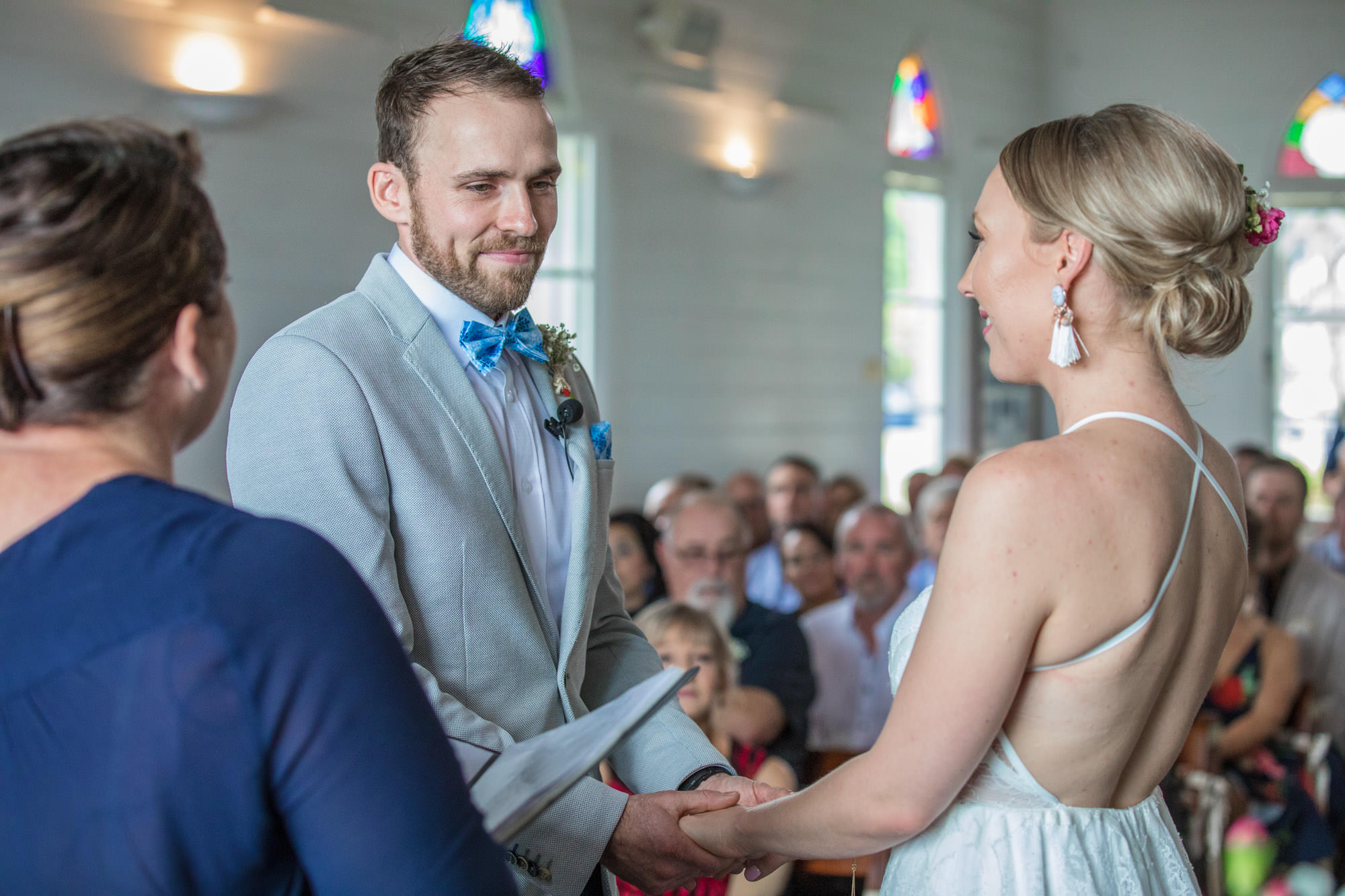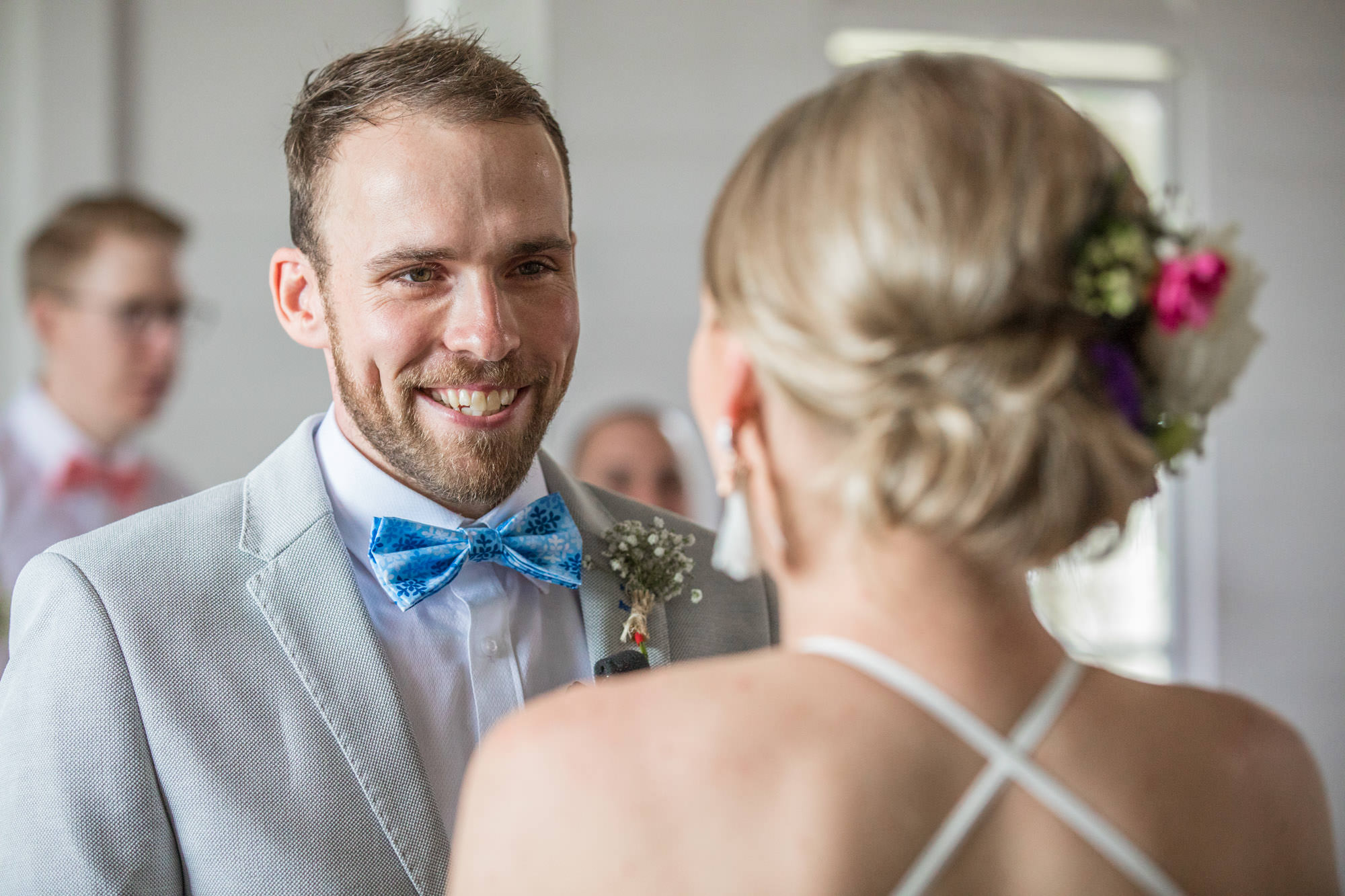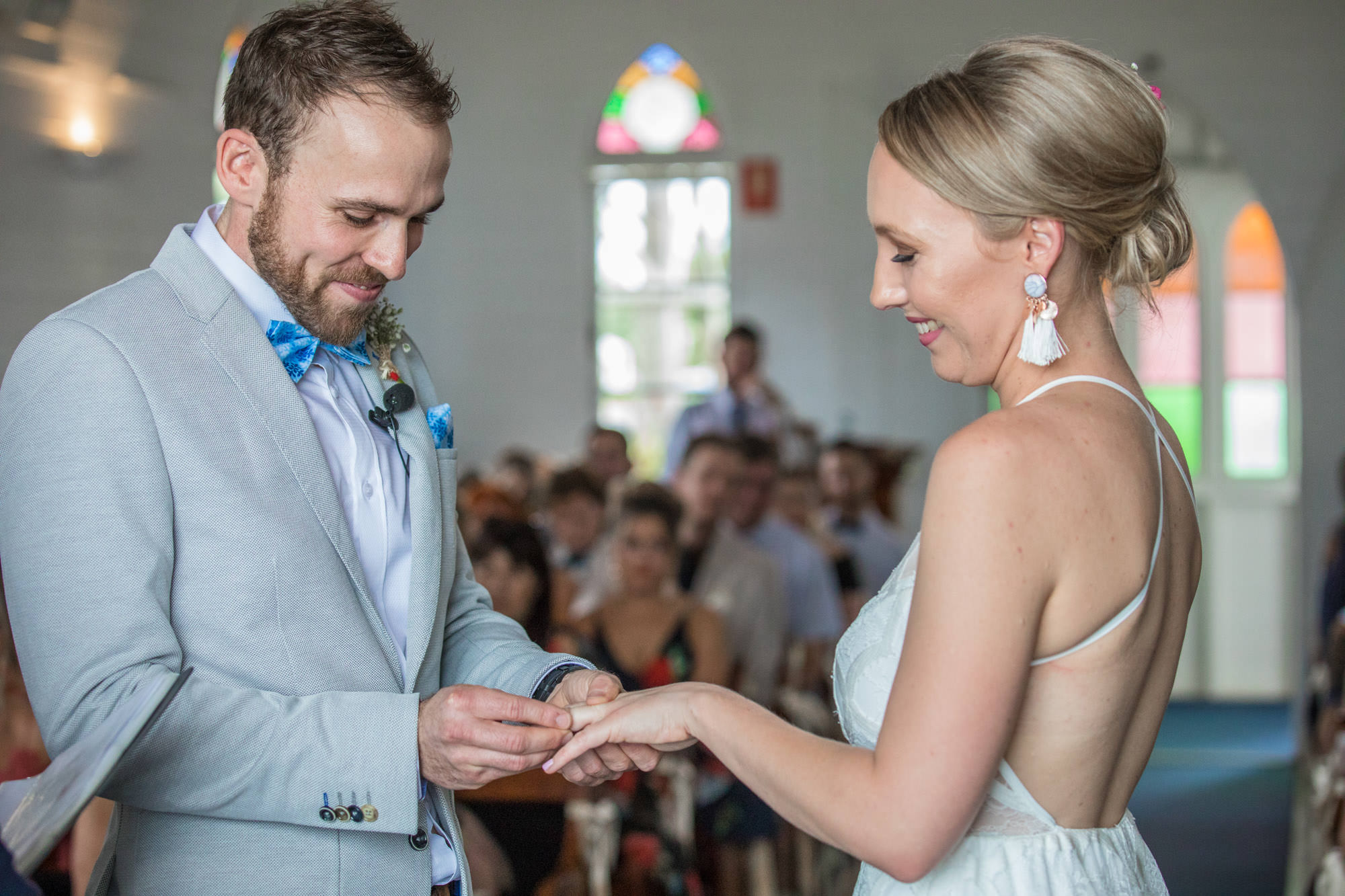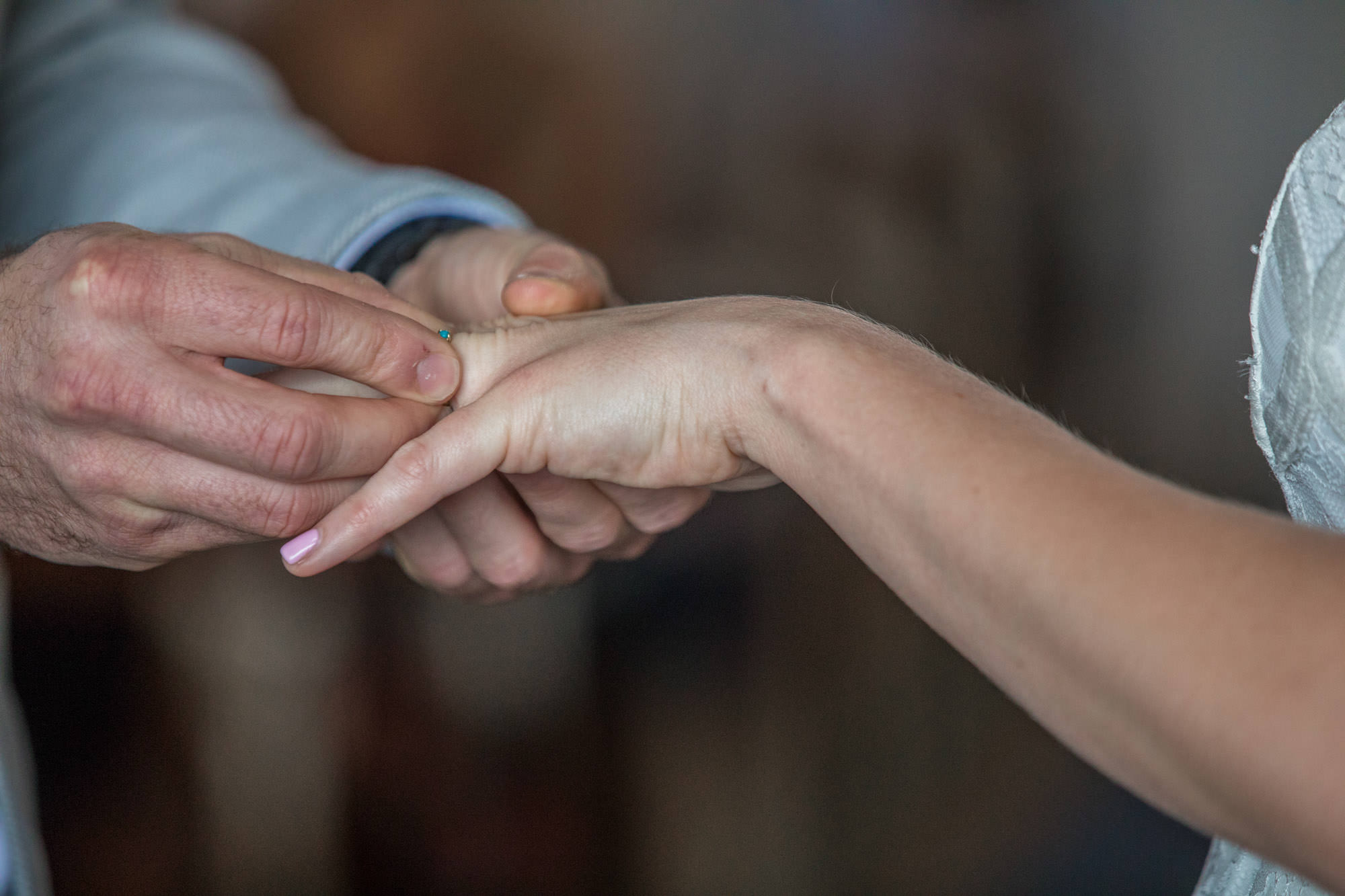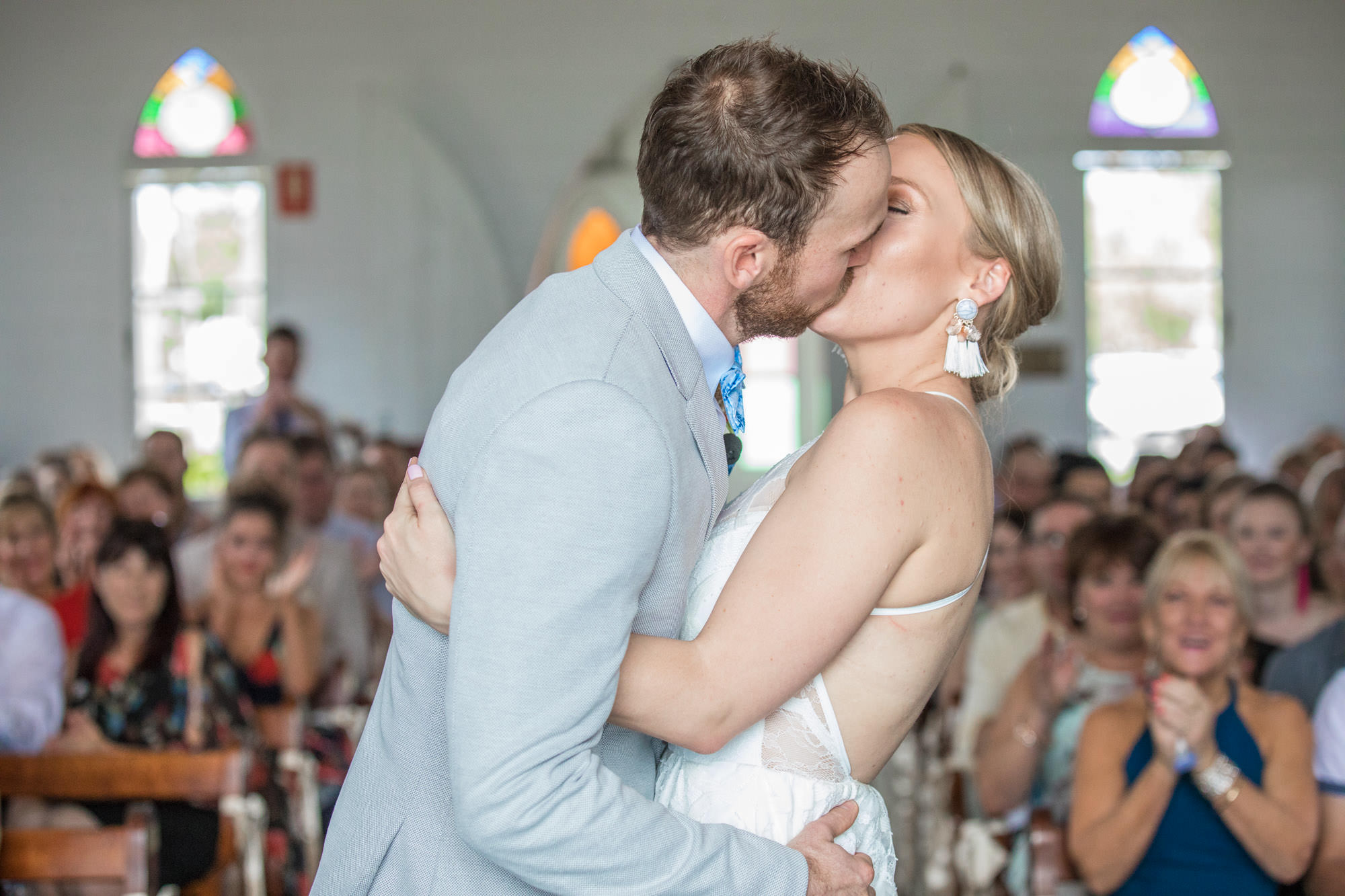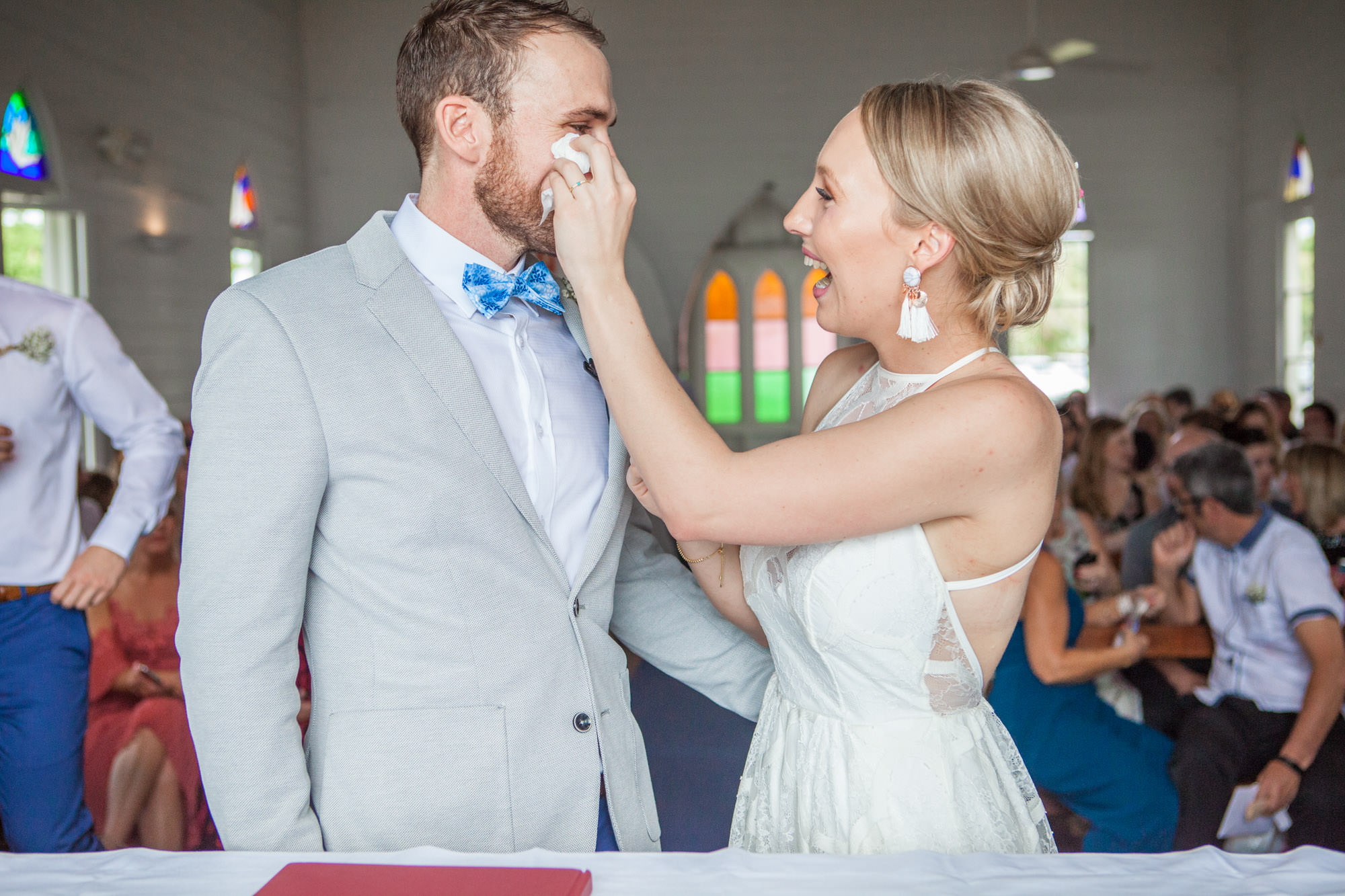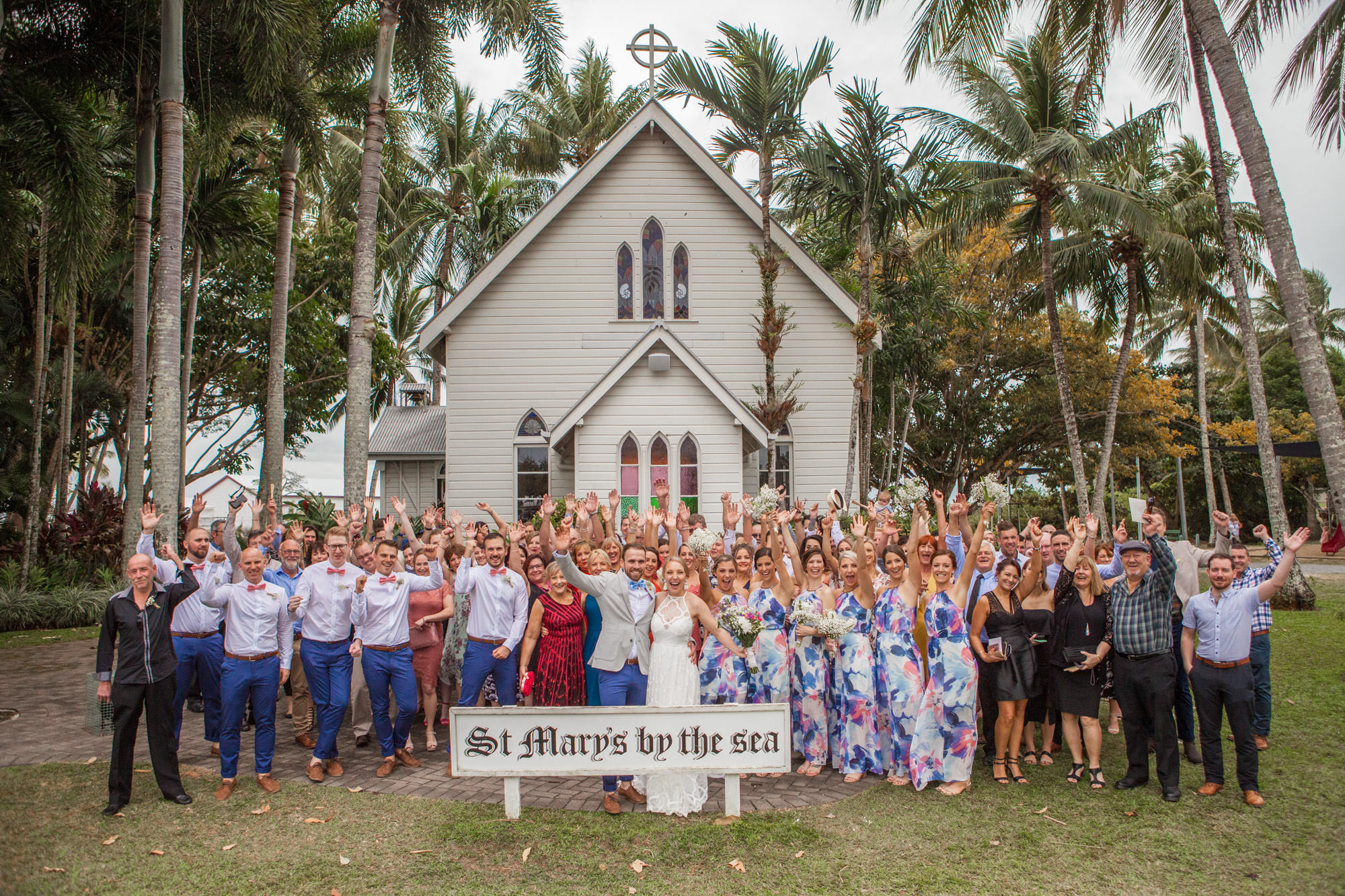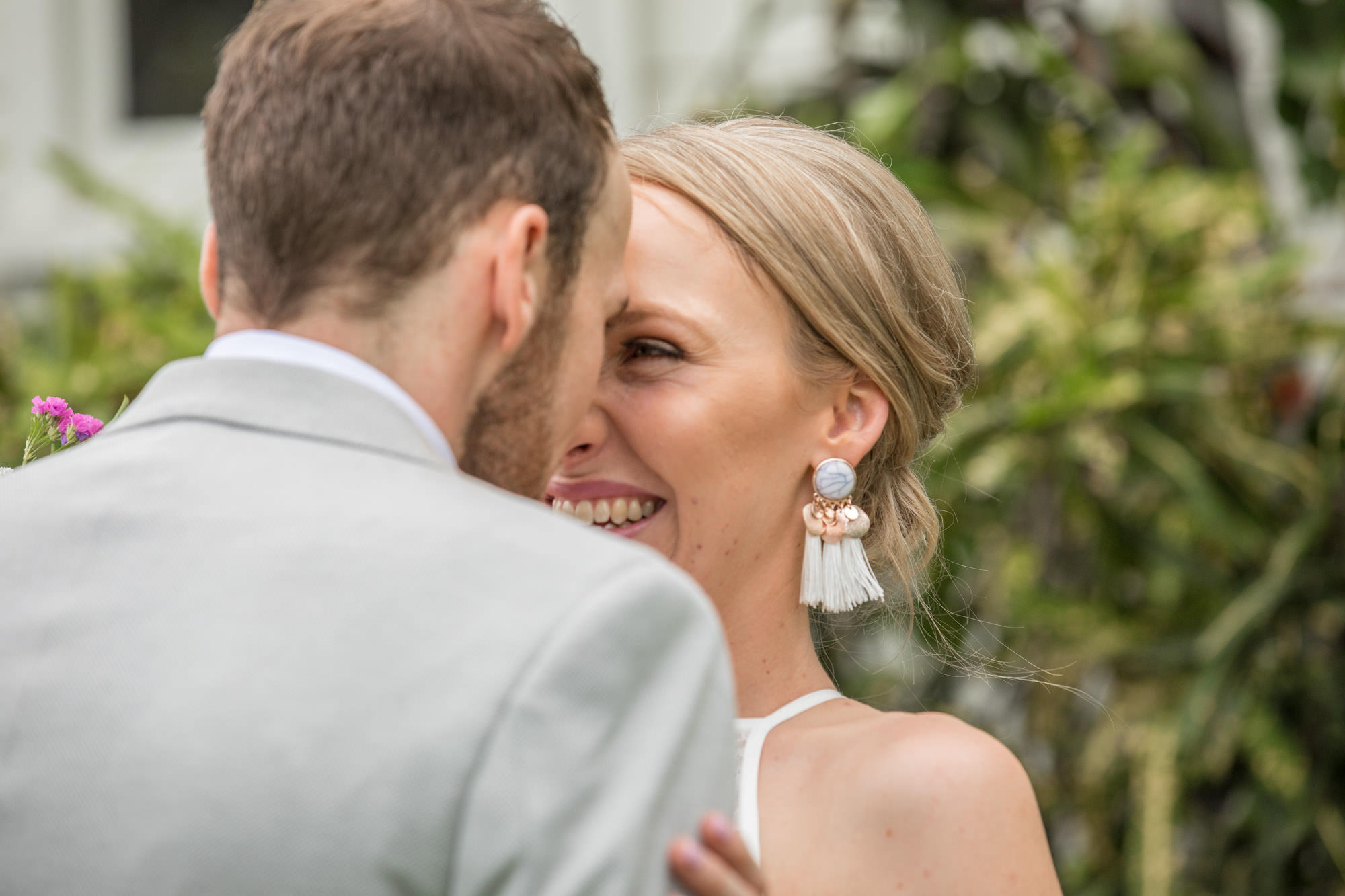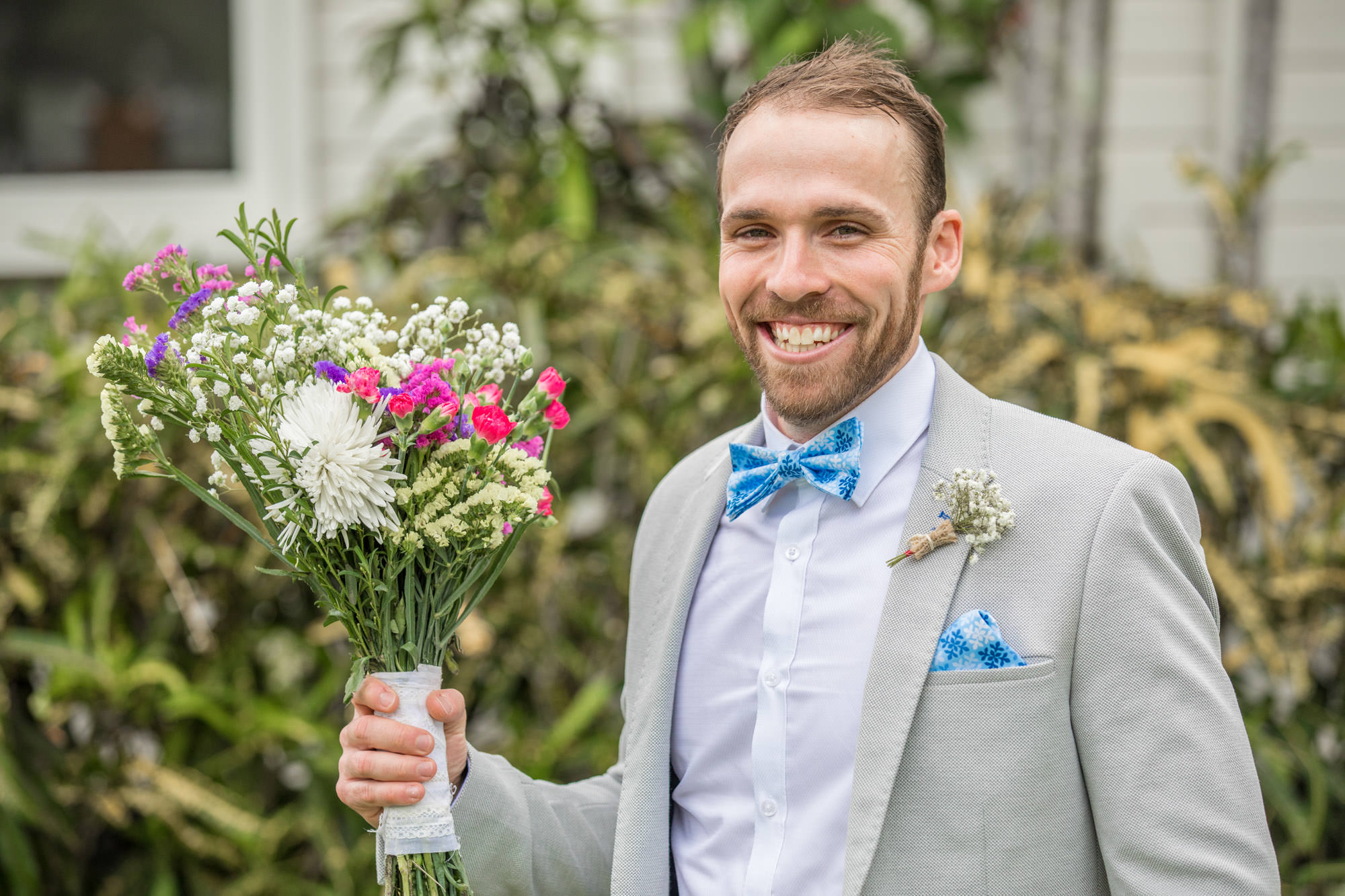 It was such a relaxed day – there was time for a picnic in the park after the ceremony…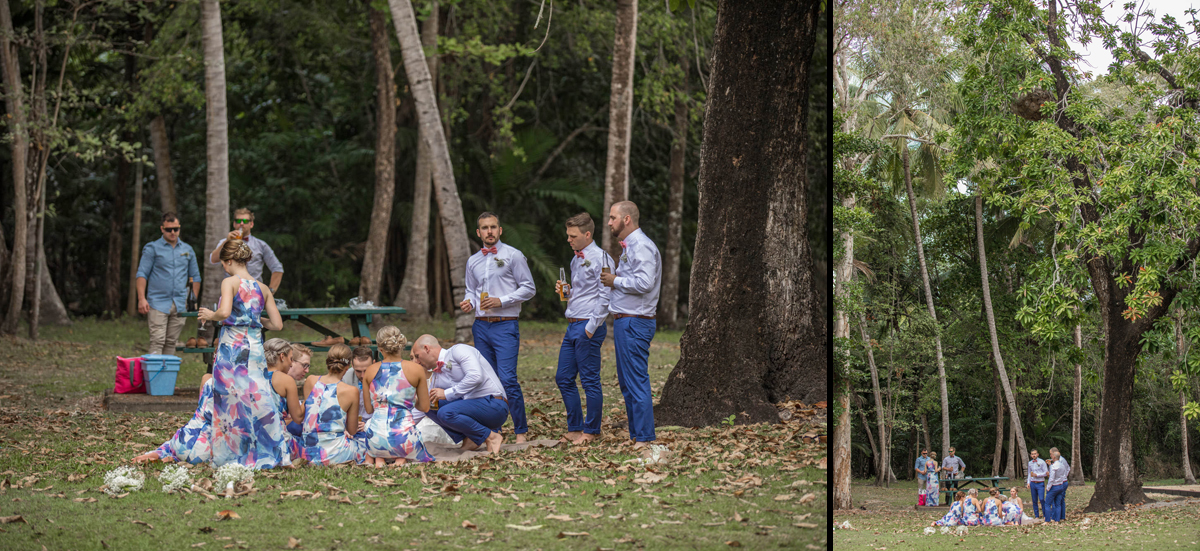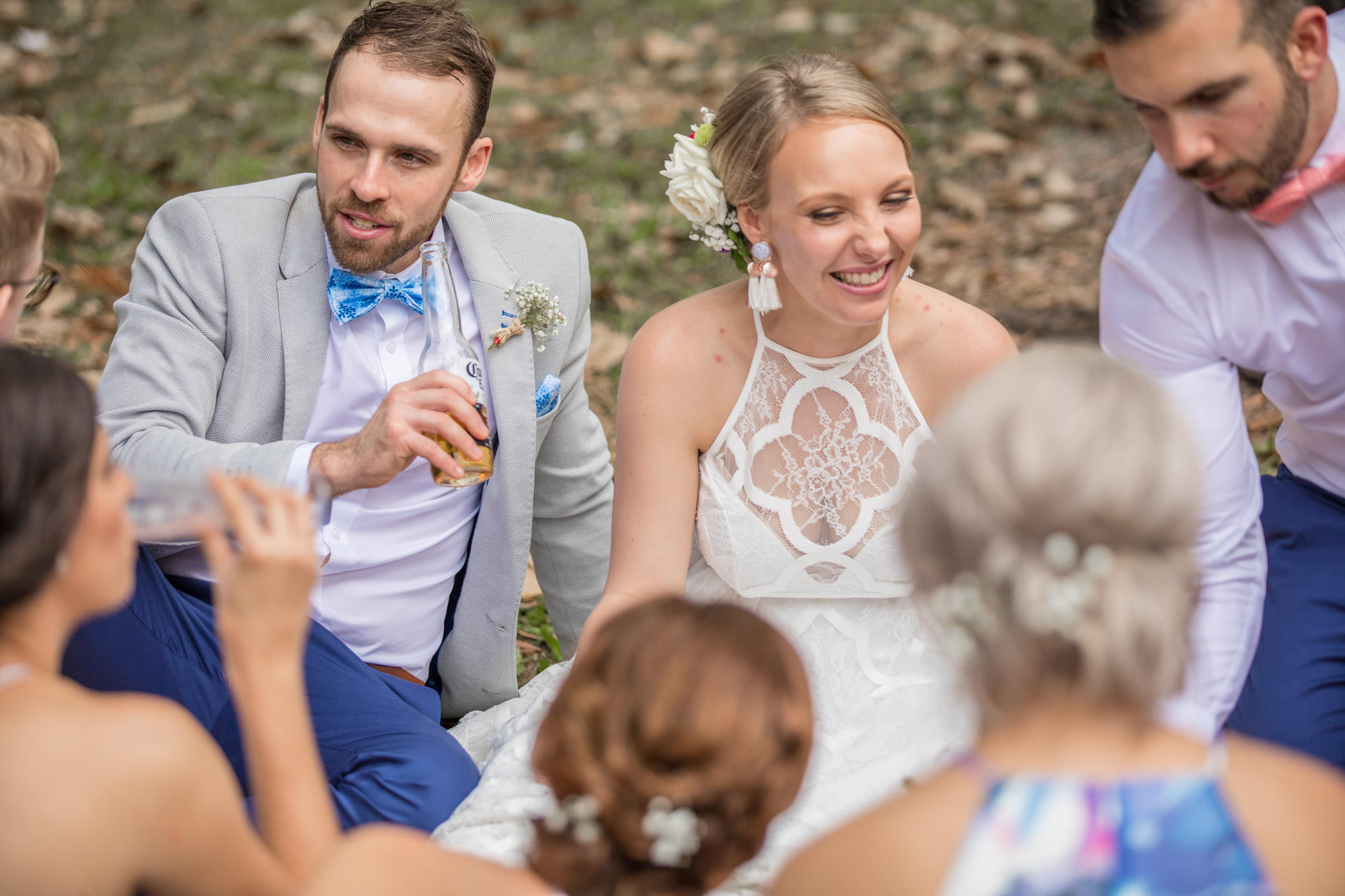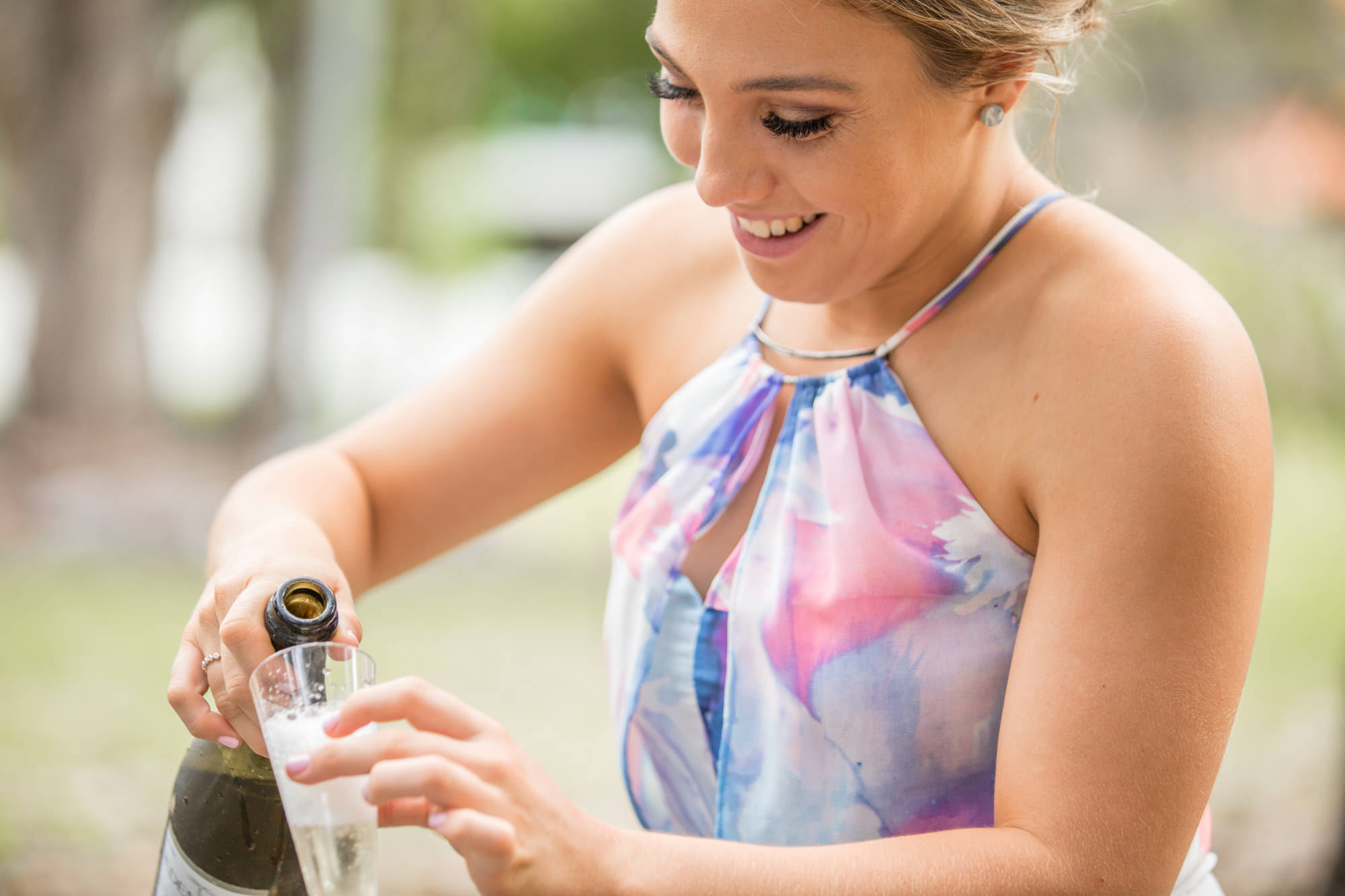 …some quiet time on the beach …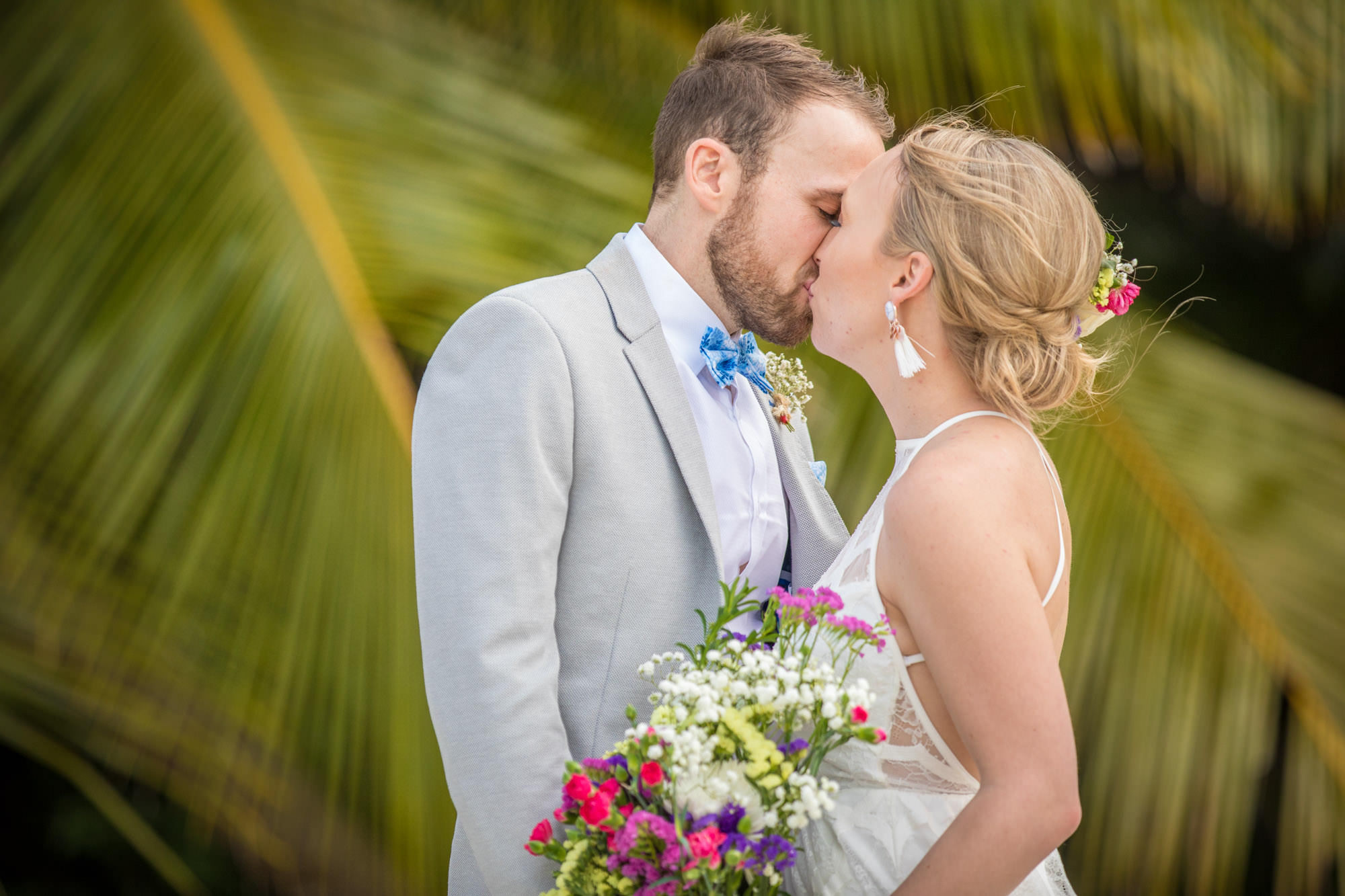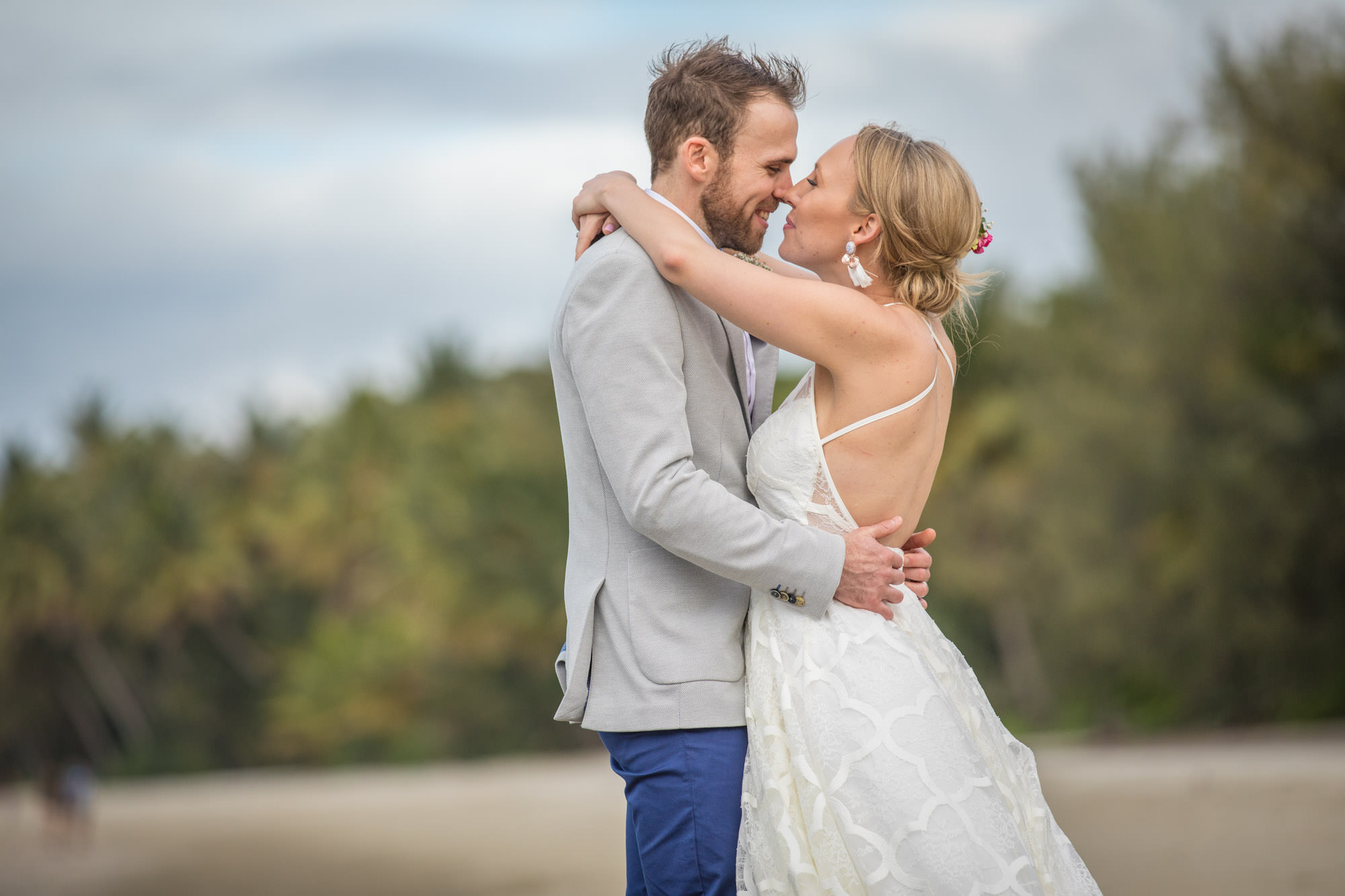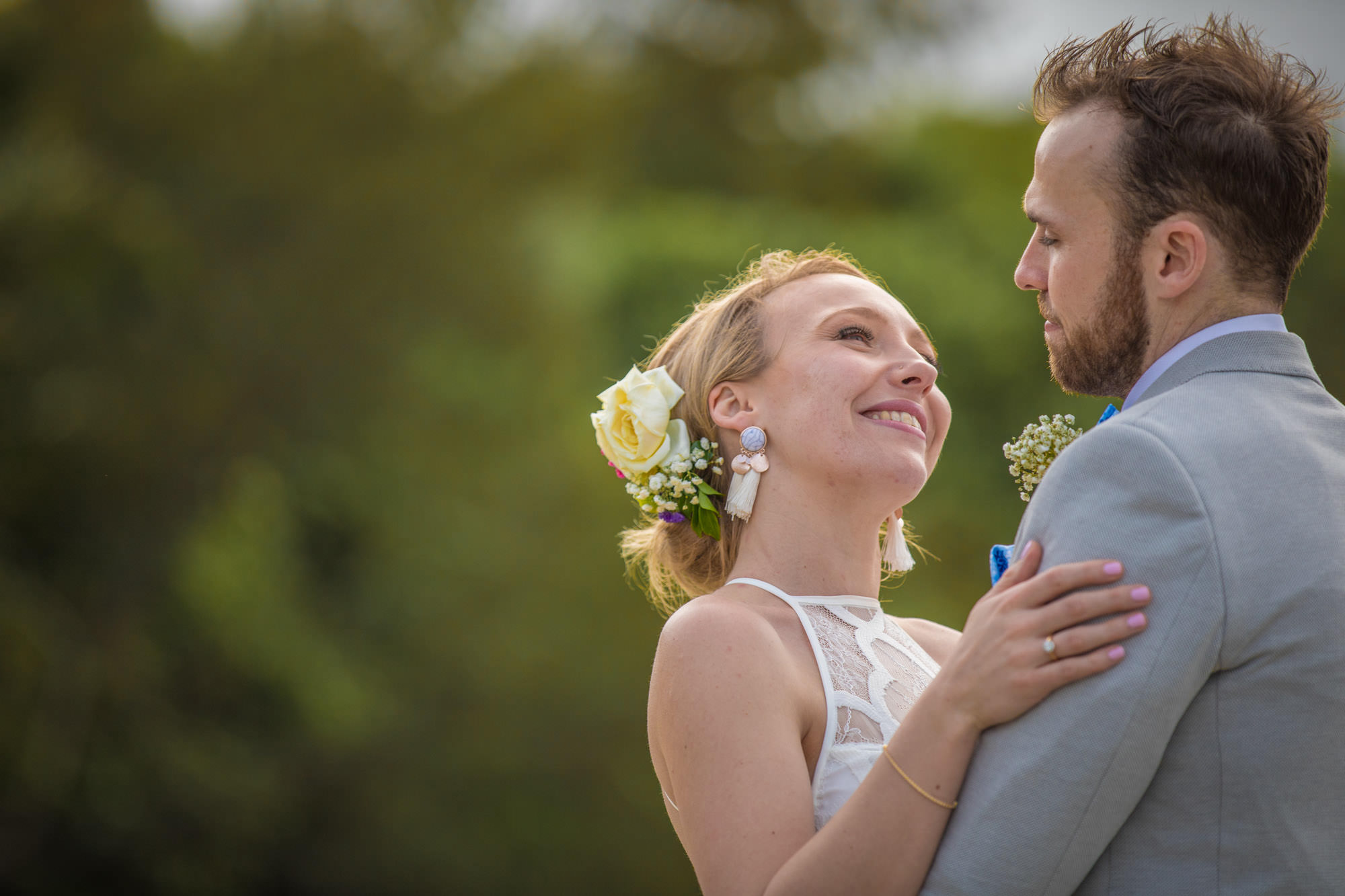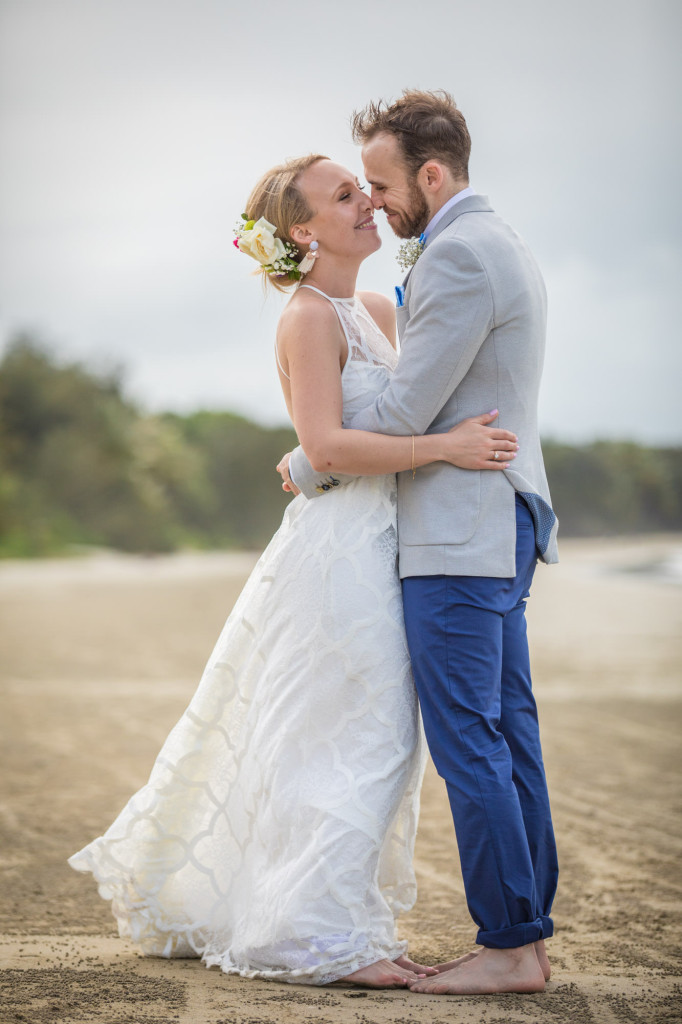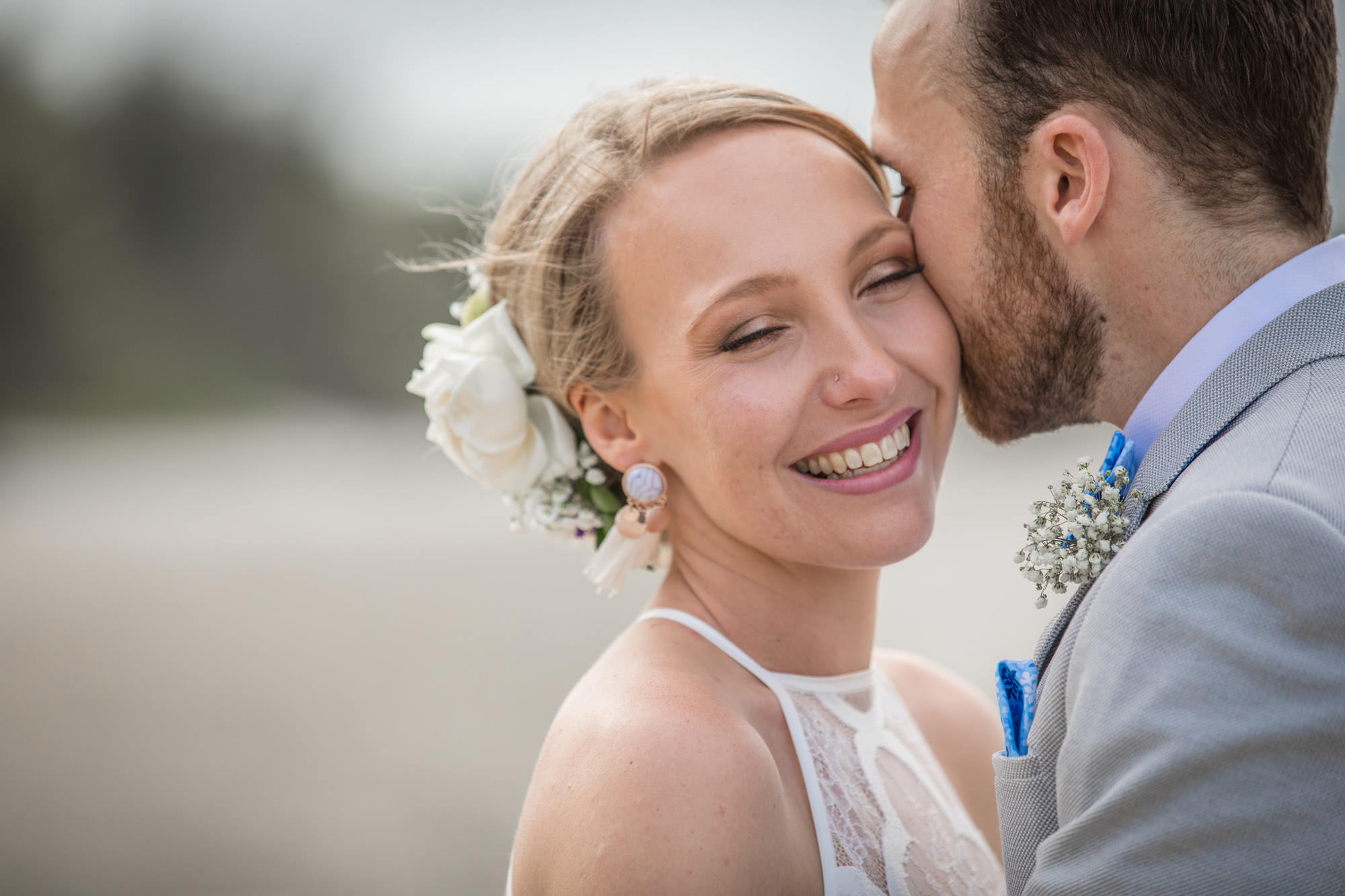 ..some loud beach time …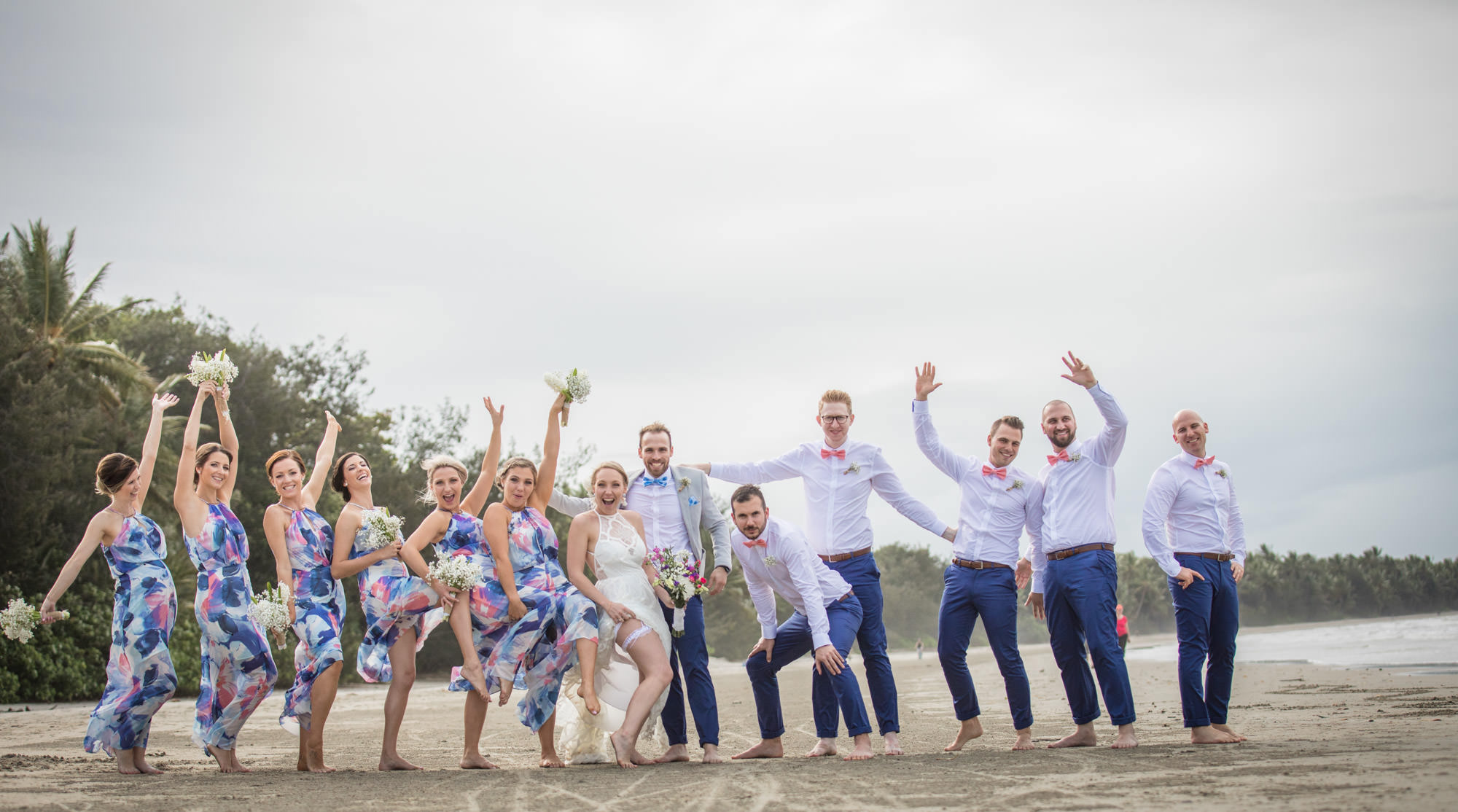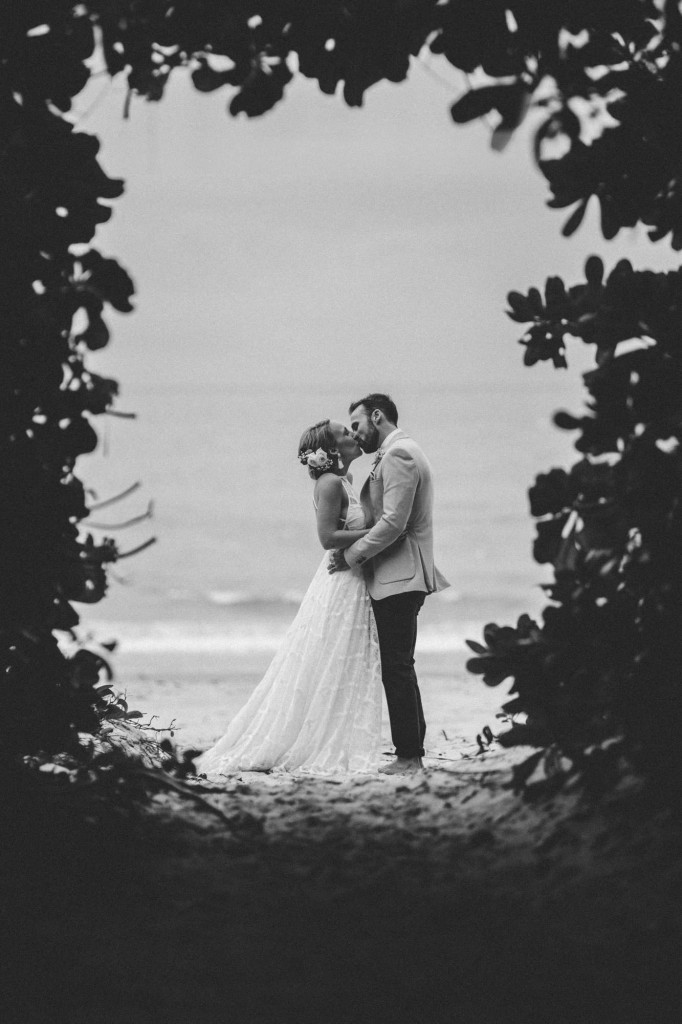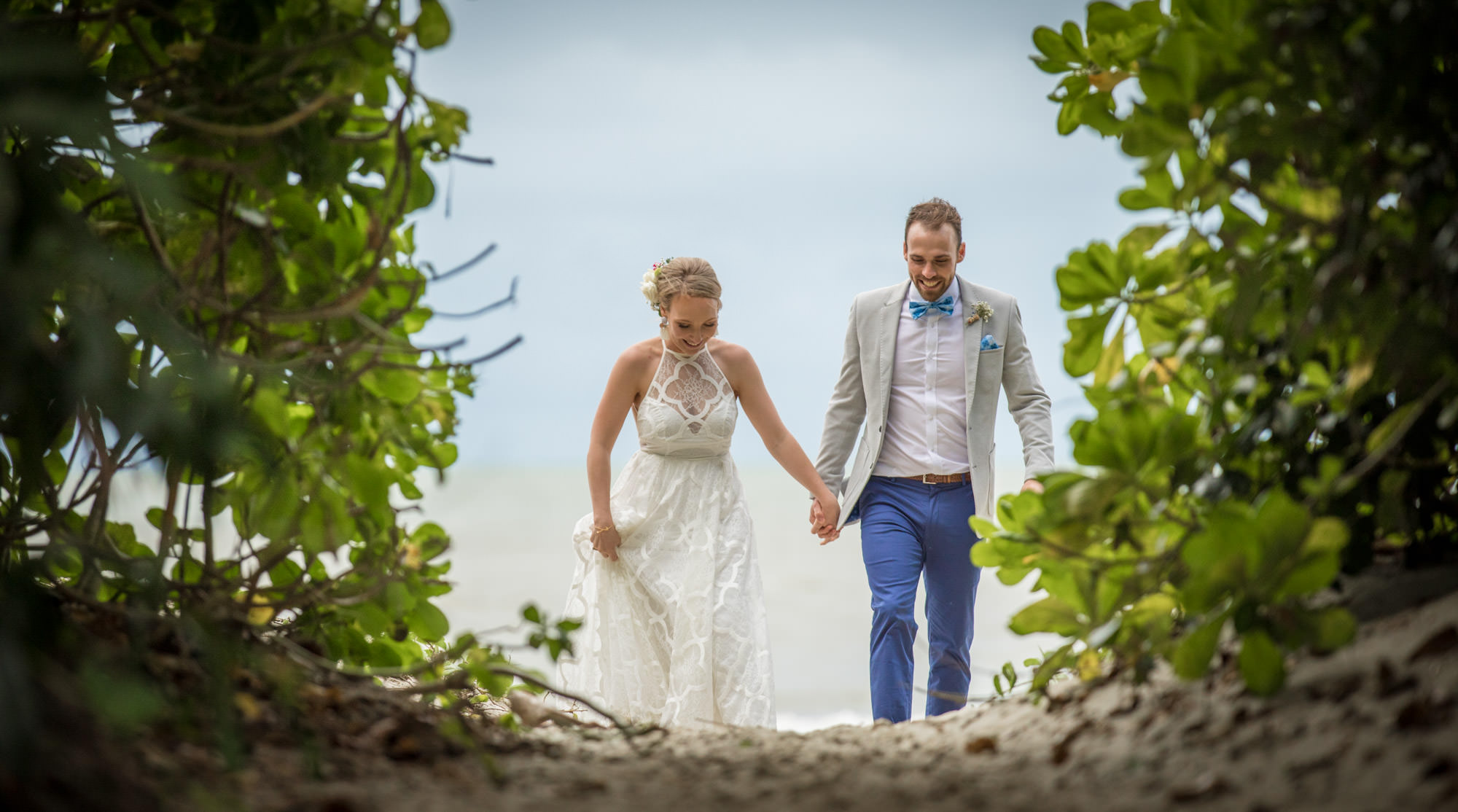 …and of course a stop at Barbados, the fabulous bar at the Port Douglas Marina…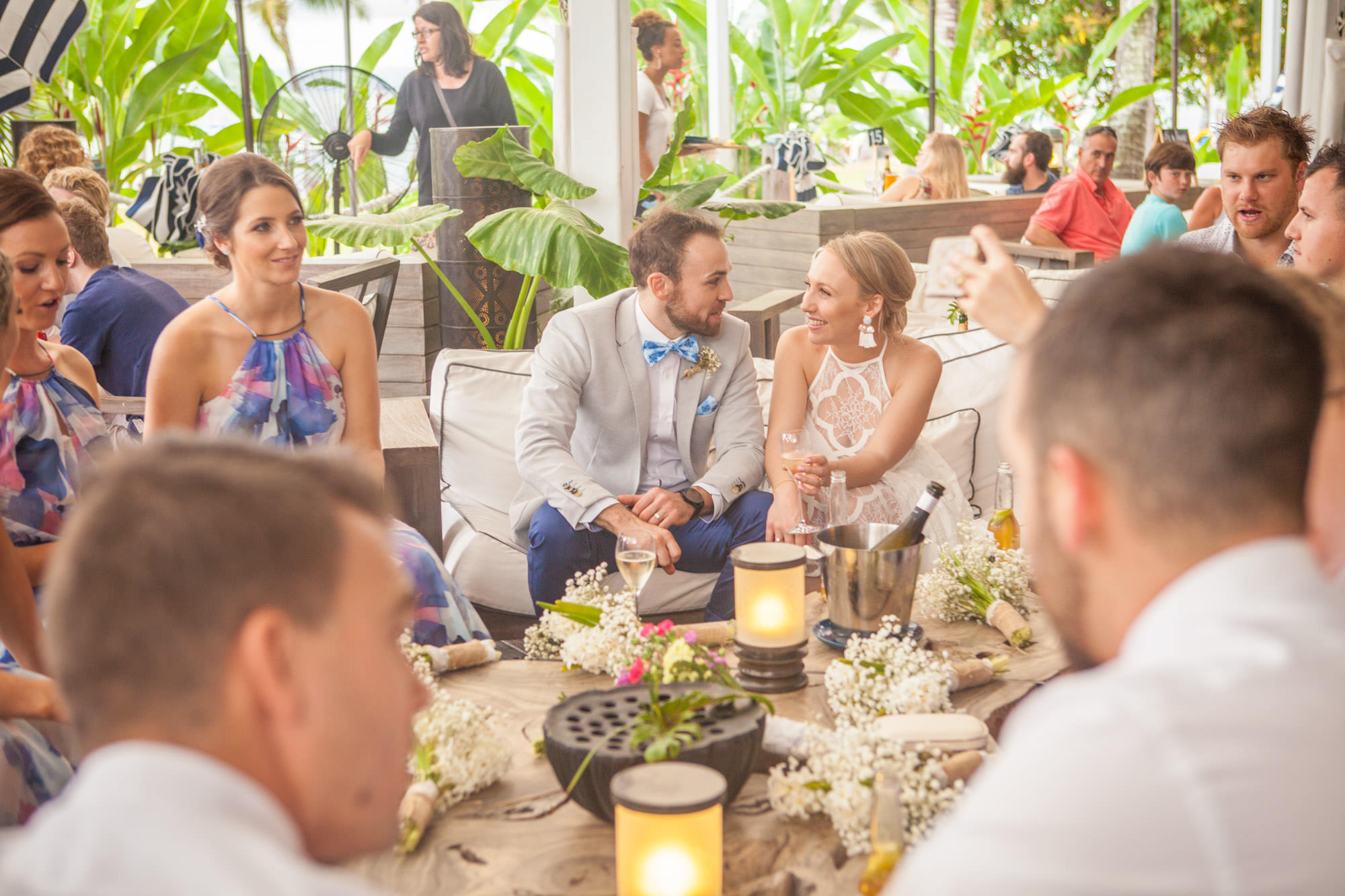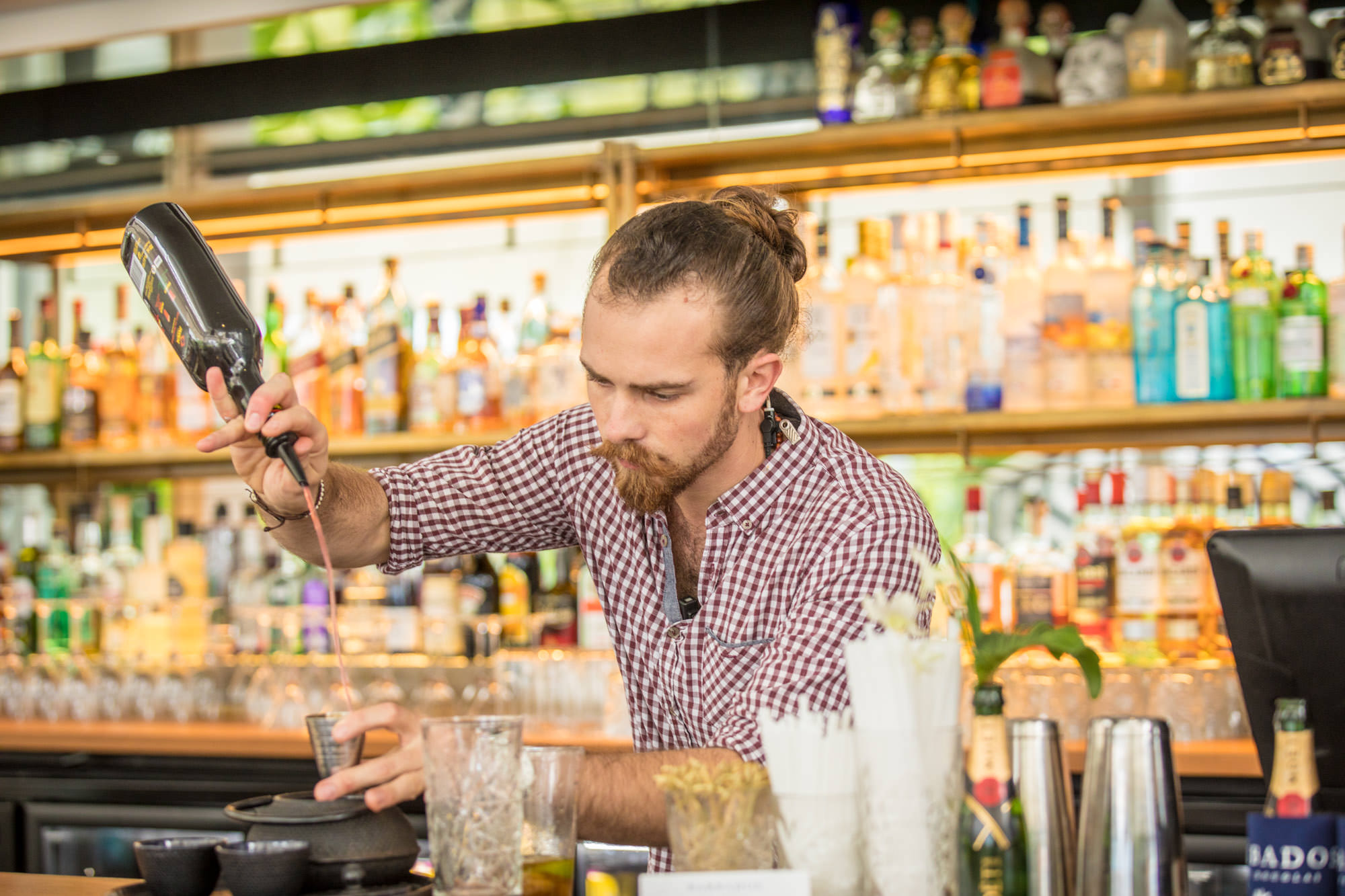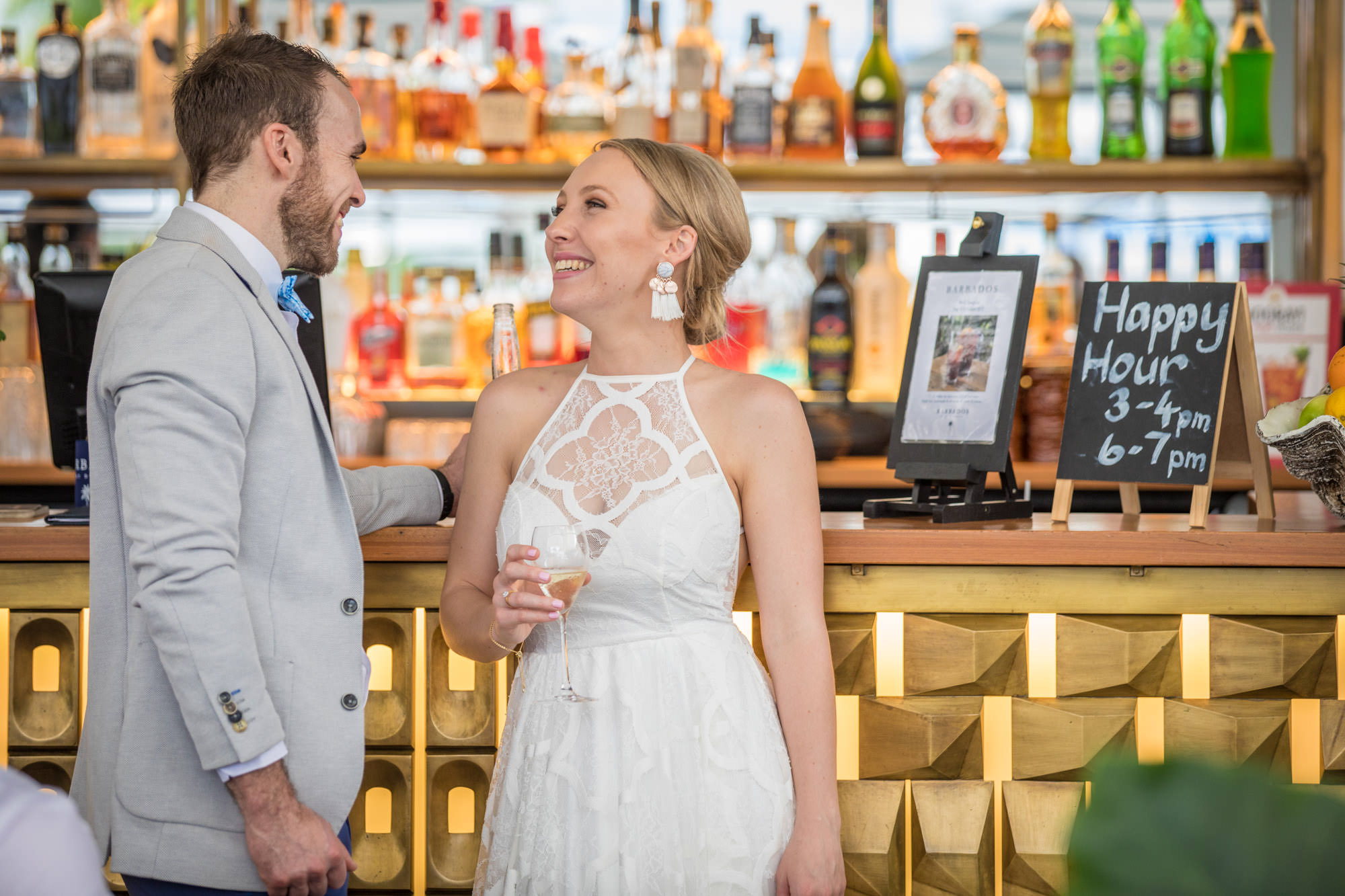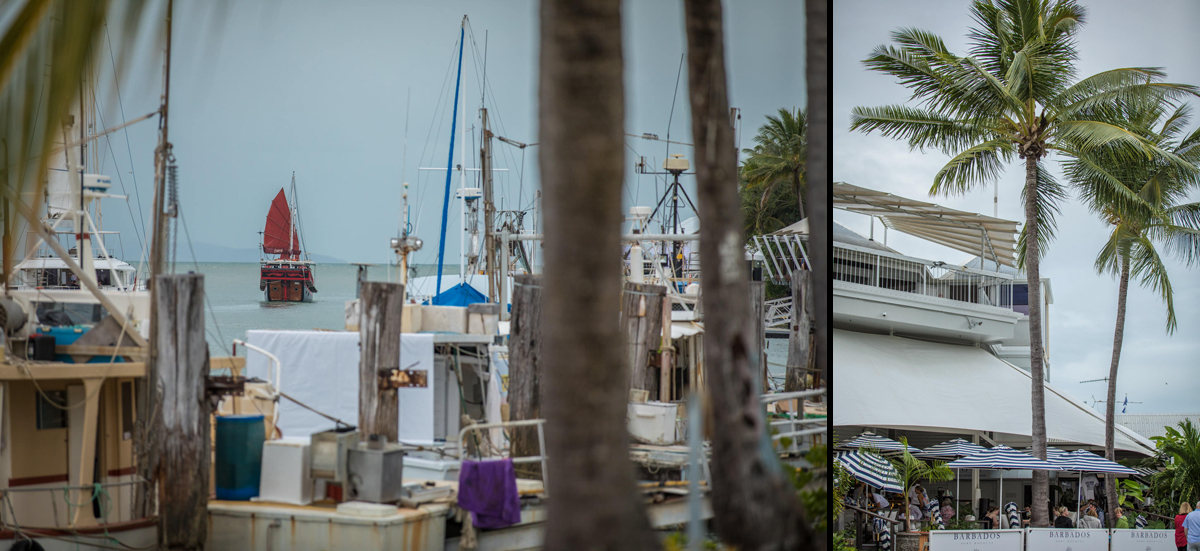 … before joining the guests at the Port Douglas Sugar Wharf for the reception.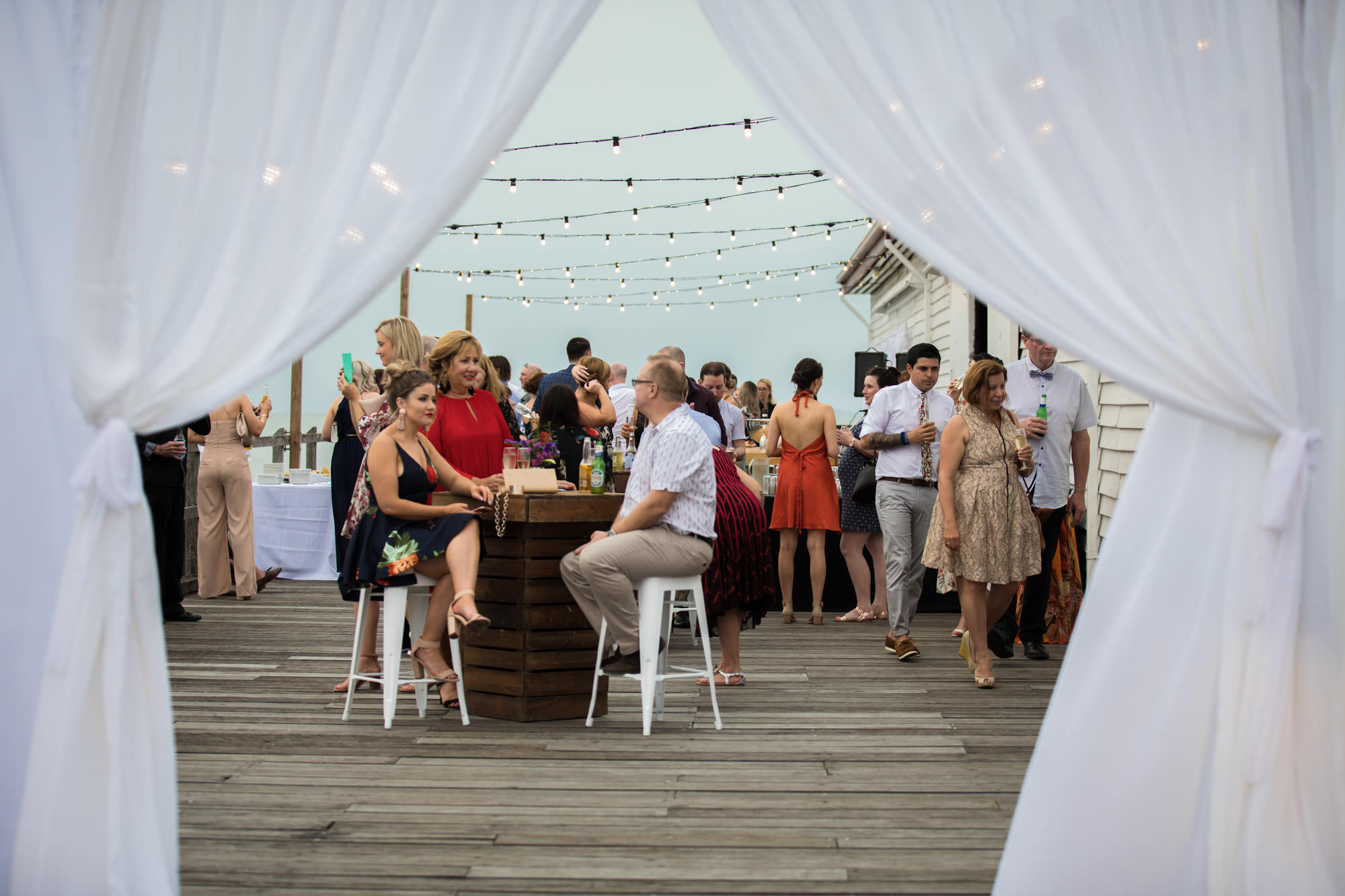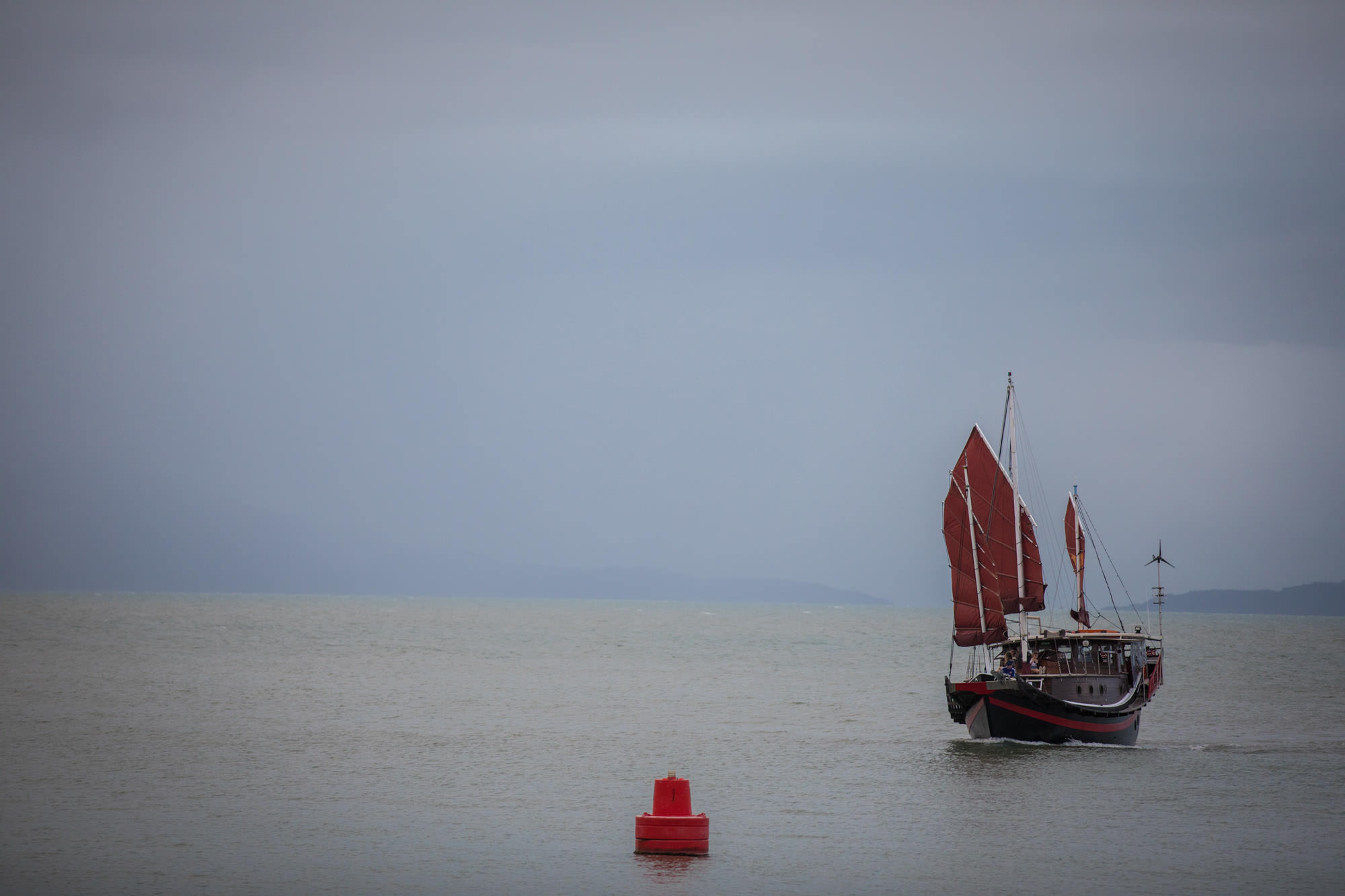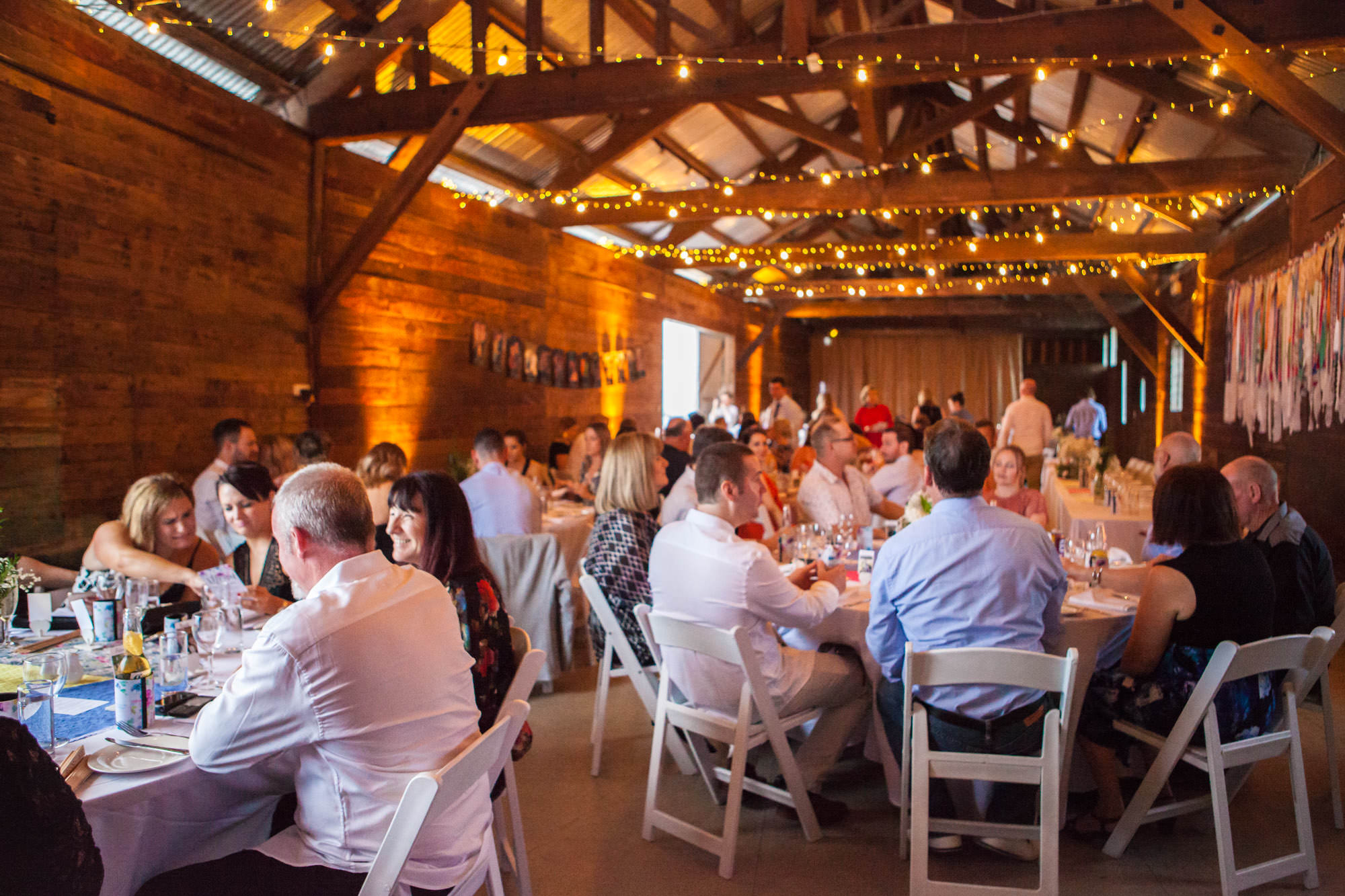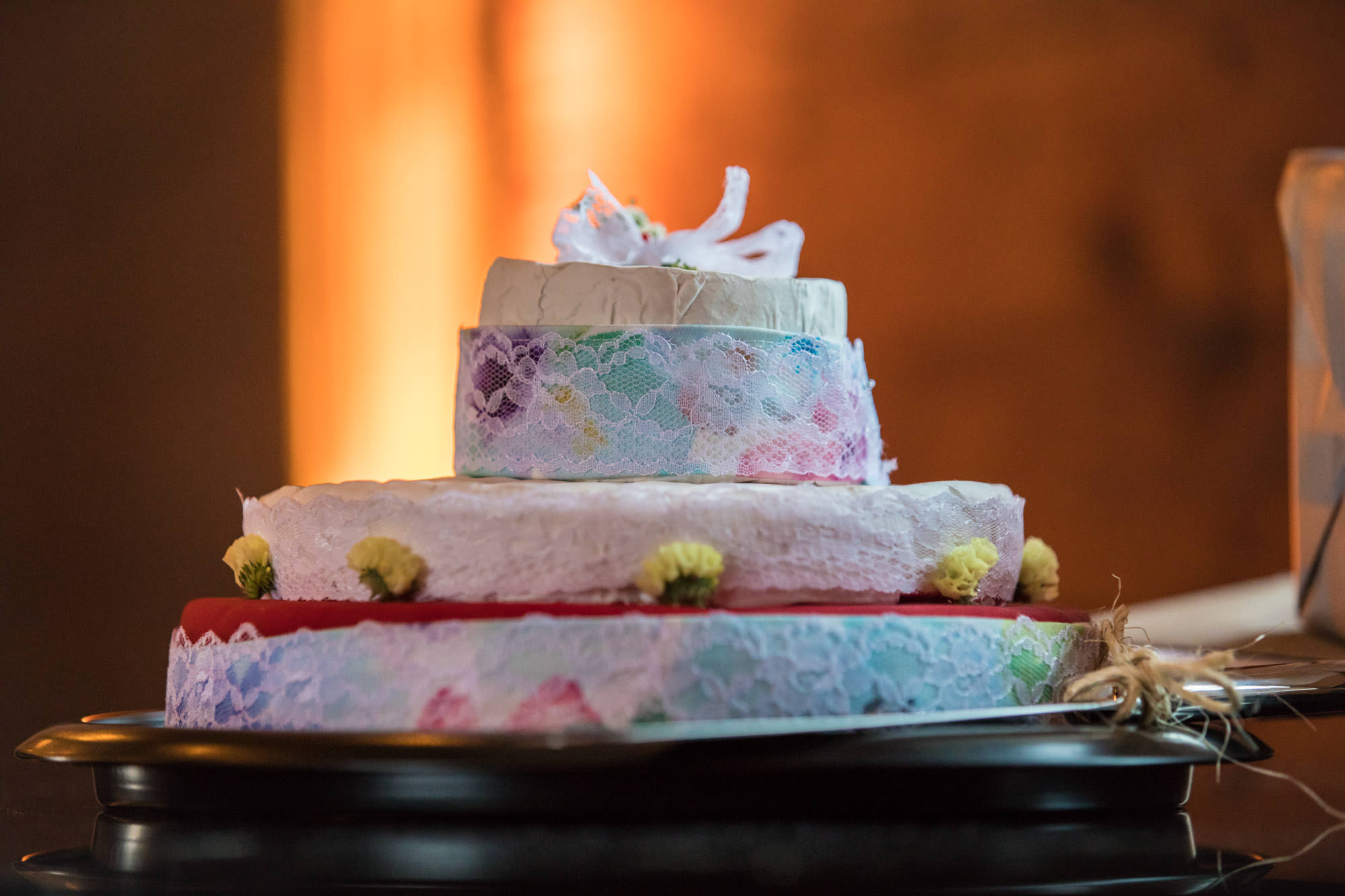 Everyone in the bridal party had their own entrance song and a competition to see who made the most remarkable entrance




of course these two did!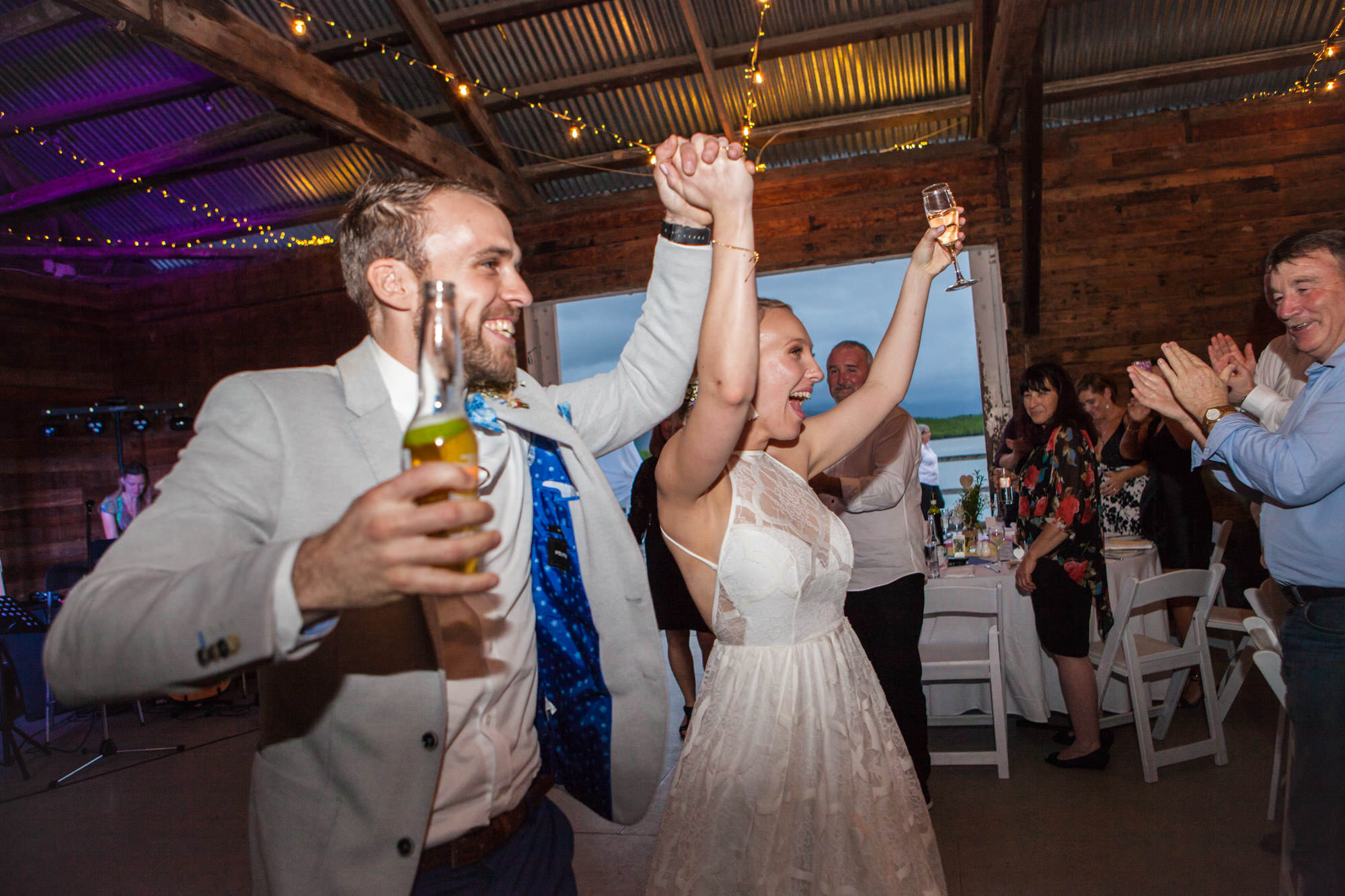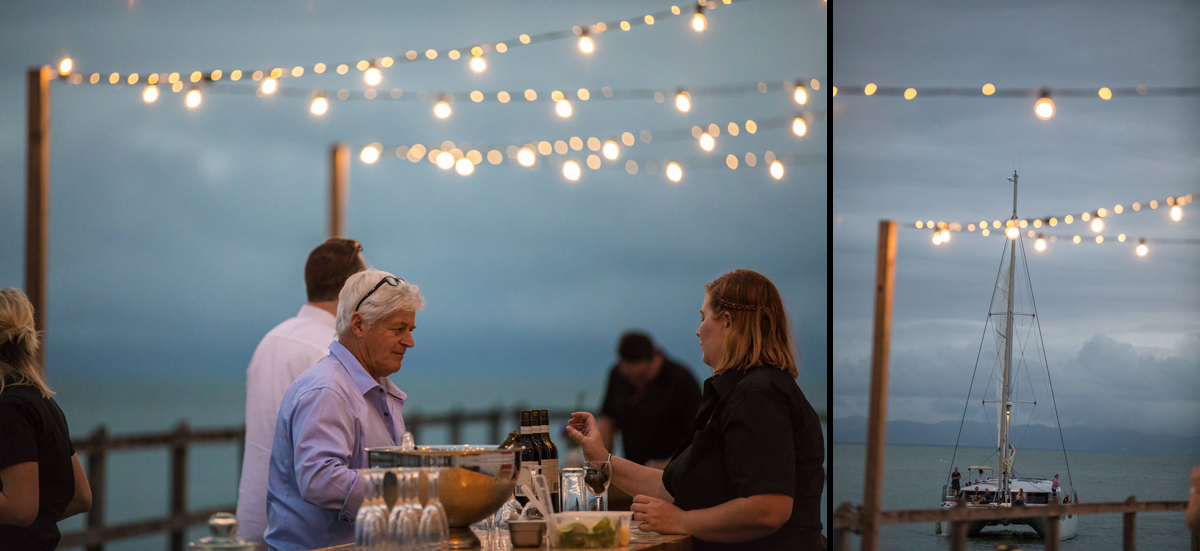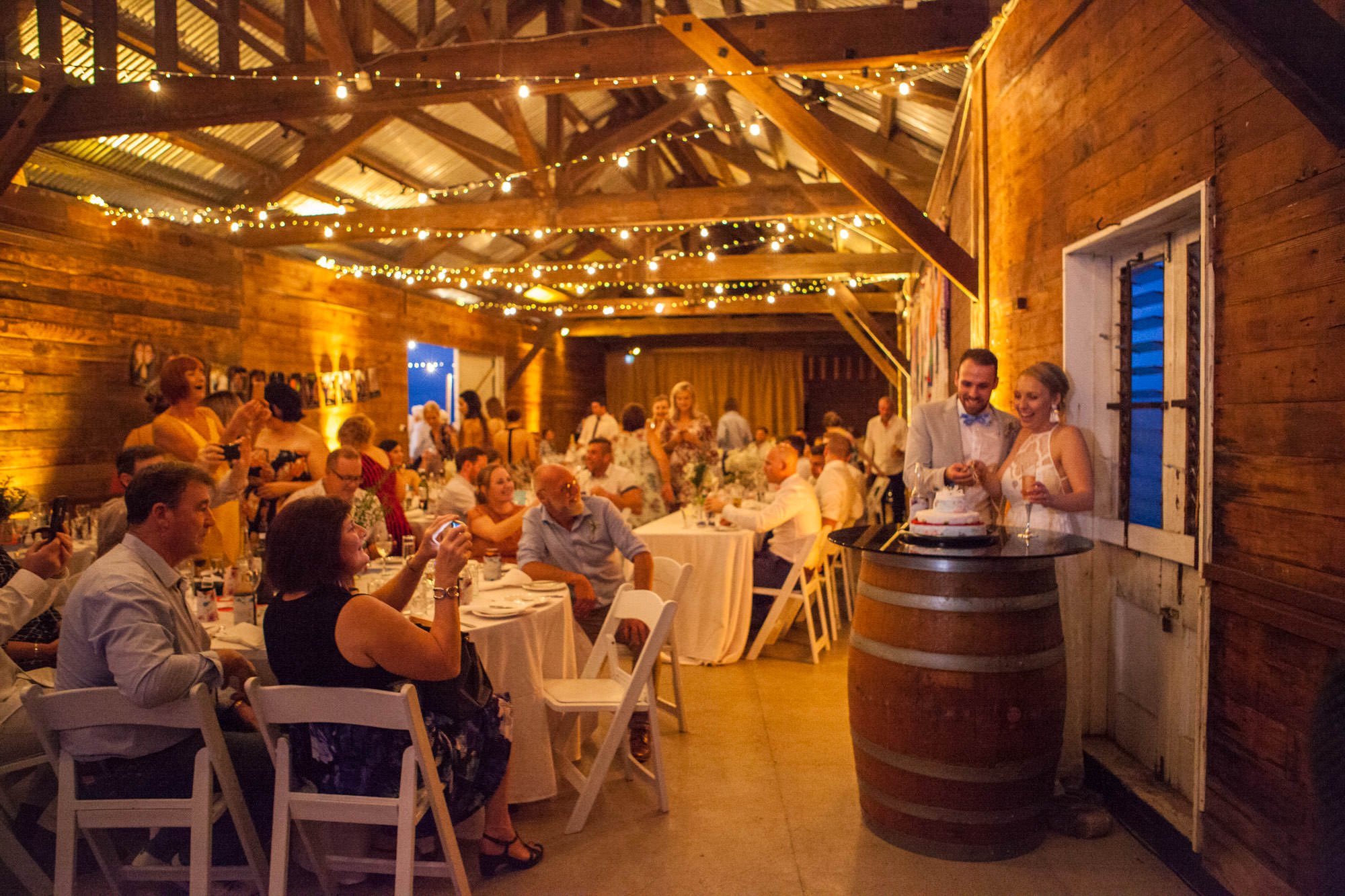 An amazing day for two amazing people.
For more photography click here to see my website, FaceBook, Instagram